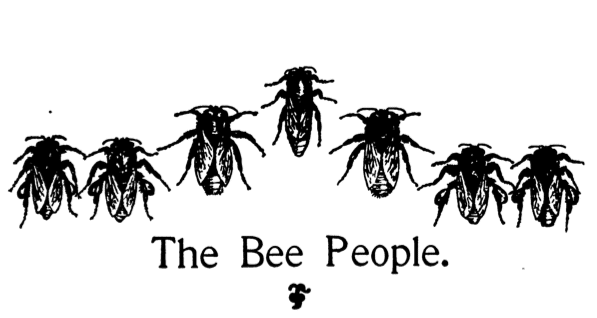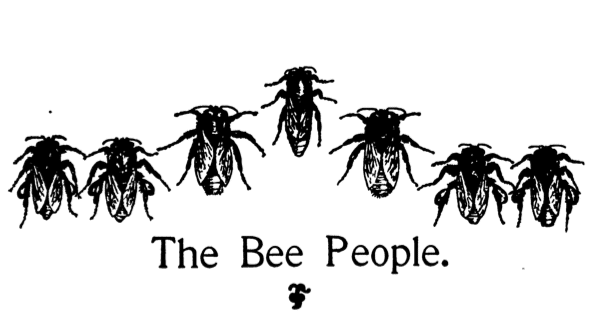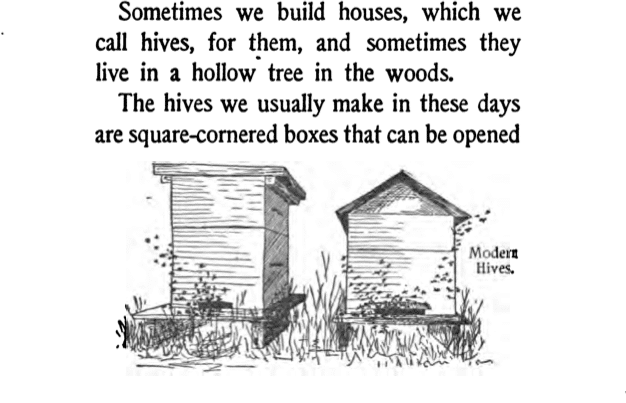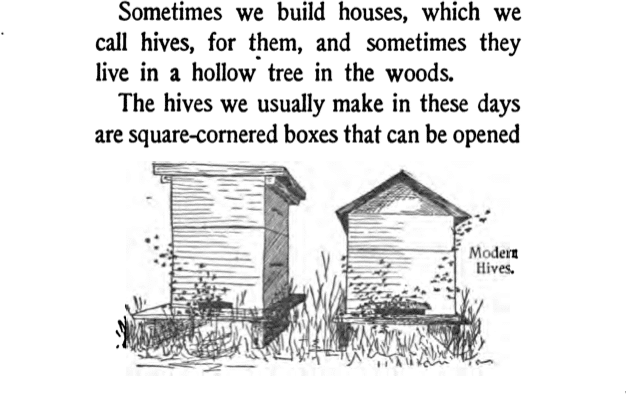 The Bee People was written by Margaret Warner Morley in 1905 as a book for children about honeybees; their biology, their social habits, their work as pollinators, and their honey.
I picked it up as a curiosity but you know what? It's a pretty solid bee book for kids.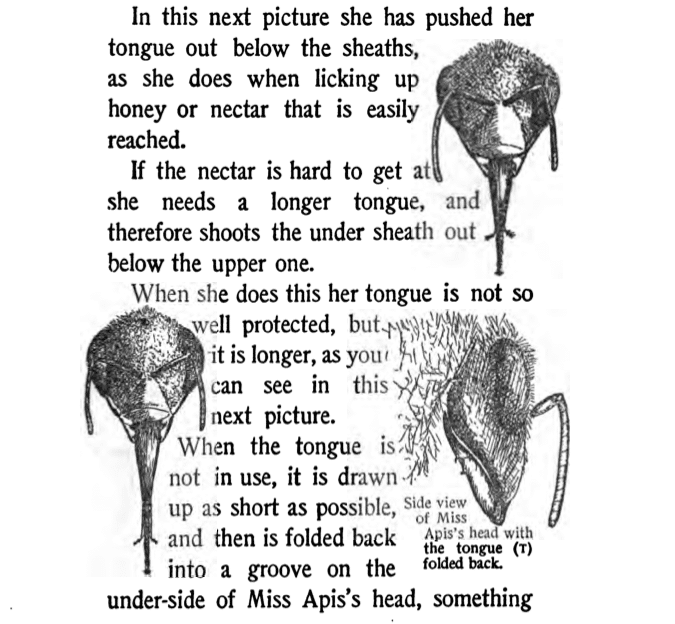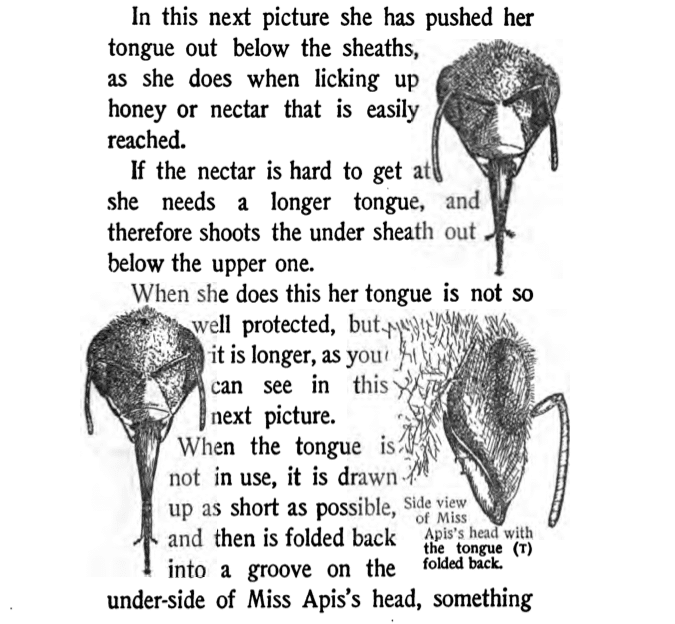 Gotta love an author who is talking bee thorax's on one page and on another imploring children to hurry up and grow so that they can read the Greek classics. All the while calling the worker bees 'Miss Apis'.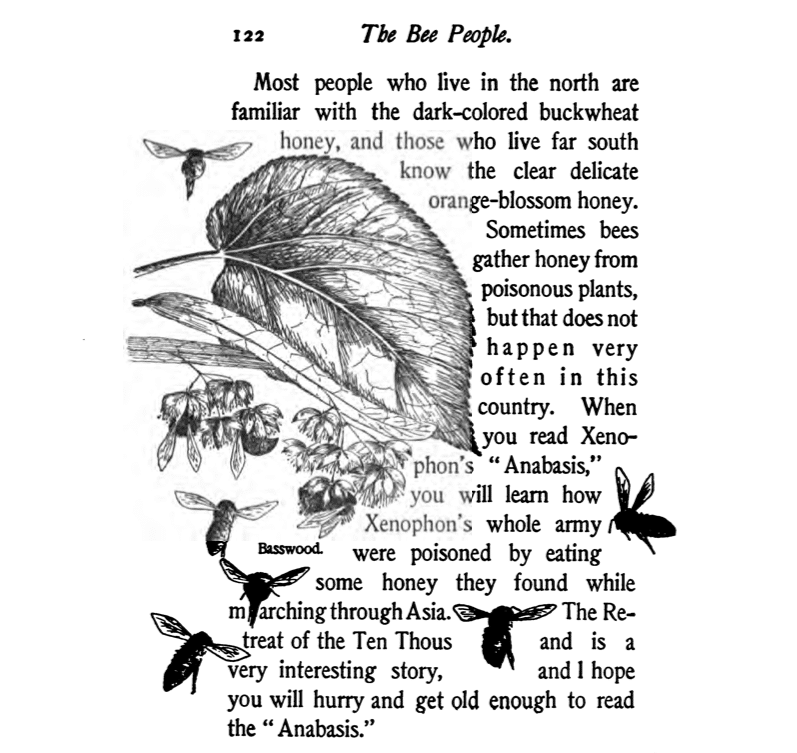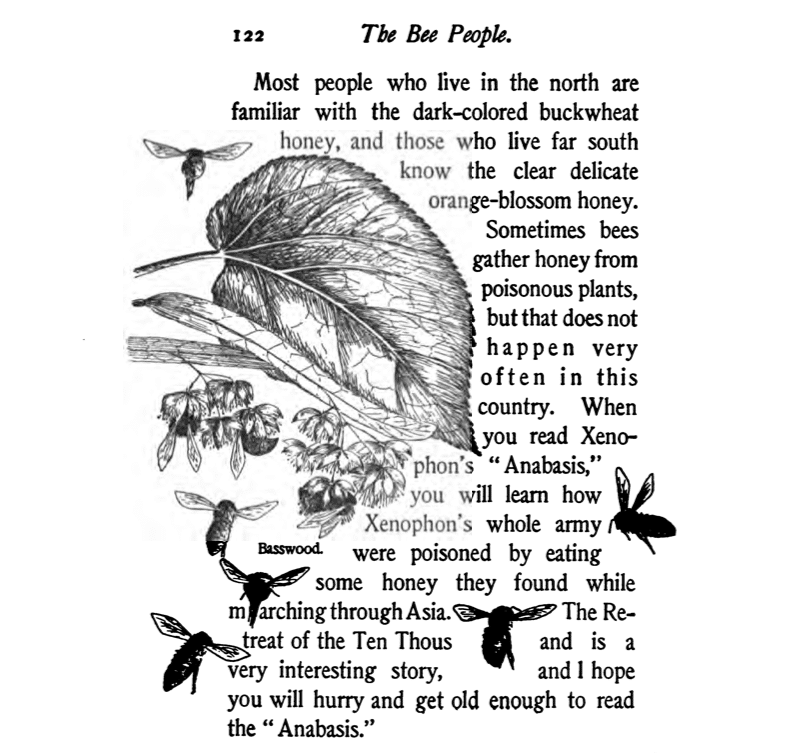 That would have been an awful lot of honey, to feed (and poison) 10 thousand troops… methinks some other factors might have been at play. But it's a bit late to argue that with Xenophon 2,500 years later.
Possibly incorrect historical asides apart, I can't wait to read this book to our kiddo. Alongside another treasure Tim Malfroy put us onto: The Bee Man of Orn – a kids story written at the turn of the century that has been re-issued many times with different illustrators, including an edition illustrated by Maurice Sendak (Mr Where the wild things are)… still searching for a copy of the Sendak  version though.
Anyway. The Bee people we have. Huzzah. Here it is:
You can read the whole book via the Scribd reader above, or click on the download icon in the reader above to download it as a pdf.