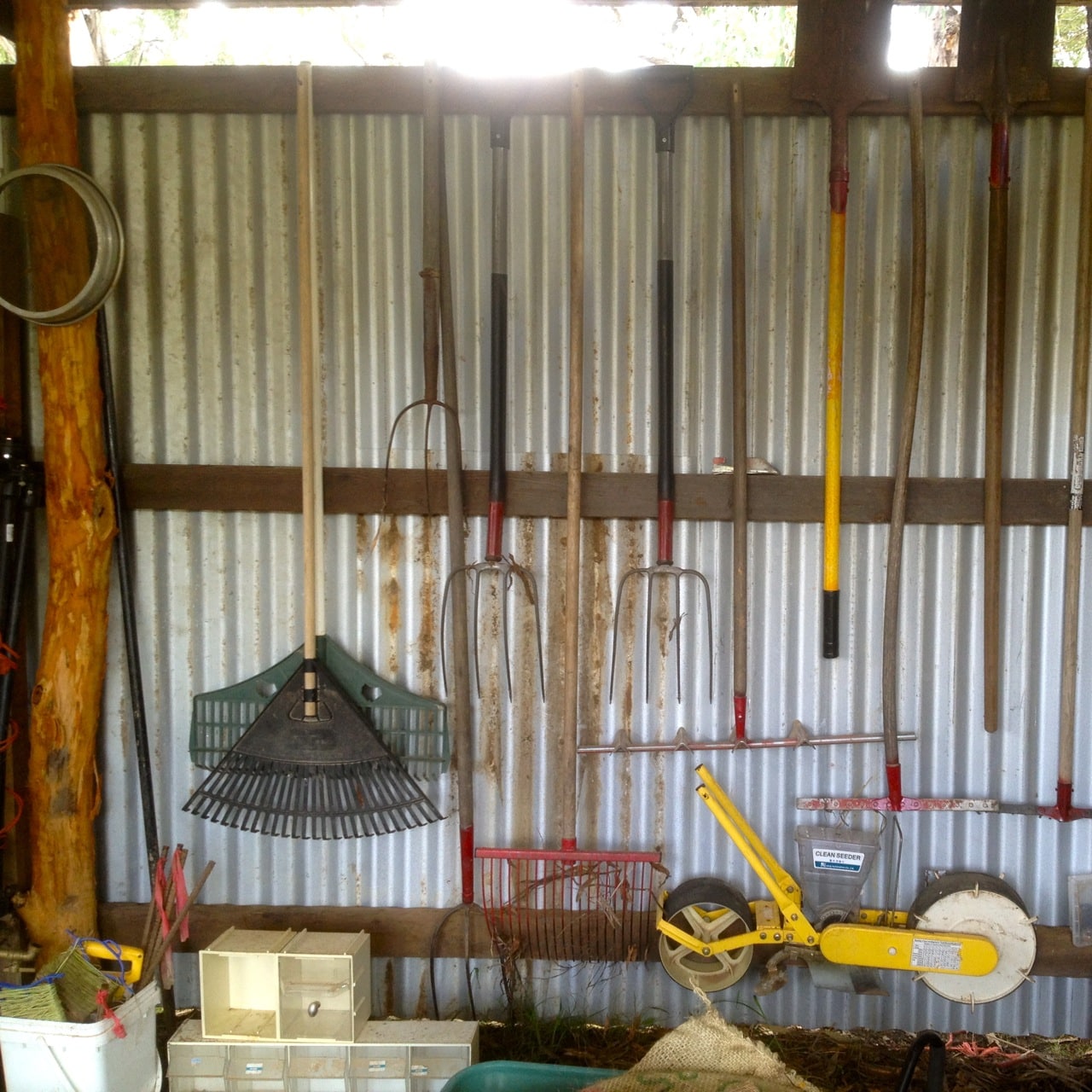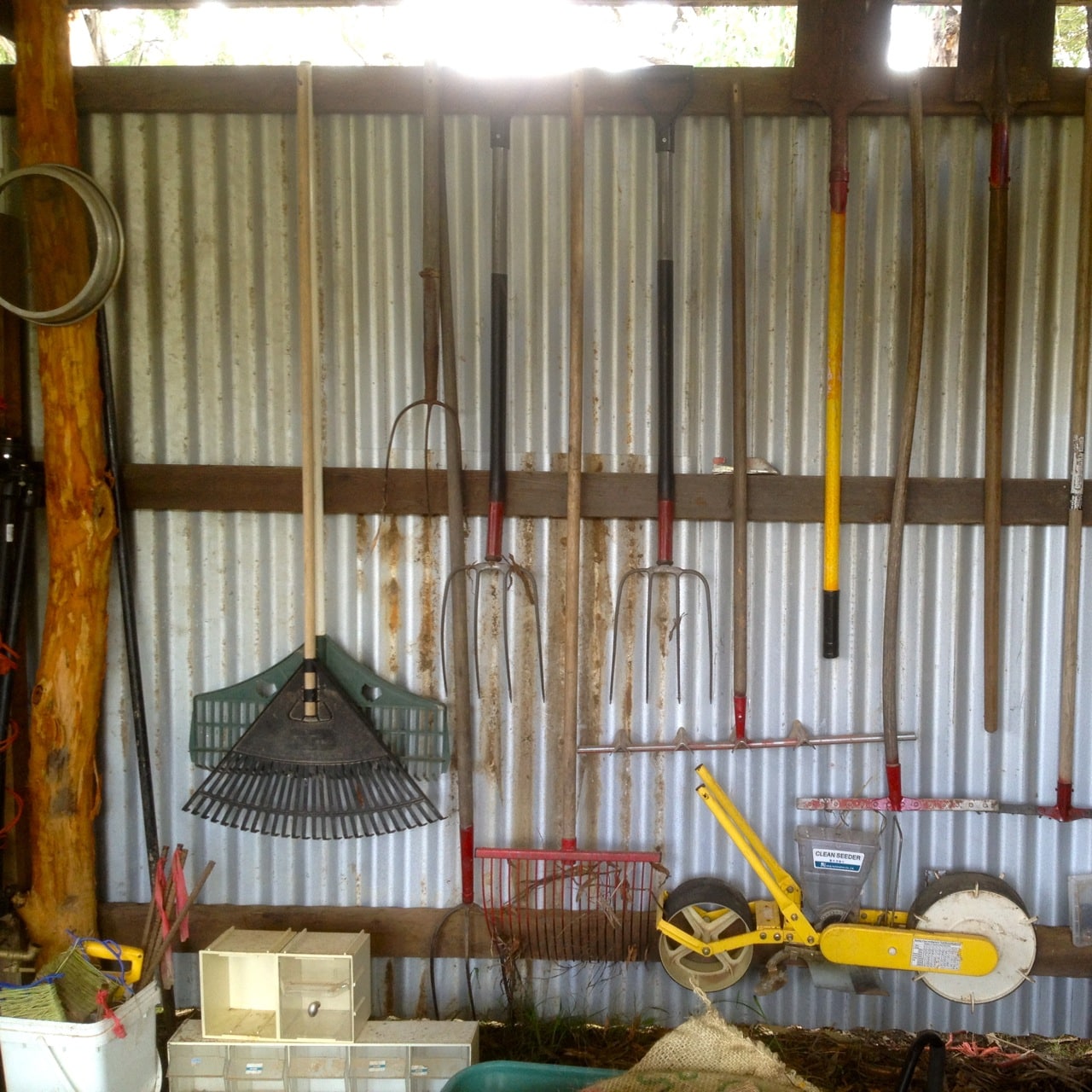 Never underestimate the power of a simple, bush-pole structure. Our market garden shed might be rustic, in every sense of the word, but it is 100% pure awesomeness. It keeps tools and organic minerals dry, ordered and available, all in the center of the action.
So this is about as simple as a shed gets, but it's a great start, and way better than no shed at all.
It's constructed with 'bush poles' – young trees with the bark knocked off to lessen termite invasion. Add some scrap corrugated iron, a bit of old insulation from Nick's dad's junk pile, some recycled hardwood beams, and there you go.
Shelter.
Not that I'm trying to oversimplify the importance of, or the effort that went into, this structure. Quite the opposite.
Since we started this market garden in August 2011, 'we need to build a garden shed' has been an ongoing refrain. For convenient storage of tools and equipment against the elements, and also just to have a central 'point' in the market garden. And some shade in the heat of the day.
But as we've learned, sheds don't build themselves. And we all seem to have been rather busy these last two seasons, so the shed has remained on top of the list, but un-built.
Enter Shane. Yep, the same Shane that plugged away at the Tiny House build with fearless dedication until it was finally, finally done. Shane knows how to do things. Most things. Ok everything we've ever asked him to work on.
The trick with bush pole construction seems to be to get the bark off immediately after the trees are felled, in which case the bark comes off easily. Wait even an hour after felling, and the de-barking job requires many more expletives and much more time.
Could it be fancier, funkier, more complicated and better optioned? Hell yes. Will it do for now, given our available energy/inputs/time/funds? You bet.
So there you have it. One super simple, super useful shed, made with scrap and offcuts and love.
Total build time: about 8 days labor
Total cost (not including labor): about $200
Appropriate technology at its best.