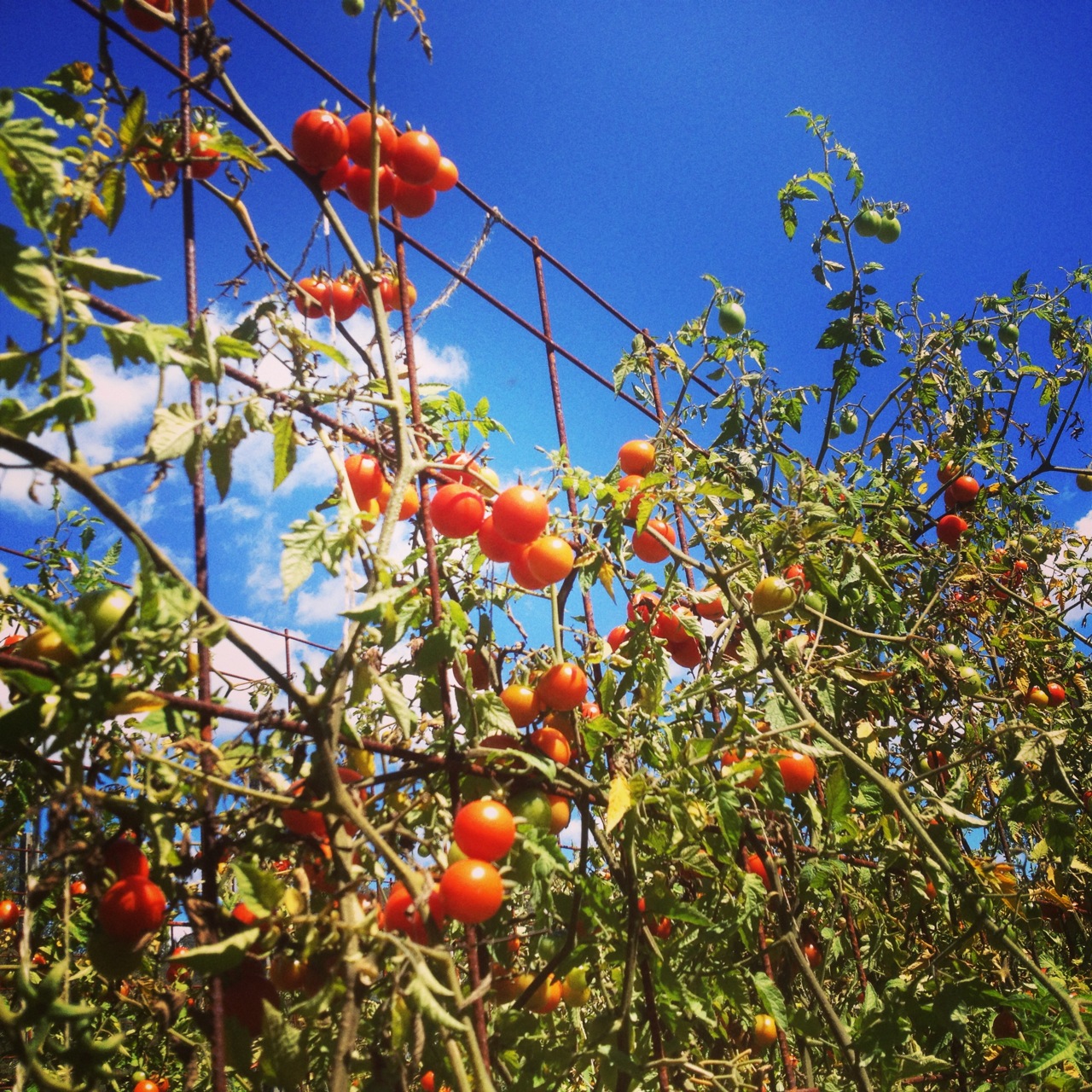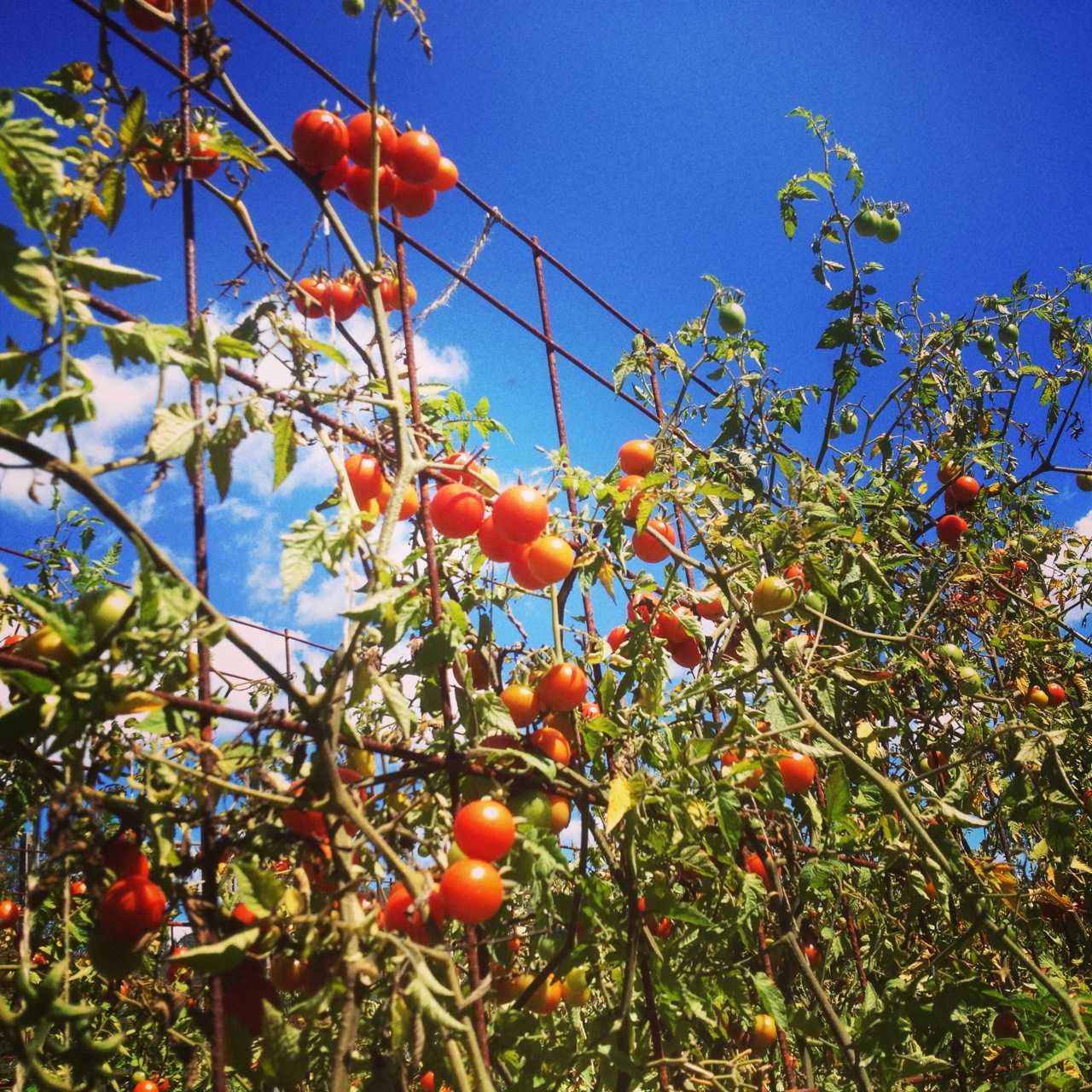 What to cook, right now! Last week we held a Masterclass down at Allsun Farm in Gundaroo, and the marvellous Olivier Sofo did the cooking. Using primarily ingredients from Allsun Farm, Liv had the class in raptures and yes, recipes were promised.
In the interests of stacking functions, we thought you might like these excellent recipes too. Make these with Autumn produce, now. 
Please note that Liv is the sort of chef who just goes with the flow, both in terms of seasonality and quantities. For these recipes, make as much as you think you need for your tribe, and pick/source quantities accordingly.
Bhujia – spiced veggies
Gather simlar quantities of silverbeet, beans and potatoes, and steam together (add the silver beet at the end).
Fry off garlic, ginger, onions and some capsicums till soft in ghee, or olive oil.
Make up Bhujia spice mix: 1.4tsp Turmeric, 1 tbsp coriander seeds, 1 tbsp cumin seeds, 1 tsp fenugreek, 2 tsp paprika, 1.5 tsp cayenne, 1/2 tsp blk pepper. 
Stir spice mix through all ingredients and cook for a further 5 min, adding salt to taste.
Liv's Venison, Beef & Pork Curry
First, catch your deer, pig and cow, and process. Or source from reputable and ethical source.
Ingredients – per kilo of meat
1kg of a combination (or 1) of Venison, Beef and Pork – diced
White Wine Vinegar
6 cloves Garlic
100g Ginger
1 bunch fresh Coriander – trim stalks and save leaves
4 onions (sliced)
Butter, Ghee or Olive Oil
Cardamom pods
150-200g of Desiccated coconut
Method
Can be one (1) or all three (3) of the meats – All 3 were used at the course
Dice up the meats and marinade overnight (min 4 hours) in a paste made from white wine vinegar, garlic, ginger and coriander stalks (blended or mortar & pestle)
Following day, chop three (3) cloves garlic, 50 grams ginger and slice four (4) onions (per kilogram of meat) and sweat out in a pan of butter or ghee (clarified butter) or Olive Oil
Sweat down to really well cooked then blend in a food processor / mortar & pestle
Place the garlic, ginger and onion mix as well as the marinaded meats / paste into a large pot.
Add some sea salt, and 4 cardamom pods per kilogram of meat.
In a separate pan take 150-200g of dessicated coconut (per kilogram of meat) and dry toast until brown. Add to the pot with the meat along with 150ml coconut milk or 150ml cream (per kilogram of meat).
Bring the pot to the boil, then simmer for 2-3 hours until braised.
Or place in a pan cover with foil and cook in the oven at 180 degrees until braised.
Or place in a pressure cooker and cook for about 40mins.
When cooked, chopped coriander leaves and add.
Serve with Rice
Zucchini Agrodolce
2-3 large Zucchinis (chopped into pieces or whatever way you like)
1/2 L of white wine vinegar
1 med brown onion (sliced),
2 cloves garlic (sliced),
2 Bay leaves,
3 leaves of Sage,
2 Tbls sea salt,
2 Tblsp sugar
Method
Add all ingredients (not including the zucchini) to a pot. bring to hot (70 degrees) NOT to the boil
Take the preserving jar, add the pieces of zucchini into the jar as you are pouring in the hot vinegar liquid. Leave enough room at the top of the jar (2cm or so) to pour in some Olive Oil and seal with a cap.
Keep outside the fridge
Liv's Gazpacho
1kg tomatoes
300 roasted red capsicum
1 clove garlic
150g bread crusts removed
1 small cucumber
1/4 bunch spring onions
sea salt
pepper
Olive Oil
Red Wine Vinegar or Sherry Vinegar
Method
Soak the bread in the vinegar
Chop all veges and along with the bread / vinegar add to a blender / food processor until pureed.
Add Olive Oil and season with Salt & Pepper to taste.
Makes just over 1L of gazpacho soup
Liv's to-die-for Chorizo + Chickpea salad
Chick peas (soaked overnight)
Chorizo
Onion
Garlic
Bay Leaf
Silverbeet – sliced
Lemon – zest and juice
Almonds – toasted & chopped
Mint
Olive Oil
Sea Salt
Pepper
Fresh chilli – chopped
Fresh Parsley – chopped
Method
Cook the dried chickpeas slowly in water to cover with chorizo, onion, garlic and bayleaf.
Once cooked, remove the the chorizo and de-skin, break up the chorizo and add back to the pan
Add the Silverbeet and cook (reduce) in the juices and other ingredients.
Add the Almonds – toasted & chopped, chopped Mint, chopped chilli, chopped Parsley.
Add some Olive Oil.
Season to taste with Salt and Pepper.
Eggplant Kasoundi
Use the recipe below, but substitute eggplant for the tomato. Add a small amount of tomato for richness of flavour. At the end, pack into jars and make friends wherever you go with this best-ever preserve…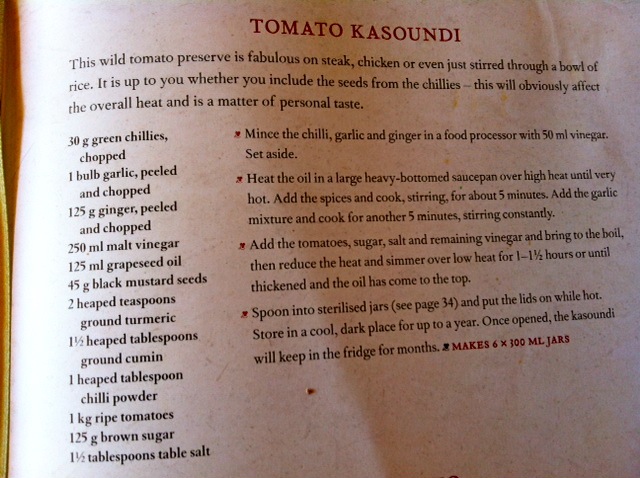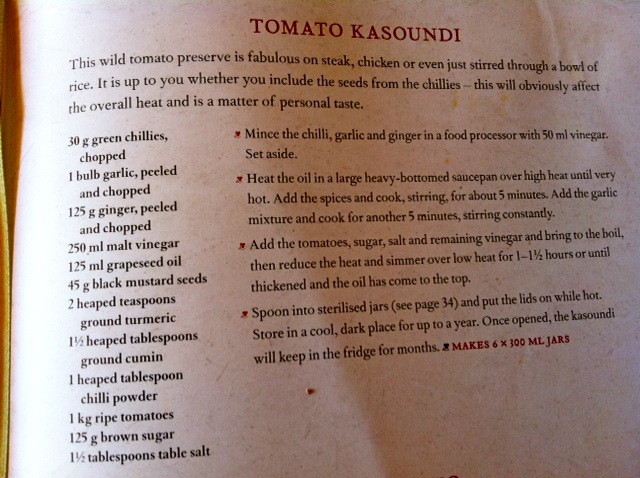 For some reason I don't actually have any pics of these dishes to add, they were all so good we got right down to serving them up to students and eating them, without thinking about such things.
But take my word for it. These recipes rock, and can be made with everything that's at its best, right now.
Massive thanks to Olivier Sofo for his generosity and spirited energy, and also for his mad skillz. Massive thanks also to Joyce and Mike of Allsun Farm for their hospitality, generosity and their ongoing commitment to growing more growers.
Lastly, thanks to all the students who came along to Allsun Farm to learn the ways of growing organically on a small farm scale – may your future growing adventures be bountiful, and all your carrots grow long and straight.