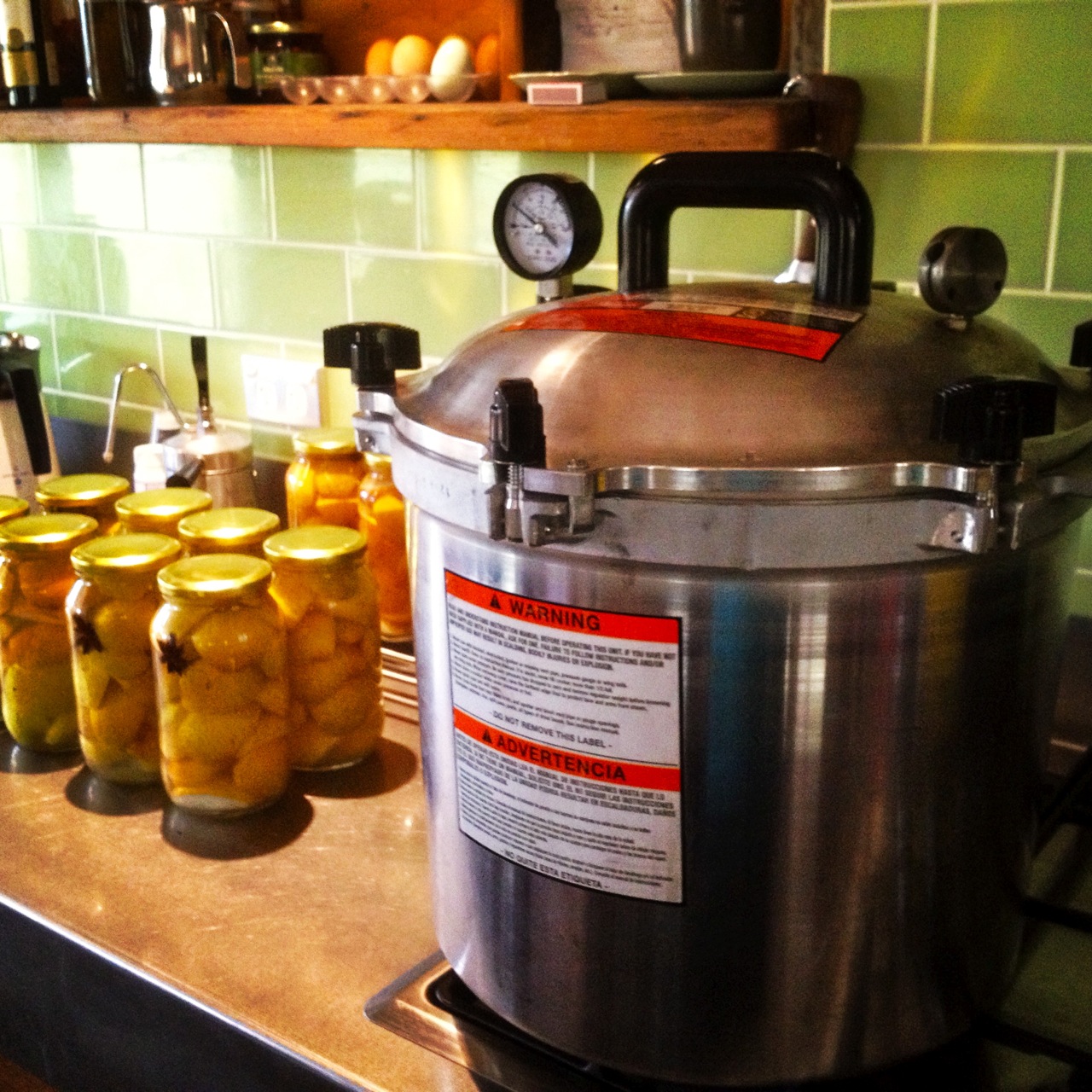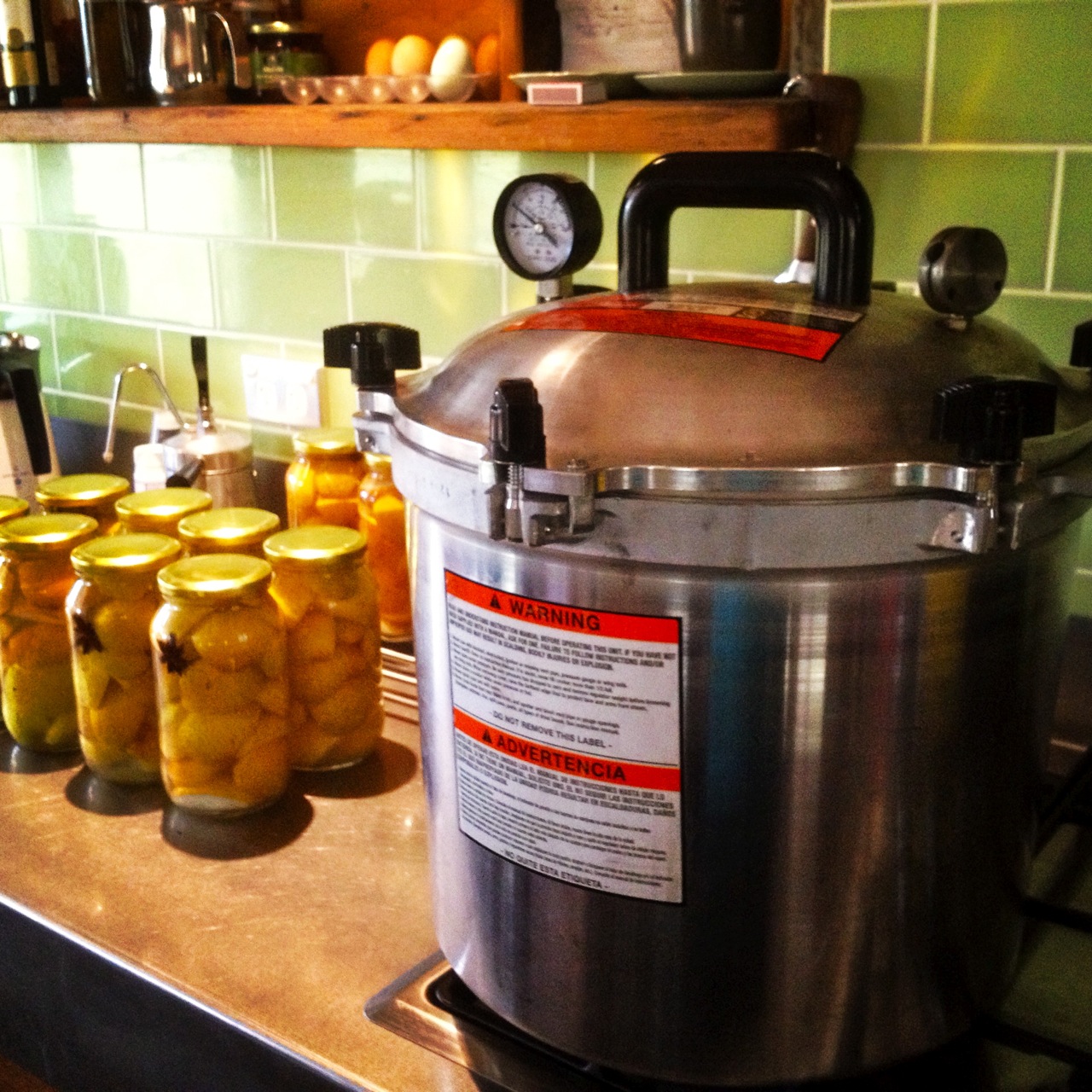 I feel a little bit guilty about this. I am a committed Vacola preserver, like my mother before me, and her mother before her. We don't can, we preserve. What is this pressure canning thing anyway?
Autumn is about preserving the harvest. Autumn contains many large and bubbling vacola units, and results in beautiful preserved fruit and food. But now we seem to have gone over to the dark side of the force. And I think I'm glad we did.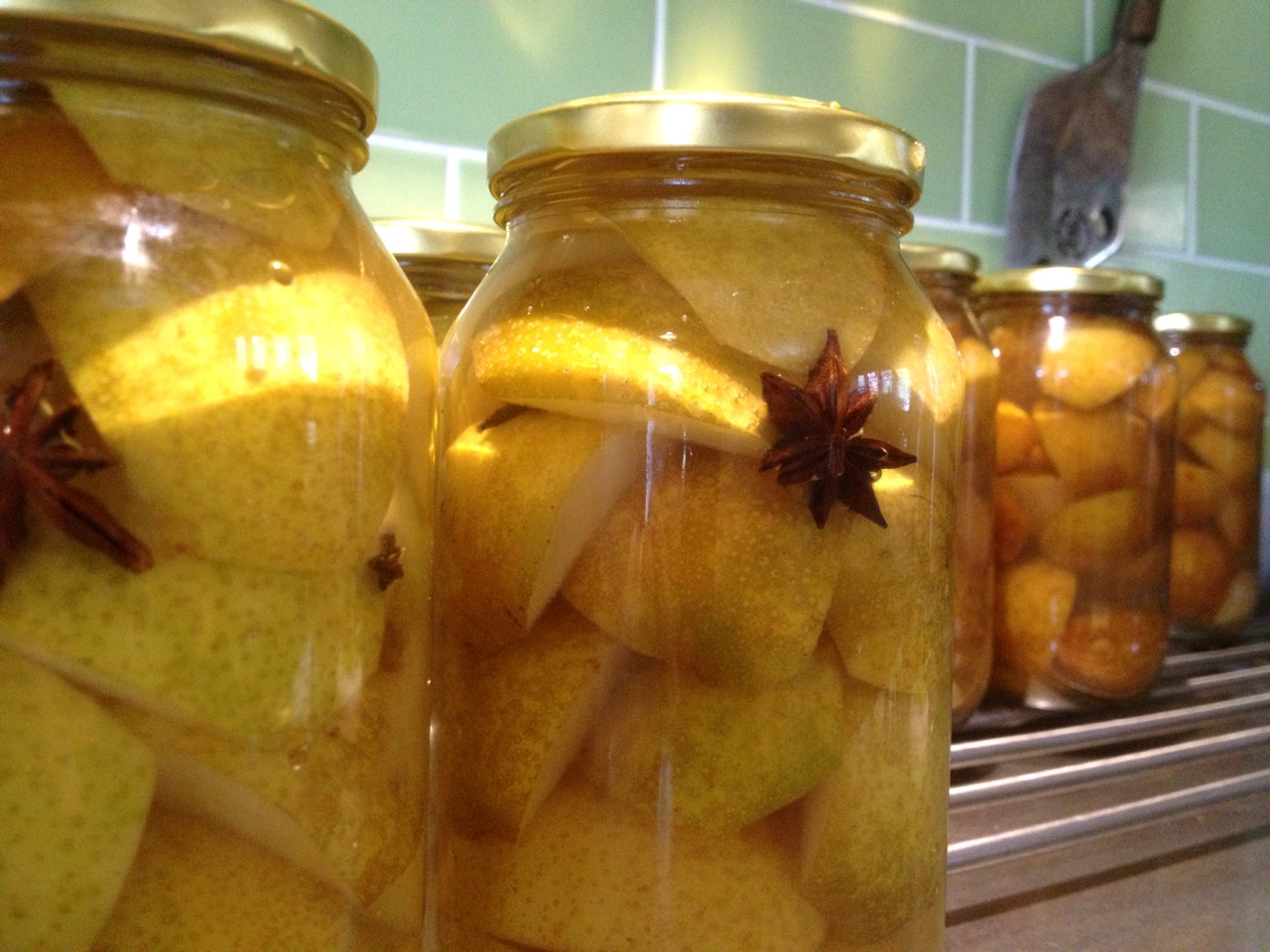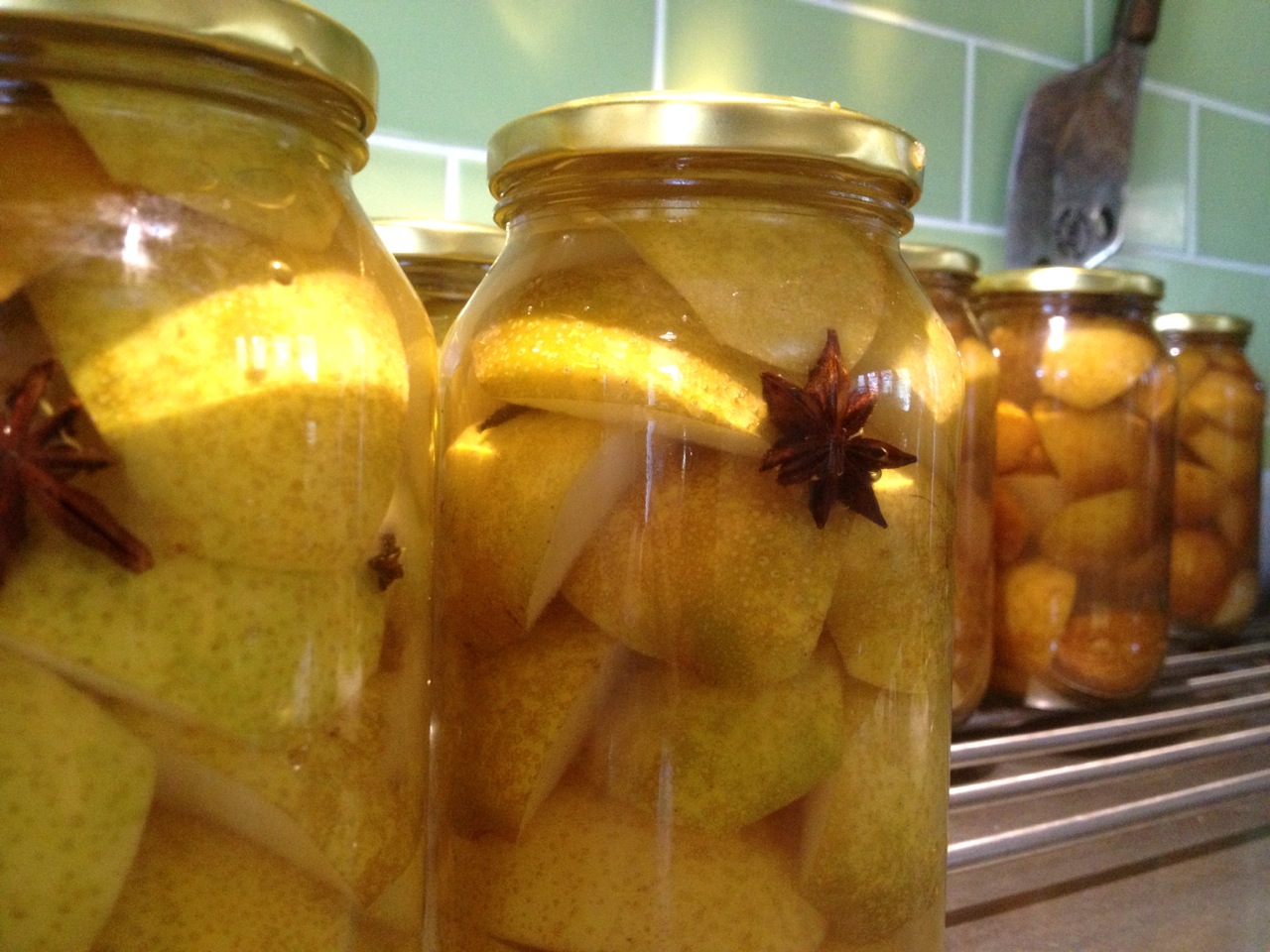 Ok so pressure canning is really not a very different technique from vacola-ing which I'm pretty sure is actually called 'the water bath method of preserving'. We call it vacola-ing because of that fine Australian company who makes the awesome preserving gear we've used forever – Fowlers Vacola.
Vacola jars are the best for preserving anything you have. They look cool, they're easy to work with, they're nice and heavy and they can be used for generations to come.
Also, the only part of the vacola system you need to replace year to year is the rubber seals – so they've got a super high re-use rate. Serious cred.
My vacola jar supply consists of jars my mum, my great aunt and various other relatives gave me, as well as batches of jars I've sourced from grannies in the wider Mudgee region. You can also buy them new if you're just beginning the legacy.
So the jars are great. But the bubbling them (in the vacola unit) on a stove for an hour after bringing them to simmer is not so great, in my book. That's a lot of heat energy used for 9 jars of goodness.
Enter the pressure canner – an All American 921 pressure canner, to be exact. It does the same job as a water bath unit, only faster, because it uses pressure. And you can still use your favourite jars inside it to do your preserving.
We actually bought this pressure cooking unit for the purposes of easily sterilising substrate for mushroom propogation. But as a bonus, it's a pressure canner. Whacko.
This week is the end of nashi pear season in Mudgee. Rose is in the midst of catering for 35+ peeps for the Forest Garden Design Intensive (which is amazing, by the way), so her enthusiasm for fruit preserving is drastically limited.
This leaves me, and the tinyhouse and the pressure canner, to deal with 120 kg of nashi pears. Let's go.
I'm still experimenting at this point. Since we're nearing the end of preserving season, we're almost out of vacola jars – they're all full of lovely things for supping on through Winter and Spring.
My solution this year has been to separate our home supply of preserves (in vacola jars) from our barter supply of preserves. This means jar-ing up a gazillion batches of nashi pears that are designed for swapping and giving away in 'normal jars'.
The pressure canner has been great for this task. Jar up, stick 8 x 750ml jars in the canner, bring to pressure, maintain 5 psi for 15 minutes, and then… that's it.
5 minutes after finishing I can open the unit and swap the hot jars out for another batch, and off we go again. It's super time and energy efficient, and I am loving it.
I'm using honey instead of sugar for the nashi pears, and it seems to be all good so far.
One big dollop of Tim's honey per jar of nashis with 1 star anise and a couple of cloves, top up with cold water, lid on and into the canning unit. Pronto preserves.
So I'm pretty happy with this discovery – best jars in the universe (or just normal ones) meets energy efficient preserving. Huzzah.
Secretly what I'm really excited about next in this pressure canning business is experimenting with pressure canning meat.
I am very thankful that we're raising so much of our own meat these days, but relying on constant electricity to store it frozen really niggles me. The whole freezer solution to meat storage is a bit of a poor option, in my mind.
So. Canning meat we shall. That way the pigs, the chickens, the ducks (and maybe even the sheep) can rest in peace (in pieces, shredded and/or in sausages) on the shelf until their appointed winter casseroles.
Anyone got any pressure canning tips? Successful adventures? Great canned meat recipes?  Thanks in advance x