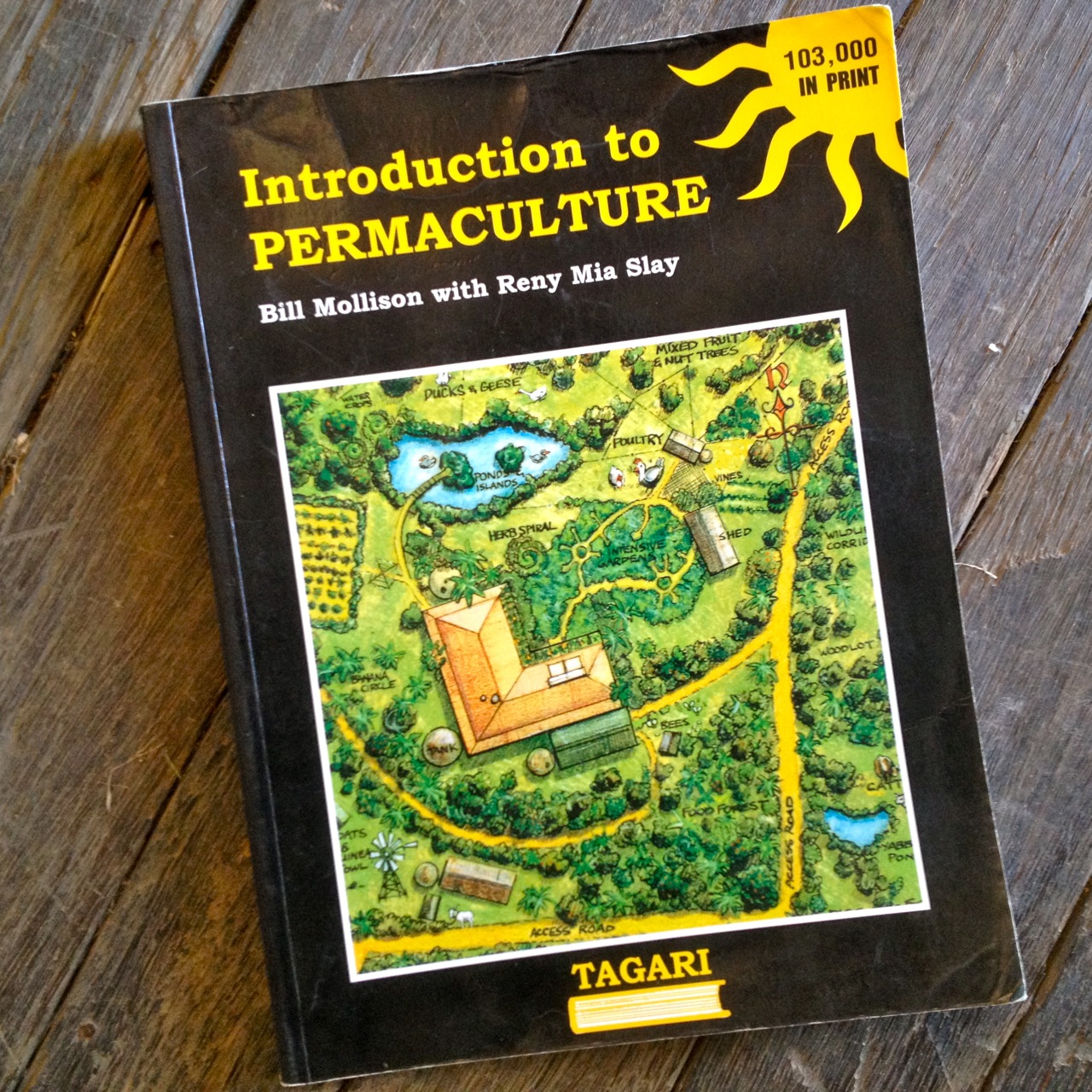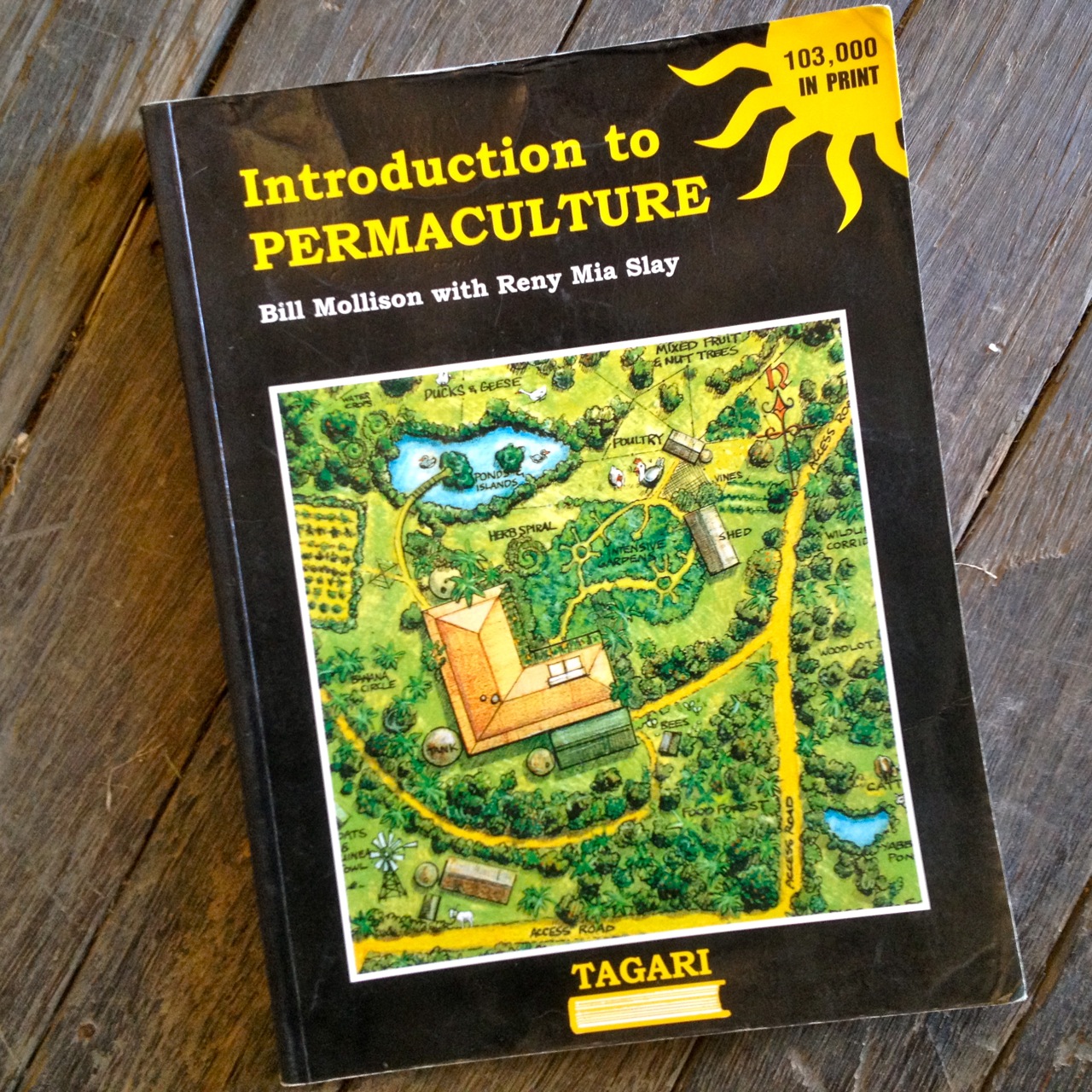 So who would like a copy of this fabulous book? It's one of the favourites of our permaculture library, and also the textbook we give out to students at our Intro to Permaculture courses.
The reason for choosing this as our introductory textbook is simple: it's a great introduction to permaculture theory and practice. It's also a good choice as a gift, if you're looking to get someone excited about ecological design…
Introduction to Permaculture as a book is very much not just about gardening. It covers concepts for building design, rainwater harvesting, energy generation, animal systems and many other facets of sustainable human systems.
A great book for sparking ideas and getting your brain clicking next time you sit down to figure out a permaculture design for your garden, verge, spare room, house, school or wherever you're at.
So! Who wants their very own copy of this iconic, awesome, and very readable book? (Er, not the exact copy above, that's one of our much-thumbed Milkwood library copies. We'll post you a nice new one).
Comment below and we'll roll the dice Wednesday morning, choose someone, and let 'em know…
Alternately, you could come along to one of our Intro to Permaculture courses and get a copy that way, along with 2 days of intensive permaculture knowledge. Just sayin.