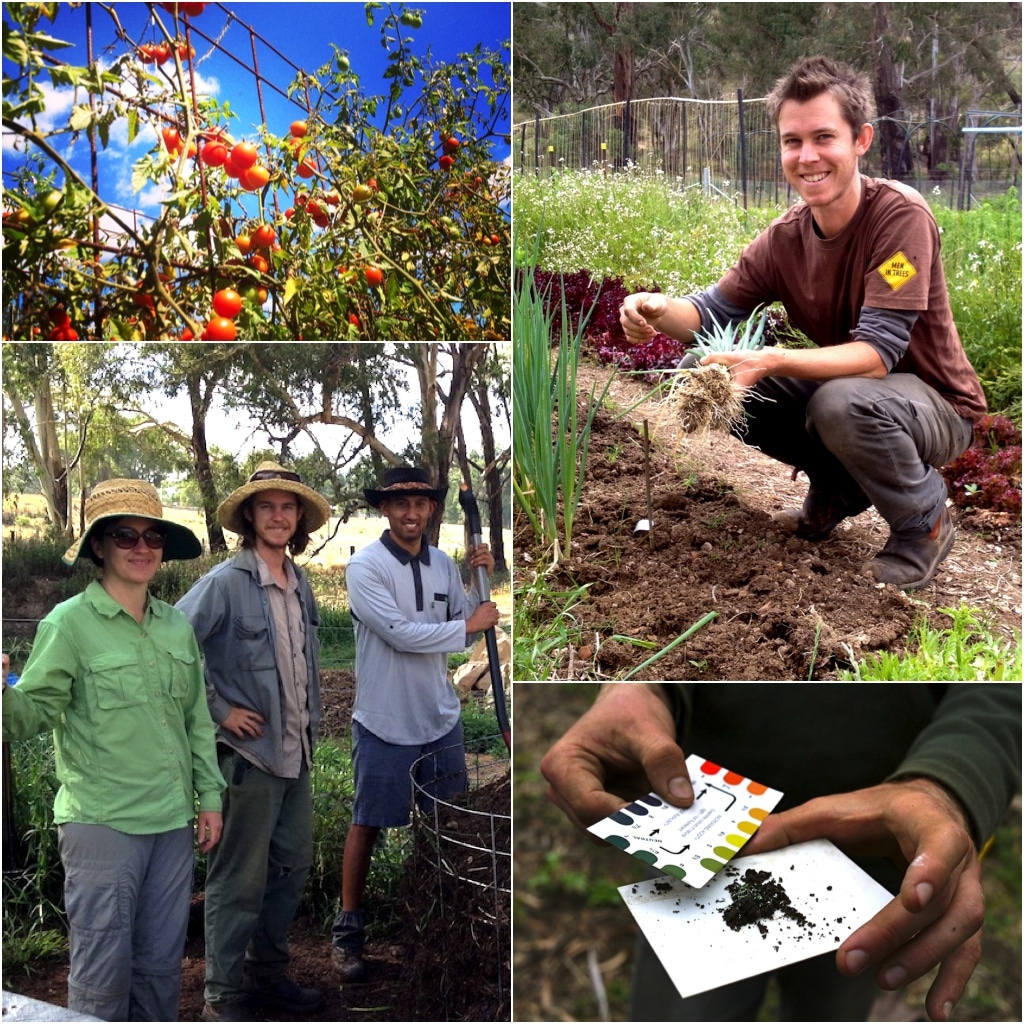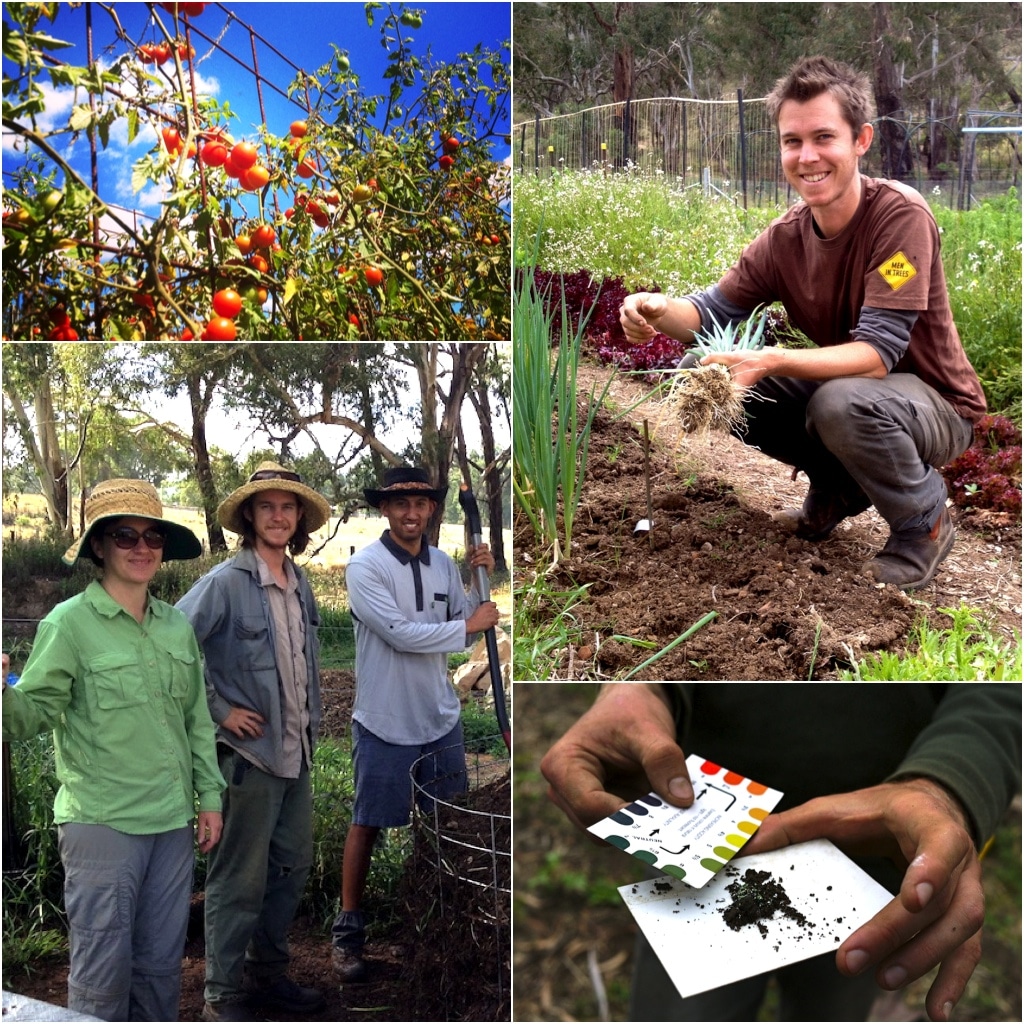 We're very excited to announce a new form of intensive organic market garden training at Milkwood Farm. Our new Applied Skills Placements are a one-of-a-kind opportunity to spend 10 weeks in the garden with Michael Hewins, and receive personalised tuition about starting a market garden enterprise.
Michael has designed this new program as an intensive learning opportunity with definite and defined learning outcomes for students, so that the graduates of this program go away with real skills, knowledge and a completed holistic design for their own future enterprise.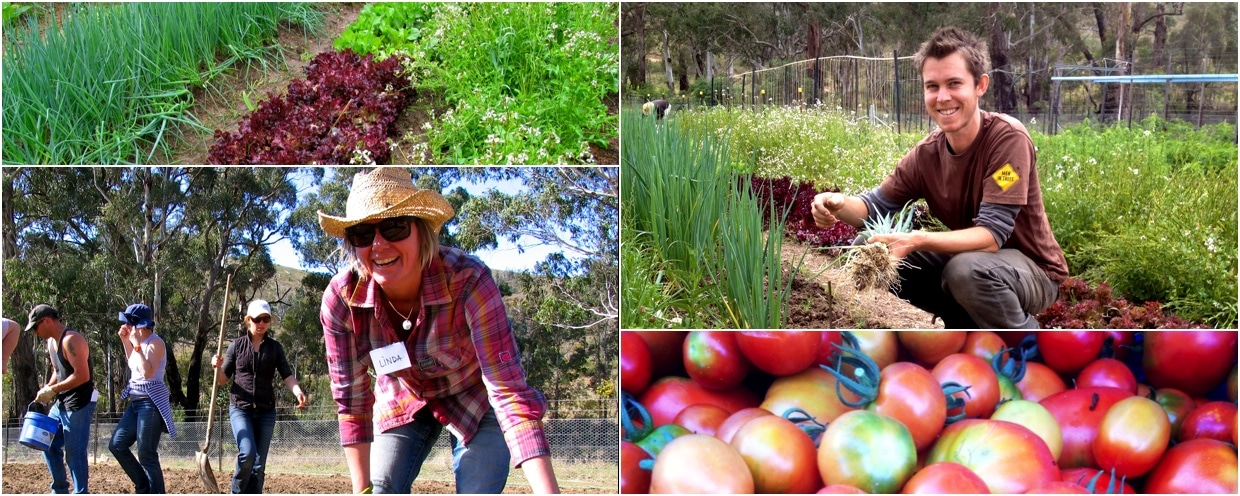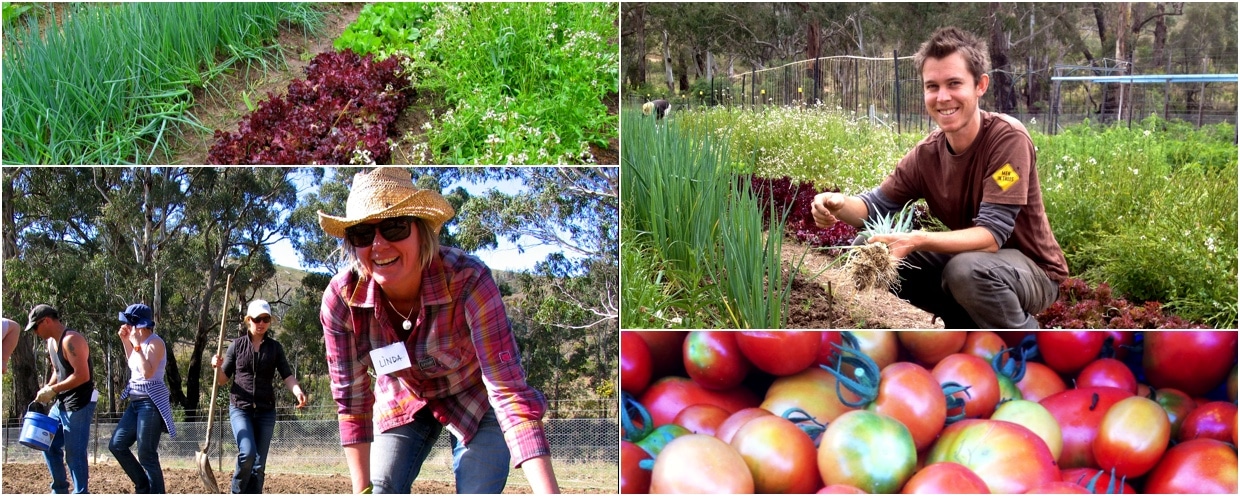 It might be best at this point to hand over to Michael to explain…
Michael Hewins on why we're running this program:
"When I started my journey into small scale organic Market Gardening, I would have given anything to be guided through the process of setting up a production system. As anyone who has gone down the road of starting a Market Garden knows, it is no small feat. The skill set required to actually produce reliable community scale  "nutrient dense food" is an involved and detailed practice. It takes passion, perseverance and the 'know how' to get a  space from bare paddock to a productive, functioning system.
This is what I do….. I am a Market Gardener…. and I train people into the skill set that is 'community scale food production' for urban or rural environments. The Applied Skills Placement program that I run at Milkwood Farm, is entirely focused upon sharing this skill set…. from planning and planting….to harvest and distribution…. you will leave with the skills and confidence to start your own Market Garden system.
Organic Market Gardening is quite simply an artisan craft. It requires unique observation skills, attention to detail, a skill set and knowledge base that is specialised. Becoming a Market Gardener is the next leap from backyard or home gardening. Backyard gardening, where one would usually focus on a handful of plants to feed a small family, often contained in a small space…. small scale Organic Market Gardening is the next step to the cultivation of a localised, resilient and dynamic food source to feed a large community, commonly on 2 to 5 acres.
But it is also more than that, not only do you cultivate nutrient dense food ie; plants that are strong, healthy and nourishing….. but through the holistic practice of Market Gardening you cultivate sustainable right livelihoods.
Your rewards, beyond monetary means, is the satisfaction of knowing that you produce food that keeps your community strong and healthy, that you are working with the environment in a way that is constructive. Organic Market Gardening at its core works towards creating a regenerative system of food production that builds food security within your community and the health of its members.
The movement of people seeking these skills is growing. Small-scale organic agriculture is growing, and at a veracious pace – it is one of the fastest developing sectors of the economy. And as the awareness of eating organic food grows, demand follows. This is a movement really starting to generate some steam in Australia…. communities starting to take back their right for food security.
This is where the Applied Skills Placement program I run at Milkwood Farm comes into play."
You can click here for the full details of this program…


Practical based Learning Outcomes
Students will leave from this ASP training program with the following practical based competencies of how to;
Manage nutrient cycling and fertility for a small scale market garden; composting, worm farms, green manures, soil testing & balancing
Use appropriate technology for a small scale market garden; hand tools, small scale machinery, small scale irrigation systems
Implement, manage and maintain your production system – from sowing to harvest
Increase your observational skills; plants, pest, disease, production efficiencies
Prepare your site from bare bones to a formed and prepared planting bed ready to be sown or transplanted
Propagate healthy plants and develop a "nursery culture"
Run a working irrigation program
Harvest, process and distribute produce to industry standards; operate a farmers market stall, customer relations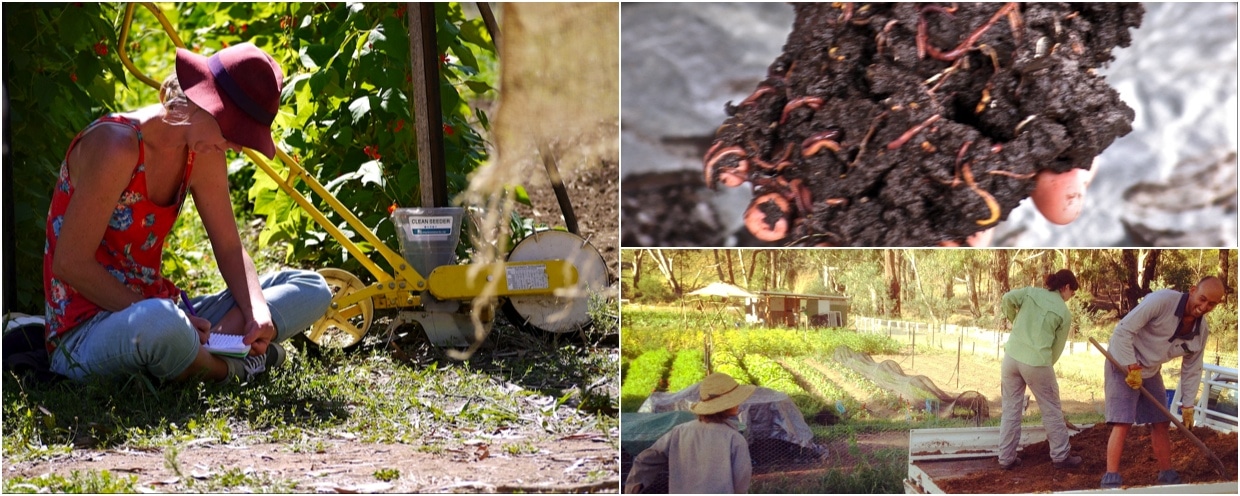 Theory based Learning Outcomes
Students will leave this ASP with the following theory based competencies of how to:
Work through our step by step development framework of starting your market garden project, from site assessment and creating your brief, all the way through to sending your product to market. This includes sessions focused in creating your brief and holistic goal
Assessing your market eg; economies of scale, finding your niche, market research
Assessing your site – from the soil up starting on new ground
Defining your product – case studies into different lines of product eg; how to grow carrots, tomatoes etc, forms of production eg; CSA, Farmers Market
Assessing required infrastructure for your production system
Designing your production system – operations, process, efficiencies
Creating a crop schedule, rotation & plan
Creating an IPM (integrated pest management) program
Developing an appropriate irrigation schedule
Create a Documentation framework for your production system
Going to market – processing, storage and distribution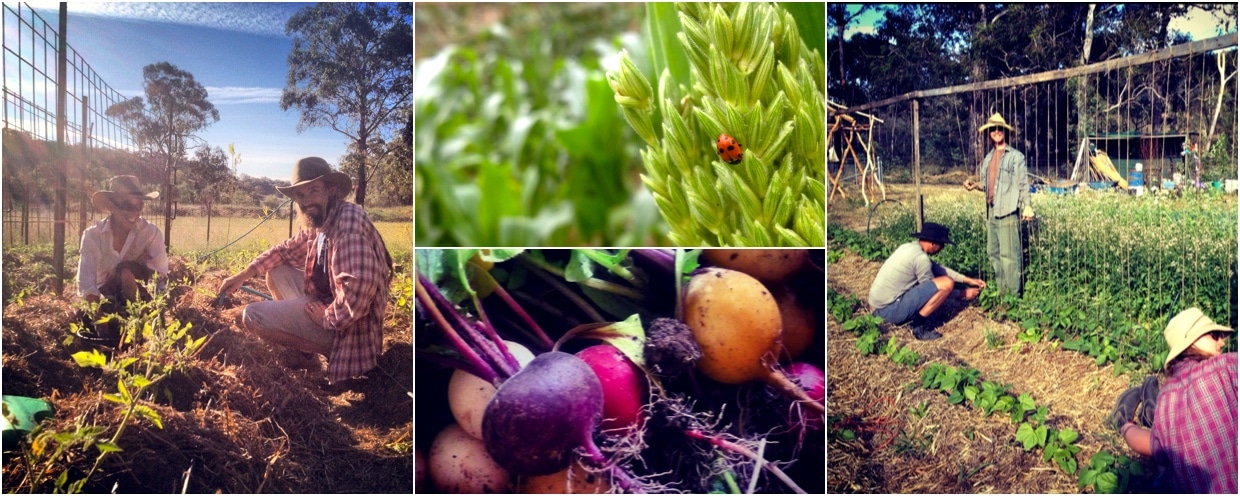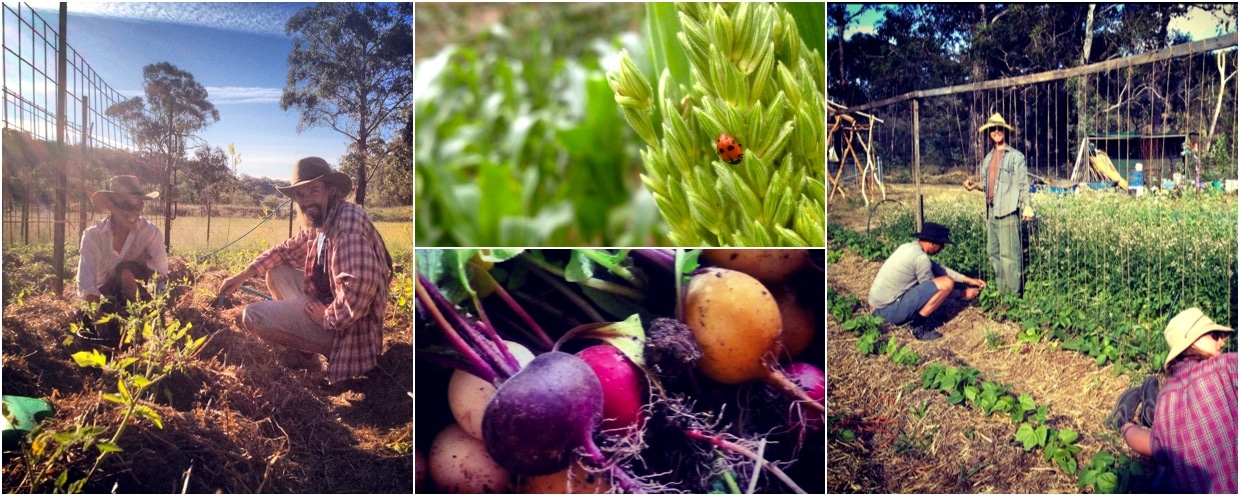 So there you have it. In brief, at least. This program is something that everyone at Milkwood is really proud of. We recognise that our country needs more excellent, focussed education around market garden skills and startups. This is our starting point for helping increase the brains and skills trust of future australian growers.
If you know anyone who might be interested in this opportunity, please pass it along. And stand by for the first spring reports from the market garden front! Its going to be our best year of growing and learning ever.
– Intake 1: applications due by 10th July 2013, all applicants notified by 15th July 2013 – for ASP intake 18th August – 27th October 2013 (10 weeks)

– Intake 2: applications due by 10th November 2013, all applicants notified by 15th November 2013 – for ASP intake 19th January – 30th March 2014 (10 weeks)
You can click here for the full details of this program…
For insight into the history of our market garden project at Milkwood Farm, see our market garden blogpost archive here…