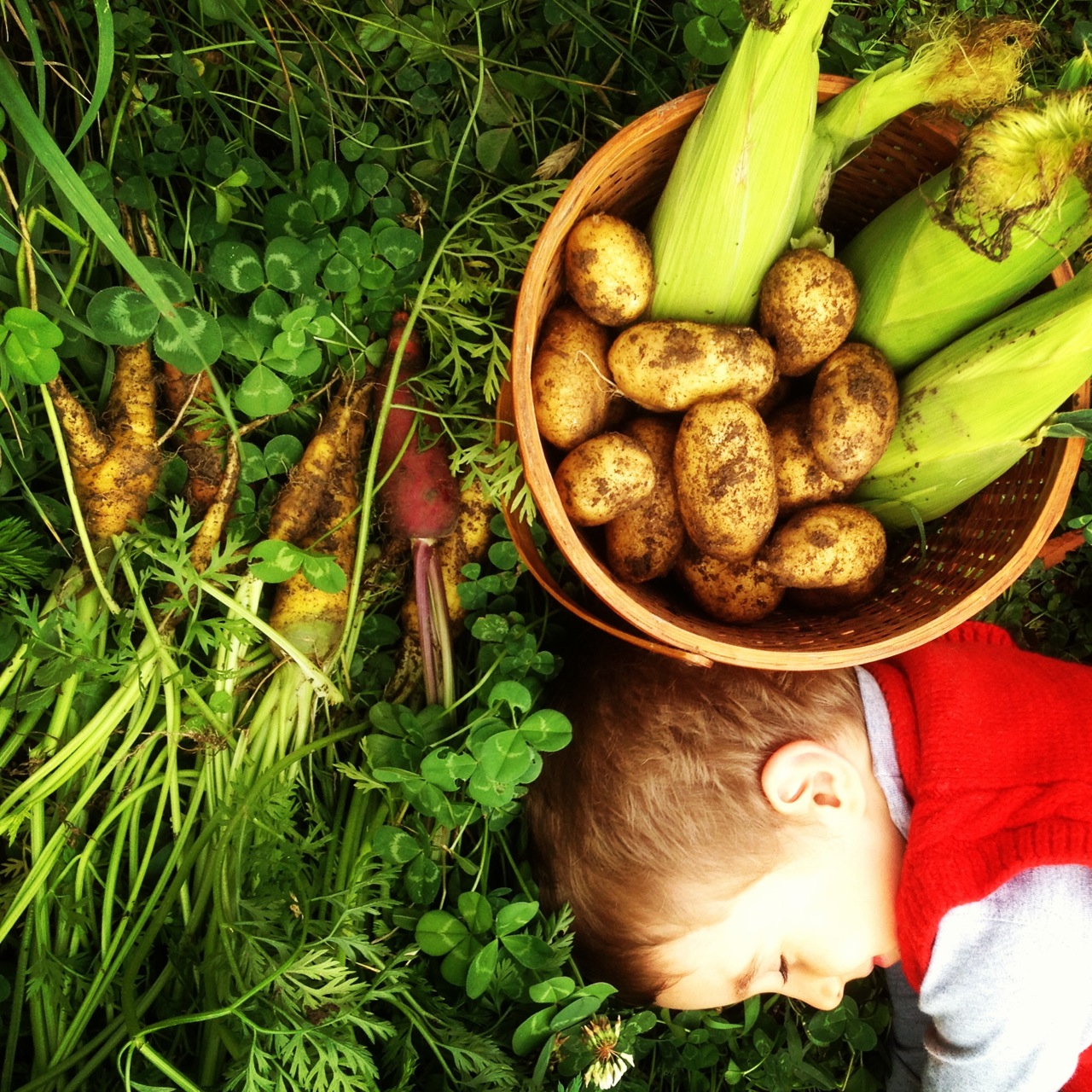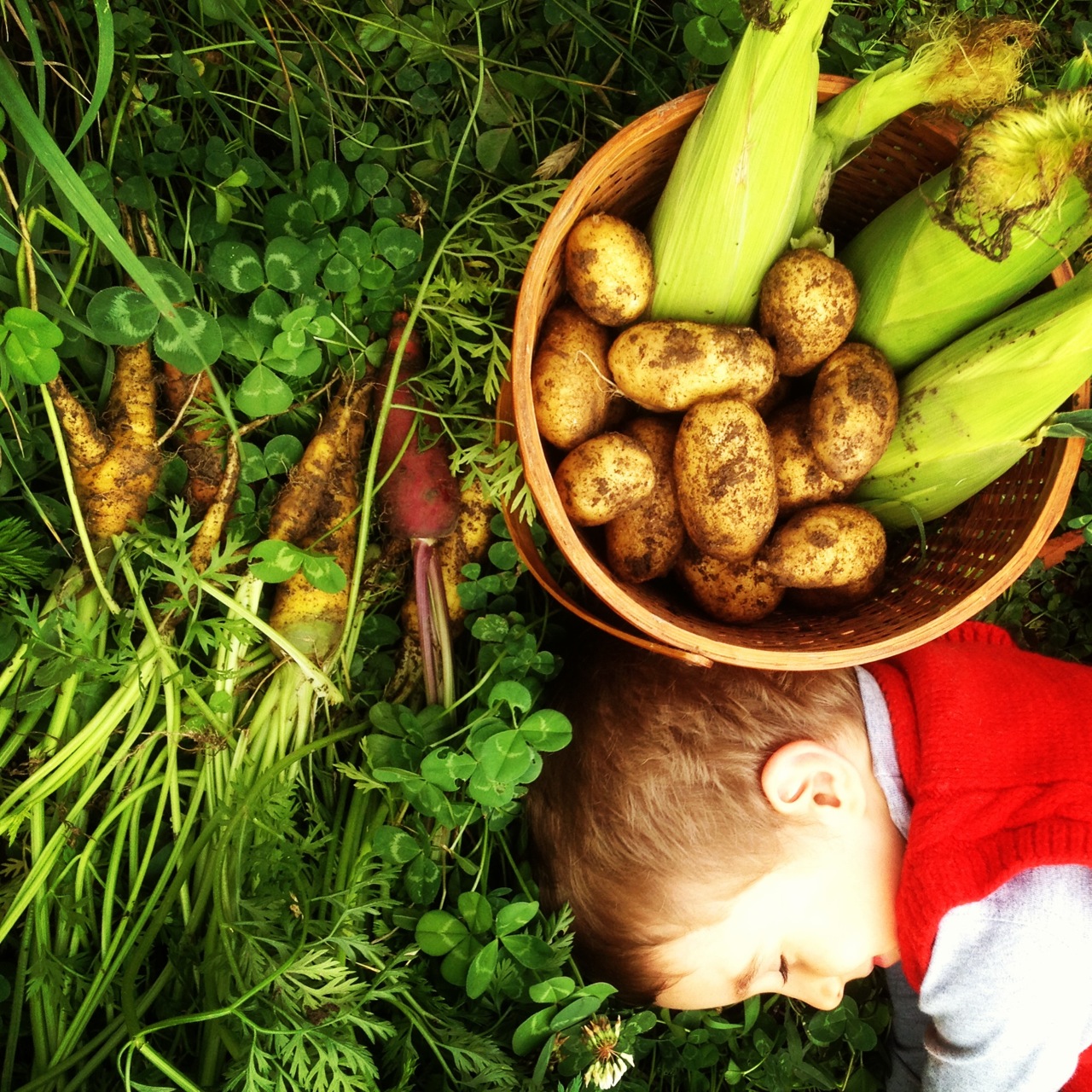 We live on a rapidly changing planet, and we know the world that our children will wake up to as adults will not look like this one.
There are many reasons for this change, and many elephants in that room of many reasons. One of those reasons is our number. We are many. And every hour, we are more.
I have been trying to write this post for a few years now, without success. There are drafts, and second drafts, and then segues back to first drafts. I can't quite find the right angle. So I'll just come out and say it.
I think we're only having one child.
Before you rush and get your anti-Ehrlich stick to start a-whackin me, it's not what you think.
In short, I found the first few years of motherhood tough. Very tough. It's great, don't get me wrong, but I just don't think I can do it twice. I'd rather be a competent mum to one little beautiful, than a probably-medicated mum to multiple small awesomes.
So. While I was coming to terms with the fact that we were perhaps destined to be a one-kid family, I naturally went through a phase where i groped around looking for justifications to hang my decision on.
There weren't that many. I found a couple of articles and studies declaring that it was indeed possibly for only children to be happy and not irreparably damaged. I found some to the contrary too.
I also experienced a slow avalanche of incidental advice that having only one kiddo was equivalent to child abuse and would leave my child stunted in every way. Mostly in response to my 'um, to tell you the truth, I don't think we're having another one, actually…'
Almost to spite said slow avalanche of unasked for advice, I read The Population Bomb. It's quite a read. I still haven't decided what I think of it, however.
But it did get me thinking about whether it was up to me to contribute to the planet's population balance, with the choices I made concerning my own ovaries (and no-one else's, mind).
So. There was a big fat peg to hang my decision apon. With bonus moral high ground! Depending on how you see this issue, of course.
But I just couldn't. I certainly don't have the answer for how we feed everyone, nor for how we set effective and ethical limits to growth within our societies, but the whole "well I'M doing my bit at least" angle did not cut it for me.
Mostly, the population peg didn't work for me because I suspect, had things been a bit different with my early mothering experience, we would have multiple beautifuls by now. So pretending to wave the one-child flag based on my terribly righteous social conscience would frankly be a crock.
Not to mention that, as a conversation starter, bringing up self-regulated population control is a great way to loose friends and to cause people to take offence.
So I had decided to just leave the why of it, and let things be.
What I did want, however, was to try and find a way to start talking about the fact that maybe having just one kid is ok, and start discussing awesome and positive examples of small families whose beloved and only child was neither a stunted, deprived creature, nor a little emperor.
So that is the post I was trying to write. About how, maybe, there's a future which involves lots of happy one-kid families (in amongst the happy multi-kid families) who are fabulously integrated into their wider communities.
That was, until I was standing next to this guy the other day. Let's call him Derrick.
Says Derrick to me (we know each other slightly) "So. When are you making a spare?"
"No spares for us", I say in my best polite I'm not fussed voice (because telling him all about the continuous, convulsive crying and the deep, growling anger and the dreams of doom just didn't seem appropriate at that point).
"You should" says Derrick. "They die. I've lost three siblings. You need spares"
It was meant as a normal conversation from a particularly straight-talking man. I didn't mind it on that level. But it got me thinking.
It got me thinking that my decision to have one kid, which I was determined to think of as pretty virtuous, might be actually just a symptom of my first-world privilege.
Living where we do in the world (and being white, with an education to boot), statistically my kid is far, far less likely to die from lack of access to clean water,  or from war, famine, and just about everything else. Cancer or obesity are most likely to get him, but that would be decades from now.
Added to this happy fact, given where we live on the planet, my family does not need to produce 12 kids in order to, while allowing for high child mortality, keep our family agricultural enterprise afloat. For now. Lucky us.
And maybe, at the end of the day when you strip away the untidy emotions, that's why I go about thinking I don't need a spare. Wow. It's my bloody white first world privilege. And I thought It was just me.
You hear parents occasionally joke about making a spare. I've never thought anything of it. I know they don't mean that Poppy is the spare for Ewan, or vice versa. They just mean that… well, if something terrible happened to one of their darlings, they'd still be parents.
Completely justifiable as an evolutionary urge. Also the most popular way to ensure they become grandparents, biologically speaking.
But when Derrick talked about spares, he meant it. It was quite factual, and coming from a man who grew up in a country of conflict, far from here. Life is uncertain. Loved ones die. Best make a few of them.
I'm not sure where this realisation leaves me.
Still as a happy (and getting happier) Mum to one little beautiful. No spares. Guess we'll just have to wing it.
I'm still looking for great stories and strategies for navigating one-kid parenting in this world of ours. And I do think it's important that we as a society generally get more comfortable (and maybe even supportive) of smaller families, if we're to create regenerative communities for many generations to come.
Got any great stories or strategies for me?