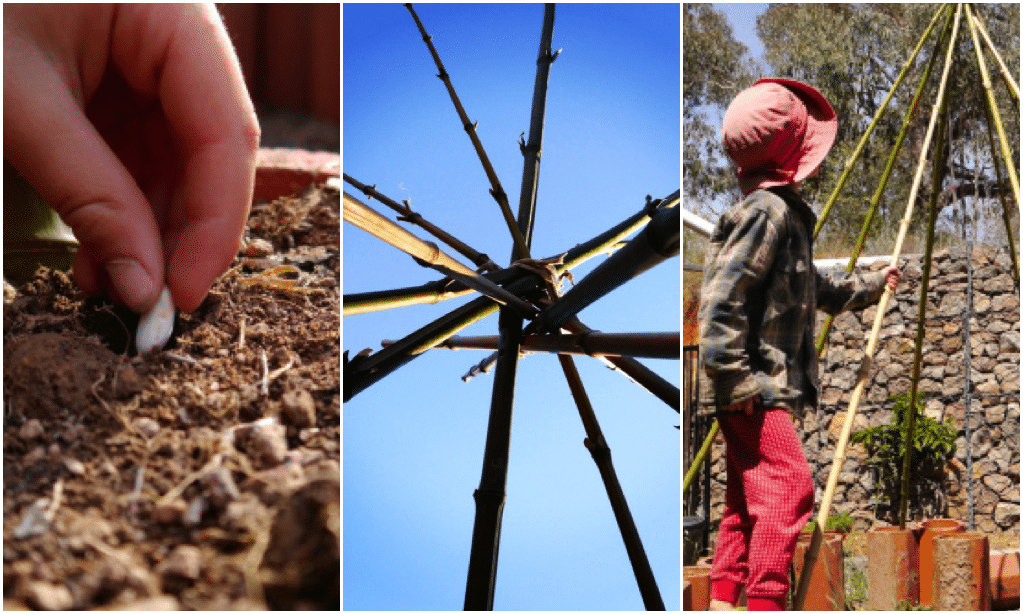 Like everyone else I know, we've been meaning to make one of these for years. And this was the Spring we finally got around to erecting the inaugural Milkwood bean tipi! Huzzah.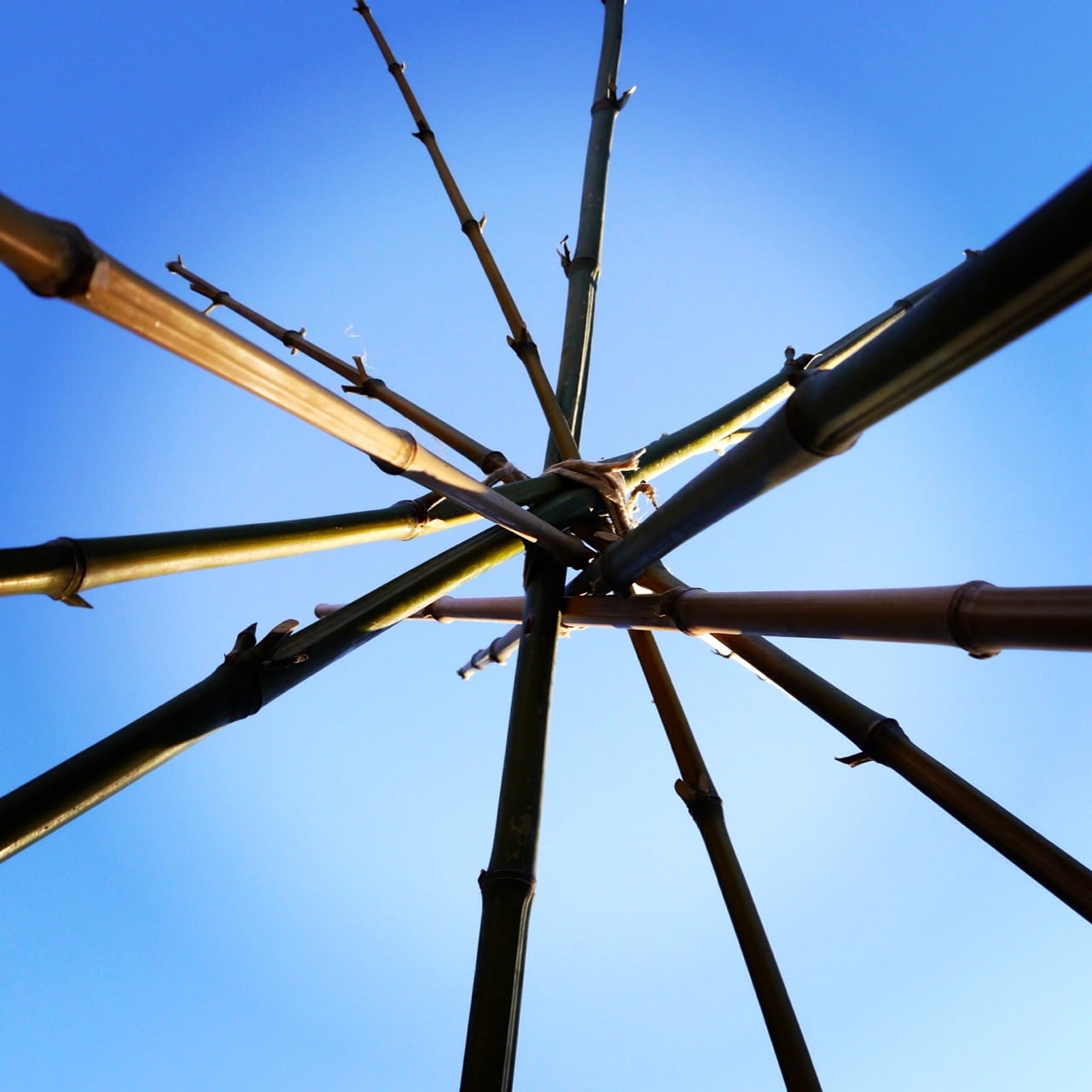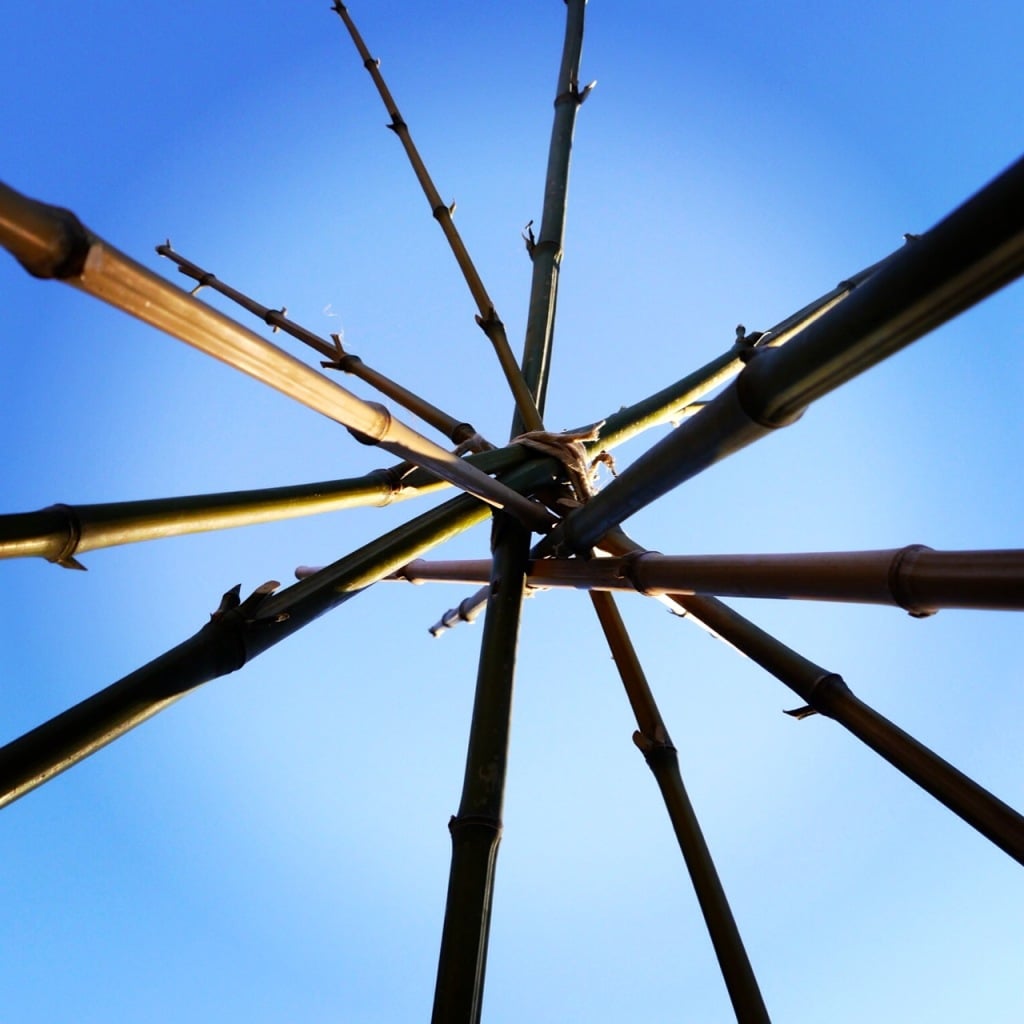 Incase you're not up with the whole bean tipi thing, the idea is that the beans grow up the struts of the tipi and in doing so create a gorgeous green cubby for the little people of the household.
And you get beans! Or the kids do, at anyrate.
Is there anything better than watching a little kid munch on a fresh bean as they sit, grinning, in their leafy garden playhouse?
The story of this bean tipi actually starts last Autumn, when we saved seed from last season's scarlet runner and blue lake beans, with intent to tipi, next Spring…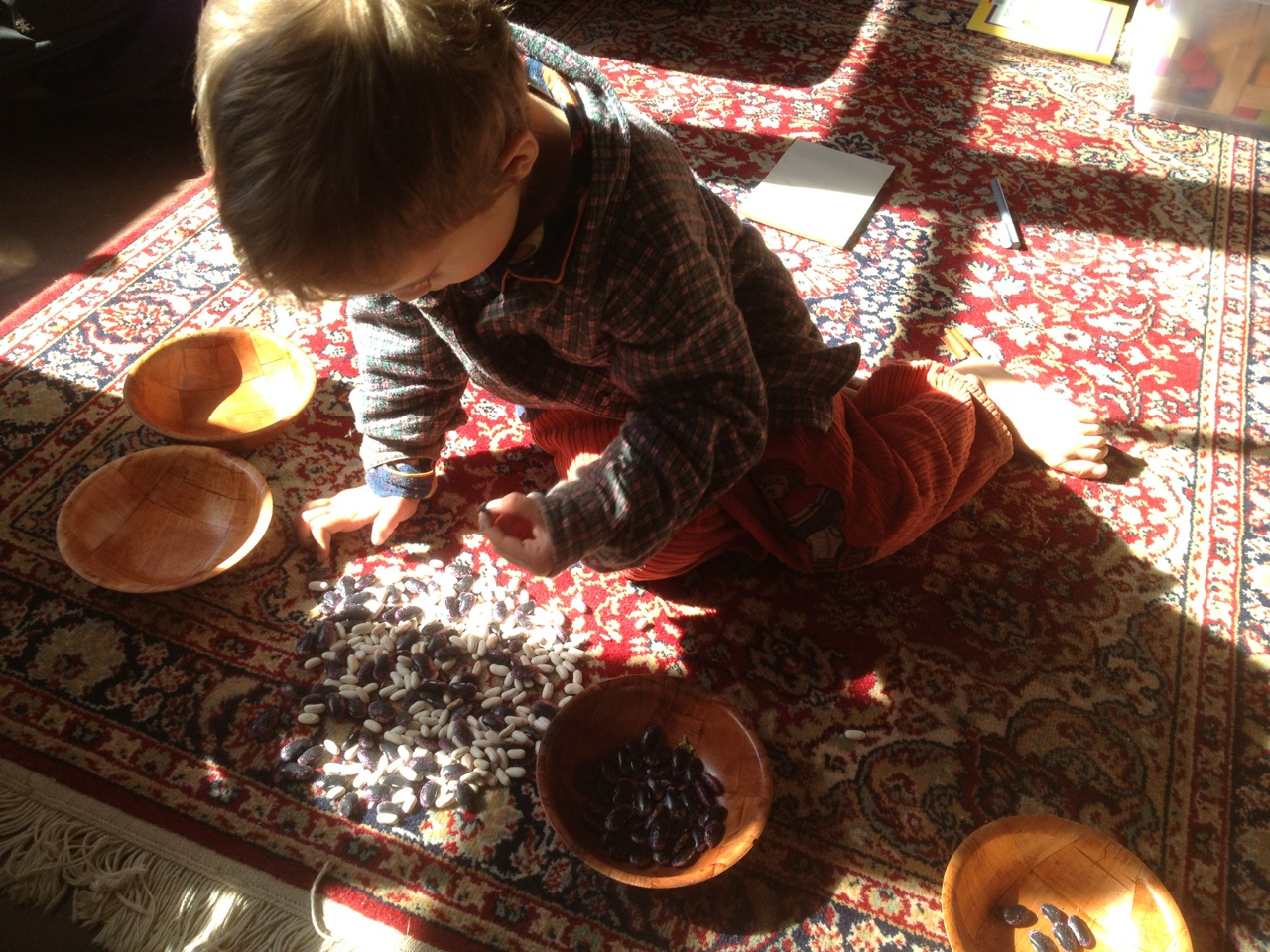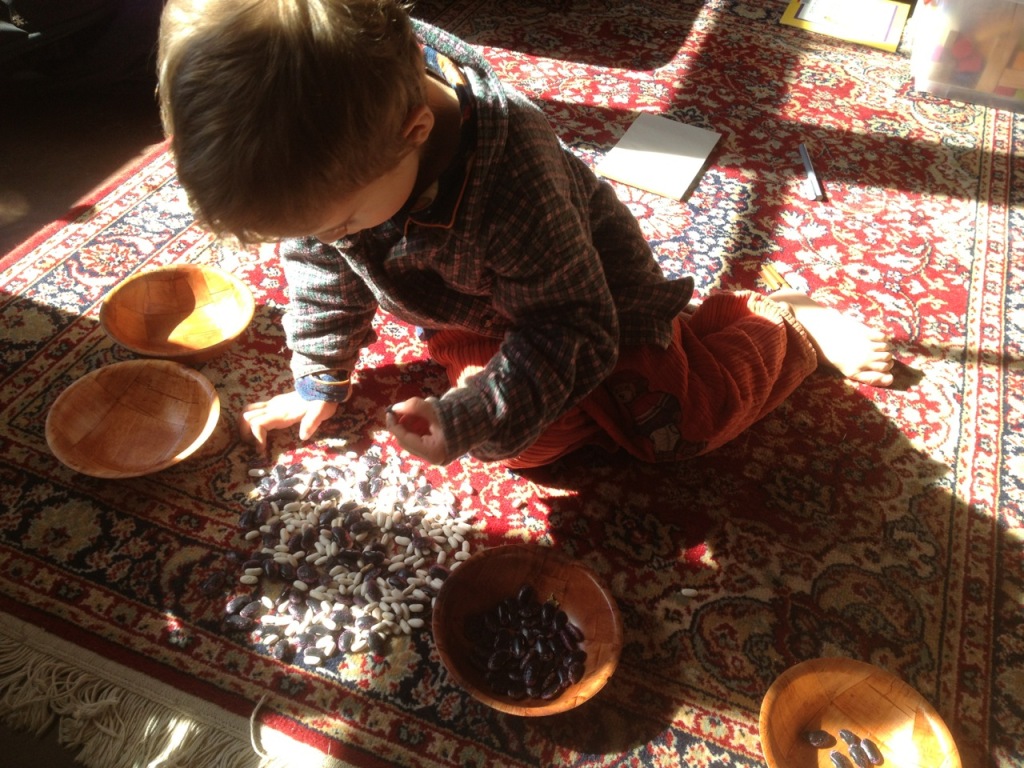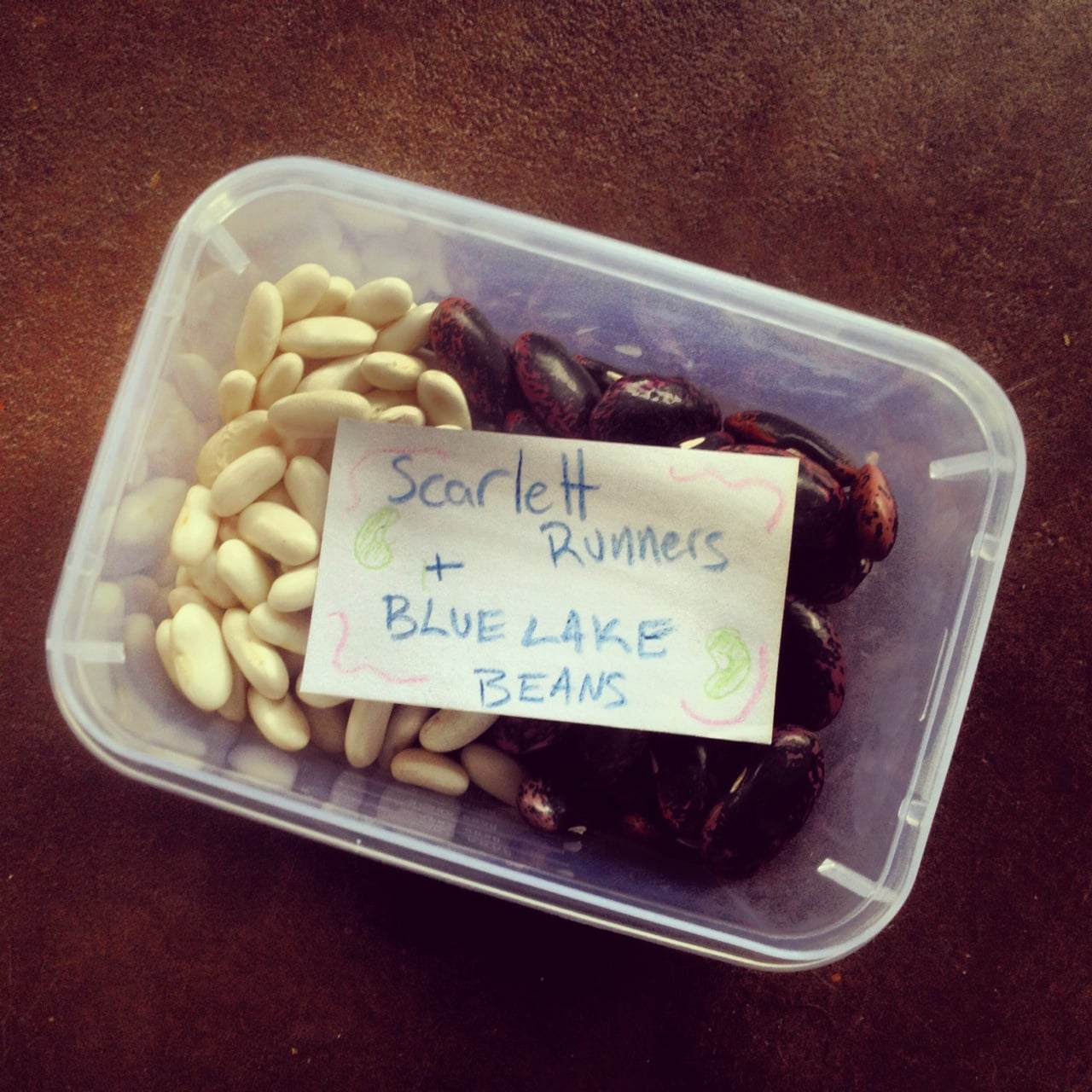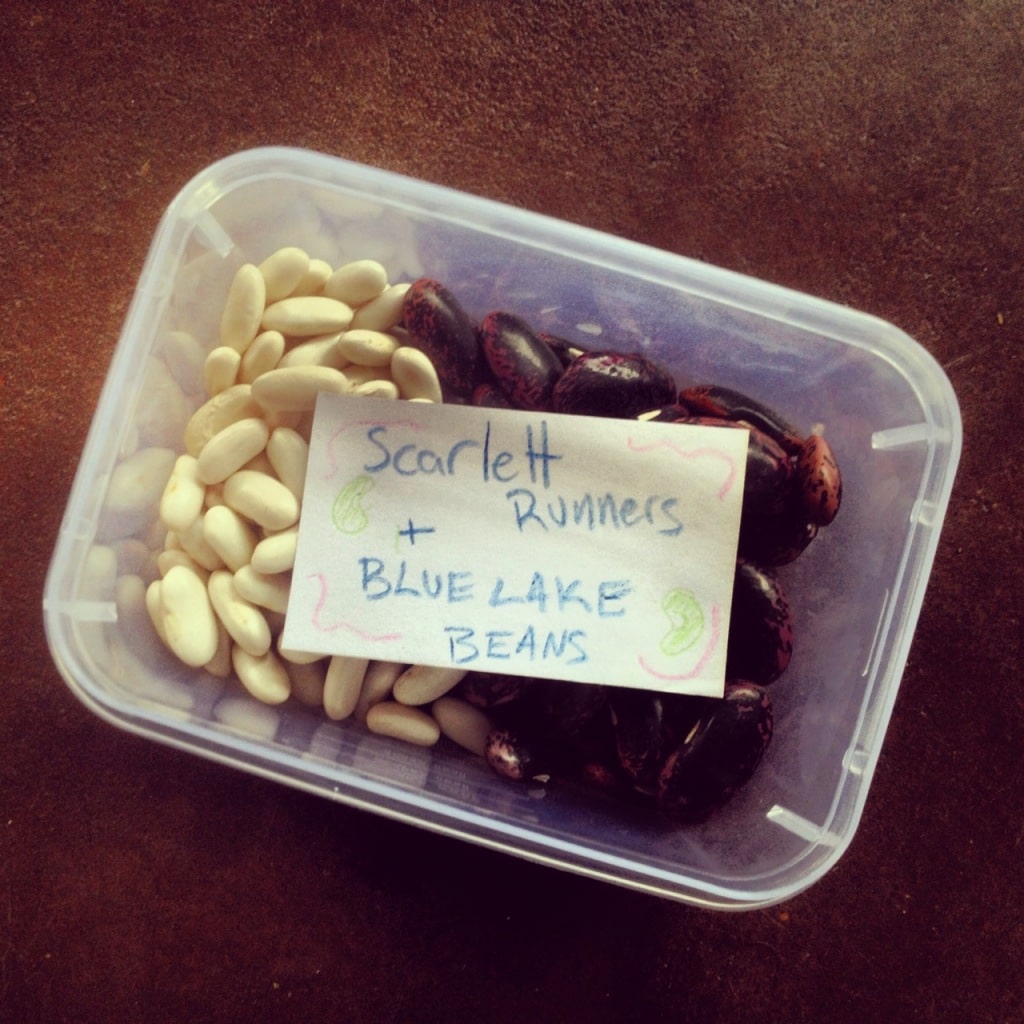 Then, over winter, we made our plans. Mostly, our plans consisted of making a tipi that would not fall down. And that would have other flowers around it.
Our other criteria was to ensure that the design and materials were simple enough (read: already on-farm in one of our many useful scraps/junk piles) that the bean tipi would actually get built this year.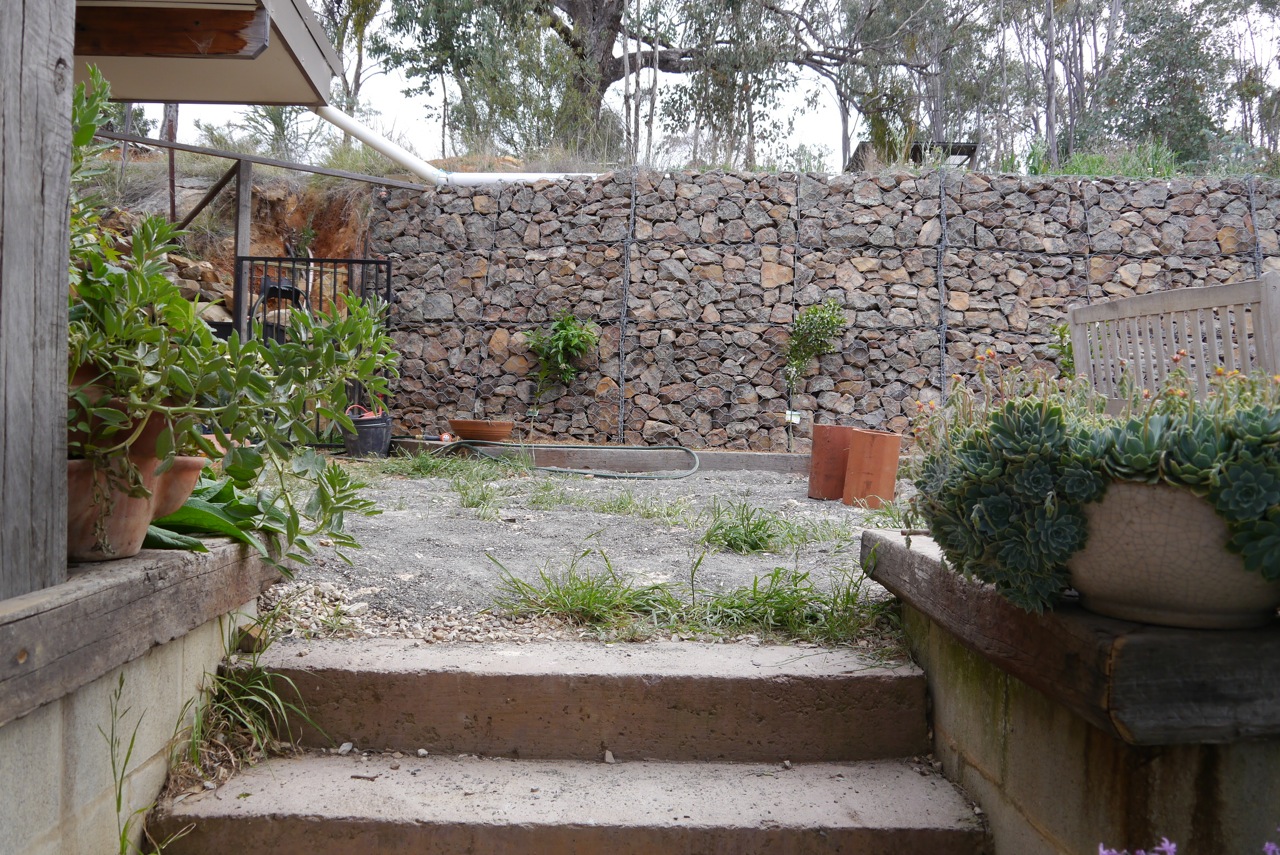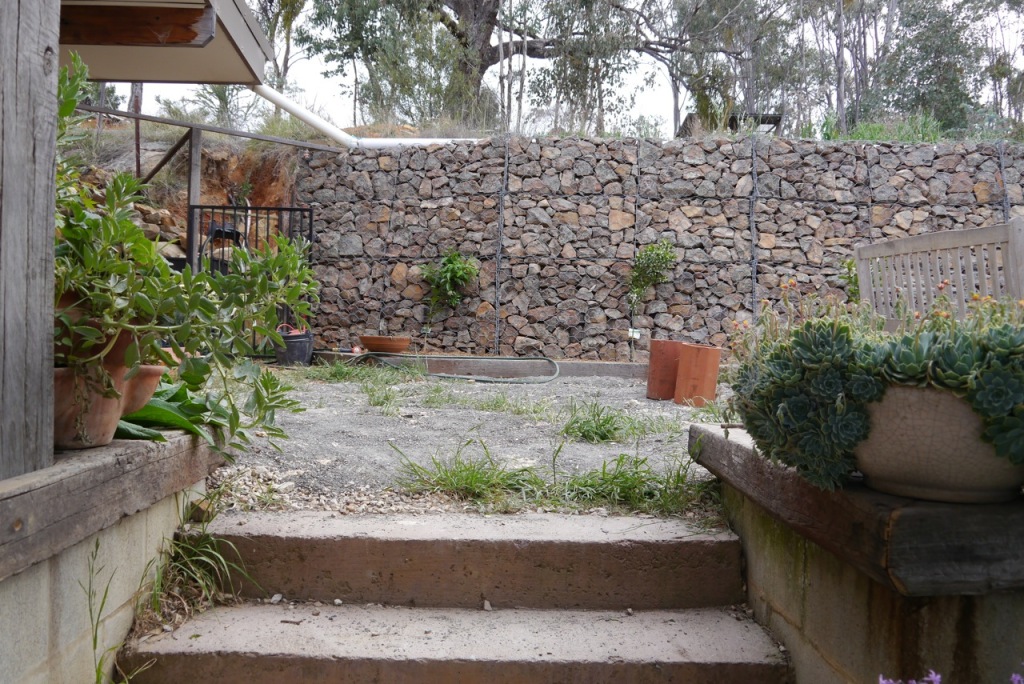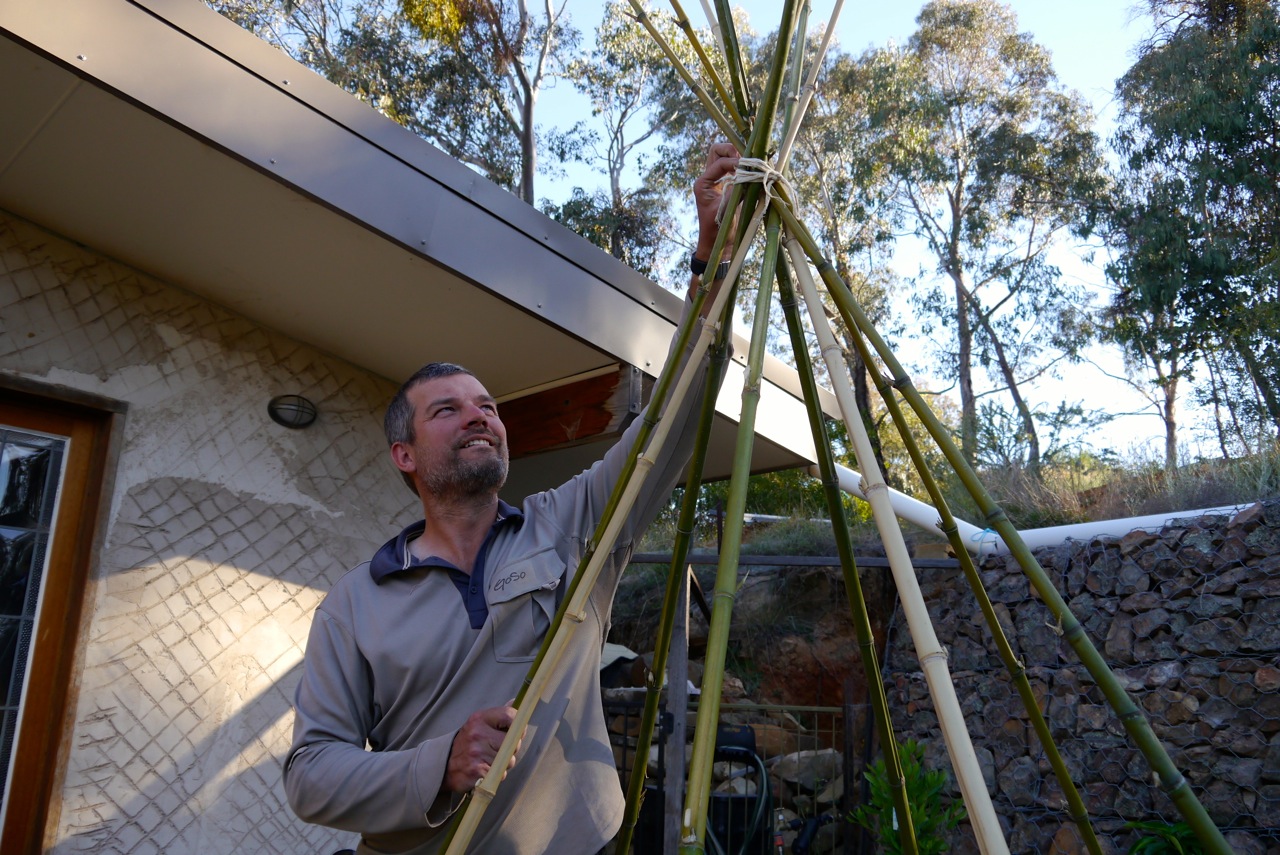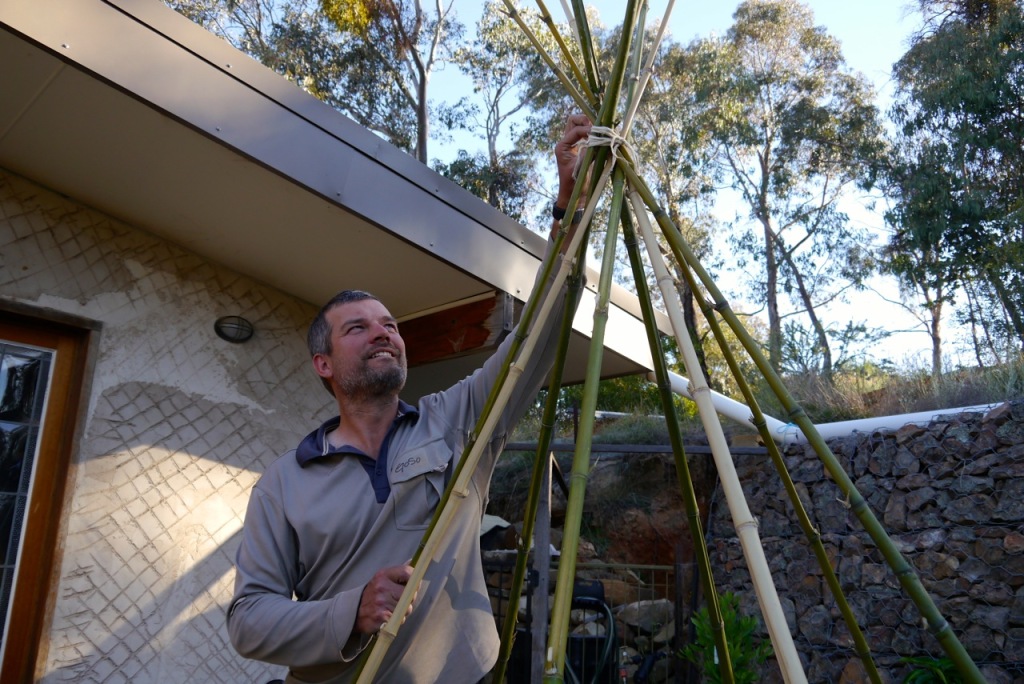 As chief bean tipi engineer, Nick did a comprehensive  and structurally sound job, as he always does on such things. Love that guy.
First of all, Nick and Ashar did a test run – to see how wide the circle could be given our available scrap bamboo, and how high the tipi would be as result. Then, it was building time.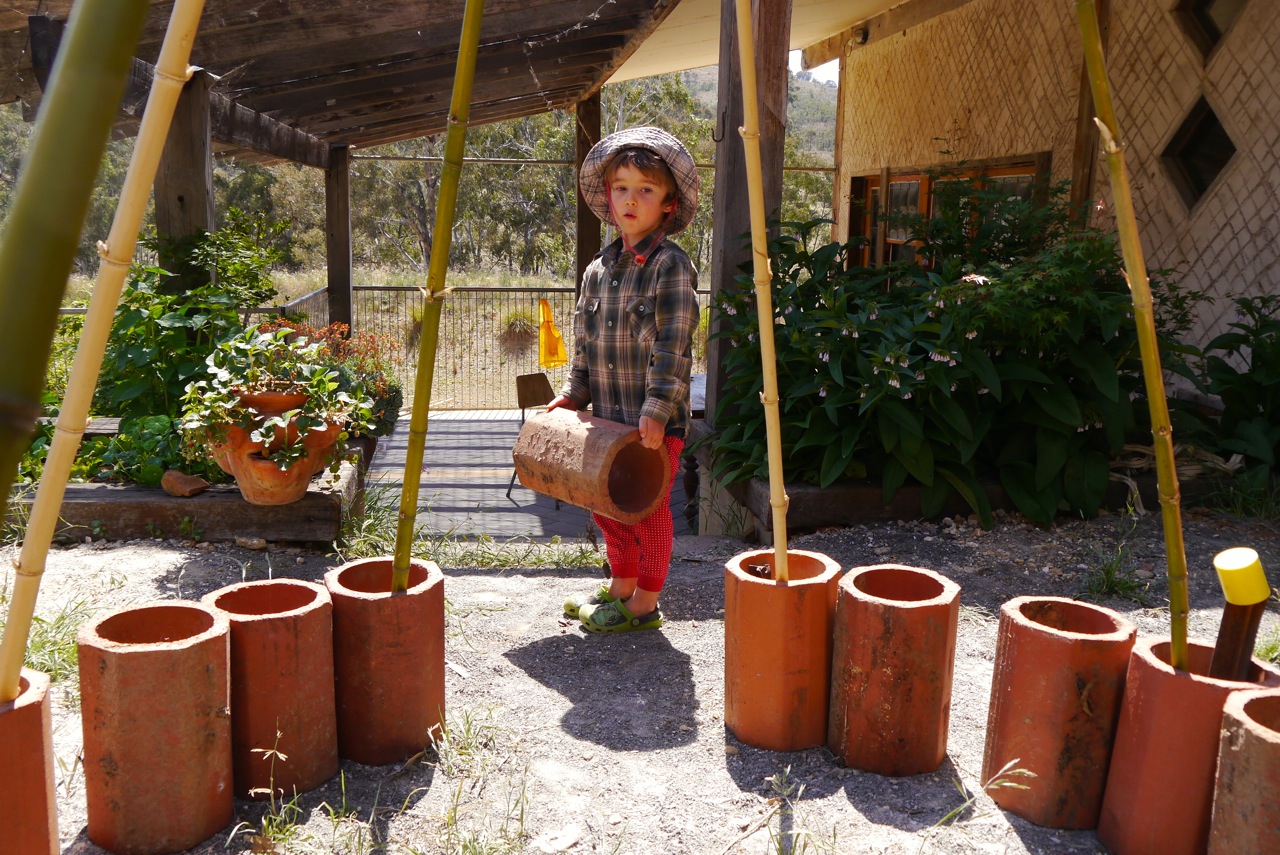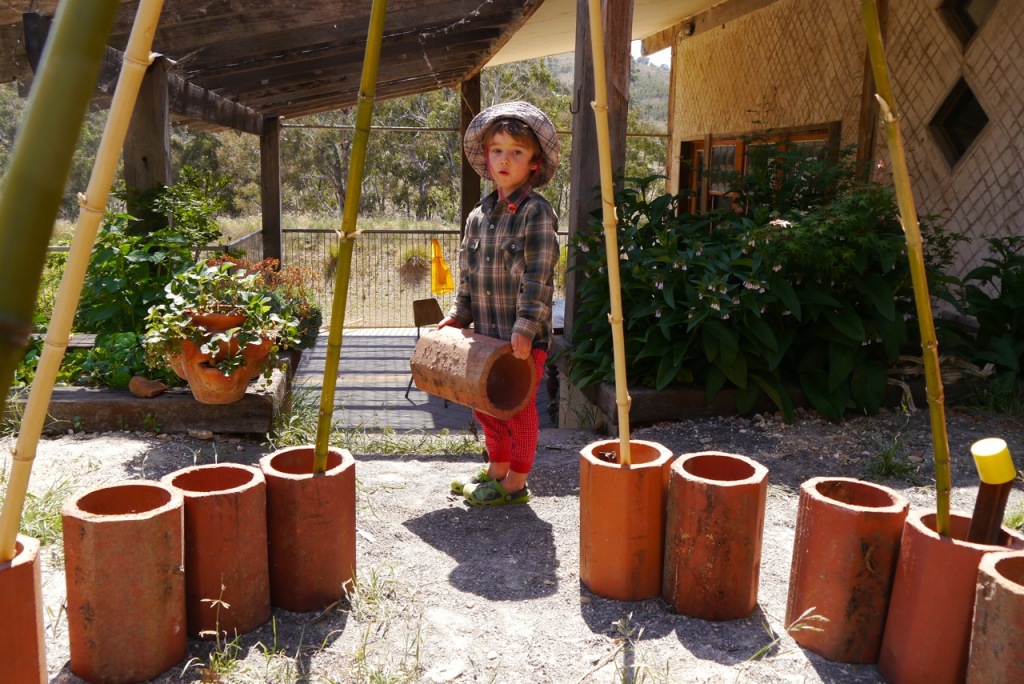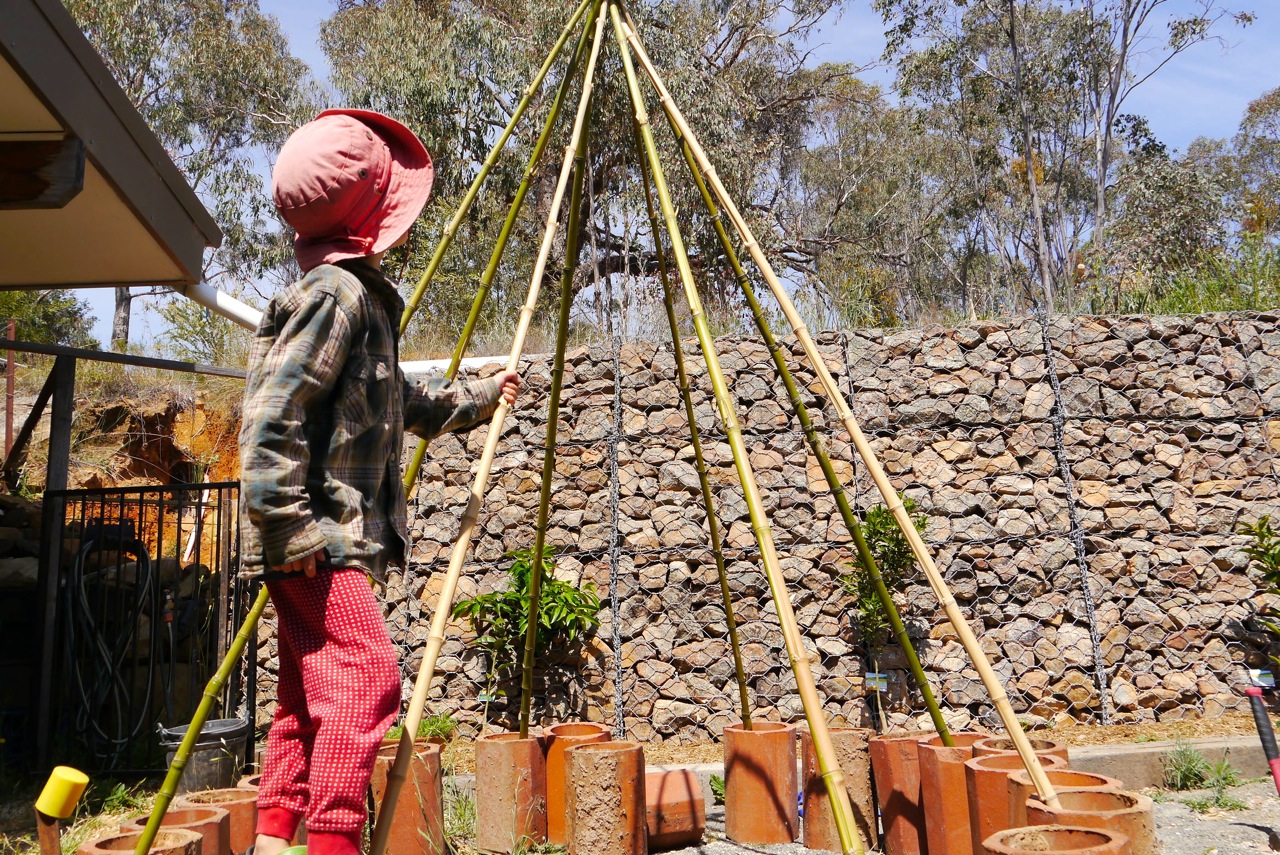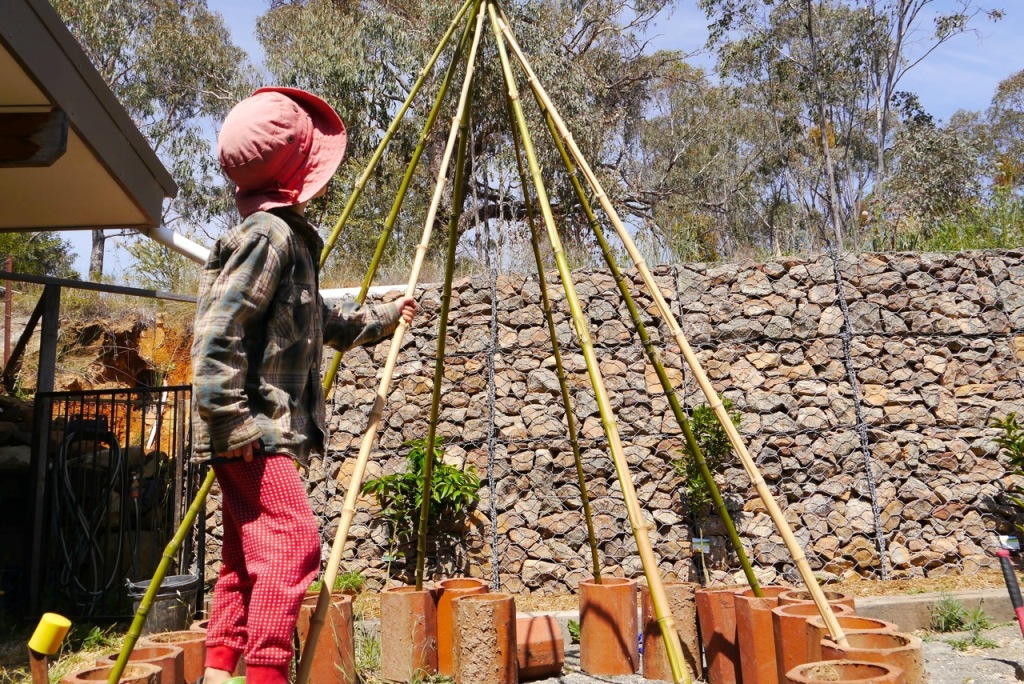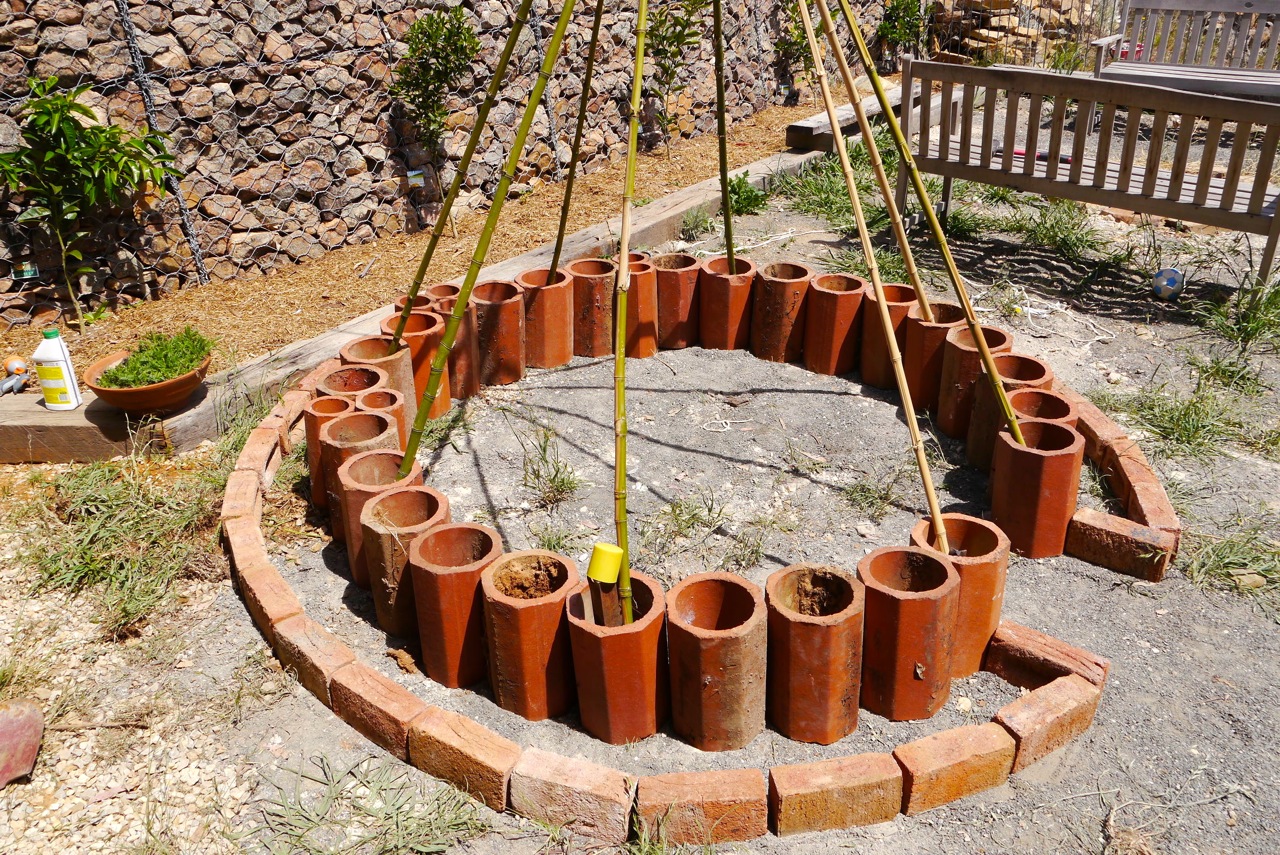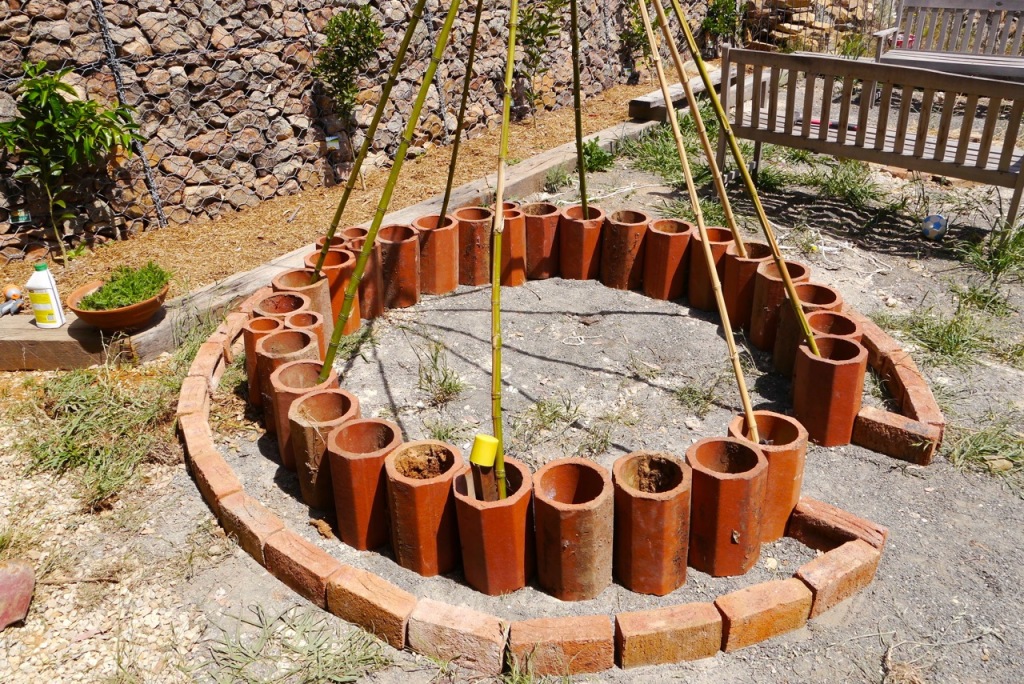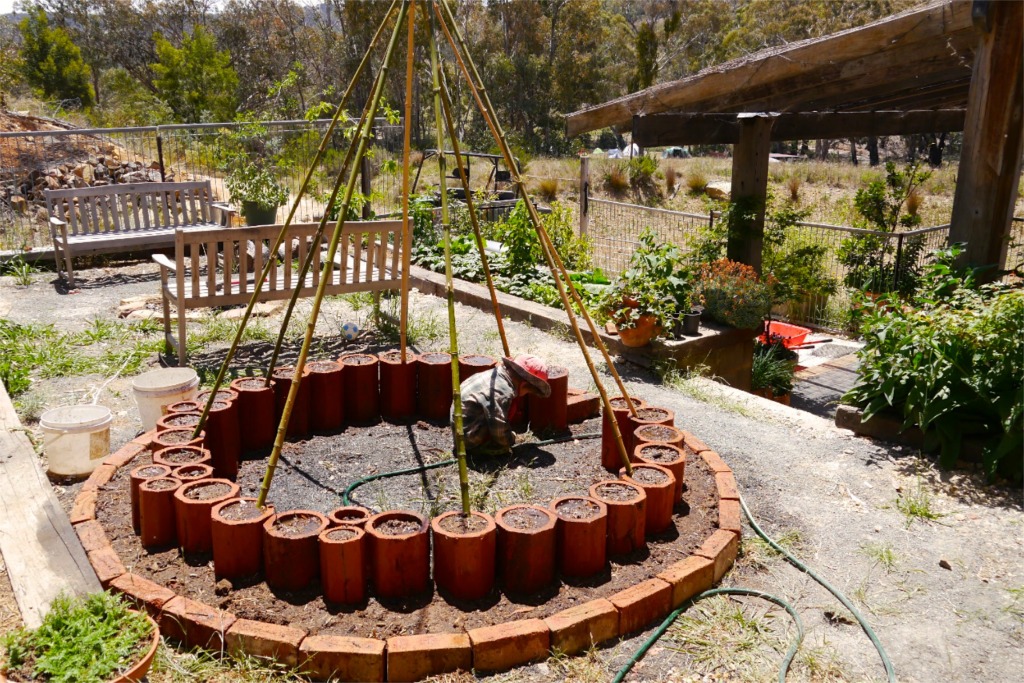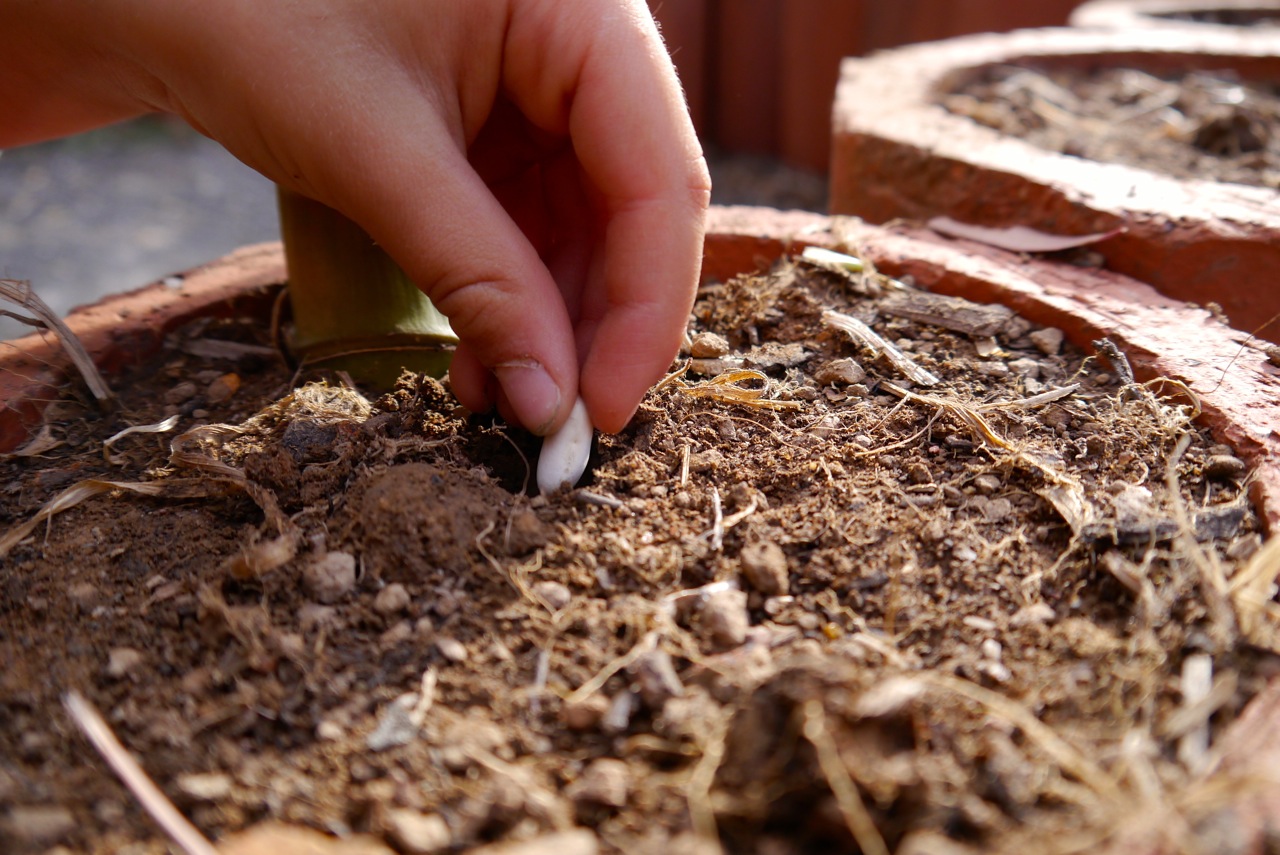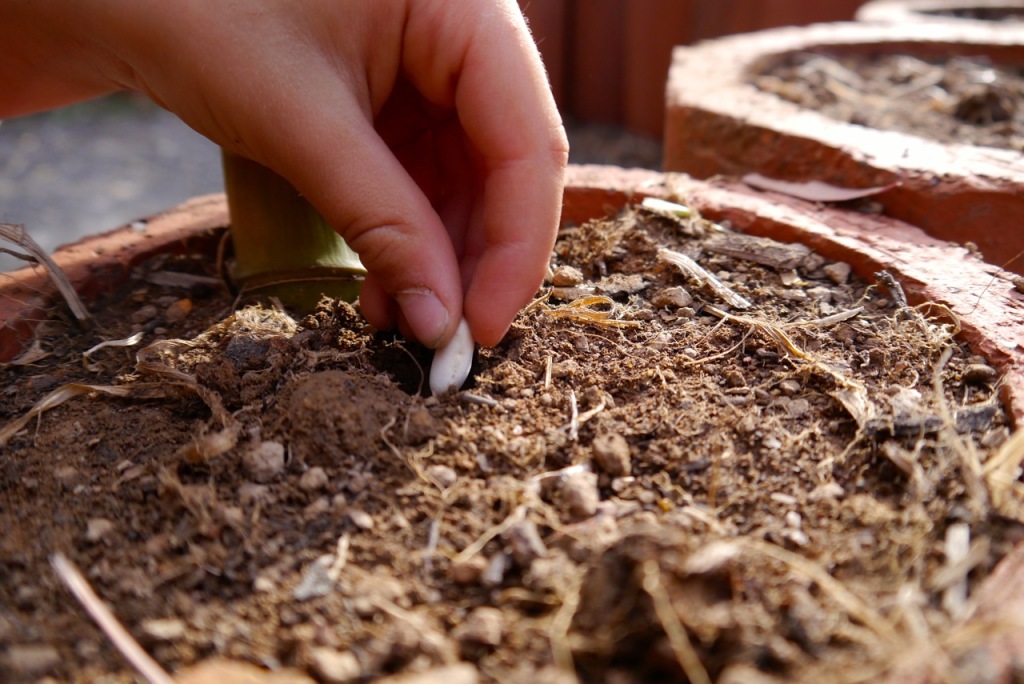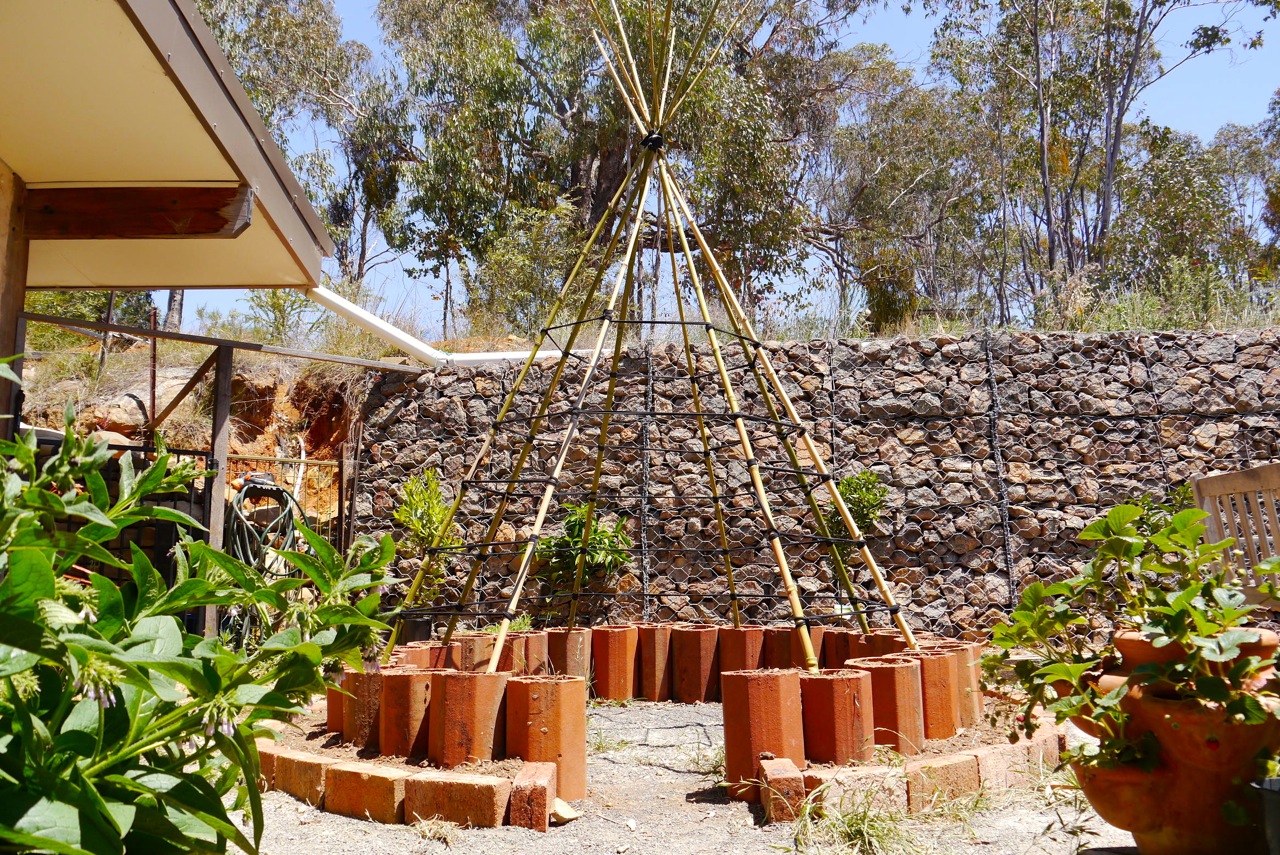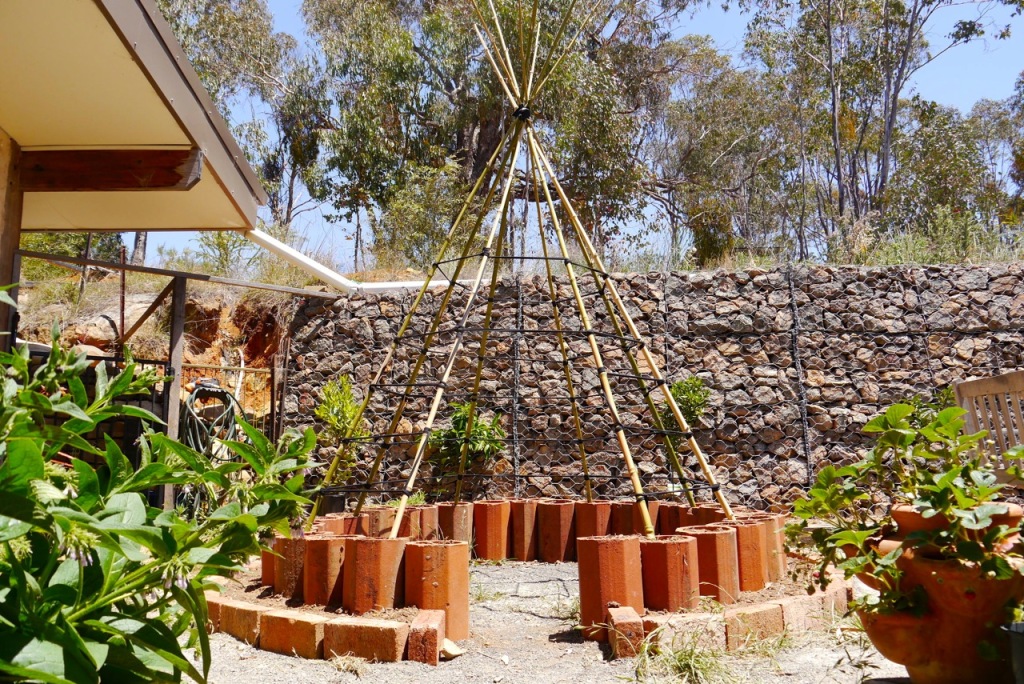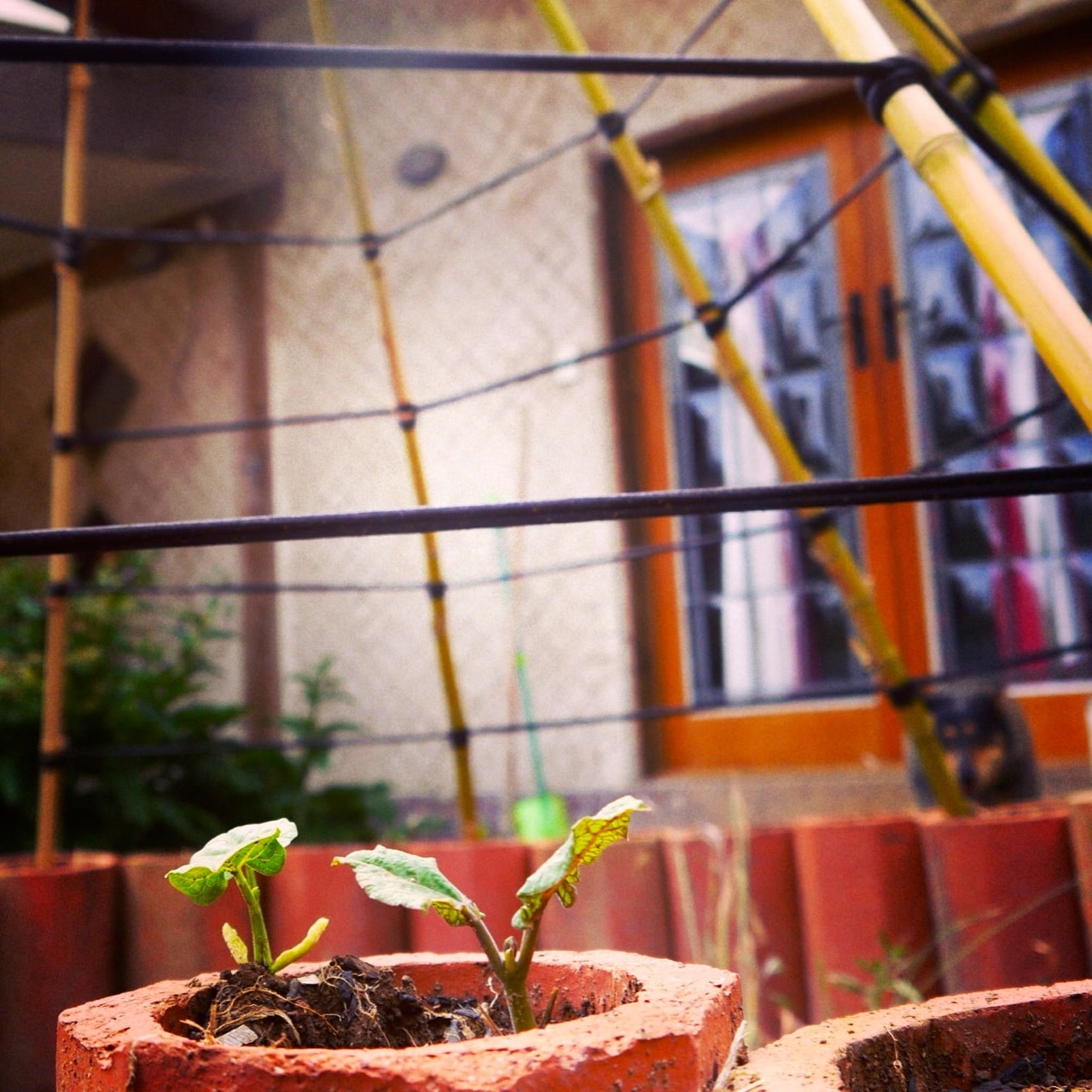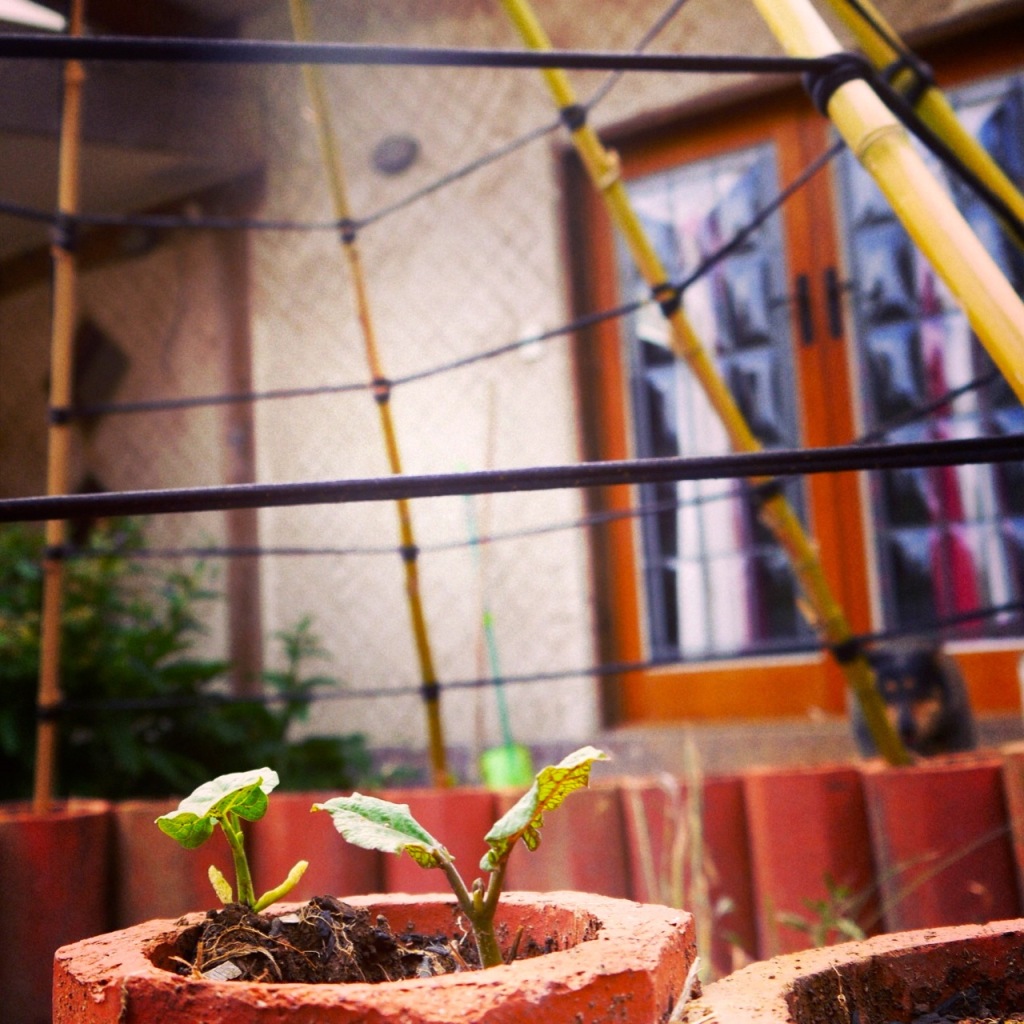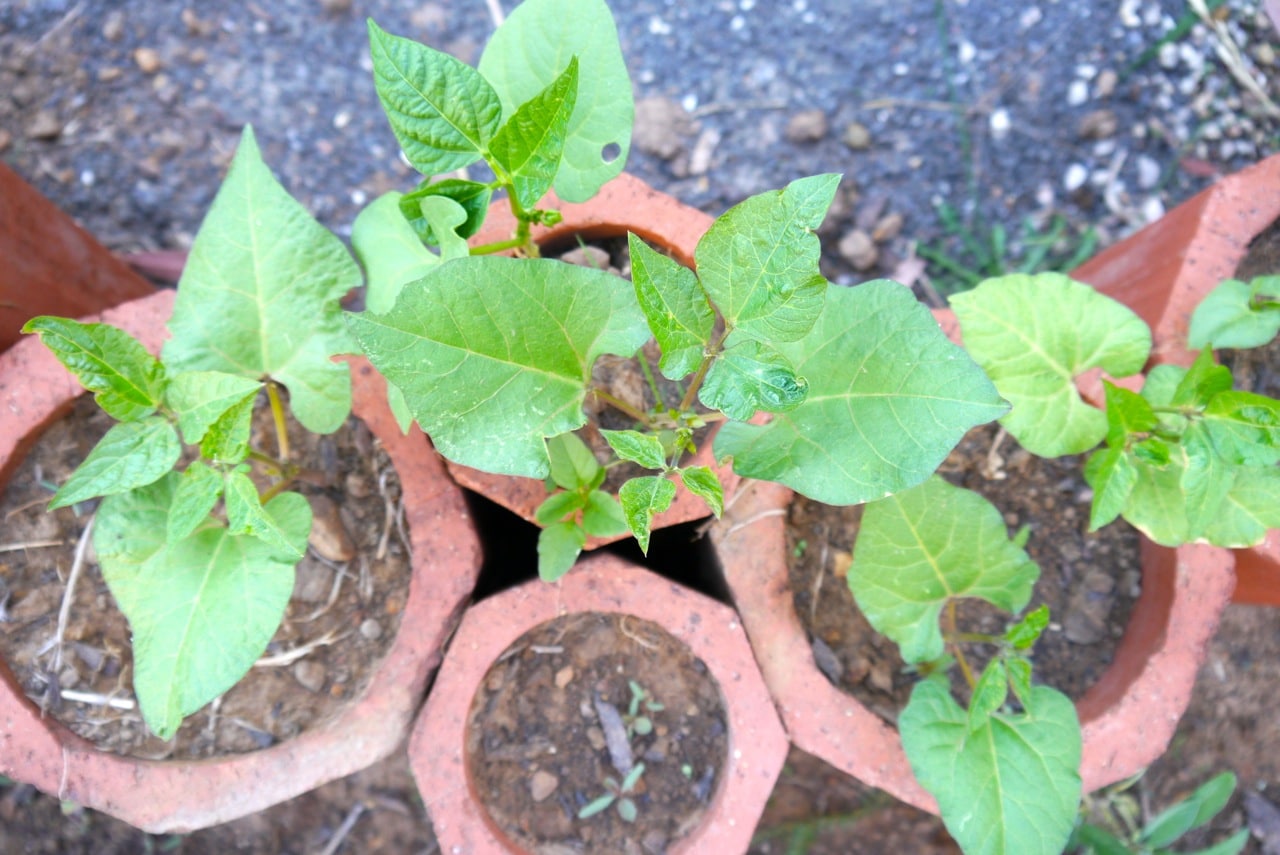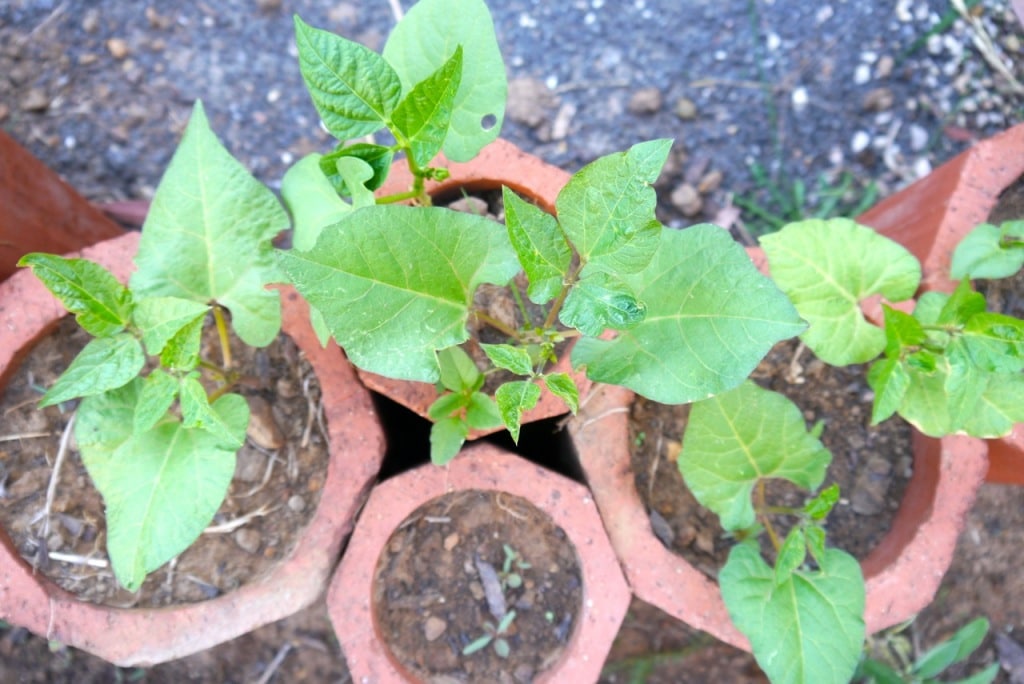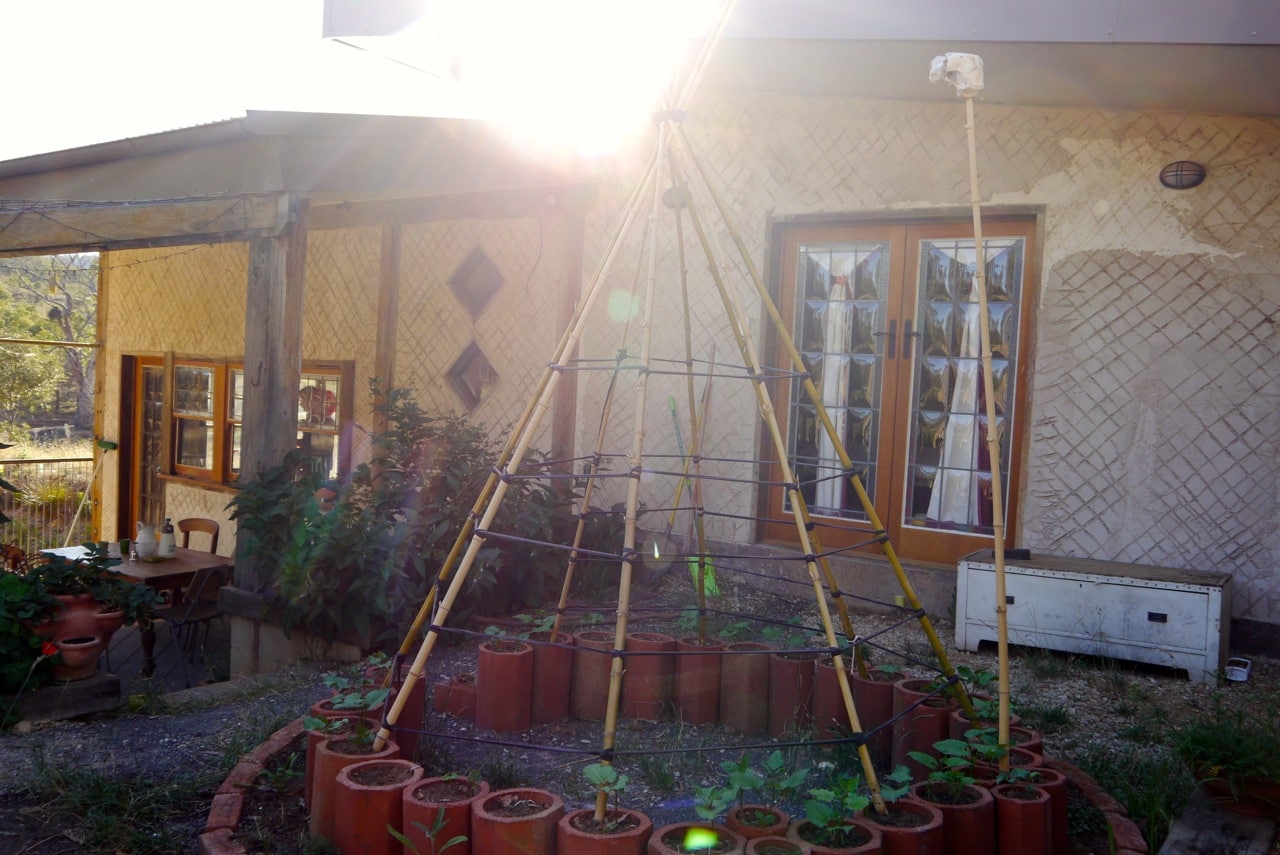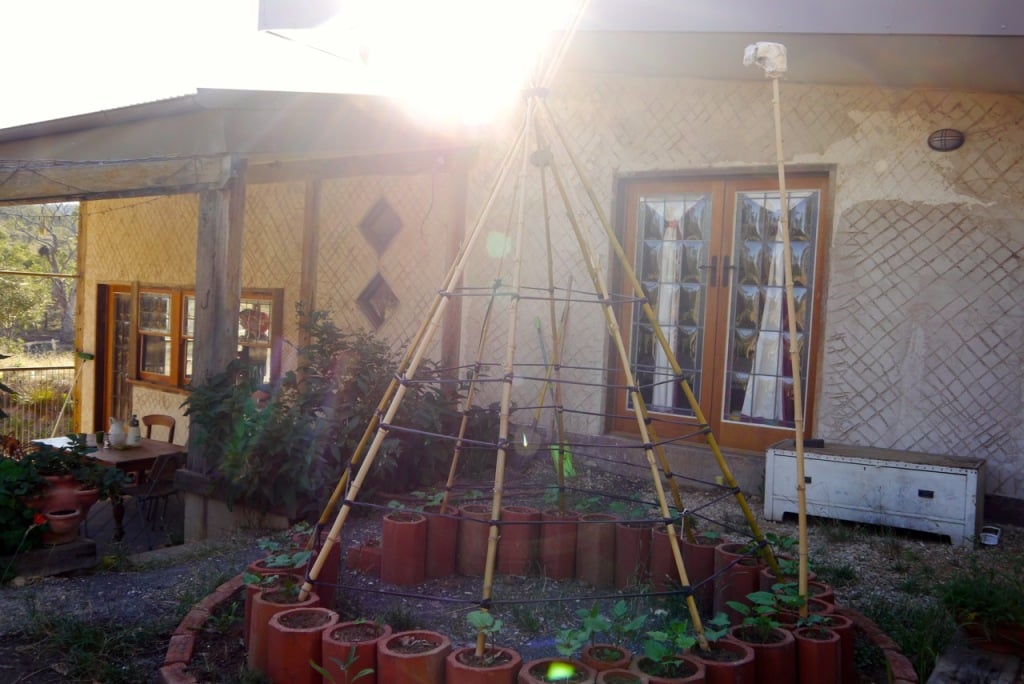 The bean tipi is now off and growing, guarded by a wombat skull on a stick.
I am not sure about the wombat skull part, but Ashar assured me it was essential, for protection.
And it's his bean tipi, all said and done.
So welcome, oh ghost wombat. May our beans grow high under your watchful gaze.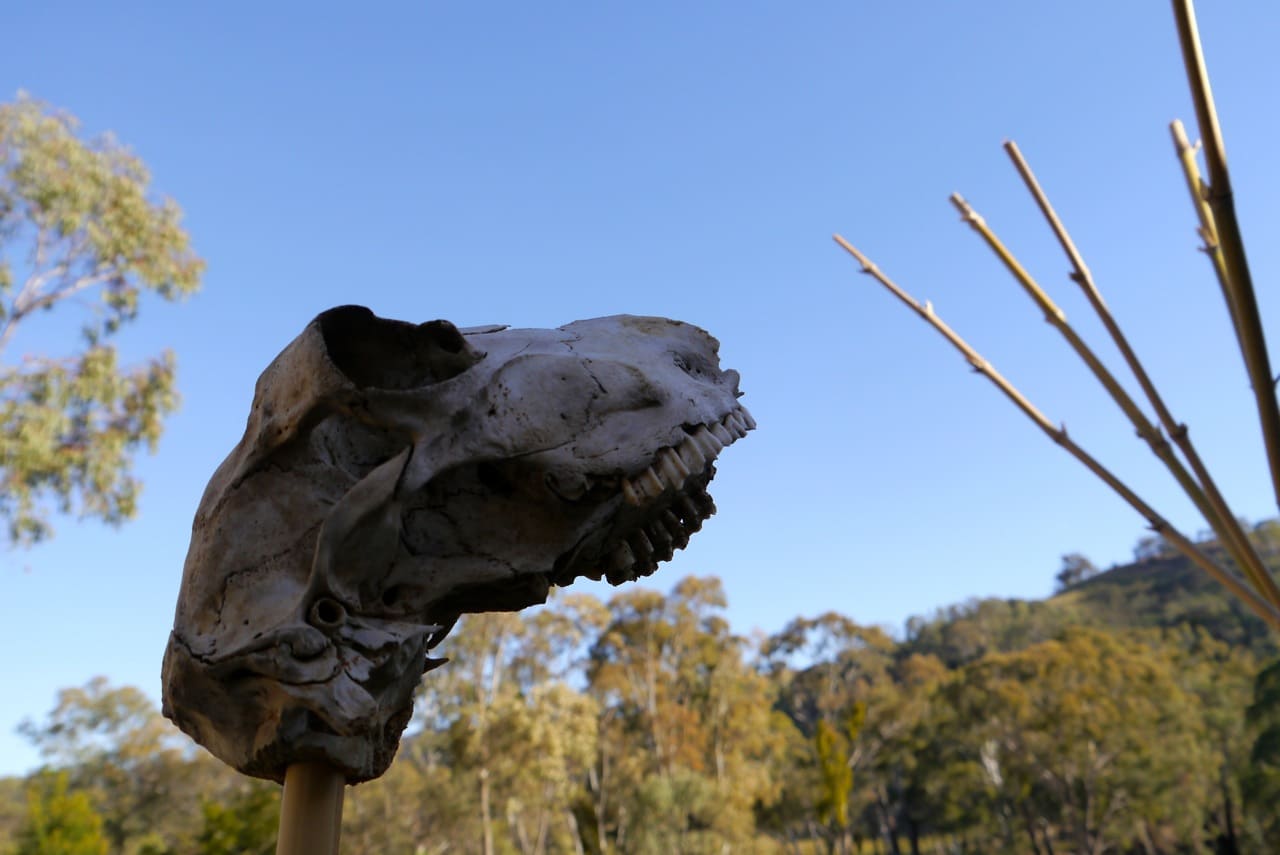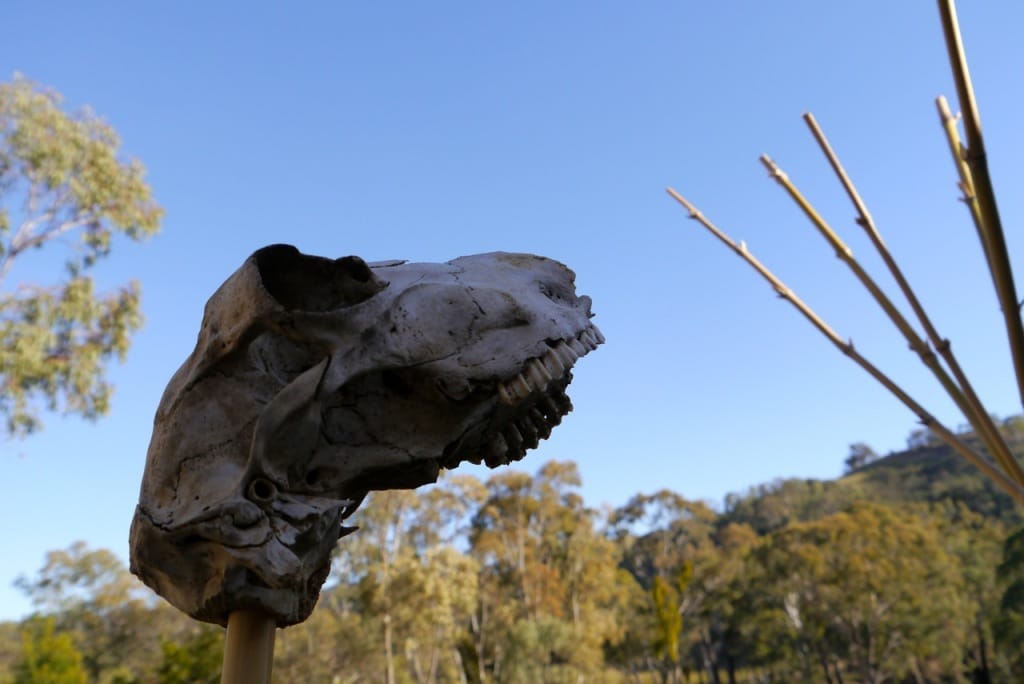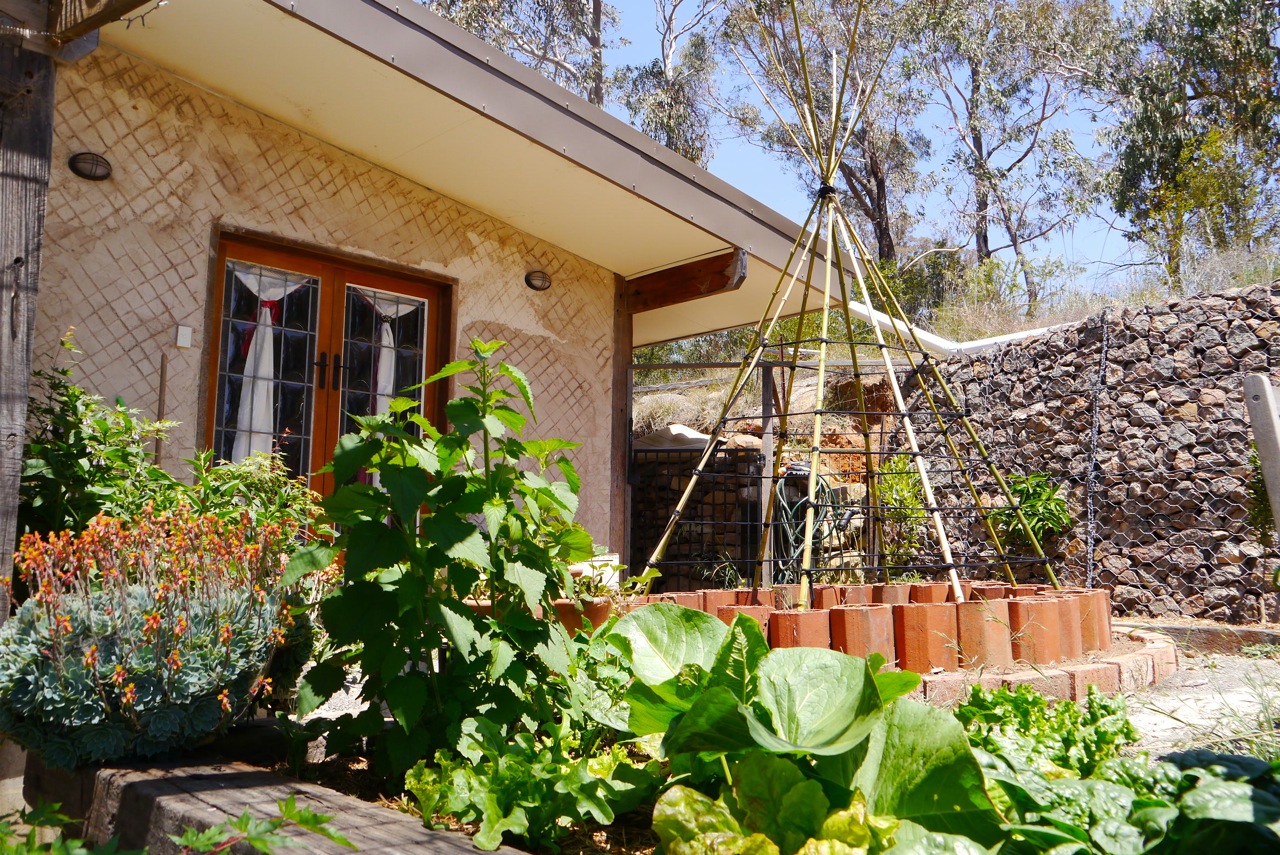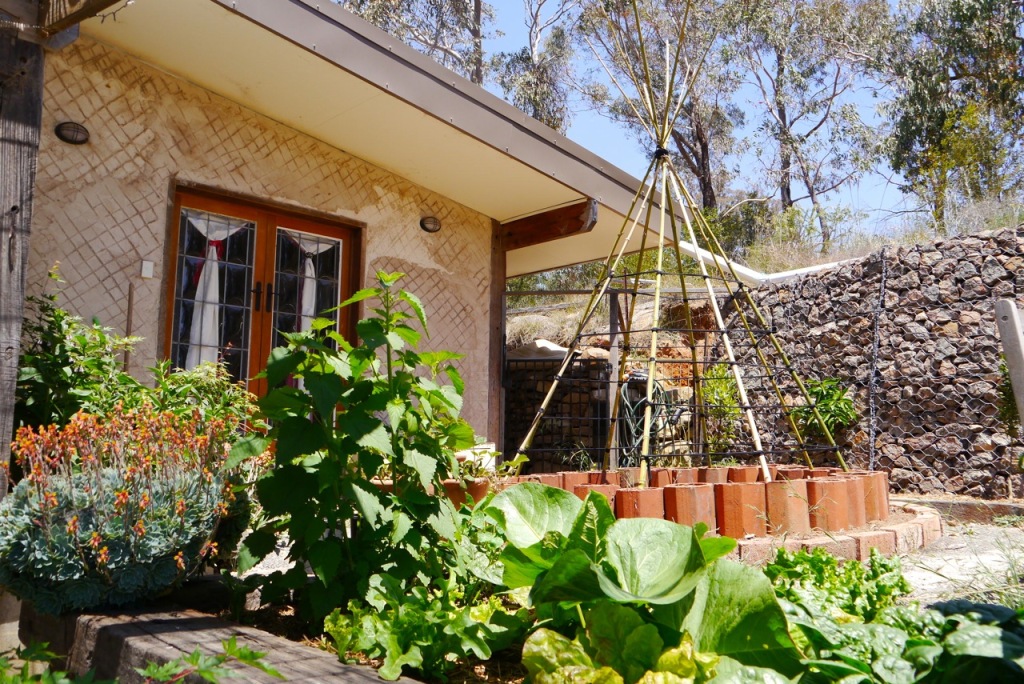 The structure is sound and the Summer is long. Hopefully we'll be in shady-tipi-land by new year's day.
Around the clay pipes containing the beans, we planted hardy herbs and lots of calendula. It's all watered regularly, with the addition of diluted worm juice. Let's see what happens.
Are you building a bean tipi this year? How is yours going?