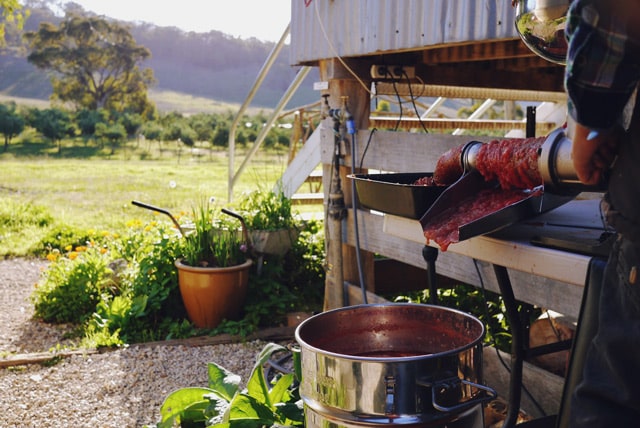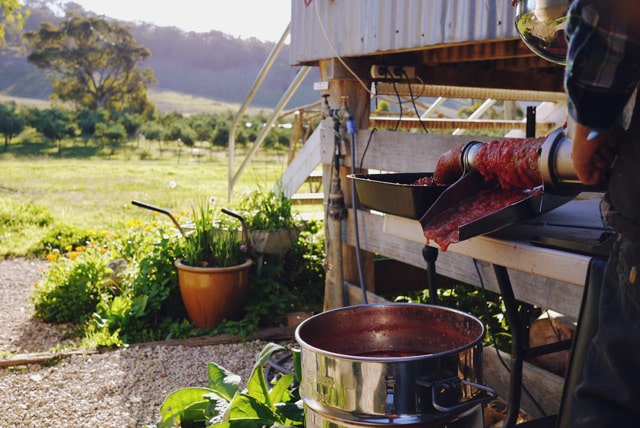 There comes a point in every Autumn when the tomatoes are finally, finally done. We've passata-ed and dried and preserved and cooked to the point where all of summer is stored, and on the shelf.
Last weekend was our final session of tomato squishery (and drying) before the garden gets packed down for its winter sleep beneath the frost…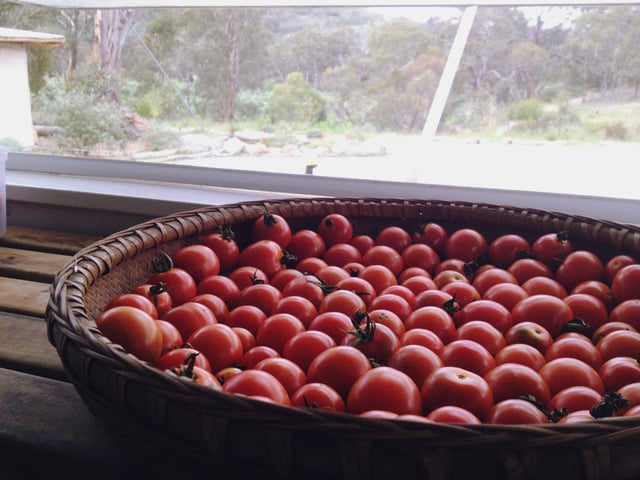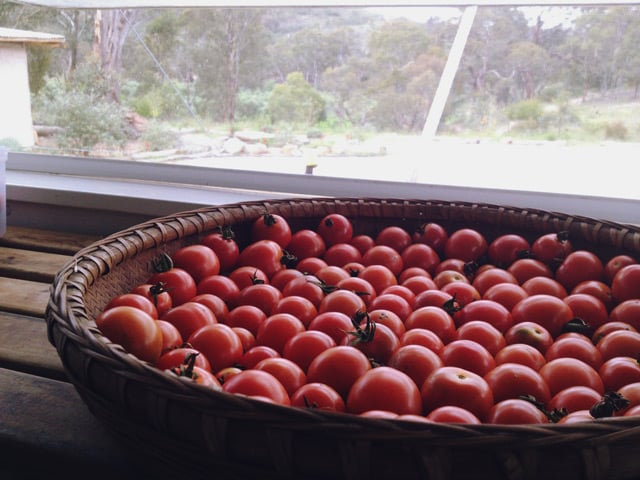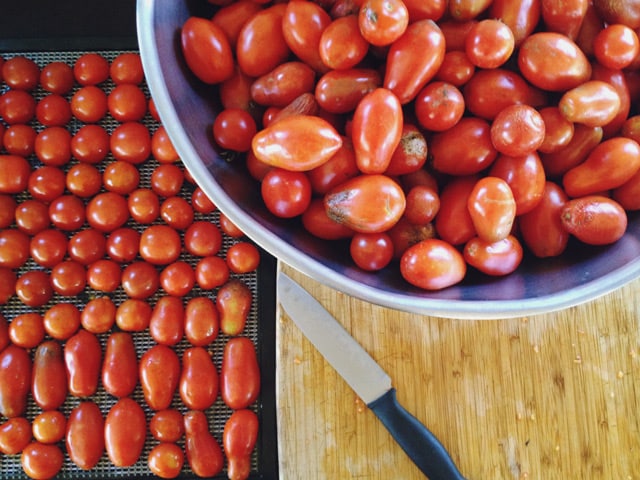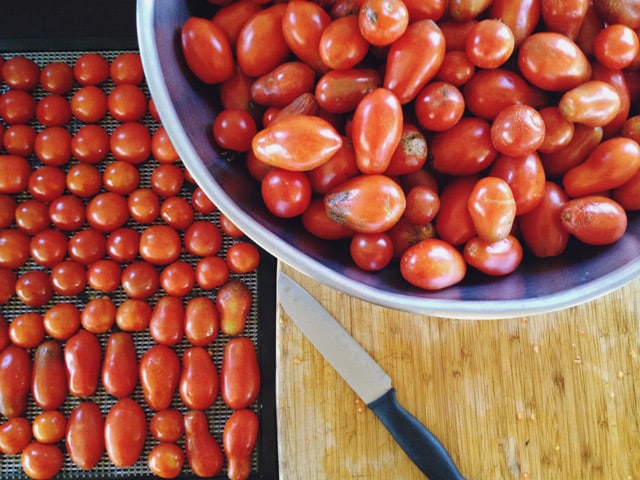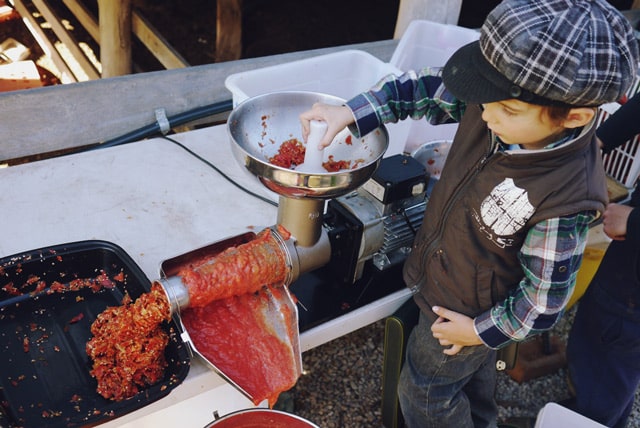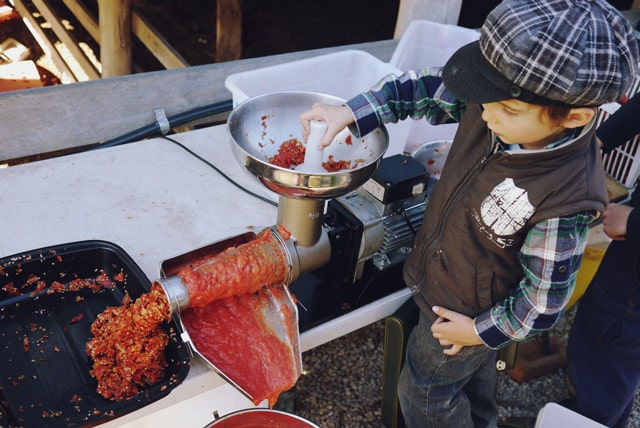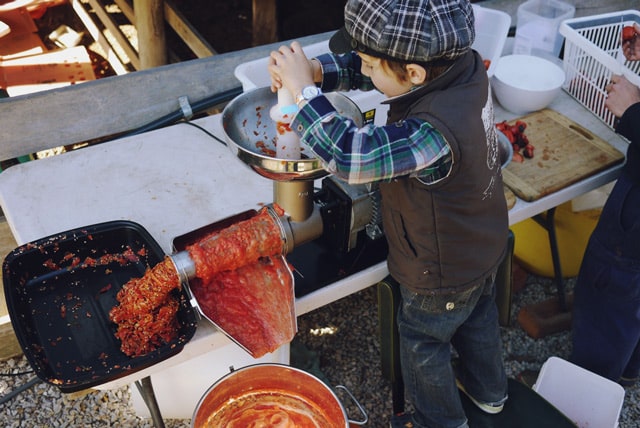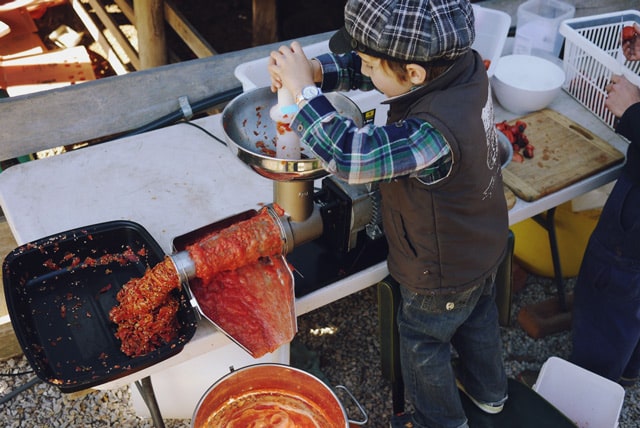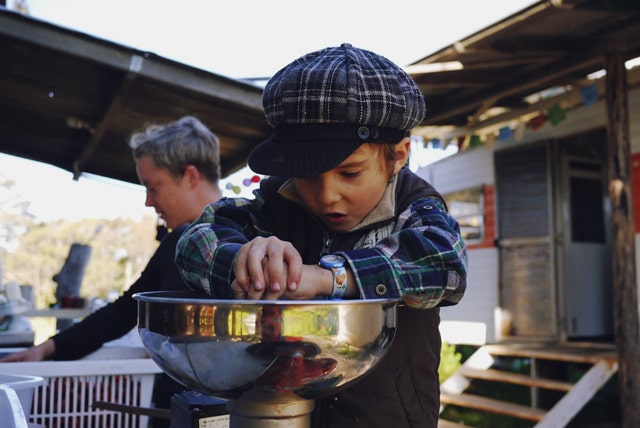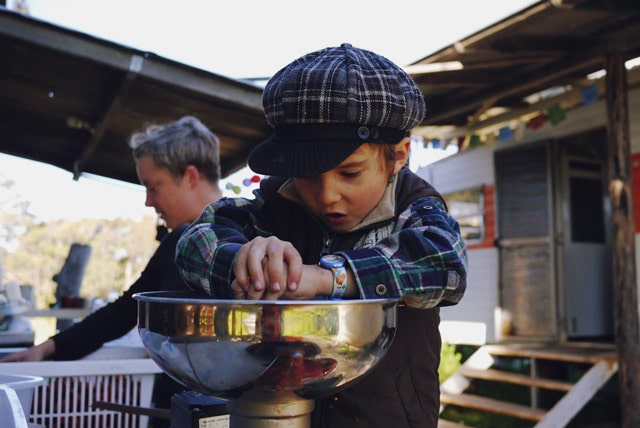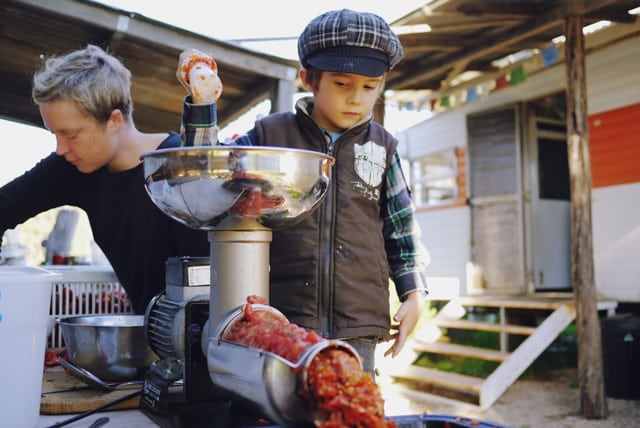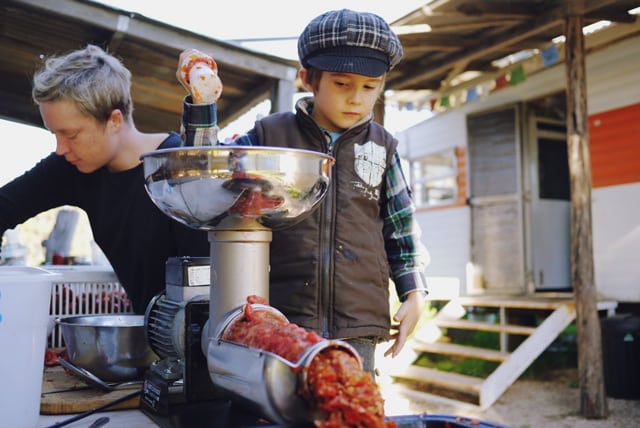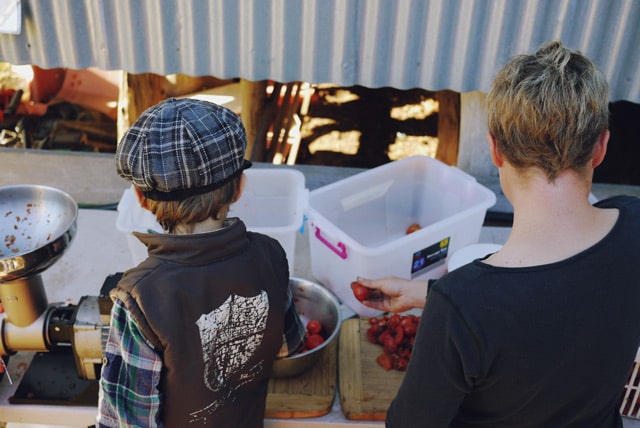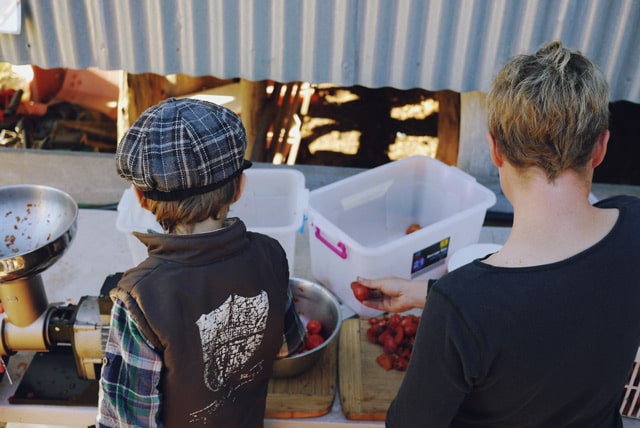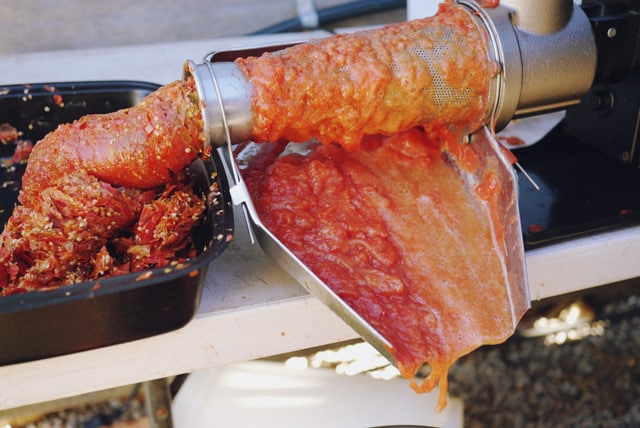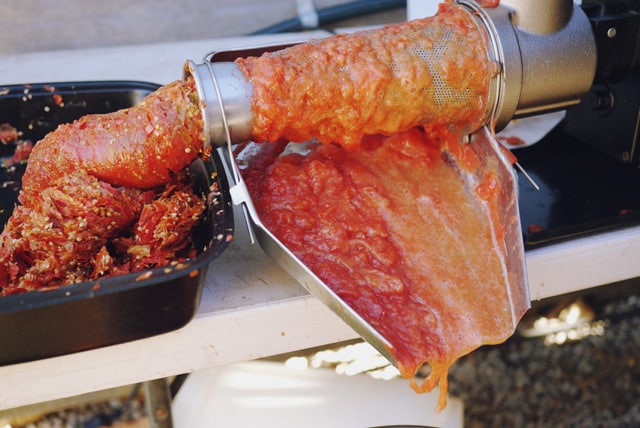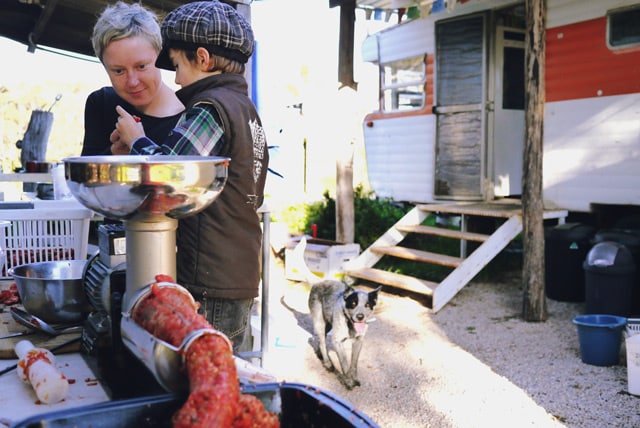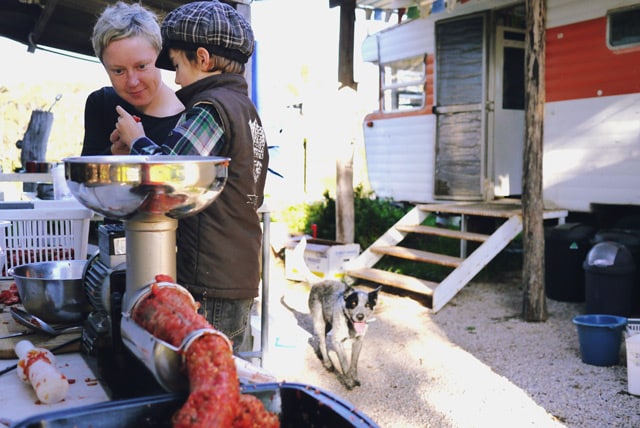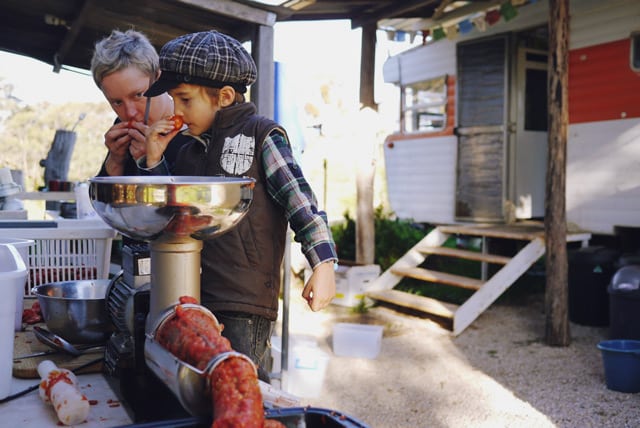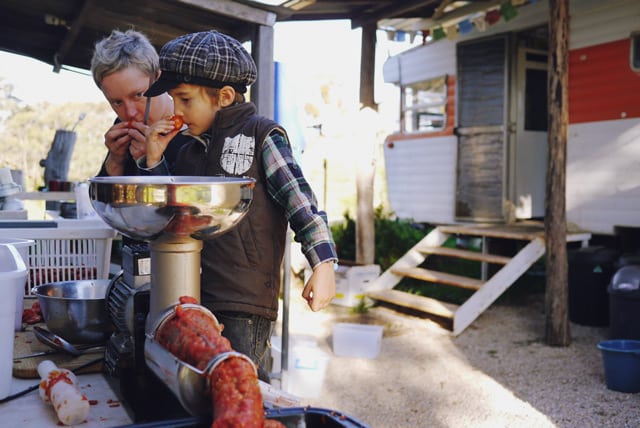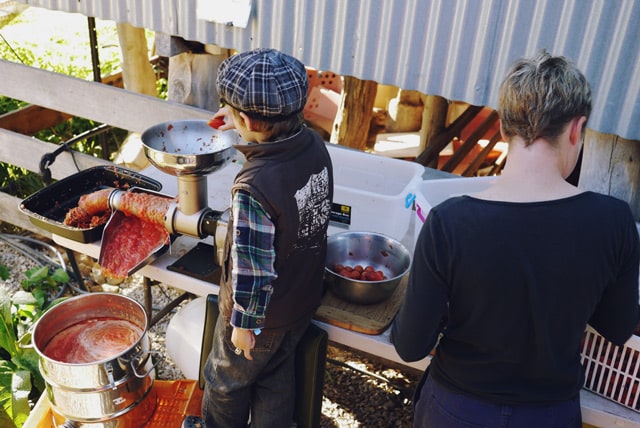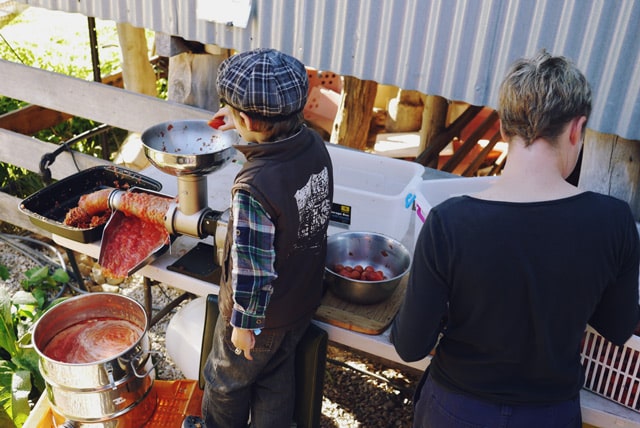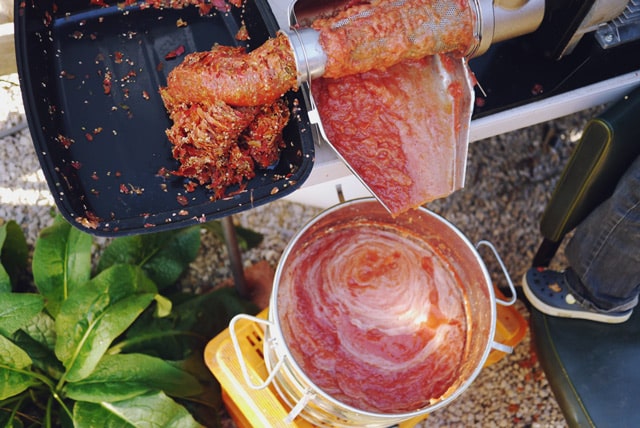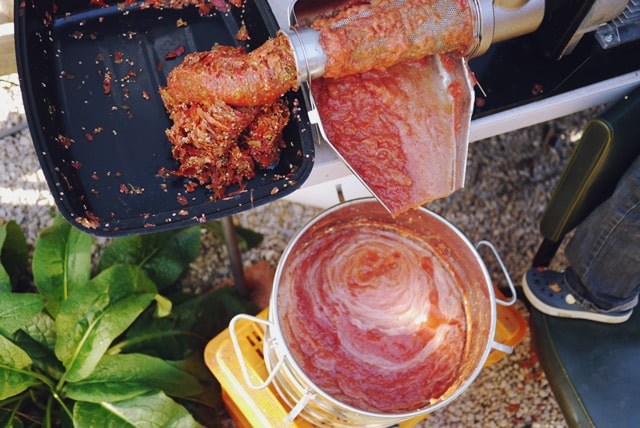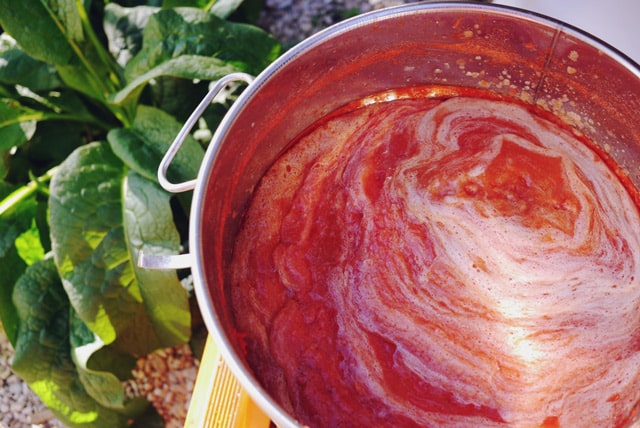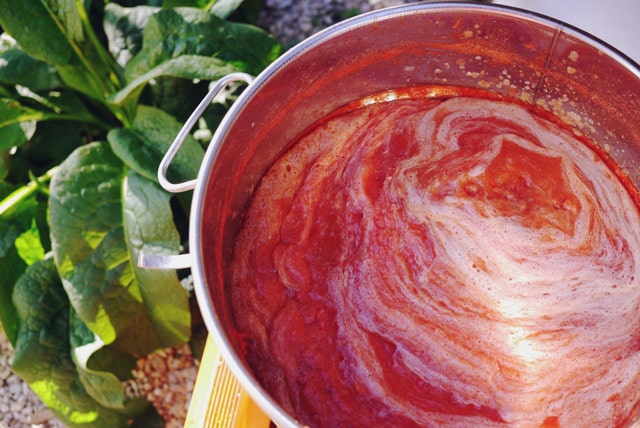 "Look, Mum" said Ashar at one point – "we've made Jupiter"…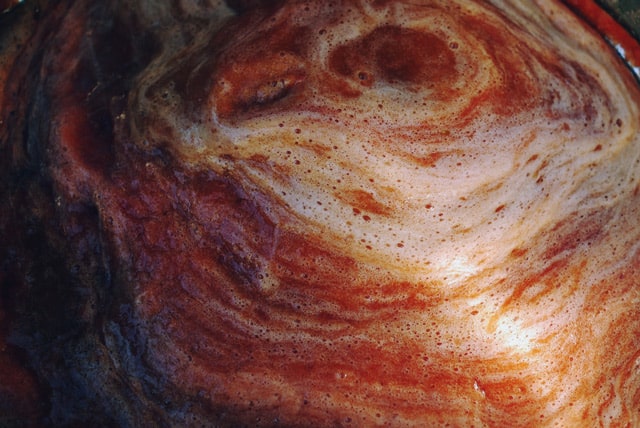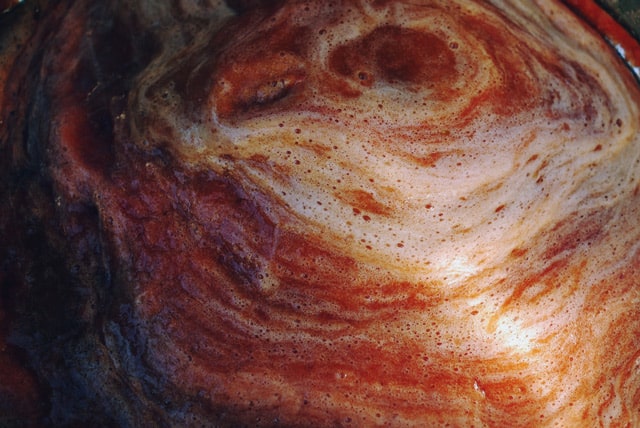 Our trusty passata machine chugged away till every last roma (and the cherries I couldn't be bothered drying any more of) tomato was crushed.
Sometimes, early in the season, i reduce this down to make a thick sauce before bottling.
At this time of year, though – you have seen enough tomatoes to last you two lifetimes. Must. Get. Them. All. Preserved.
Hence it's out of the passata bucket and into the bottle, with no stops or reducing in-bewteen.
This works fine, especially with sauce tomatoes like romas – you can always reduce your sauce at the other end of the process (ie when cooking) if you wish.
So – a handful of salt per bucket of passata, then it's into the clean jars (with a leaf of basil in each) – and into the vacola units, which hold 10 750ml jars each.
Hold at boiling point for an hour, and you have yourself 10 jars of stored summer.
Reapeat. Repeat. Repeat.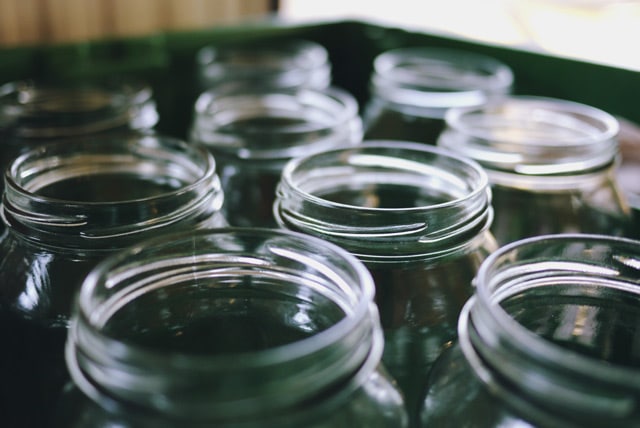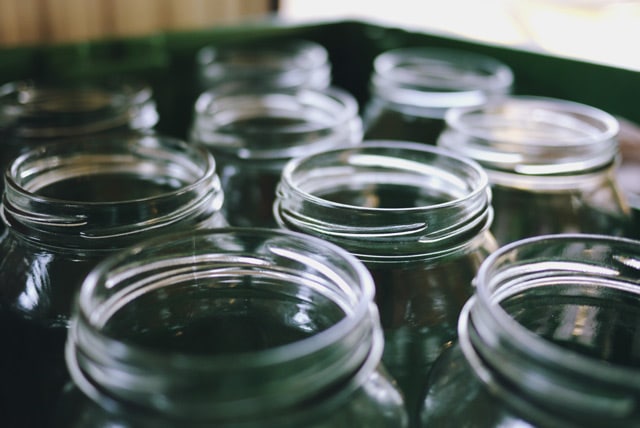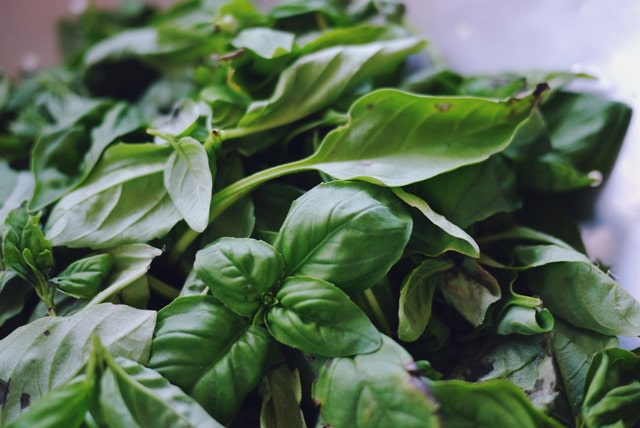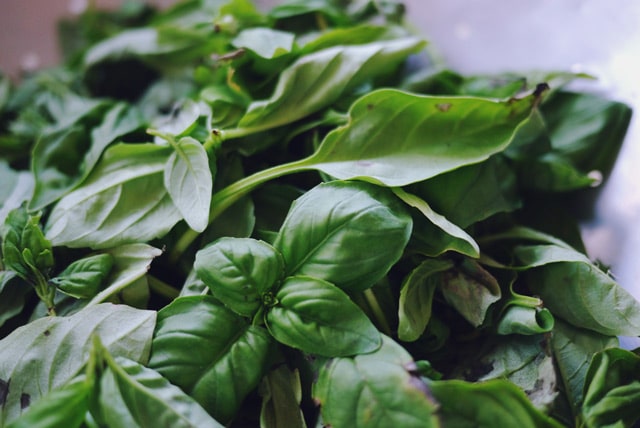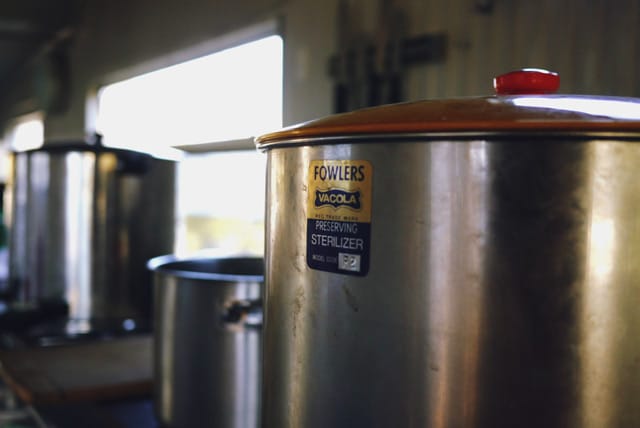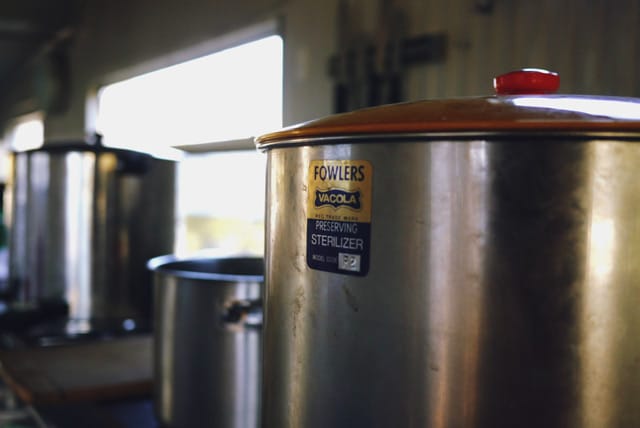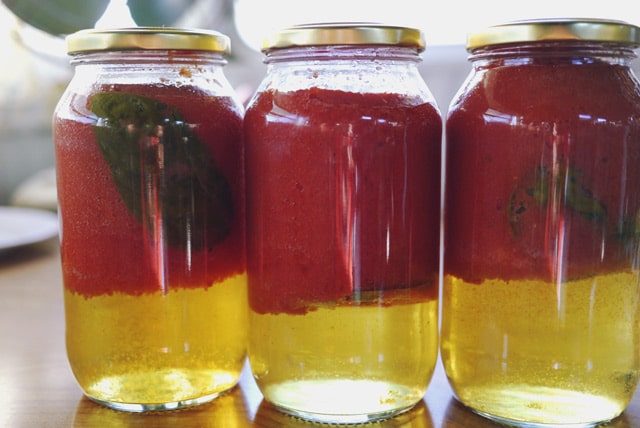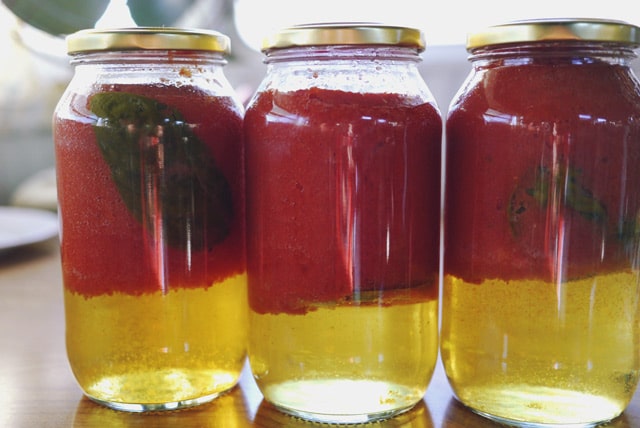 If you don't reduce the sauce first you may get an end product that separates after standing, like above.
You know what? That's fine with me. In the name of time and energy and winter coming on fast, I hereby embrace all separated jars of non-reduced passata.
They taste amazing, and a quick shake re-constitutes them anyways.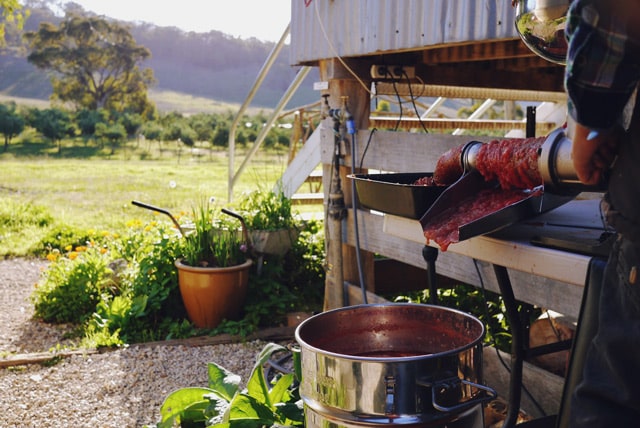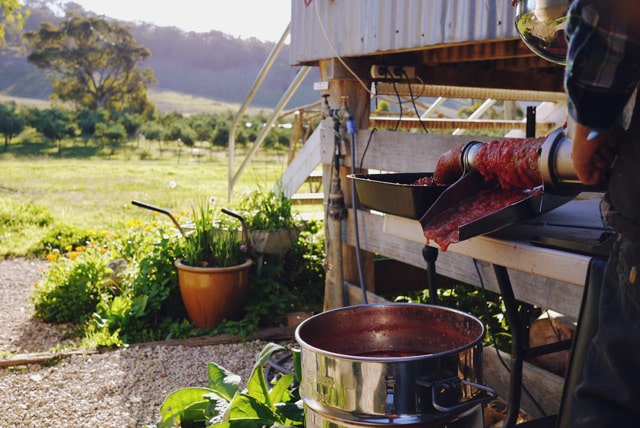 And now that the very first frost has arrived, I am equal parts elated, exhausted and nostalgic for the immensity that is summer's bounty.
Big thanks to Michael Hewins and Heather and Felipe who planted these rows of tomato babies way back in Spring, to everyone who helped tend them, and to Anji (and Ashar) for helping me make it through the final Passata session.