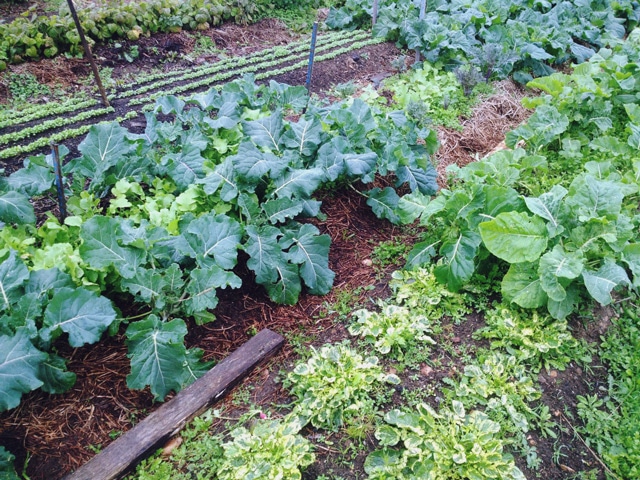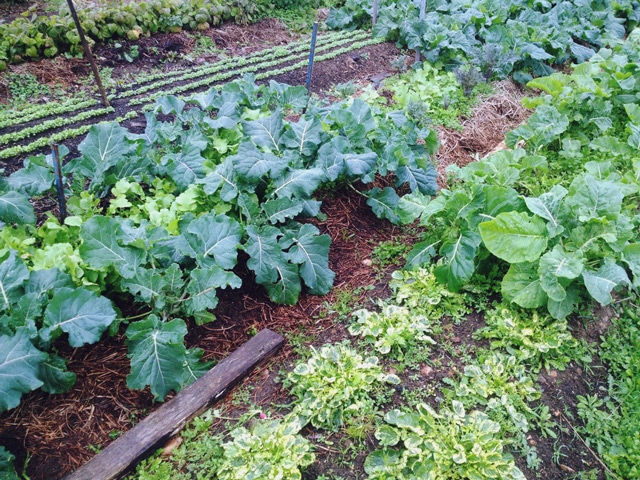 Suddenly, here, the nights are colder and the air crisper. As we ease on into another winter we're getting ready to plant greens.
It's good fortune really that the abundance of greens that we can grow in the colder months are full of nutrition! 
We're a lucky bunch in Australia. Minus a small pocket or two, across the country we can grow an abundance of food outdoors year round. (Technically those few small snowy pockets could too – just ask Eliot Coleman who grows throughout his white winters in Maine, USA.)
We have a feeling you may have heard of a little trendy vegetable called kale?
As we bunker down into thick socks and knits-type weather it is very handy indeed that this and other winter greens provide us with a steady dose of the vitamins and minerals that are so readily available from raw vegies and salads.
Winter greens are generally those varieties that as the name suggests, keep green over winter. They are the dark leafy greens that are the heroes of nutrition.
This includes brassicas like cabbages, broccoli and kale, Asian greens like tat soi, bok choy and pak choy, along with a host of other favourites including spinach, Swiss chard, mustard greens, lettuces, endive, collards, beet greens and rocket. The list goes on.
Depending where you are in the country your planting list will vary.
But for those in the temperate areas of Oz, now's the time to get your greens in the ground!
March and April were generally the best time of year to get many varieties started in seedtrays
So if you haven't done this already, buying some quality organic seedlings will be your best bet for a bumper crop.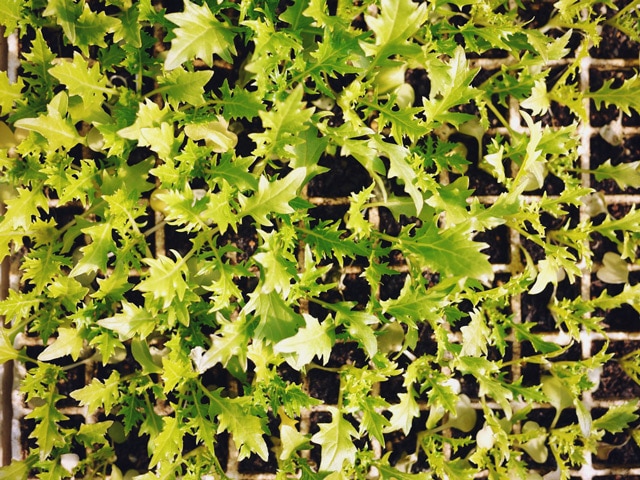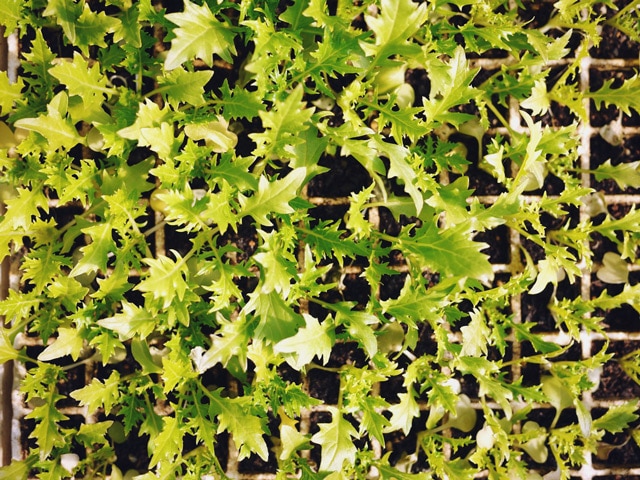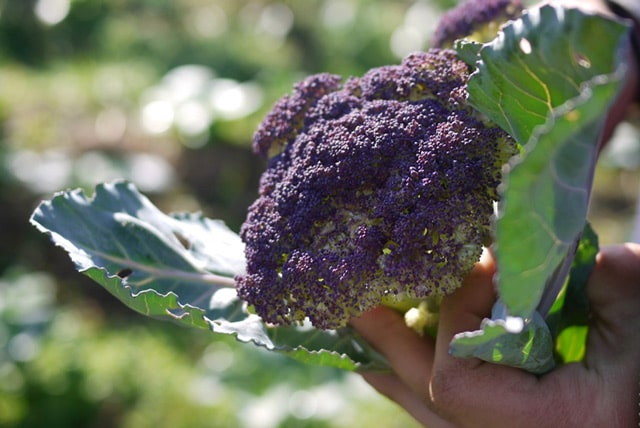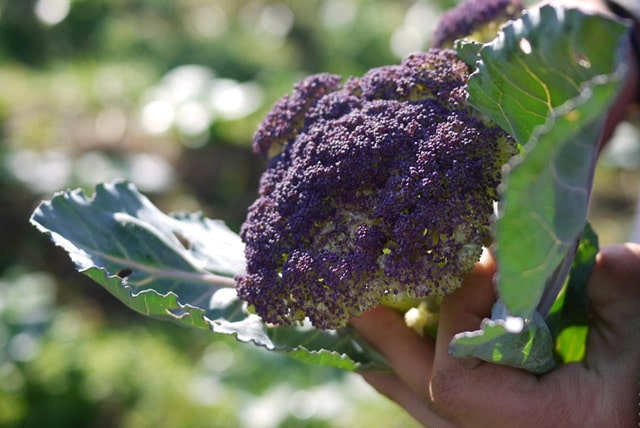 Transplant seedlings into garden beds now for:
Brocolli
Brussel sprouts
Cabbage
Cauliflower
Collards
Endive
Kale
Leeks
Lettuce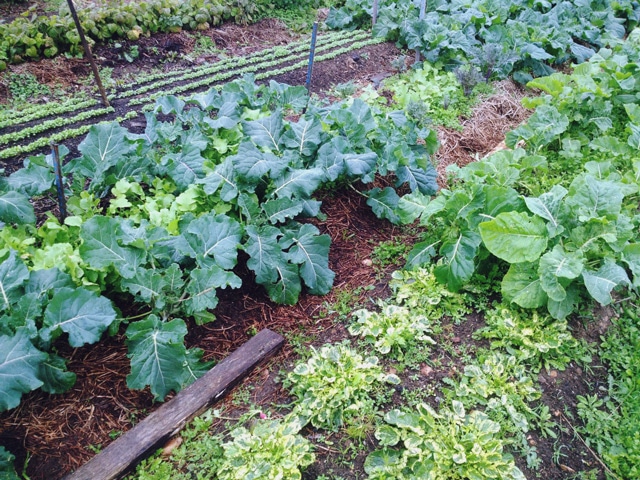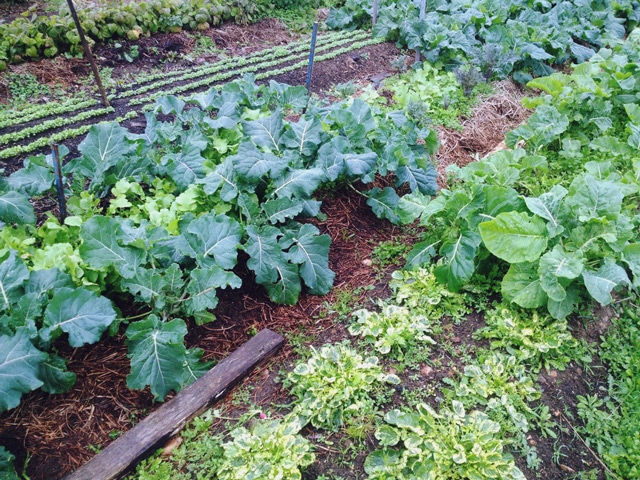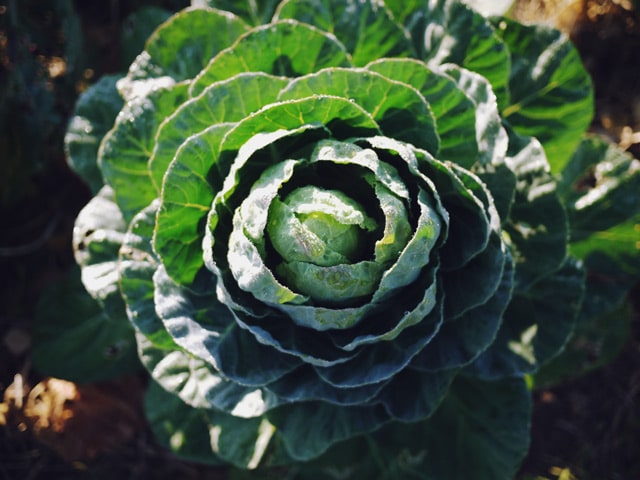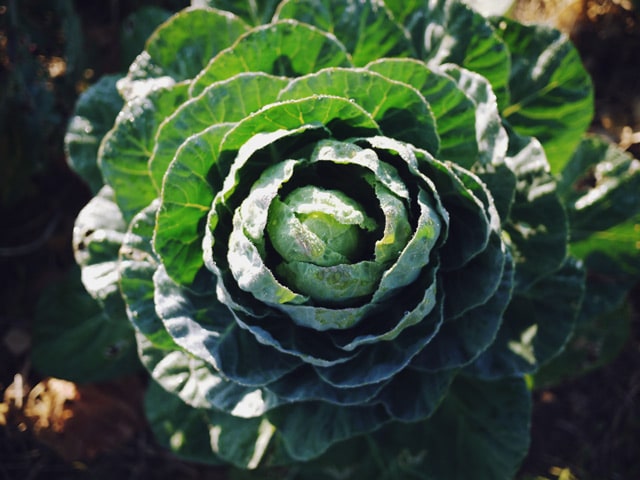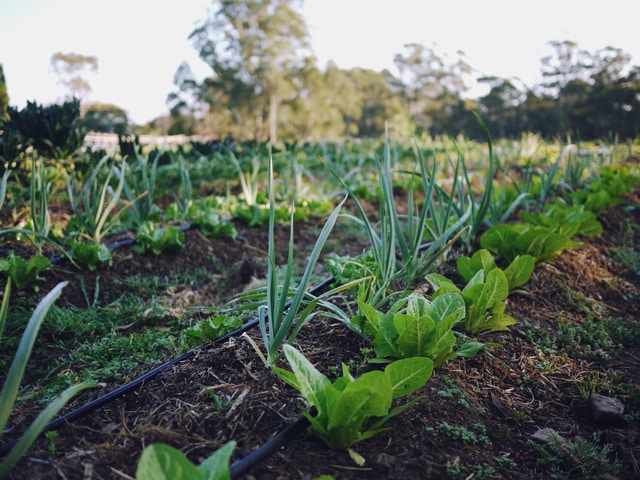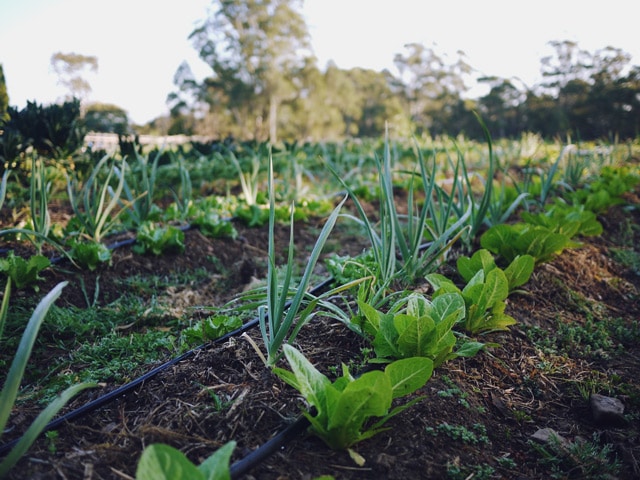 Sow these seeds direct into the garden:
Arugula (rocket)
Beetroot
Bok choy
Corn salad
Florence fennel
Kohlrabi
Lettuce
Mizuna
Mustard Greens
Pak Choy
Spinach
Swiss chard (silverbeet)
Tat soi
There are a range of other tasty greens, such as parsley and chives that will thrive through these colder months – as well as a lot of wonderful wild varieties. Stinging nettle and chickweed are two that love a drop in temperature.
And of course, don't forget about the many root veg, alliums, peas and broad beans that will happily fill your garden during winter.
A few resources:
Might we also recommend our Serious Backyard Veggies course stream which is providing many folks with the knowledge, skills and confidence to get growing!