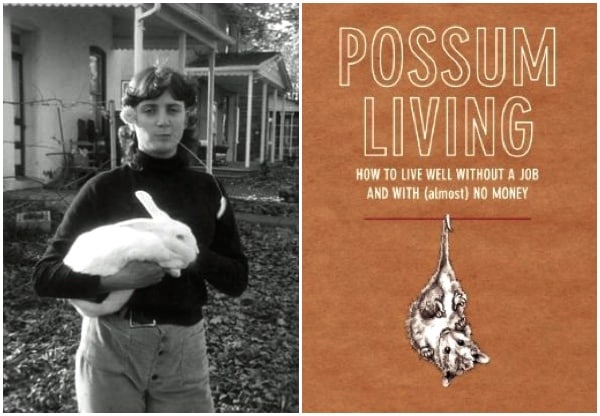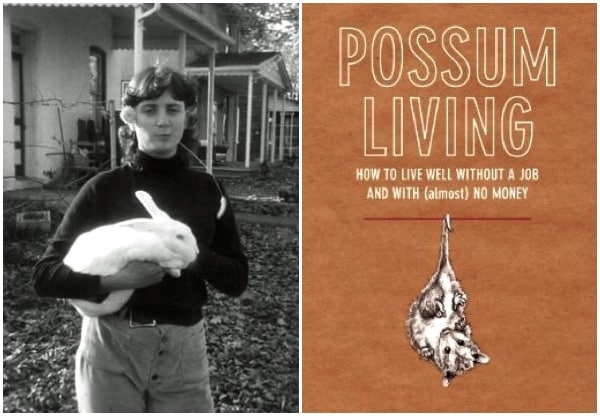 Nearly all us have work days where we dream of packing it all in and somehow turning life into one long holiday. And then there are those who actually do it.
Possum Living: How to Live Well Without a Job and With (Almost) No Money is a book written in 1978 by Dolly Freed, an 18-year-old living almost entirely self-sufficiently with her father, Frank, on their half-acre plot near Philadelphia.
Though there have been many books on living frugally since then, this is one of the originals. And it's super excellent.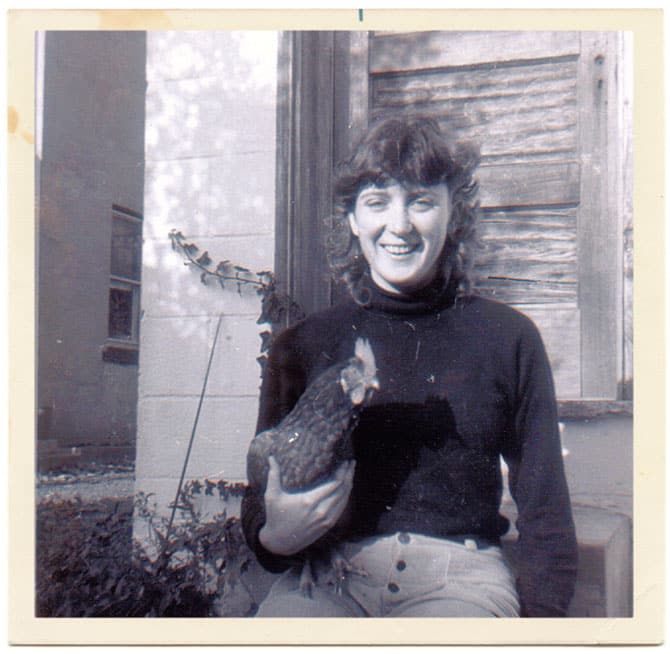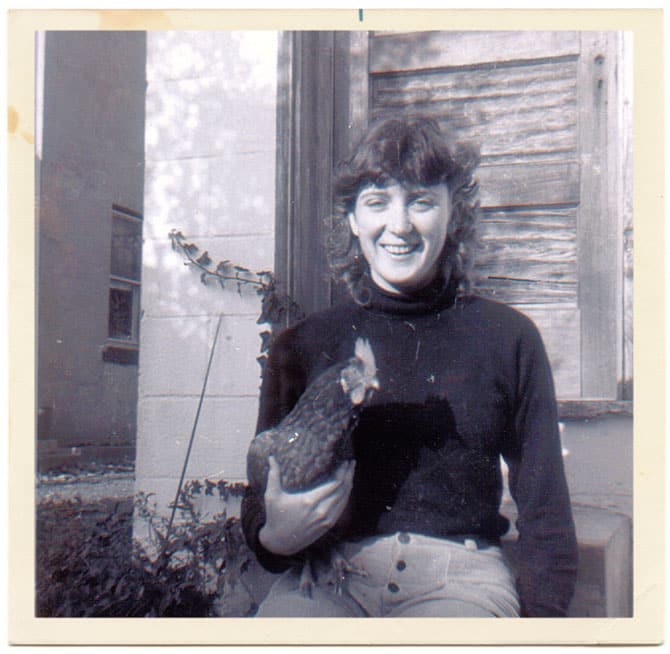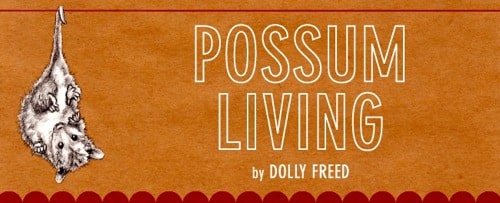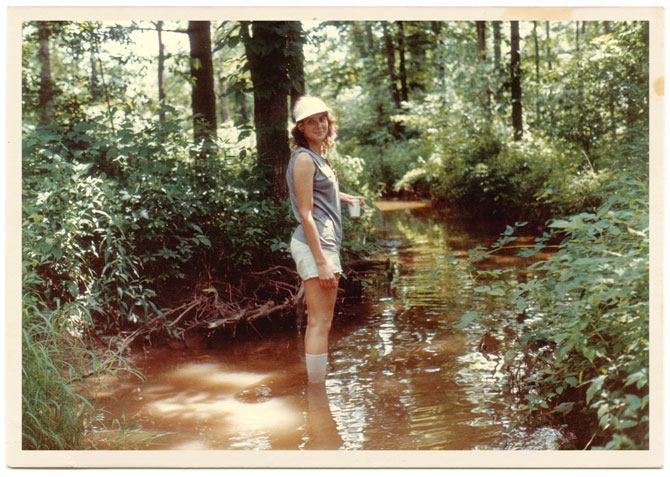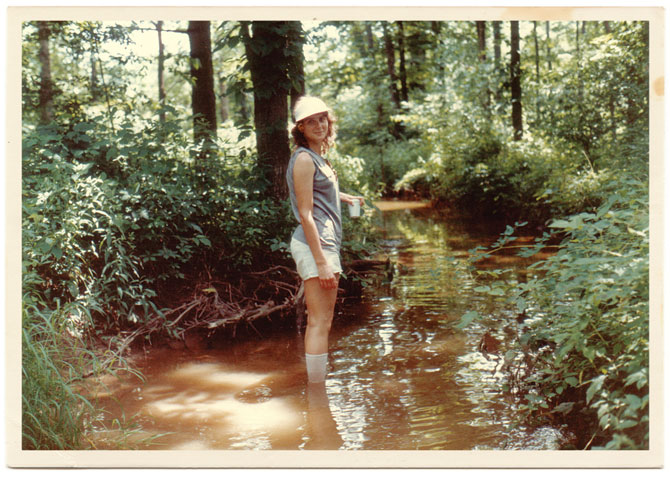 The book went on to become an instant classic and was re-released recently in 2010 – and is broken down into a cleverly written, simple-to-read format that is a 'how-to' of sorts on paring your life back to the simple stuff.
So what exactly is 'possum living'?
"Possums are pretty stupid animals but they manage to live almost anywhere and everywhere without working," Dolly said. "So if possums can do that, people can do it."
Dolly and Frank grew their own vegetables, foraged fruit from a nearby abandoned orchard, caught fish and turtles in the lake, raised rabbits in their basement, and did odd jobs to make small amounts of money – around $1500 per year – to buy the remainder of their supplies, including bulk bags of wheat.
It was a lifestyle that began of necessity when Dolly's parents split and her father lost his job, but in the end became something they pursued for five years because it was what they wanted.
"A lot of people think we work very hard, and a lot of people think that we spend all of our time bumming around," Dolly says in a documentary made of their lifestyle at the time by Nancy Schreiber,, which is fabulous in all its VHS-dubbed glory:
"In reality we do a little bit of mild work every day. We do more in the spring than we do in the rest of the year, but it averages out to no more than five hours a day each. And it's work we enjoy doing."
"The thing with work is, how do you say what's work and what's leisure? Is it work for us to go down fishing, where [dad's] fishing and I'm swimming, and he likes to go fishing anyhow. Is that work or is it leisure?
But we get work out of it, we eat fish. If we like to potter around the garden and have a garden for a hobby, and eat the produce, is that work or is it leisure?"
"I go out on bird walks, I'm a bird watcher, and when I'm out I'll pick up nuts, berries or corn that may be around the fields. So I'm producing some food, but I'm also doing what I want to do.
The saying is, that work is something you do when you'd rather be doing something else. So according to that definition, a lot of what we do, even though it does produce food, isn't work."
As relevant today as it was 36 years ago, it's a great look at two people who have taken simple living, to its – well – simplest.
Though as Dolly's stepfather points out in the documentary, it helps to have a home free of any rent or mortgage payments.
On this, Dolly offers up plenty of advice in her book on finding 'foreclosure' homes that need work to buy for cheap and fix up.
Far from wanting to exclude themselves from society in any way, Dolly suggested that the point of the book, and of their way of living, was to create the understanding that, "if you like your work and you really enjoy what you're doing then good, go out and work.
I'm against people thinking they have to work because they think they're going to starve to death if they don't."
Dolly didn't always live the possum life.
She went on to put herself through college, get married, have two kids, and become a NASA rocket scientist. Seriously.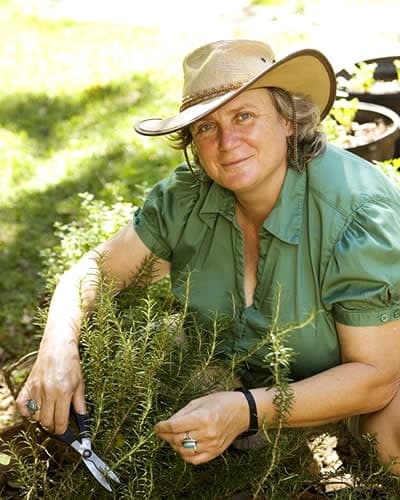 She's now back to living what she call's "half-possuming".
"One thing about possum living, even if I don't continue living it, I always have it for a background. So I can always get into different kinds of situations, and try my hand at different things and not have to worry about it.
If it doesn't work out, or if I don't like it, or if I'm not making a living at it, I can just quit and go back to possum living."
You can read more about Possum Living, and watch the documentary, which is entirely excellent, from the heart, and as raw as it comes here, as well as some blog posts by Dolly here.
Dolly's book Possum Living: how to live well without a job and with (almost) no money has been re-published as of 2010.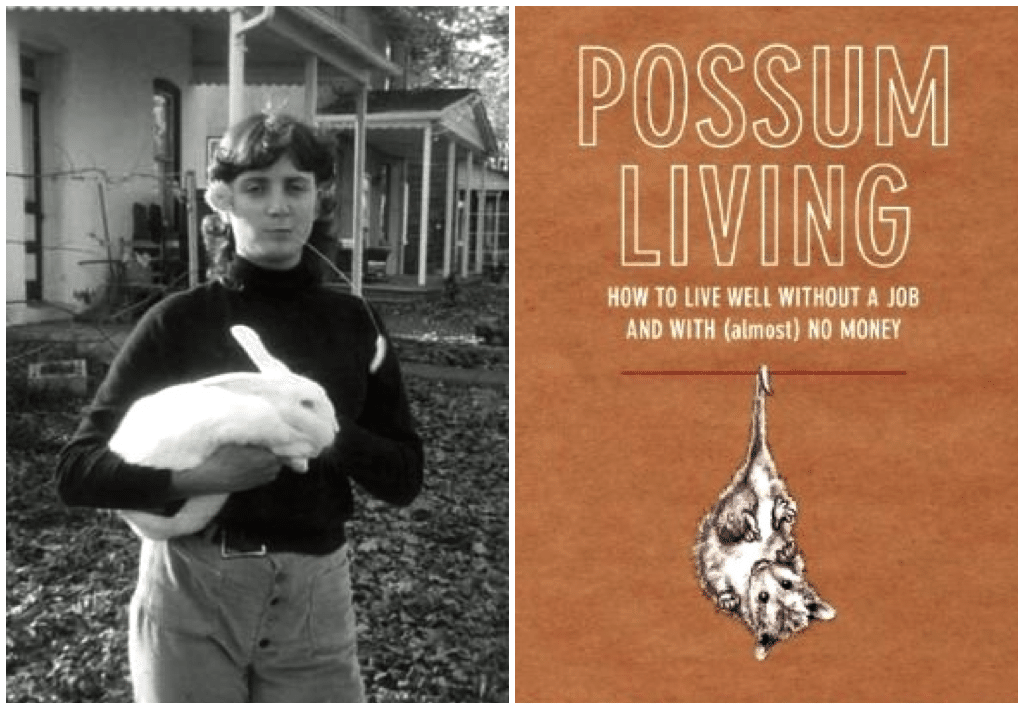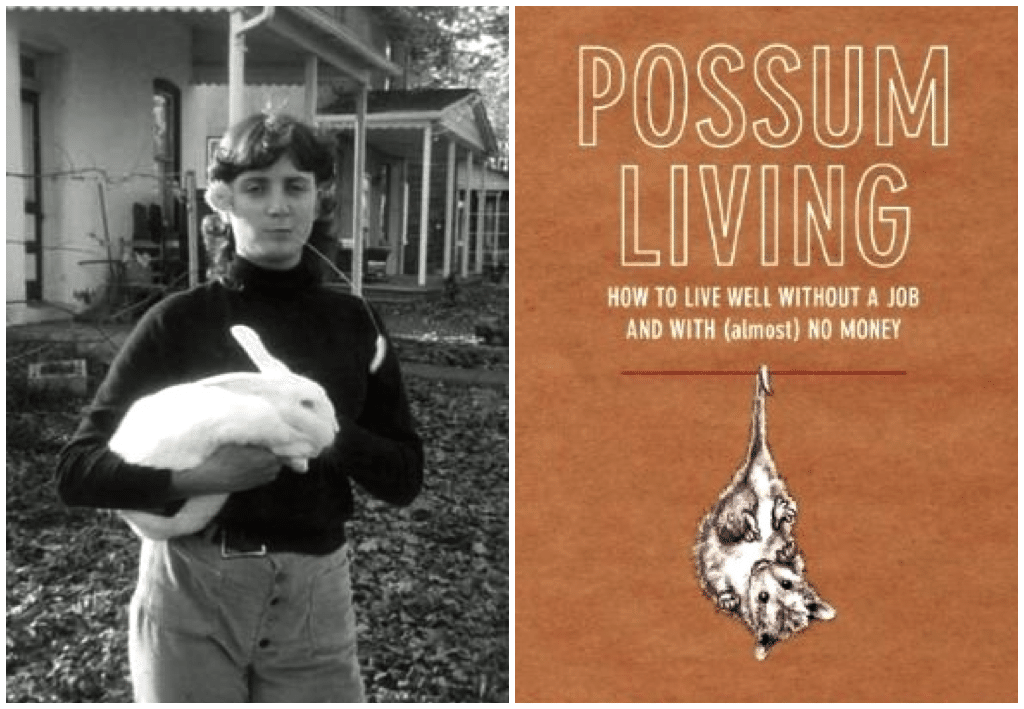 Words by Emma Bowen – grower of good things including GreenUpTop + Slowpoke Journal