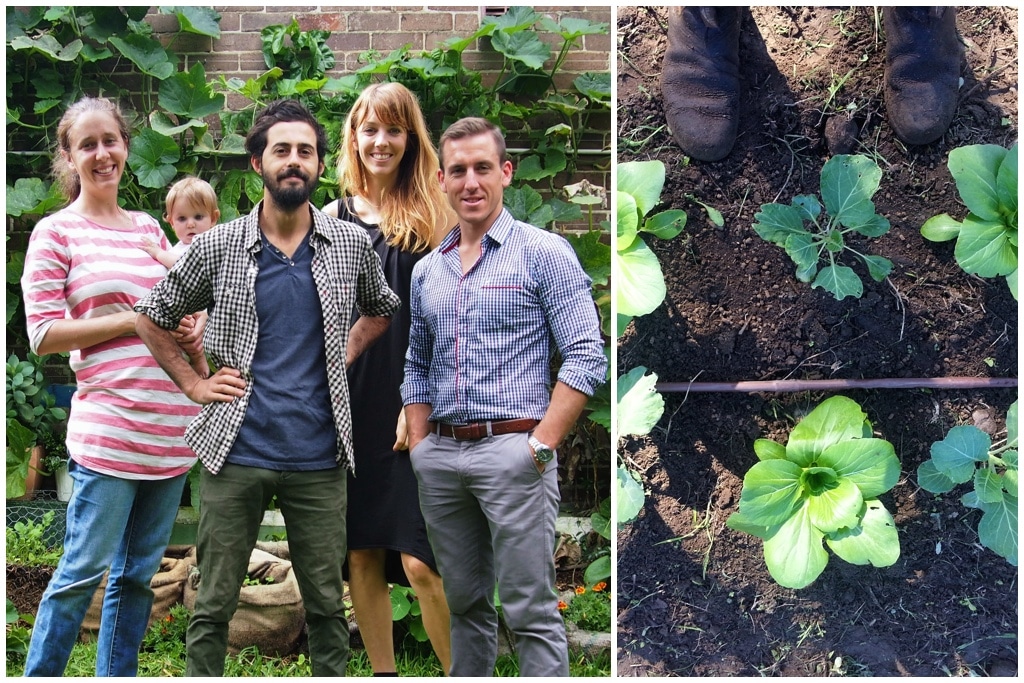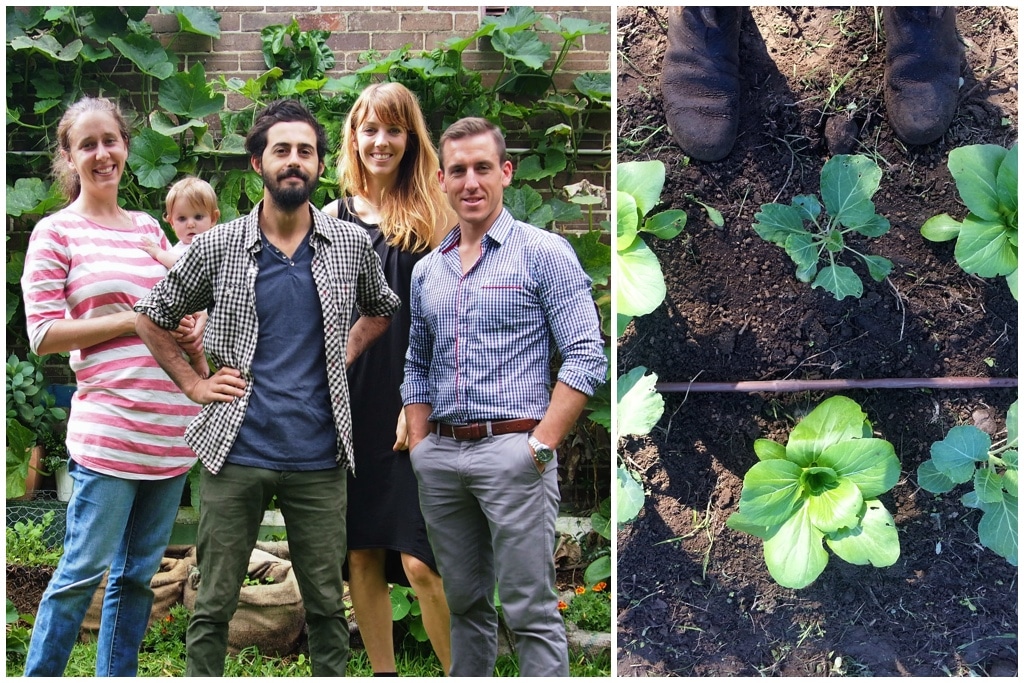 Next in our lineup of Permaculture Design Course grads are Michael Zagoridis and Emma Bowen from Green Up Top – a social enterprise dedicated to farming pockets of Sydney's inner-urban suburbs.
Zag went on to do a market gardening internship with us at our farm, and these days, there's no stopping these two pocket rockets of goodness! 
What is Green Up Top Urban Farms and what do you do?
Zag: "We're a social enterprise started by a bunch of like-minded people who are passionate about reconnecting local communities to their food, as well as showing that urban agriculture has a real future in not only Sydney, but in most modern cities.
To do this we're looking to develop some small scale organic vegetable farms in various unused spaces in Sydney, both on-ground and on rooftops."
Emma: "Finding ways to produce food closer to our cities, where the large chunk of our population is, is really important in terms of the project.
But we think that equally important is getting farming in front of the eyes of city folk and the form of education that brings.
Giving access to people to see how our food is grown, getting people involved in the process, and creating community around food production are all small steps to solutions for the looming issues of food miles, food waste, the diminishing numbers of farmers and increasing food production for a growing population."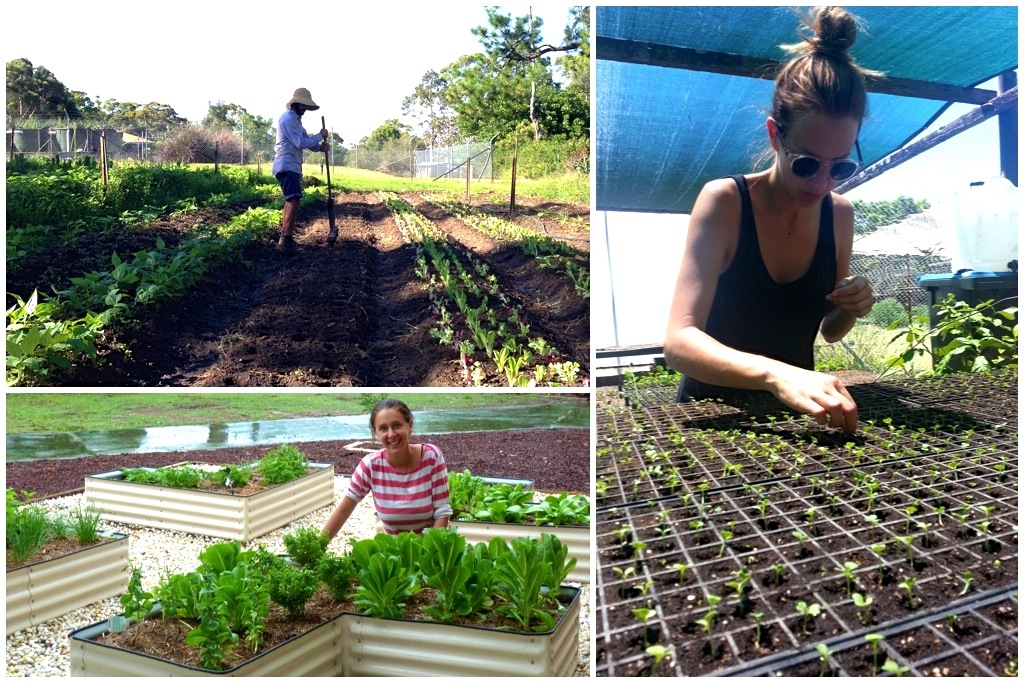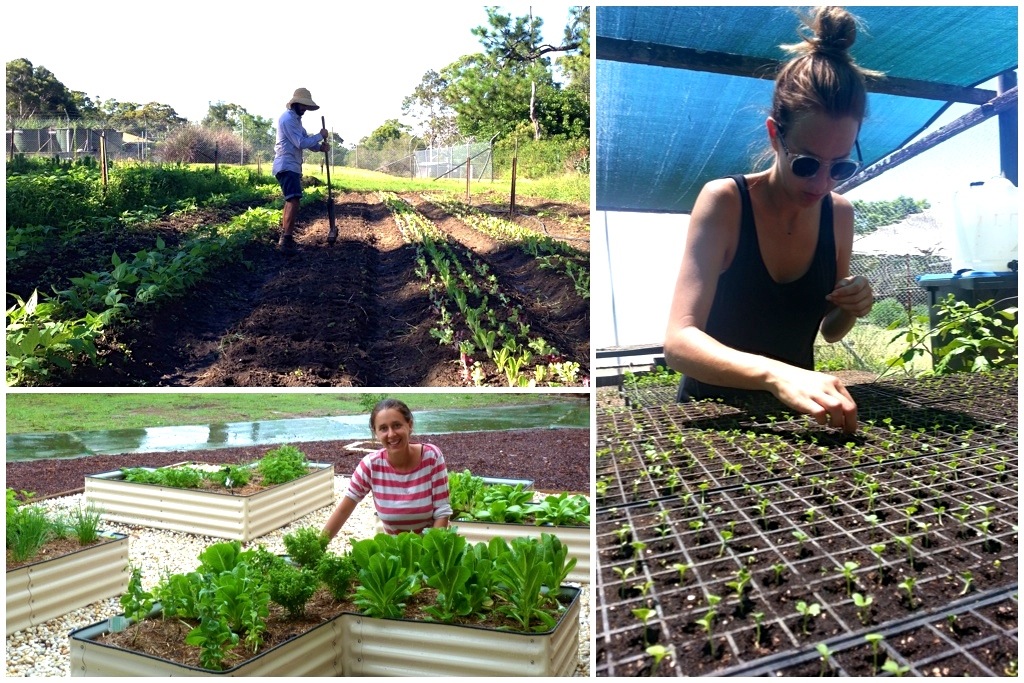 Can you give us a rundown on your background, and how Green Up Top came to be?
Zag: "Each us hails from quite different backgrounds. My former career was in graphic design as art director on various magazines.
I was pretty jaded from day-to-day life working in an office, hunched over my computer, which prompted the career change!
I'd been wanting to get my hands in the soil for a while, so basically since then, for the last four years, I have focused all my energy on learning as much as I can about organic food production."
Emma: "My background has primarily been as a sustainability and lifestyle writer and editor, also for magazines. Through this we knew of the work that people like Brooklyn Grange were doing in New York, and other cities in the world in relation to urban agriculture, and we wanted to bring it to Sydney.
As for our other team members, Karen is an architect who has a huge interest in the sustainable side of building cities, and Luke's background lies in law and finance as well as small-business start-ups."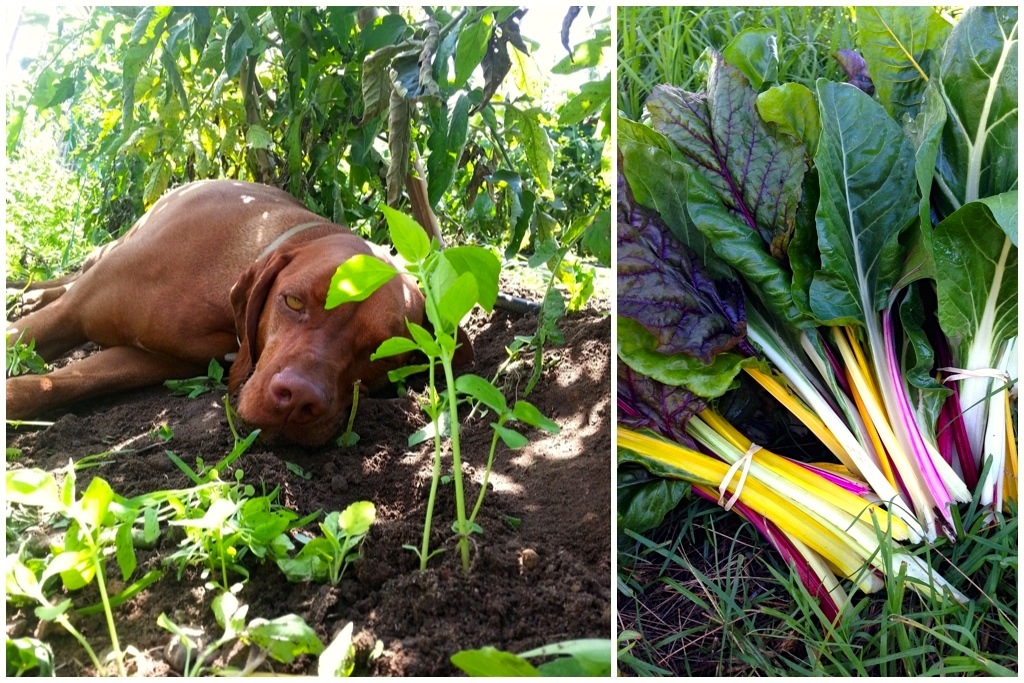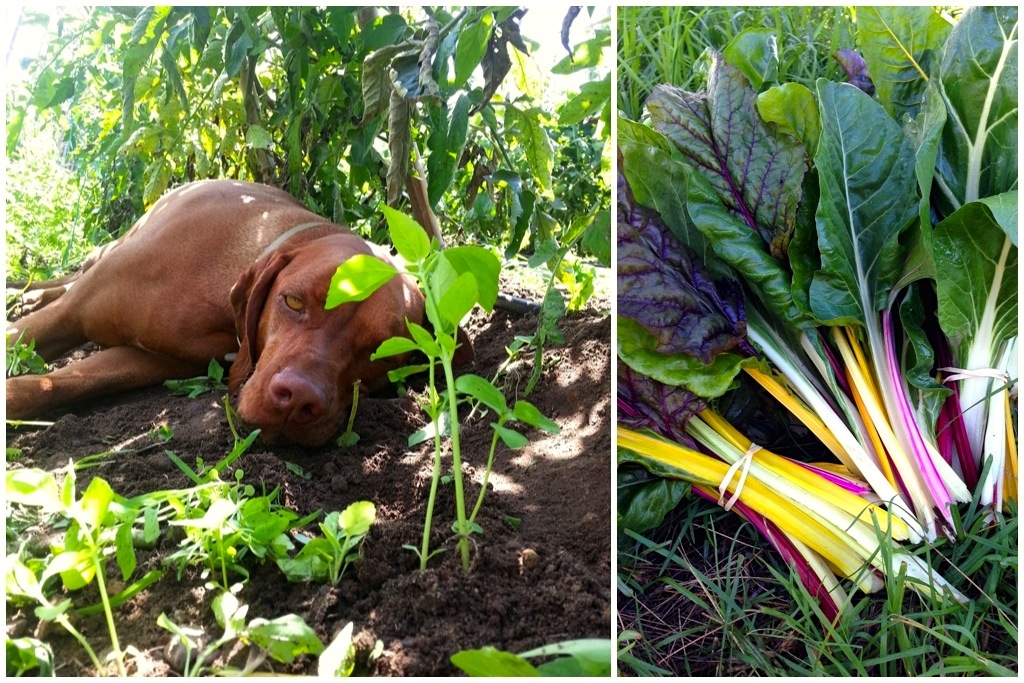 What's your day-today involve for Green Up Top?
Zag: "We've all taken on various roles as we've developed the business. I will be managing the farm and in charge of the daily running of the growing side of things. Aspects such as crop planning, sowing and raising seedlings as well as managing the various inputs and outputs of the farm and so on."
Emma: "I've been overseeing more of the general management and set up side of things, including the educational and community involvement aspect.
Karen also works on this side of things with me. And I have spent a little bit of time volunteering on farms to learn this side of things as well.
Luke is our business, finance and legal brains."
Zag: "Right now though, we are still on the lookout for, and in discussions for, unused spaces around Sydney's CBD so basically a lot of time is spent hunting locations both on the ground and on rooftops of buildings.
We have some exciting projects we are involved in that will be taking shape towards the end of 2014 and beginning of 2015 so we are busy planning and designing."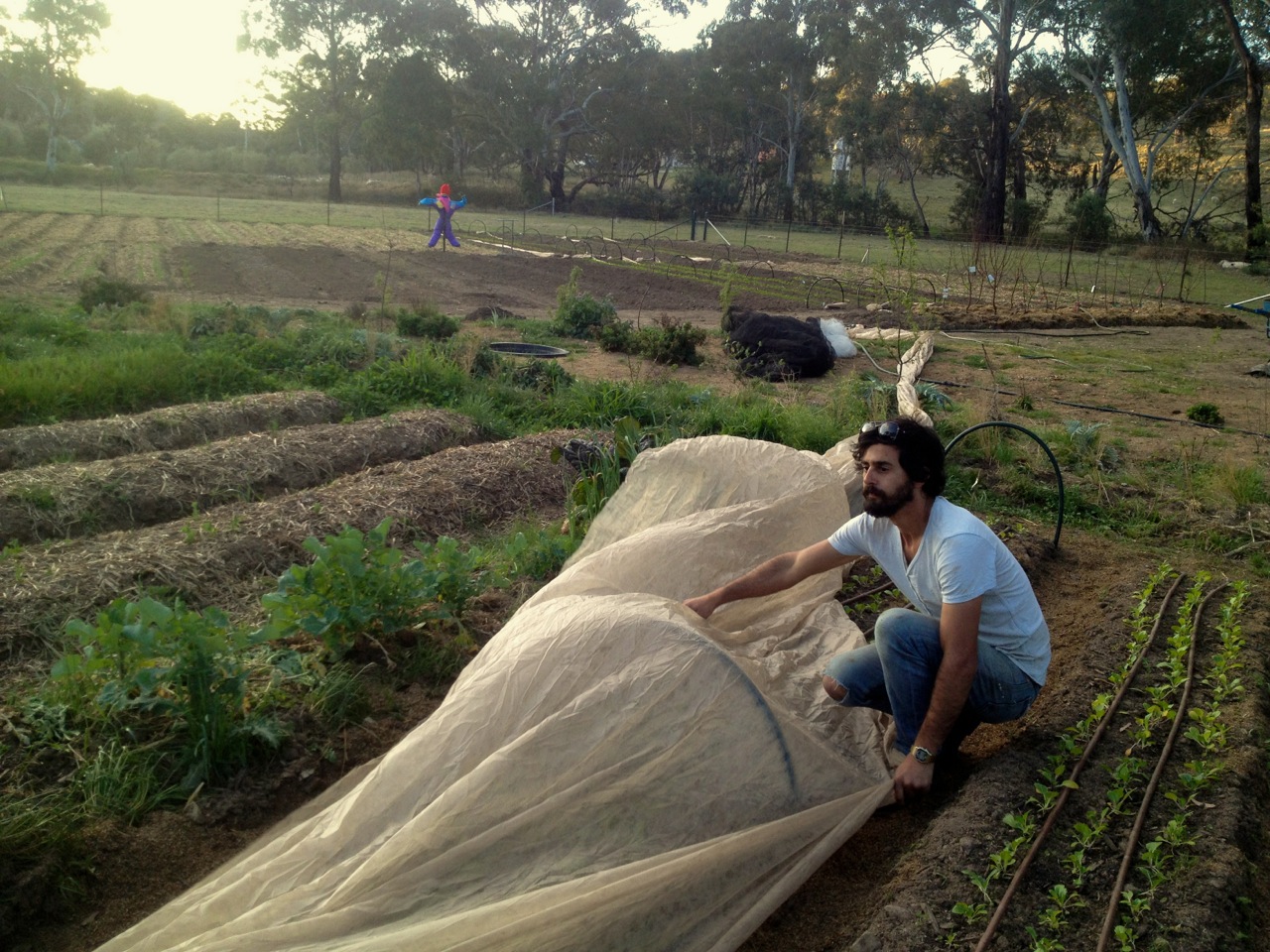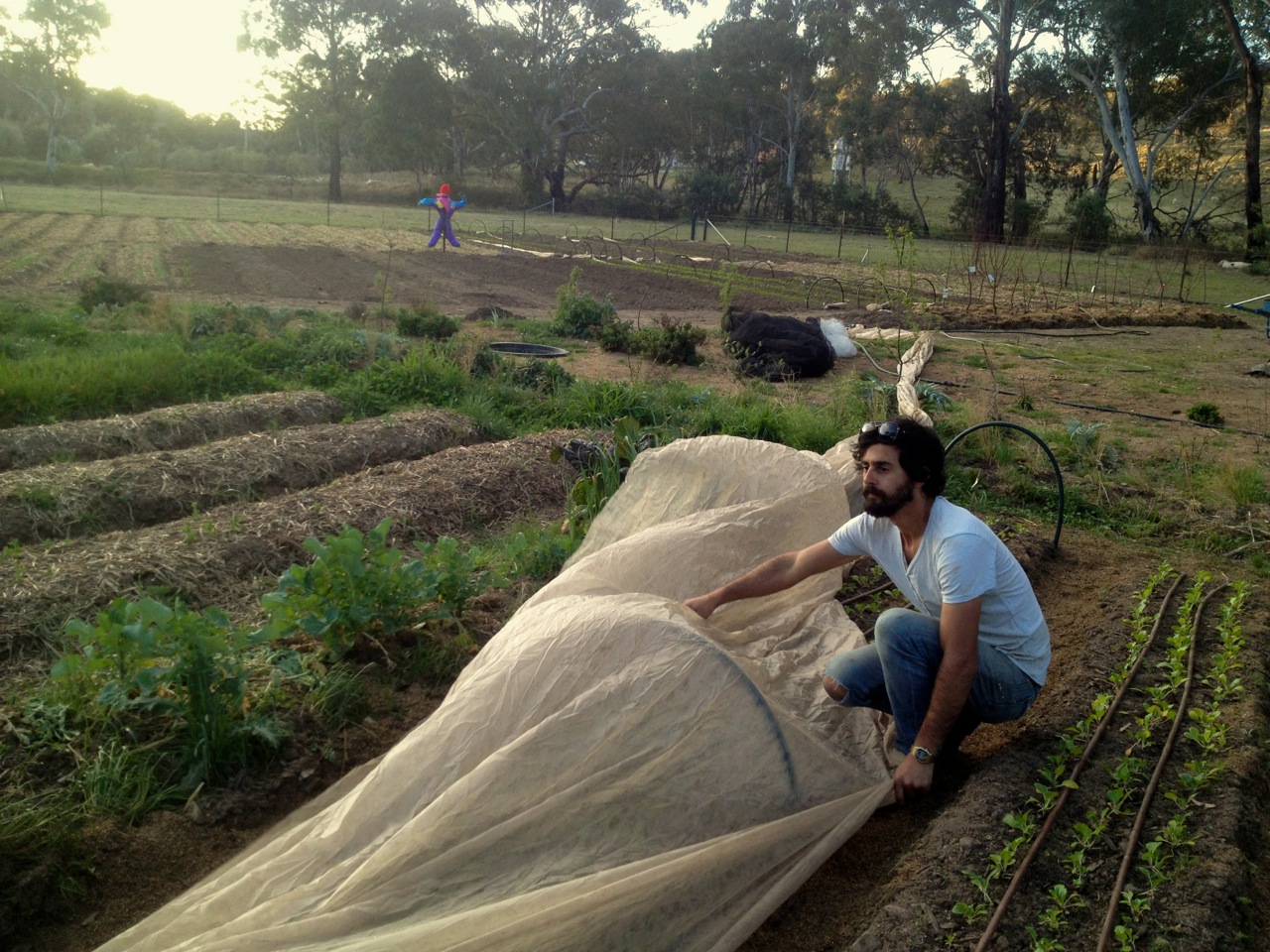 How did your Permaculture Design Course (PDC) influence the birth of the business?
Zag: "It was a huge influence on the business. Before my PDC, Emma and I had started slowly working on the concept, and I attended an intro course – it was there that I met Karen. We'd had the same ideas for urban farming and so decided to team up.
Shortly afterwards I did my PDC and it really convinced me that permaculture can really solve a lot of the problems the world is facing right now.
Whether it is through localised, sustainable food production or smart architectural design with low environmental impact, it has really opened a lot of doors for me and changed the way I view my life and the decisions I make."
Emma: "Definitely. The PDC for me in a way kind of brought together all these separate views, or discoveries or ideas that had developed in the years before when writing on sustainability and the like, and brought it into a much more cohesive vision.
I did mine a few years after Zag, so we were already developing the business by then but it really helped to hone and develop what we were wanting to do."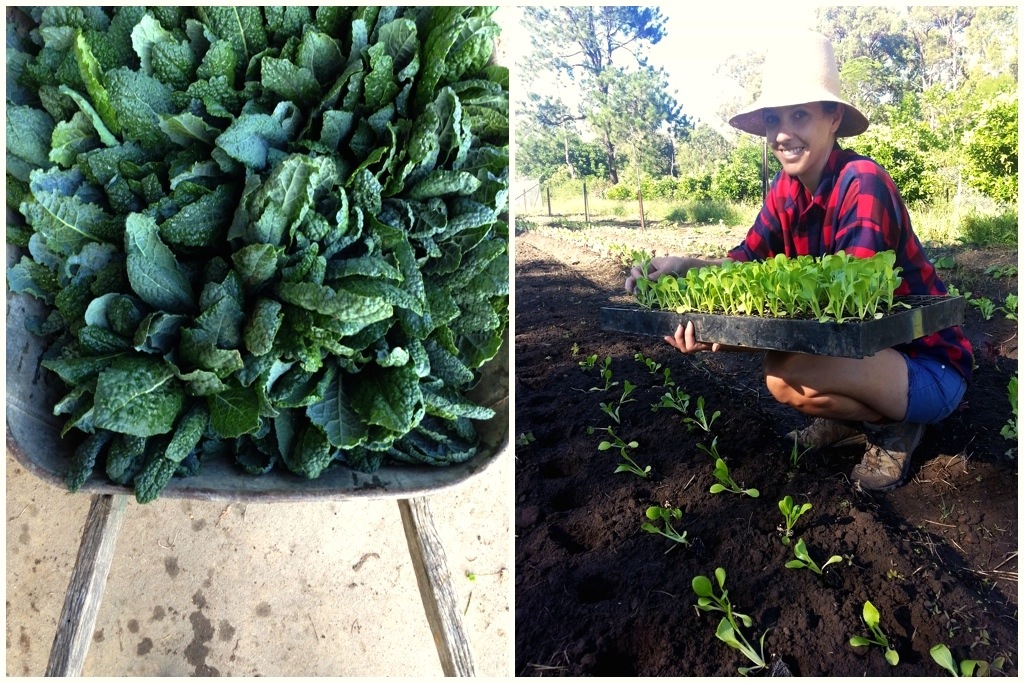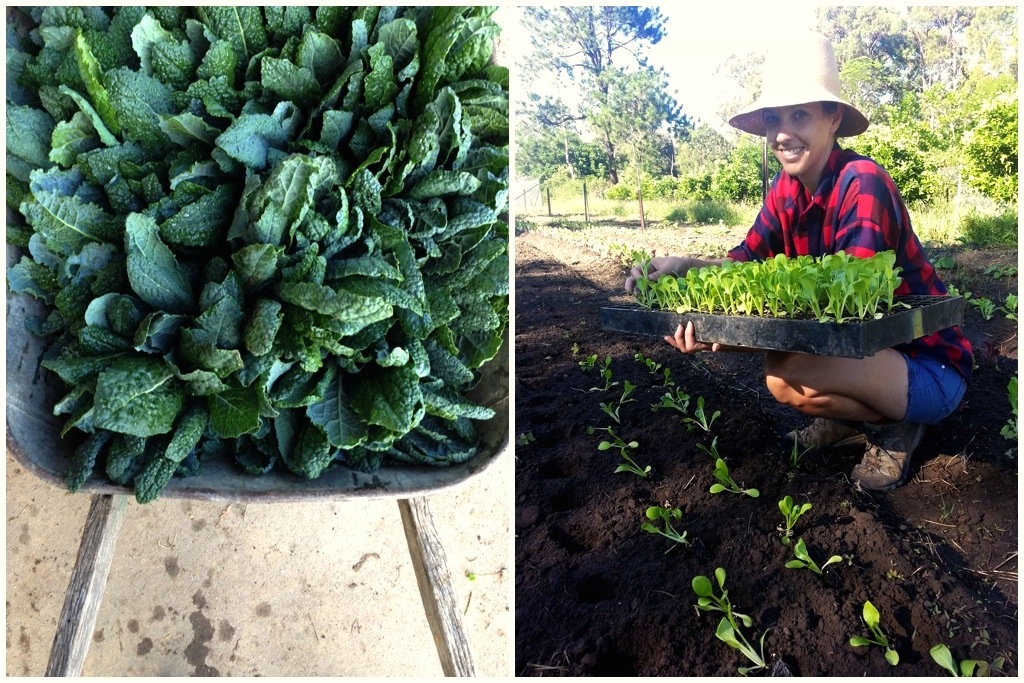 Do you find yourself using skills learned in your PDC?
Zag: "Yes, definitely. Between working on an organic farm and renovating an old terrace house in my spare time I find the design thinking skills from my PDC come in handy."
Emma: "Yep, agreed. The skills I learnt are so necessary in the planning side of things, particularly as no site in and around the city is entirely perfect for a farm.
There's a lot of parameters to work within, and the PDC helps a lot in taking on these site challenges."
What keeps you motivated in what you're doing?
Zag: "I think for me and my farming, its the fact that I am constantly learning. There is so much knowledge to attain when it comes to growing food and everyday you are adding to that knowledge base.
It is also extremely satisfying to think that a few years ago I was sitting at a desk all day staring at a computer screen and now I have rows and rows of vegetables in front of me.
Don't get me wrong, it is extremely hard work. Some of the hardest work I have ever done in my life – however it is extremely satisfying, especially when the end result is delicious!"
Emma: "In terms of the project, we've been working on it for around three years now, and have found a lot of heels dragging from property owners when it comes to new ideas like this for unused spaces.
So we've definitely had to maintain a bit of motivation!
I think we just keep cracking on with it because we want it to happen, we know it's something that our city would embrace and we think the reasons for it are important to the way our food systems develop."
If you have a patch of land in Sydney (concrete / rooftops etc is fine) you'd like to see turned into an amazing and vibrant patch of organic food production by a dedicated crew, go say hi at www.GreenUpTop.com.au
We run the Milkwood Permaculture Design Course multiple times a year in Sydney + beyond. It's good stuff.