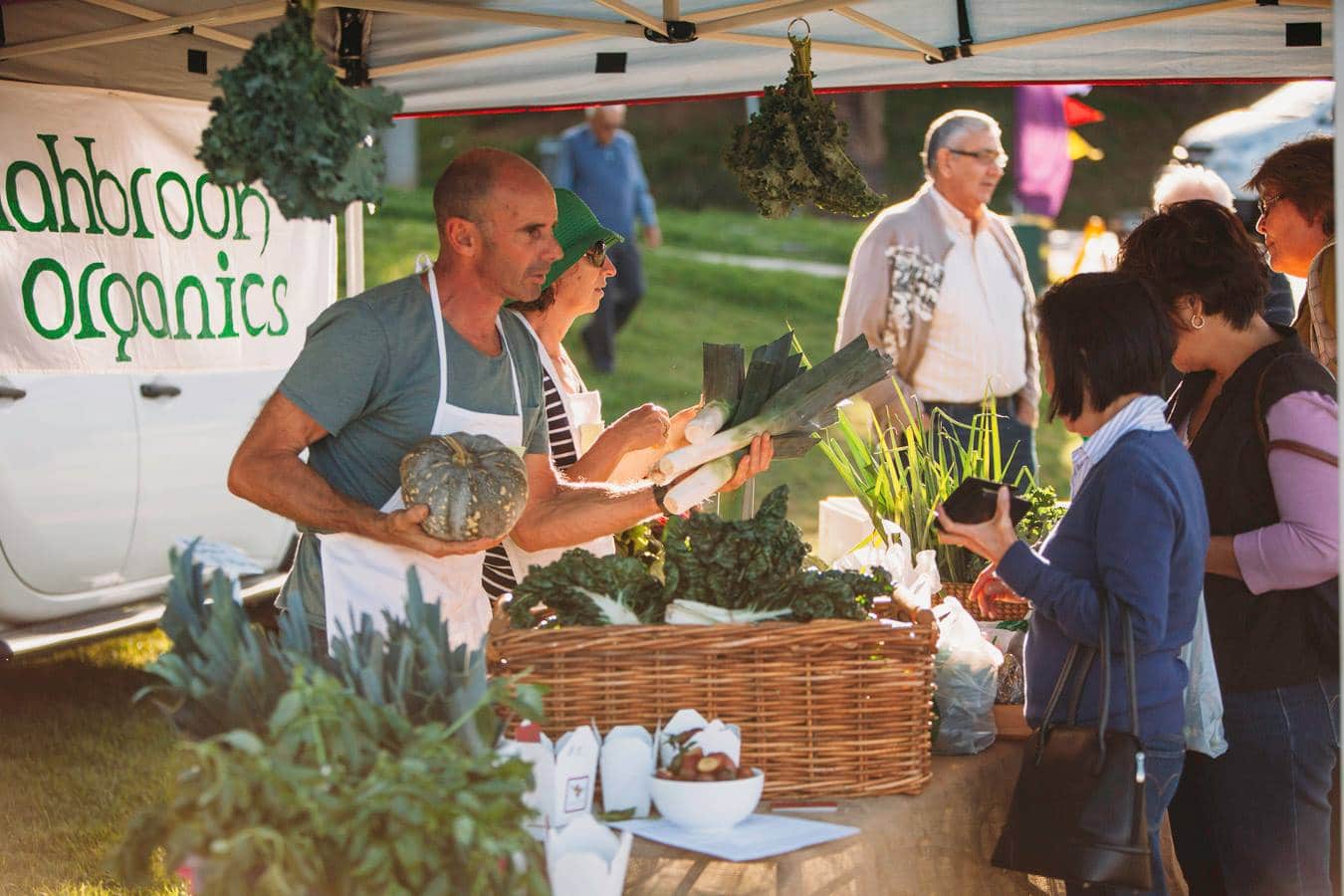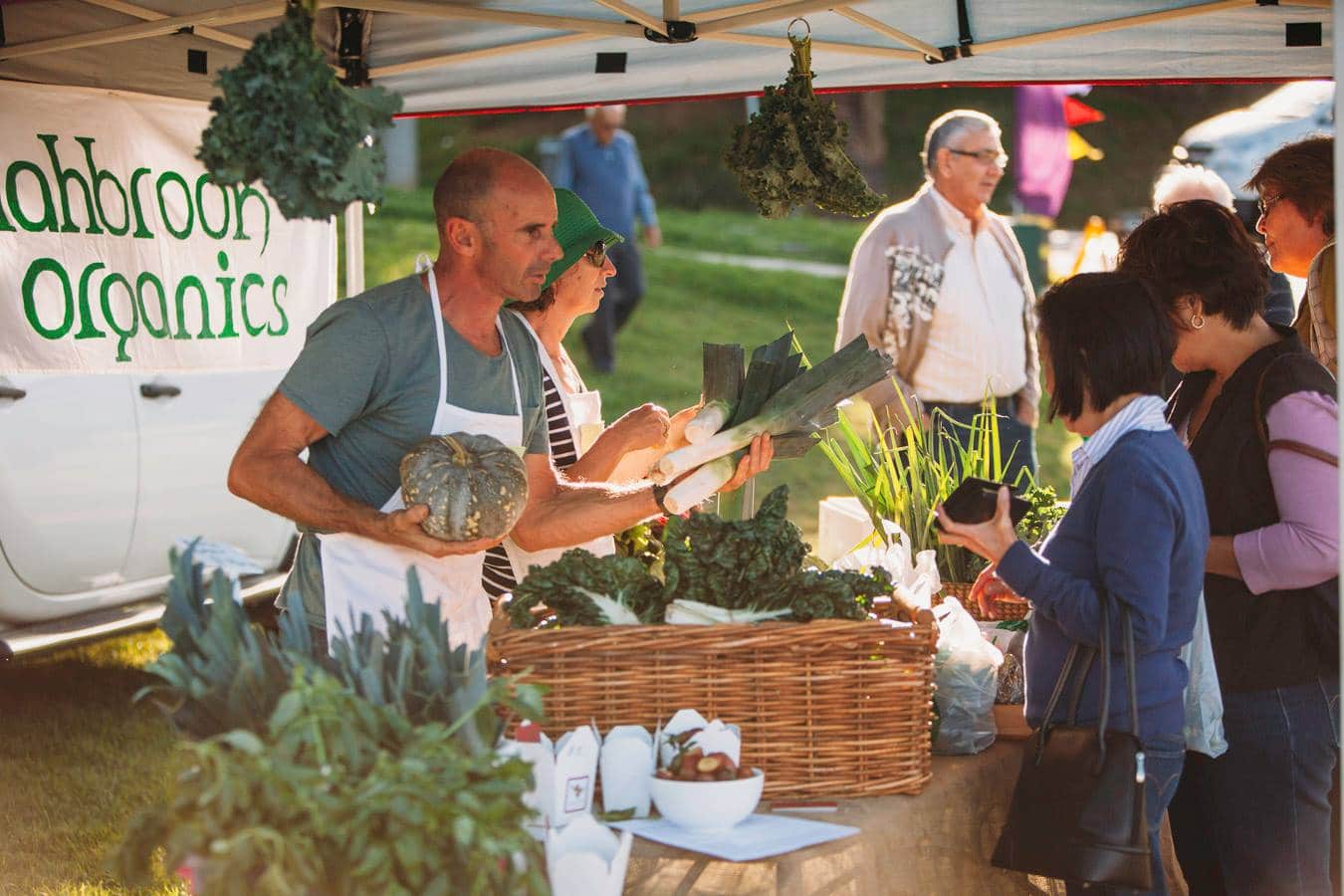 The first time I heard the idea of a weekend farmers market criticised by a prominent local food advocate, I was a little shocked.
The second time, it made me think. And now…
The nature of the criticism was that by running farmer's markets on weekends, we risk positioning them as a pastime – a nice morning outing that you might attend to pick up a baguette and some cheese for your Saturday picnic.
While a weekend market is a truly lovely thing to attend as a consumer (hell, I do it whenever I get the chance), it's not always the case for the growers who attend.
Sure, they sell some stuff. And yes, some people do their weekly food shopping there. But, in the main, it's a Saturday, after all. There's lots of things you'd like to do other than lugging all your food home before you can start your weekend.
If you're a grower, a Saturday market means picking, washing and packing all day Friday. Then it means getting up at 2am Saturday to travel to market to set up and be ready by 7am when the market opens.
And then working the market all day till early afternoon (if you're lucky), then packing up, then travelling home, then unpacking at the other end, then falling down. And that is your weekend, it's Monday again tomorrow. Thanks, Farmer!
But that's not all.
With some obvious exceptions like the markets before Christmas and Easter, many grower's I've talked to speak of endemic "tyre kickers" syndrome of many weekend market-goers.
Lots of looking, a bit of tasting. Lots of photo-taking, a little buying. Plenty of instagramming, but sometimes not a lot of making it worth the farmer's while.
Don't get me wrong, there's many advantages to a weekend farmers market – brand building, customer contact, and some sales. But for small producers, not selling everything can hurt.
The crux here is that small producers need locals to buy their produce week in, week out, in quantity, in order to stay in business.
It's a case of use it or lose it. You want a vibrant local food system? Then your local growers need to be supported by people buying their produce. All their produce. Each and every week. So why aren't we?
The problem here is not that a small town (or a large one) doesn't eat enough vegetables to keep its local small producers going.
It may be a question of convenience. That the amazing produce is not immediately available when folks are doing their weekday shop.
Two South Coast towns we know of are addressing this fundamental problem with a mid-week farmer's market. It sounds pretty simple, but it's making a very large impact on each region's local food system.
From speaking to a few of the folks running both the Kiama Farmer's Market and the (award winning!) SAGE Farmer's Market Moruya, there's some immediate similarities in the mid-week model's success.
In the middle of town: both markets are a stones throw from the town's main street.
Short time window: the market is from 3pm – 6pm. People come, get their food, have a quick chat, and get on their way before dinner (far less tyre kickers).
Normalisation: the idea of buying your weekly groceries from the folks that grew them. Every week. It's not a holiday outing, this is just another Tuesday: buying real food grown locally. Lucky you.
Extra picking window: for growers who attend a weekend market, a mid-week market means a mid-week pick to add to their weekend pick.
This flows on to making their enterprise more sustainable, and makes them more likely to continue to be growers, and therefore strengthen your local food system.
Normal shopping day: most folks and families (in this area) do a weekly shopping run mid-week, before the chaos of the weekend begins.
Now they can go do that at the market, and buy the majority of their groceries fresher than fresh.
All up, the combination of the above factors are proving very successful for these two markets.
The growers and producers I talked to spoke of selling far more in 3 hours on a short Wednesday market than they did in two long Saturday markets.
While none of the above is rocket science, it's worth considering how very, very few Australian towns or suburbs have set up systems to ensure access to fresh local food during the week.
Produce that is where we need it, when we have time to buy it.
As a community activator, mid-week farmer's markets are but one aspect of a resilient local food economy. But they're also a darn fine place to start.
Kiama Farmer's Market, NSW: every Wednesday, 3 – 6pm (2 – 5 pm in Winter)

SAGE Farmer's Market

Moryua, NSW: every Tuesday, 3 – 6 pm
Big thanks to Fraser of Old Mill Road BioFarm, Fiona of Buena Vista Farm and all the other producers I've talked to on this topic over the years, for their thoughts and input.
Photos above via Sebastian Photography, Kiama Farmer's Market, Old Mill Road + I Feel Good.