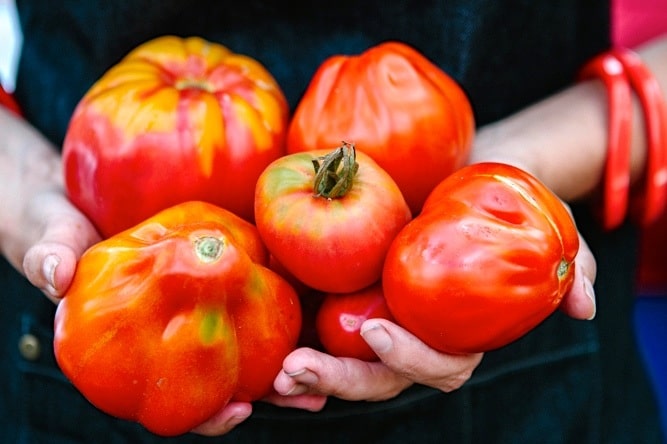 Hello Spring! It's nearly tomato growing season. Have you planted your precious seeds in a sunny spot already?
Just incase you're still in the process of getting to it, or wondering what to plant this year, we thought we'd share our five favourite varieties…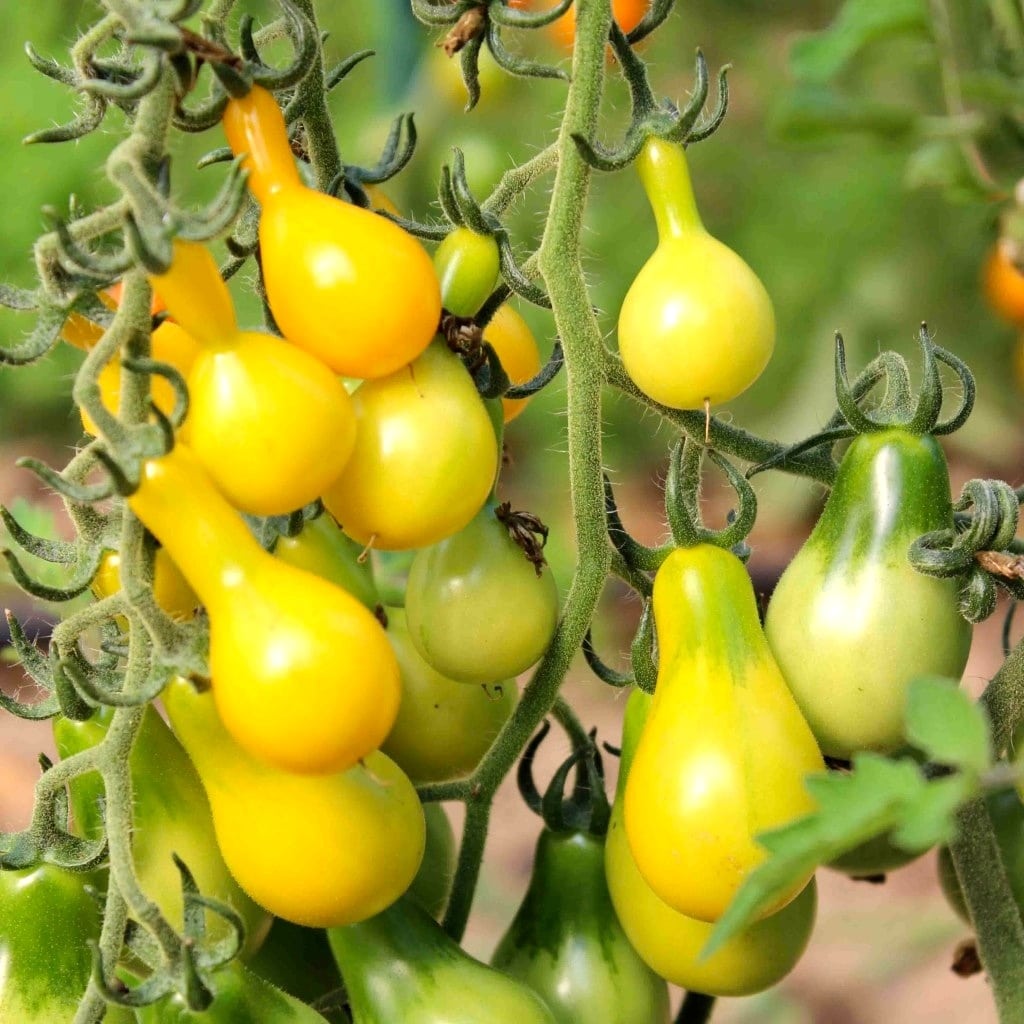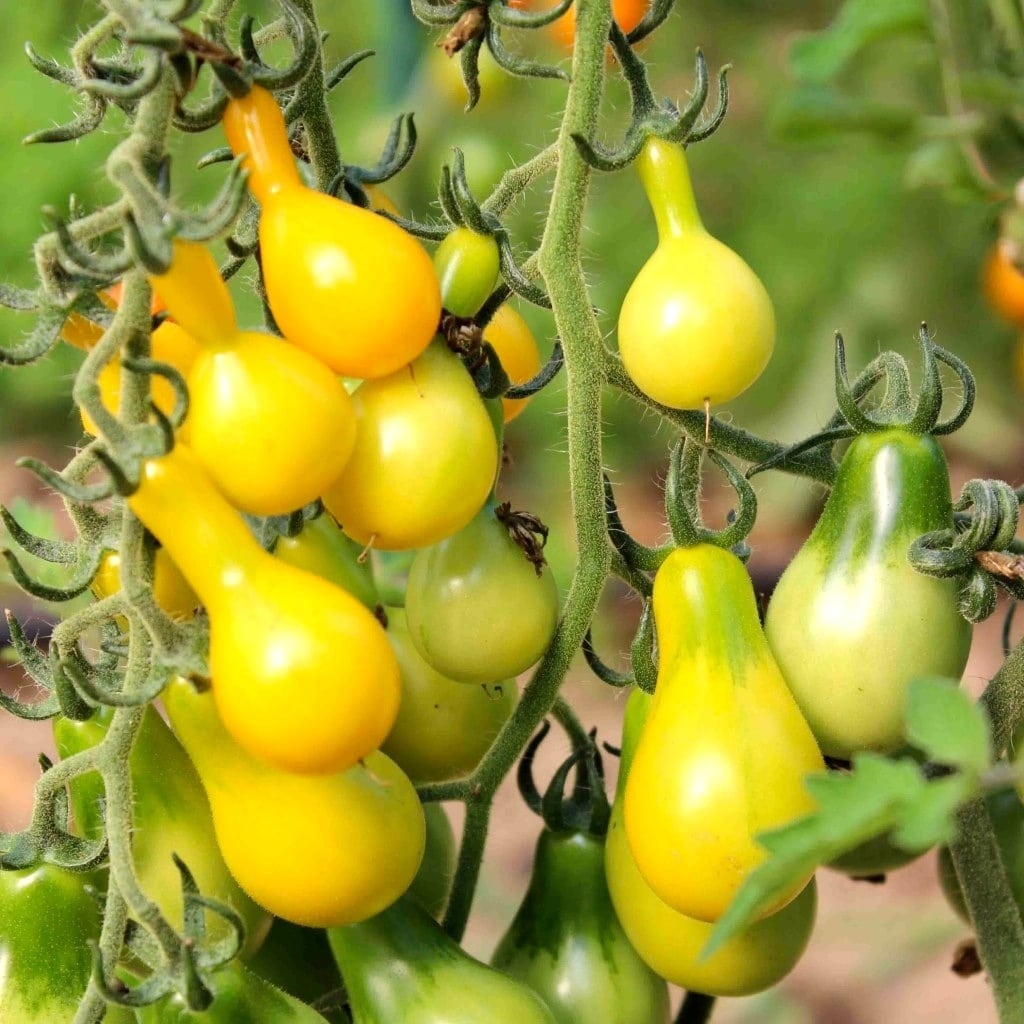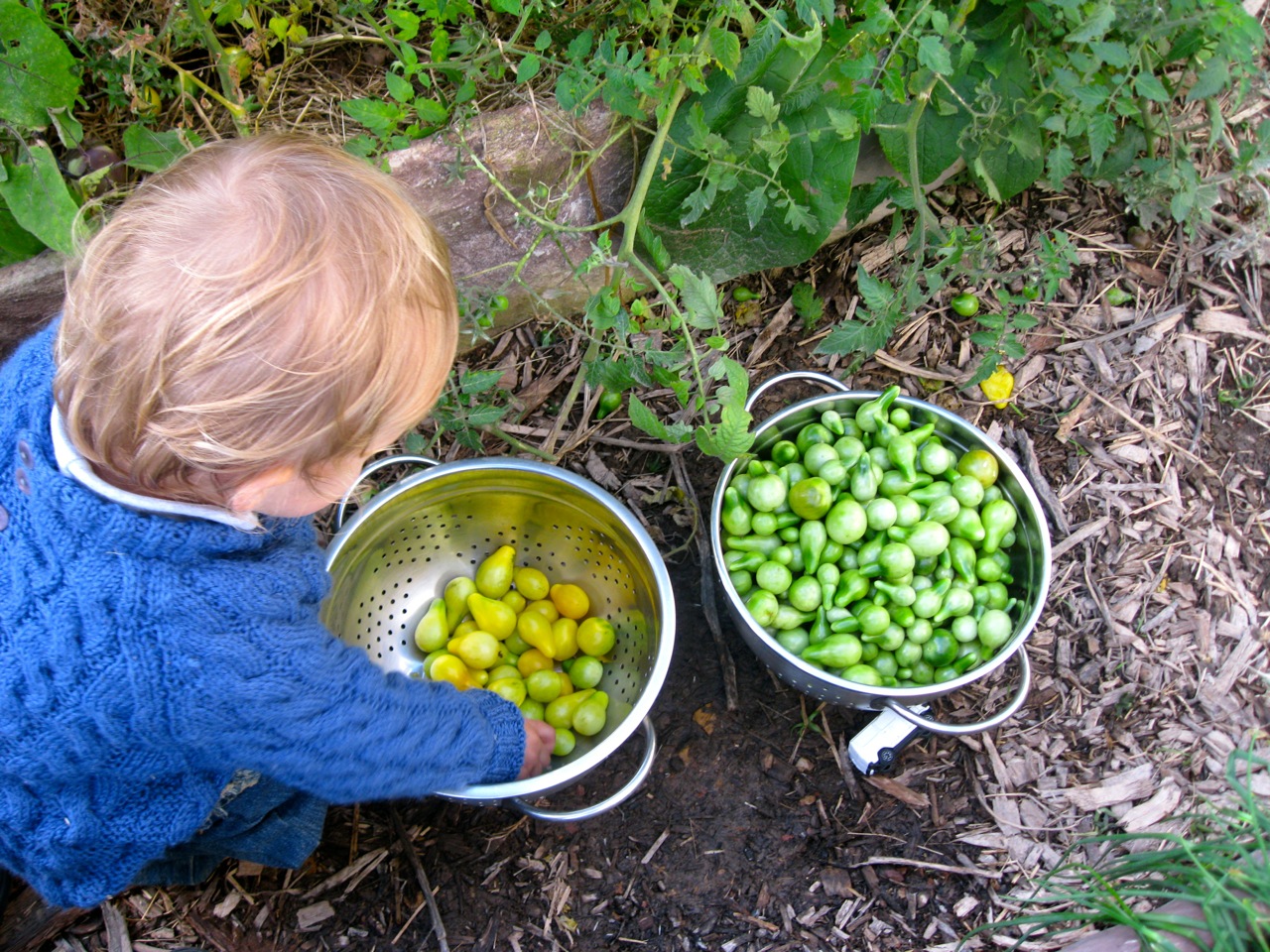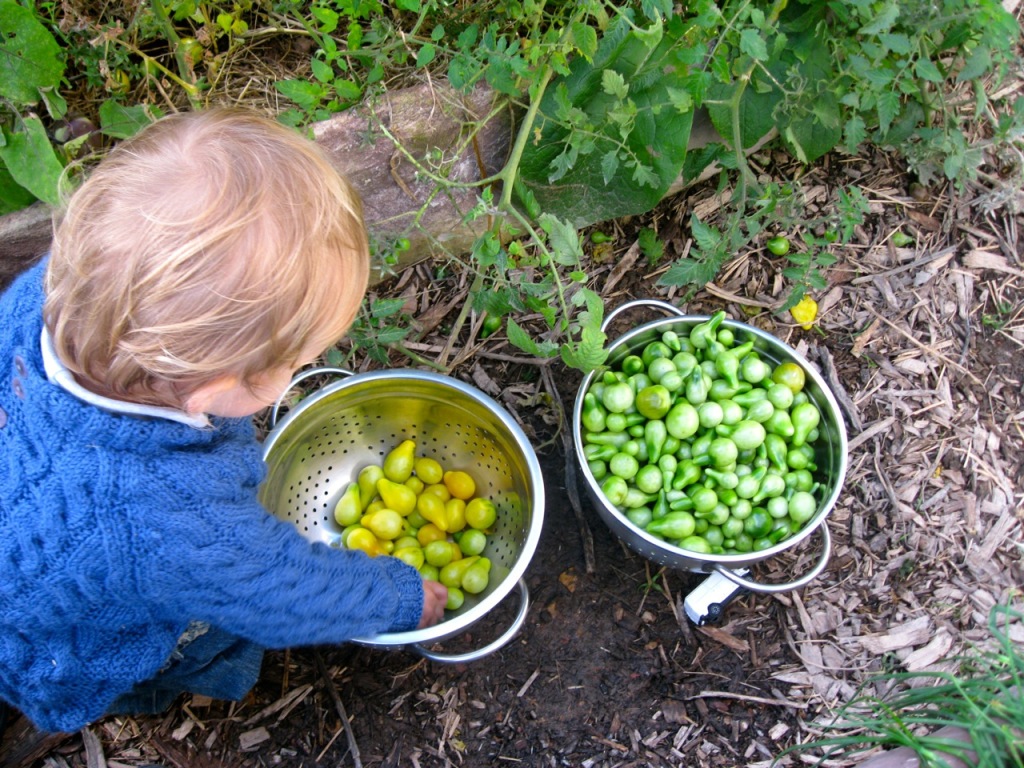 Yellow Pear Tomatoes
These little beauties are awesome for backyards. They're a climbing tomato that crops and crops and crops throughout summer.
Yellow Pear's are extra sweet, and should tempt any child with tastebuds. Which can only be a good thing, right?
In our experience, yellow pear's have also proved the most pest and fruit fly resistant of all the tomatoes we've grown, which makes them great for the suburbs where there's plenty of things to eat your tomatoes about.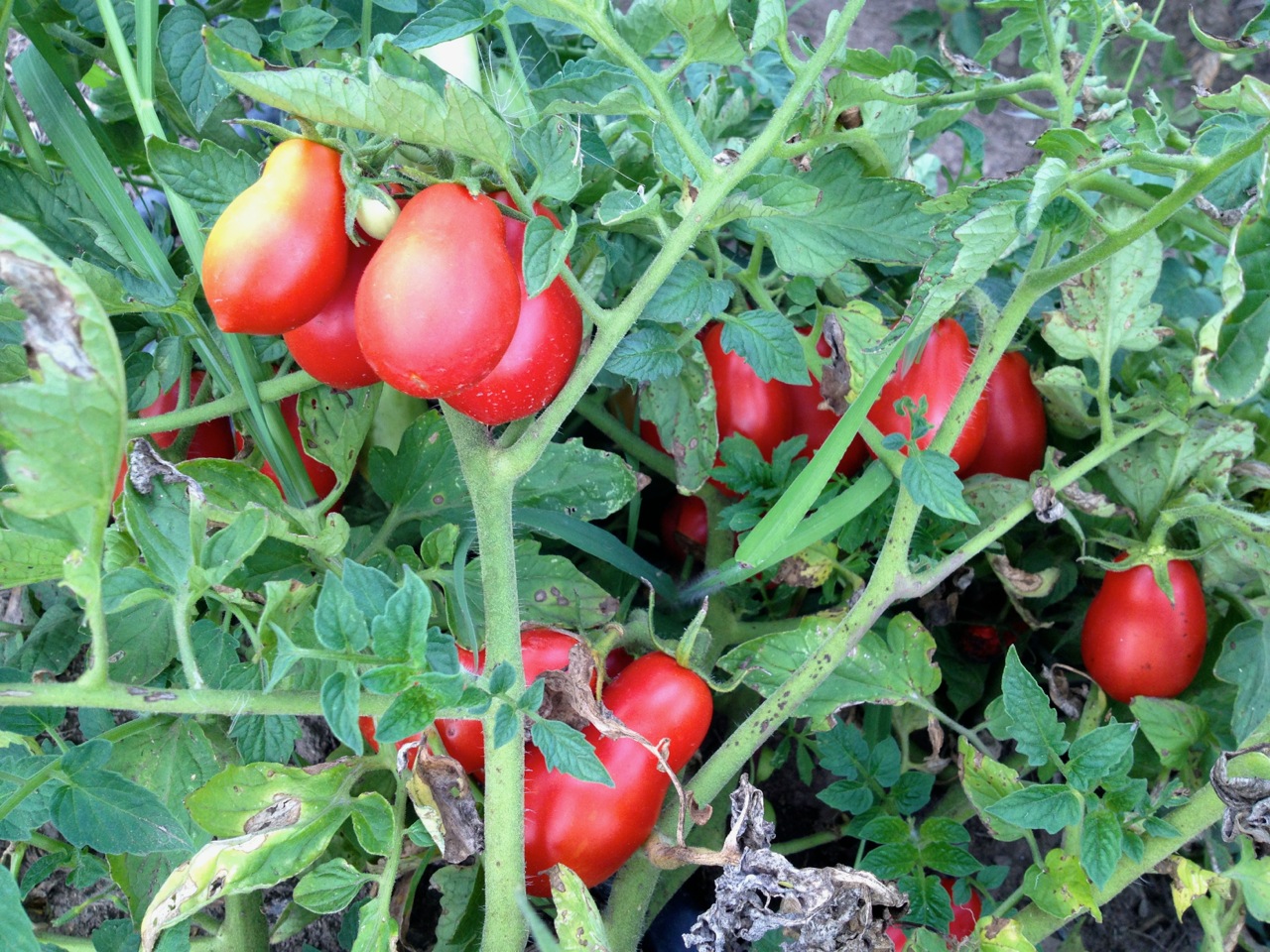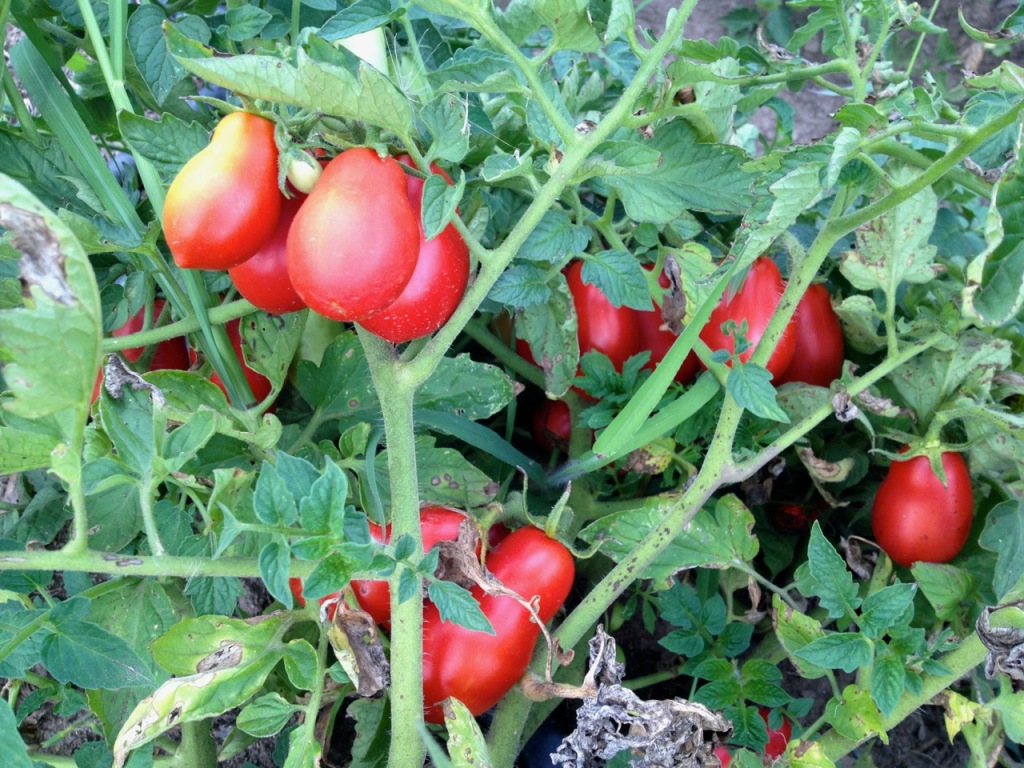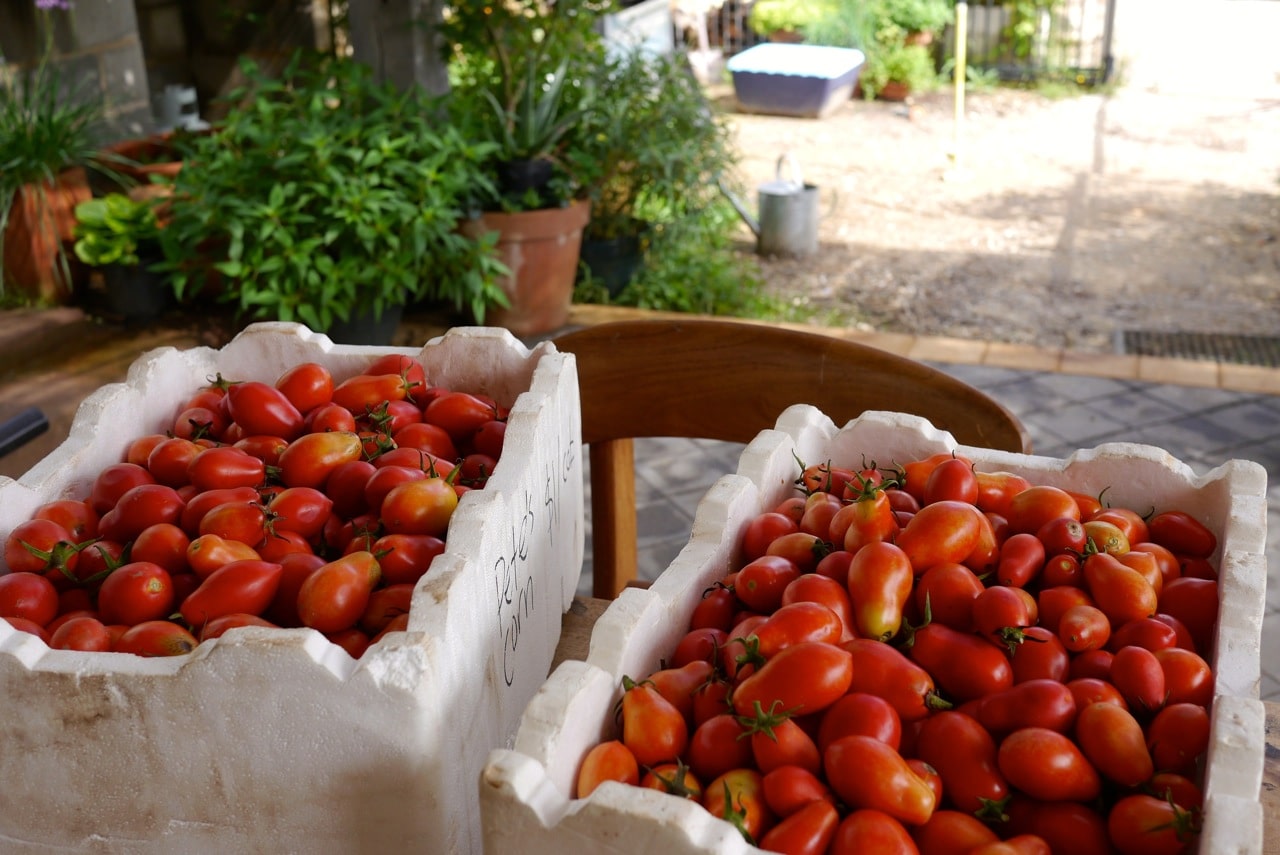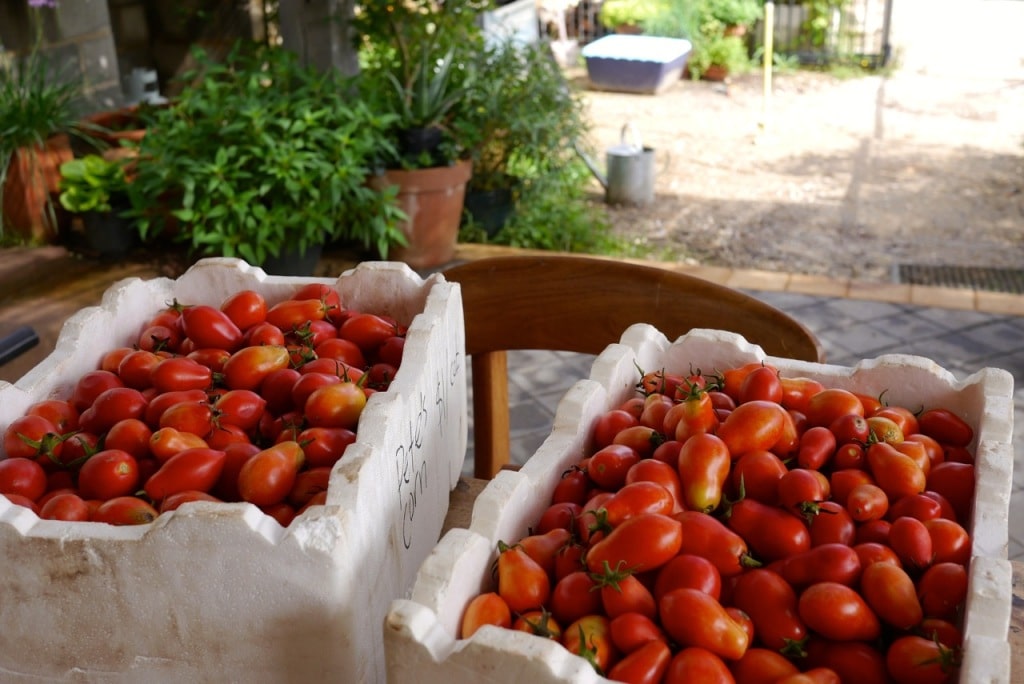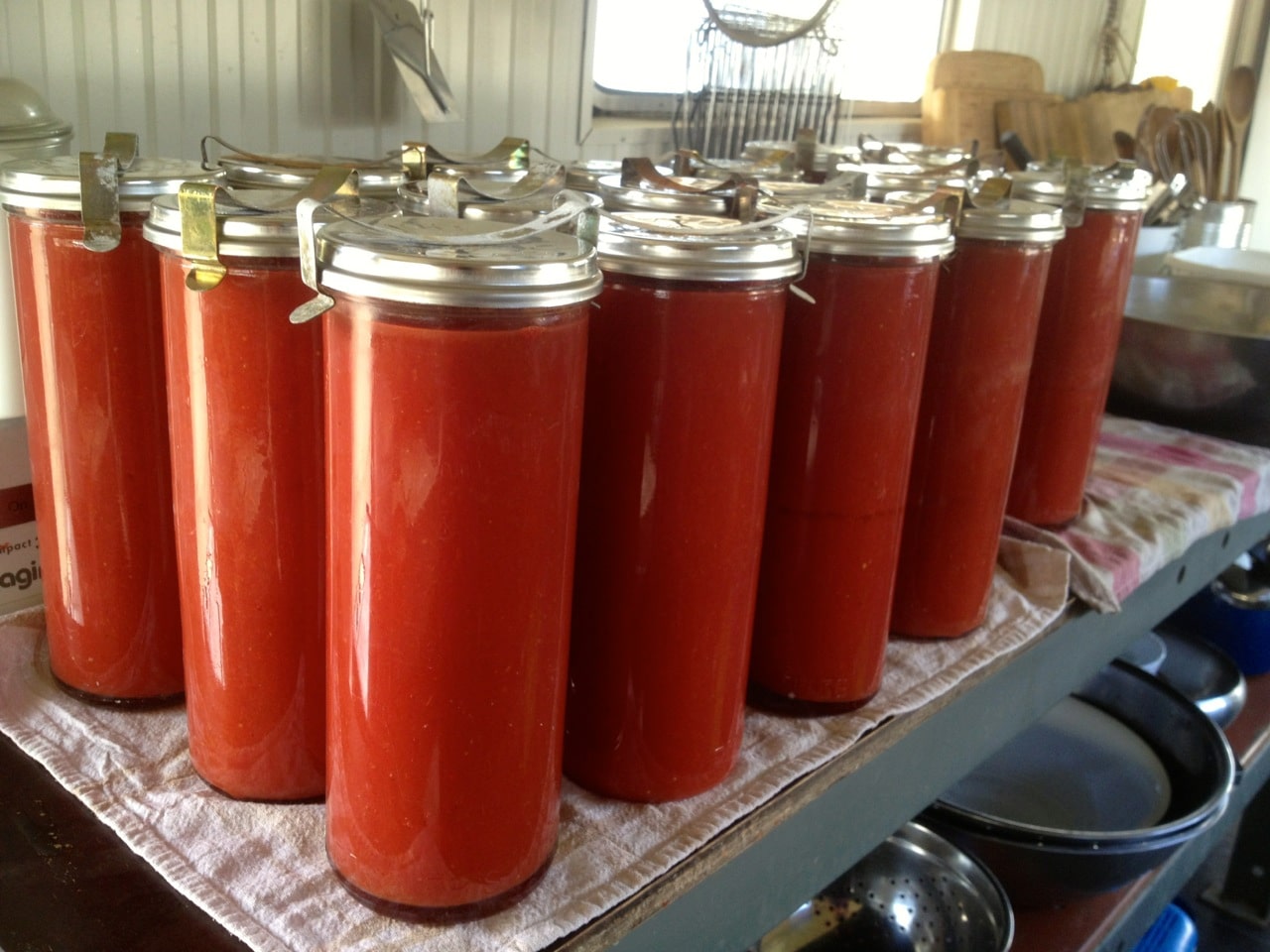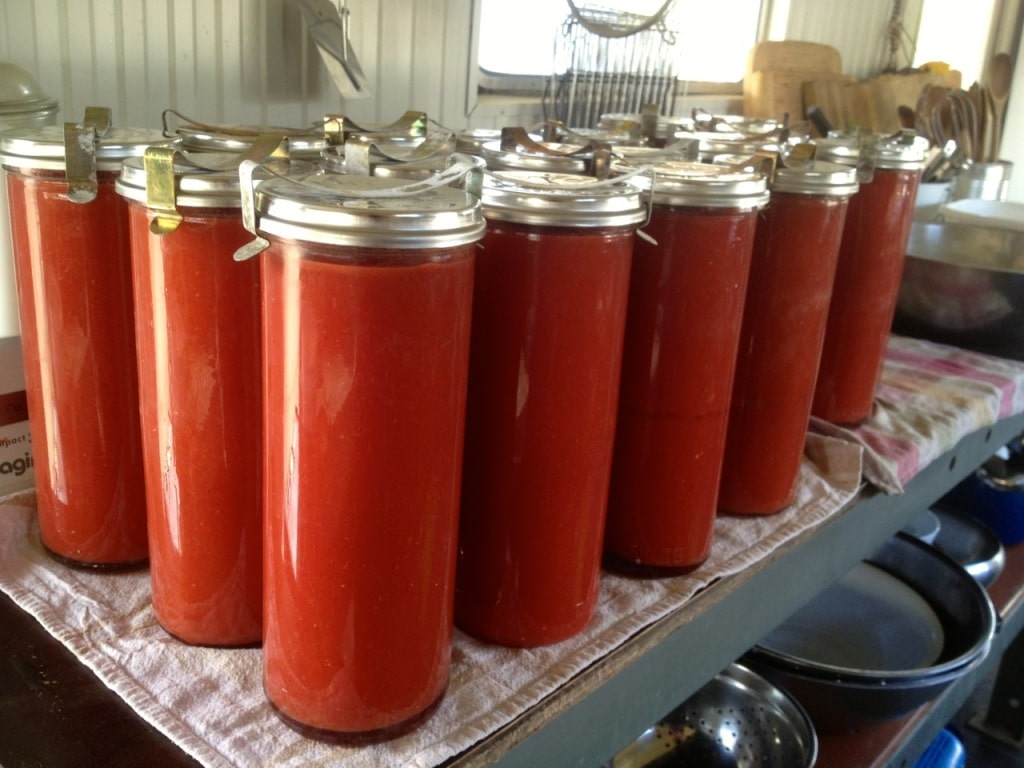 Roma Tomatoes
Good old romas, I love these. Romas are a determinate tomato, which means they grow in a bush on the ground, and all ripen over a short period.
A great tomato if you want a glut, which , if you're bottling, makes them much easier to deal with than a few here and a few there.
I rekon roma's should be called 'clear the diary' tomatoes because when they're ripe, thats what you have to do to deal with them all. If you only want a few tomatoes each week, probably don't plant romas.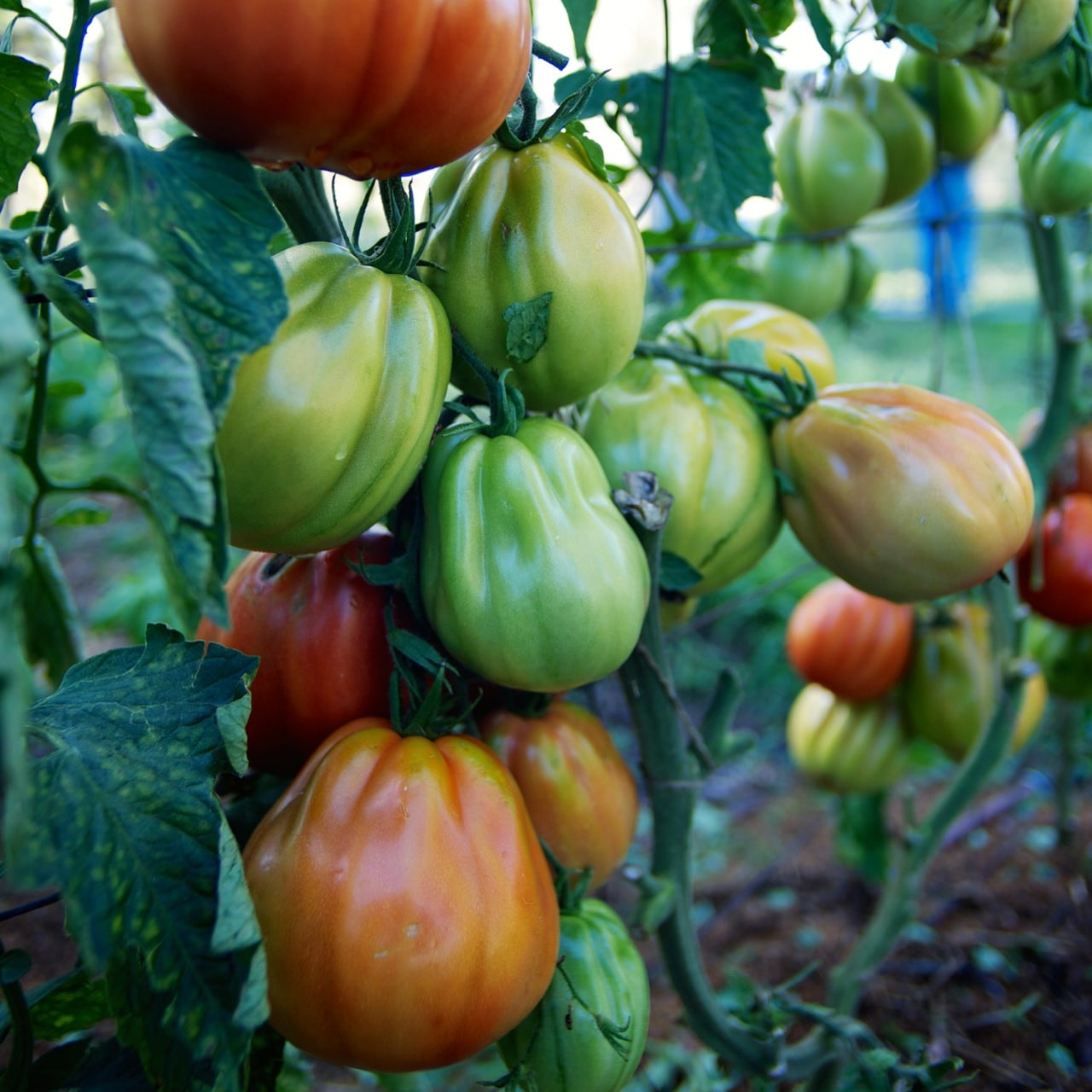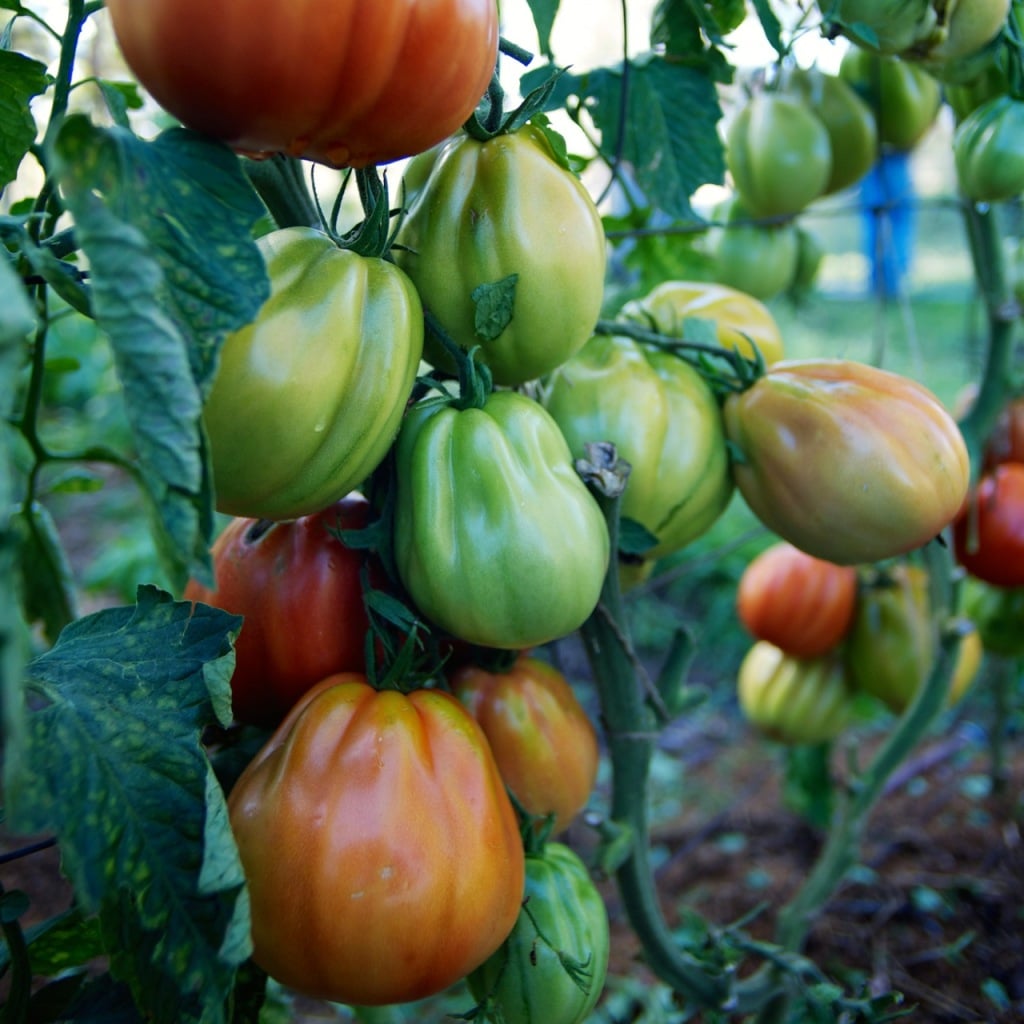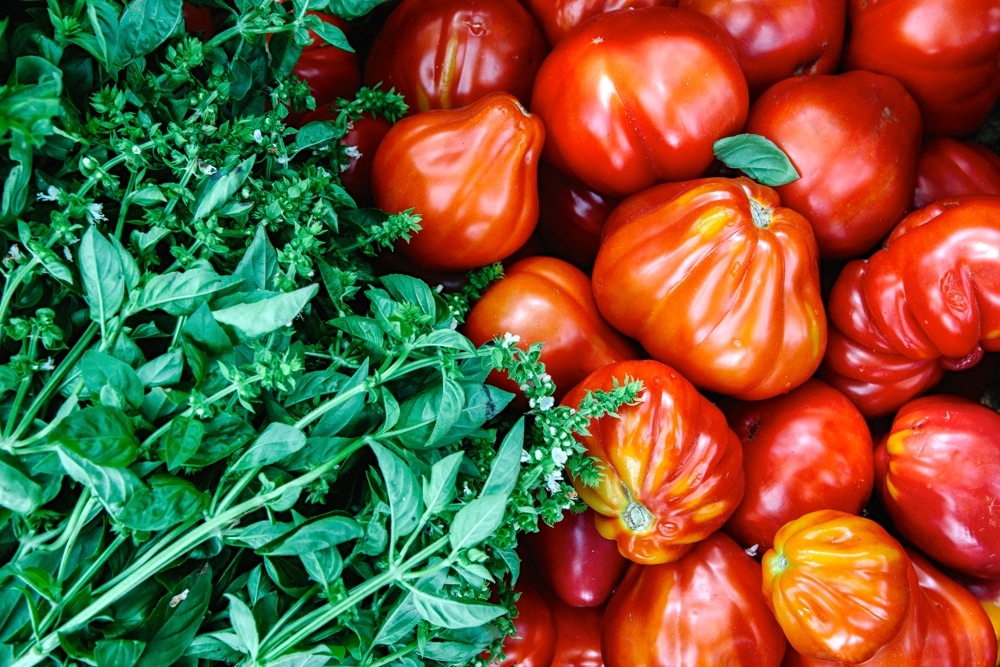 Red Pear Tomatoes
These are just drop-dead gorgeous. My favourite eating tomato ever. They're fleshy but firm and sweet but salty.
Red pear's are climbers and will crop over a longish period. Make sure you have a strong trellis or stake as these babies are heavy.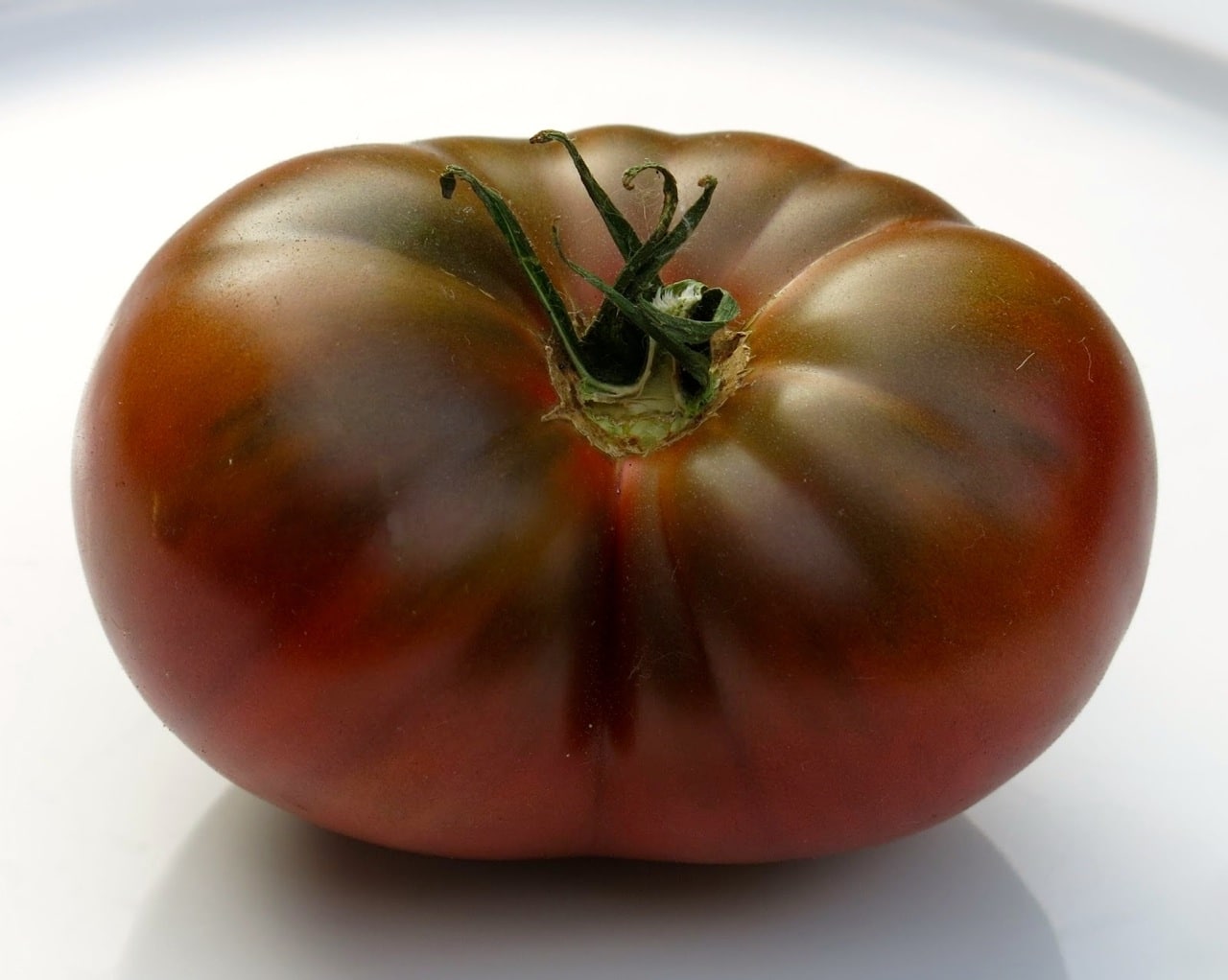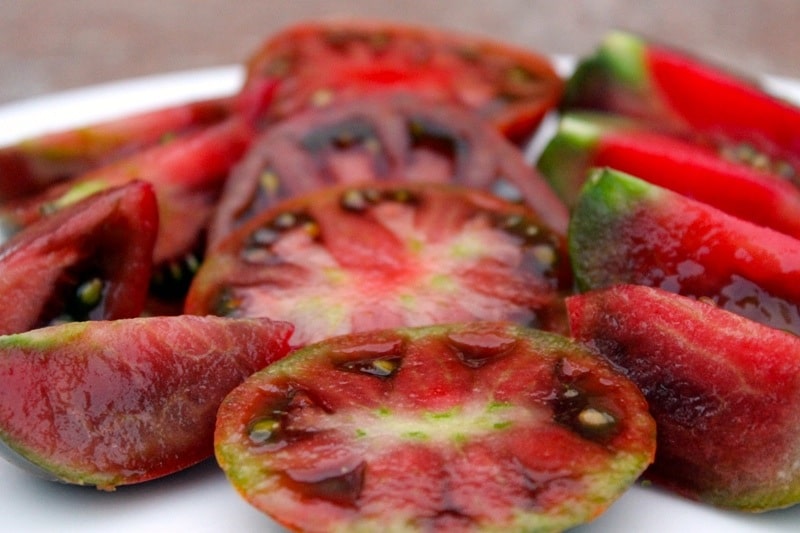 Black Russian Tomatoes
Because why wouldn't you grow black tomatoes if you have the option?
Beautiful eating but not such a heavy cropper given their heritage status and having been bred to retain their black russian-ness rather than their prolific-ness, i suspect.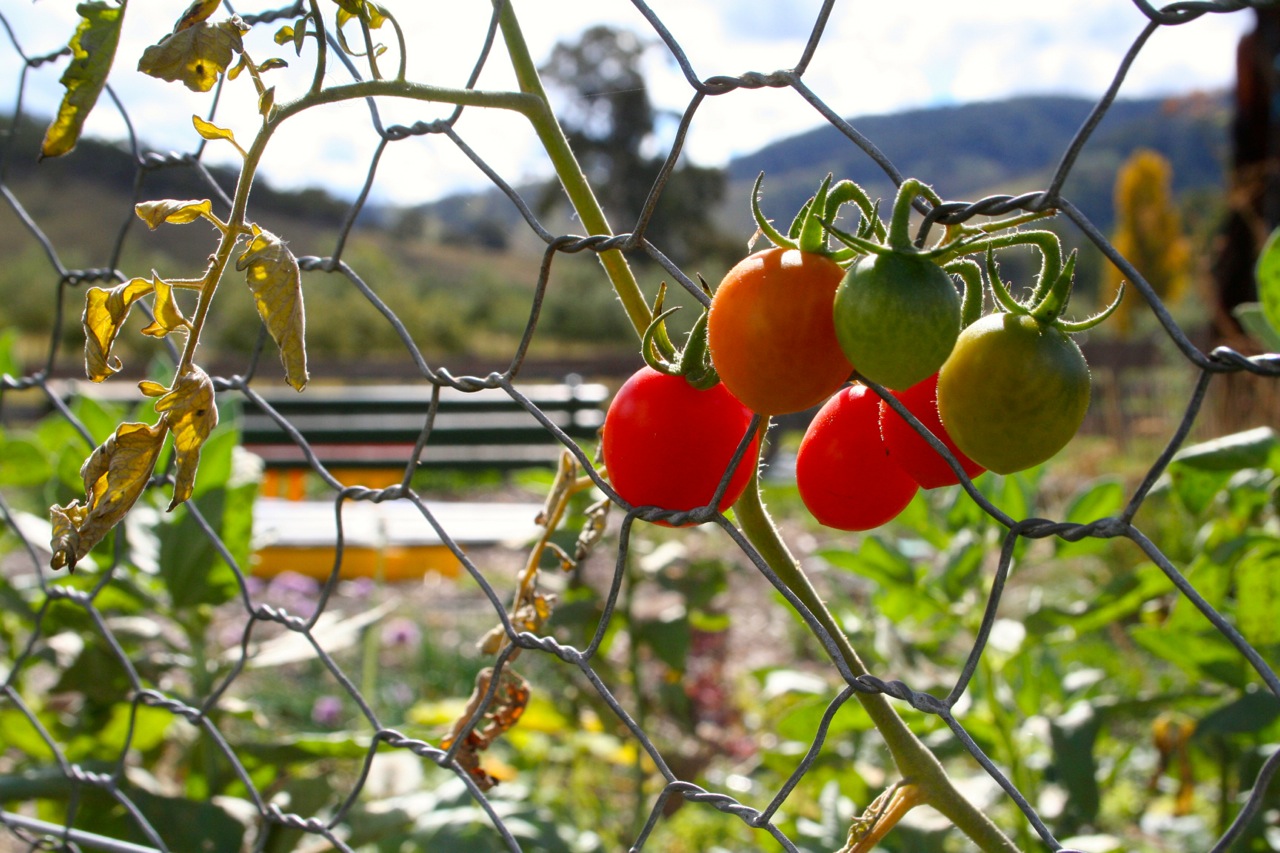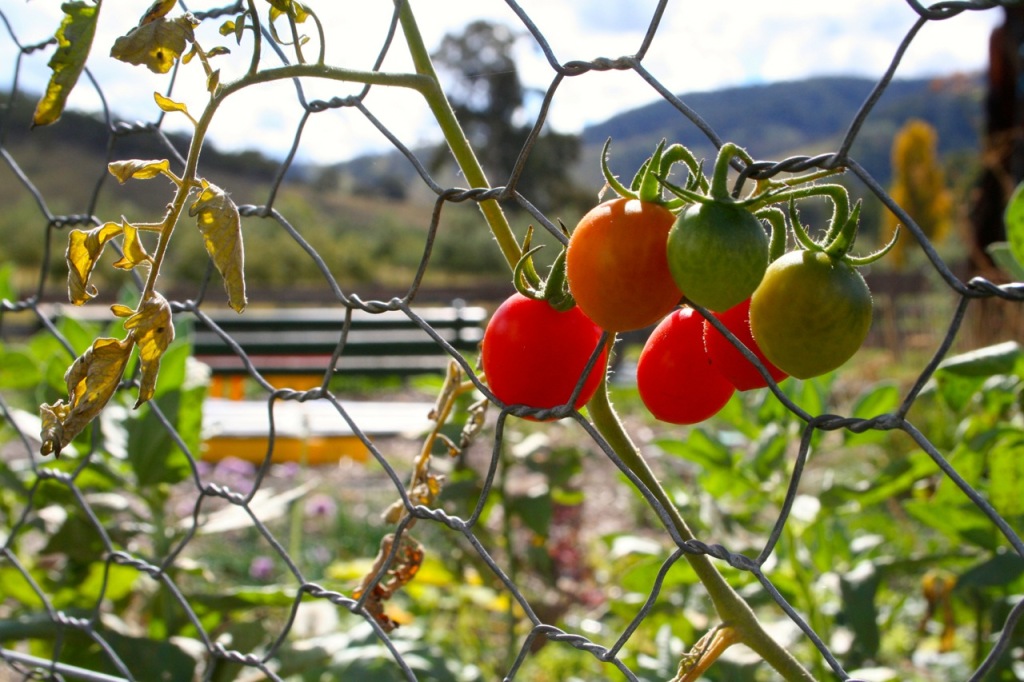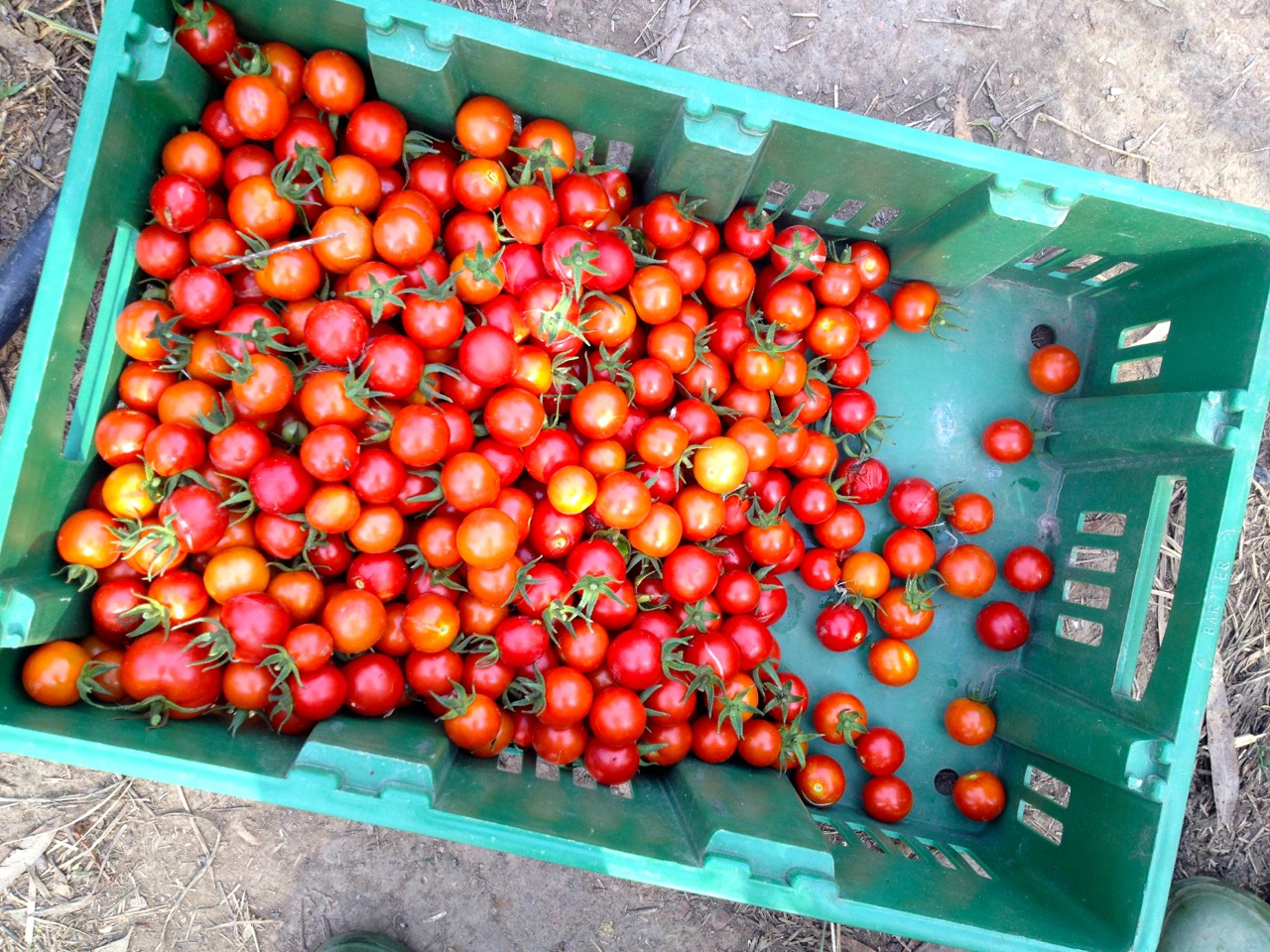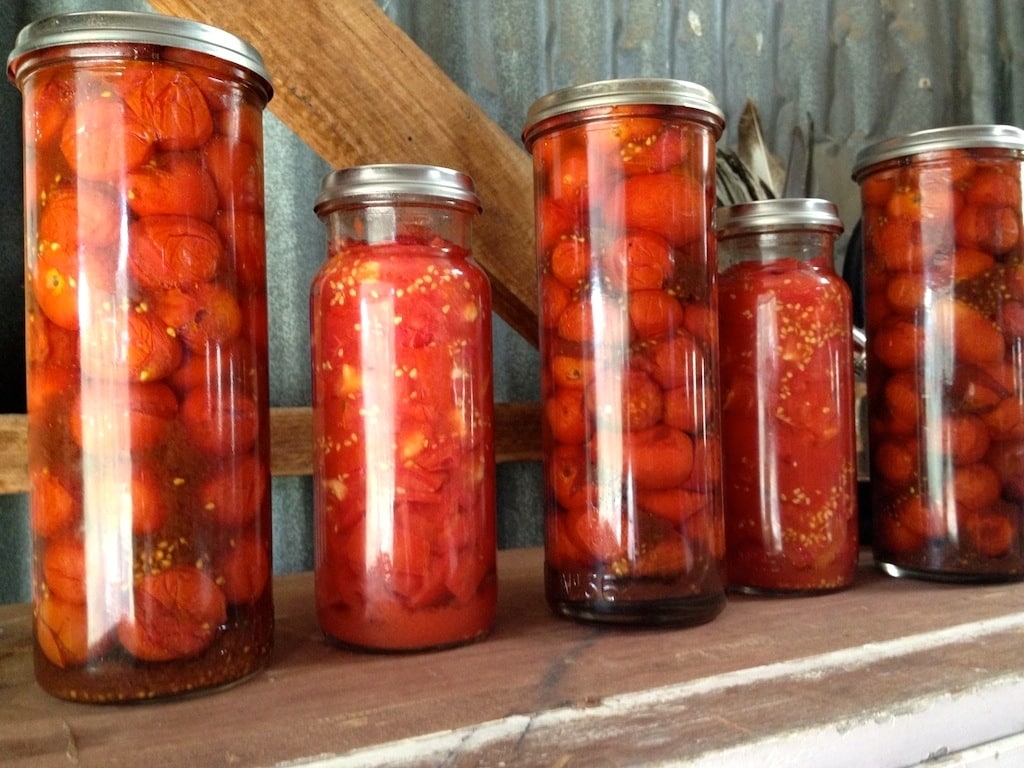 Cherry  Tomatoes
You can't go past a good cherry tomato. Seriously, these little guys are awesome.
They crop over a long period, they grow up, up up to the sky, they're pest resistant, sweet as anything and if you get completely sick of eating them you can bottle them whole.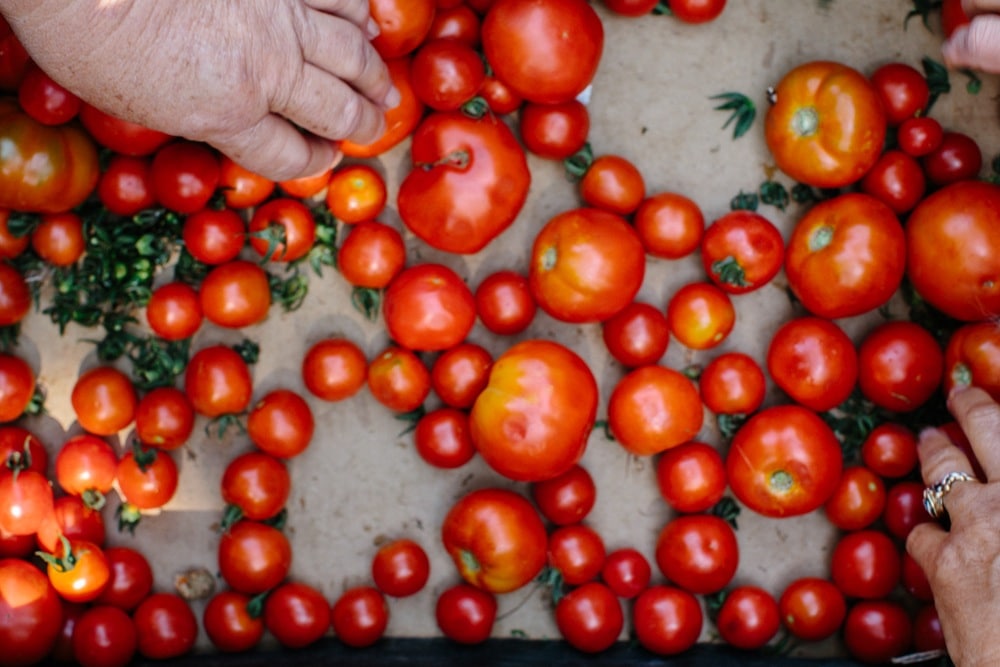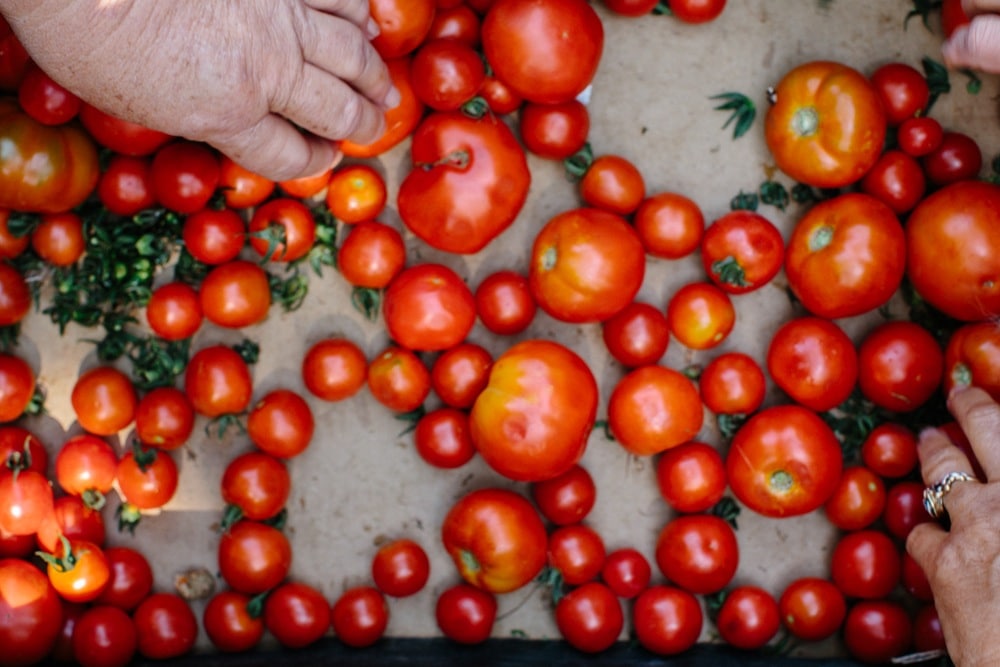 Now i think of it, I have so many more than five favourites. But these are on the top of my list. I think.
Where to get your tomatoes: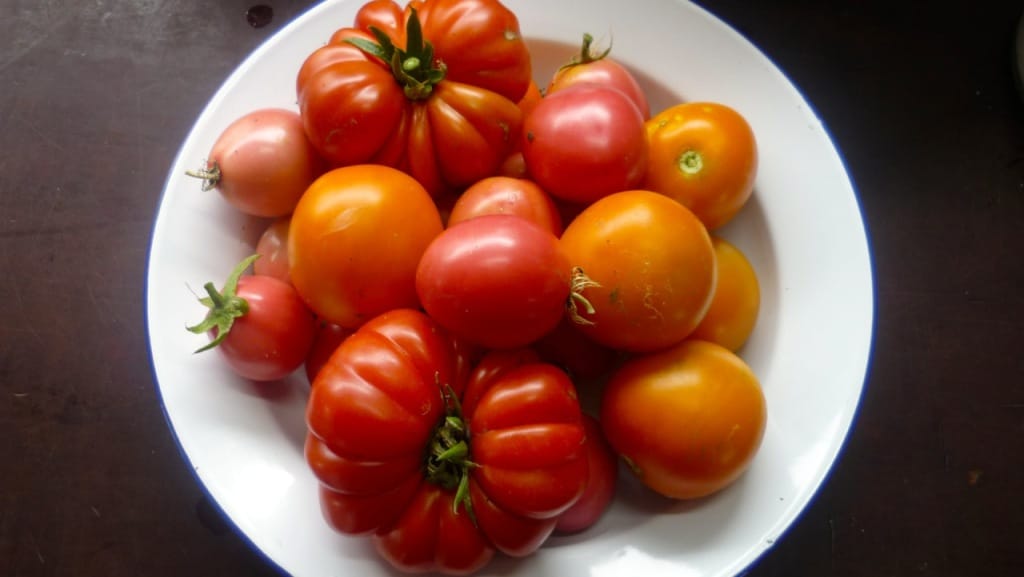 What's your favourite tomato to grow? Shout out and represent for your most beloved variety! We'd love to hear…
First, 8th and 14th photos taken by the gorgeous Luisa Brimble at our Passata Day last summer.