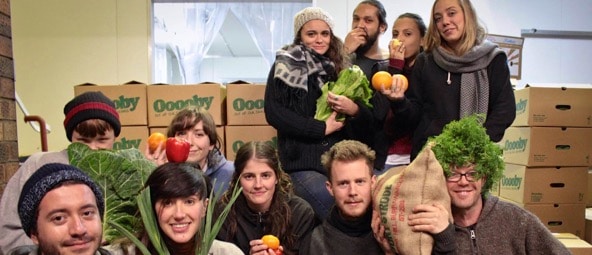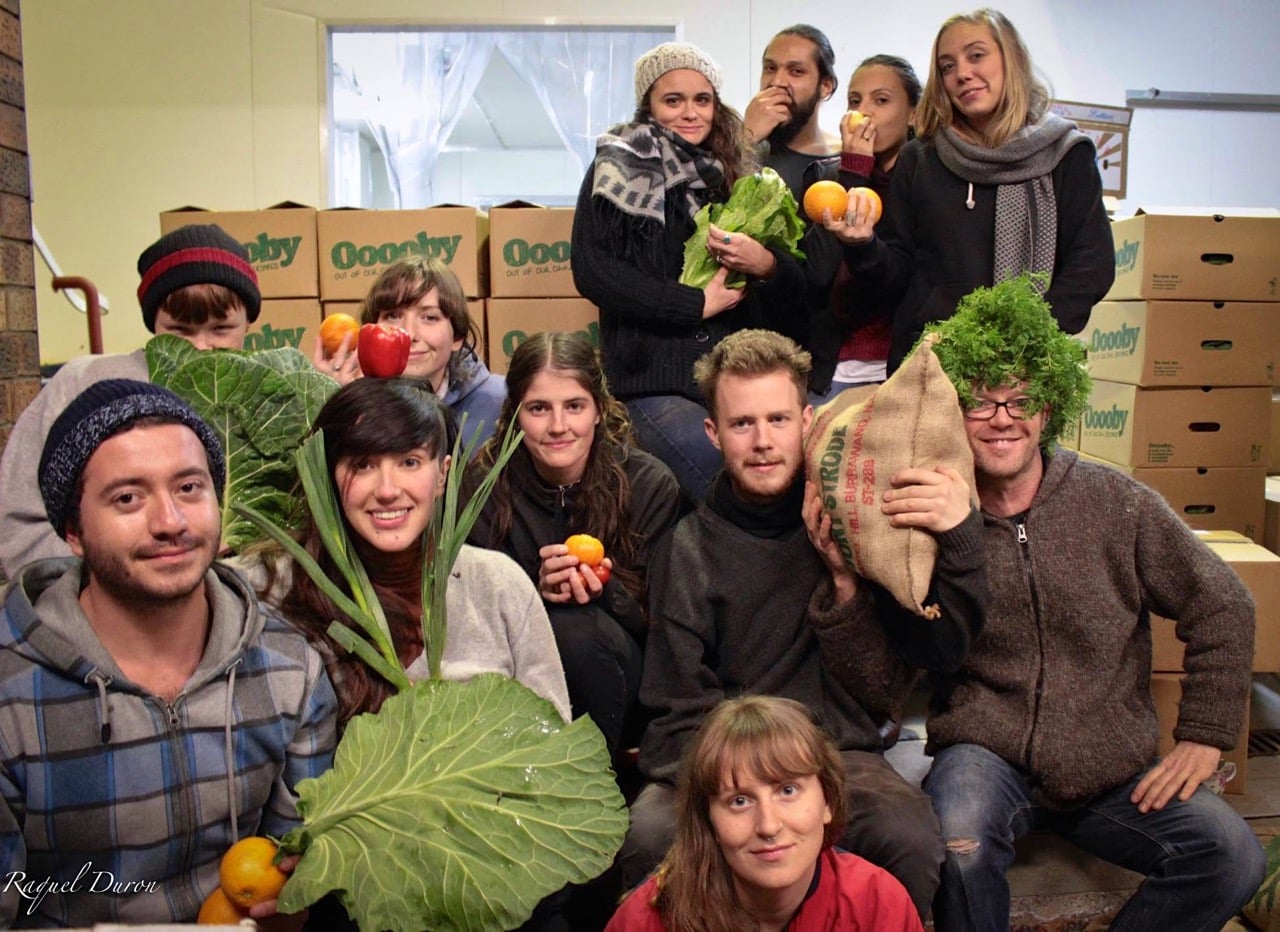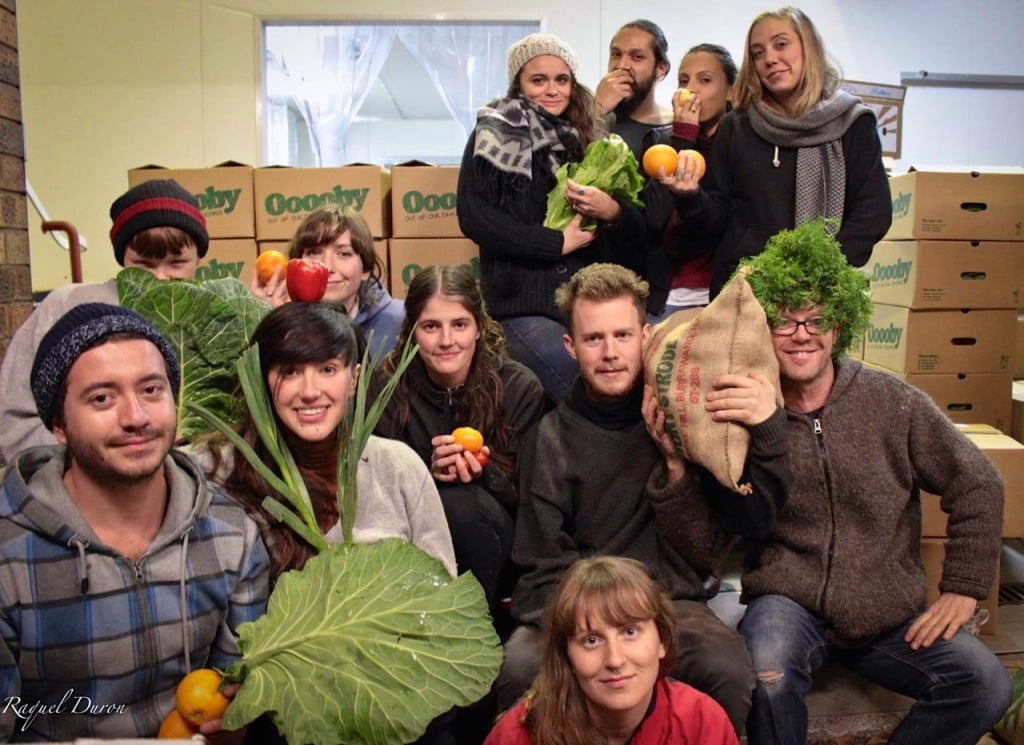 We all know darn well that there are many facets within our food system that have to change – and what we love most is that in just about every nook you look there are passionate folk who are doing their bit to help create change.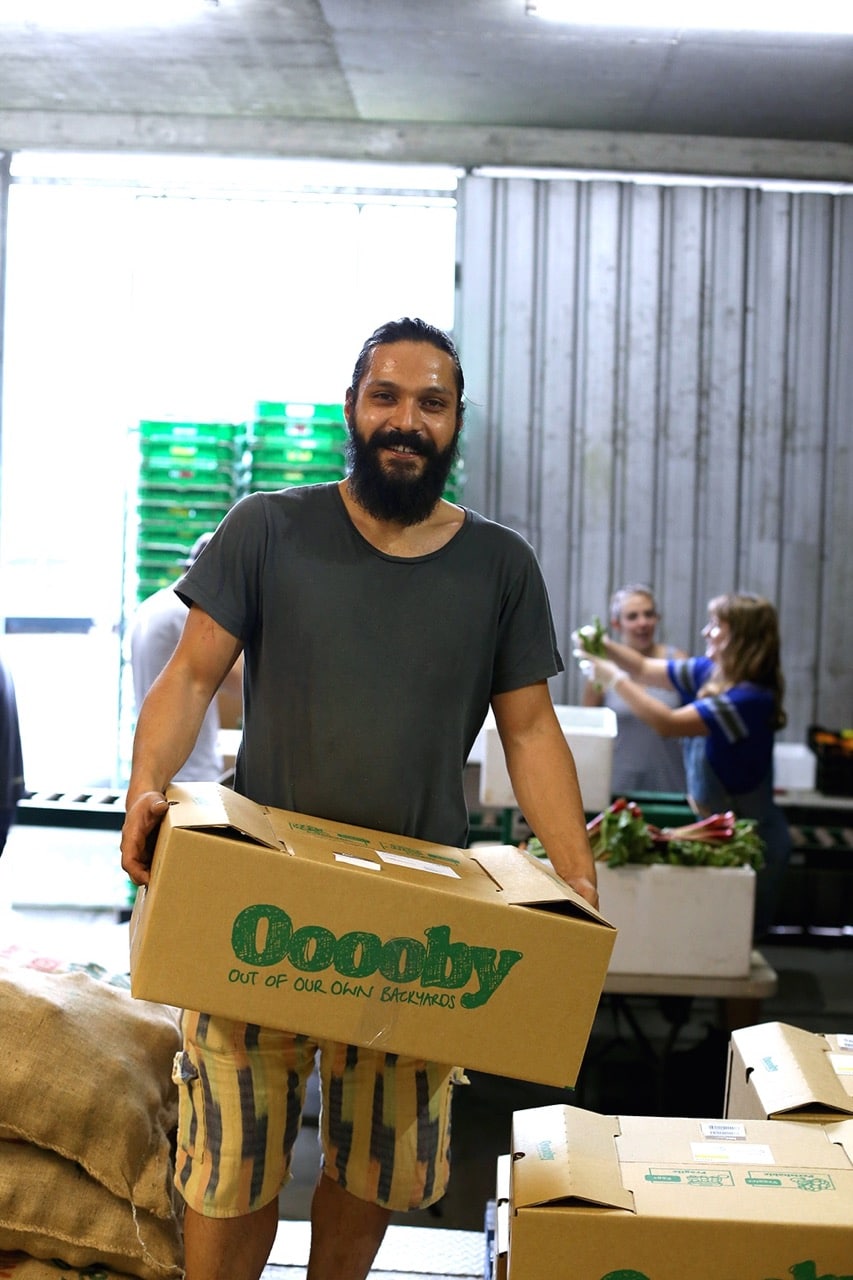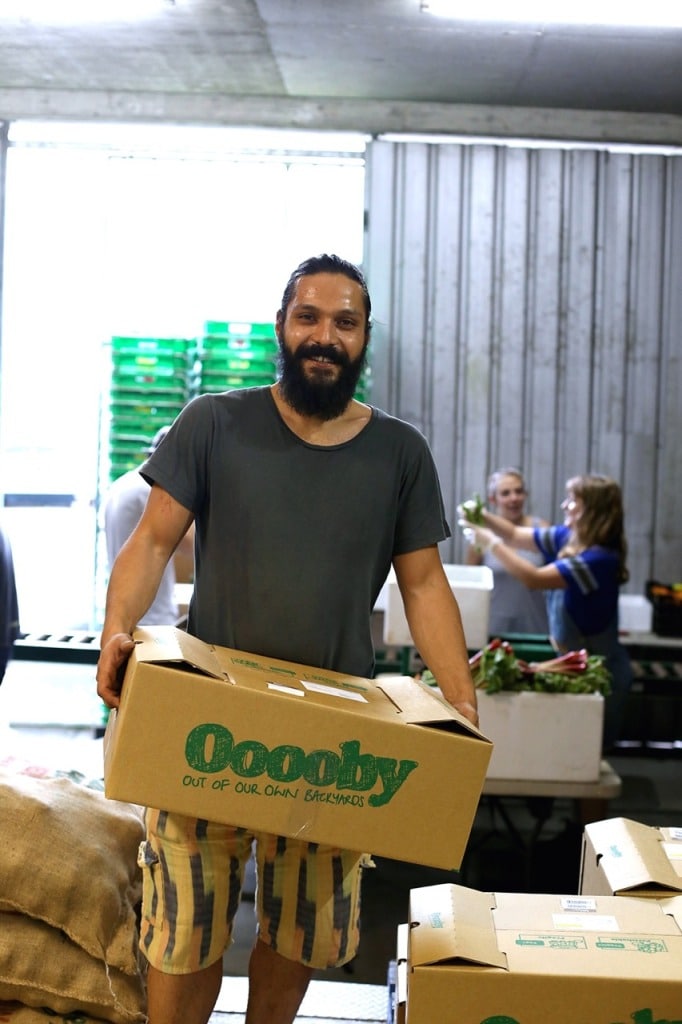 One of those people is Murat Keskin, and he is a part of one of those very special companies working to do the same thing – Ooooby.
As an acronym for 'out of our own backyards', Ooooby was originally founded in Auckland, New Zealand by Pete Russell, with their website saying it began "as an idea in response to the overwhelming evidence that our modern industrial food systems are causing more damage than they are worth."
In 2011 Murat came across the concept and in July last year, started a Sydney hub for the business, with the help of Pete and Ooooby's software engineer Davy van de Vusse.
At it's most basic, Ooooby buys vegetables from local farmers, creates weekly seasonal vegetable boxes and delivers them to customers – with 50 percent of the retail value paid by customers going to the farmers.
But of course, it is so much more than that.
"Our aim is to change the food system," says Murat. "We want to create more regional local systems, and are working to get away from this global food system which is destroying everything."
To create a more localised food system, Murat emphasises that we need to create better systems first. "We basically don't have the systems, and we're trying to build the systems that the big guys already have, and apply that to a local system.
So that we actually have access to all those little small scale farms, and have an easy way of shortening the supply chain, getting their produce and delivering it to people's doors."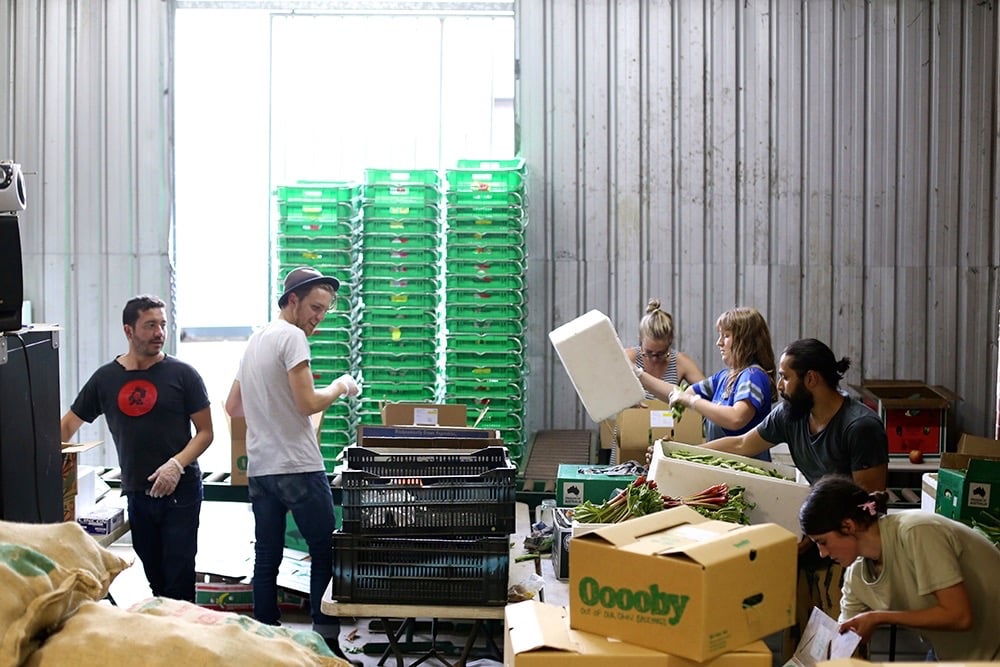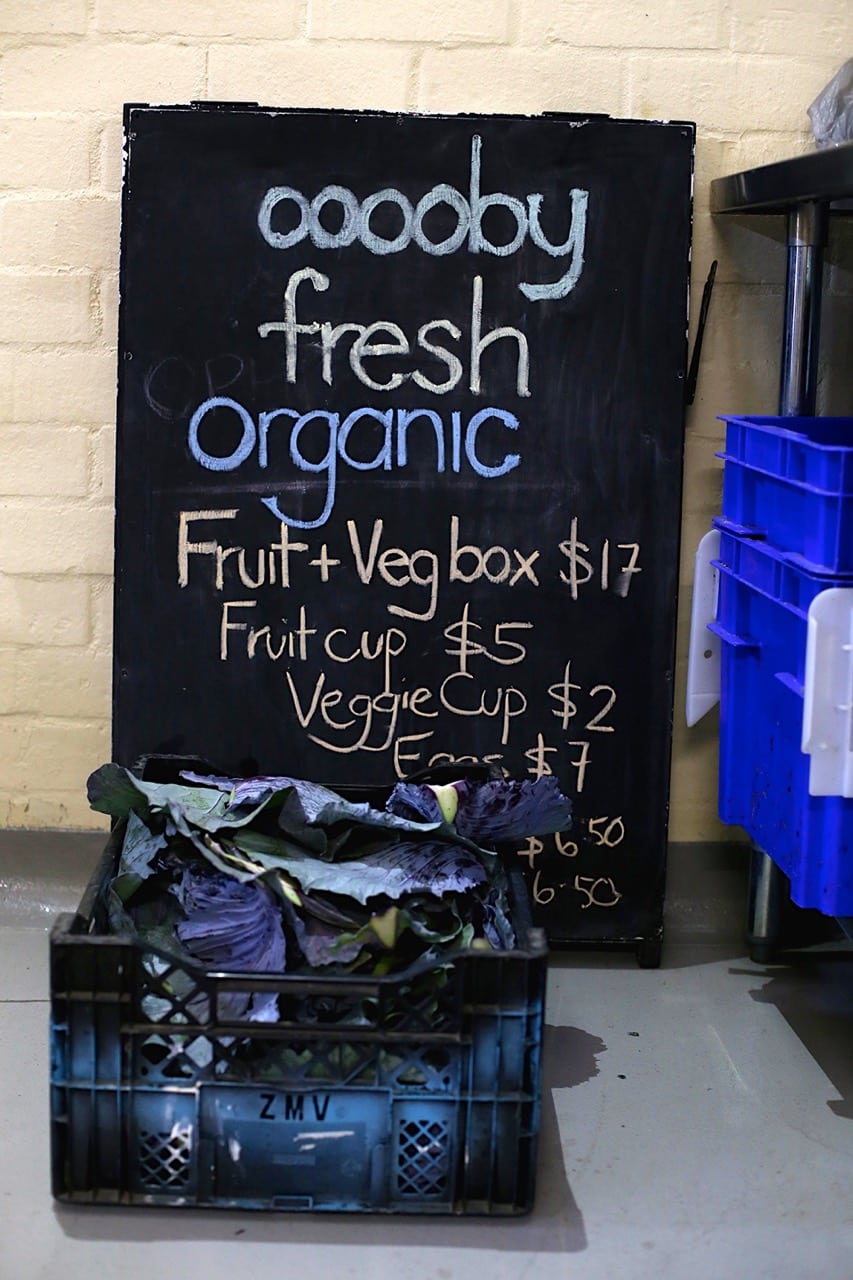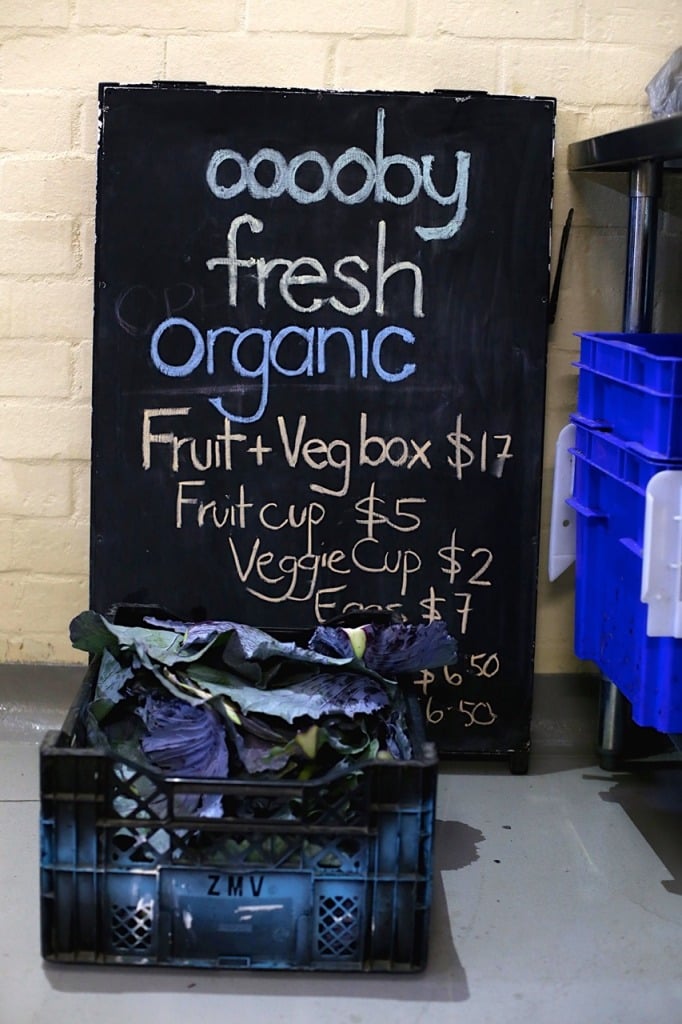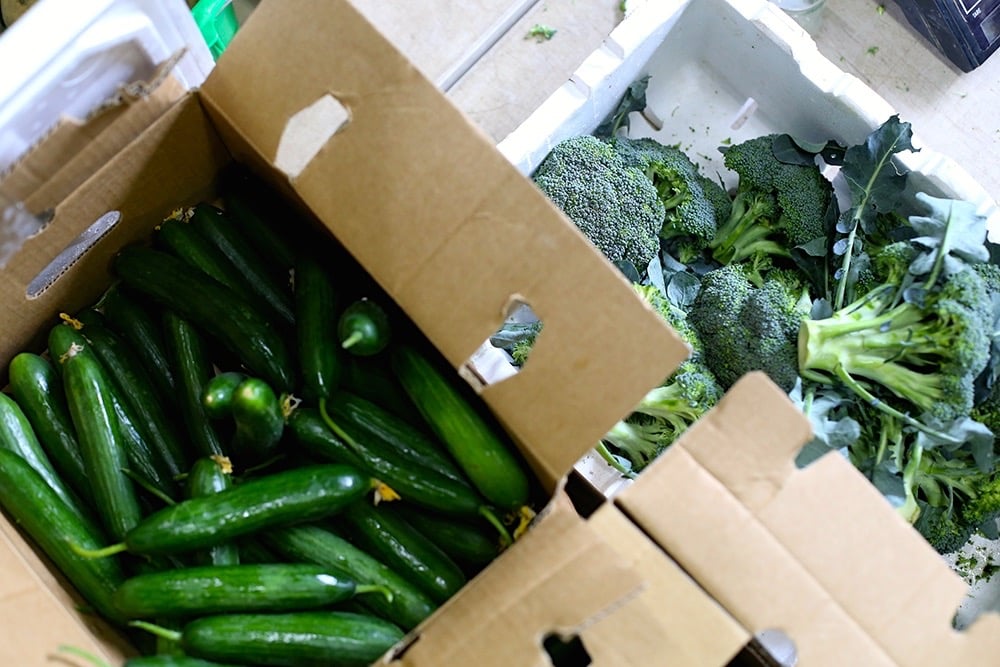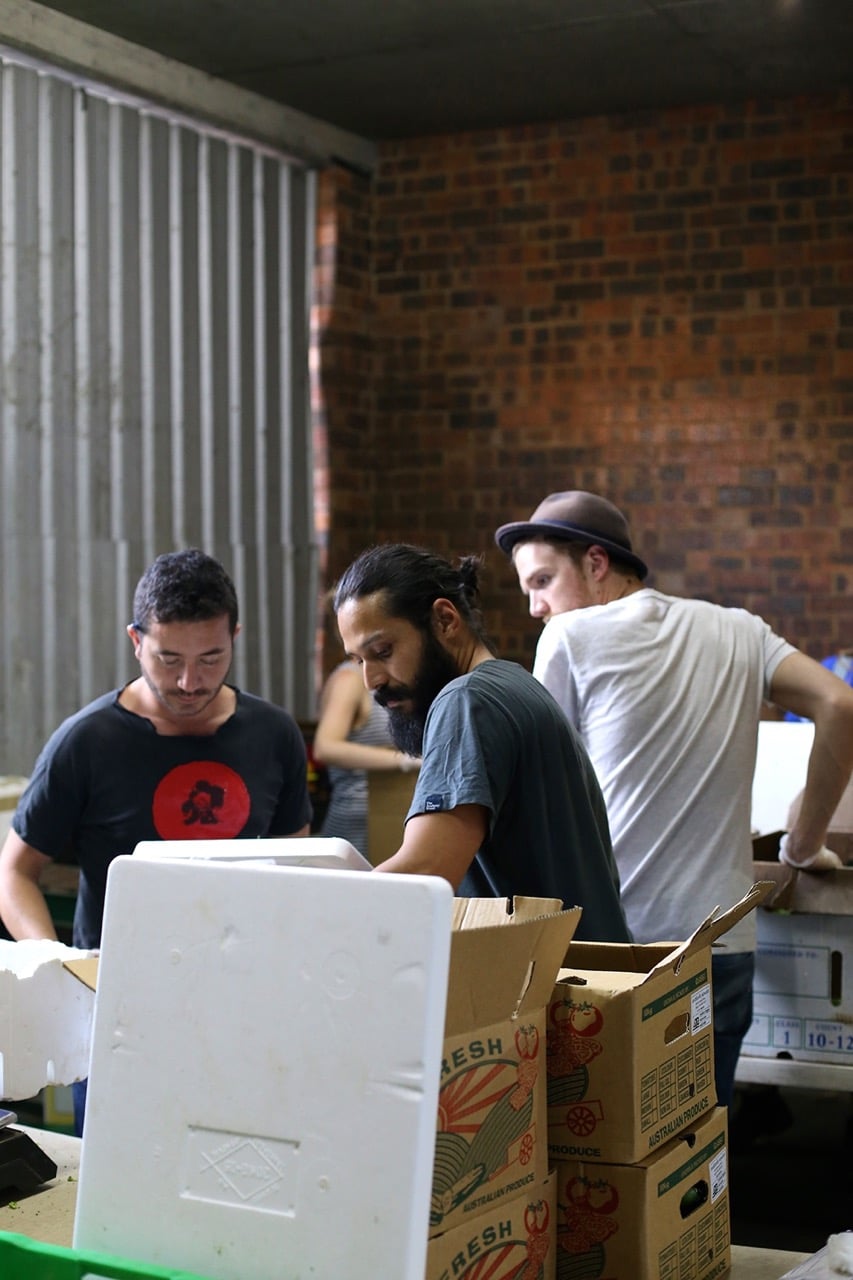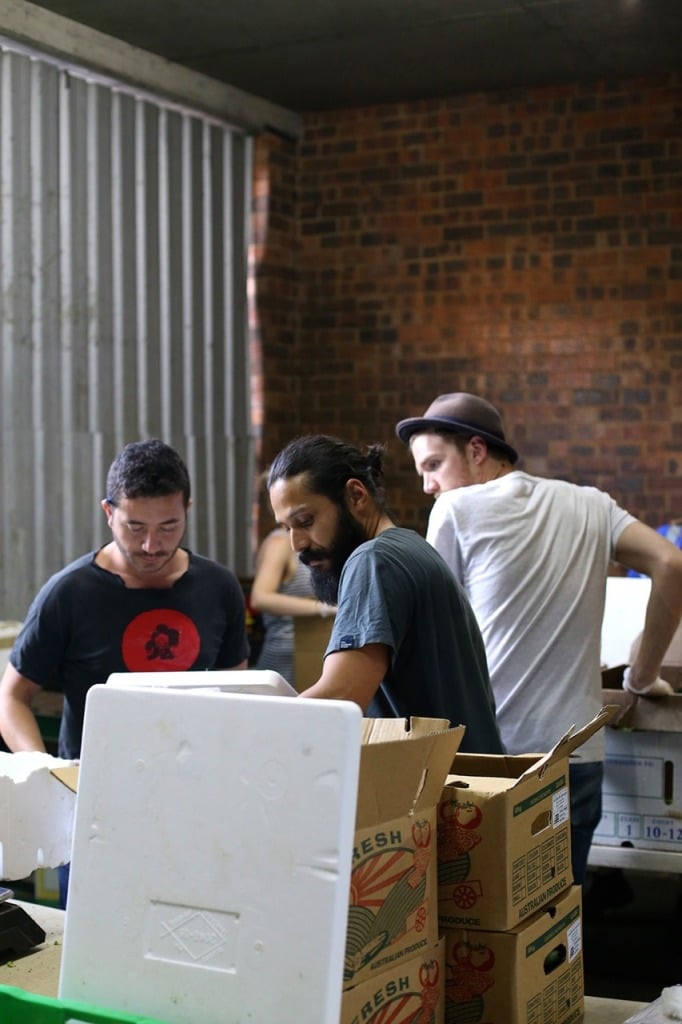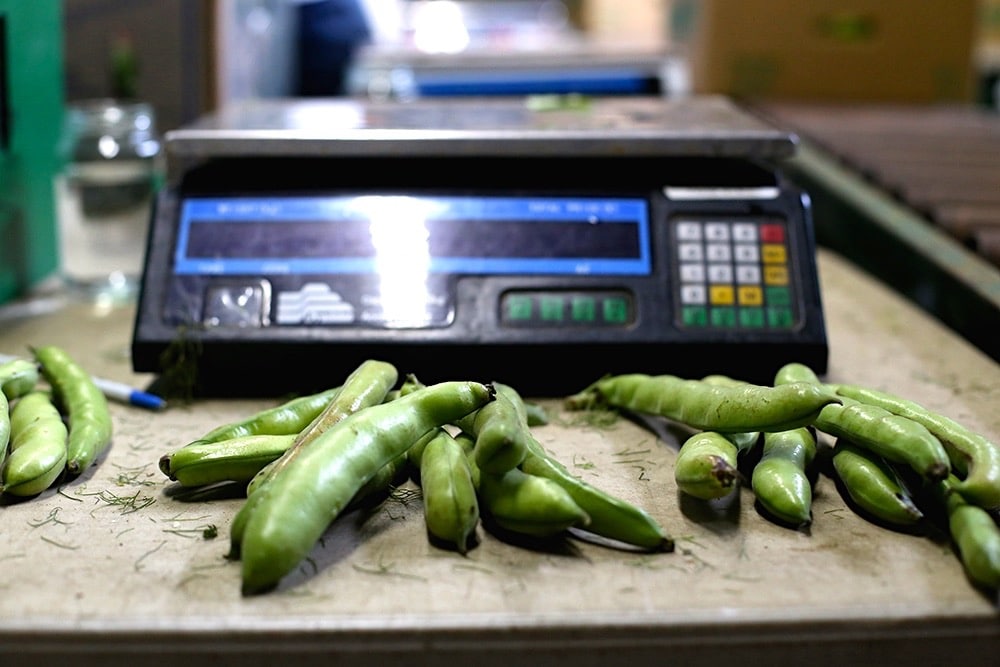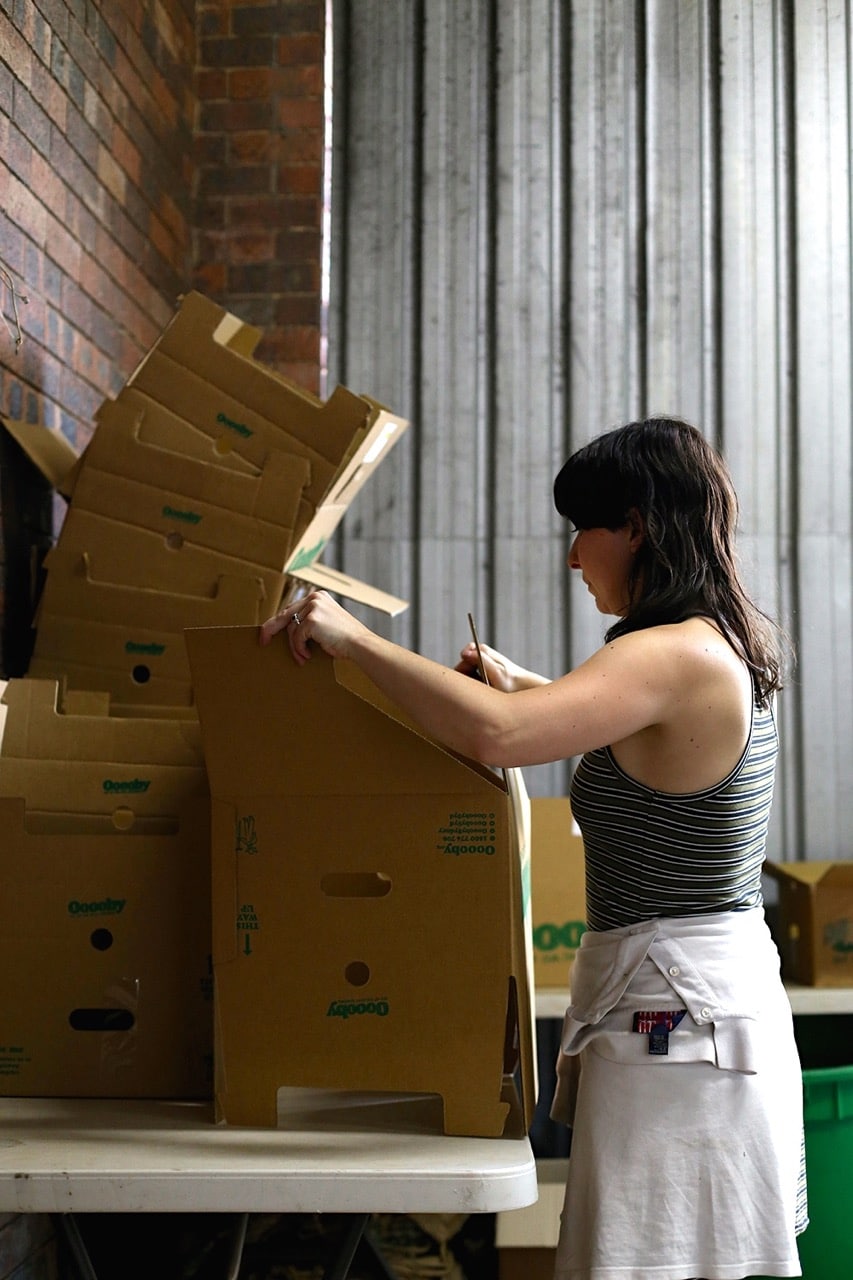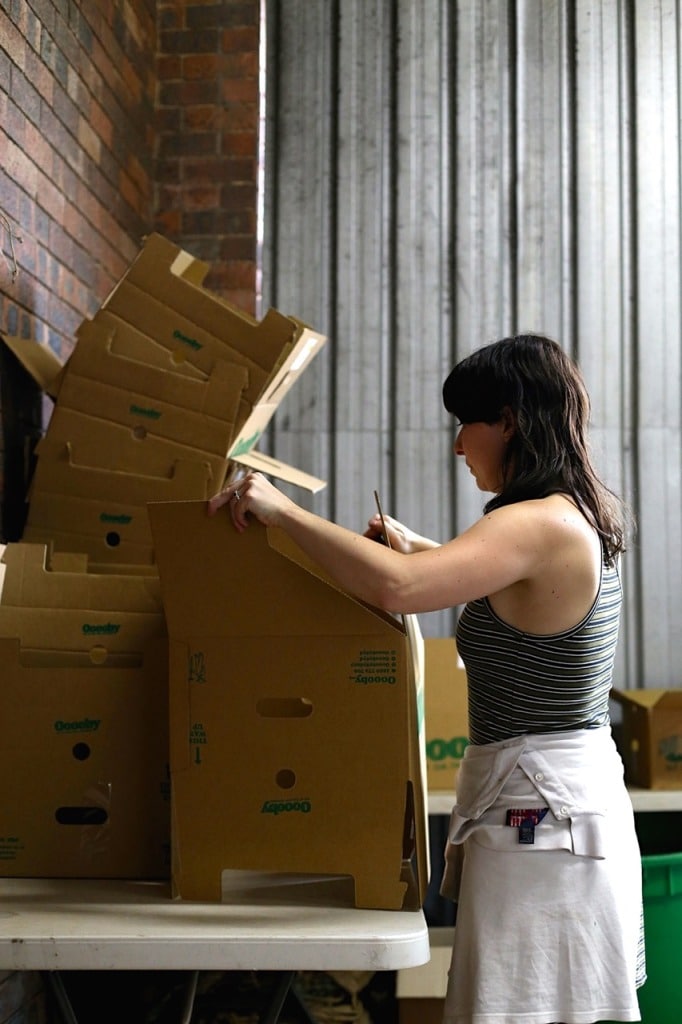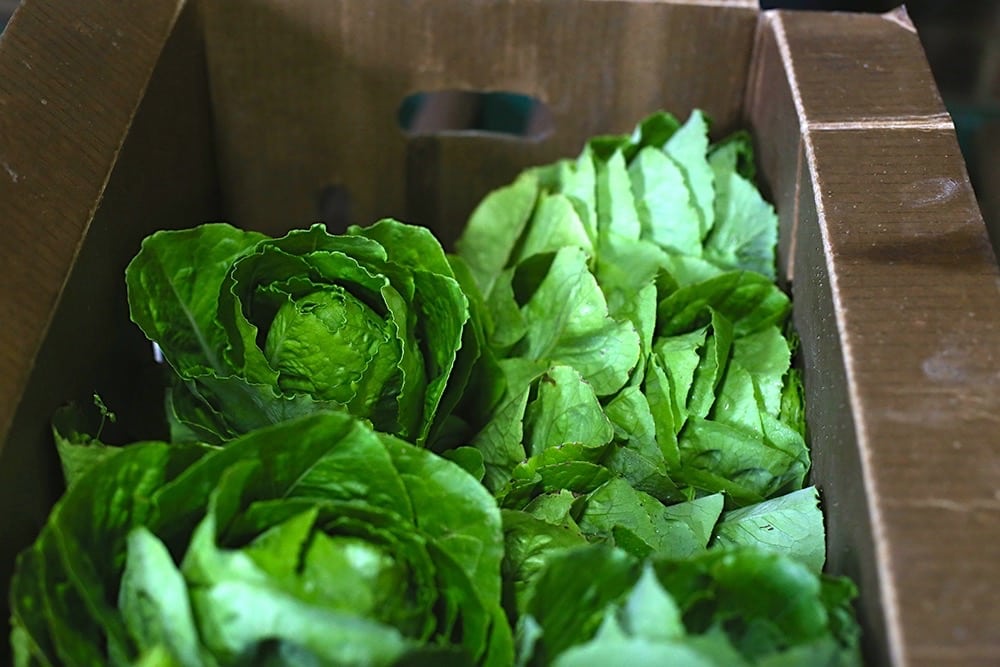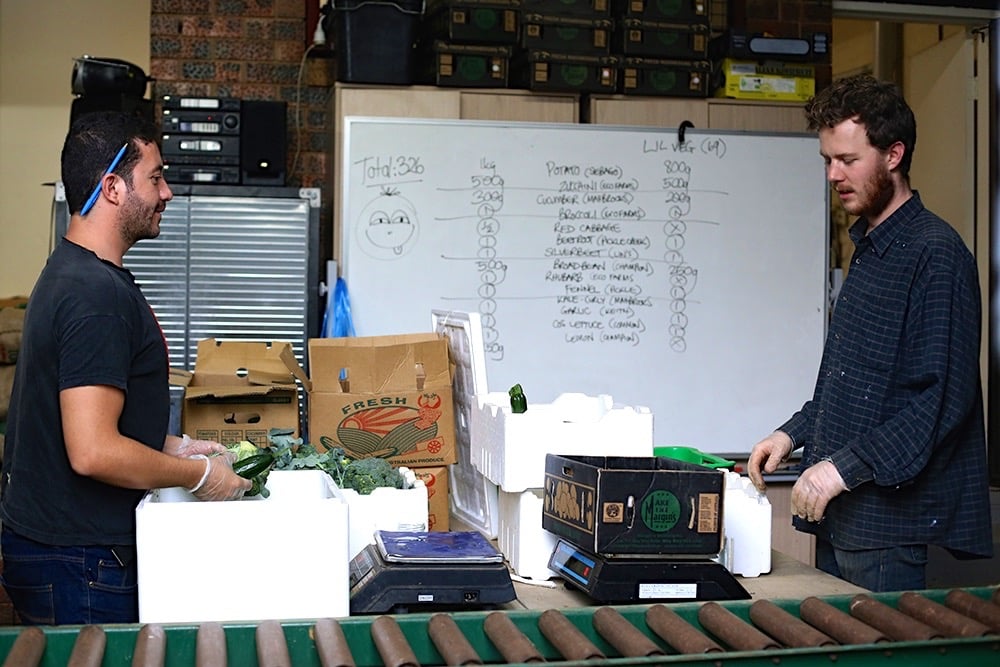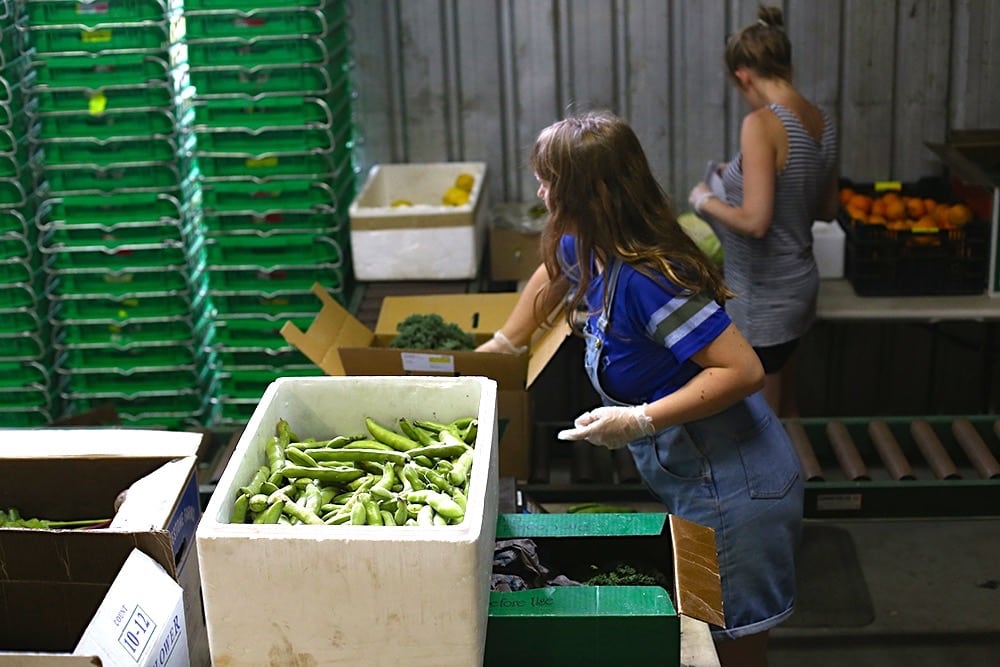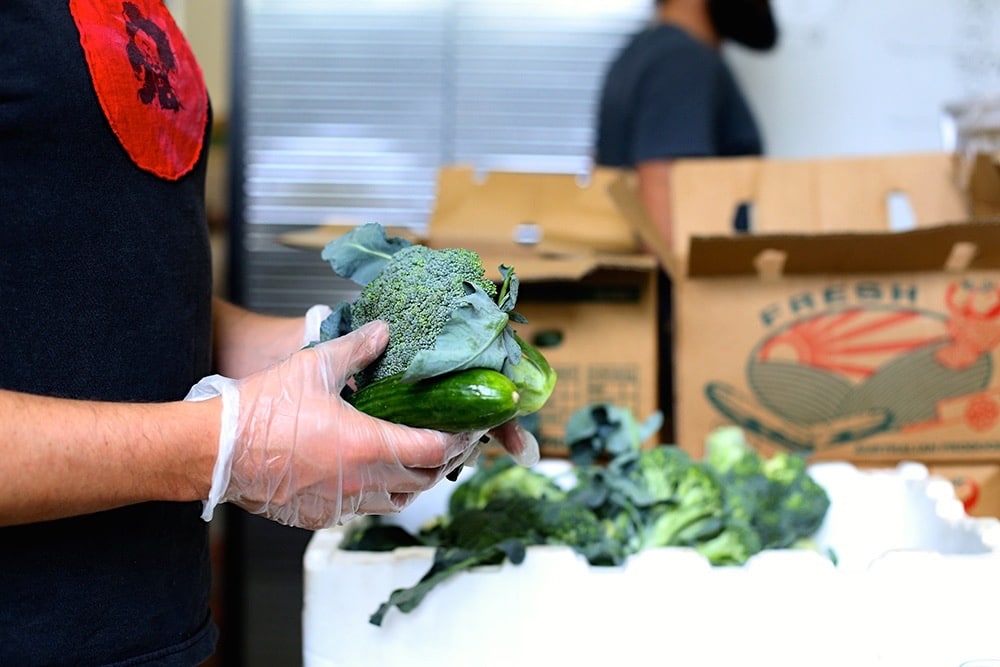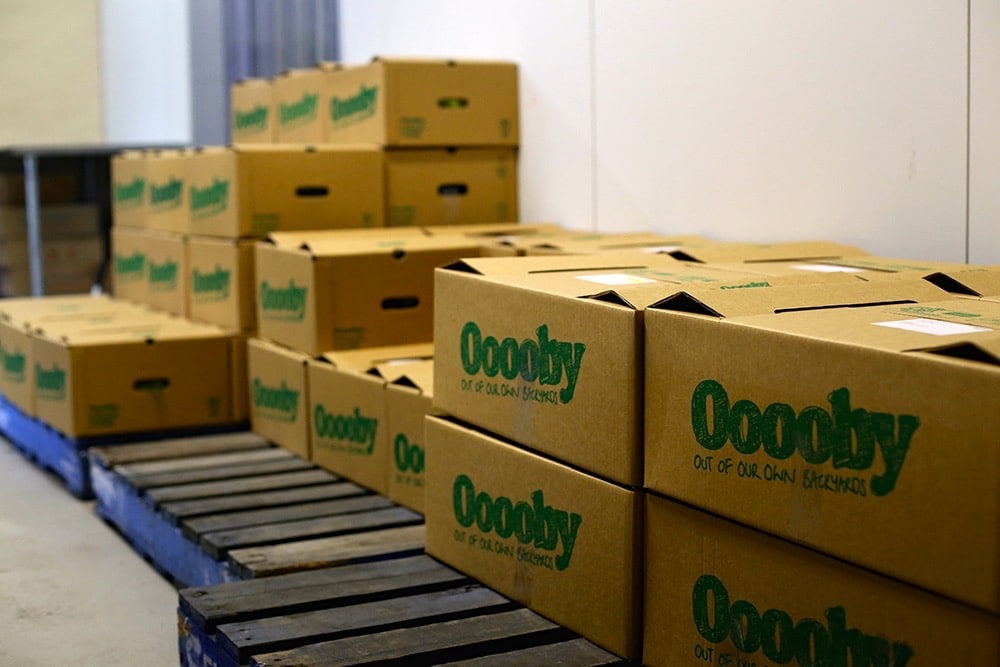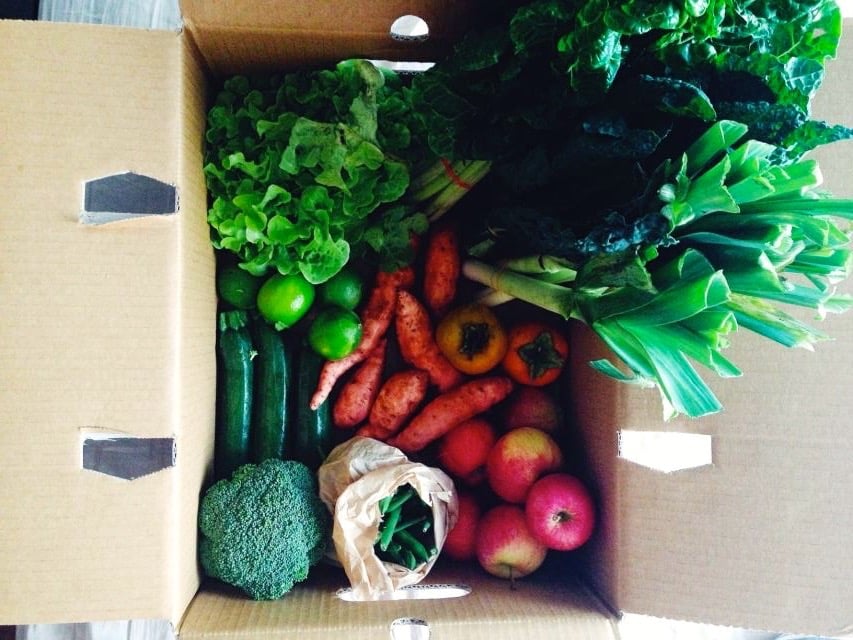 Having started out in Murat's kitchen as a very small operation, Ooooby Sydney now delivers 300-350 boxes to local homes each week.
After eight months of operating the process himself, the fortunate opportunity to buy the similar local box scheme, Food Connect Sydney, presented itself.
In order to take over Food Connect, Murat partnered with Pete and Davy and the trio created a trust.
"Because there is no definition for social enterprise, we needed to create something around it, so we built a trust. The trust basically owns the company now, and the trust has the shares, and Pete, Davy and I are now trustees with no beneficiaries. And we're going to build on that."
Their aim is to take away as much official ownership of the project as possible, and create autonomy for each of the Ooooby hubs in various cities as they start up.
"We're building on the structure and the governance model day-by-day and we're trying to take ownership away as much as we can. It should belong to everyone. We wanted to create all those Ooooby hubs, wherever they start, very autonomously."
"So how's it going to work? We are going to get more trustees in there all the time, more people who are in the space and can influence it and decide what we're going to do with the money when we have money.
To decide where we are going to invest it to actually best develop local food production. So we're going to have a board of trustees, and have money in front of them that they will need to put into something that will make our goal happen."
One of Ooooby's big goals is fair payment for everyone – from their employees to their farmers.
We caught up with Ooooby on a Monday night, when a dozen casual crew members were spending their evening packing the weekly boxes before their deliveries to customers the following day.
"The big thing is that everyone should be getting paid fairly. And that's why, in trying to create a sustainable business we don't want to be relying on volunteers and grants. We want to be sustainable ourselves."
And of course, of vital importance when it comes to being fairly paid, and creating opportunities, is the array of local farmers that Ooooby works with.
All produce sourced comes from organic and chemical-free farms that are primarily small-scale farmers – from small mixed-variety farms like Common2Us and Pickle Creek Farm, to the largest being Rita's Farm in Kemps Creek who works across a couple of properties.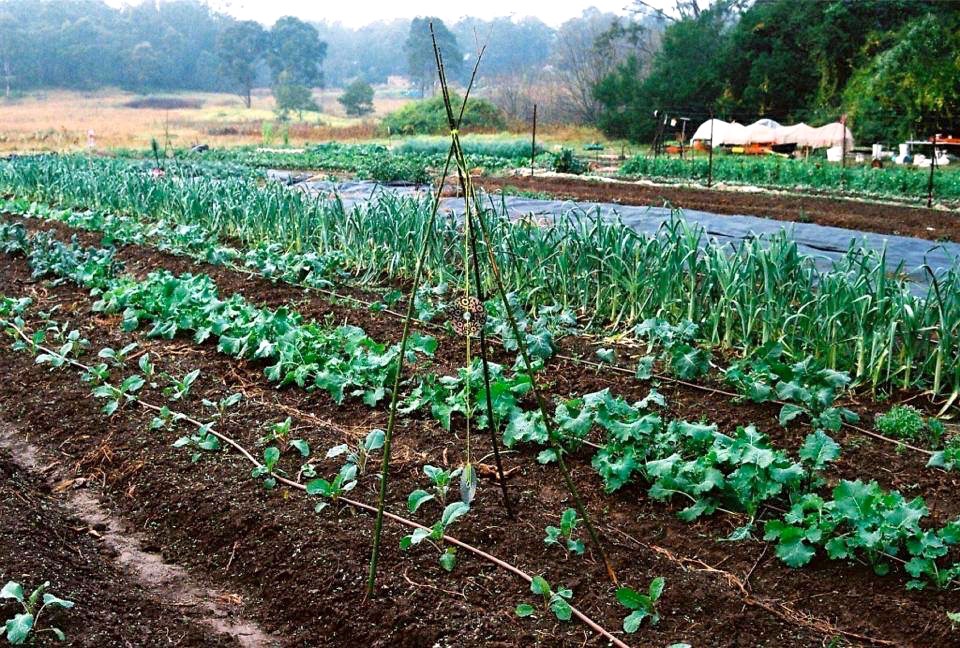 Pickle Creek Farm, Cattai
Other farmers such as Michael Champion from Mangrove Mountain are bringing extra farmers into the fold.
"Michael's helping us and helping the farmers around the Mangrove Mountain region by basically buying off them and delivering to the city – so he's basically the distribution channel for Mangrove Mountain, because other small farmers don't have the opportunity to come out this way."
Murat also collects from farmers as close to the city as possible, venturing beyond 100 km only when really needed. "I'd say about 90 percent is within 90km."
Farms such as Rita's Farm and Common2Us lie 40-50km away, while Mangrove Mountain is 85km away.
"Our potatoes currently come from the Southern Tablelands in Crookwell, around 250km away. Our apples come from Adelong, around 450km away. I think the furthest we have currently is really items we need to buy from wholesalers."
To maintain diversity for customers, Ooooby buys items such as bananas from wholesalers who bring them down from Queensland.
"Ideally I would not like to buy from Queensland. We were buying our bananas from Lismore, but they weren't ripening, and even though we want to go as local as possible, I can't unfortunately give customers bananas which in the end aren't edible.
So the nearest [for bananas], and the furthest of all our suppliers is currently Queensland bananas. We're trying to be as local as possible, and still have a diversity, to still make it exciting for the customer."
And keeping it exciting for the customer is vital to having, and getting, enough folks on board to enable significant change.
"Our customers value the Ooooby idea and believe in what we do. Food consciousness and the question where what we eat it actually comes from is certainly increasing with many reconsidering purchases from supermarkets.
"Ideally we would love everyone to be part of the Ooooby movement, though we also know change takes time. Not everyone is perfect and neither are we. We all evolve day by day. Being creatures of habit it is hard to break the routines we have established and it already is an achievement if we manage to get on the brink and start questioning – from there we can see things clearer.
"We believe that we are on the right track and hope that more people will join us on this journey, everyone makes their choices with their own wallets and if they decide to spend there hard earned money with us – that's great – we can ensure that it will be a fulfilling purchase.
"All we hope for is that people appreciate and like what we do and with that contribute to the Ooooby culture to create tangible change that will ensure food security and a good a life for our children."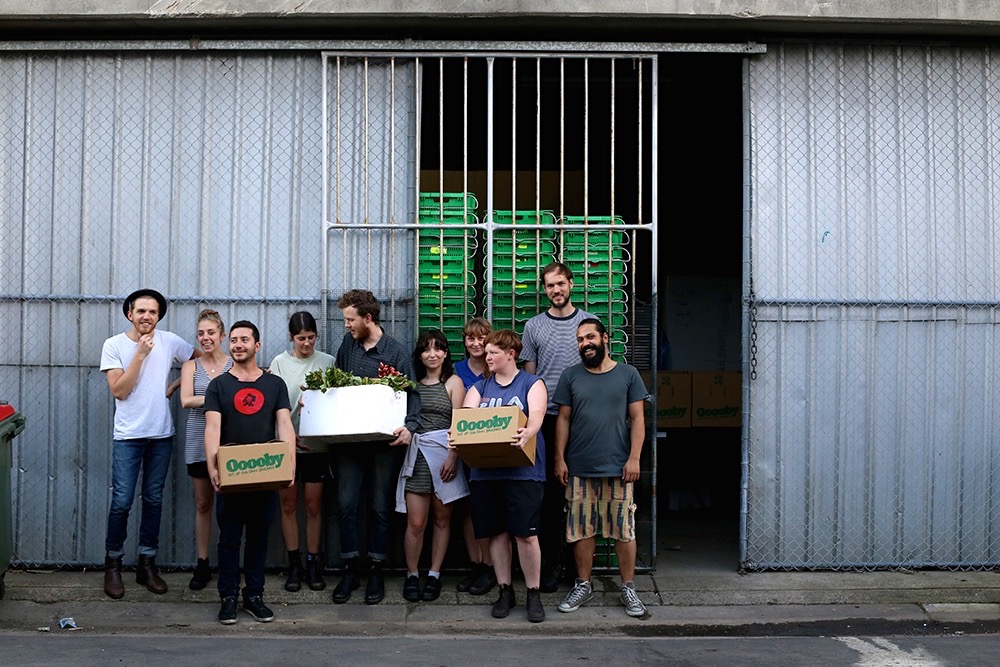 To see Ooooby's offerings or to find out a little more about them, visit them at www.ooooby.org/sydney, and on their Facebook page where they keep their network in touch with their farmers and crew.
Interview by Emma Bowen. Em is a grower, writer and thinker- she runs The Slowpoke and is about to launch the funkiest Urban Farm that Sydney ever did see with the team of Green Up Top.
Images 2- 12 + 15 by Emma Bowen, image 14 by Pickle Creek, all other images via Oooby