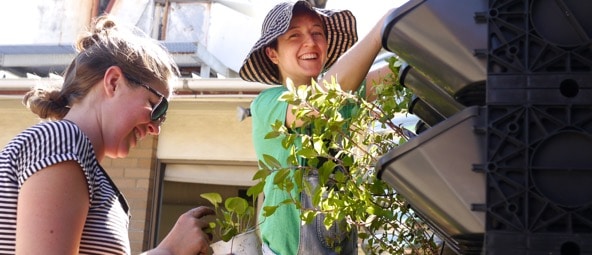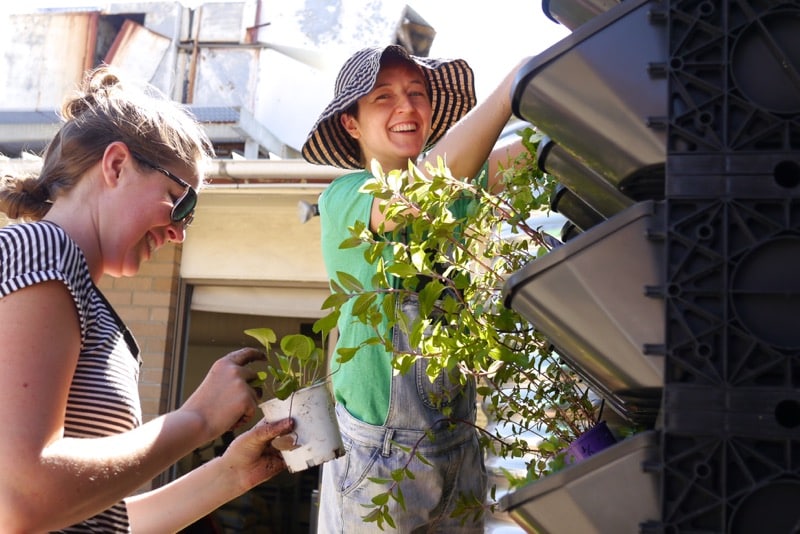 You know it's going to be a good day when you jump out of bed, pull on overalls and work boots, and head  for the door with your big straw hat, garden gloves in your pocket.
It was raining in Redfern when we arrived in the morning, but that didn't matter one little bit. It was planting day at the 107 Rooftop Garden , and we were going to rock it.
By mid morning, the sun was out, drills and angle grinders were sounding, and we were loading in straw and irrigation and plants and pipes and a bathtub.
Planting day is a big milestone for this garden we've been making, even in it's small-ness. We've been thinking and designing and dreaming of this garden for 2 years, and now it was time to get it all growing.
Thanks to all our amazing collaborators, donors, crew and volunteers, we were just about ready to go. Just add beautiful people, ready for a hands-on Sunday afternoon.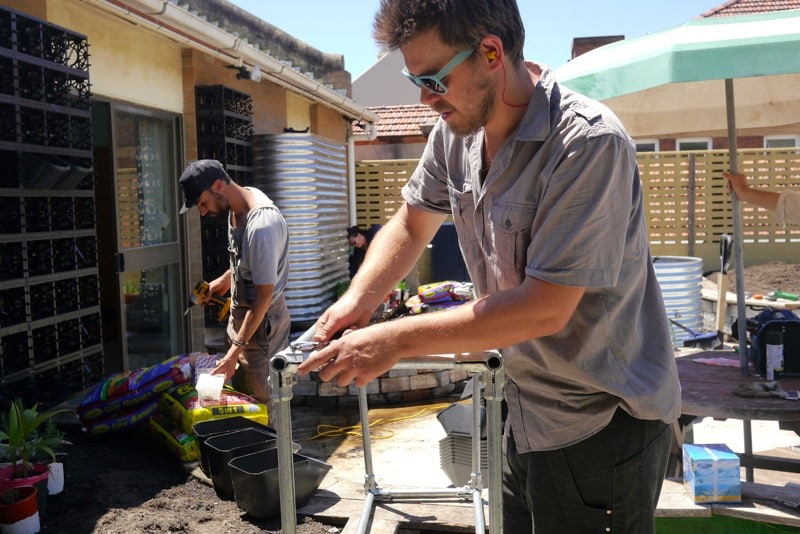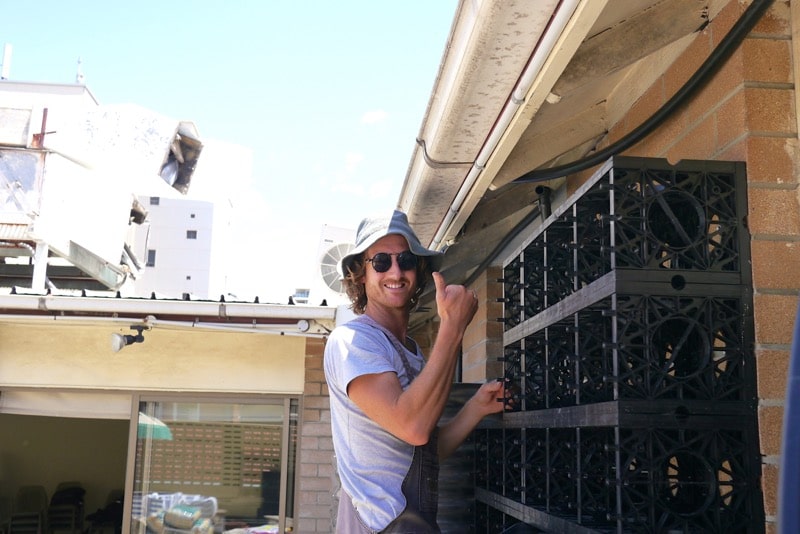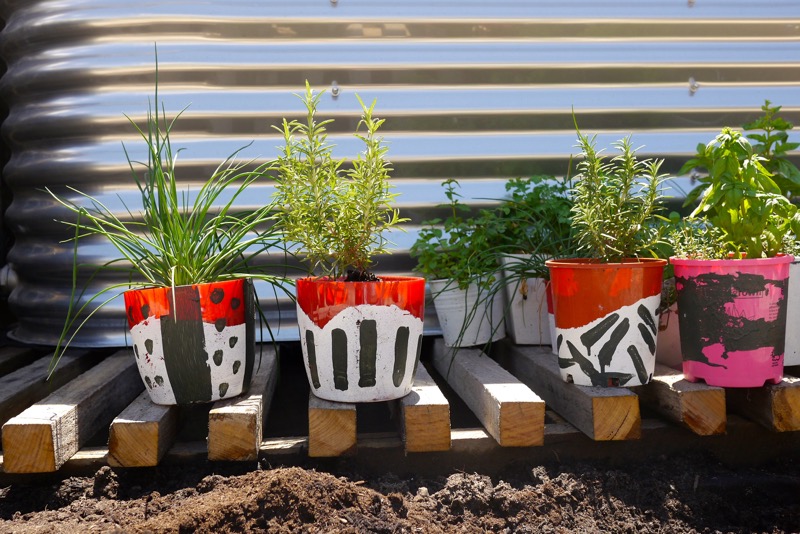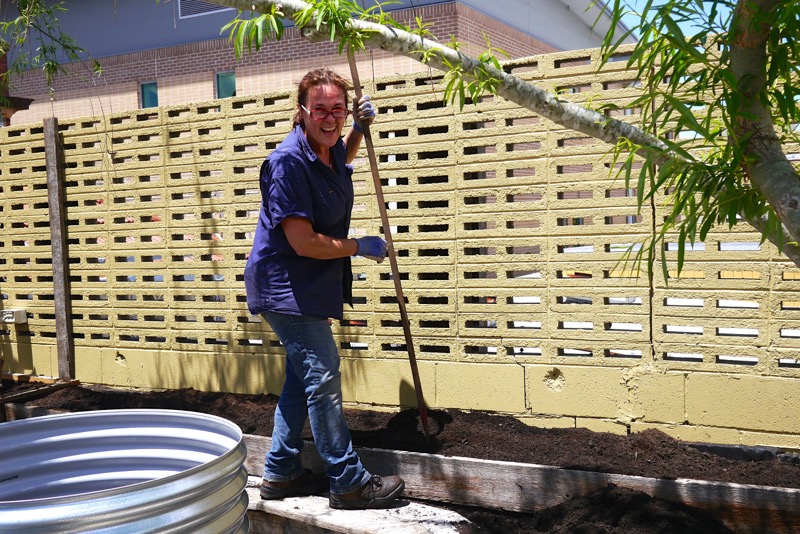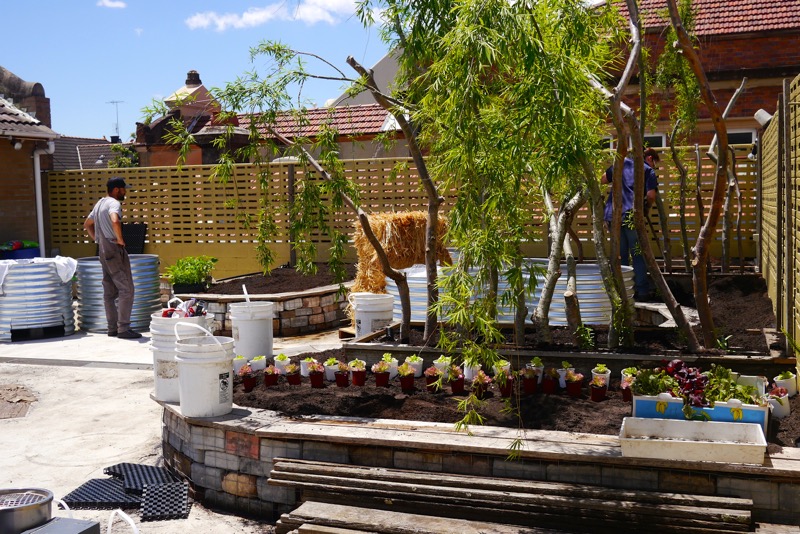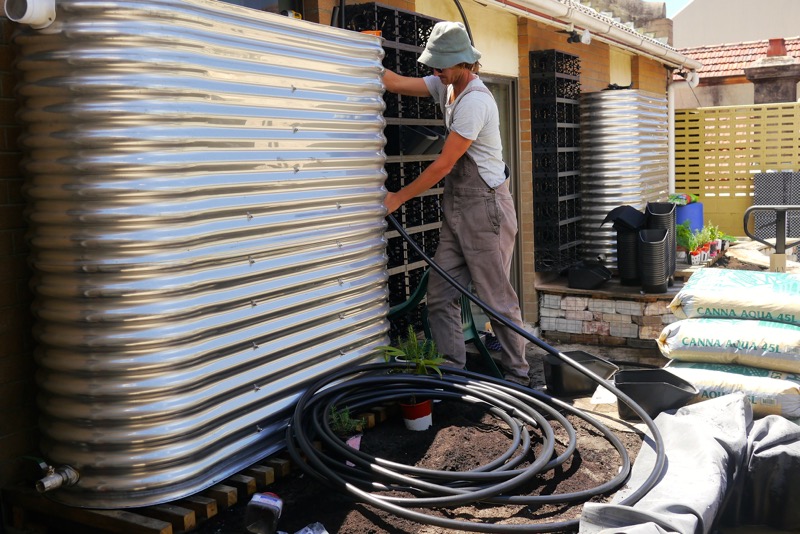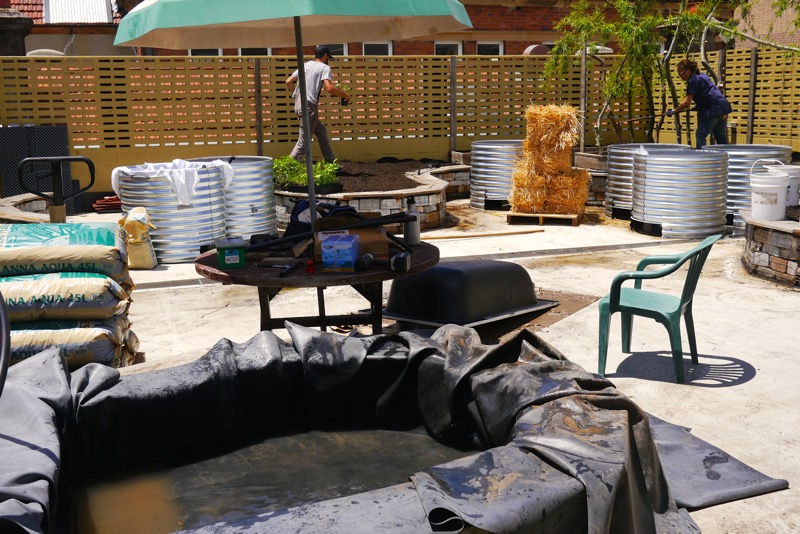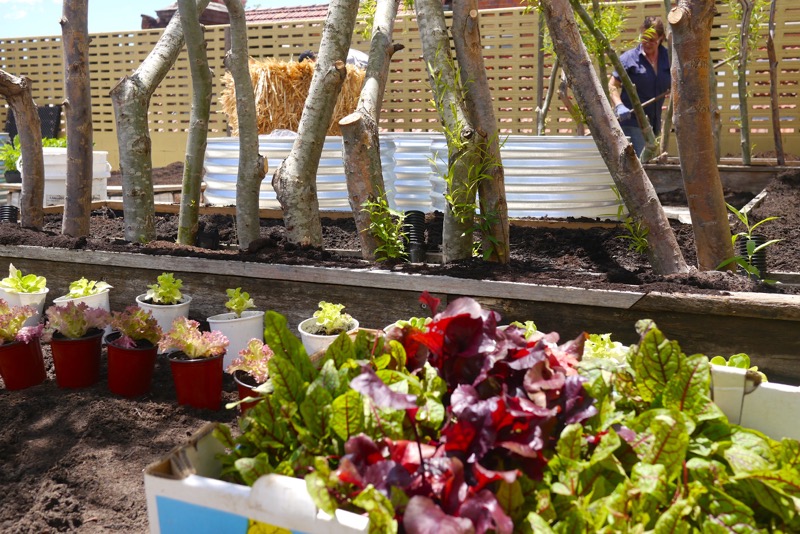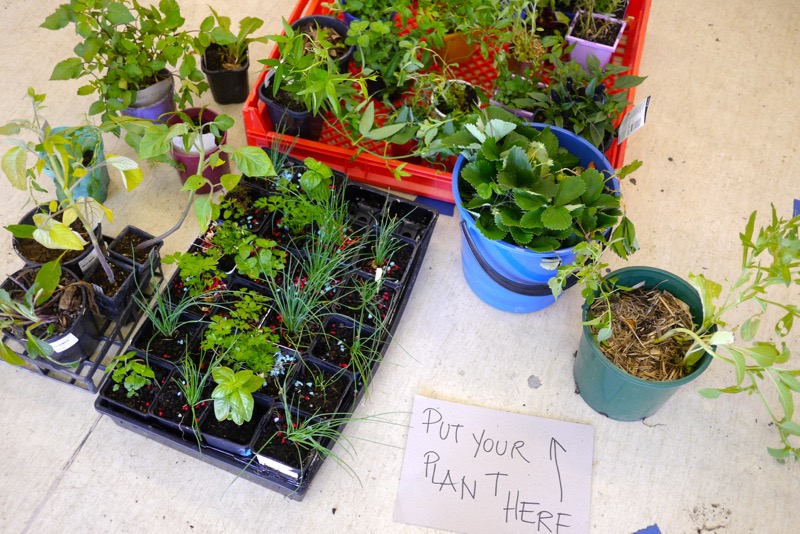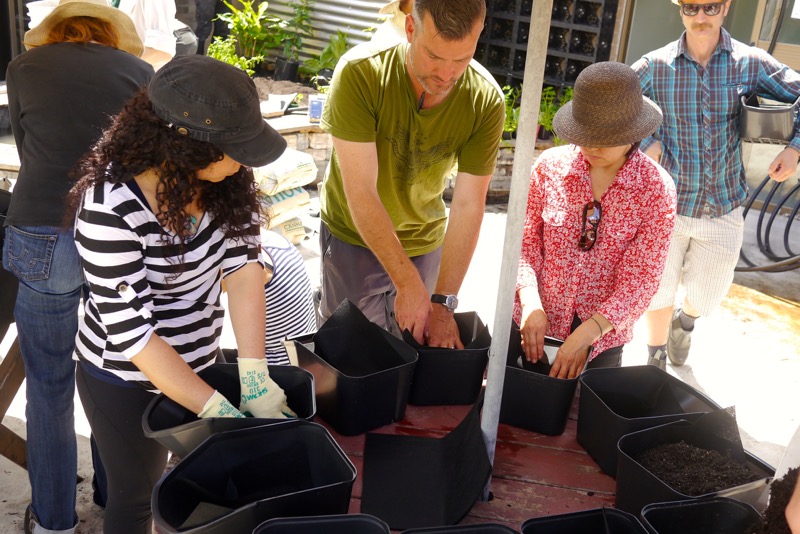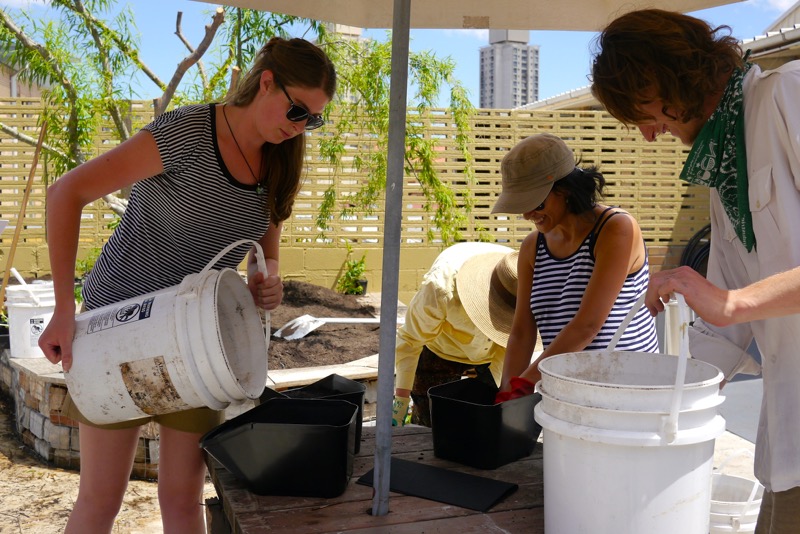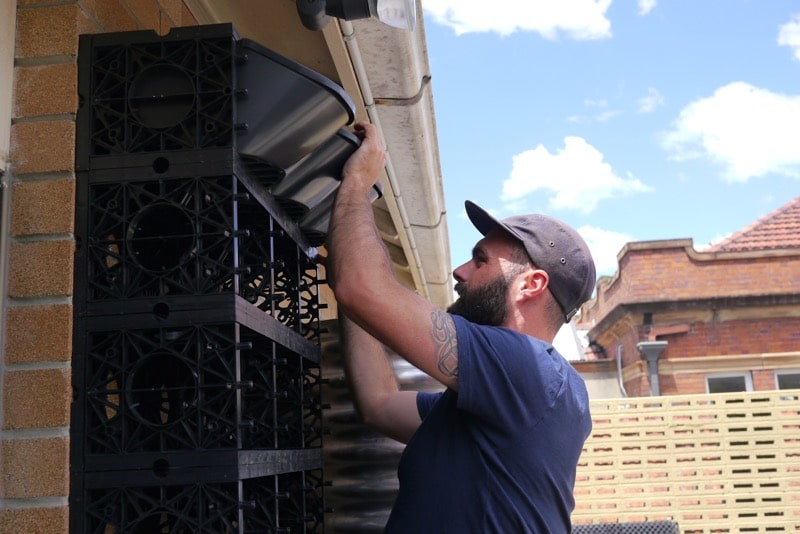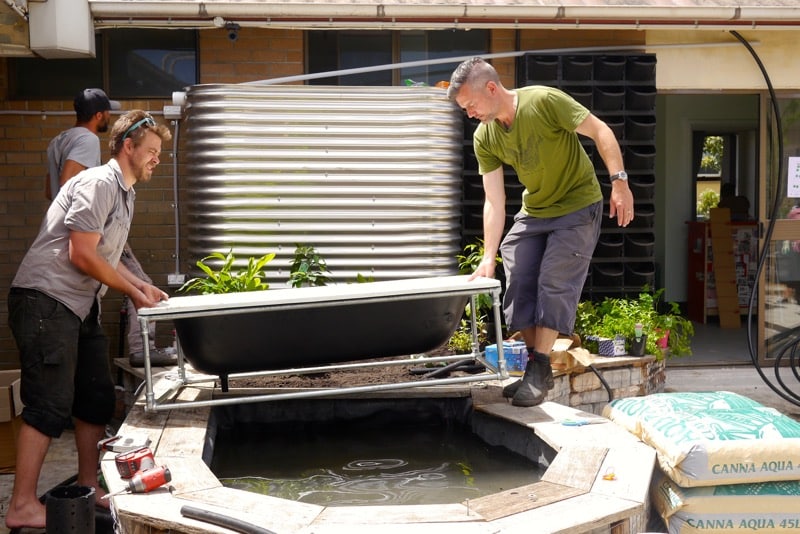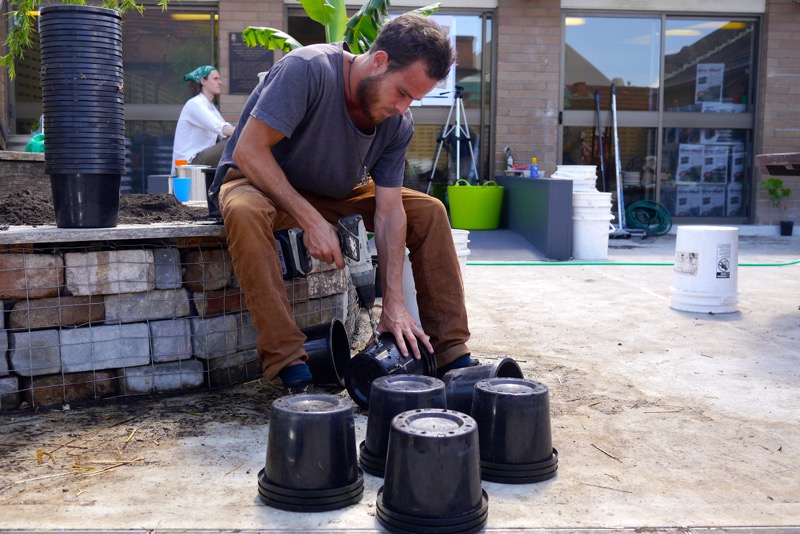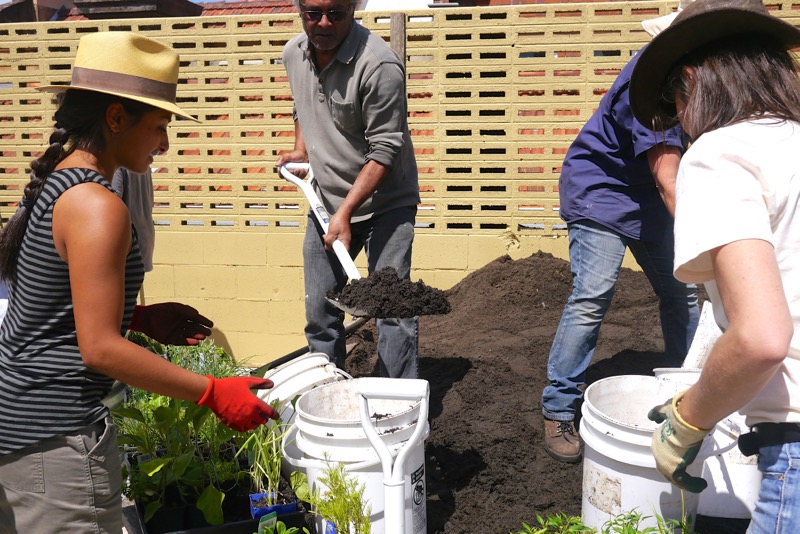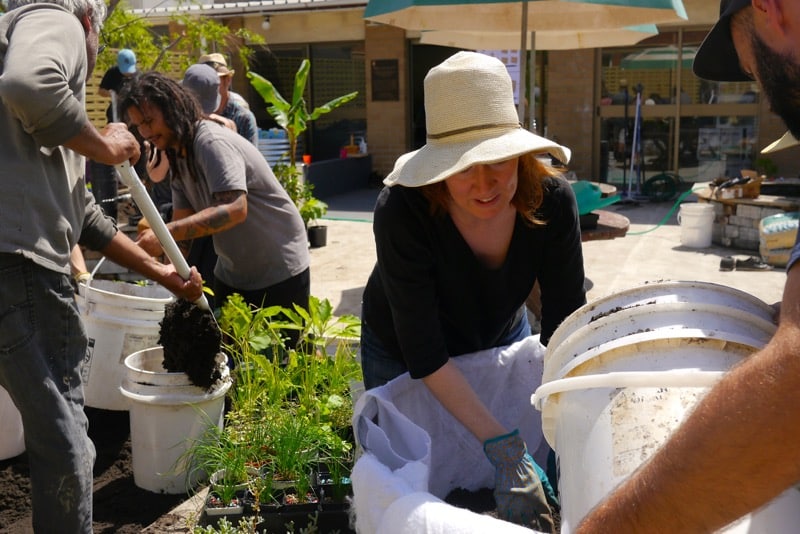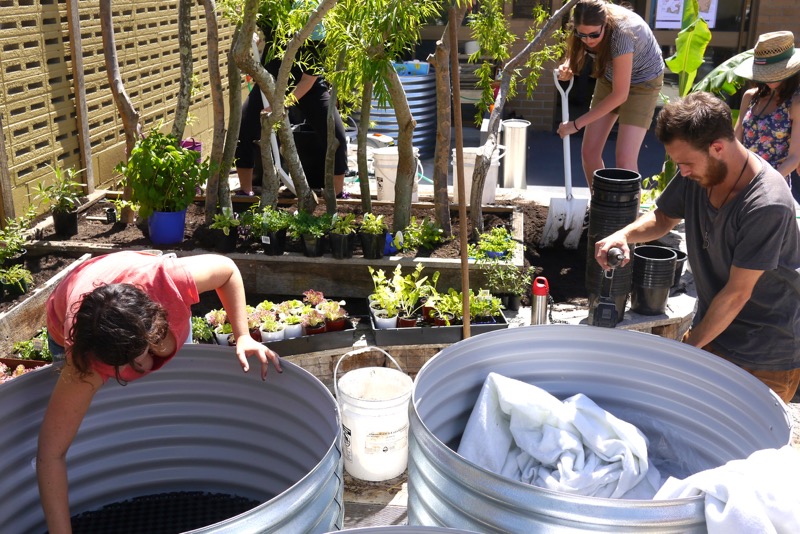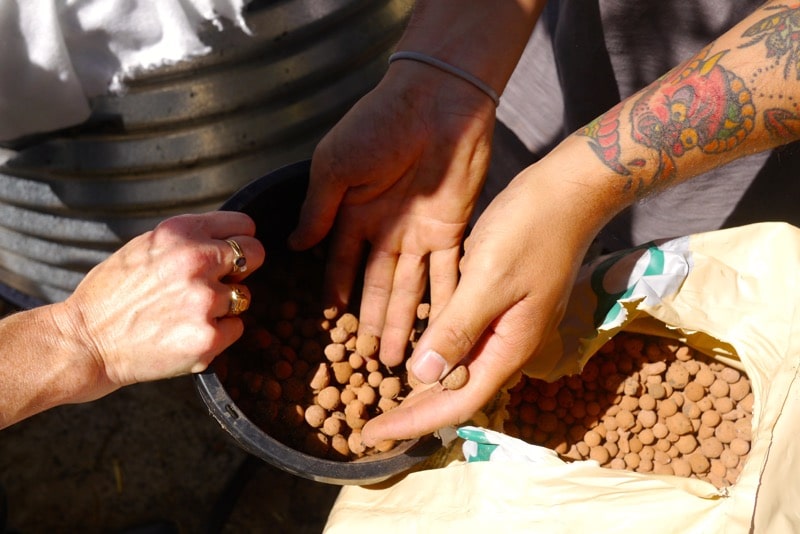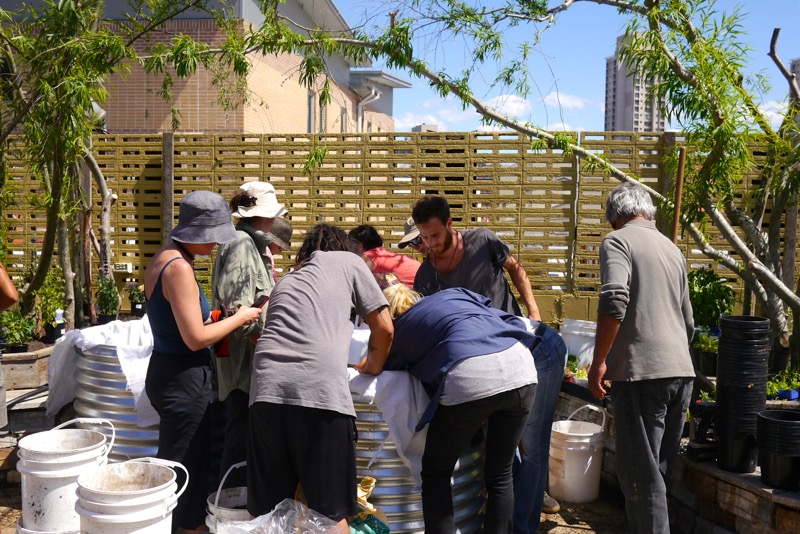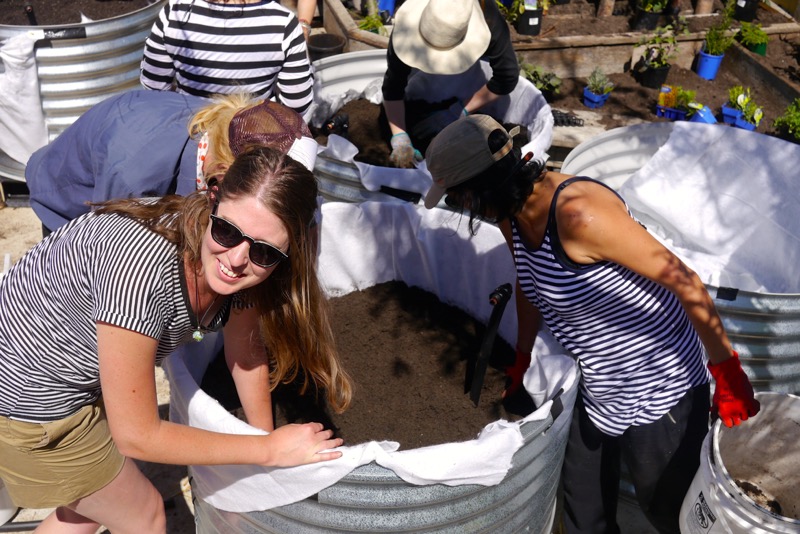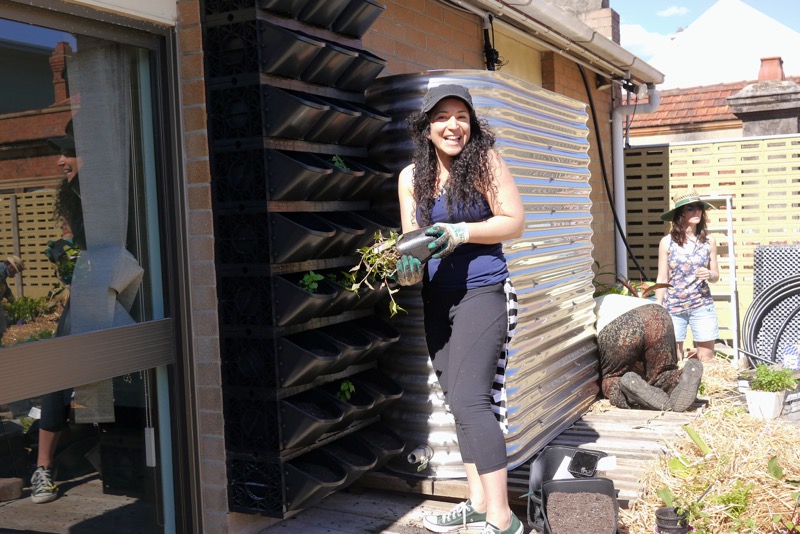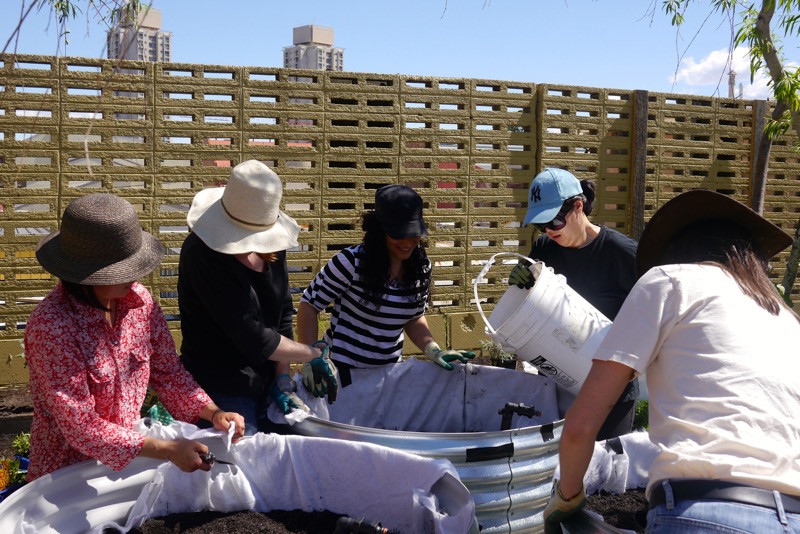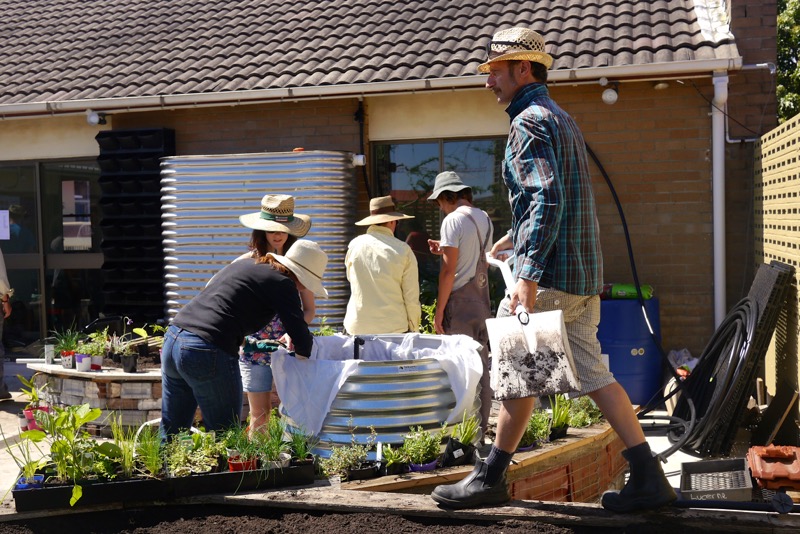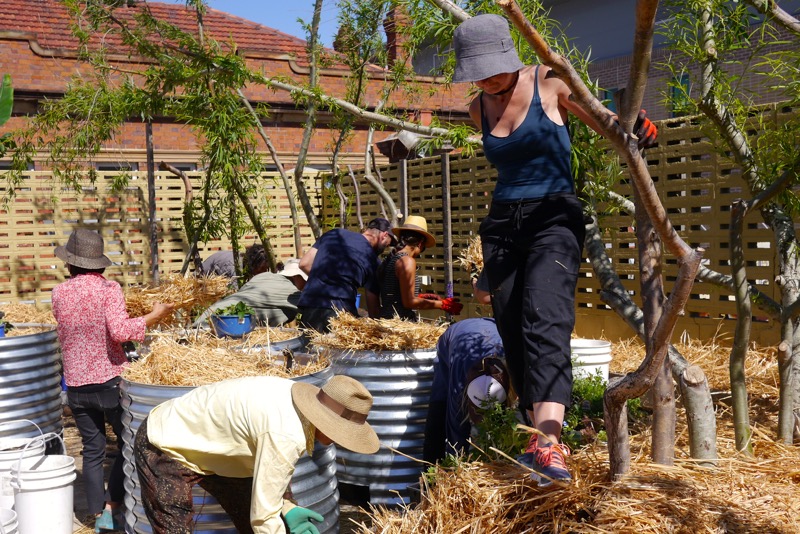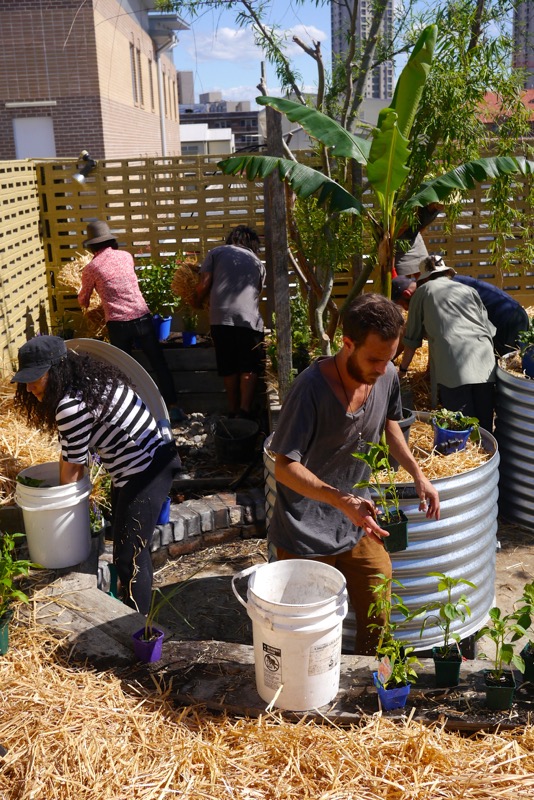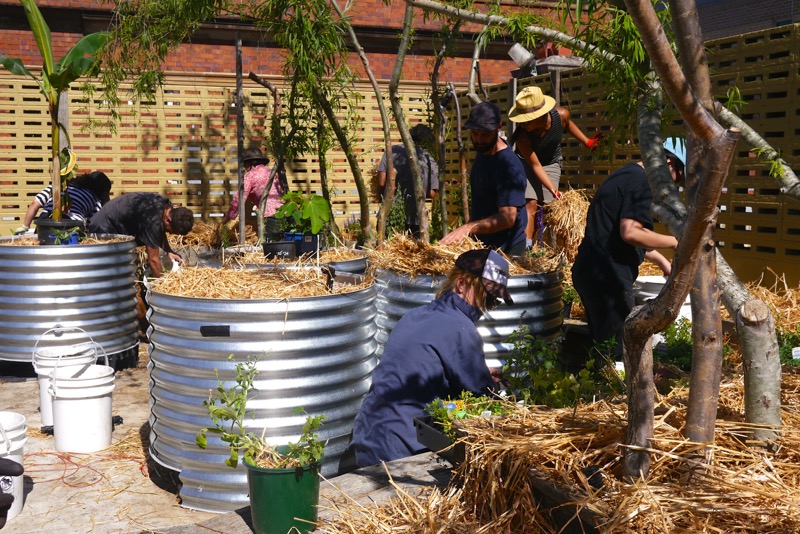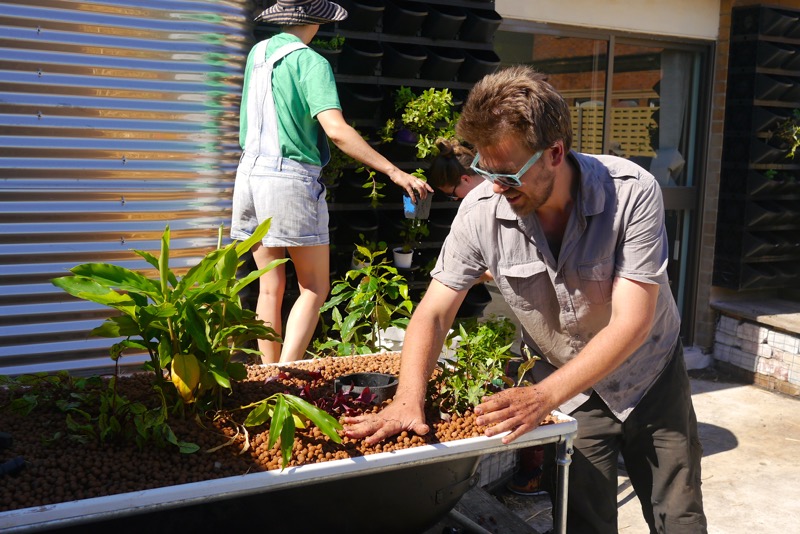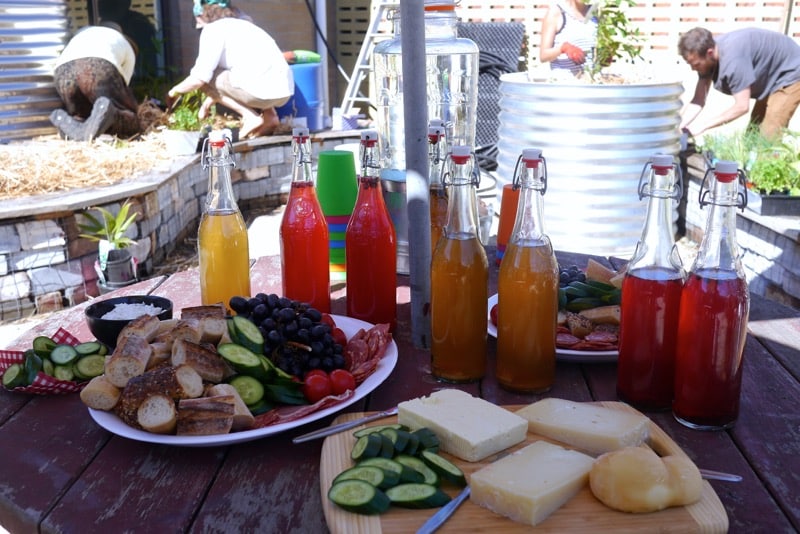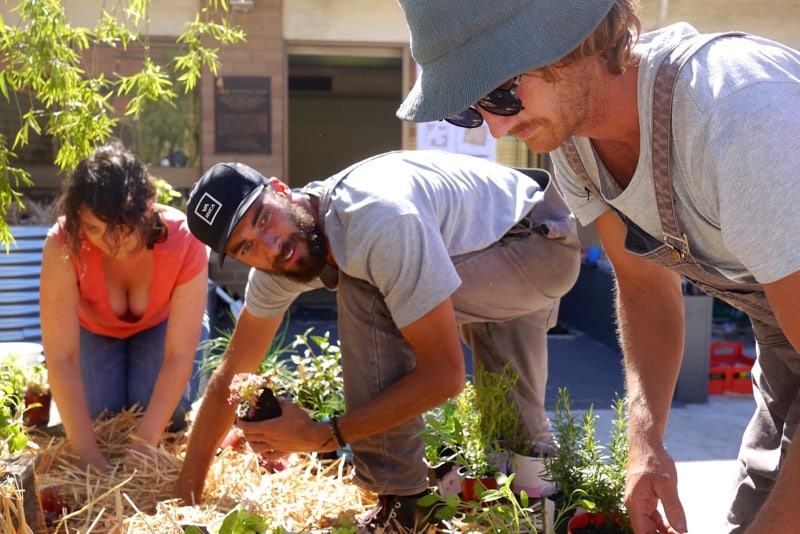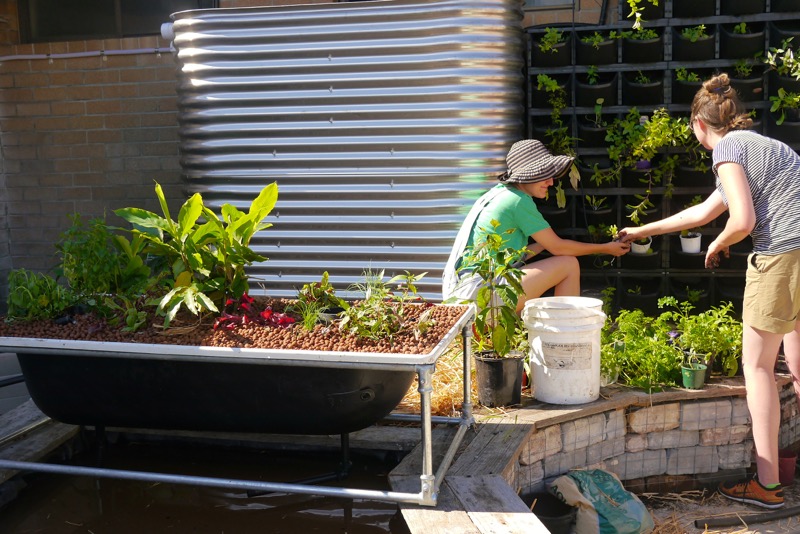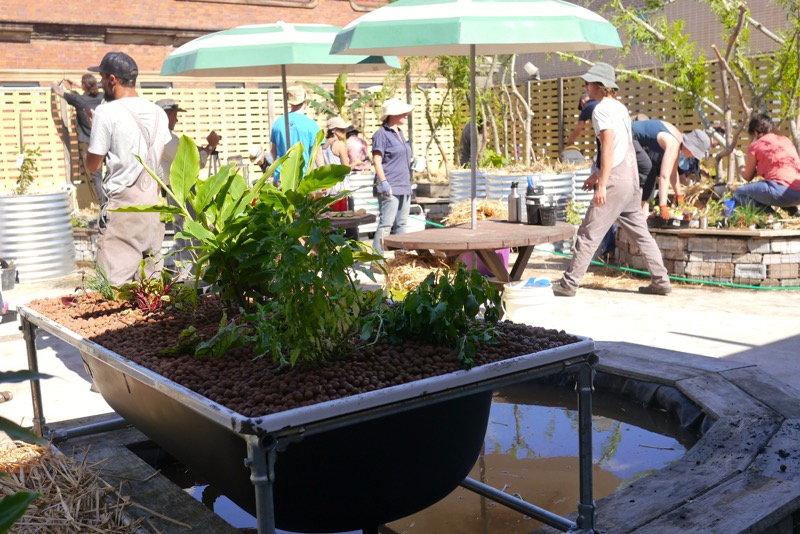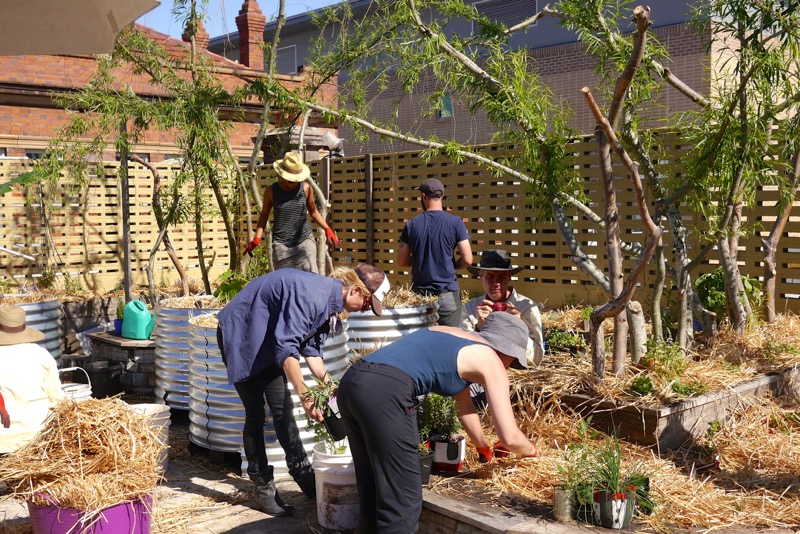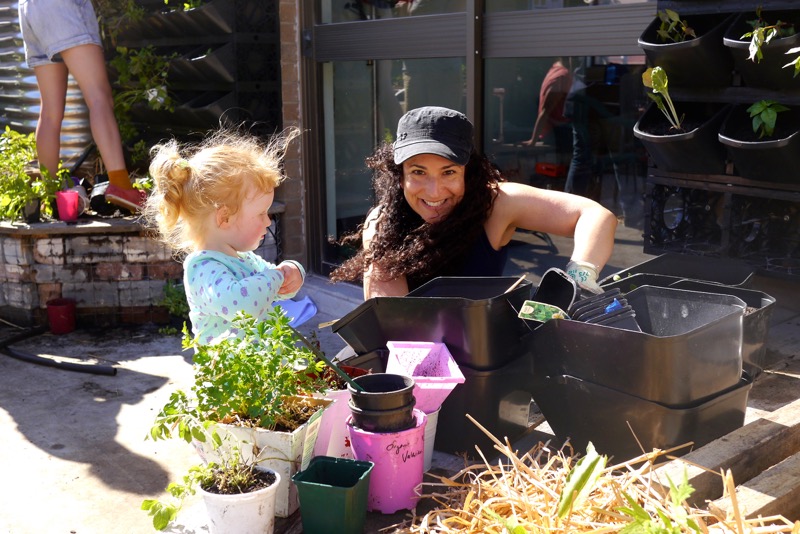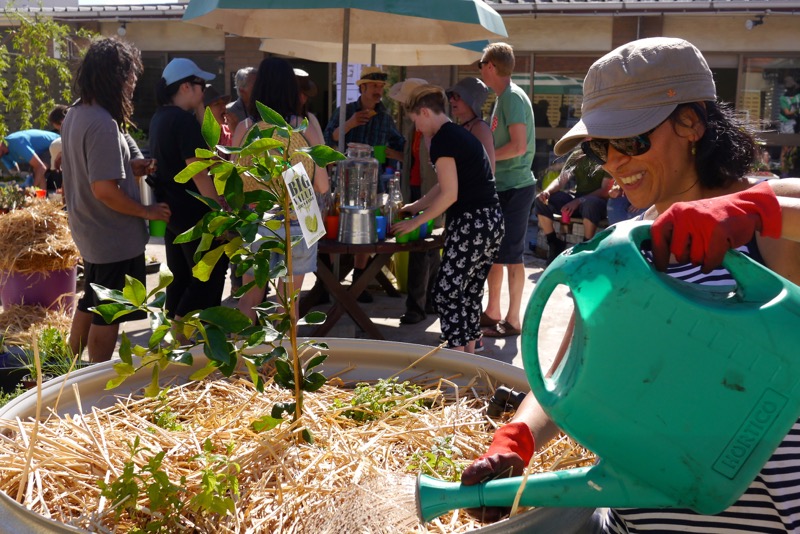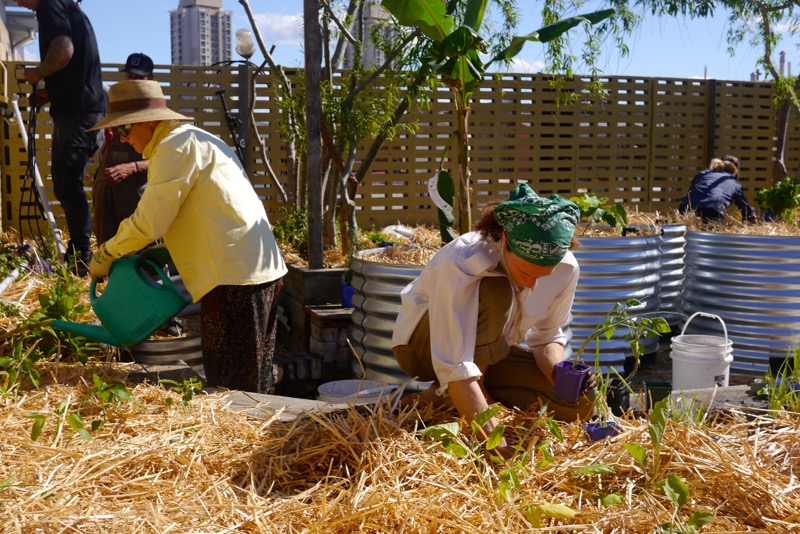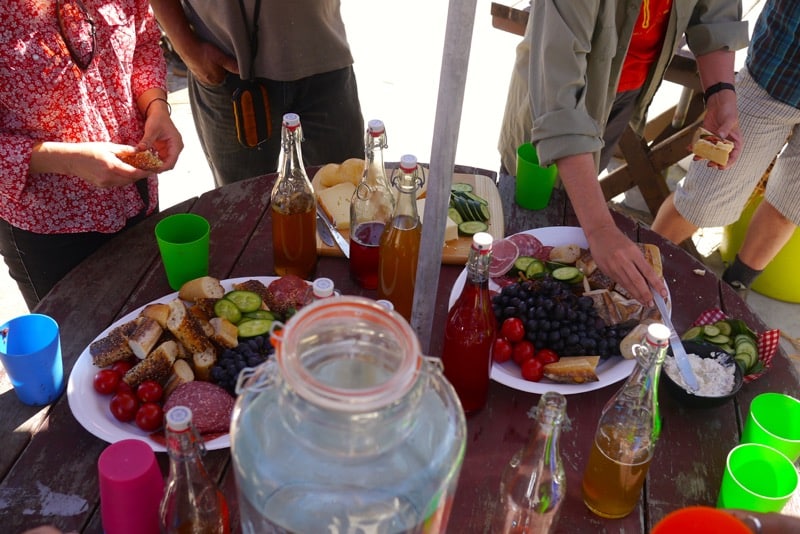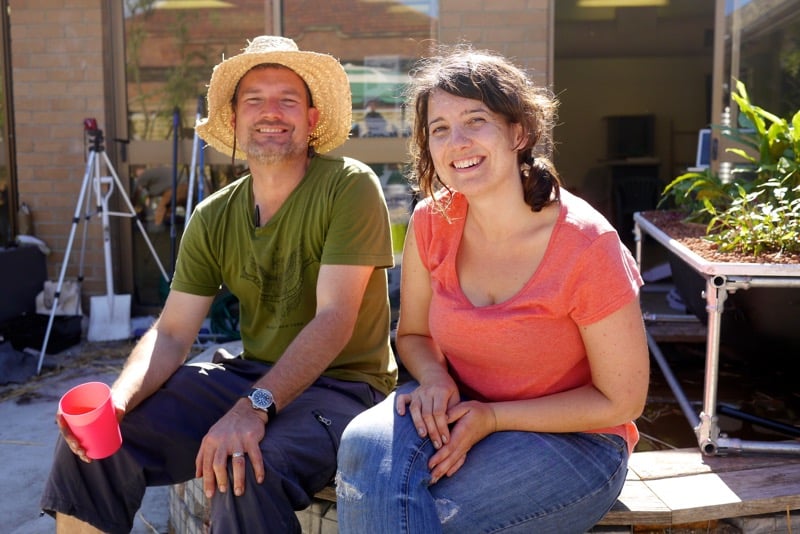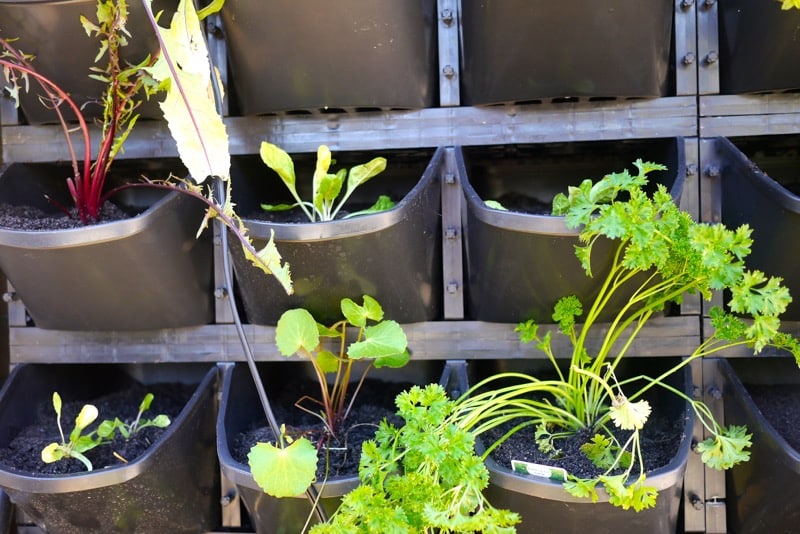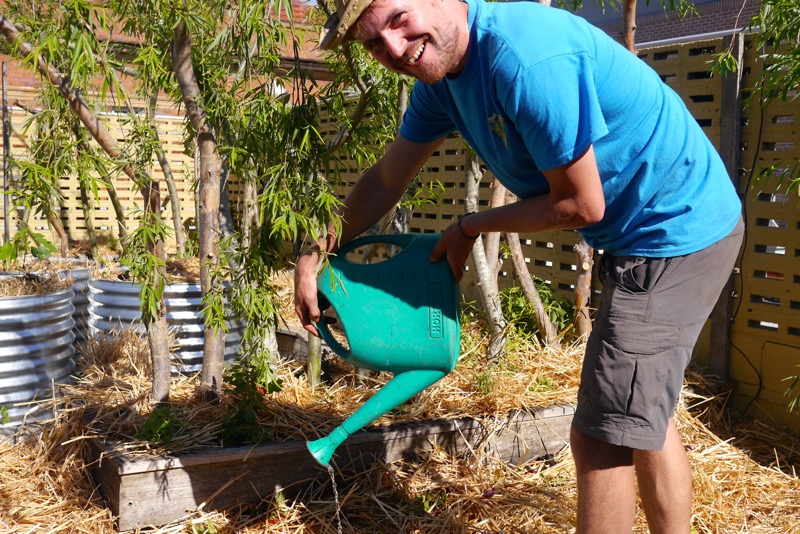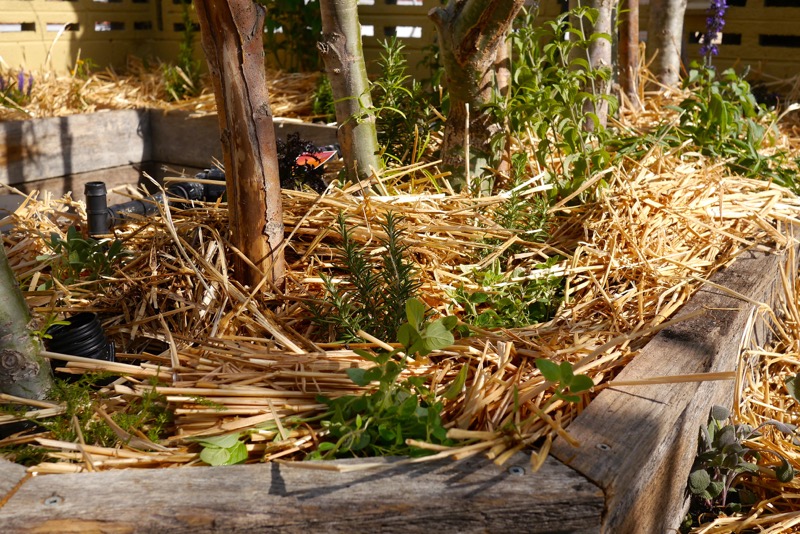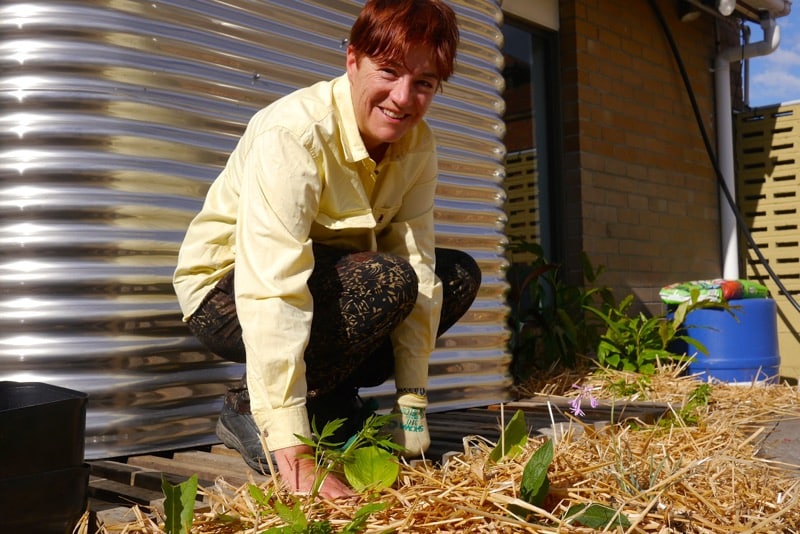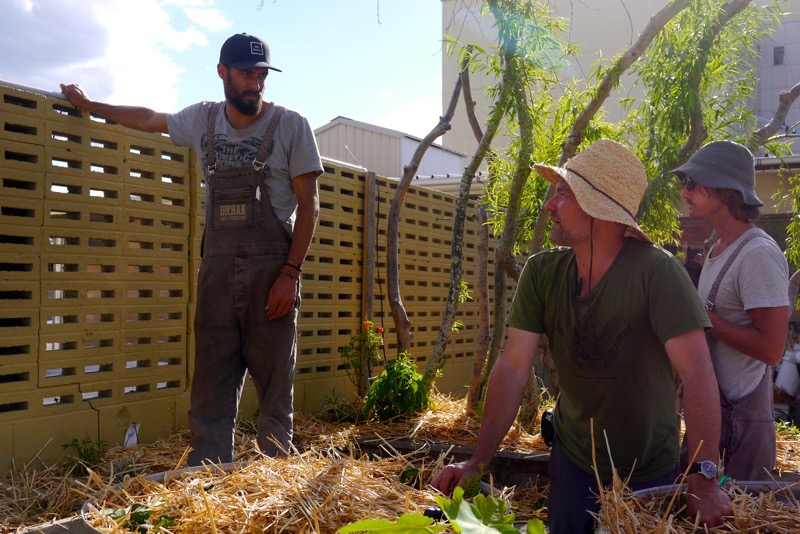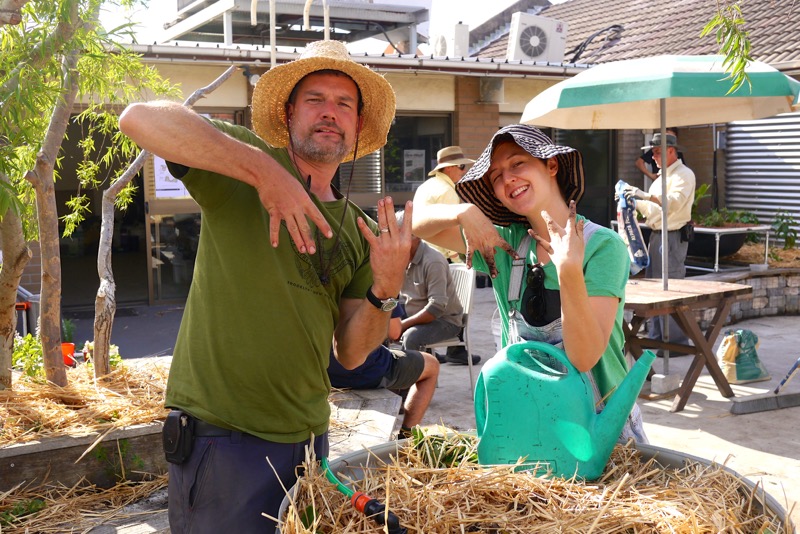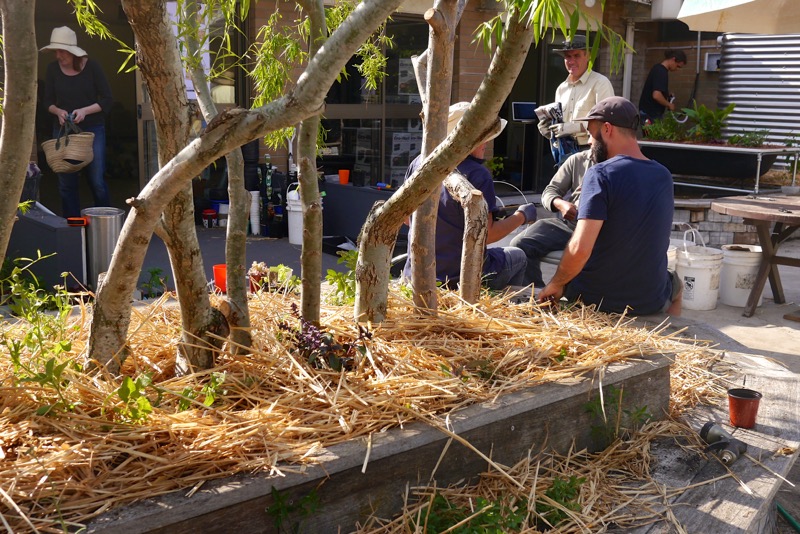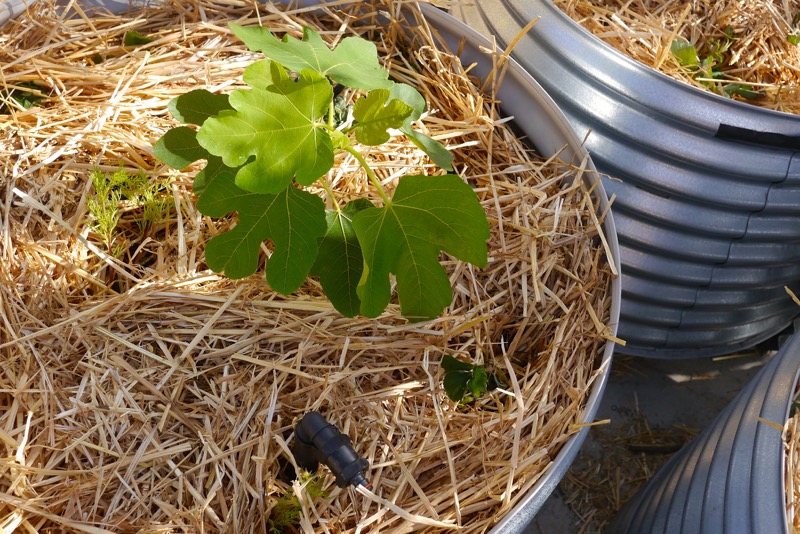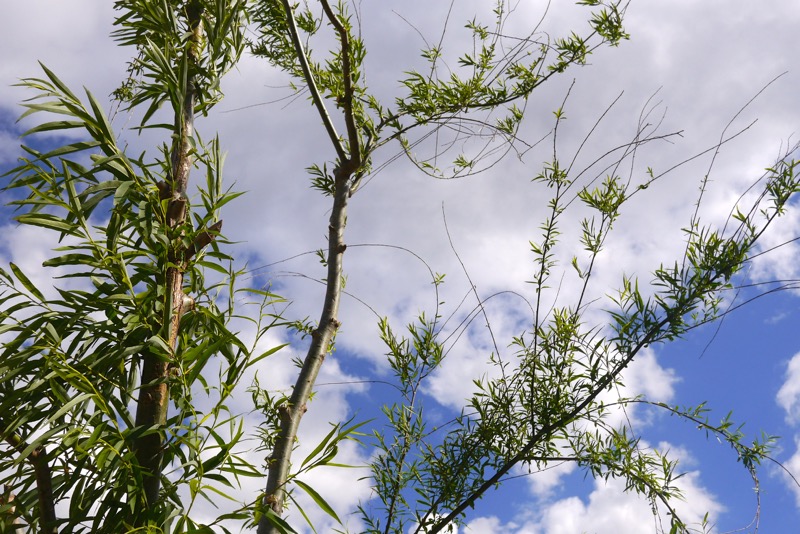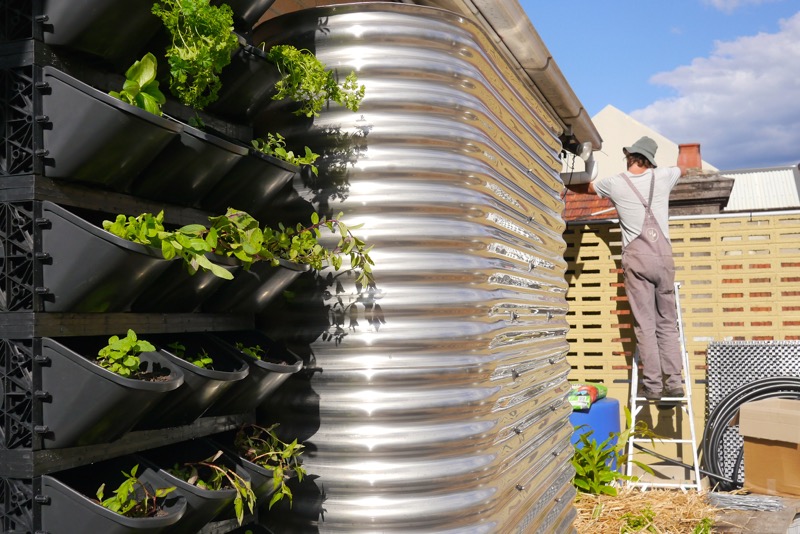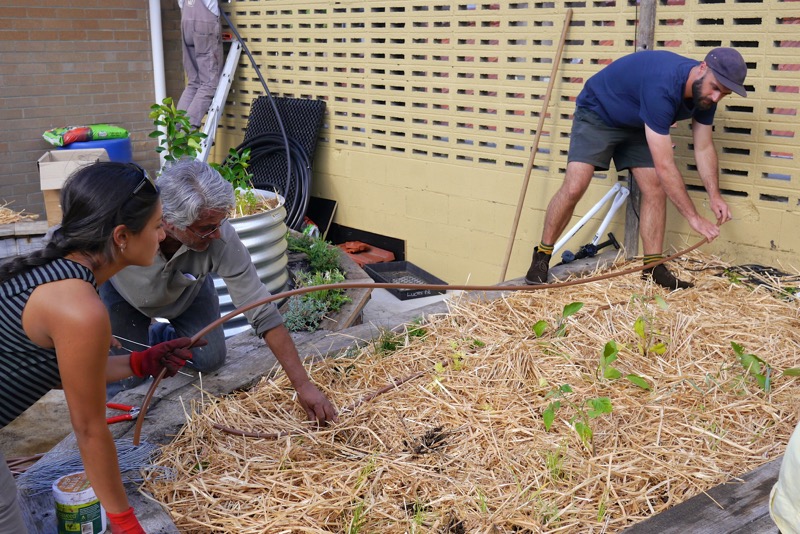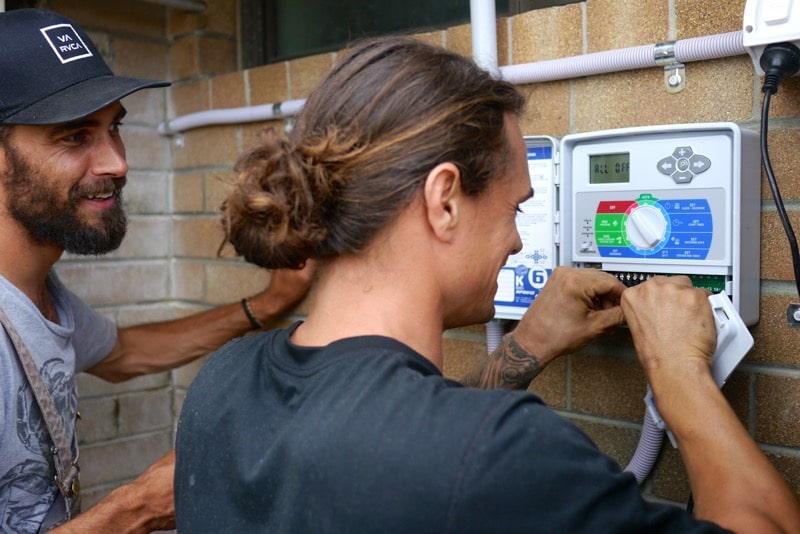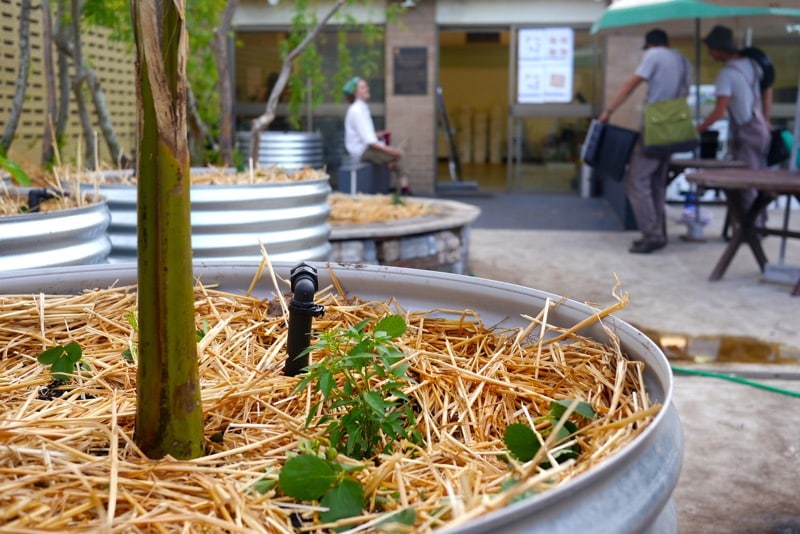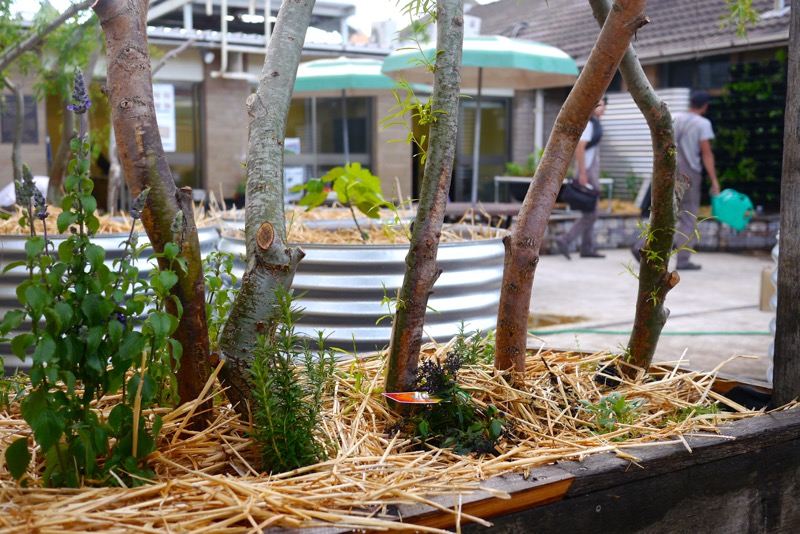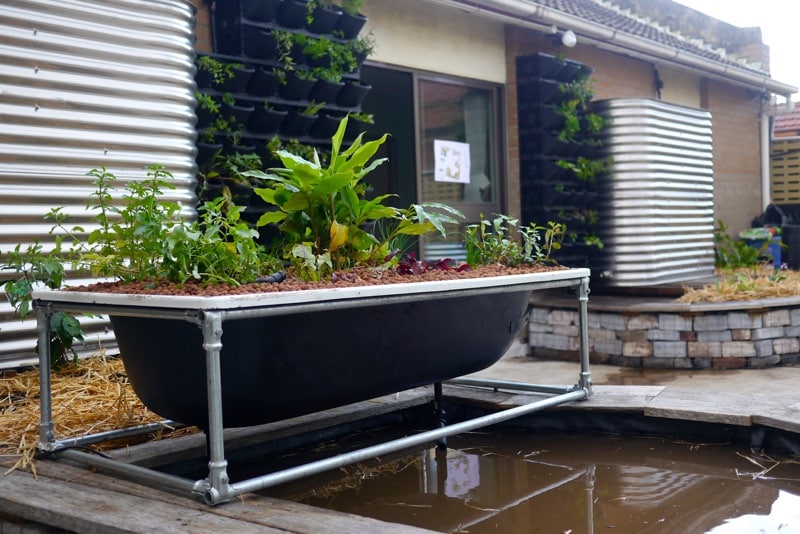 Thanks to everyone who came and lent a hand, we were able to plant all the annual + forest garden beds, set up the aquaponics system, plant all the vertical gardens, swap stories, drink kombucha (thanks Gillian!) eat cheese and go home happy, with dirt under all our fingernails.
To plant a garden is a good thing. Thanks everyone for helping it to happen.
Where to from here?
Well, we're ramping up to hold our Summer Permaculture Design Course in this garden and get our students stuck into practical applications + strategies for urban permaculture.
Beyond that, we'll be running lots of free talks + community workshops, and producing lots of free seedlings + as much food as we can for the community as we go.
We'll also be producing a heap more online how-tos on the growing techniques + solutions in this garden (and beyond) so make sure you're on our weekly newsletter to get those in your email.
BIG THANKS to our garden's supporters + collaborators:
Fresh Landscape Design – design collaborators
Select Water Tanks – stainless steel slimline rainwater tanks
Tankworks – custom wicking micro forest garden planters
Holman – irrigation system (Australian owned!)
Davey Pumps – rainbank system
Urban Growers – planting plan + garden + irrigation install
Freerange Food Gardens – gabion + timber seat construction
Buena Vista Farm – willow cutting reconnaissance
Timber Grain Project – recycled hardwood tank stands
107 Projects – board, cafe, crew
All our amazing Pozible campaign supporters + volunteers
And last but definitely not least, the A-Game Milkwood crew