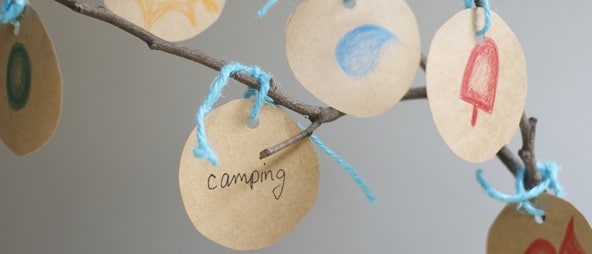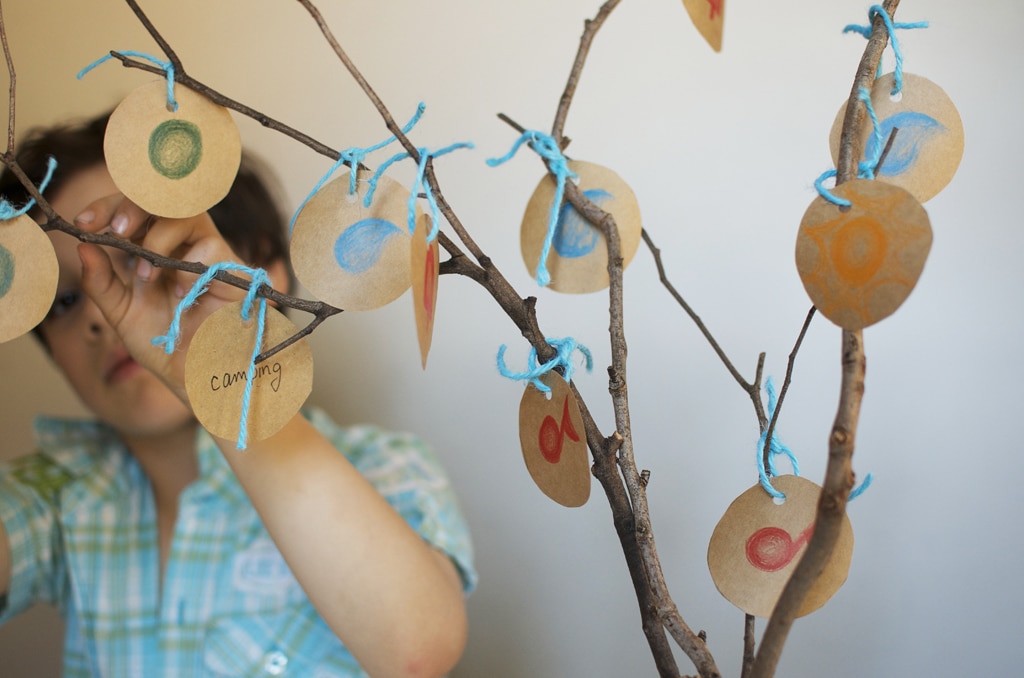 If I'm honest, as we head towards the end of the year and the regular gift giving period…well, I start to get a little bit nervous.
While I adore the hot weather, school holidays, early morning swims, slurping on the deliciousness of slightly green mangoes, extra time off the working week, and a generally more relaxed vibe happening around home.
It's the well-meaning gift exchanging that gets me feeling just a little edgy.
For years now, I have made the majority of our gifts to be given to others or sourced things second hand. I love doing these things, and think generally (and hope!) that these gifts are genuinely appreciated.
In turn I adore getting something handmade, well thought out and given with bundles of love, (delicious foodstuffs in particular.) If someone has gone to the trouble of making something well there is a wonderful chance I'm going to love it.
However it's the presents for my kids where I start getting a little toey.
I can 'helpfully' steer well meaning relatives towards small presents of experience over "stuff" and something practical over battery powered plastic toys.
But still, there is that awkward breath holding on my part before something is given that continues each time.
These days most of the time it really does work out, but occasionally? Occasionally it simply doesn't and I go into an almost mourning for the gift that has been given.
Greedy and ungrateful I'm sure many would whisper. But it's not. It's really not.
I would rather my children look wistfully on to other kids plastic battery operated very breakable toys at this age, and know that in years to come I did the right thing not only by them, but the planet.
I refuse to give into a mainstream mentality of an armful of toy brand names. That armful of colourful plastic items is not the essentials to a happy childhood. I simply won't buy into that.
What I will buy in to, is an encouragement of soul filling experiences, and a small amount of appropriate gifts. I love handmade, I love sourcing local, I love second hand, and I love thinking outside the square.
This "gift tree" is hopefully a mix of all those things. It's an idea for people to use and make their own. Add to it, play with it, tweak it and best of all? Enjoy it!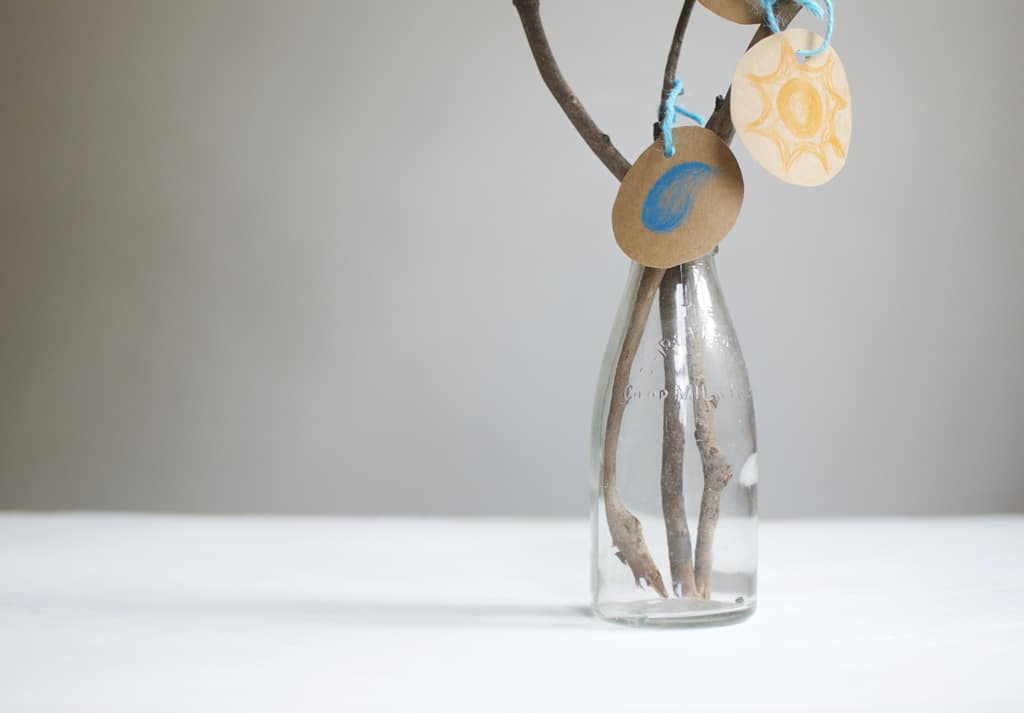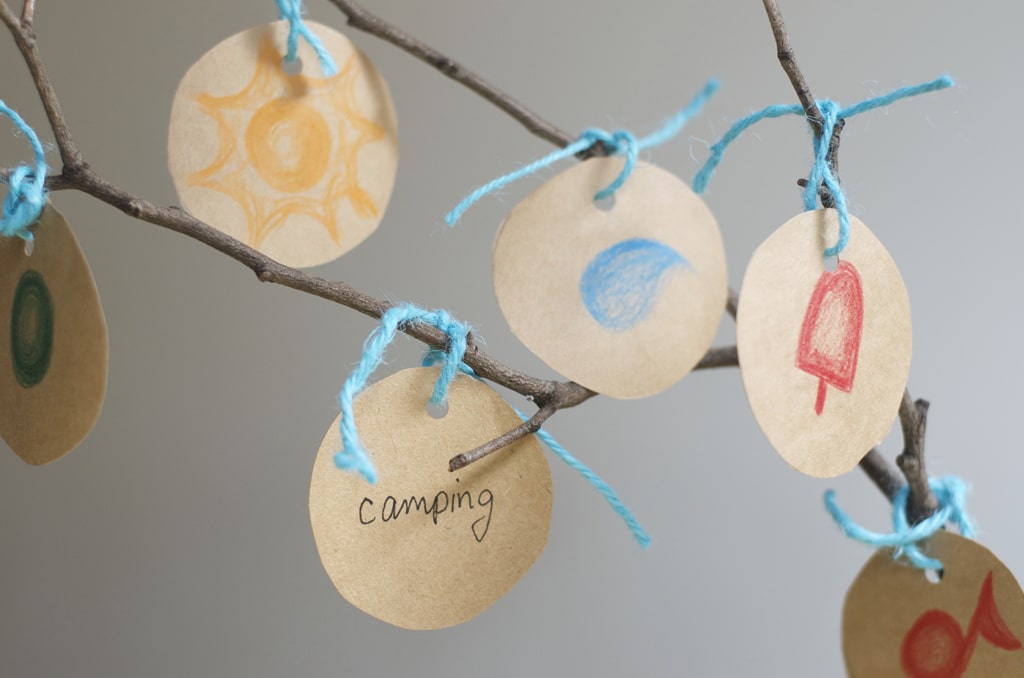 Making a Gift Tree: what you will need
A small tree or branch type thing- I've used a couple of sticks, sitting in an old milk bottle to support it. You could also use some string and hang it up bunting style.
The idea- each piece of paper, cardboard, what ever you choose to write on is a small gift or experience. You take it off when you are going to use it. Simple eh?
This can be used at any time- holiday periods, advent, birthdays, whatever you like. Have fun getting creative.
Living in a very urban city setting as I do with our family of five, I have to make a concerted effort at times to make sure we all are connecting with nature as much as possible.
With that in mind, a gift tree can make it an easy way to get cracking with those important connections.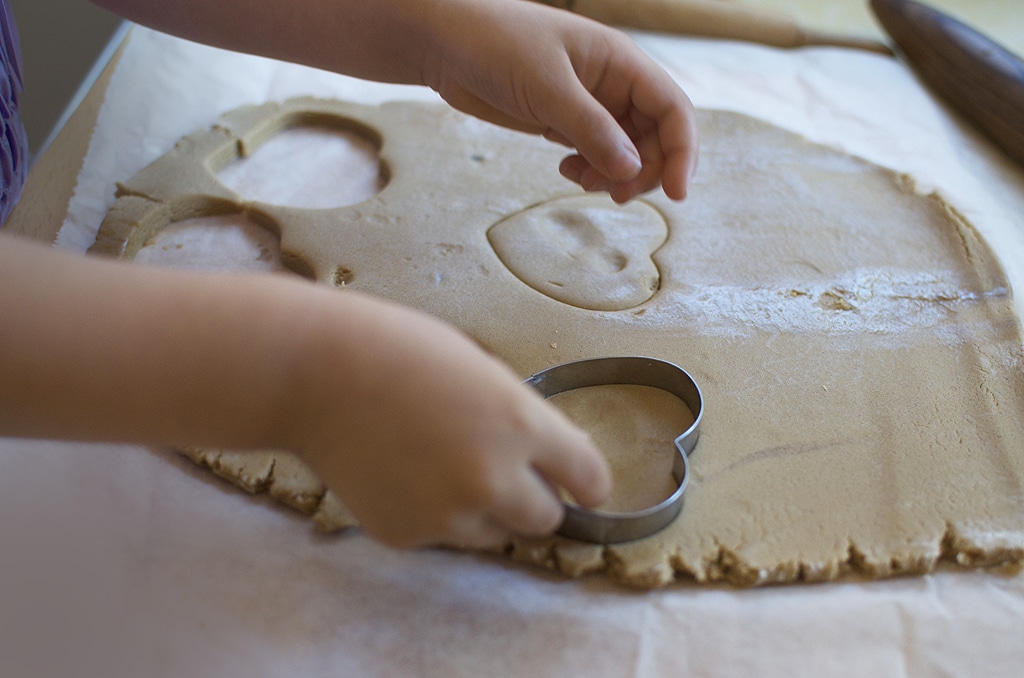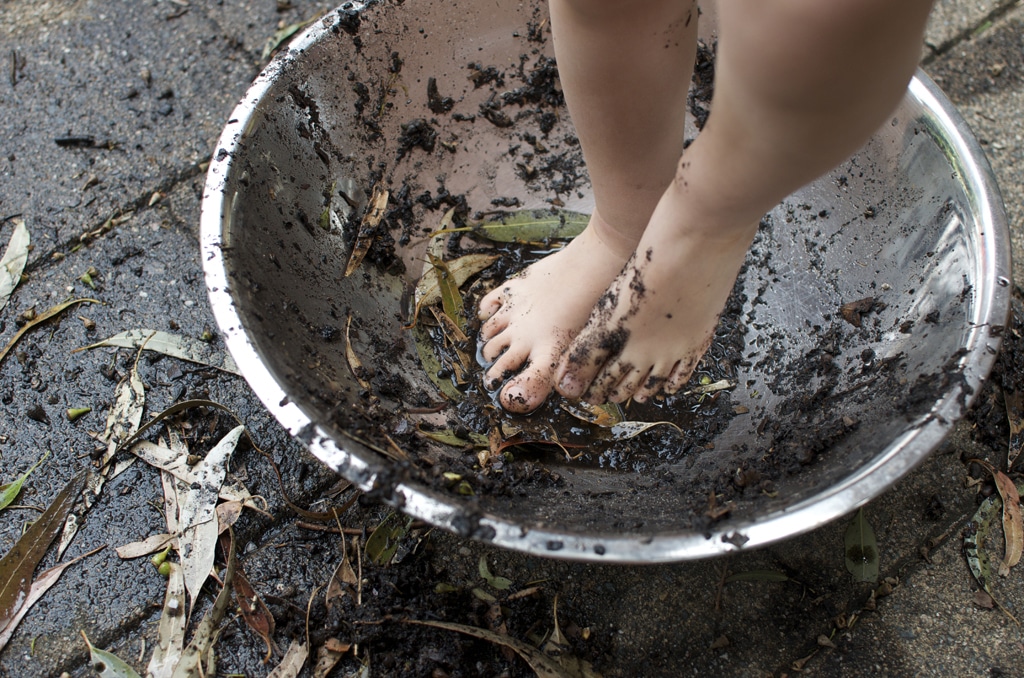 Ideas for your Gift Tree
(My list has been made thinking of the tastes of my three kids 8 yrs old and under.)
Special planting session- blueberries are a favourite in this household
Youtube DJ song selection
Making mud pies
One on one time to watch the sunrise/sunset
Ice-cream afternoon walk
Competition to see who can get the grubbiest
Biscuit baking together
Special book reading session
Cubby building together
Sleeping outside
Camping trip
Picnic in a National Park
Crazy hair afternoon
Movie download
Bushwalking day
Dance off – who doesn't like a good dance-off?
Face painting- let them do you as well
The possibilities are pretty much magically endless. Now tell me, what would you put on your tree?