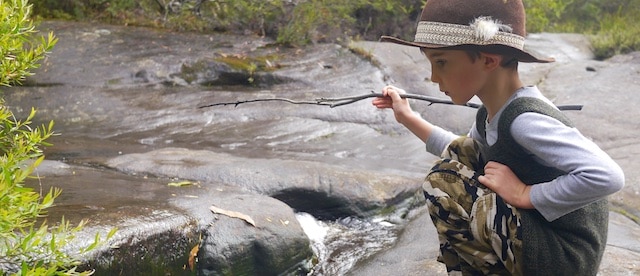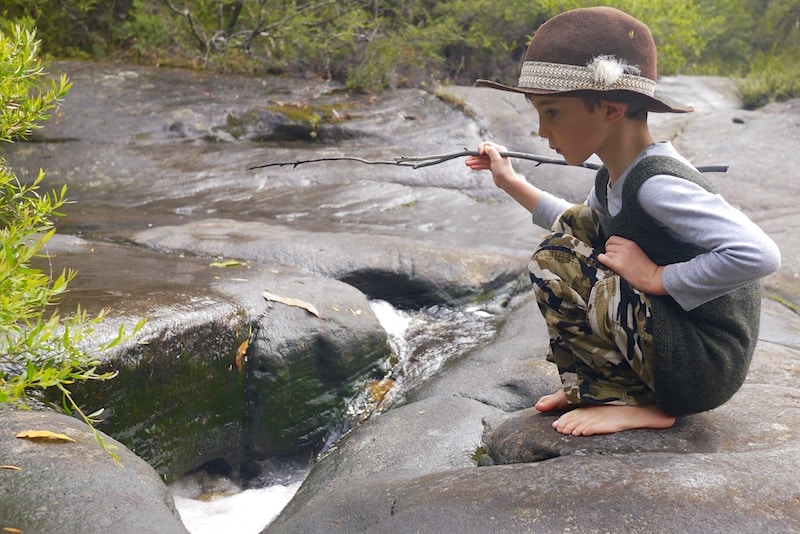 Bushwalking. Rambling. Tramping. Whatever you call it, it's one of my favourite things.
A day filled with new forms, terrain, the colours, the smells. A waking, walking, day long dream. But a dream with snacks, sweat, new discoveries, and the occasional blister.
But here's the thing. I've found fitting rambling and motherhood together a fairly large challenge, since Ashar got too big to carry on my back.
Darn him and his healthy little growing body. Lucky he's got plenty of energy to go with all this sprouting.
Despite his formidable energy, saying "hey do you want to go on an 12km walk with cliffs and gullies and a great view in the middle?" Doesn't really cut it with my 5 year old.
He's just not interested in 'views' yet, I guess. Take him to a lookout and you'll get a grand total of 2 seconds gazing before asking where we're off to next, and are there any seaweed crackers left.
Or maybe it's the 12km factor. I suppose that is a bit far for a little person.
Time for a bit more strategy to make this work. I am not giving up bushwalks. Neither for myself, nor for him.
Because a day spent walking in nature is a day of small, beautiful brain explosions – and until/unless my kid voices a definite opinion that bushwalks are absolutely and completely not his thing, we're going to keep walking.
That said, obviously a day where everyone has a great time is the best sort of day. So I've been searching for walks nearby that I rekon everyone will be excited about doing.
Short walks. With something amazing in the middle.
Prime contender: Barren Grounds – a hanging swamp on the Illawarra Escarpment, just at the top of Jamberoo Mountain.
A 4km walk should do for starters, I think.
And so we were off on the walk to the 'natural stone bridge' – a place where the creek has burrowed its way through and under a limestone outcrop.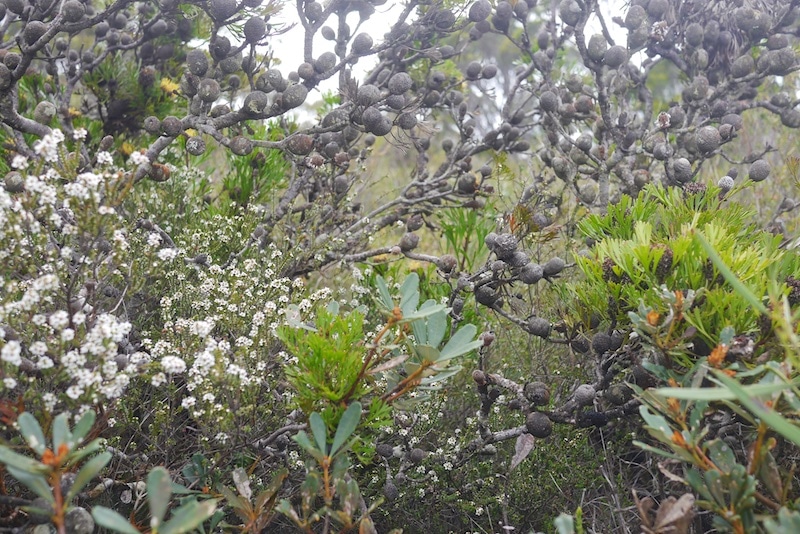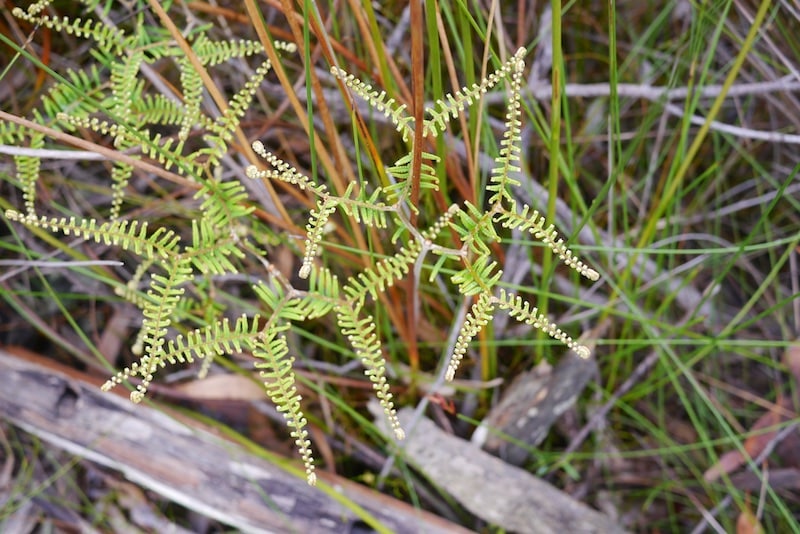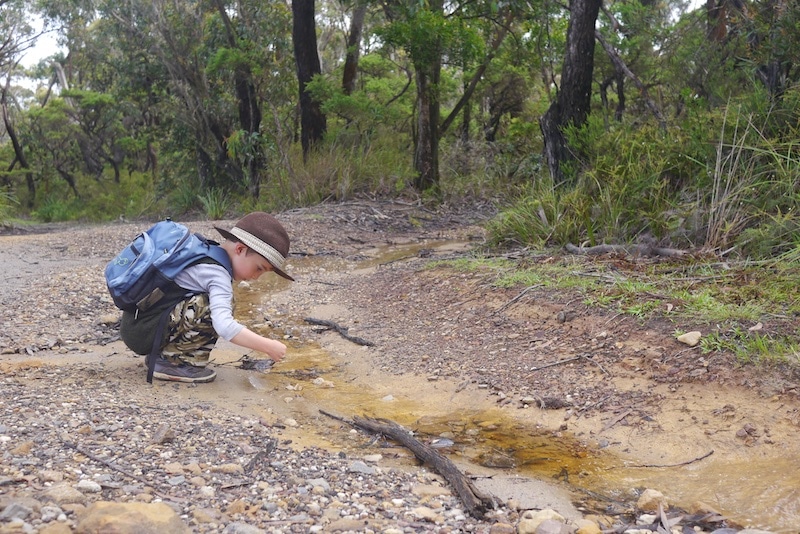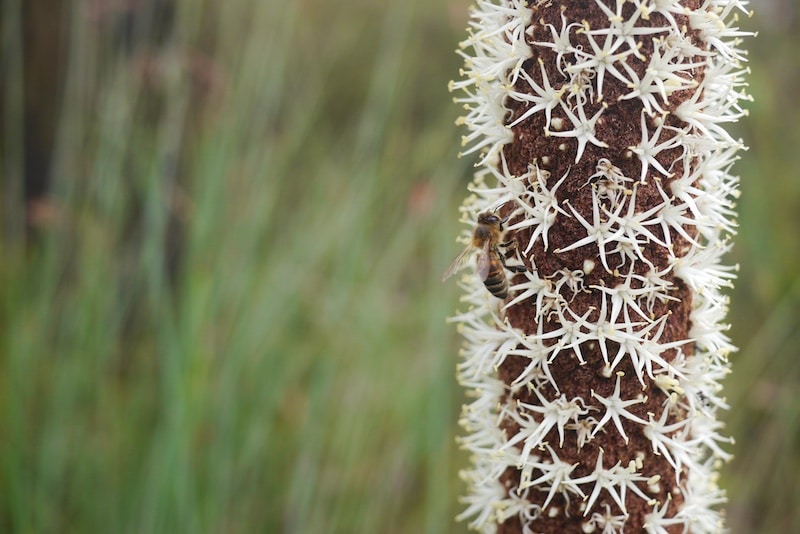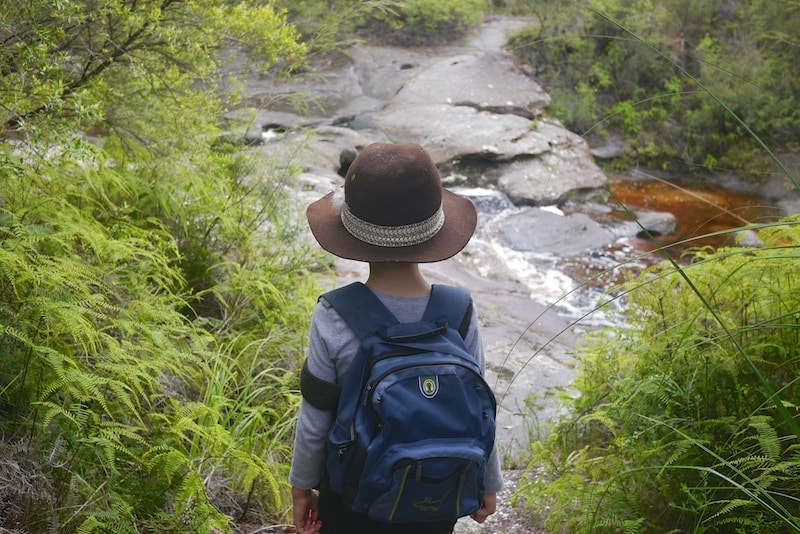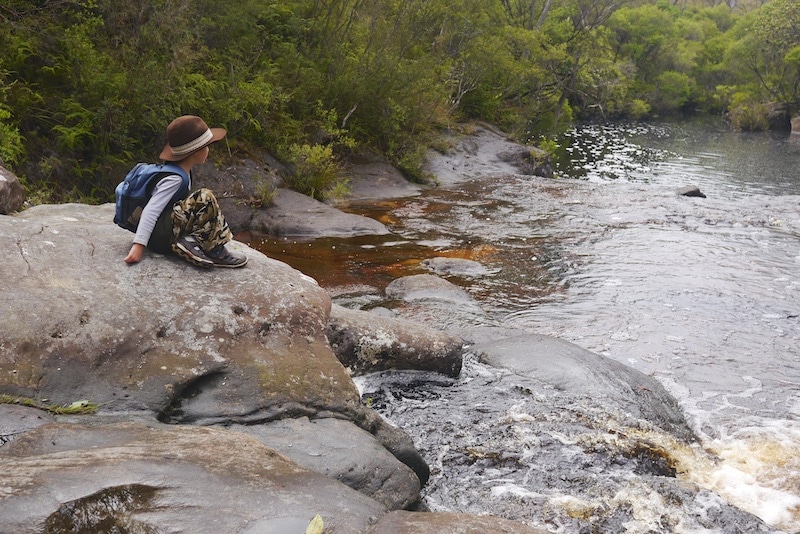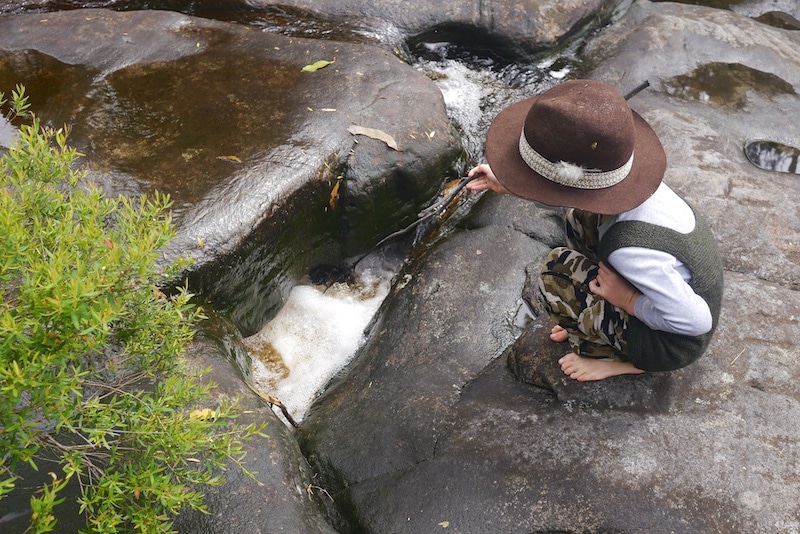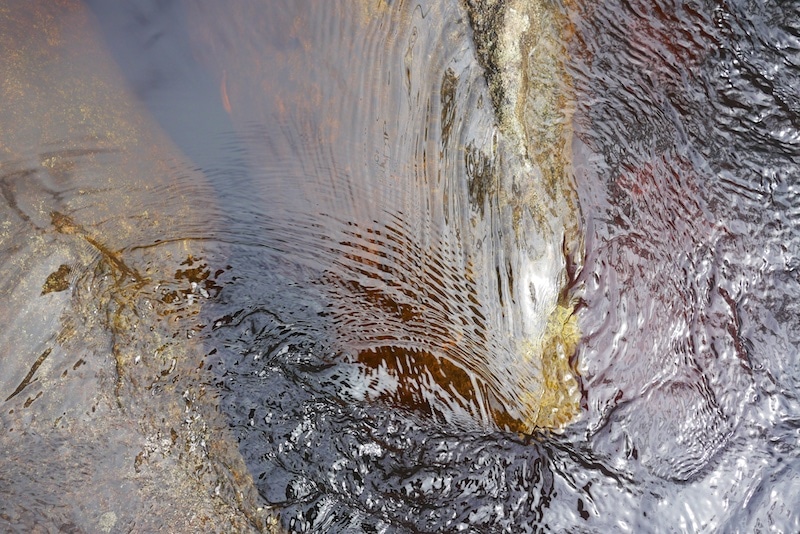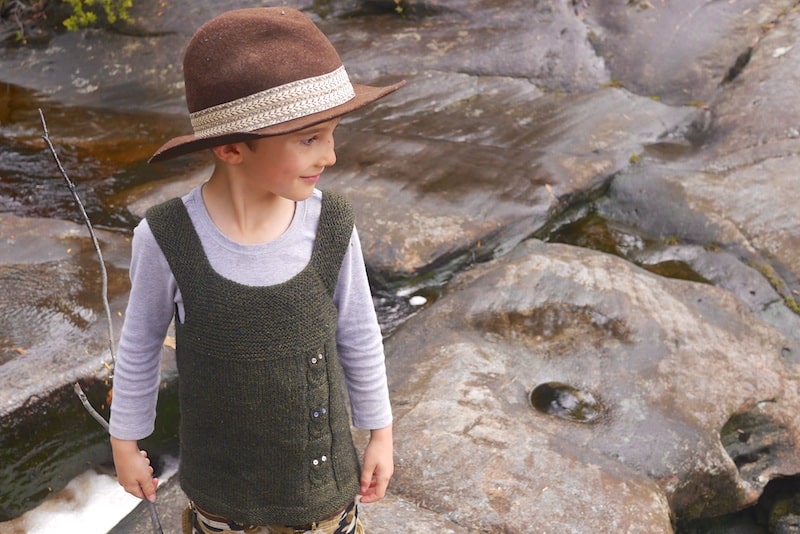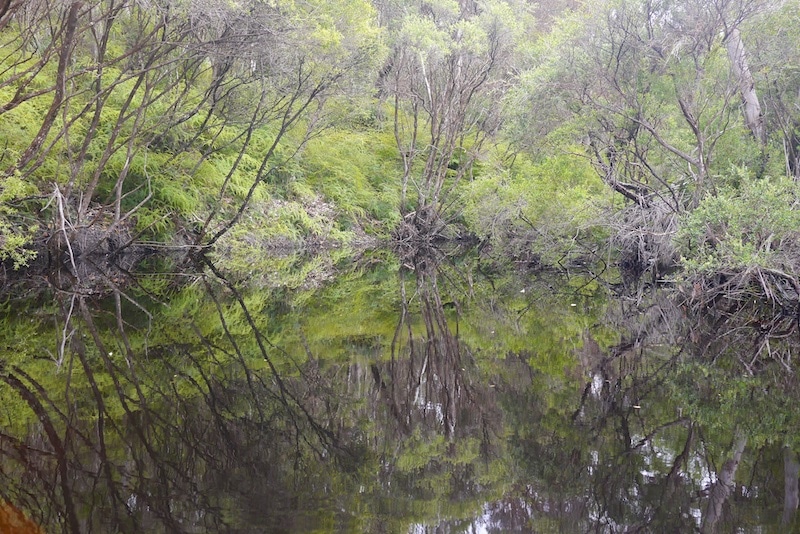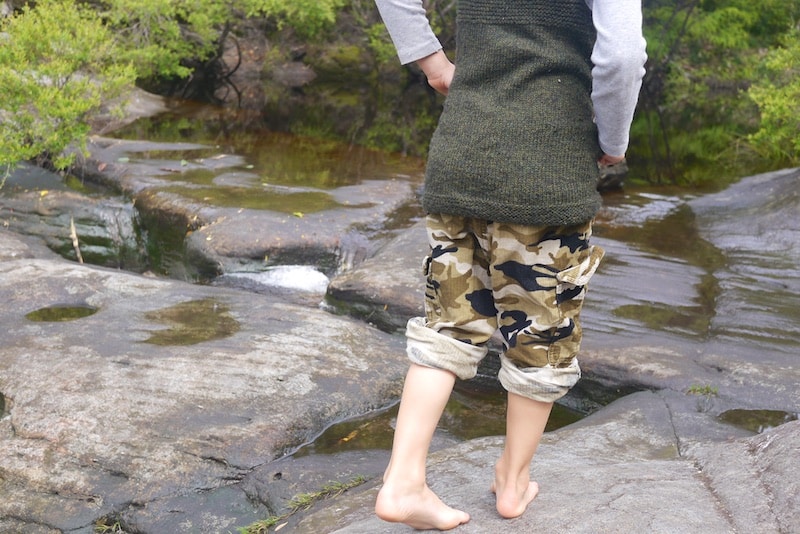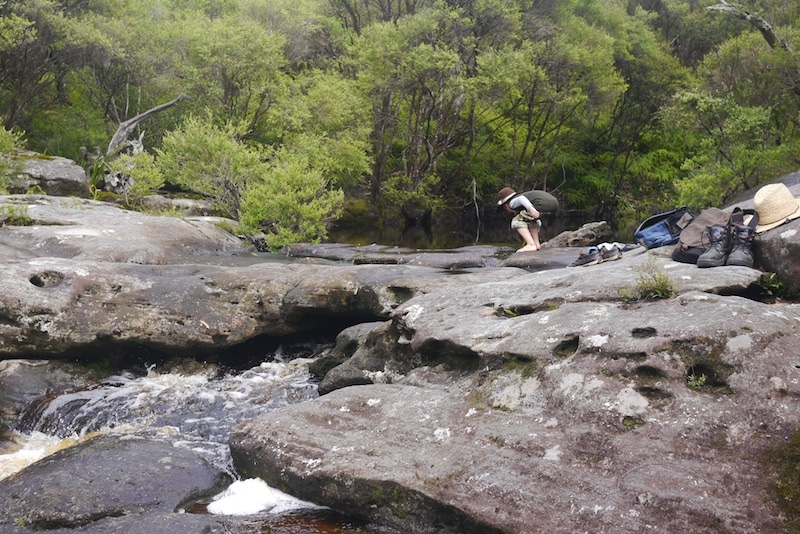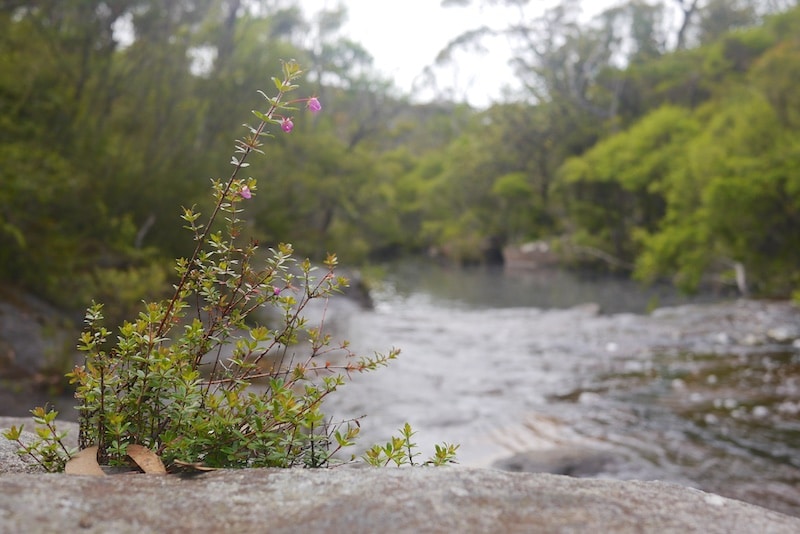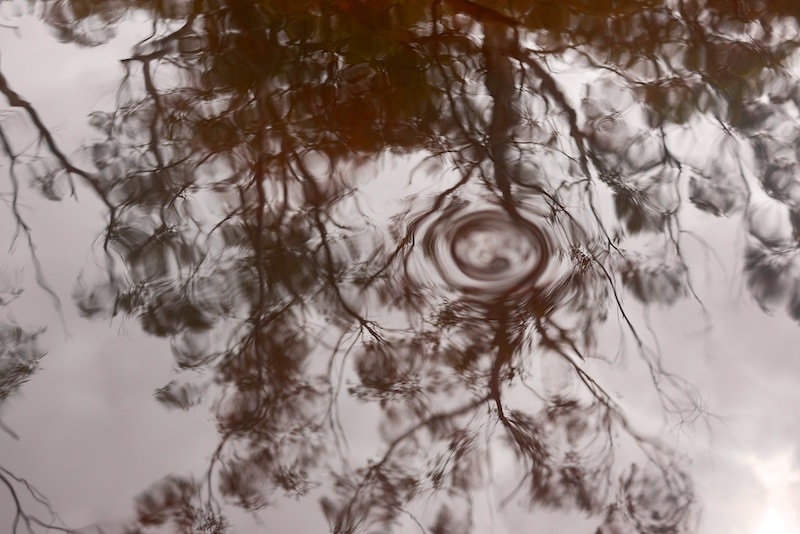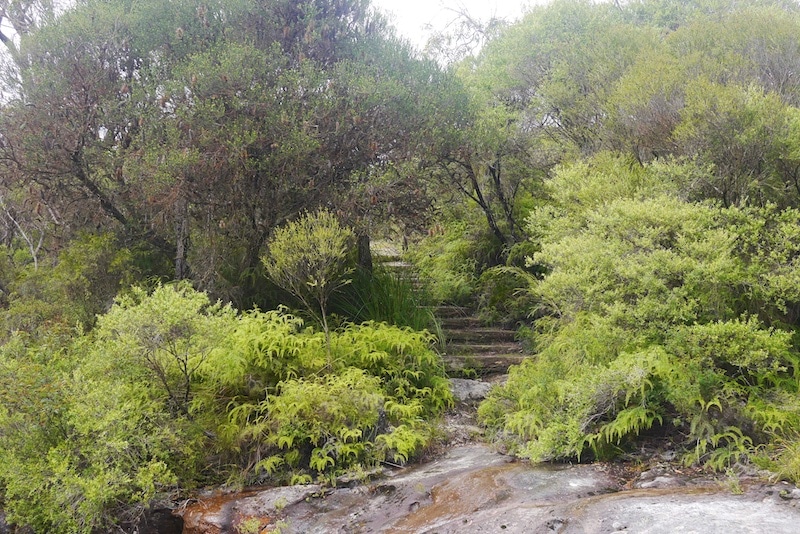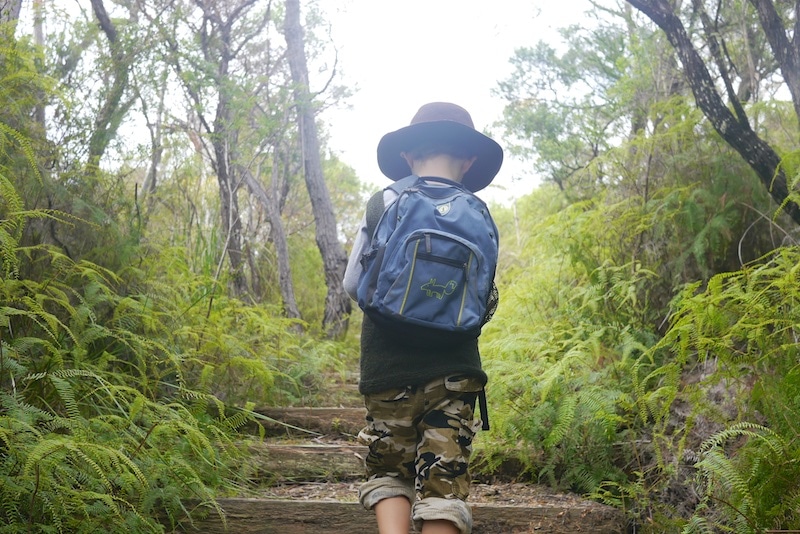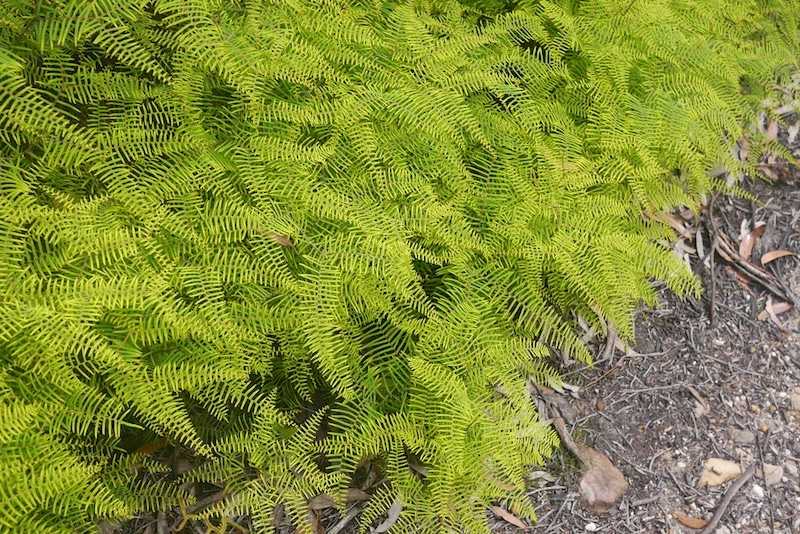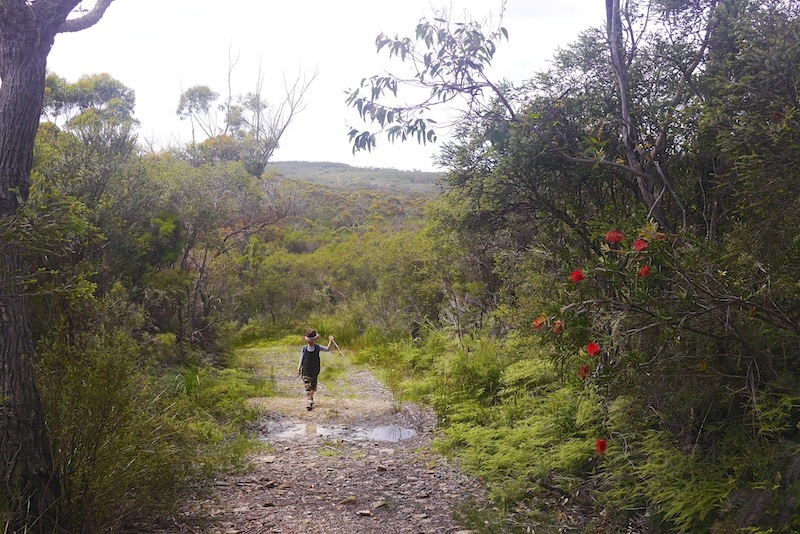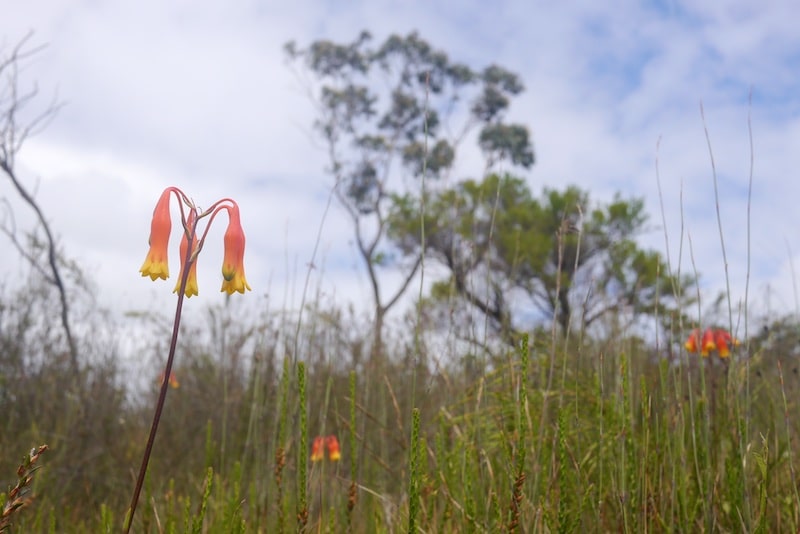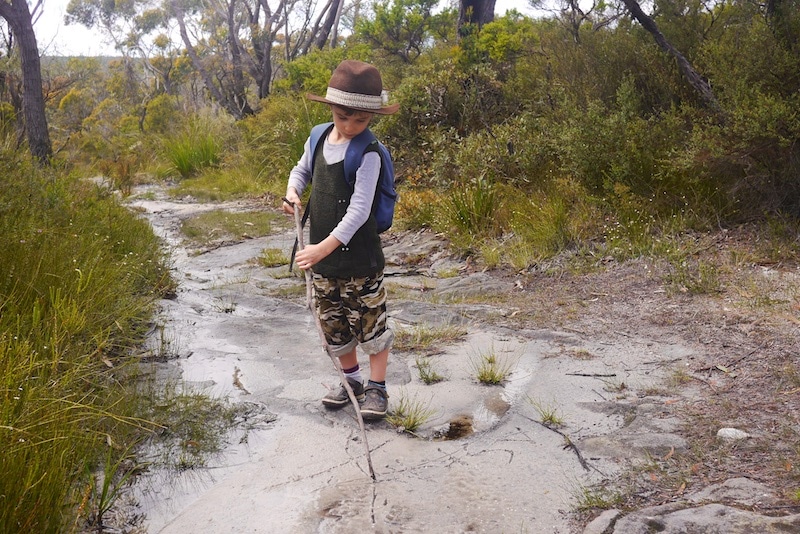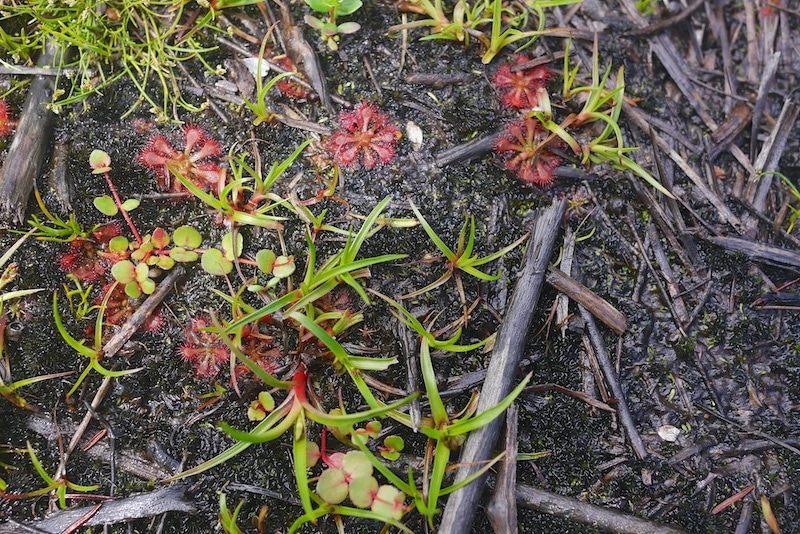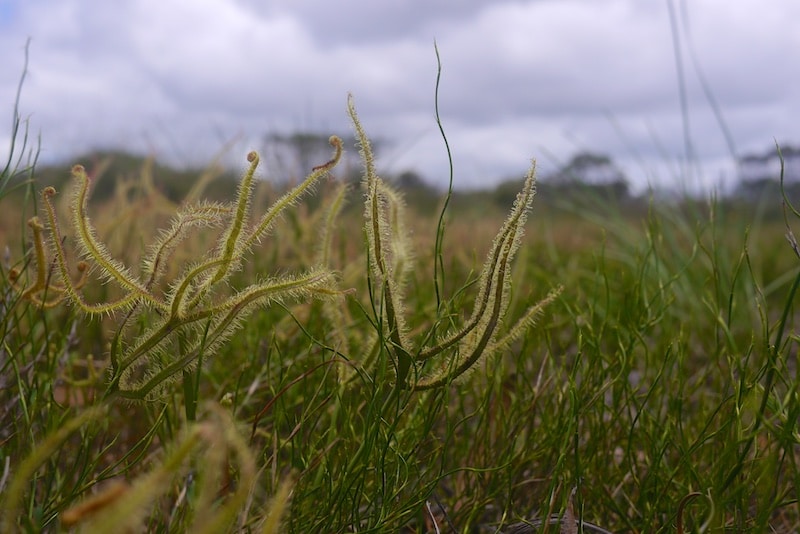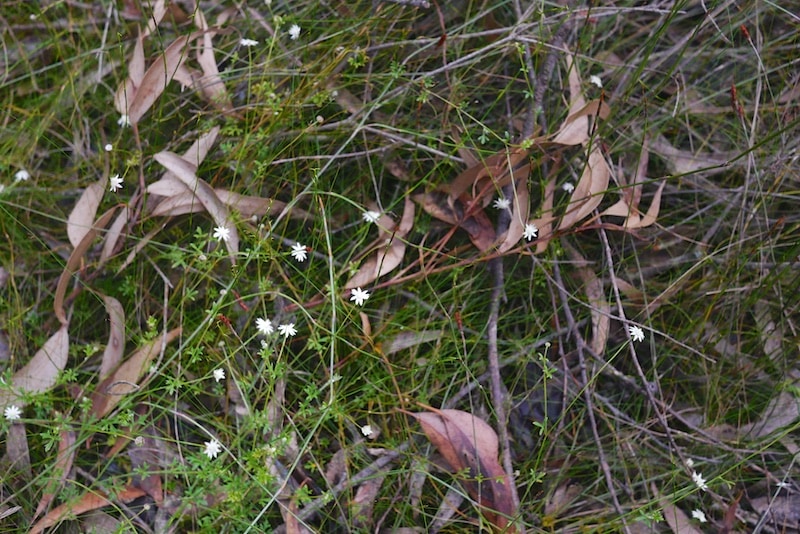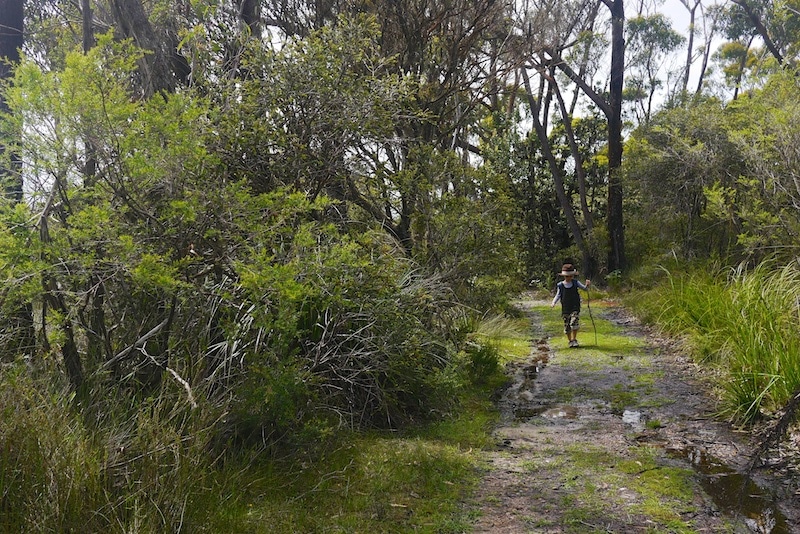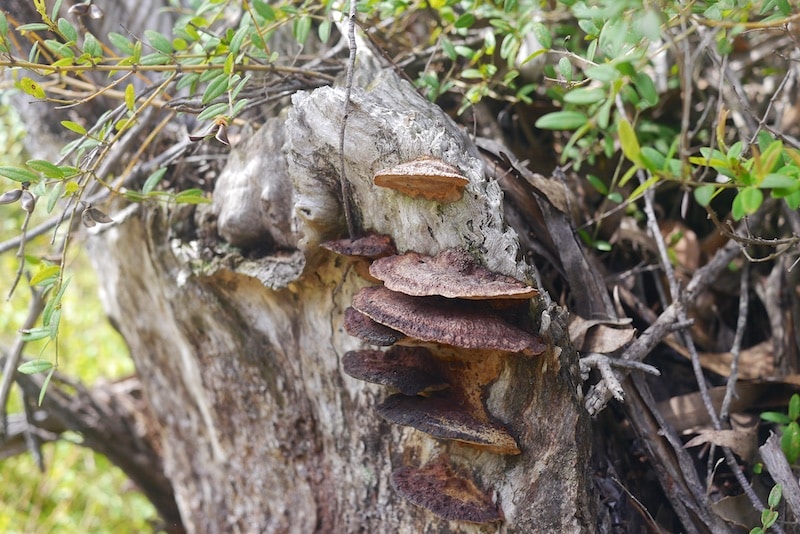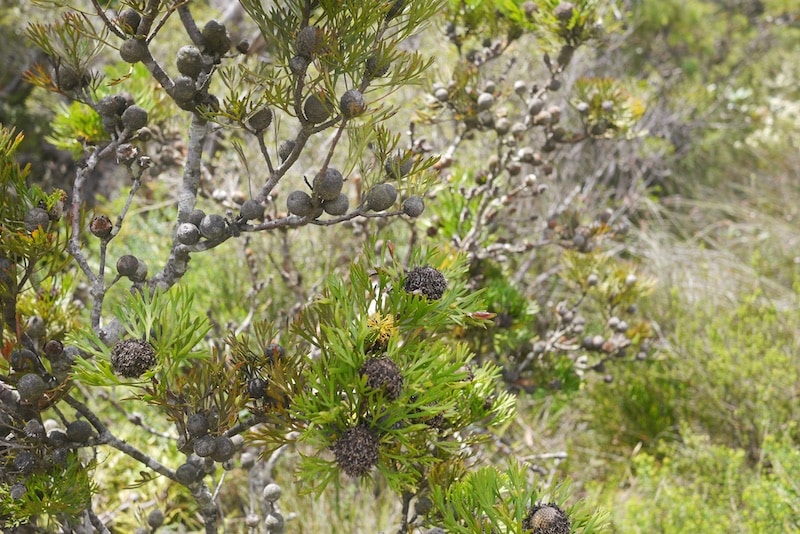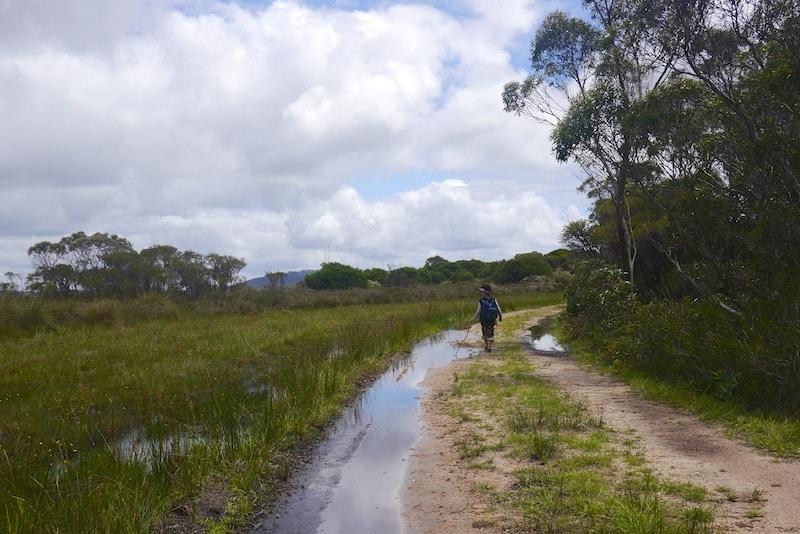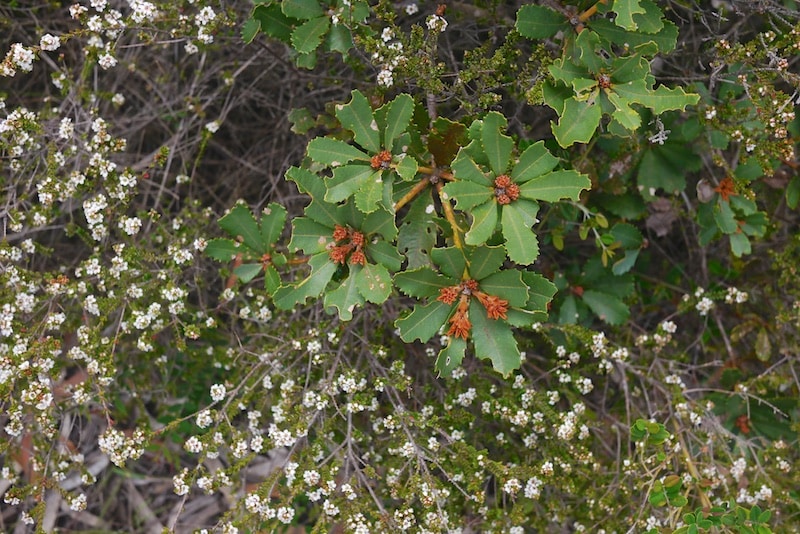 This place is a small patch of gorgeousness.
Along the way we talked about the evolution of Gondwanaland, and banksias, and hanging swamps.
We saw frogspawn, and sundews – which led to the inevitable 'carnivorous plants of the world and could one dissolve your finger if you left it there long enough' discussion.
We rambled, got wet feet, found echidna spines, saw the largest ant in the world, and ate seaweed crackers. We played stick boats in the stream, near the natural bridge.
And then we walked back, got caught in a shower, and saw lightning strike on the horizon. The frogs started calling in the puddles all around.
And we drove home wet, happy, and ready for a hot meal.
We poked our collection of echidna spines around on the table. And went to bed and dreamed of banksia leaf patterns and the gurgling creek in the rocks.
Brains swept clean, washed by the rain, un-digitalised and re-set. Ready for the week ahead.
Got any excellent kid-friendly bushwalk/rambling/tramping trails to share? We'd love to know about them – thanks in advance…