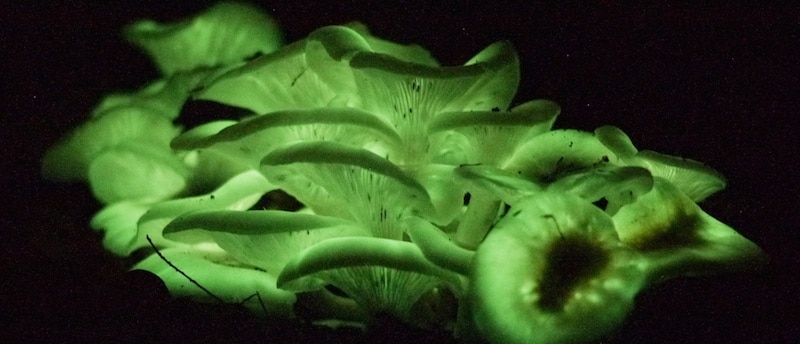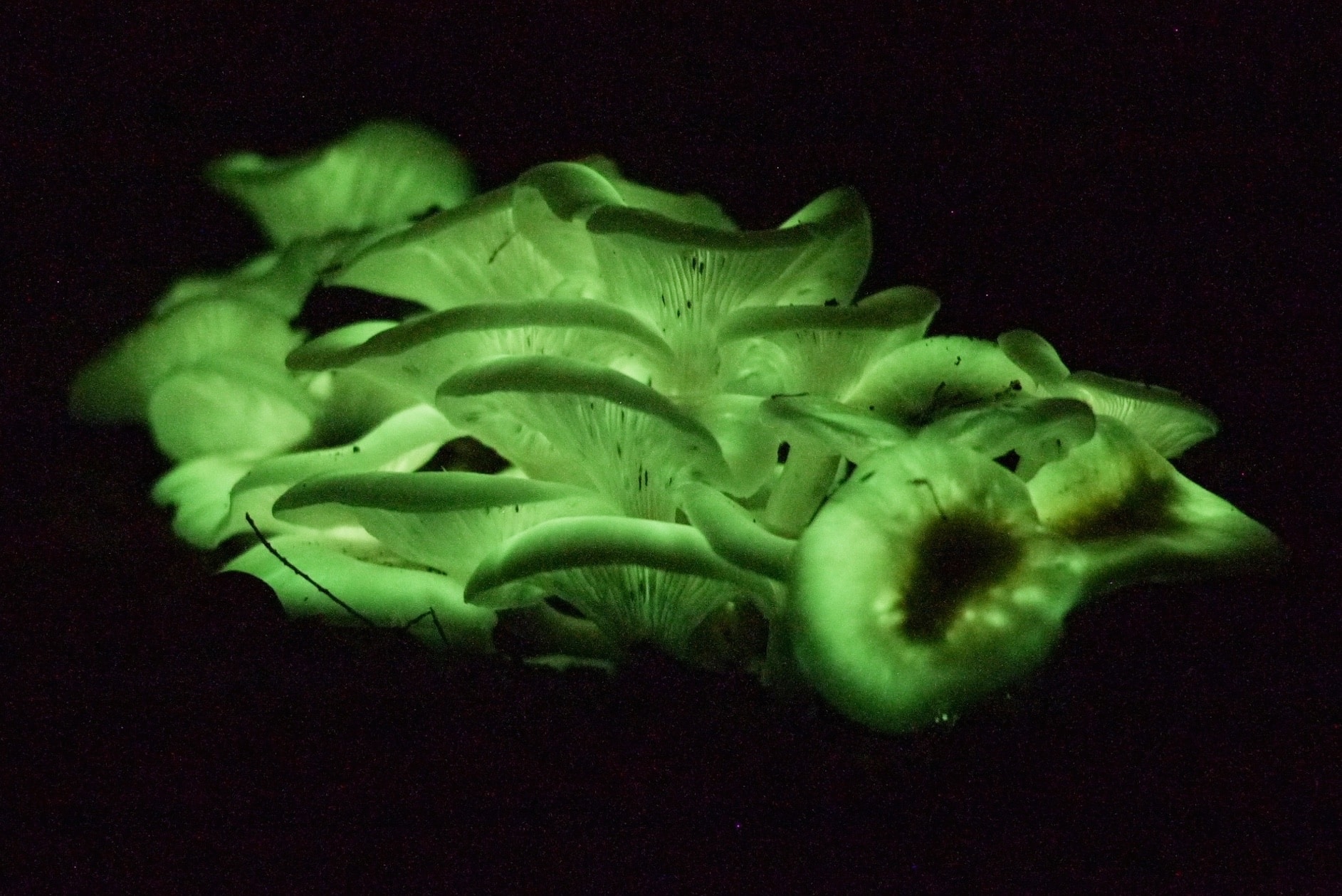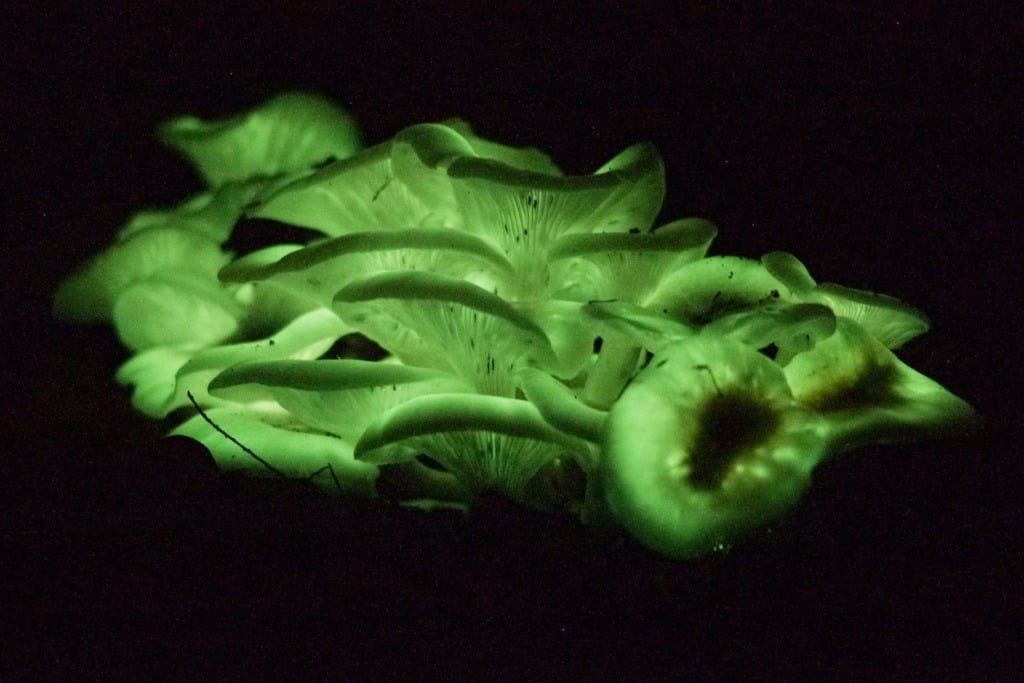 Recently we found something we'd always wanted to see –  Glow in the Dark Mushrooms.
No really, we did. Ghost Fungus, or Omphalotus nidiformis is actually quite common throughout southern Australia.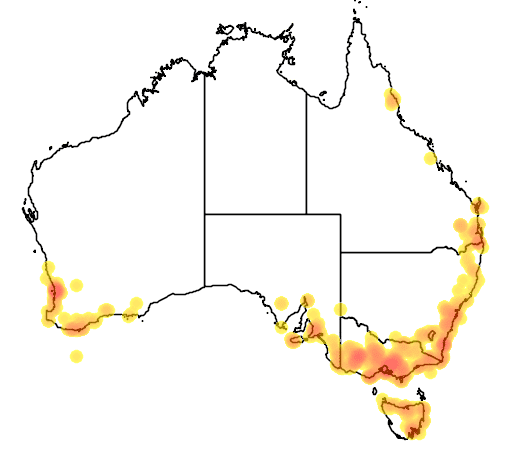 Omphalotus nidiformis distribution, via Atlas of Living Australia
Omphalotus nidiformis – Ghost Fungus
Pronounced Omfa-lotus nidee-form-iss, this is probably Australia's best known luminescent fungus.
This type of fungus is an agaric, most often found on dead or diseased wood. It's classified as toxic if you eat it (handling it is fine though) – which is good to know because it looks a bit like forest oyster mushrooms.
Except for the glowing factor… Omphalotus nidiformis are bioluminescent.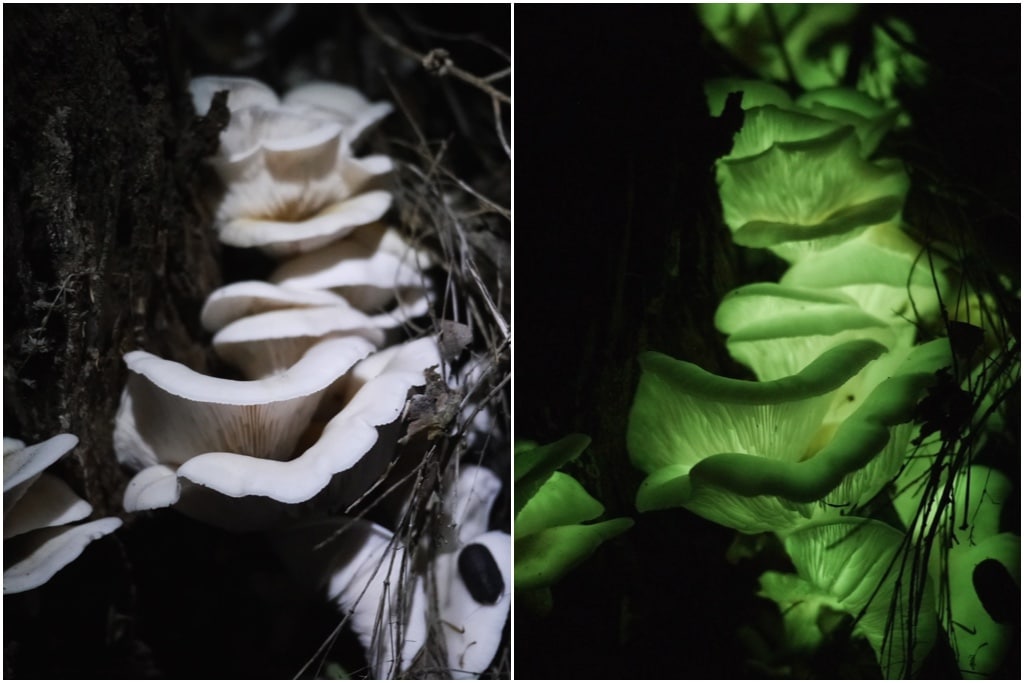 Bioluminescence
The definition of bioluminescence is "emission of light from living organisms, without appreciable heat."
In short, bioluminescence is a chemical reaction that occurs inside the organism, which creates photons. Ka-pow. It's the same phenomenon as  that which occurs inside a glowworm to create light.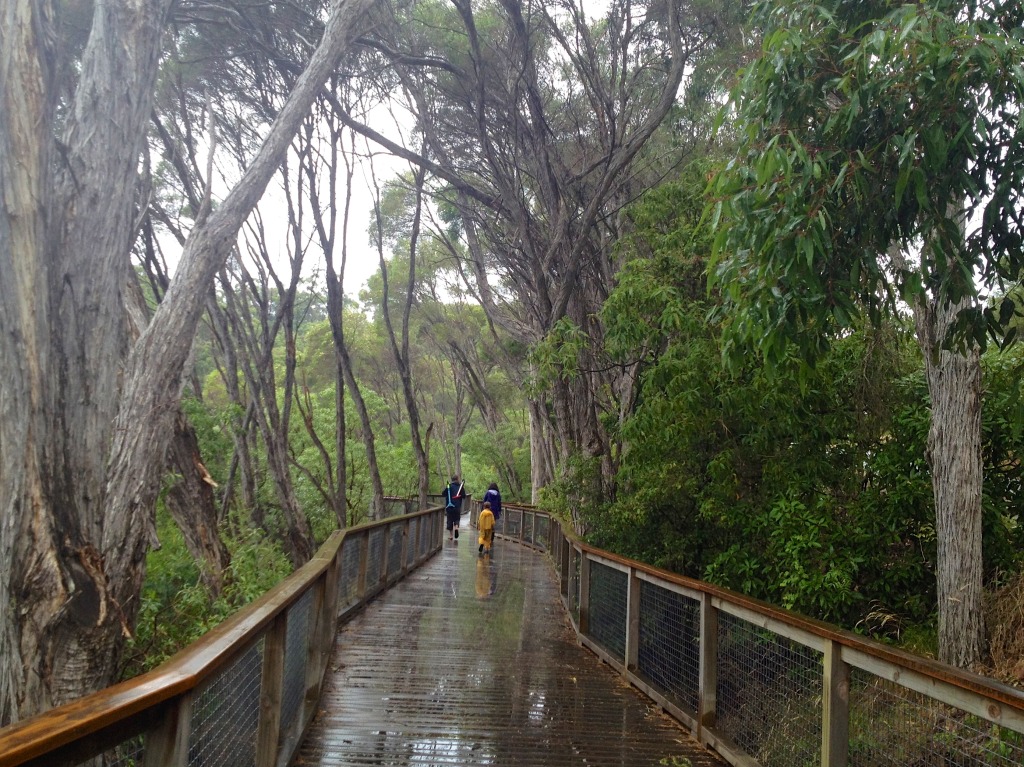 Hunting…
We came across some Ghost Fungus while we were down south at Mallacoota, visiting family. It's something we (ok, particularly Nick) were hoping to find during a ramble one day.
Slightly inauspiciously, we weren't in the pristine deep dark woods when we came across it. Infact, we were scootering along a estuary boardwalk, in the rain, with a rather cranky 5 year old. Wheee.
Context aside, Nick spied some fungus on a log, and vaulted over the boardwalk barrier to check out what looked like oyster mushrooms, but being as we were in the Aussie bush, probably weren't.
I think it's the Ghost fungus! He said.
So we put some in our pocket, took it back home, and proceeded directly to the dark end of the hallway – with a blanket over our heads and a clutch of fungus in our hands, to sit and wait to see if it glowed in the dark. As you do.
And it did! Slowly but surely.
Once that was confirmed, Nick went back to the stump that night, in the rain, to take some long-exposure photos of the ghost fungus in all it's glory.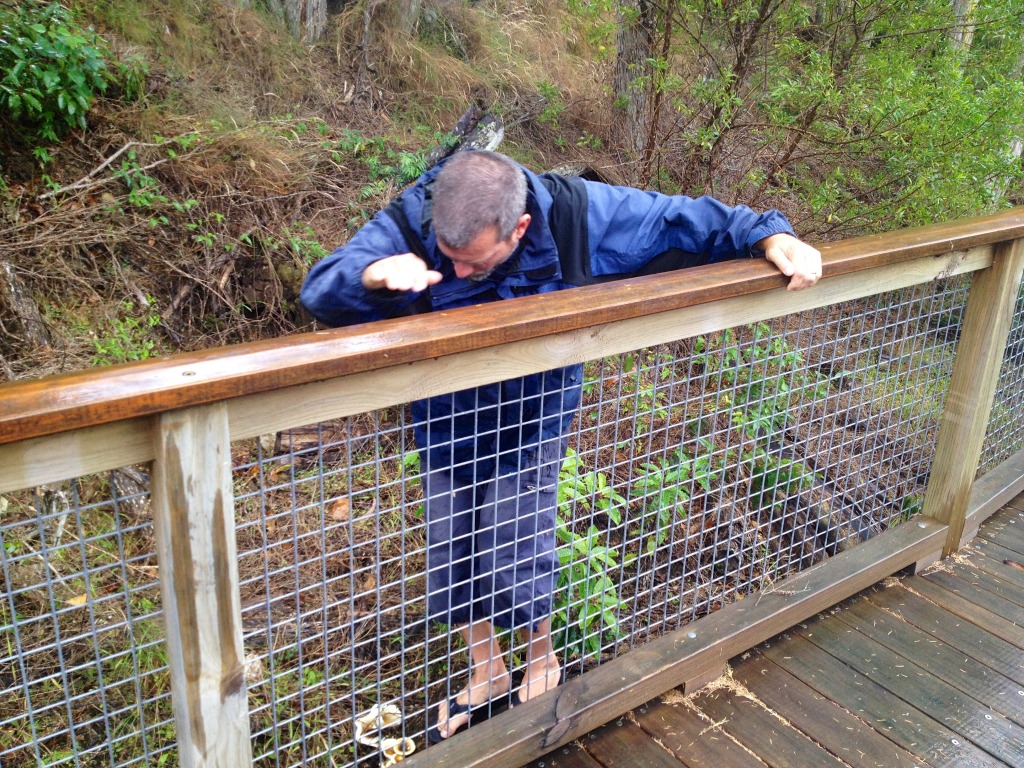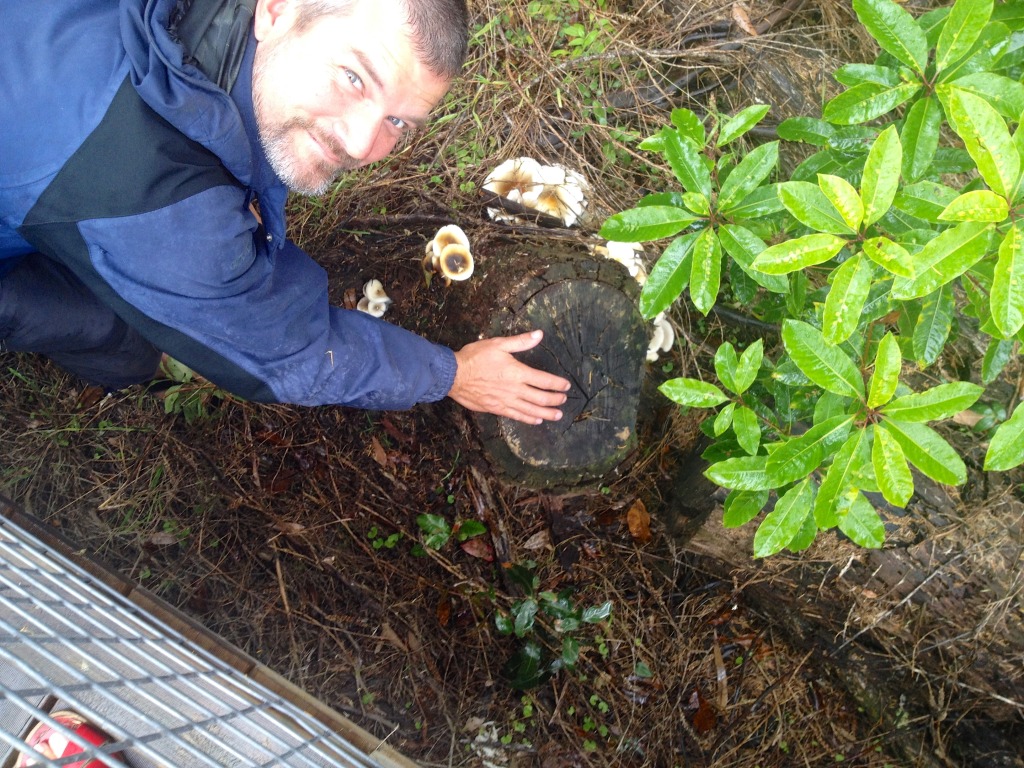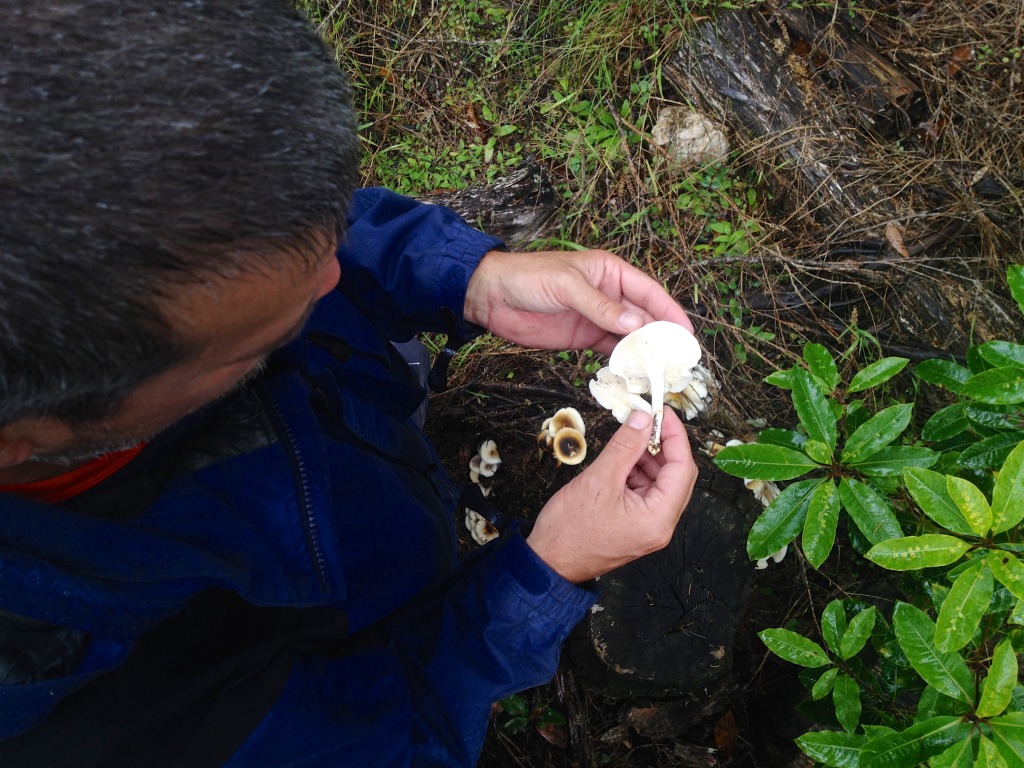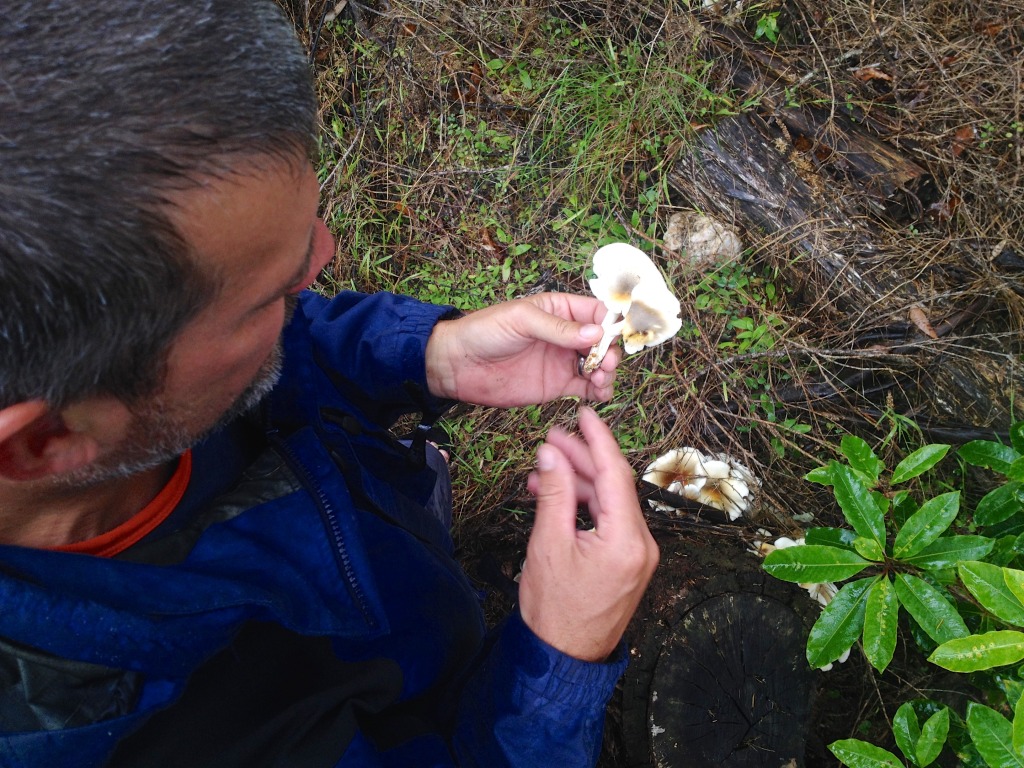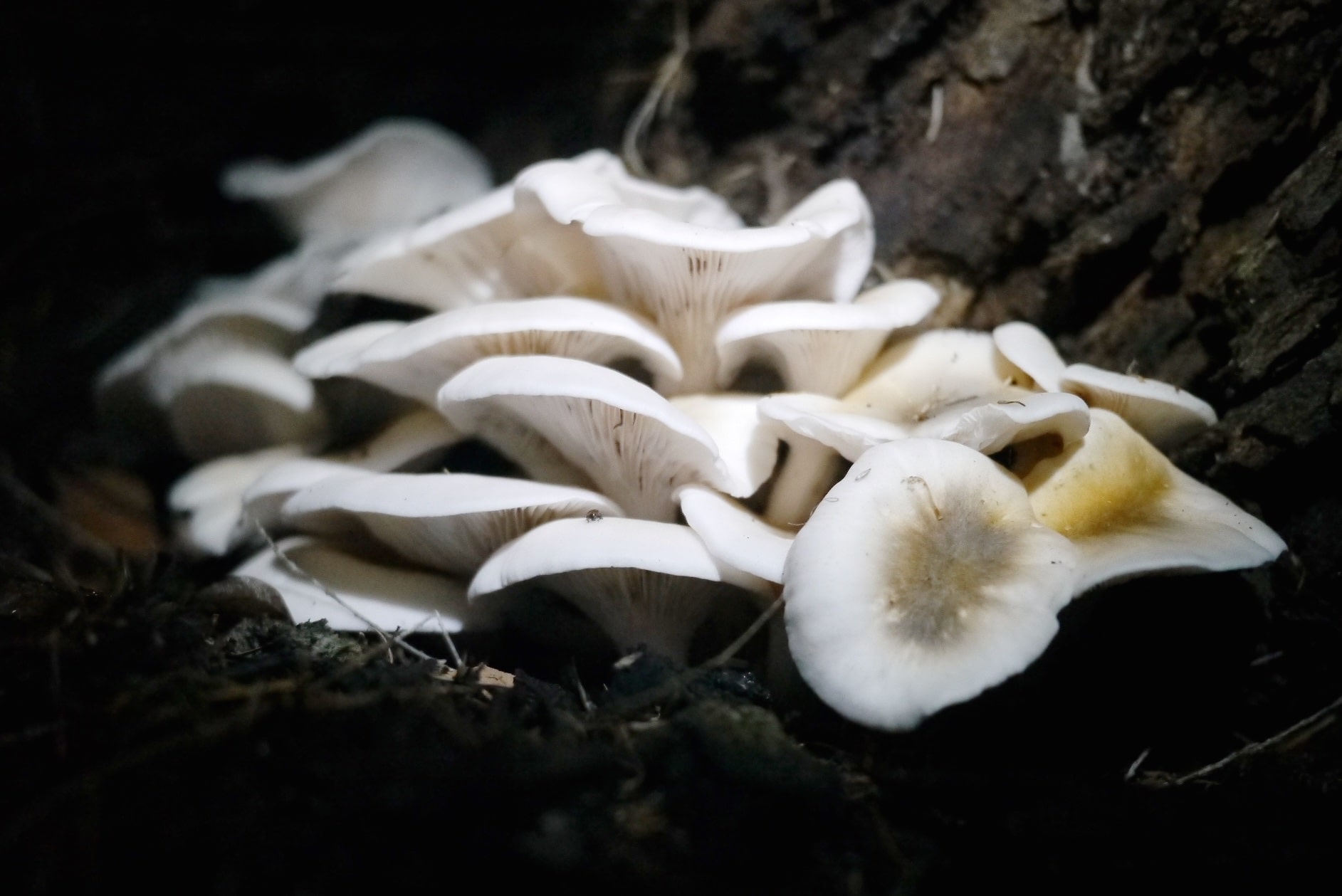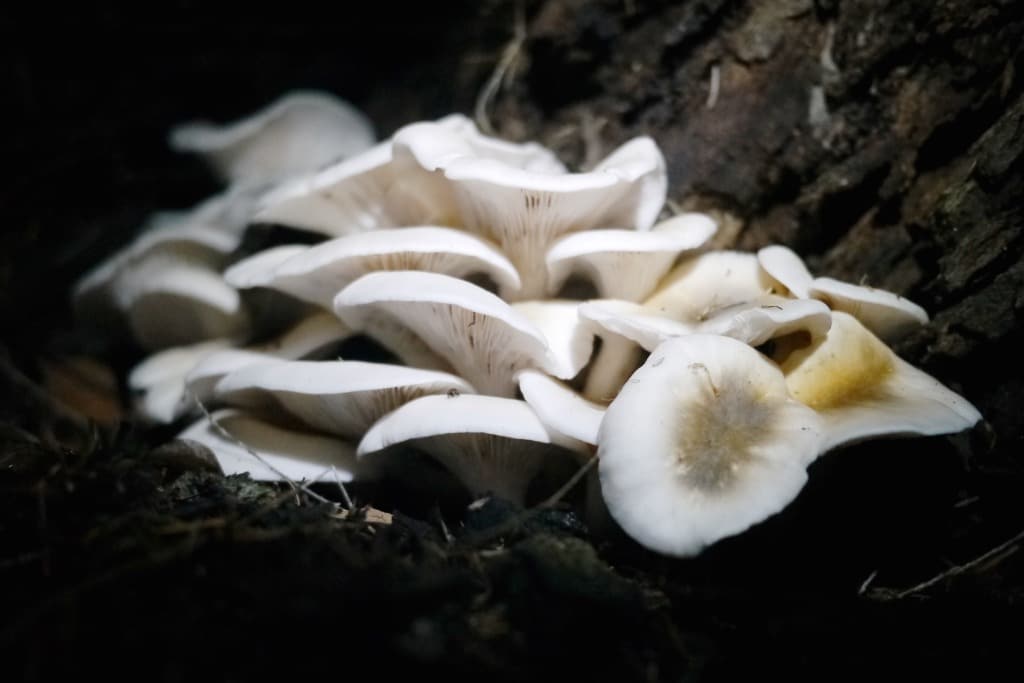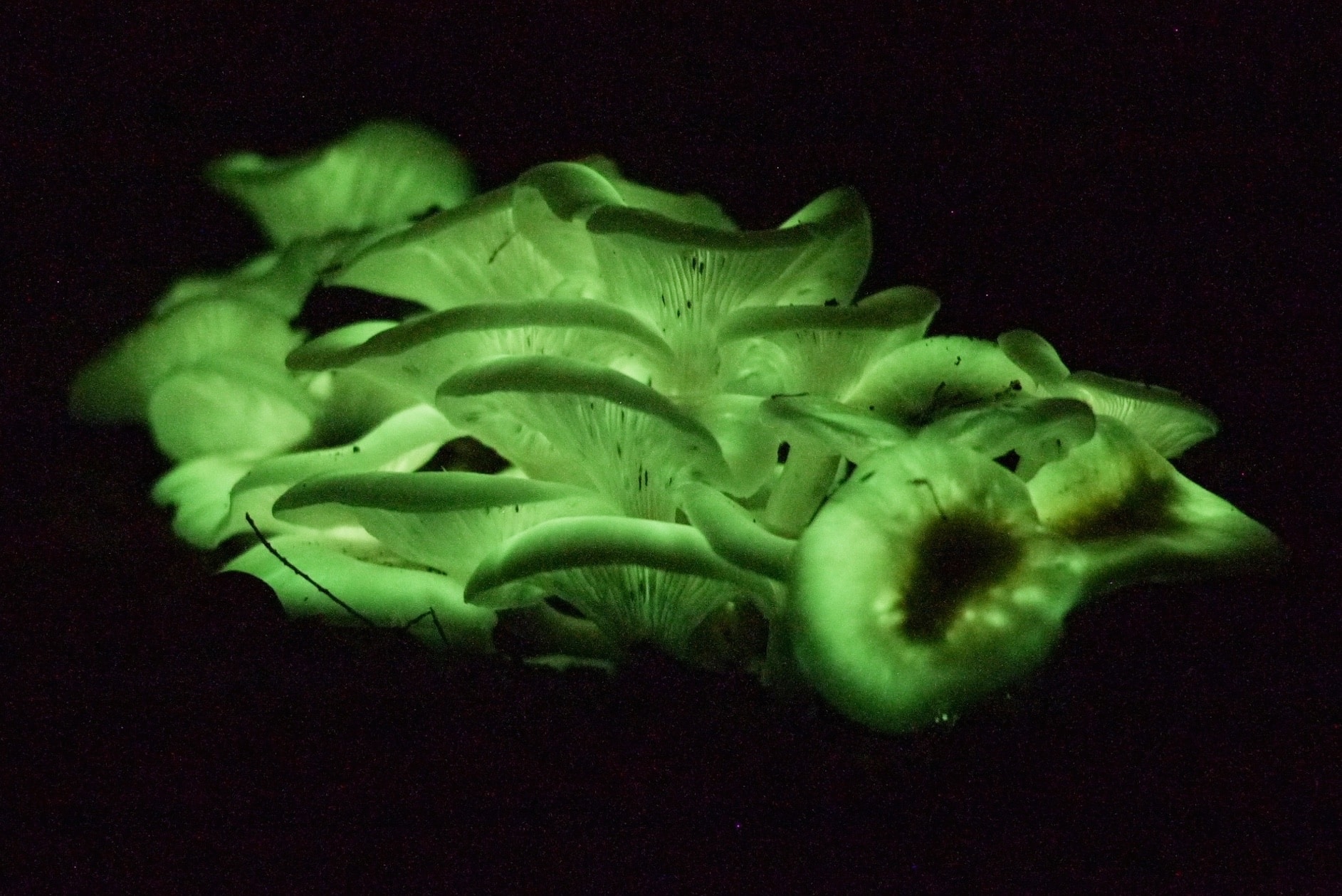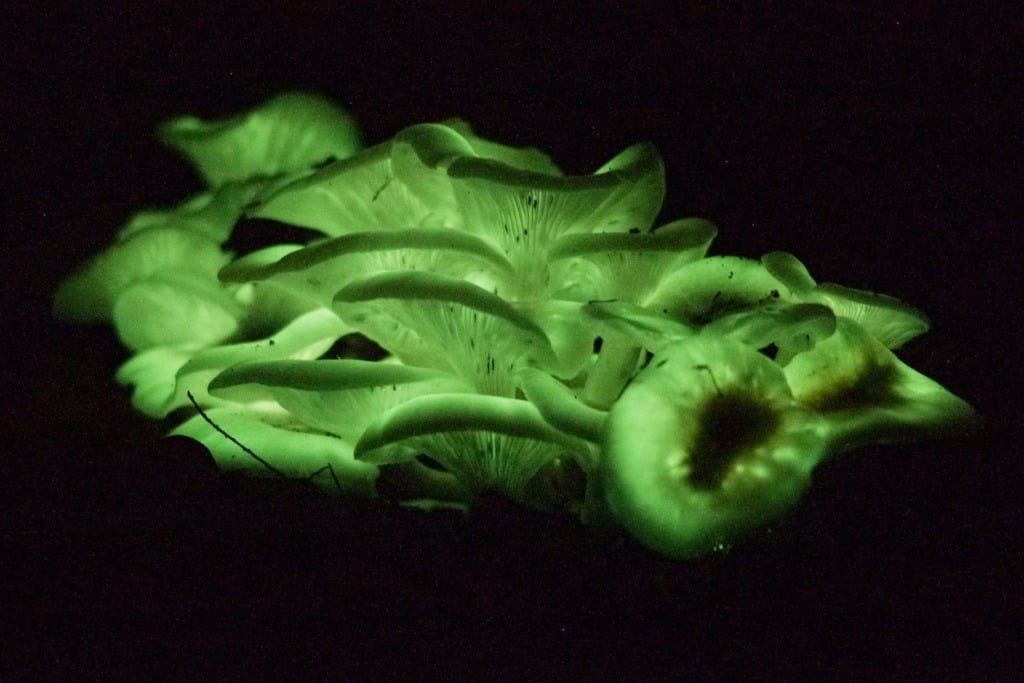 Omphalotus nidiformis – proving that you don't need to be an edible fungus to be awesome…
Isn't it just the best thing to know that each night, out in the forests of Australia, the ghost fungi are gently glowing?
Omphalotus nidiformis – more details
Grow your own Ghost Mushrooms! Milton Mushrooms sells culture for this species. (See this article for how to turn this culture into spawn suitable for your mushroom garden)
All our How-tos, book reviews and articles about Mushrooms are here…