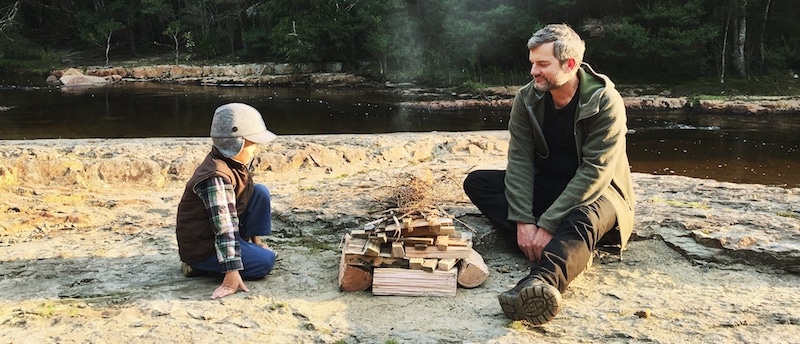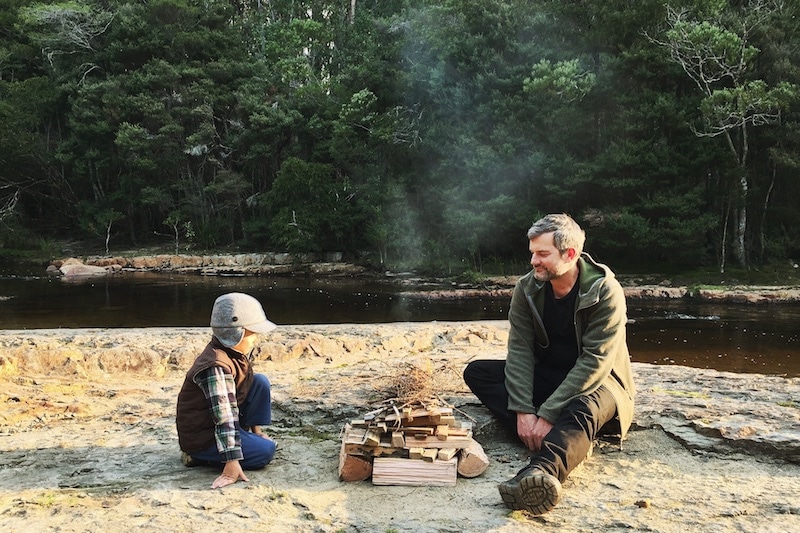 I can't think of a better way to spend an evening – a rushing stream, forest all around, and a campfire. Of course.
Recently we were down in Tasmania and we found one of those choice little spots that, when you're planning to go adventuring, you dream of happening upon.
No-one else around, tall forest, clear water, and the perfect rock shelf for a little campfire.
An upside down fire, of course. We love this fire building technique.
It's pretty much fail-safe, and produces a smokeless fire in a best case scenario (dry wood) and a better-than-it-would-have-been fire in a worst case scenario (damp or green wood in amongst the dry bits).
This happens because heat energy actually radiates equally in all directions from the point of combustion,  so once the top layer of your upside down fire is lit, the heat energy is radiating down as much as it is up.
This in turn means that the wood below the combusting material is getting well heated before it catches fire, which in turn facilitates a better burn, with less smoke. And better coals.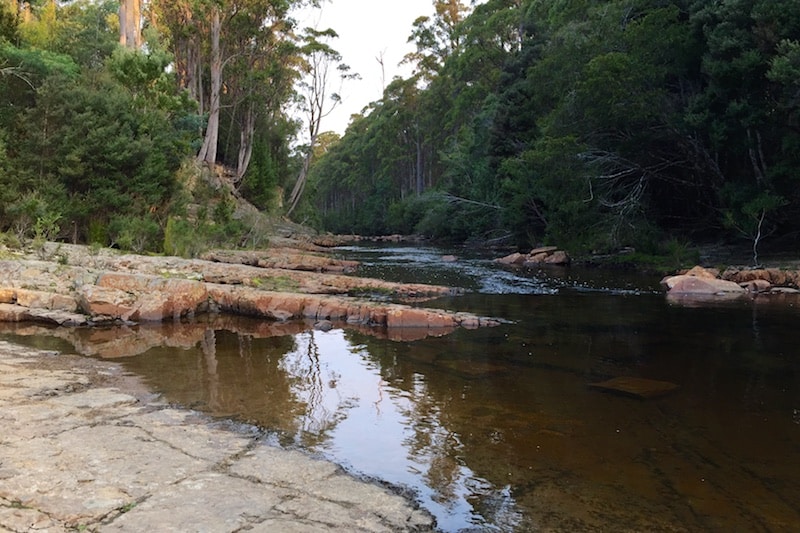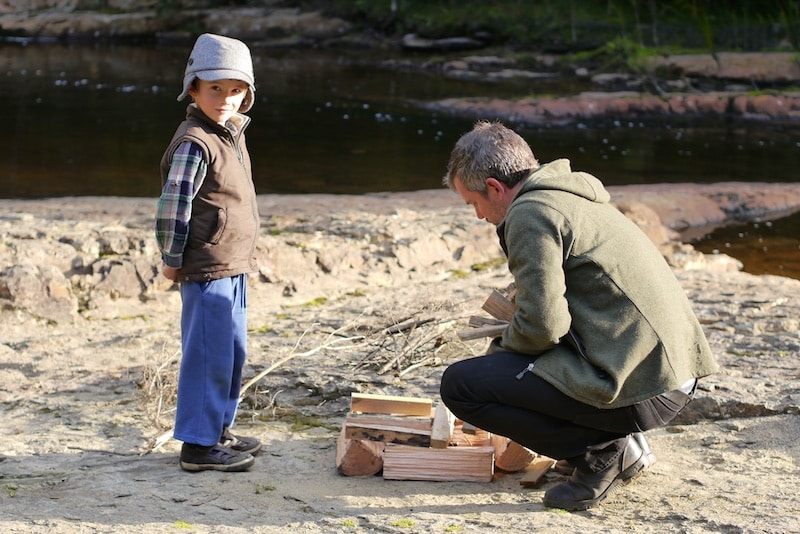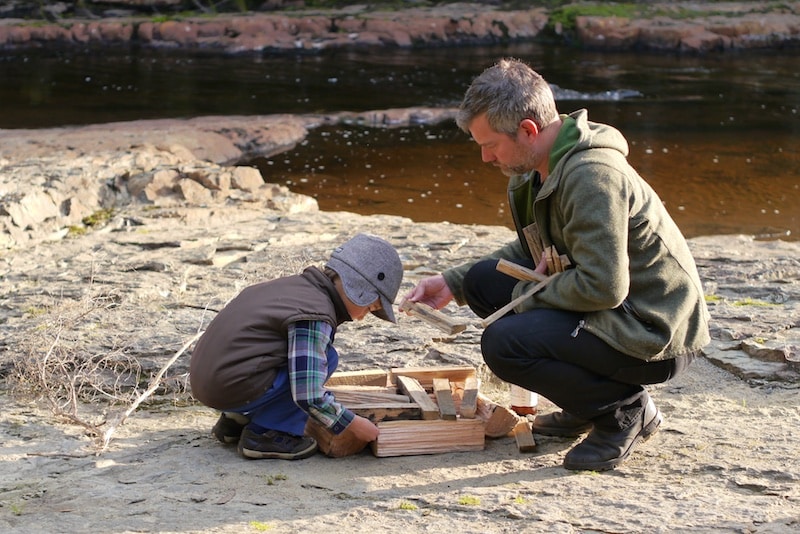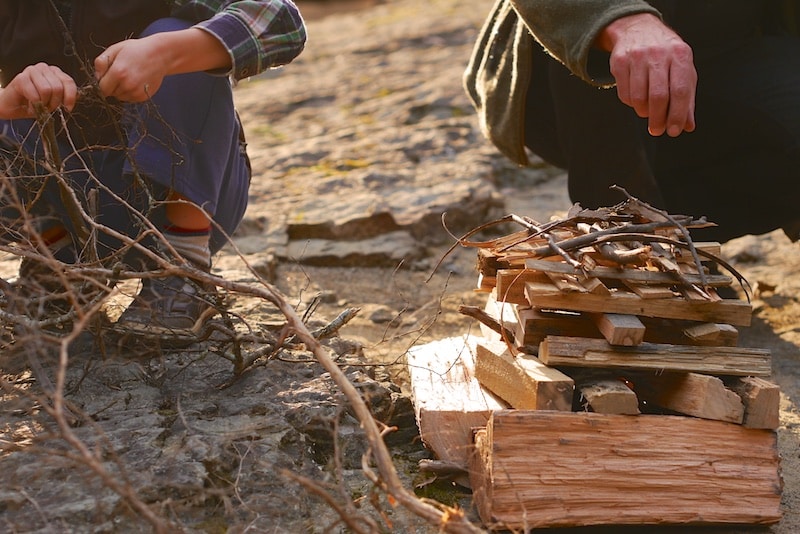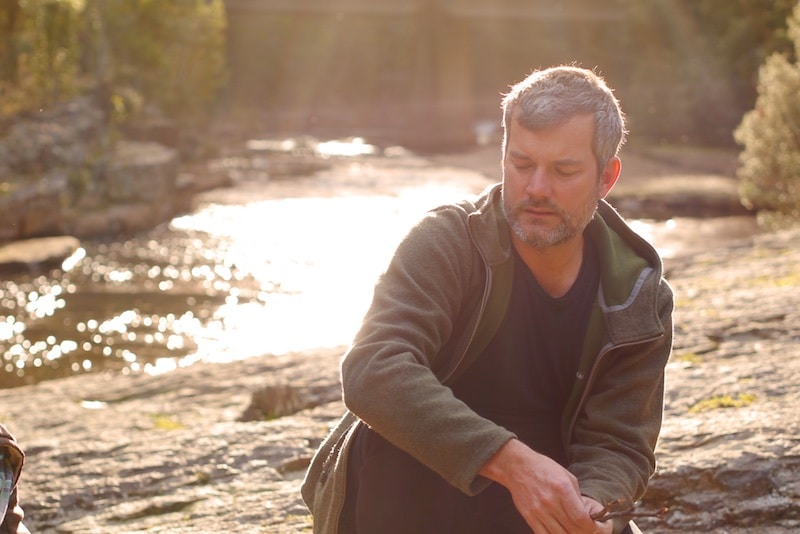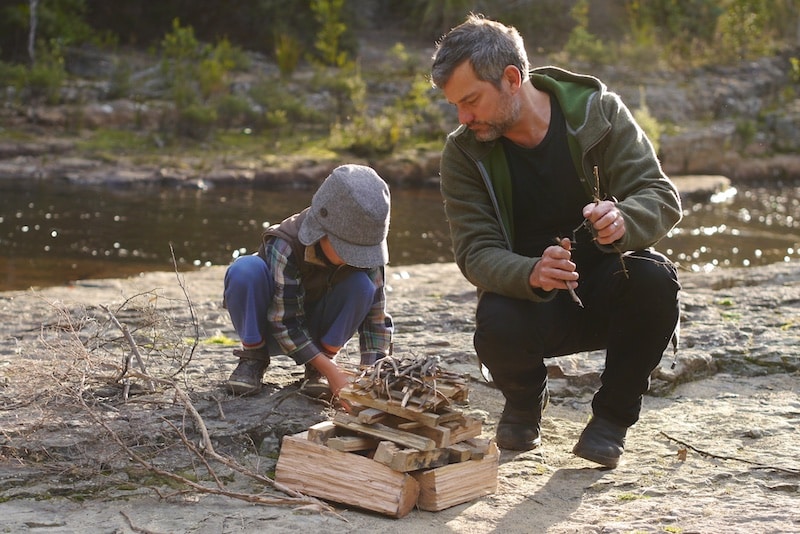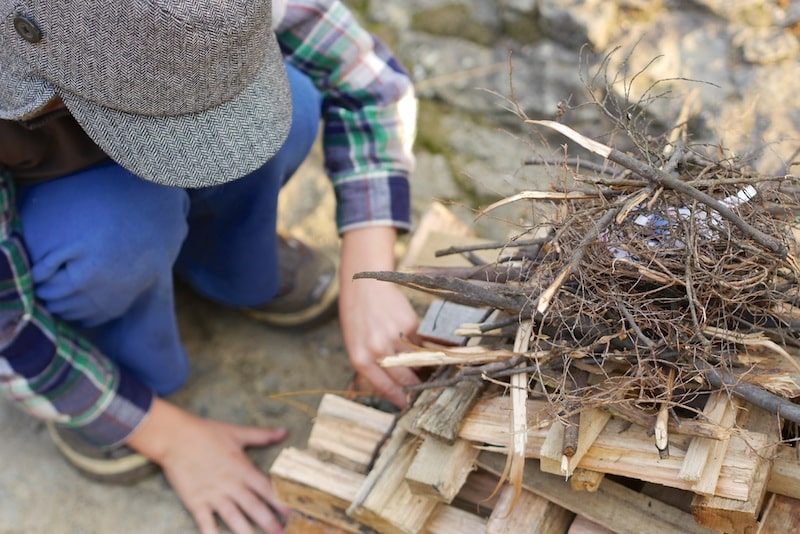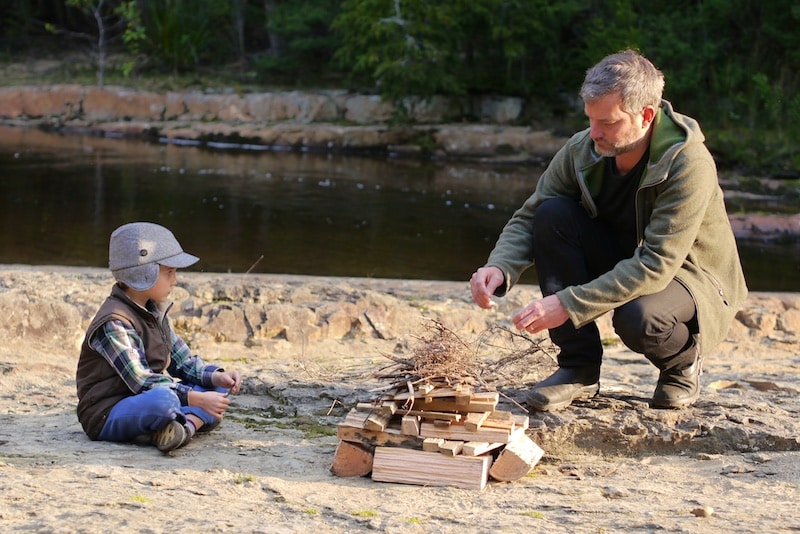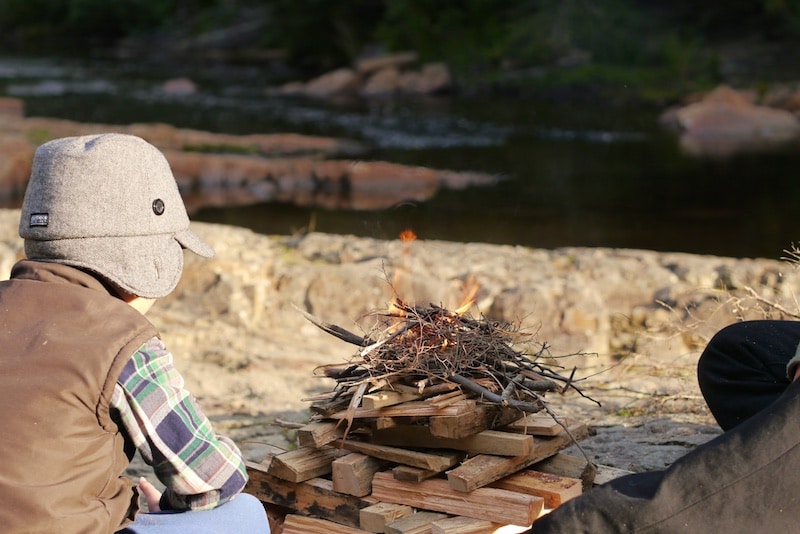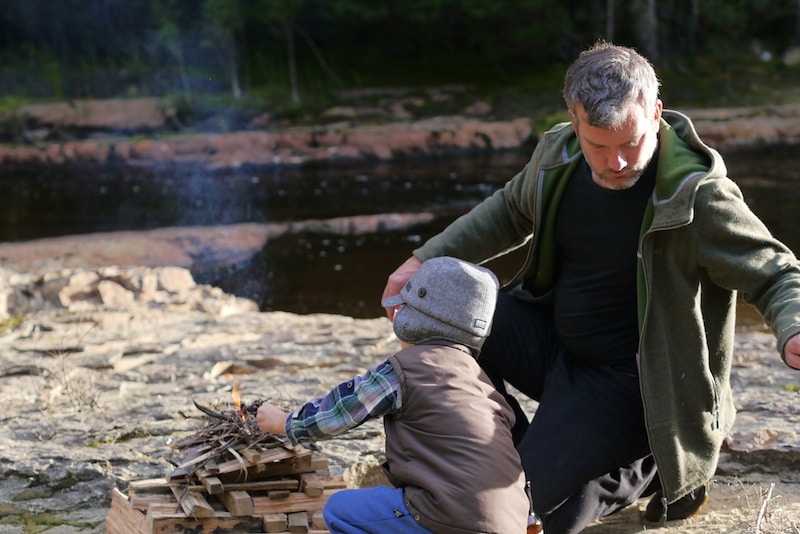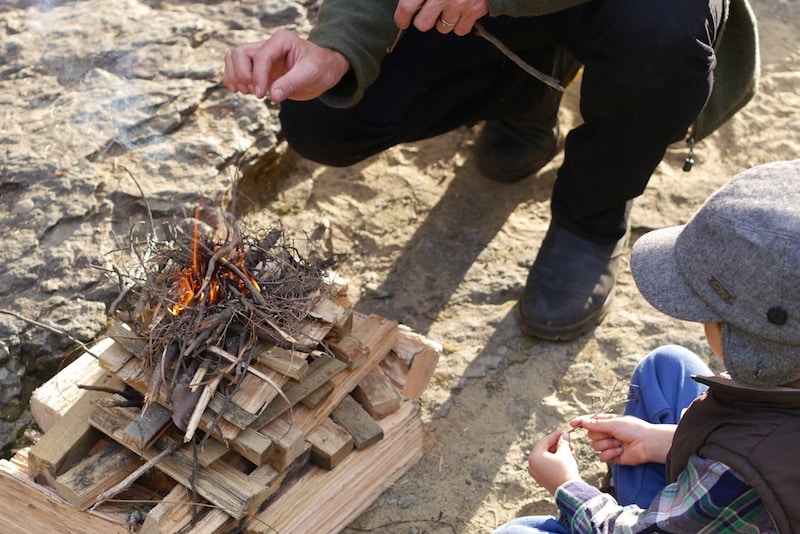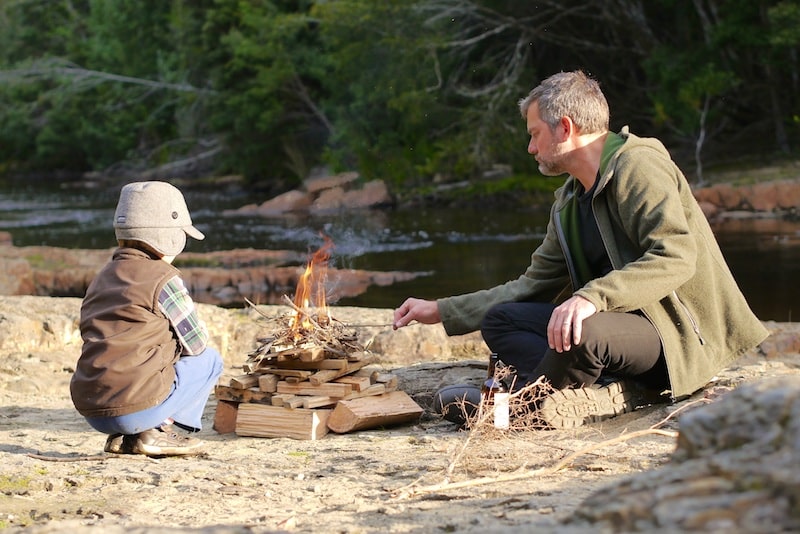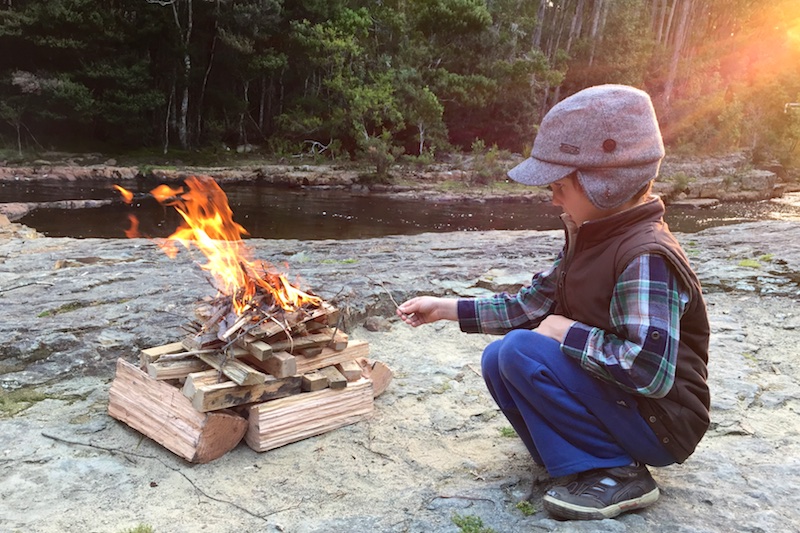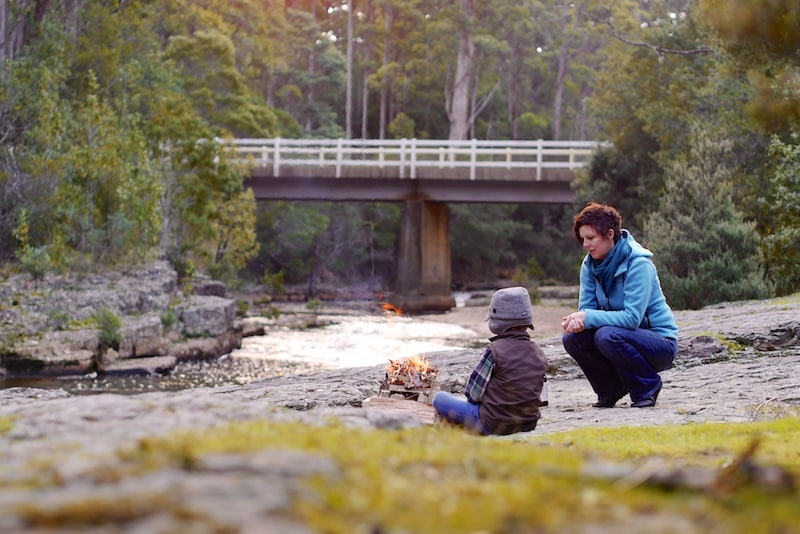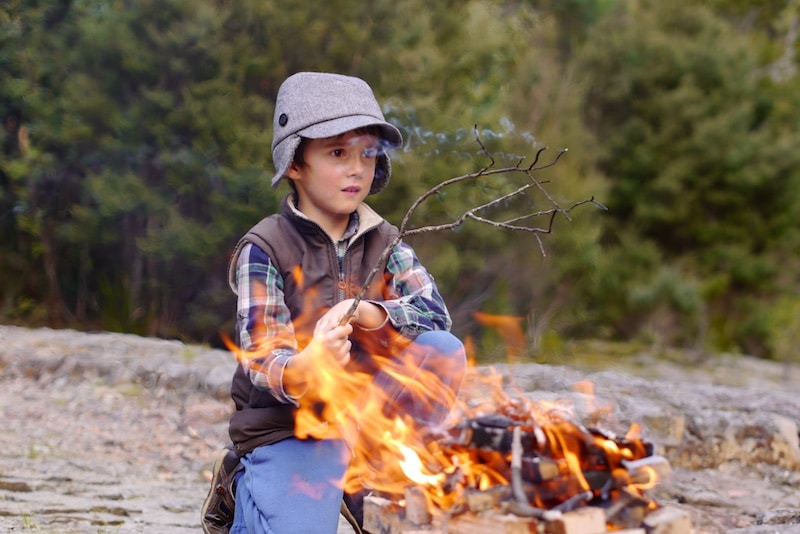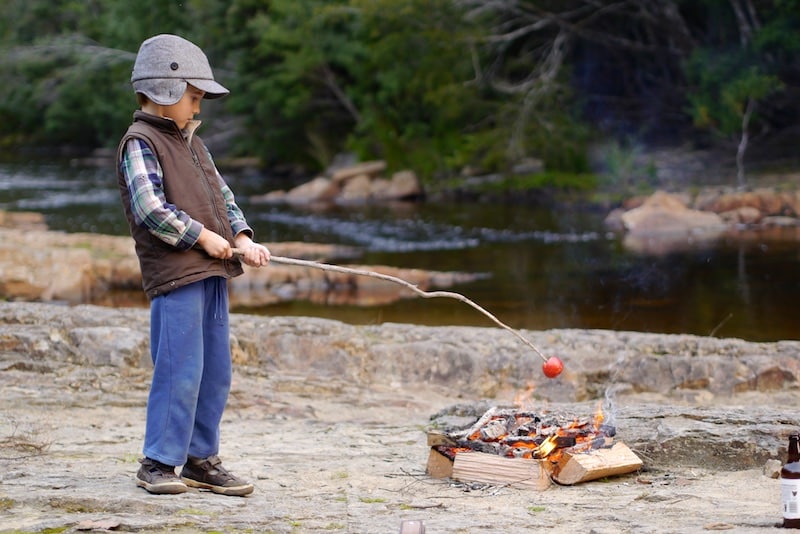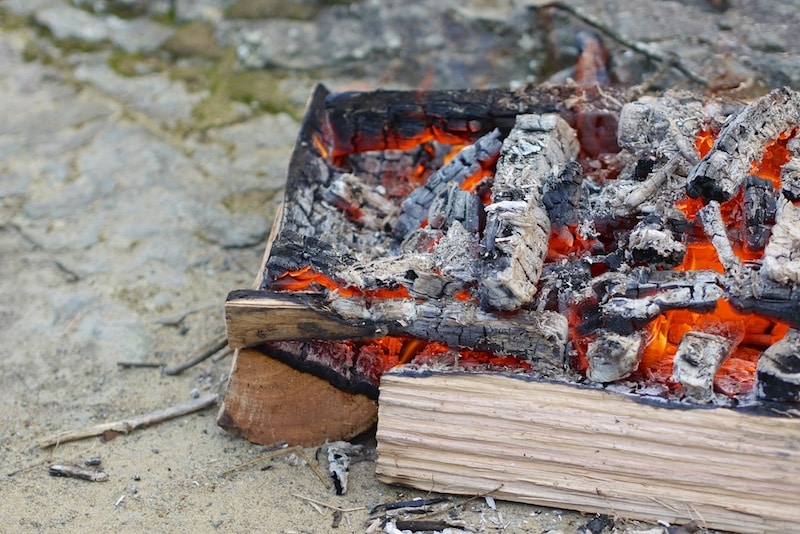 Every campfire needs good coals. For things like roasting your apples, in the absence of anything else roast-able.
Hey, it's camping in Tasmania. We may have run out of other food basics, but we have cider and we have apples. All is well.
Just kidding. Soon after the fire reached apple-roasting stage I eventually stopped taking photos and we all sat down by the fire to watch the night come in.
Potatoes in the coals, the last of the bacon in the frypan, the running stream in our ears, the night birds overhead.
Thank you forest, thank you fire, and thank you apples.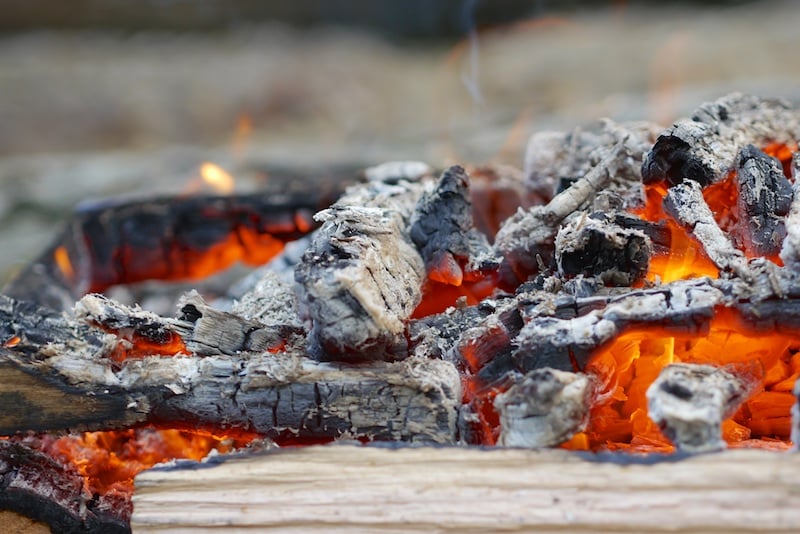 If you too long for a smokeless campfire experience, here's how to make an Upside Down Fire… good luck!