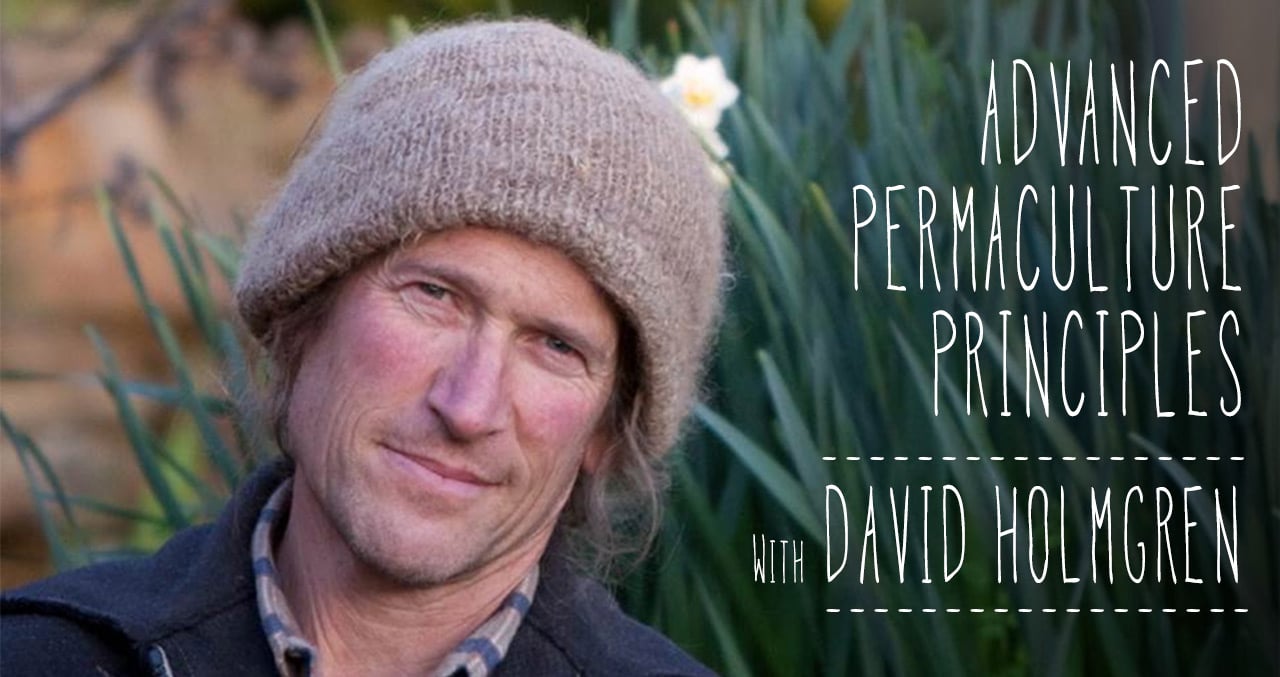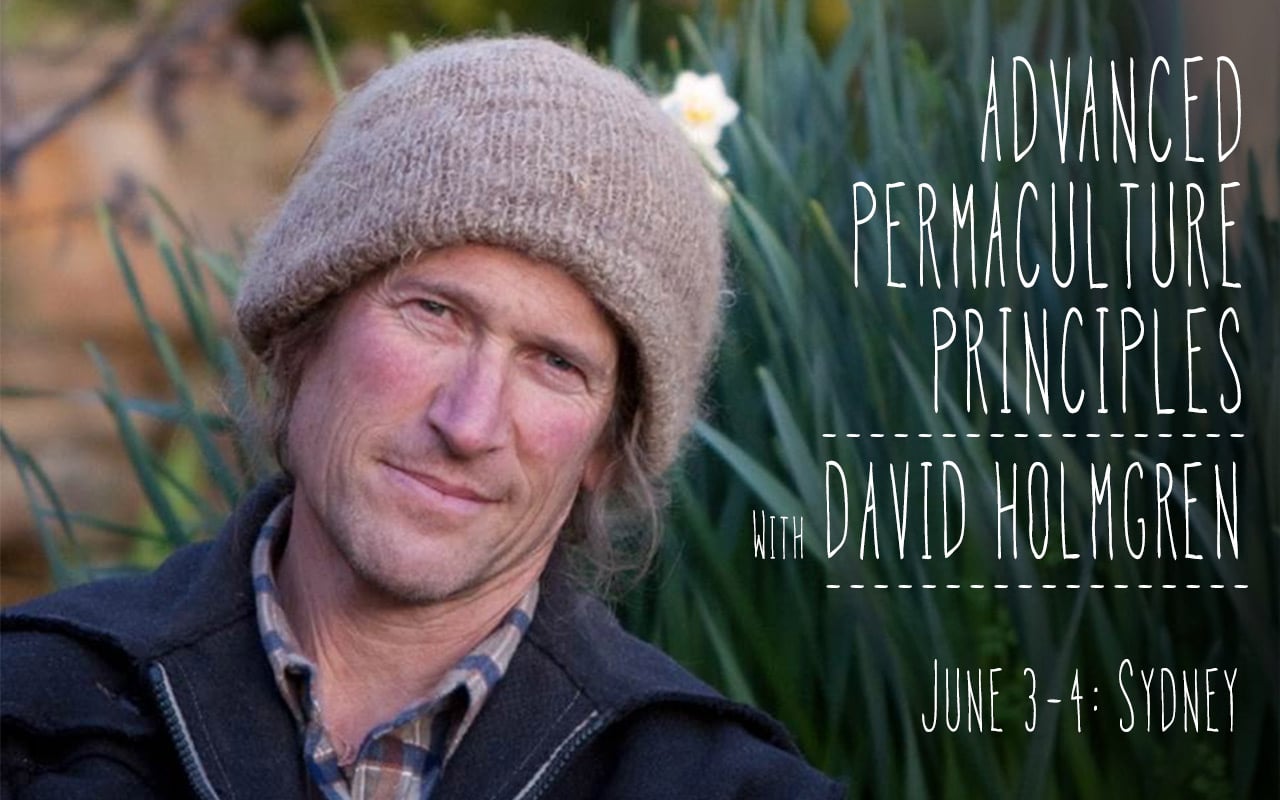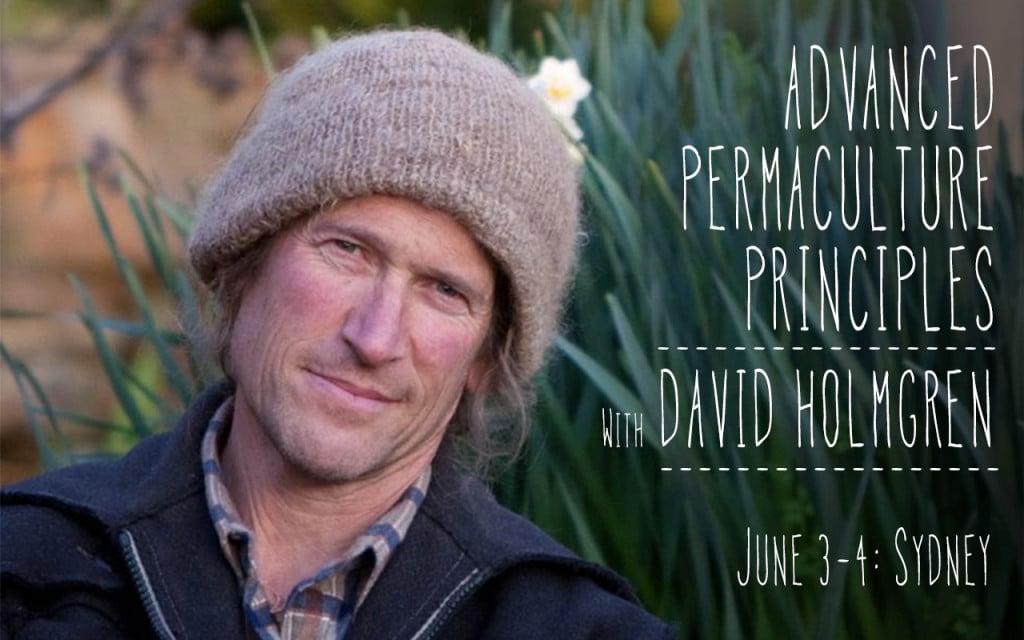 He's back! We're pleased to announce that David Holmgren (co-originator of Permaculture) is coming to Sydney on 3-4 June to teach an Advanced Permaculture Principles course. How good is that.
We've been lucky enough to have David come through Sydney every other year or so, at which point he's contributed to our Permaculture Design Courses, or done a separate course in Advanced principles.
This time around  it's a 2-day, mid-week affair. Professional development time? We think so.
David's Advanced Permaculture Principles course focuses on an extension of considering, exploring + designing with both Permaculture principles + ethics beyond that which it's possible to cover in a PDC.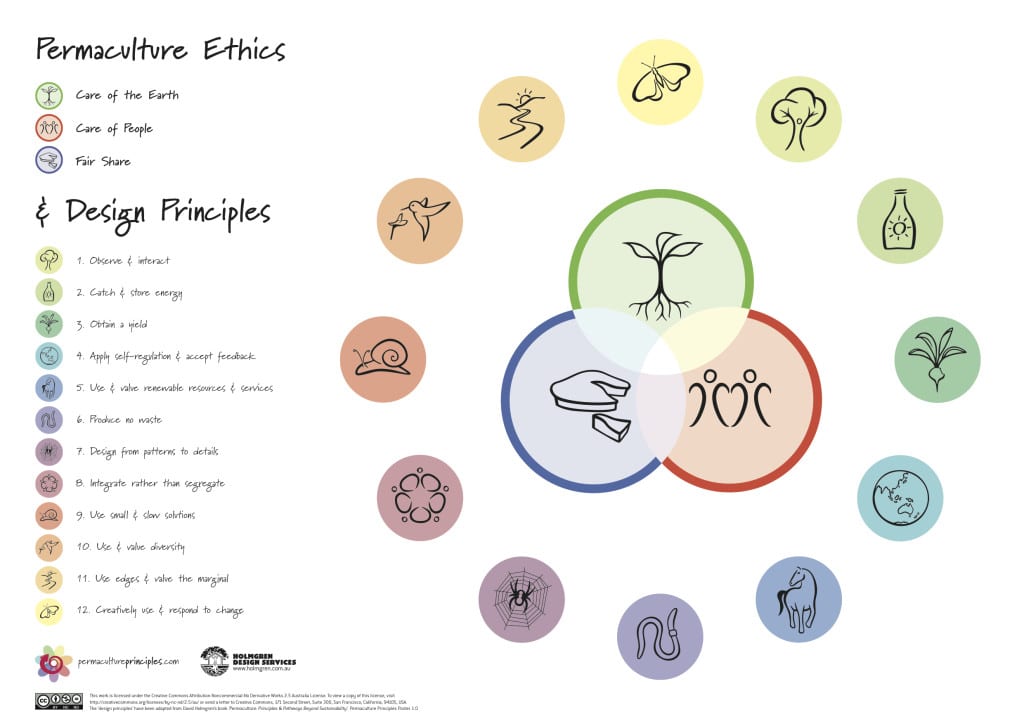 Permaculture ethics + principles – click to enlarge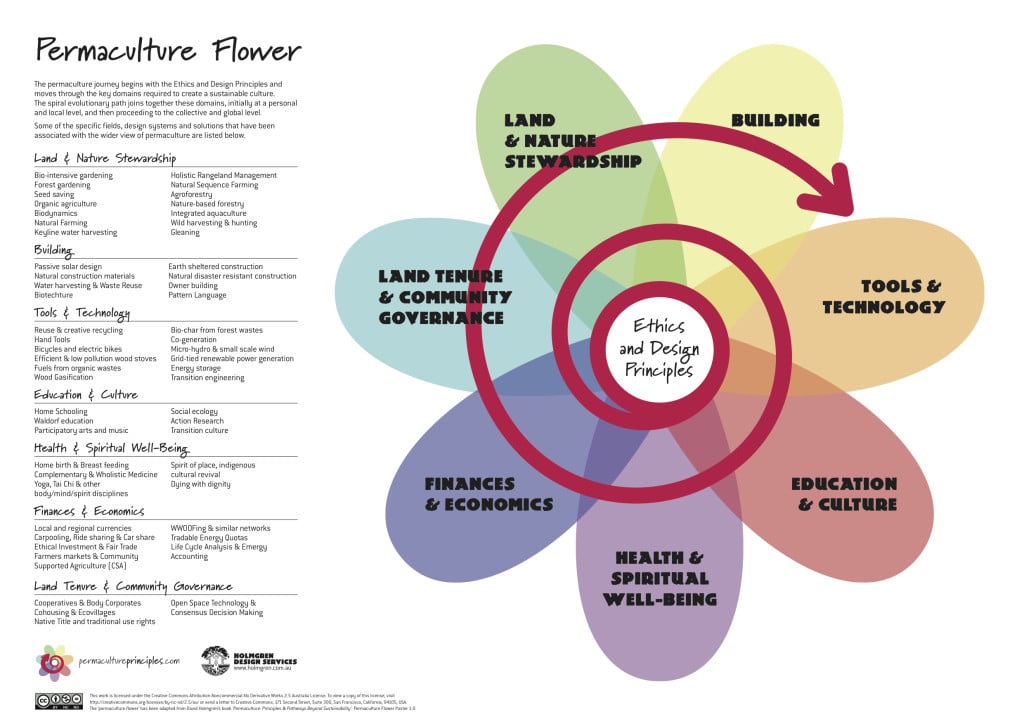 Creating a sustainable culture – click to enlarge
Who is this course for?
This Advanced Principles course is for anyone who is fascinated by how they could use permaculture design principles to better design things.
Those things could be homes, gardens, financial structures, community landholdings, community enterprises, school gardens, farms, or businesses.
We have all sorts of folks come to, and gain an immense amount from, this Advanced Principles course. Accountants, farmers, teachers of all stripes, homesteaders, gardeners, food co-op startups, natural builders and so on.
So if you're up for some mind-expanding, and if you're ready to think about the society we live in (and how we all could re-design it, if we put our backs into it), come on down.
Also a note that holders of a Milkwood Permaculture Design Course certificate are eligible for a 20% discount on this course, as our commitment to our alumni's future learning.
Sound good? Read more about our Advanced Permaculture Principles course here…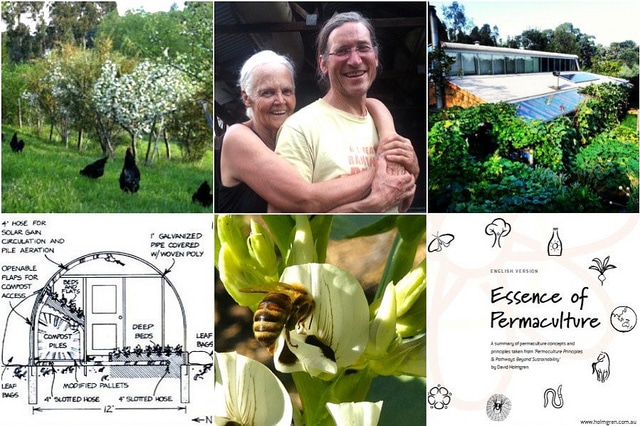 David Holmgren: further reading