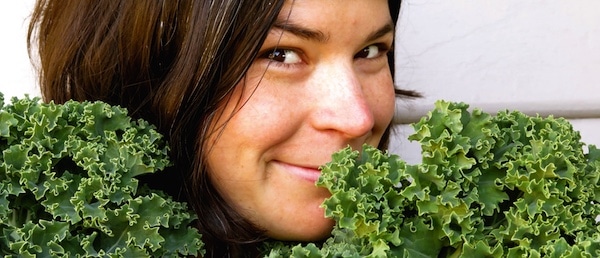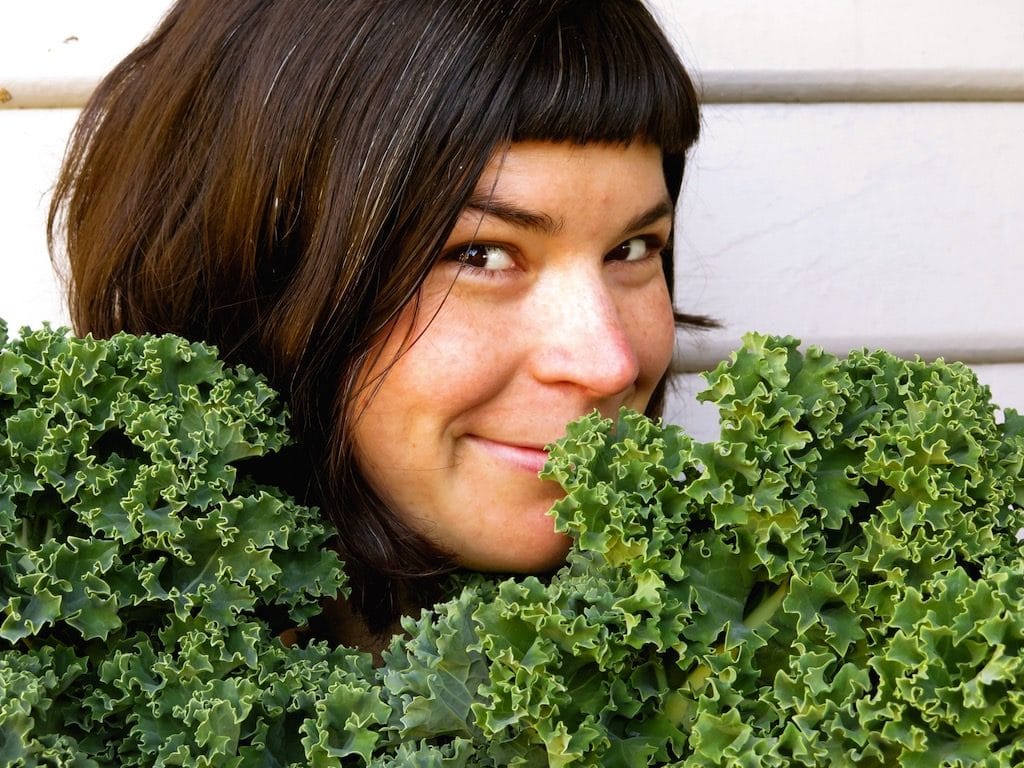 In less than a months time we're hosting a Permaculture Teacher Training course with Hannah Moloney, Rosemary Morrow, Nick Ritar + Brendan Morse. It's not just for teaching Permaculture, though. It's for top shelf communication skills, of all kinds, for all situations.
Effective communication, as we all know, is key to passing on skills of all kinds. The sorts of skills that can regenerate our communities, landscapes and food systems.
If we can learn to effectively share knowledge, we can change our collective futures. So this is important stuff to get right.
We sat down with Hannah Moloney to better understand how this kind of training works, what it's for, and who it's for…
What makes an effective teacher, to your way of thinking?
"Someone who is authentic, practices what they preach (i.e. really knows their stuff), is personable and approachable and who genuinely respects and cares about their students.
Oh and an effective teacher is also a student – always!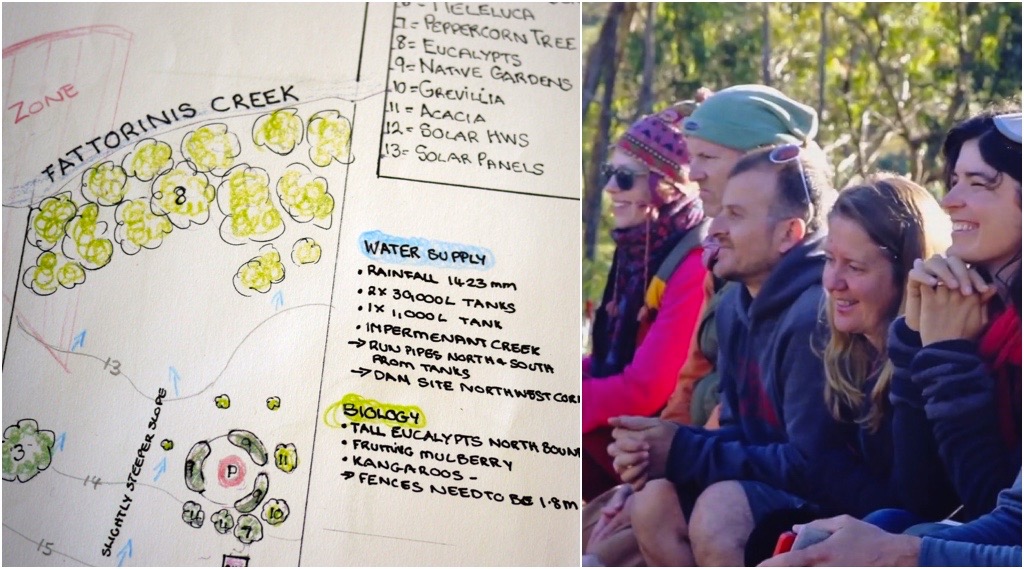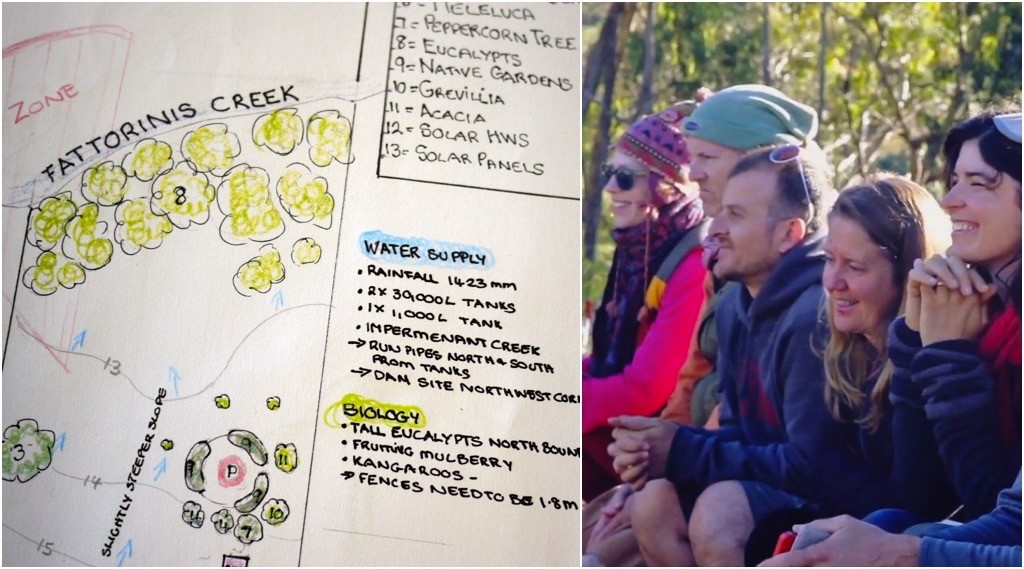 Ok so say you're someone who's done their PDC in the last year or so. You'd like to take that knowledge further and share it around, but you haven't done any teaching before. What would someone like this expect to get out of permaculture teacher training?
A lot. You'll get really clear, practical tools and strategies for adult education that can be tweaked for any "people context".
You'll get a much, much deeper insight into the PDC curriculum, how's it structured and why, the topics and the desired outcomes for your students.
You'll also get a lot of practice of teaching in a supportive environment – so it's the perfect place to get over your fear of public speaking and stage fright.
Is it just people who want to teach permaculture that take this course? Is it useful for others who want to teach other things?
This course is helpful for people who want to communicate meaningfully and effectively.
I've seen people from all sorts of backgrounds come to this course, including people working in local government, sustainability education and advocacy, university lecturers and teachers at high school. It's seriously relevant to almost any context where you're working with people to create change.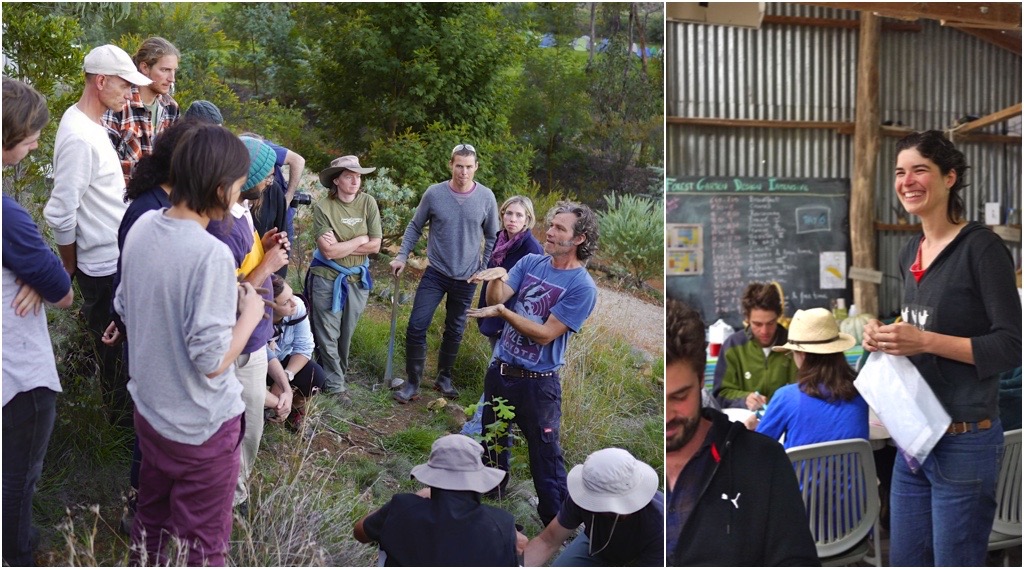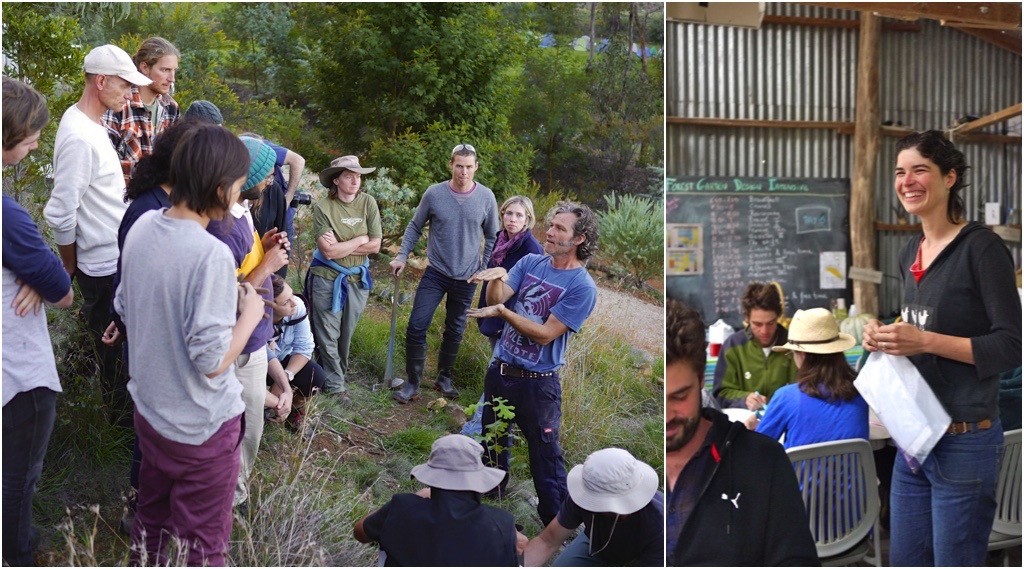 How does it actually work? How do you learn to teach in a room full of learner teachers?
We set up a very safe and supportive learning environment where we facilitate people to (a) learn good, solid teaching approaches and (b) practice, practice, practice.
From day two of the course, you'll be teaching in small groups for short periods of time. Over the duration of the course, these sessions will increase in their time (slightly) meaning you get to accelerate your development as a teacher.
By the end of the course you'll be doing things you didn't think you could.
Do you have a favourite technique for drawing knowledge out of students, to engage them deeper in in the learning process?
Adult education is great as everyone in the room already has a huge amount of life experience. With this in mind, I draw relevant experience and knowledge from the group and integrate it into what's happening. This way I get to learn too, and people are validated.
Using a range of ways to deliver information – I'm not a fan of talk at people all day every day. We *do* stuff together, inside and outside to make sure the learning sinks deep into your head, hearts and hands.
Make sure it's fun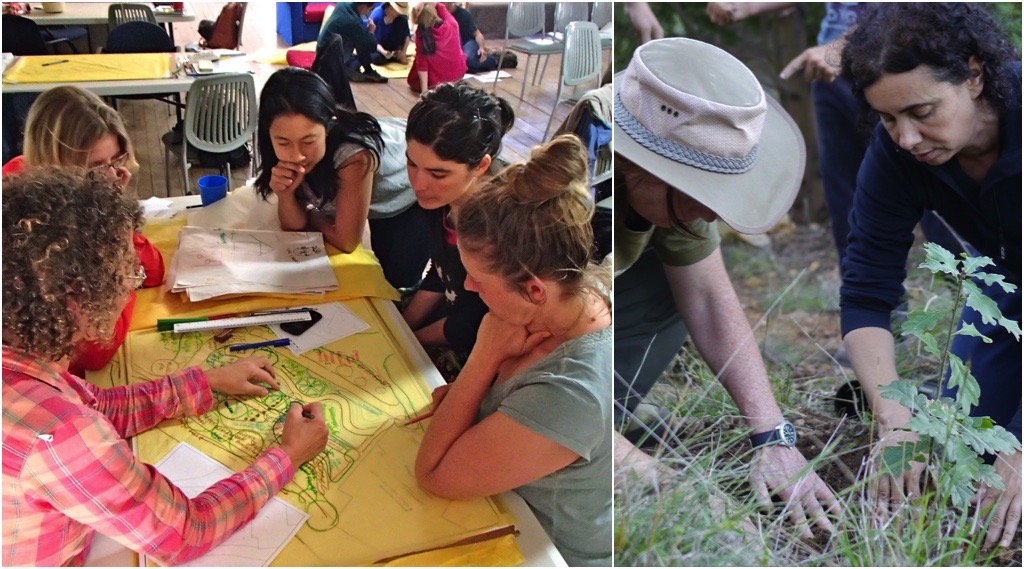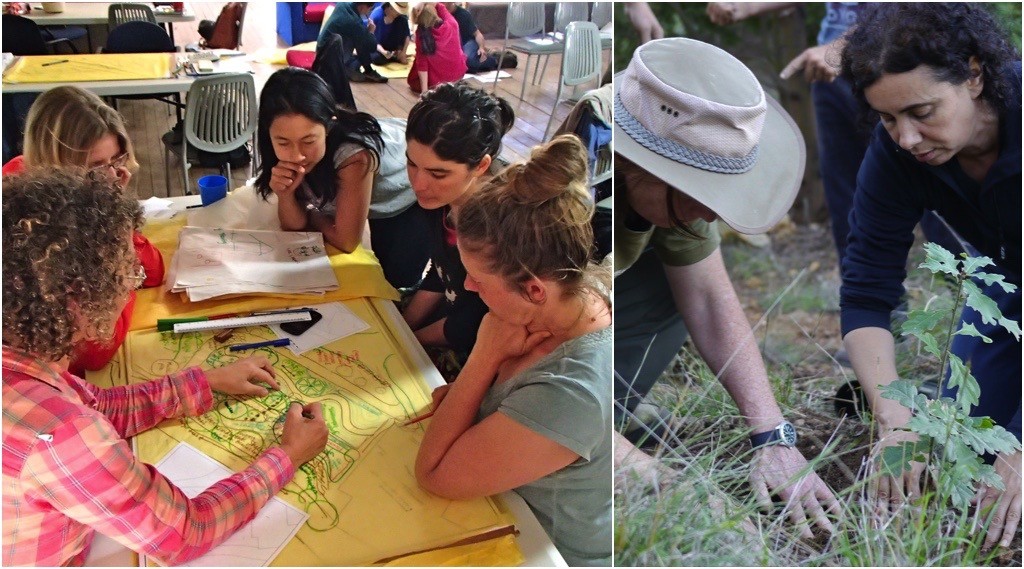 Can you tell us about a challenging experience you've had as a teacher, and how you resolved it?
Hmmmmm. Challenges I've faced include:
Working with students who already 'know everything' and are therefore closed open to hearing anything new, i.e. they're the experts.
What have I done about this? Invite them to share their knowledge meaningfully without taking over. I do this by formally asking them to contribute to a session and facilitate it closely so others can still participate and that the key learning outcomes are met.
I'll then make sure other students have the same opportunity. I've found this gets them to loosen up, be more comfortable about hearing new/additional information and then they can be more effective at working in groups.
Having a student in a PDC where English was their 18th language – meaning certain concepts where really hard to communicate in a 'traditional' way.
More often than not, we ditched the classroom and had a more casual conversation with pen, paper, sticks and dirt to communicate topics. I also put in the extra time required to go over certain concepts and make sure they were supported and integrated into the social glue that a PDC creates. This way they were also supported for their student group.
Permaculture is really, really broad. As a teacher it's critical to have a strong grasp on all topics, however I'm not an expert on all of them. This means there's times in some sessions where I have to answer student's questions with "I don't know the answer to that one".
These days I don't even blink or feel uncomfortable when this happens. I just go find out or ask someone in the group if they know.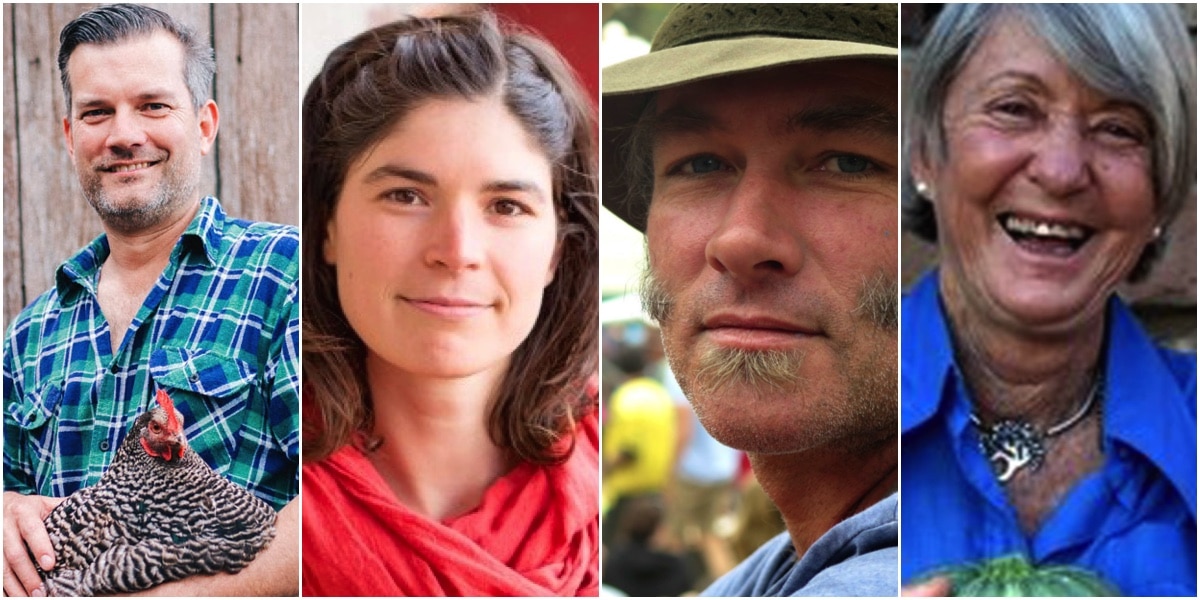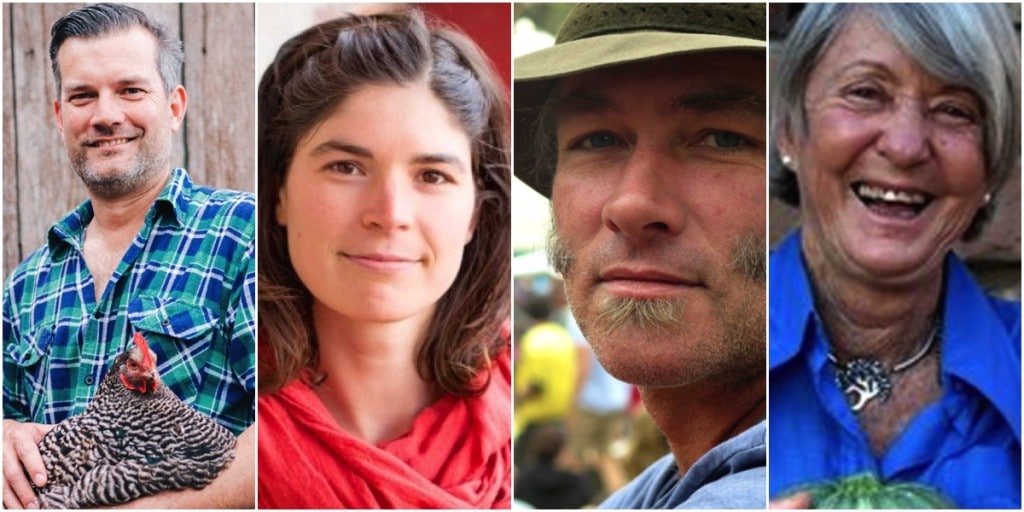 Are you looking forward to working with Rowe + Nick again?
Oh yes – Nick and Rowe are rare people. The type who have thrown themselves whole heartedly into their life's work of permaculture, community development and helping others to reach their potential in this context.
Every time I work with them, I can feel my brain and heart being stretched (in a healthy, challenging kind of way) – which is why I keep working with them. I have only love and respect for these two.
What are some of the things you've seen students go on to do as a result of / beyond this course?
Teaching short workshops in their community garden
Teach weekend intro to permaculture courses
Integrate teaching methods into their work as university lecturers or school teachers
Teach on PDCs
Engage and facilitate community members in environmental and sustainability projects."
Thanks, Hannah!
We can't wait to host this course again – it's an intensive 7 days of support, skills and new directions, in a residential format held in the rainforest in Otford, just south of Sydney. We'd love you to join us. More details are here…