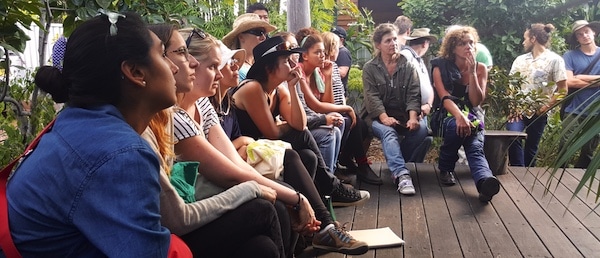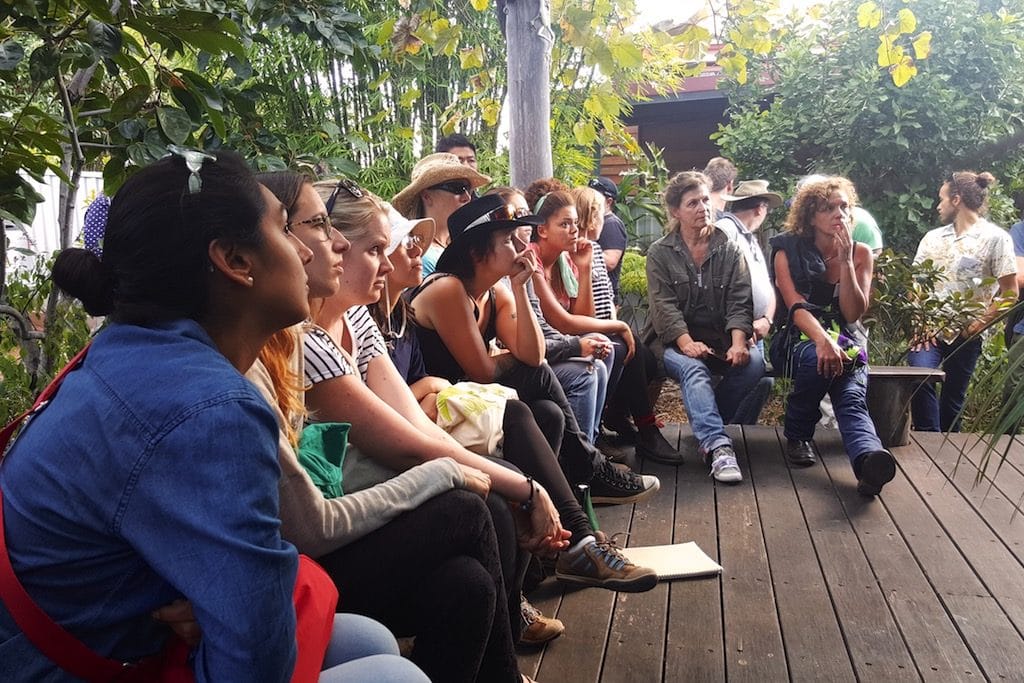 Recently we had the honor to steward a beautiful bunch of people through Permaculture Design Certificate training in the rainforest at Otford. The insights, mushrooms + wallaby tracks were many.
As is usually the case with our PDCs, there were folks from all over this planet in attendance.
We were especially happy to provide a full scholarship for Gagan, who lives and works with kids at Ramana's Garden orphanage in Rishikesh.
Gagan's plans for closed loop kitchen garden systems for the orphanage were thought out + designed + workshopped during the design course, and we wish him all the best with the project.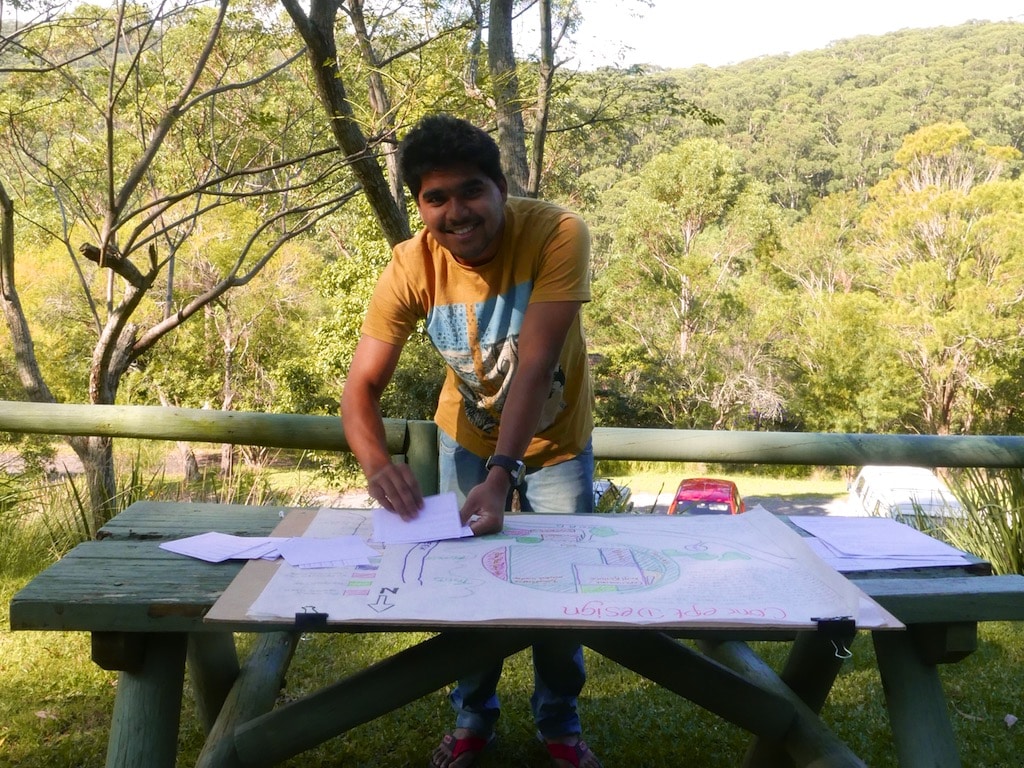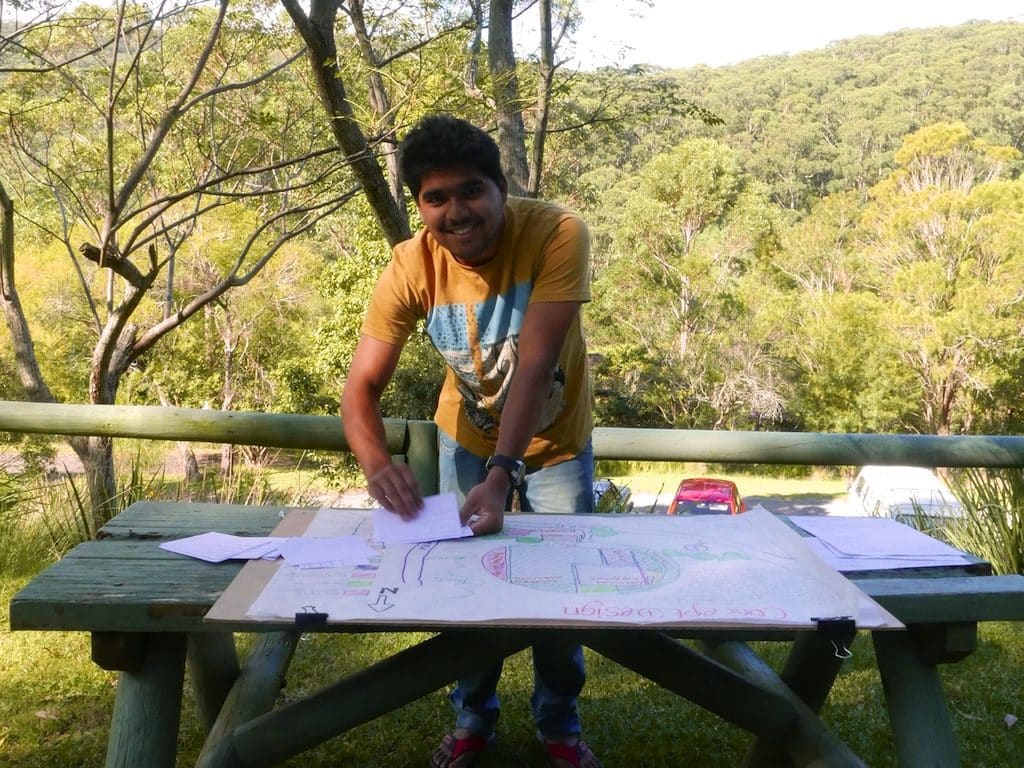 In between the design process the students undertook, there was plenty of time to explore the rainforest, visit local urban farms + food forests, to eat and to sleep.
Friendships were made, farms + businesses designed, futures planned. We also welcomed Nick McGuigan + Thomas Kern from The Accountability Institute to talk alternative economics.
And the indomitable Rosemary Morrow joined us for a few days of learning too.
If you're interested in what this course includes, here's our Detailed Course Schedule  +  Detailed Learning Outcomes to have a look through.
It's a big two weeks.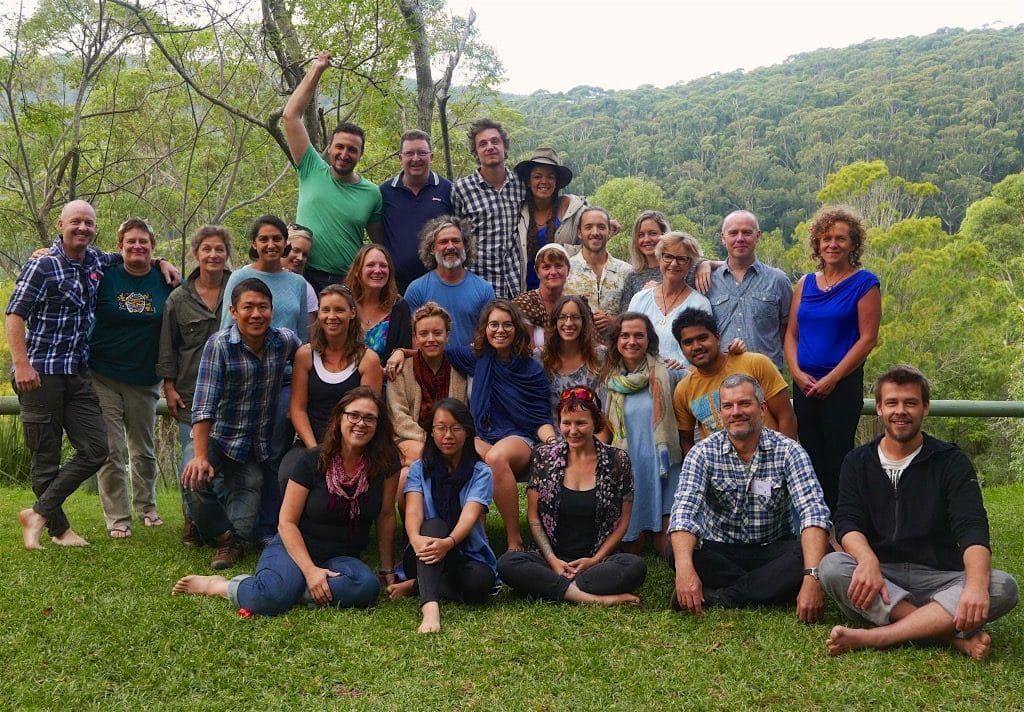 A huge thank you to all the students who joined us for this Autumn PDC!
And a big shoutout to the teachers Brendan Morse, Floyd Constable, Rosemary Morrow, Nick Ritar, Narelle Happ + Heather McCabe. Also thanks to Dapto City Farm, Ali + Rich from Happy Earth, and to Govinda Valley, our venue, for cooking such delicious food and making daily life so comfortable and easy for two weeks.
Thinking it might be time for you to do a Permaculture Design Certificate?
Our next PDC is happening in July in Sydney, led by an awesome teaching team: Hannah Moloney, David Holmgren, Brendan Morse and Nick Ritar. We'd love to see you there!

And then that's it for Milkwood PDC's till Autumn 2017, so if you'd like to join us and book in, now might be a good idea.
Photos by Heather, Floyd, Brendan, Nick and various students – thanks one and all.