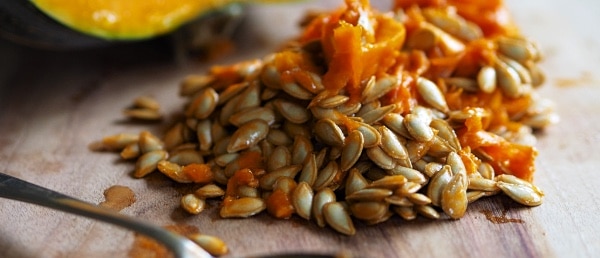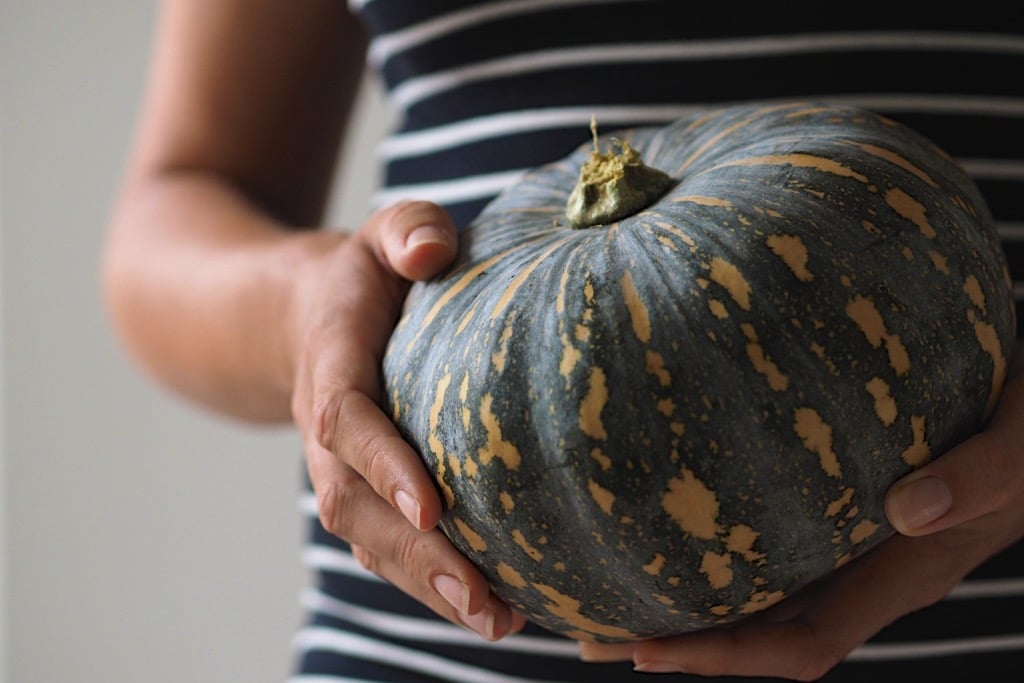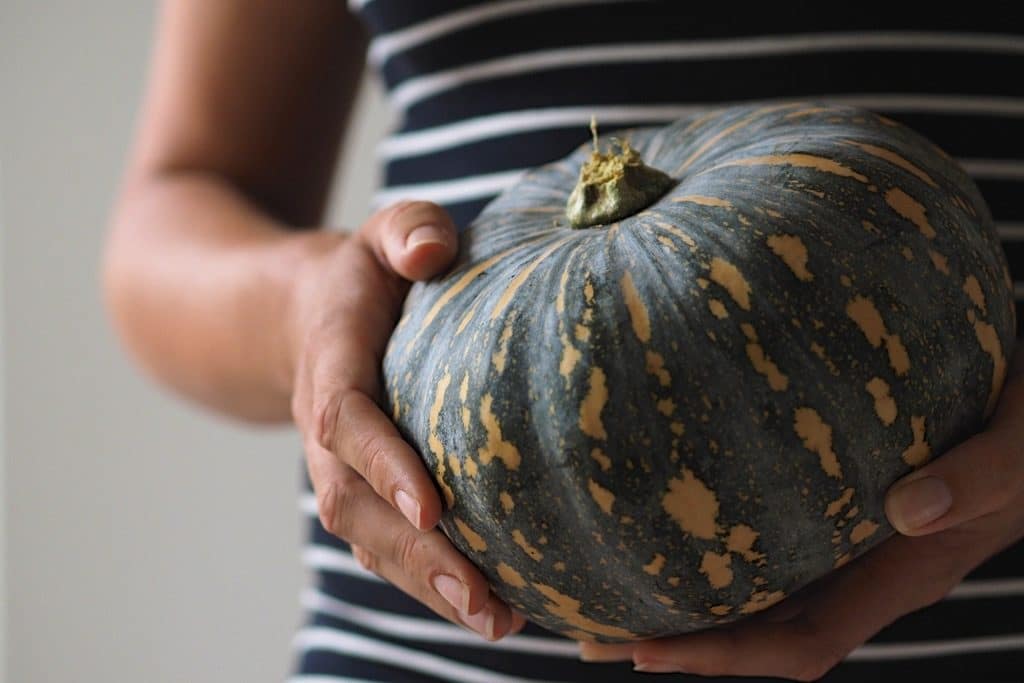 Pumpkin seeds. That bit in the middle of this fine Autumn and Winter food. So good! Save them, eat them, plant them. Here's how to do it.
The humble but oh so tasty pumpkin is a part of the cucurbits family, and is a signature staple for all autumn eating 'round these parts.
The seeds, along with being delicious dry roasted, are also really easy to save and store for growing in months to come.
While my dad recently boasted of his overflowing garden full of pumpkins he didn't plant, my hands gently stroked the hard outer shell of the (certainly boast-worthy) pumpkin being offered to me.
My mind jumped forward to my own ambitious green urban jungle (although it isn't quite there yet), where I too will one day give away plump heirloom pumpkins, at the drop of a hat. Oh yes indeed, these are good dreams to have.
While this humble pumpkin in hand will be enjoyed for quite a few dinners this week, it will also be providing a multitude of meals down the track, in months to come.
With a corner of our yard mapped out, the grass has been enthusiastically ripped up, and the sweet peas are currently renting out the space until it is pumpkin-planting weather. All I have to do now is make sure those precious seeds will hold out until I'm ready to plant them.
The pumpkin has been chopped, turning into dhal and a little pumpkin fetta bread number – you can make your own following this recipe here.
And the seedy flesh has carefully scooped out and saved. This is the important part. The saving, and the storing.
I won't be able to plant these seeds for another 4 or so months to come, so it's really important that they're dried and saved correctly.
As luck would have it drying pumpkin seeds couldn't be simpler.
Saving pumpkin seeds for planting, or eating straight-up
First of all make sure your pumpkin seed is coming from good stock – a plant that doesn't have any fungus or growing issues.
You want the seeds to come from the healthiest plant possible. A note on the stalk – your pumpkin, if being cut from the vine, should have a reasonable in length stalk during the 'curing' period (This particular pumpkin has been chewed on by an enthusiastic pup).
Next up, give the seeds a simple wash in a colander after scooping from the middle. This gets rid of any of the gloopy bits.
Then dry them on a large plate, baking paper or tray (dependent on how much seed you have).
Do this somewhere where they can have lots of airflow and no direct sunlight. Move them around a bit over the first few days especially.
The seeds need to be well dried before being stored, as you don't want any mould to form. They can take several weeks to be well and truly dry.
If you have more pumpkin seeds than you need, there are two options:
The first is eating them! Just gently panfry them, (make sure you get a lid on, as they will pop) and enjoy them with a light dusting of your favourite excellent salt.
Or, you could try Jamie Oliver's take on roasted pumpkin seeds. Or add them, caramelized, to this Ottolenghi pumpkin, saffron + orange soup.
Crikey yum. Ain't no boring pumpkin dishes hereabouts.
If you still have extra seeds, and you've already got them sorted for storing them for next seasons planting, then it's time to get giving.
The gift of seeds from someone else's garden is one of life's beautiful pleasures. I absolutely love it when someone else gives me seeds that they have first grown, dried and then gone to the trouble of packaging for me.
It hasn't just been plucked off a rack and jammed into my hands, someone has gone to the wonderful trouble of going that bit further and it is well and truly appreciated.
Why? Because this is potential food! And all that these seeds need now is a little seed raising mix, a little water and a little love. Then the whole circle starts again.
A garden full of so many pumpkins, you're not sure what to do with them all.
What do you do with your pumpkins? Got any favourite recipes or techniques for us?
More articles about: Food + Fermentation || Seed Saving
Our friend Brydie Piaf is a photographer, home baker, maker, writer, wrangler of small people and brand-new Novocastrian.