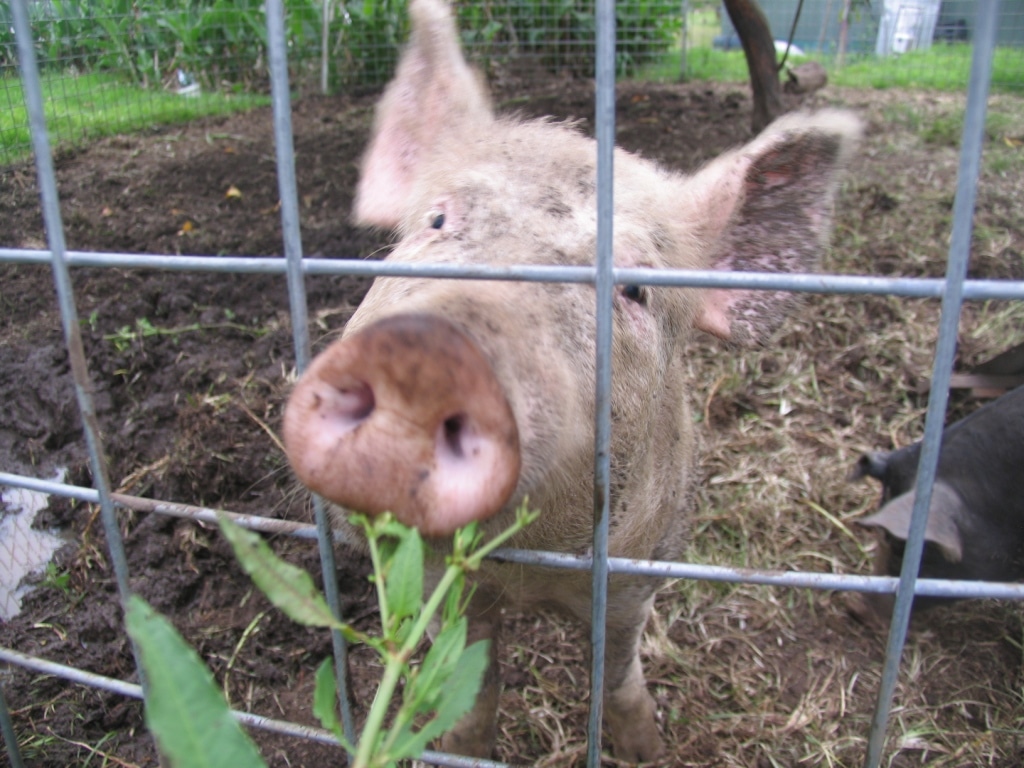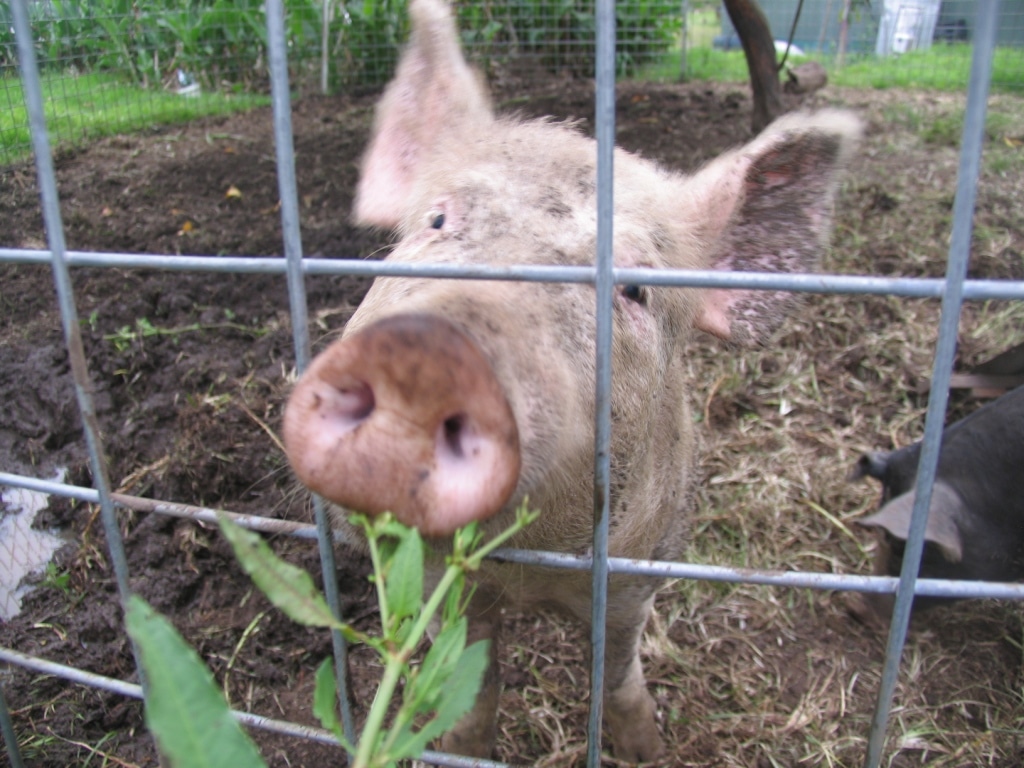 Pigs are something we've wanted to experiment with at Milkwood for ages. Piggies are way cool. They dig up and turn over ground, they provide valuable manure, process organic waste, and they're great fun to watch!
But with all our other current agendas at the farm, designing a system and setting up the infrastructure for pigs permanently is not on the cards this year. However we do currently need to prepare the ground for our market garden. And why plough when you can use biology to do the job? Enter the pig tractor system!
Fortunately we have friends of piggish persuasion. Georgie and James Caspar run Ormiston Free Range Pork just over the hill from us. And so we took the plunge: Er, Georgie and James, can we borrow some pigs?
Huzzah! Milly (a black berkshire) and Sausy (a white cross) the pigs have come to stay for a month or so. Their mission, which they seem to have accepted, is to pig tractor all 400 square meters of our market garden area in four weeks.
To do this, we've divided the market garden area into four quadrants, which the pigs will take on one at a time. They're kept in by the boundary fence which has an electric wire attached at snout height, and by temporary electric fencing (that we also use to crash graze sheep) that defines the quadrant.
Following Joel Salatin's suggestion, we're running 7000 volts through the electric fence, which is a goodly amount to 'train a pig'. They only need to get one or two shocks at that intensity to learn to stay clear of the fence…
And what pig wouldn't want to stay in, with the luxury provided them… strawbale lodgings, fresh water, and all the grain, scraps and whey they can eat…
A pig tractor is a great way to prepare ground that needs a serious going-over, as the pigs literally turn the soil upside down, eating all the starchy roots of the grass as they go.
That the pigs condition the ground with rich manure is a serious bonus. We're hoping they'll do the trick for prepping our market garden space.
James and Georgie also lent us some funky mobile pig shelter structures – essentially cages made of re-bar that fit raw bales inside.
These are great for our scenario – they keep the pigs warm, the cages means the pigs can't knock the rawbales down, and they take about 10 minutes to move to the next quadrant. Simple, cheap. comfortable pig shelter solution.
Related posts: