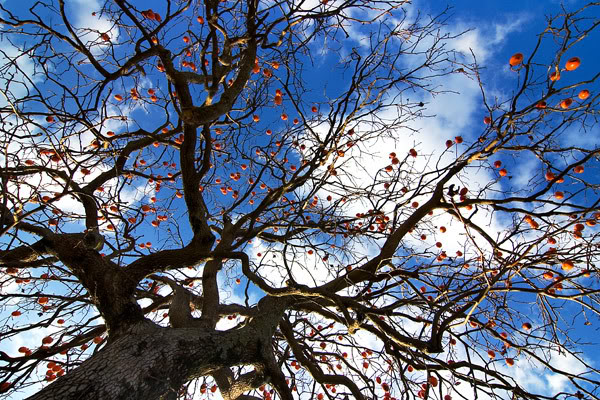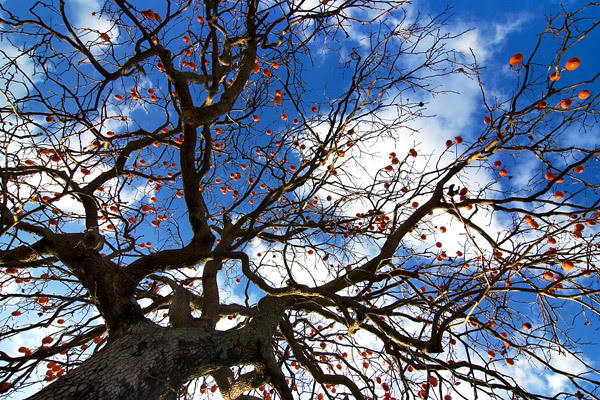 Perennials, perennials, perennials. It's all about perennials. Throw a stick near anyone enthused about permaculture or regenerative agriculture and they'll squeak 'perennials' before they even duck.
This book is a very old, very readable, and very good edition to any library. It's first edition came out in 1929, it reads like a combination of Foxfire, Joe Bageant , Joel Salatin and Bill Mollison, and it's packed full of darn fine information relating to, yes, perennials. And hogs.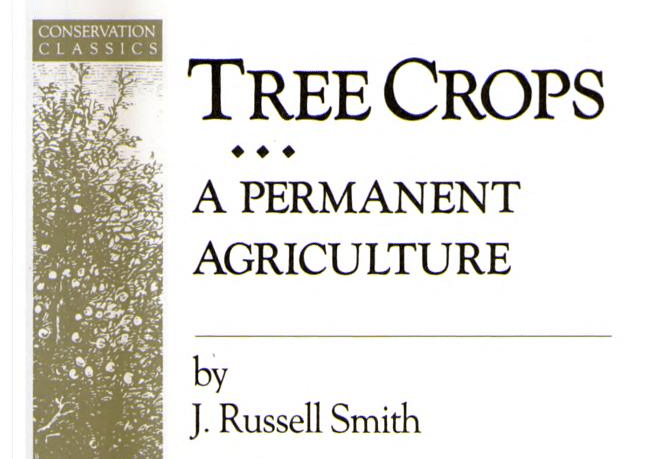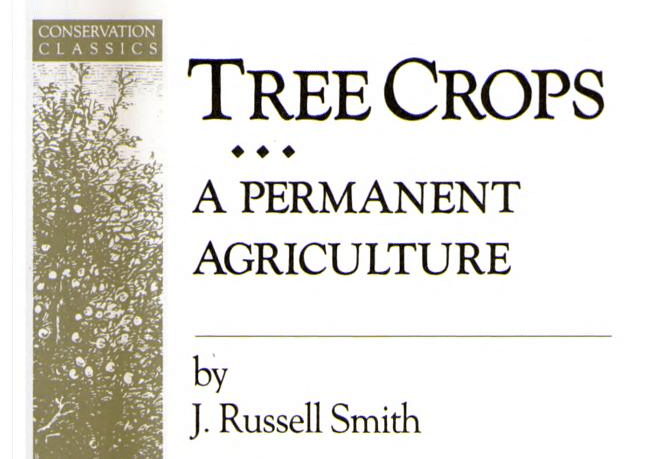 Tree crops: a permanent agriculture by Russel J Smith puts together research by early 20th Century  American scientists and experts, as well as anecdotes and documentary gleanings from farmers and old-timers around his native Virginia (which might account for the familiar feel it shares with Joe Bageant, Joel Salatin and the Foxfire series, all of which come from the same valley and surrounding hills).
Smith intersperses this home-grown knowledge with snippets from his field research in the Mediterranean – Corsica, Greece, Spain, Mallorca. By the end of it you utterly get that trees are a much better idea than annual crops for plant protein, carbs, minerals and animal feed.
You might still lack the knowledge of how to create and manage your own chestnut/olive/mulberry/persimmon grove, with pasture for your hogs or cows growing beneath, but you're sure convinced you want one.
The main reasons that I picked this book up is that 1) I had been told to read it for 4 years (but i thought it would be stuffy or unreadable), and 2) because someone put me on to the thought that it was from this book title that Bill Mollison coined the term 'Permaculture'.
I shall have to confirm that rumor with Bill and get back to you, but Tree crops sounds, and reads, like it could well be. The way Smith writes actually reminds me a lot of Bill's anecdotal, laid back style, so plainly supported by a great deal of knowledge for the subject.
As we're still preparing for our Food Forest Workshop and a spring of planting perennials, this book has been a great edition to my research.
It has re-confirmed for me the blessedness of the mulberry (best hog-food in town), the perfection of the persimmon (again, very good hog and people food, plus foliage is unattractive to animals, so it can be grown in pasture), and the advantages of the honey locust (all-round good guy – nitrogen fixing, stock-edible pods, deciduous for extra biomass, tough as nails).
Personally, I really enjoyed reading the paperback version (and I always prefer to have the physical version for reference, especially when planning with a crew), but you can also access this fine resource from soil and health library, and google books too. Bring on the perennials.
Tree Crops: A Permanent Agriculture can be got from: