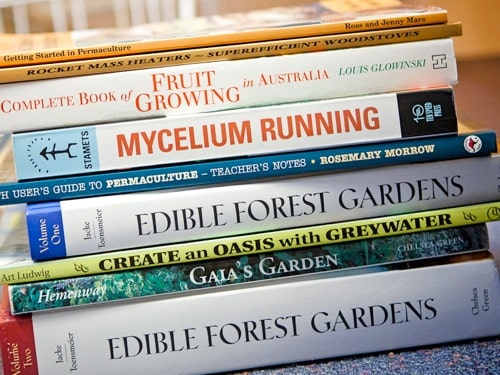 Permaculture and Regenerative Agriculture are fortunately two fields that have lots of great resources. Books, DVDs, you name it. But where do you start? Which to read first? I thought I'd share our most-thumbed favorites.
We have this crate of books that travels to each Permaculture Design Course as the 'student library', and those books mostly line up with the ones we use on the farm, either for reference, for inspiration, or for discussing with students and wwoofers…
So here's some, but not all, of the titles we love: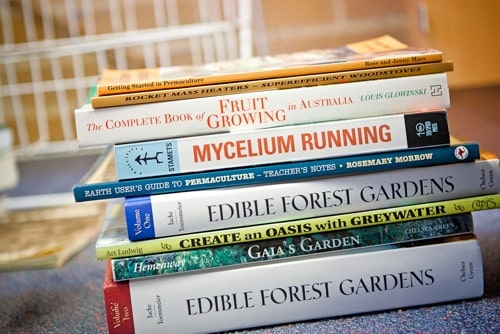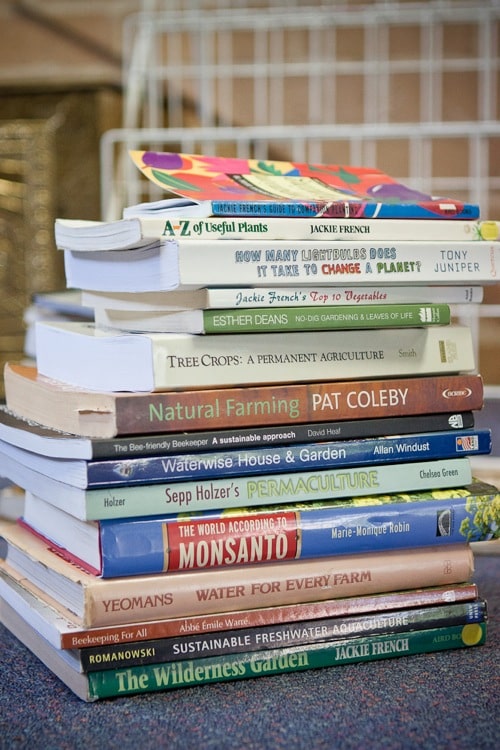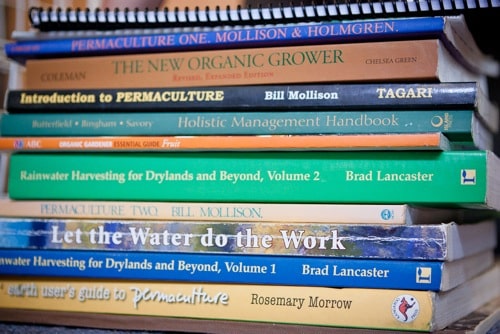 Whew! And that's just the start of our library… so much goodness to learn from in there…
Should you like to browse our library, you could come to a Milkwood Permaculture Design Certificate course (or any of our on-farm courses actually, where the library resides), or come learn + work at our farm as part of our Wwoof program. Check your local library also!
Thanks to Cathy X for the photos…
Related posts: