And I think all in all, it went pretty well. Ever since the gazillions of tomato plants (in numerous heritage varieties) were planted in the Milkwood Market Garden, we've been waiting for this great day. The inaugural squishing of the harvest.
And check out our new, fancy-pants passata machine! In the spirit of multi-function, it also transforms into a meat mincer and a juicer, so we can harvest every which way. And harvest we will…
This was admittedly a test run of the passata machine… we're about a week off from coming into full-blown tomato harvest, which should continue for a month or so.
We expect this machine to get quite a workout over the coming months, between making passata by the truckload, juicing tonnes of apples from the little orchard down the road we've made friends with, and, of course, mincing meat in the interests of sausage. Mmmm sausage.
The passata machine was a labor of love in terms of research to choose which model to buy – we asked around, we rung up tomato growers, we canvassed all the passata-making Nonnas we knew.
We weighed up hand-cranked versus mechanised. Cheap versus expensive. 1/3 horsepower motors vs 1 horse power motors. Single use vs multifunctional. And all this went on for months.
In the end, we settled on a machine that could do three of the many things we need done during harvest: make large quantities of passata, juice a great deal of fruit (mostly apples) and mince meat. All these tasks need to be done on a large-ish scale here at Milkwood Farm, so we needed something with a lot of grunt.
The machine we ended up with is a 1 horsepower Fabio Leonardi MR9, with both tomato crusher and mincer attachments. It is one serious machine. It's also much bigger than I expected (not sure why i though it would be small, but i did). And it works a treat.
My plan with this machine was basically 'get it right the first time' and get something that can be used by us and whoever else we know in our area that needs to mince or squish something, for decades into the future.
I have been told of people that have been using these machines for 30 years, and they're still going strong. And I know it will pay for itself within a year or two in terms of allowing us to process a huge quantity of organic produce to then be preserved and eaten year round.
Anyway. We'll let you know how it goes. But we're pretty happy with it so far!
We got the passata machine online from Bake and Brew (based in Adelaide), who stock lots of the Leonardi stuff. They also sell 1/2 hp and 1/4 hp models, and they were great to deal with and knew all the answers to my questions. Yay for them.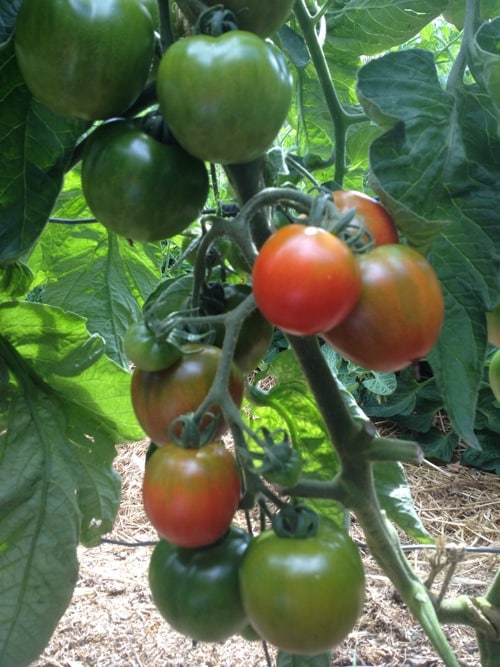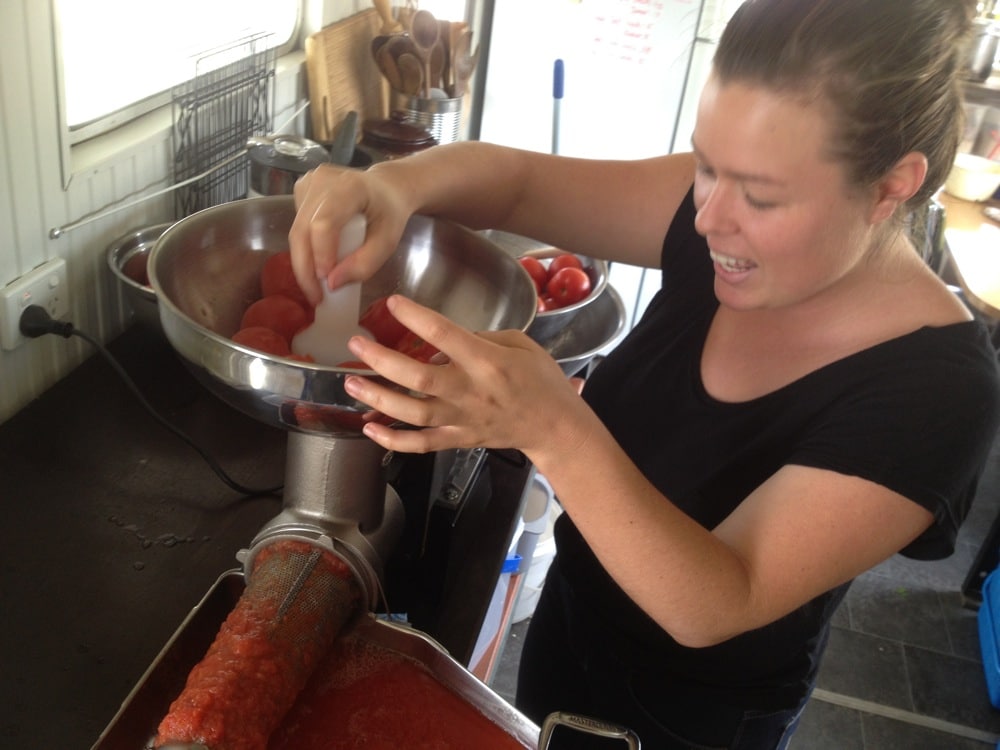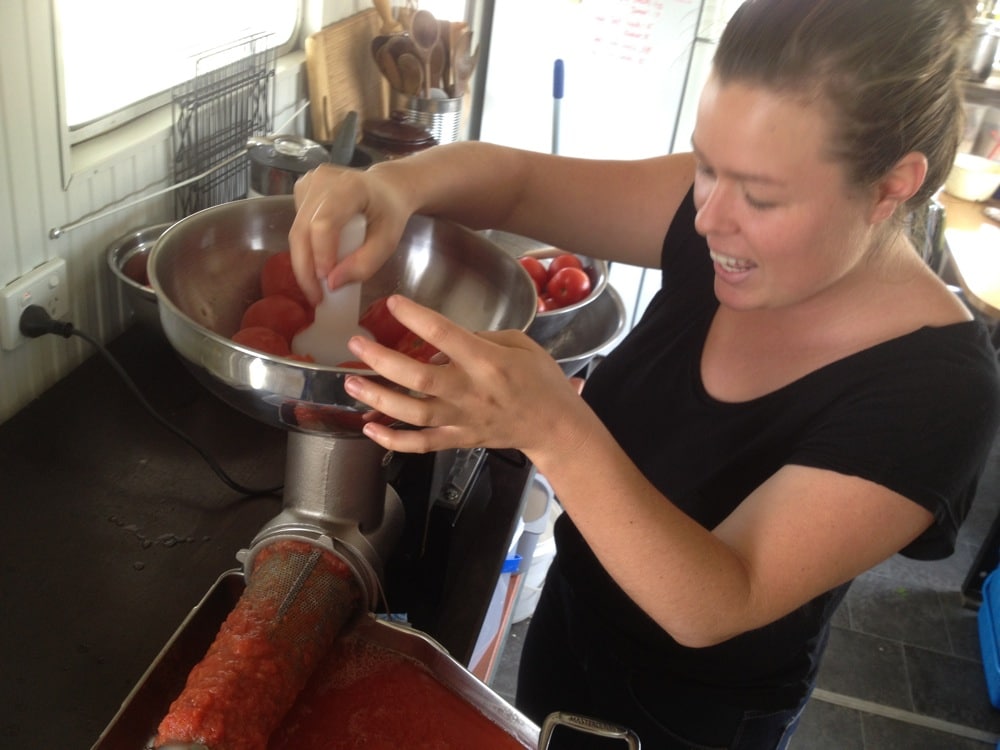 (Just a note on the passata machine + Bake and Brew shop: we didn't receive a kickback  for this purchase in any way, we just like it, and wanted to share what we've learned.)
Related posts: