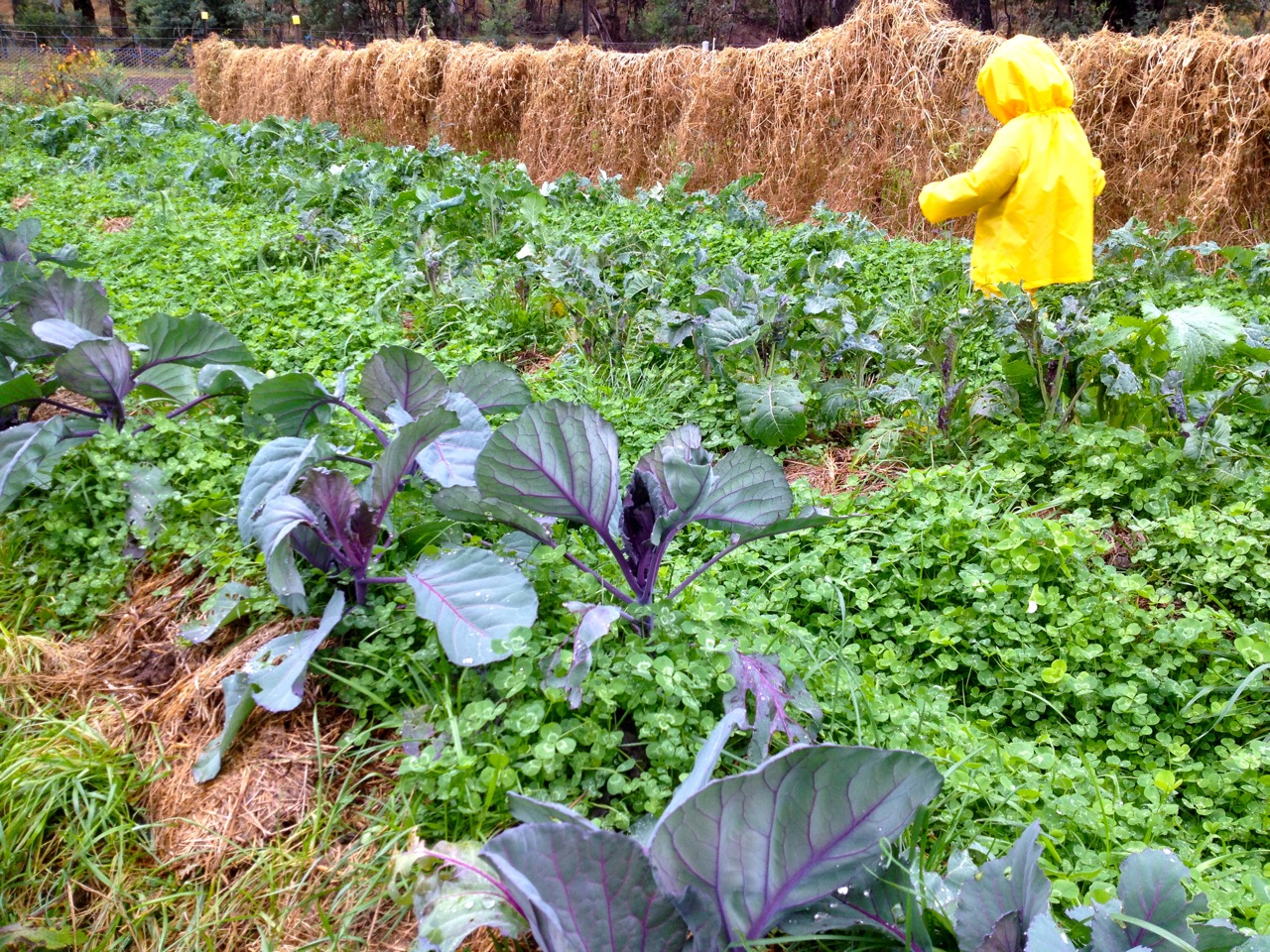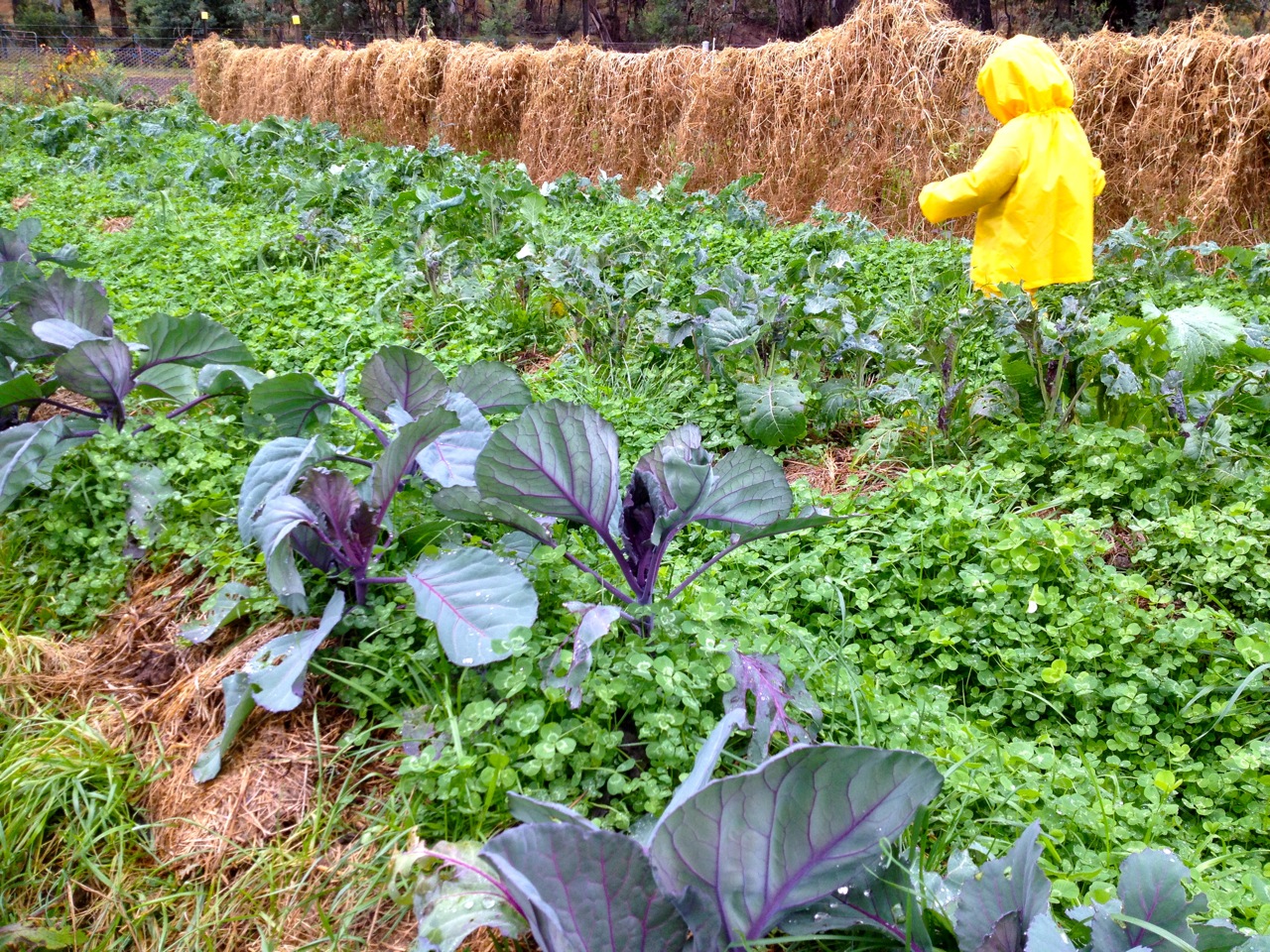 Sowing Winter green manure crops are a crucial part of Milkwood Farm's organic vegetable growing regime – the green manures convert sunlight to nutrients, then get dug into the soil in early Spring, and become food for us all.
Green manures in the veggie garden can also be used as a living understorey for growing vegetables – they help protect the soil, help retain water and provide a host of nutrients while they grow. We use them extensively all over Milkwood Farm.
Whether you're talking about veggie patch or forest garden, green manures are a great way to replenish or build soils with minimal input – thanks to nature and photosynthesis, the green manure plants convert sunlight into biomass and nutrients for us, for free.
In the more exposed parts of Milkwood Farm we've used green manures when building earthworks such as dams and swales, and for these projects we've had mixed success, with some big disappointments due to incorrect species selection, drought, rabbits and the like.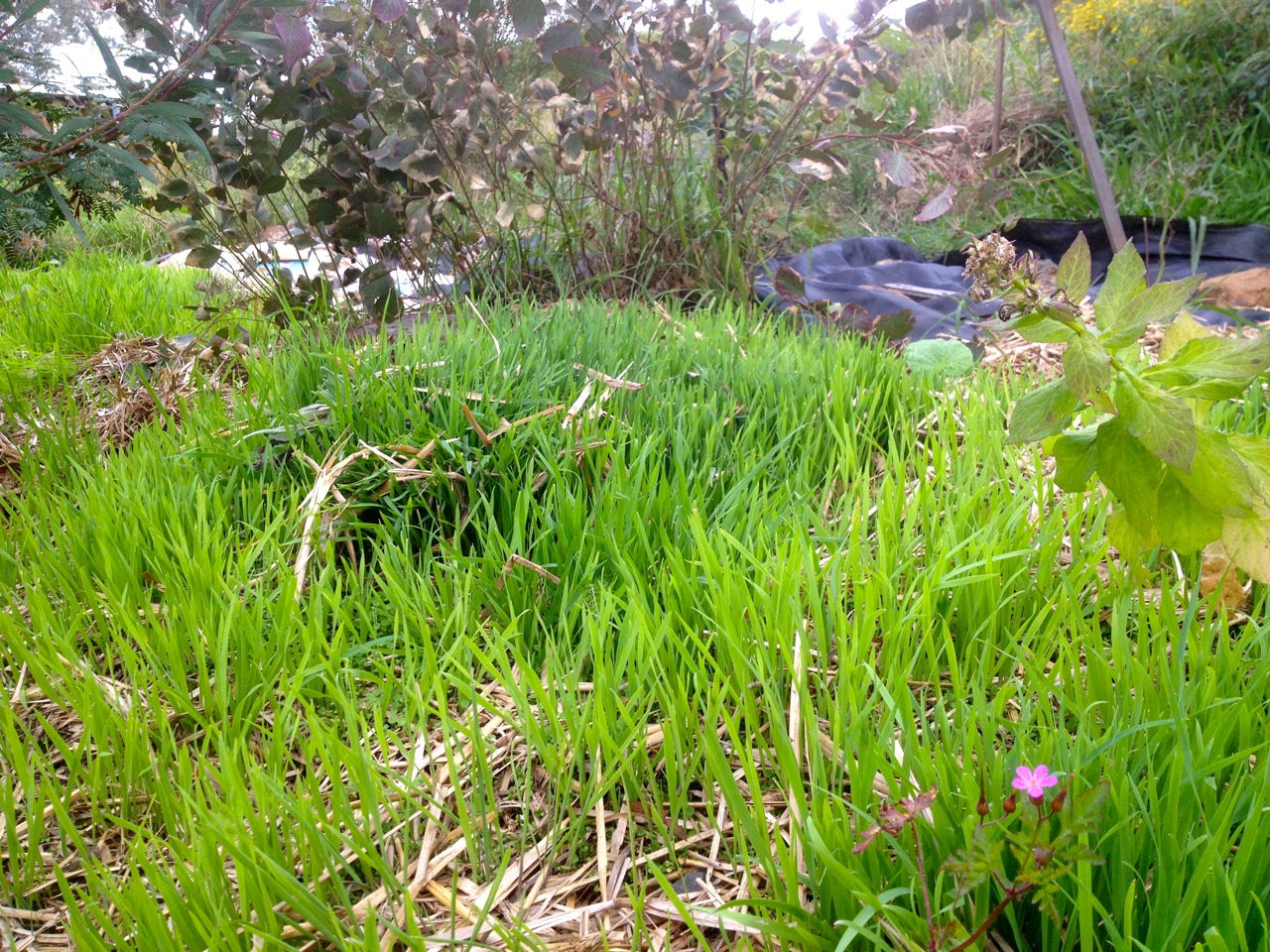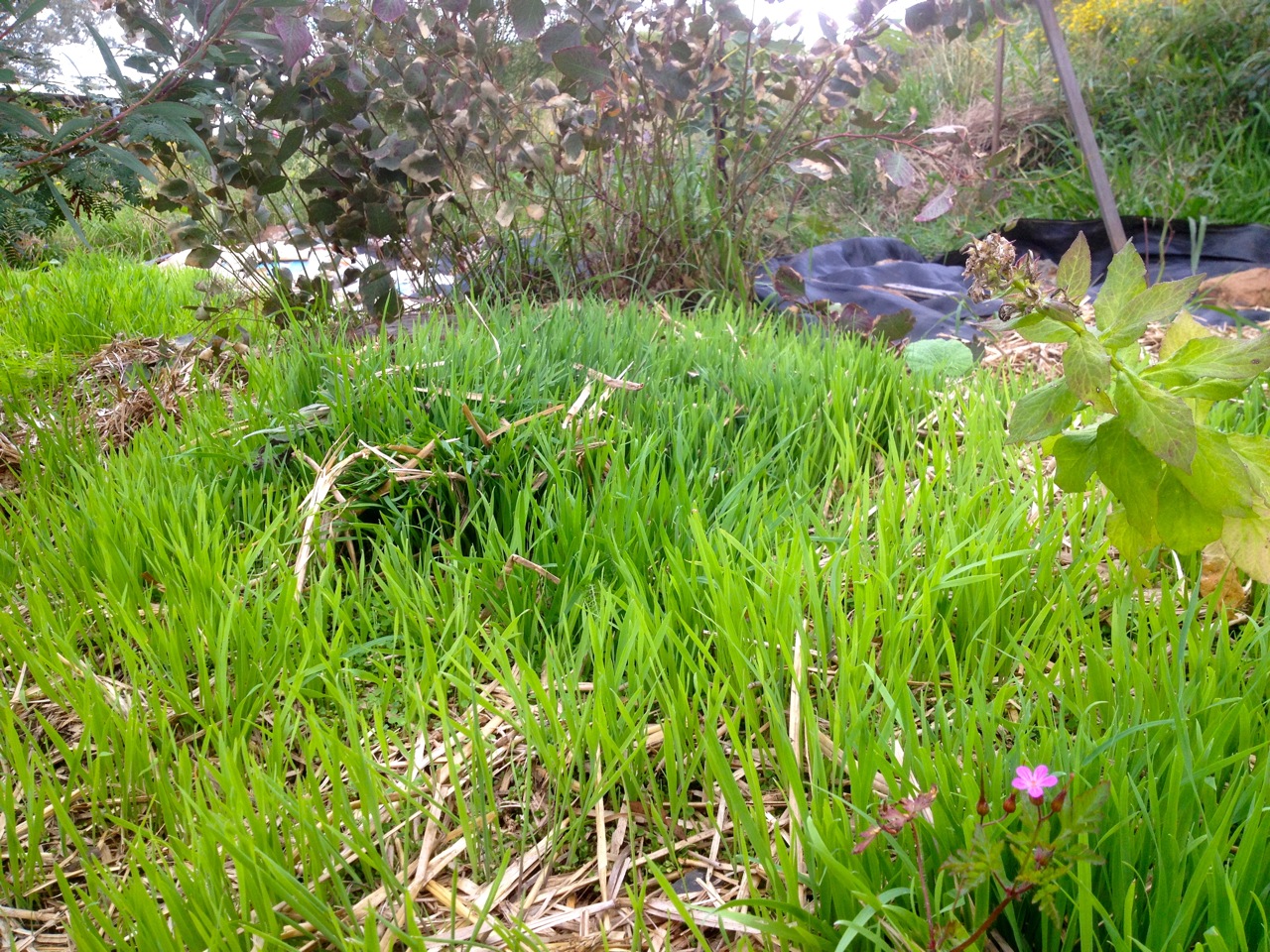 But in our more protected micro-climates, like the forest garden, or in the market garden where there is certainty of regular watering, green manures are already an essential part of the cycle of establishing and managing plantings, and will continue to be so.
Recently our friend Rob Avis put us onto this excellent overview of green manures and cover crops – well worth a look:
[scribd id=96225703 key=key-crl3cgj1zxus0tvrgfe mode=list]
So scatter ye clover seeds while ye may… and add some oats and vetch also.
If you're champing at the bit to learn the craft of organic market gardening, some options include doing one of our market garden courses, doing a market garden internship, or maybe some wwoofing at Milkwood Farm to get a sense (and some skills) of what's involved.
If you're further afield but looking for skills feel free to comment below and we can probably point you at some options closer to where you are…
>> further adventures of the Milkwood market garden project…