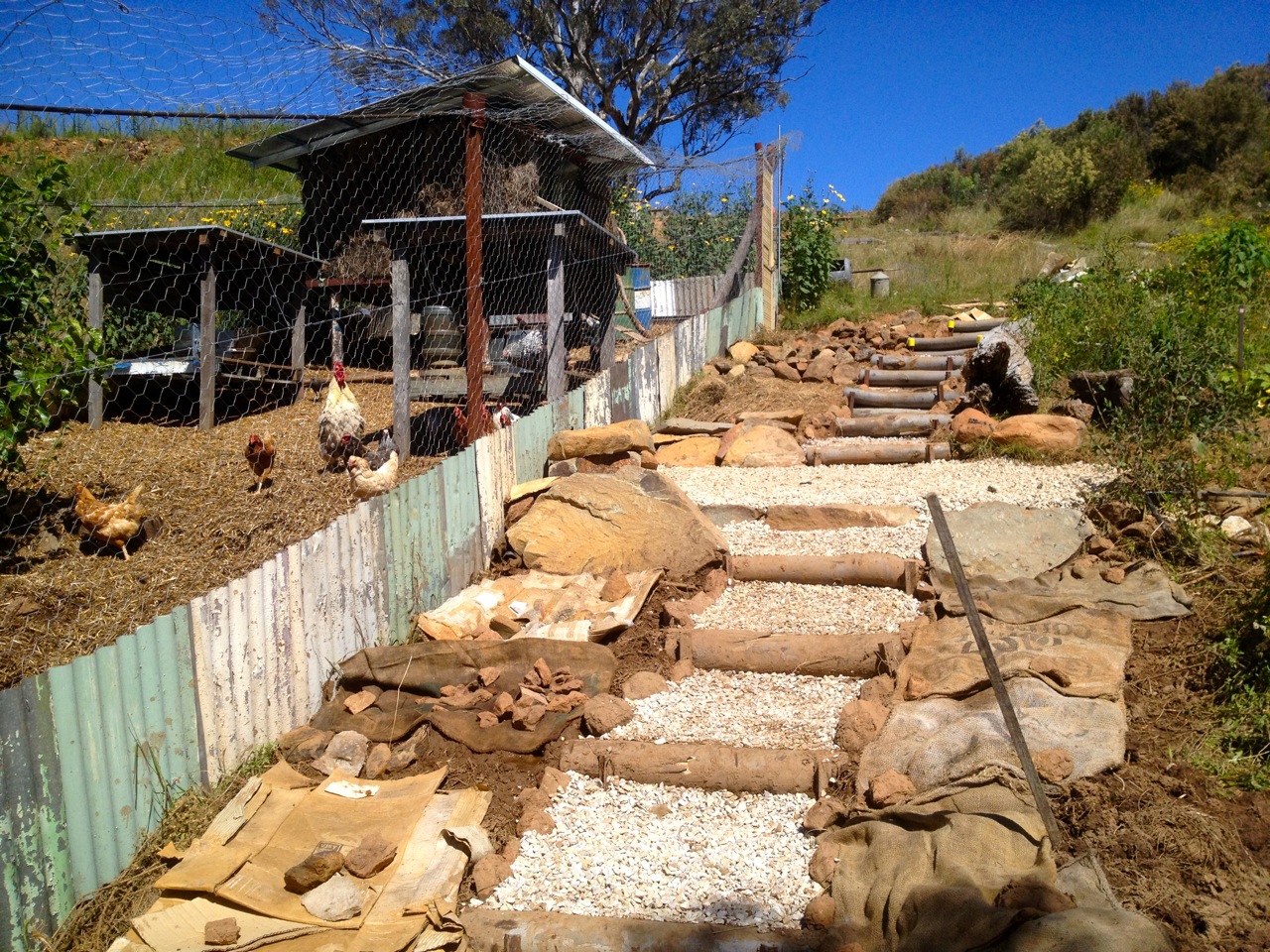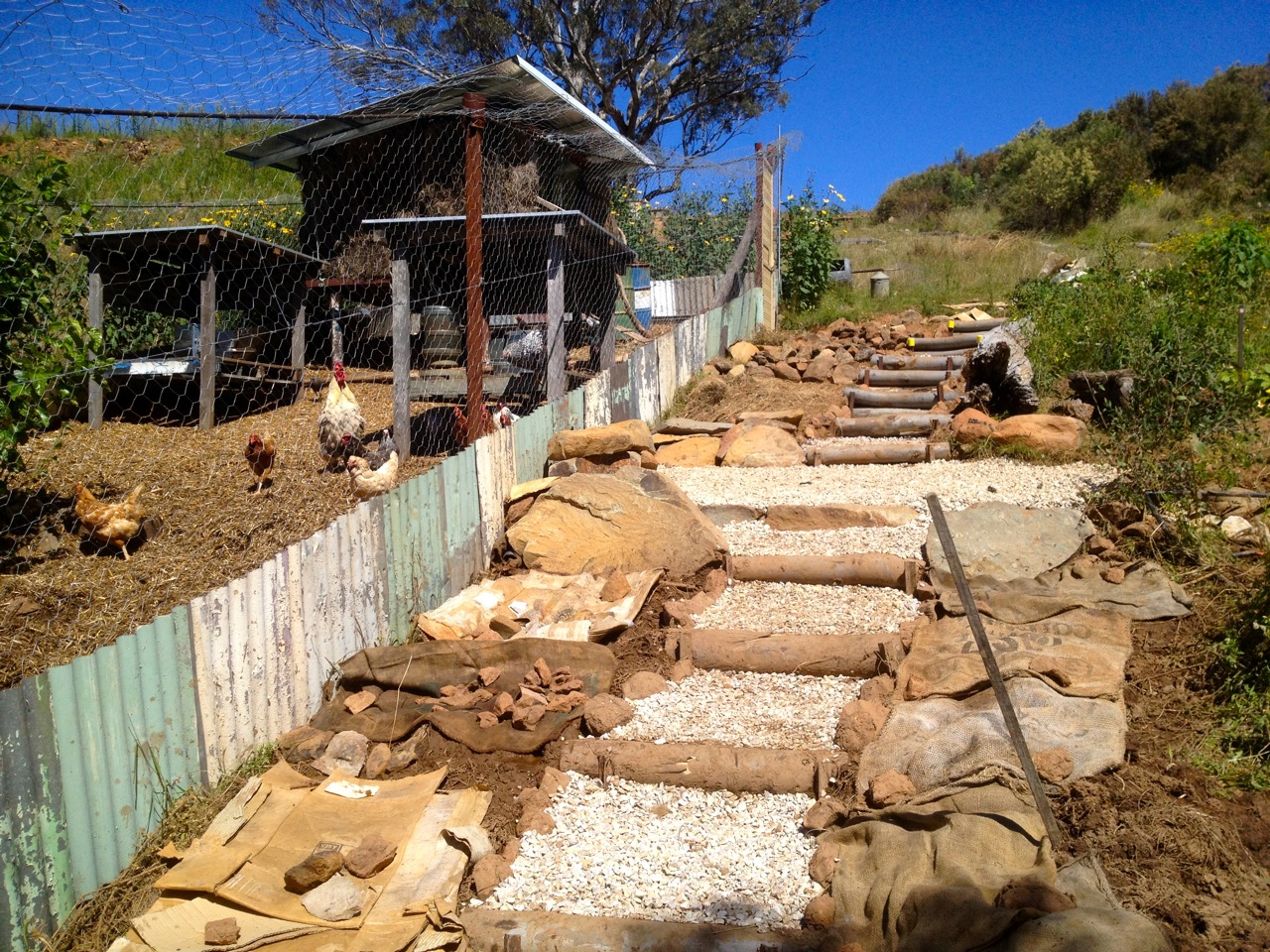 It's pretty amazing what a bunch of logs, a lot of gumption, some wheelbarrows and a couple of days digging can do. What was once a slippery slope becomes a lovely place to be – what a huge difference a home-made set of steps can make!
The core edible forest garden of Milkwood Farm is on sloping ground, and ends up against the chicken's strawyard. And dividing the two, up until recently, has been a steep and slippery dirt track. But Trevor decided to change that, so he called our available on-farm crew together, and they set about transforming the space.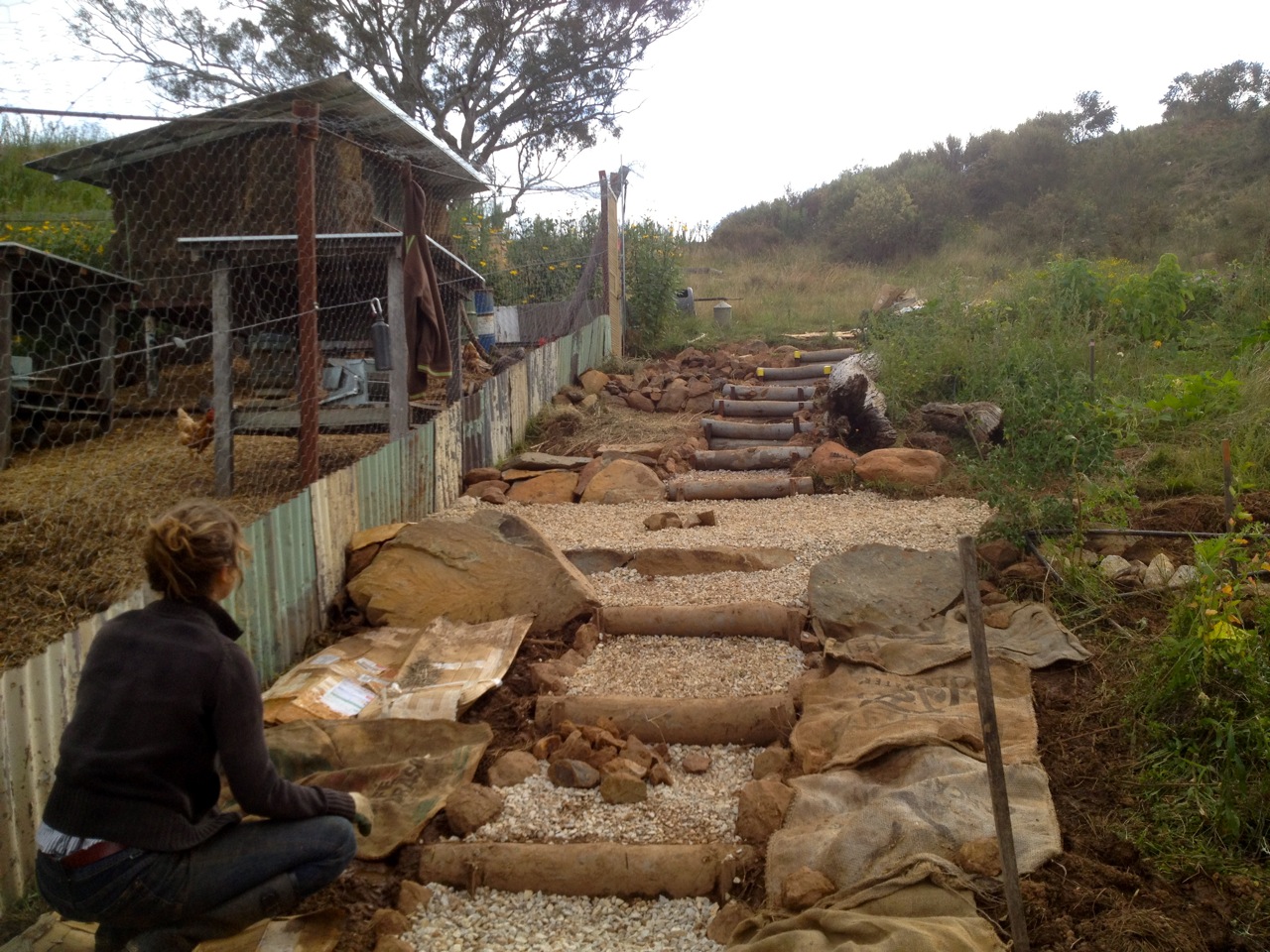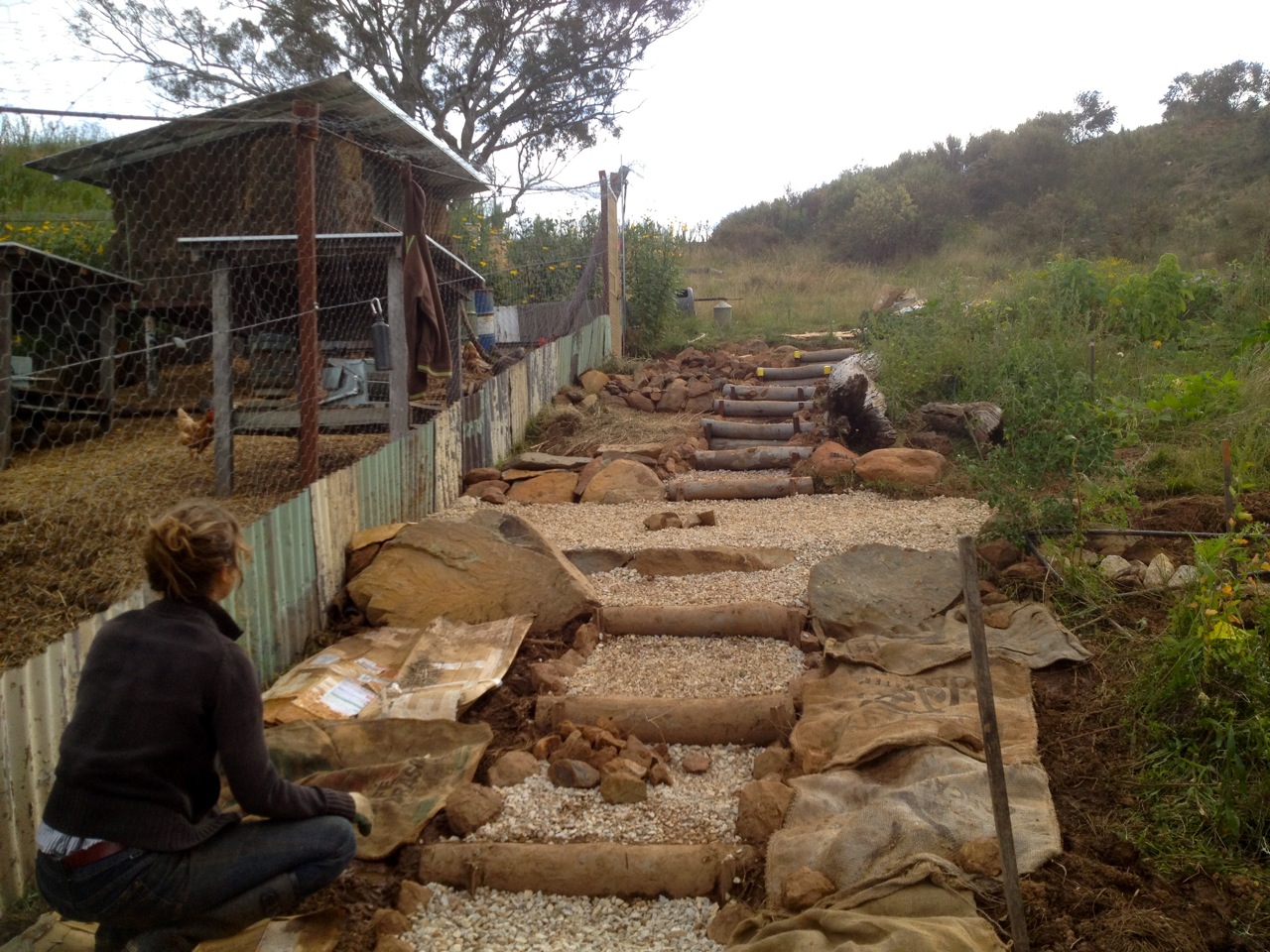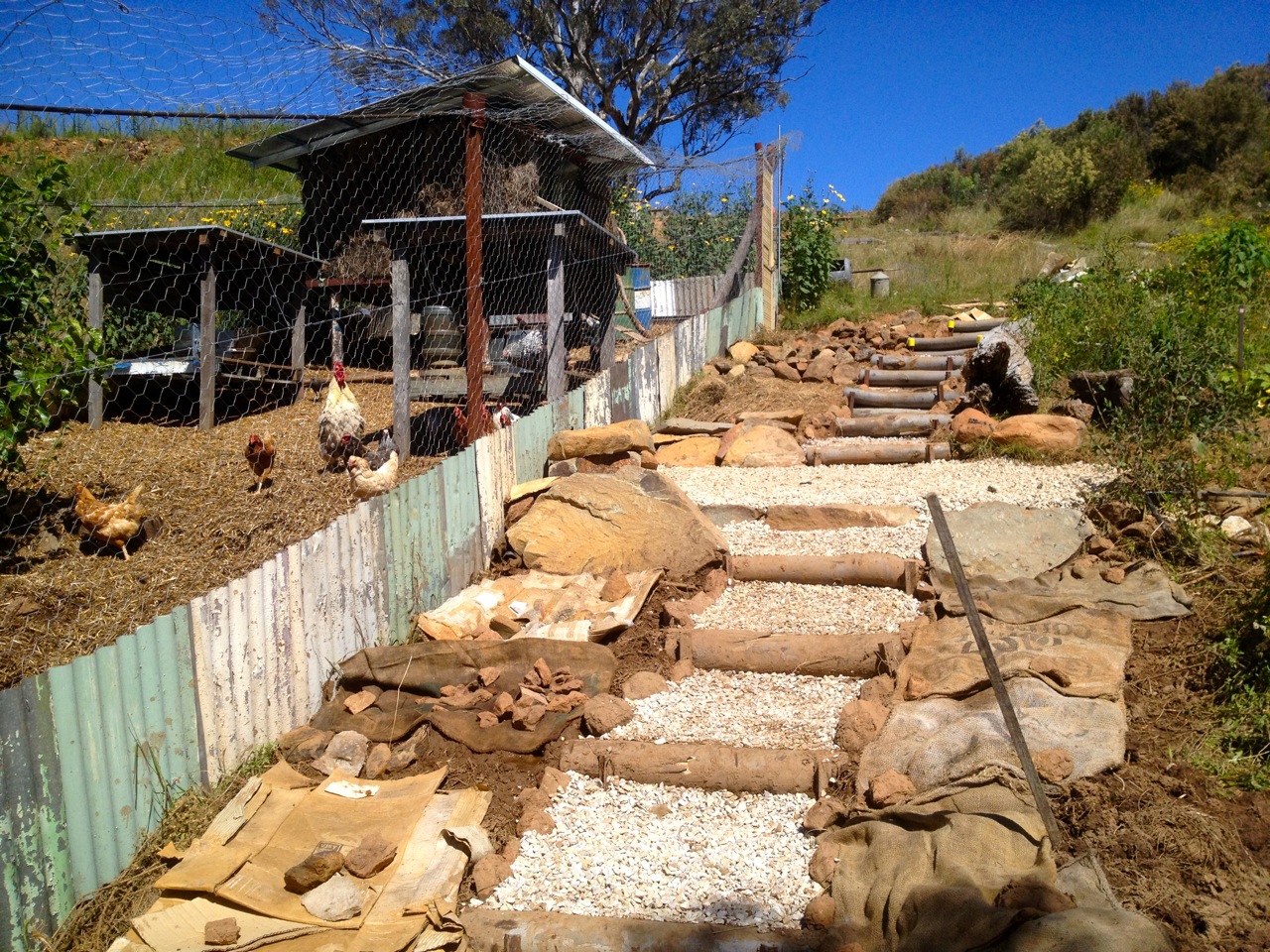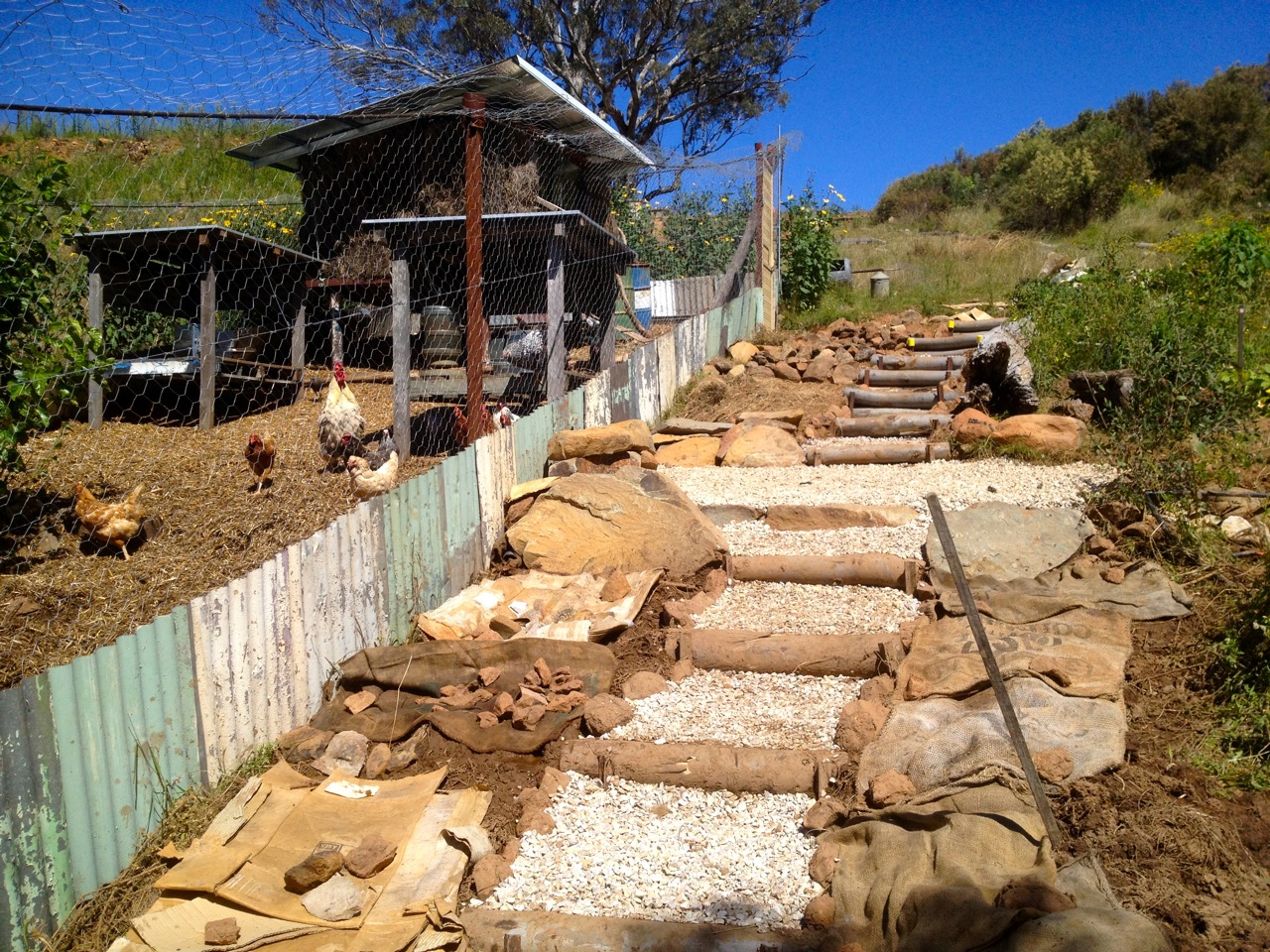 As I mentioned in our post about making contour compost paths for the forest garden, the access of a place does far more that just take you through it. It's in the planning of these projects that resting spaces get created, as well as effective use of edges, water flows,  nutrient cycling and so much more than just a transit zone.
This sort of project can become place-making, and create the spots where your happiest memories are made. In 10 years time, people will use this path and sit on the rock beneath the mulberry tree, thinking of that season's chores, taking this space as a natural part of the surrounding forest. But some of us will remember!
Big thanks to Trev Bamford, who drove and designed this project, utilising his various people and path-making skills to create a truly functional space that will be used + loved for decades to come!
Thanks also to the Milkwood on-farm allstars crew of this project: Michael Hewins, Dan Harris Pascal, Sophie Pierce, Berber Van Beek, Rachel Stubbs, Sharn Lucas & Stephen Couling.
**Energy inputs note: the build for the steps was a rolling crew of 6 and a total of 180 person hours over 3.5 days
If you too would like to wield a crowbar in pursuit of place making, forest gardening and other physically demanding, righteous small-farm skills, we're now calling for wwoofers from Sept-May.
>> more posts about the edible forest garden design and implementation at Milkwood Farm