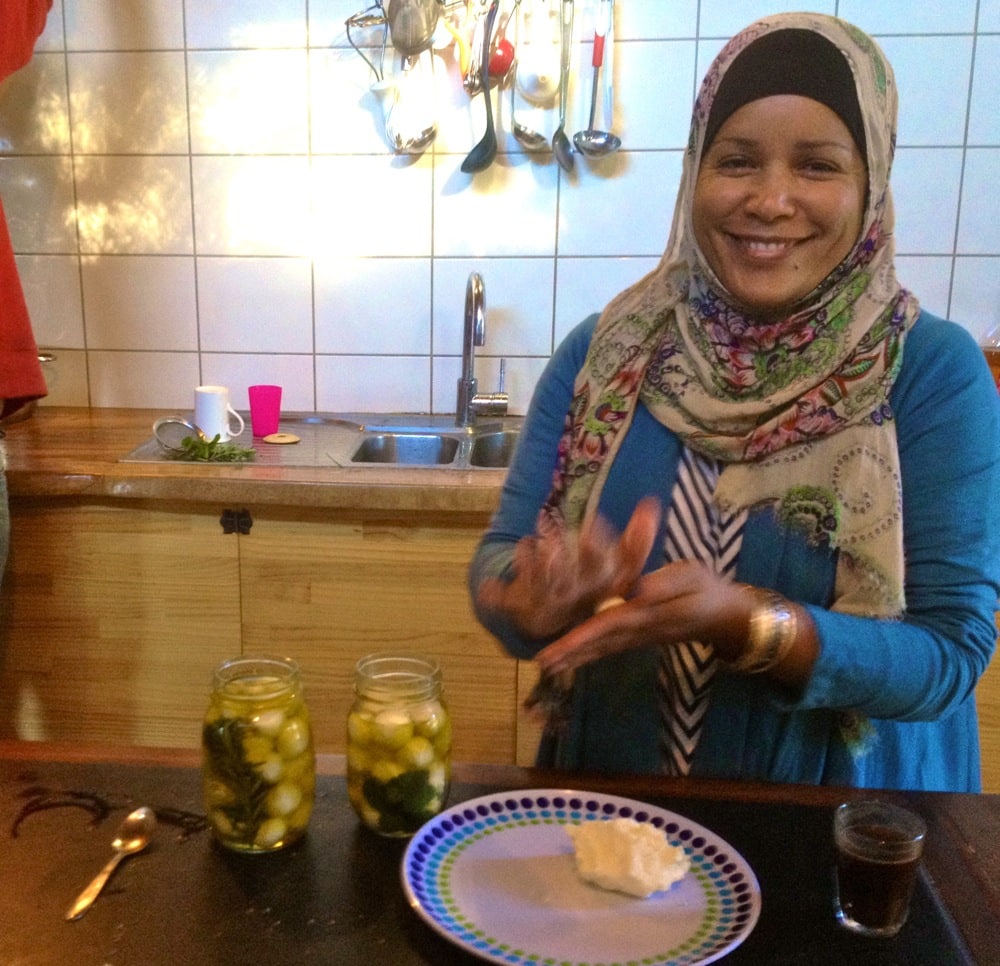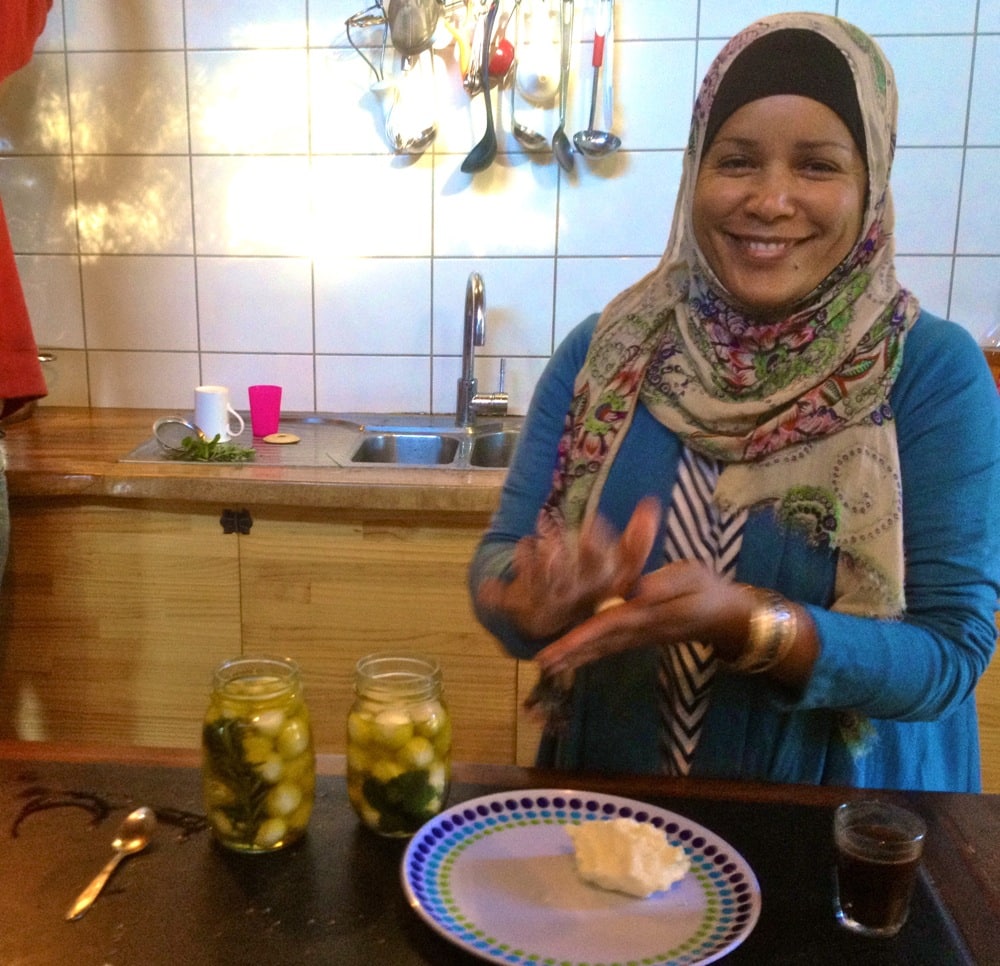 Labneh is a very easy to make and tasty cheese made of strained yoghurt, that can be stored in a jar of olive oil on the shelf. Cheese meets yoghurt meets olive oil meets extends shelf life (without refrigeration). And darn yummy. I'm in!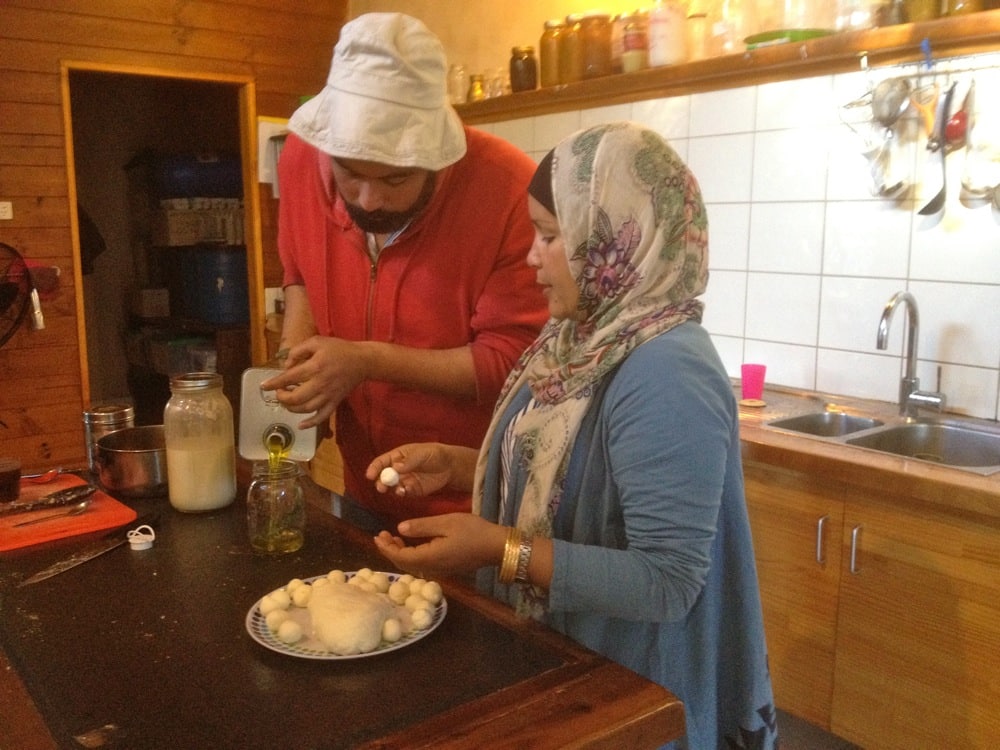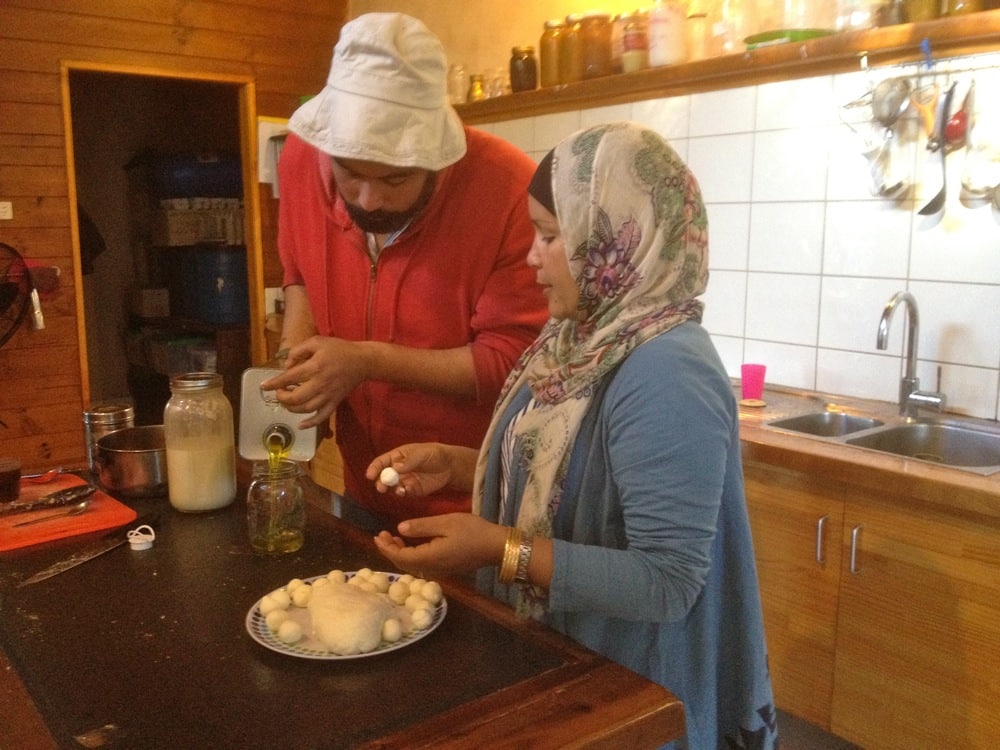 Recently I've been up north visiting my folks, so I took the opportunity to go visit a couple of permaculture farms in northern NSW. My first stop was Zaytuna Farm, where I got to catch up with my friend Nadia. I happily arrived on labneh making afternoon. Great timing.
Previous to these images, Nadia had made a batch of yoghurt from fresh raw cows milk (but you can use shop bought milk, or even shop bought yoghurt, to make this). She had poured said yoghurt into a muslin cloth, bagged it up and left it hanging, to strain and drip for a day or so.
After draining, the yoghurt turns into a thick, workable paste. It's ready to turn into labneh balls, with the help of olive oil, fresh herbs and sterilized jars.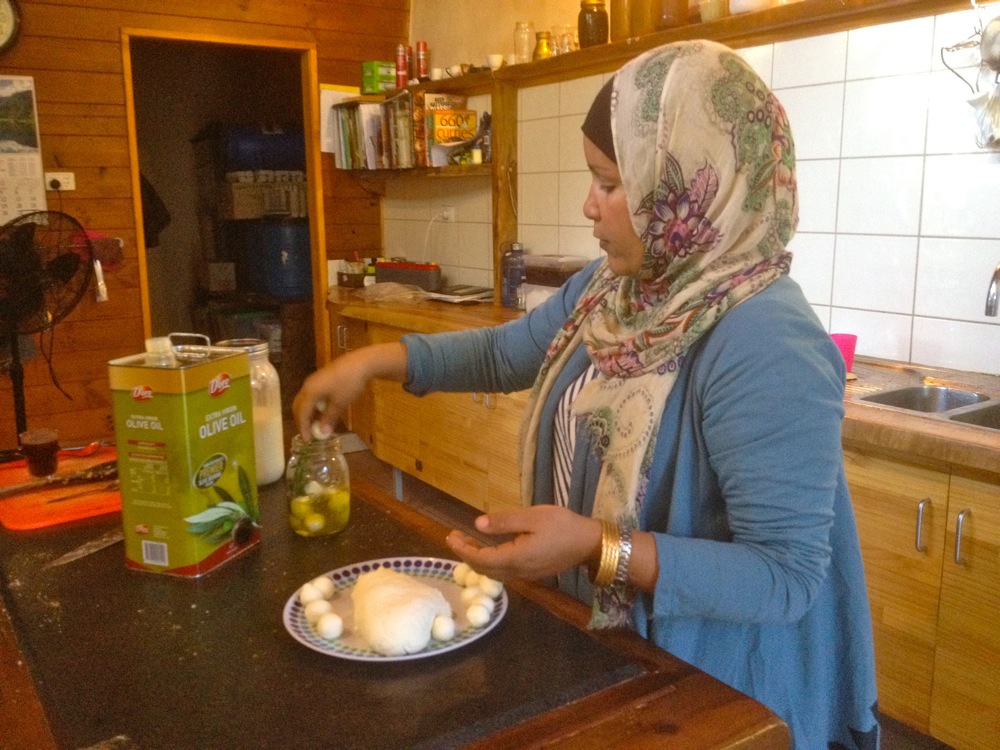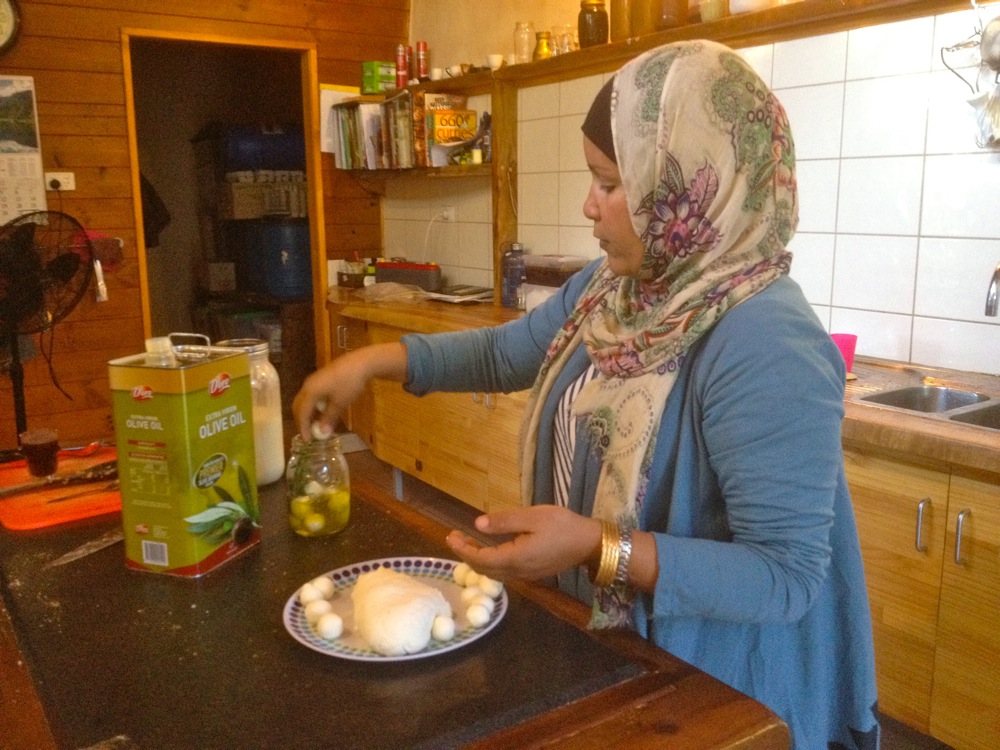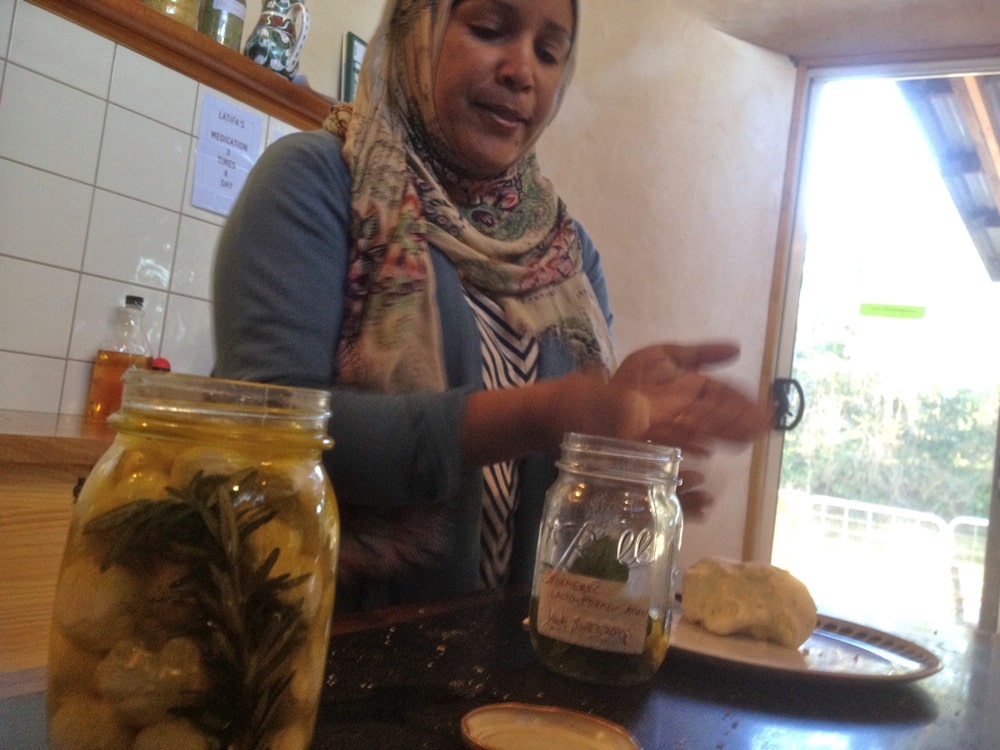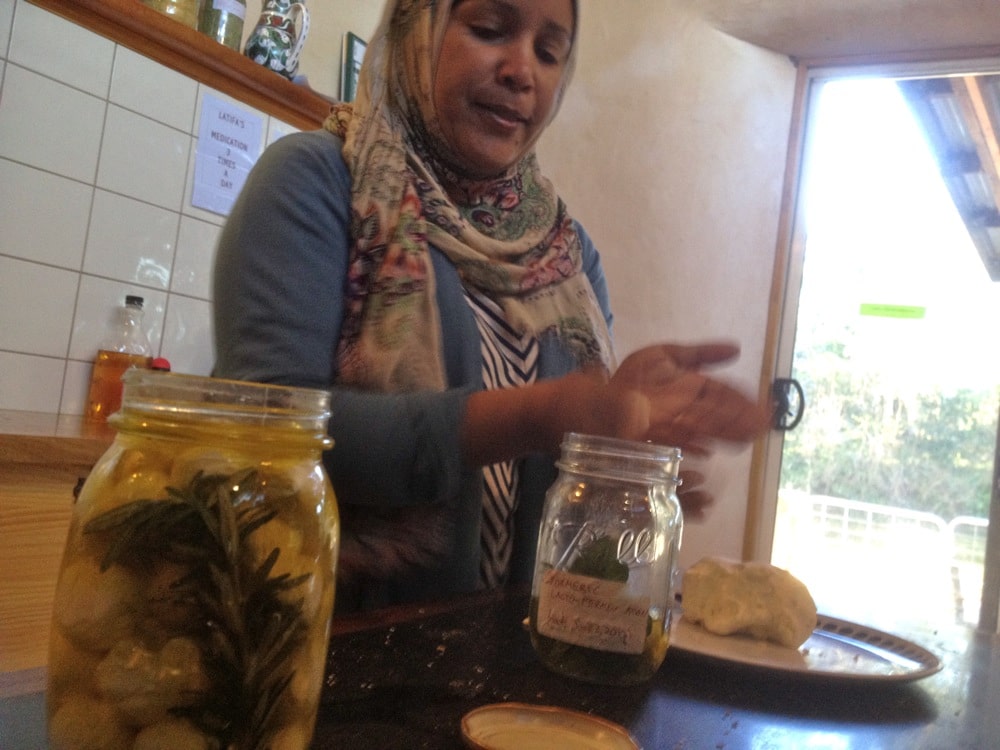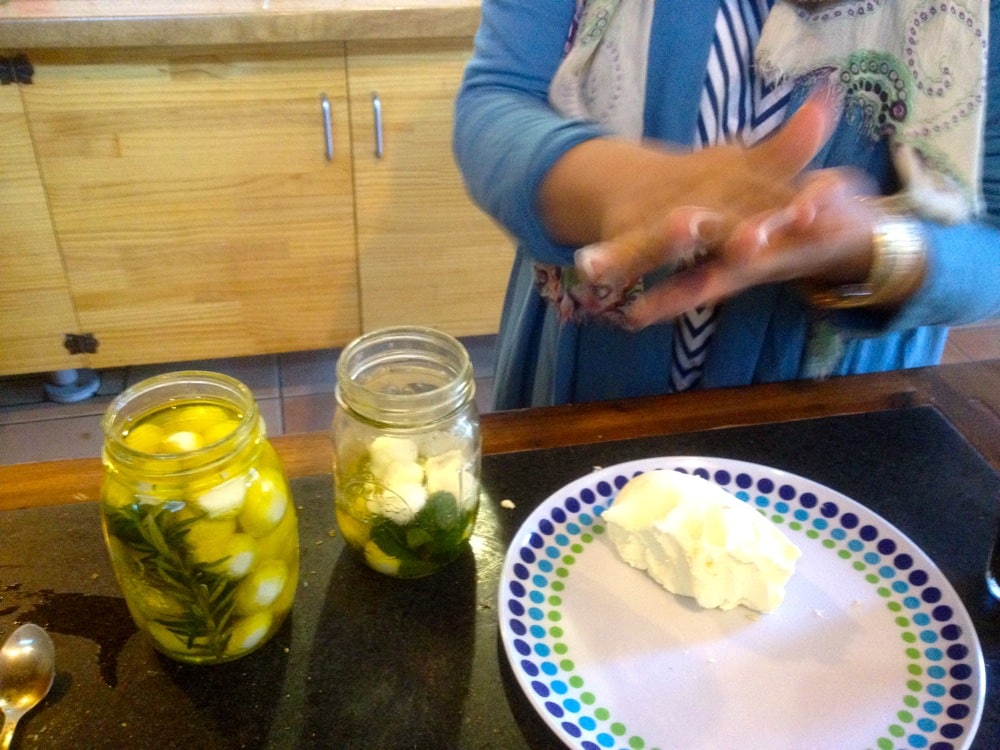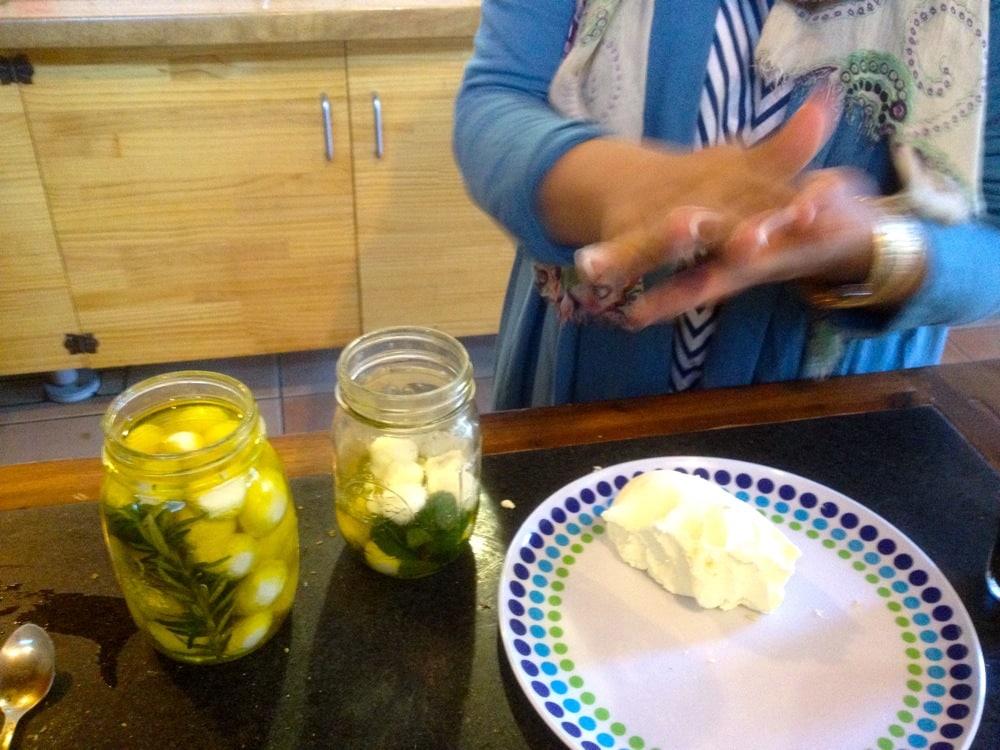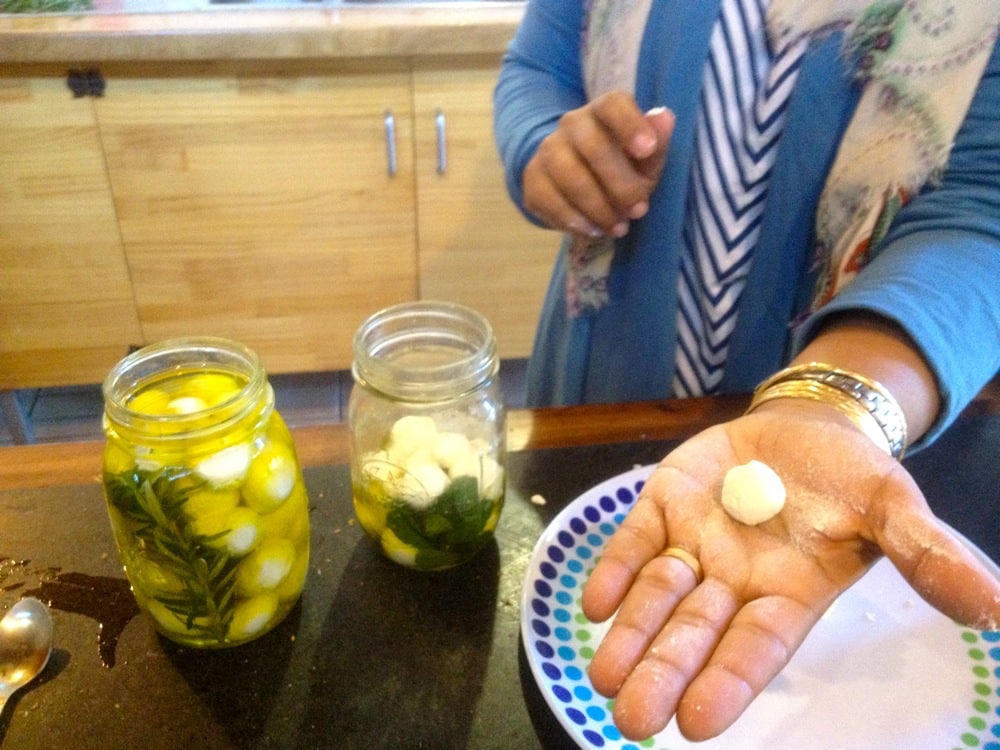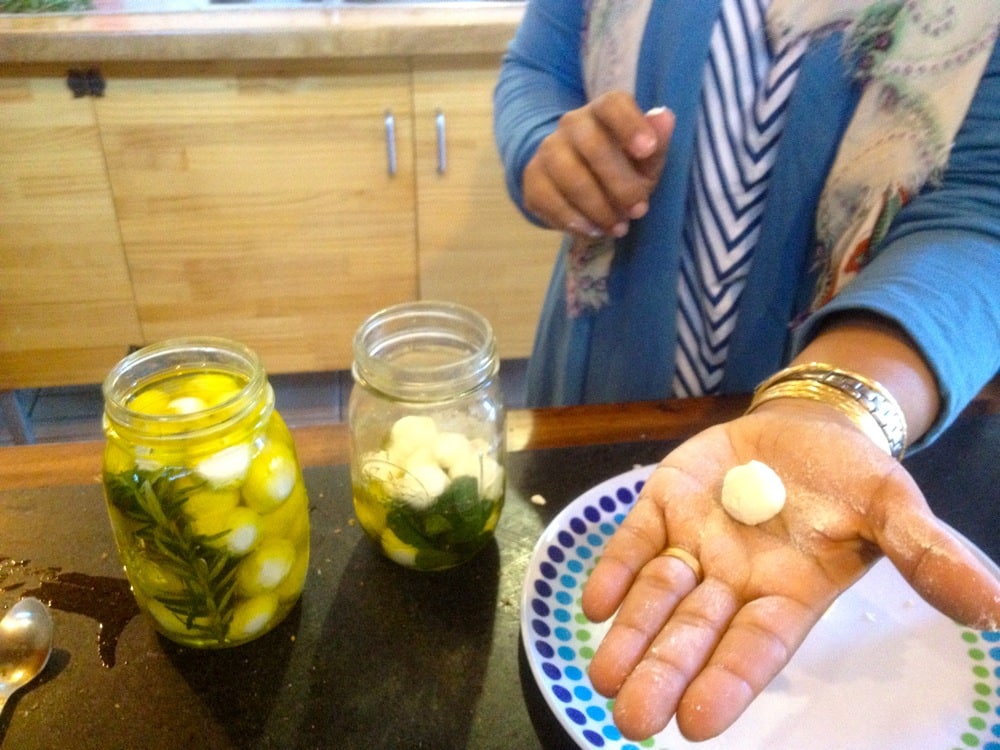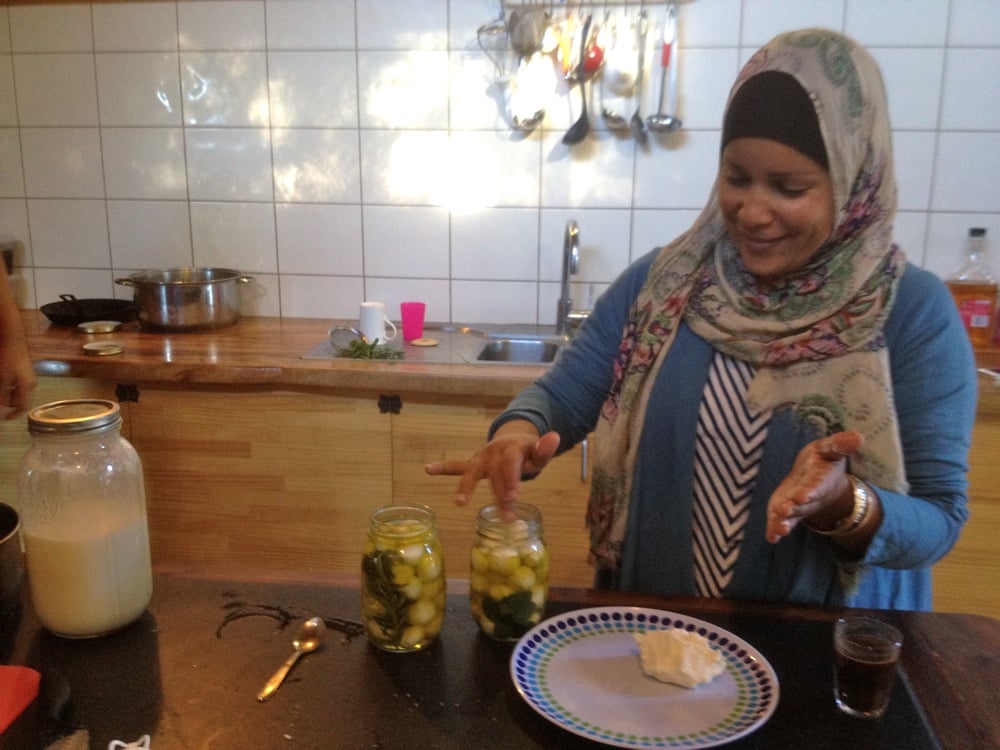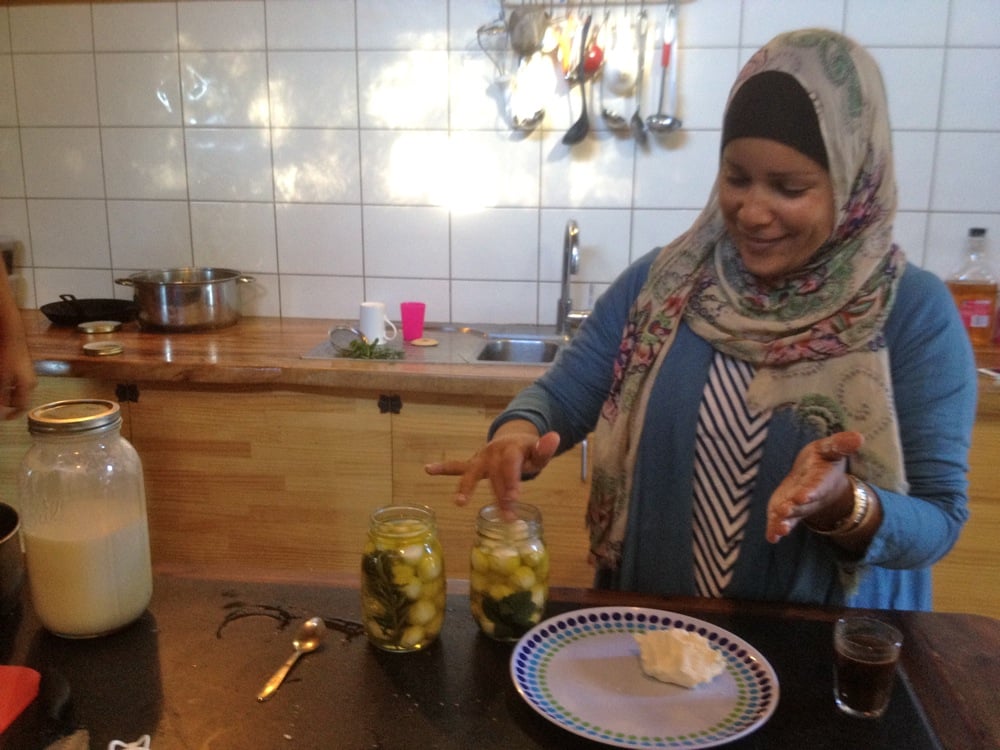 Apart from its creamy, comfort-food texture and yummy tangy taste, labneh is exciting because it's a ferment of sorts that you can add to your 'doesn't need to live in the fridge' list, which I appreciate greatly.
A cool shelf in the pantry is apparently fine for storage (though it's too tasty to last long, i suspect).
Labneh and its permutations across the middle east is commonly eaten for breakfast with bread, olive oil and olives. It is creamy and mild with a bite of yoghurt, and is delicious anytime of day. Here's a good home-made labneh recipe I found, which corroborates the above.
More about labneh, in all its forms
Big thanks to Nadia and Latifa Lawton for welcoming me into their home for the night and stuffing me full of milky goodness…
>> More posts about food preservation + drying at Milkwood.net here