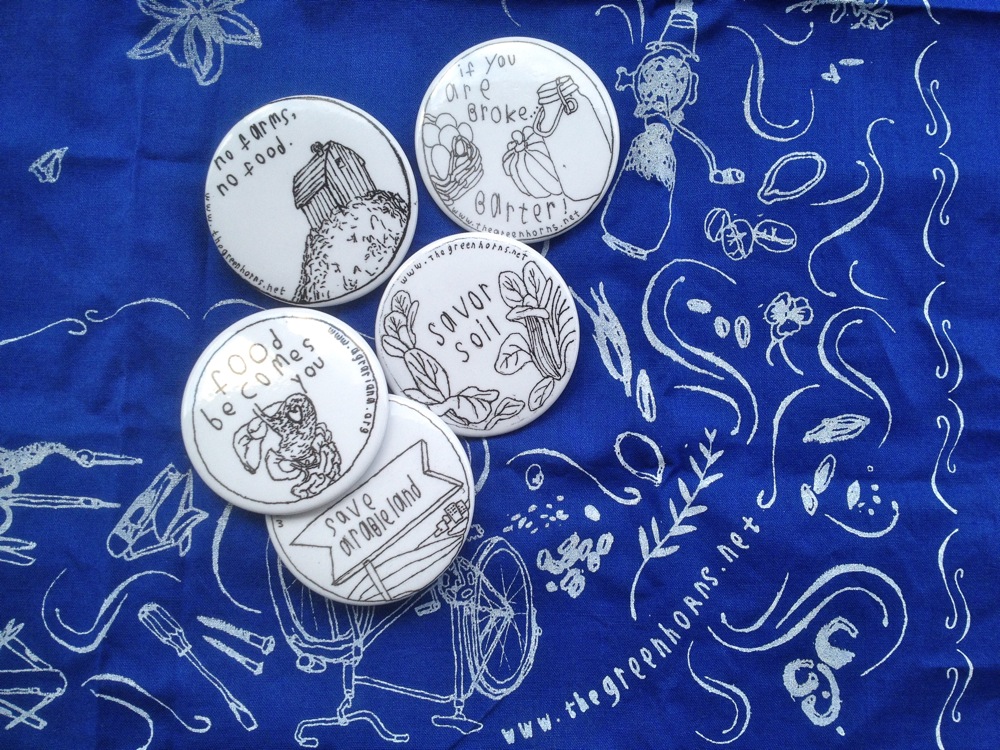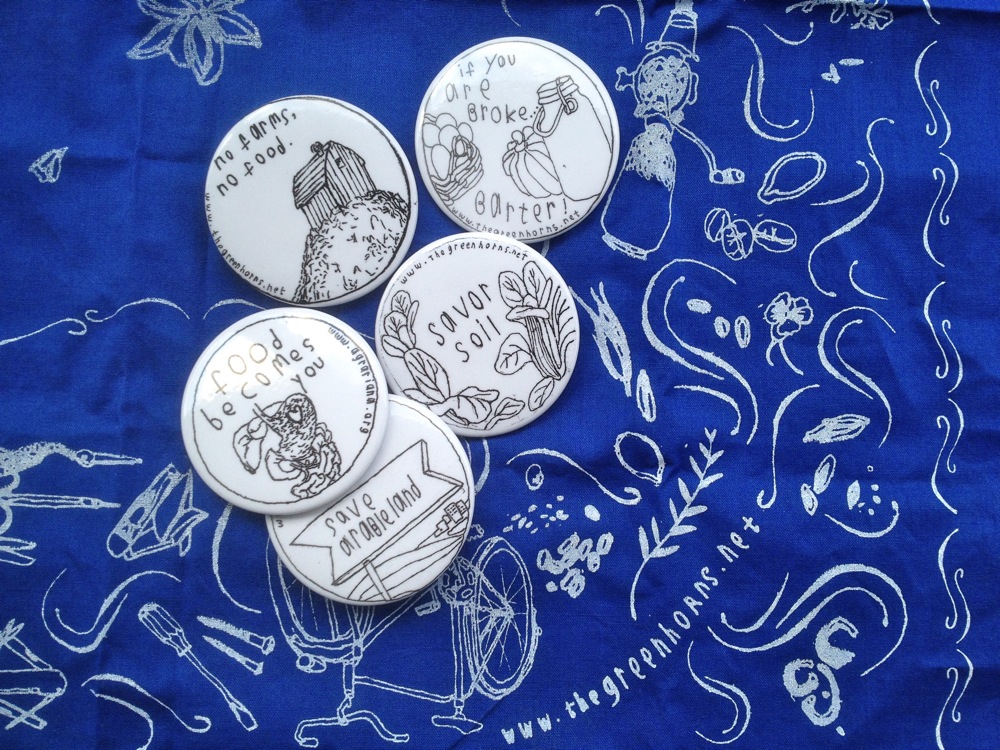 Just received our greenhorns badges and kerchief (and about 100 stickers also)… yeah! The world needs more stickers championing us to fix nitrogen…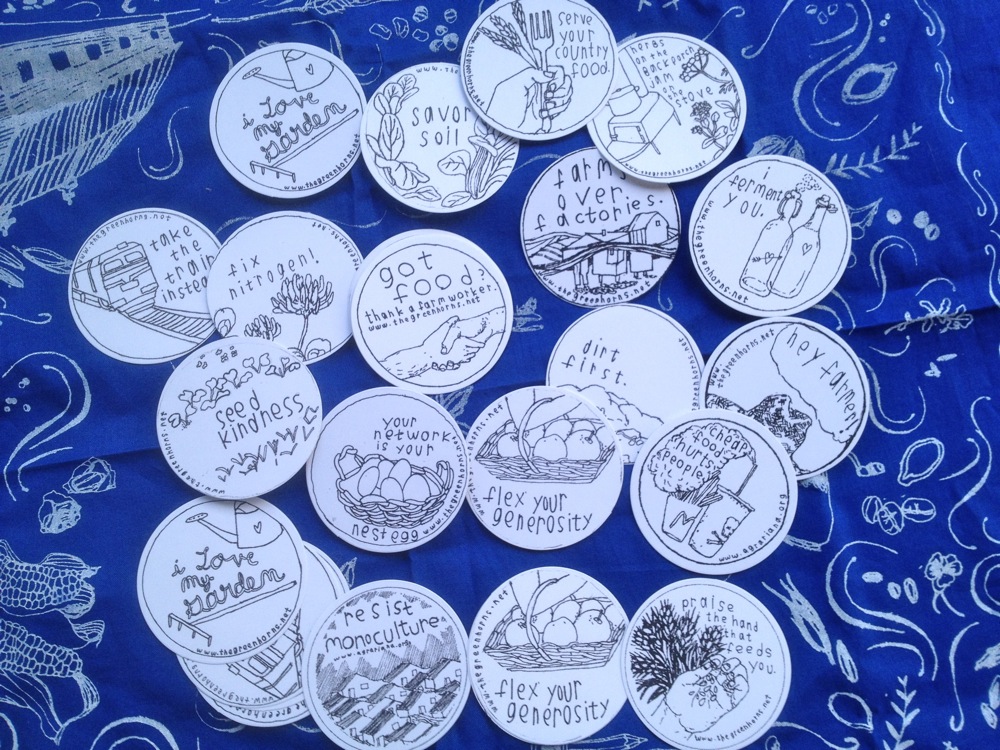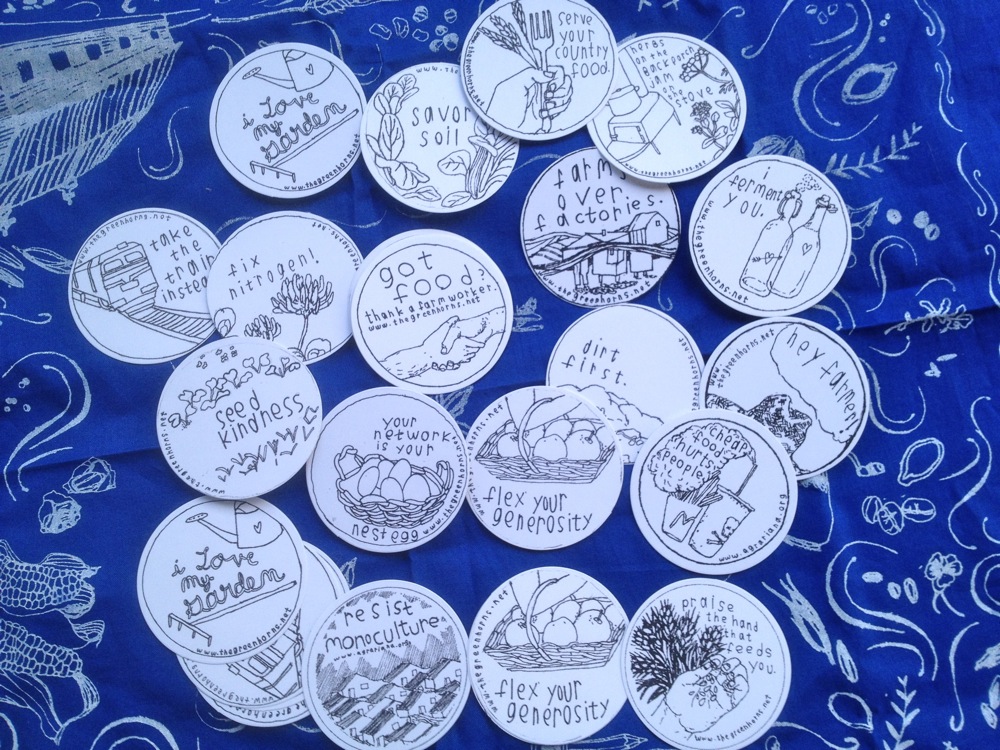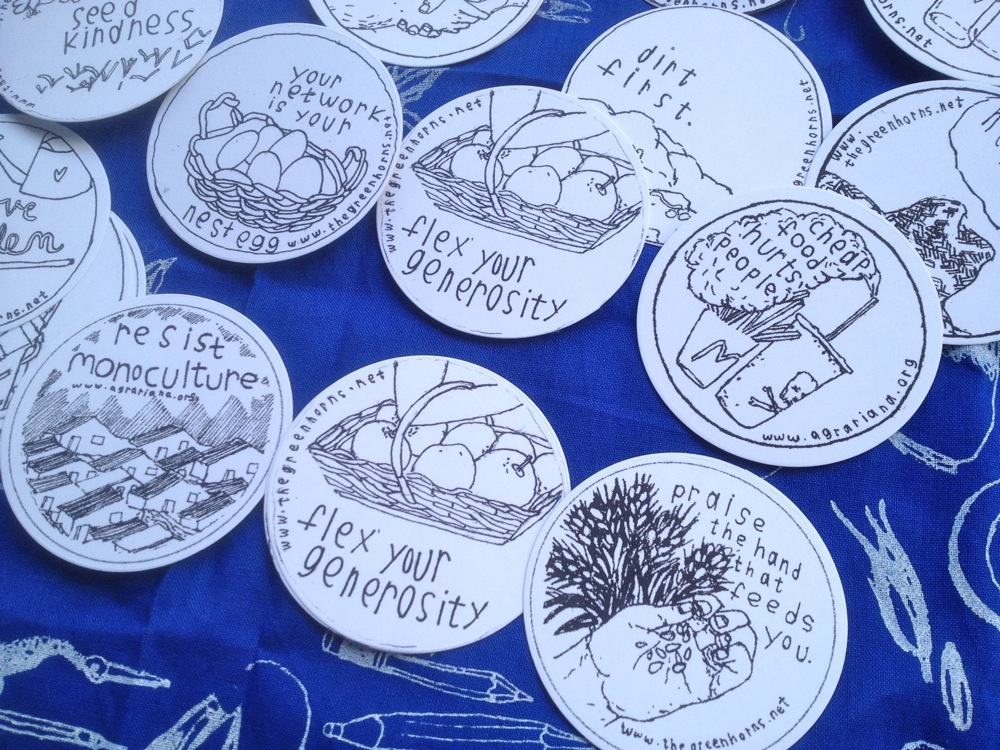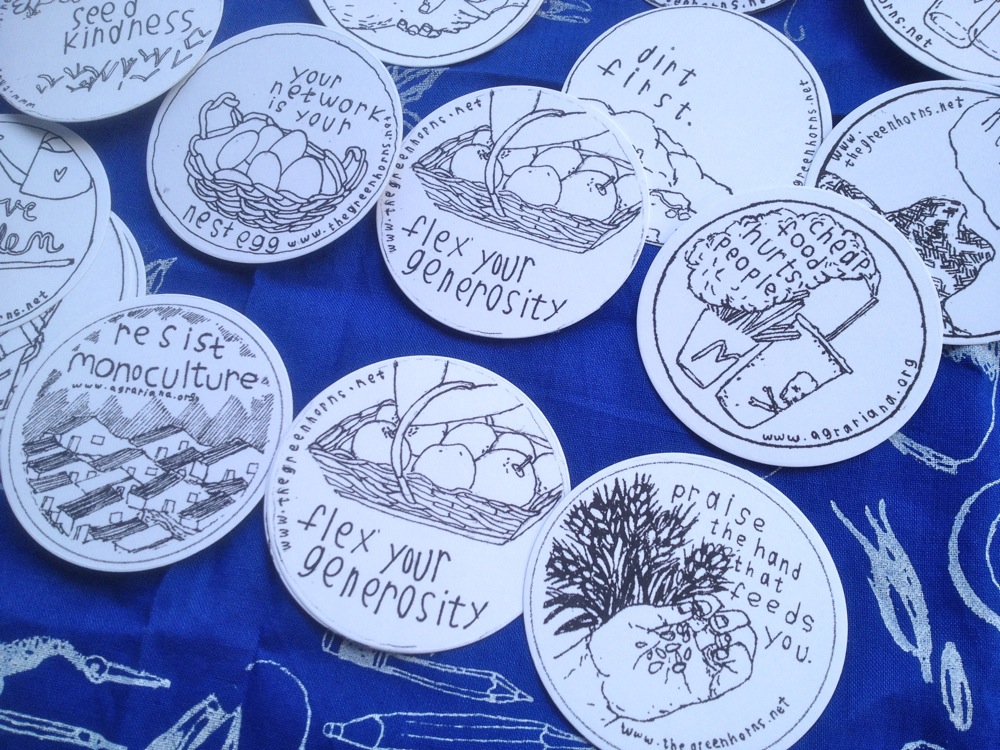 Aren't they great? Perfect for, well, everything from my notebook to my 3 year old's drink bottle, I rekon. Can't wait to spread these all around our farm and friends…
The Greenhorns book is slowly creeping around the farm from hand to hand, and the cause for many conversations. The biggest ones are currently: what are the biggest barriers to entry to young and beginner farmers in Australia? Why don't we have more young-uns taking on small-farm growing?  How do we help make this be more normal? How do we help train more beginner farmers, facilitate inter-regional apprenticeships/internships, etc etc etc? What are the best workarounds for land access?
There's so many differences between Australia and the USA where the greenhorns movement is taking hold – population base, proximity of farmland to cities, ancestral agrarian mythologies, soils, governmental attitudes, societal attitudes, cultural norms and all the rest. But if we want  local, clean, resilient food economies in this country, something's gotta give… and we gotta get going.
I'm off to plant bare rooted apple trees in the winter rain. In my new kerchief.