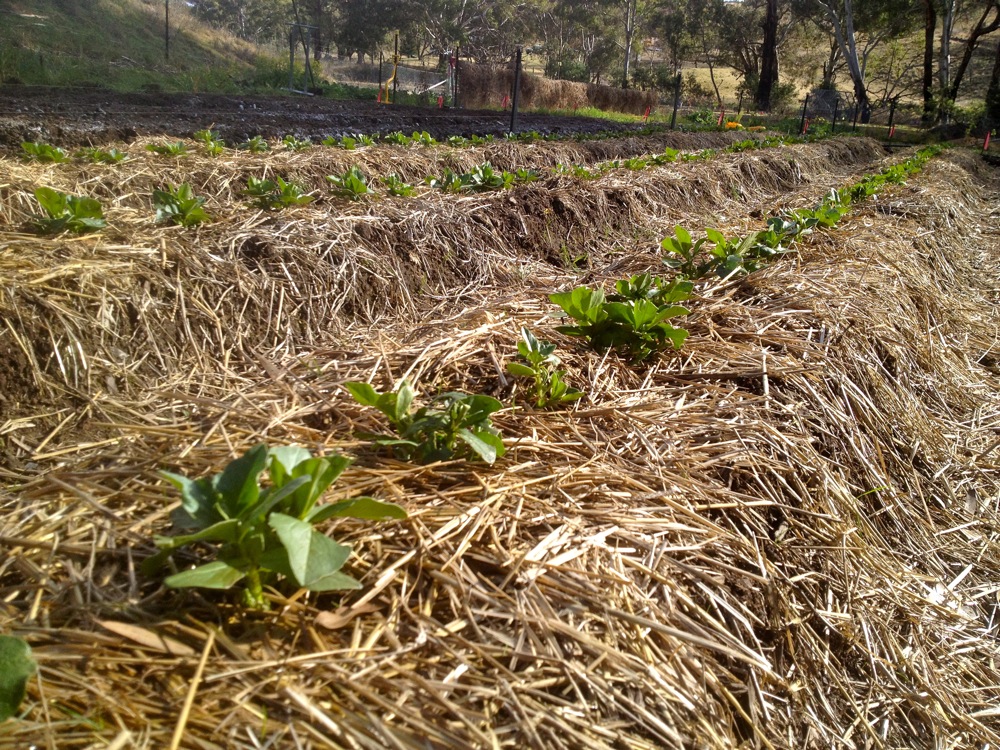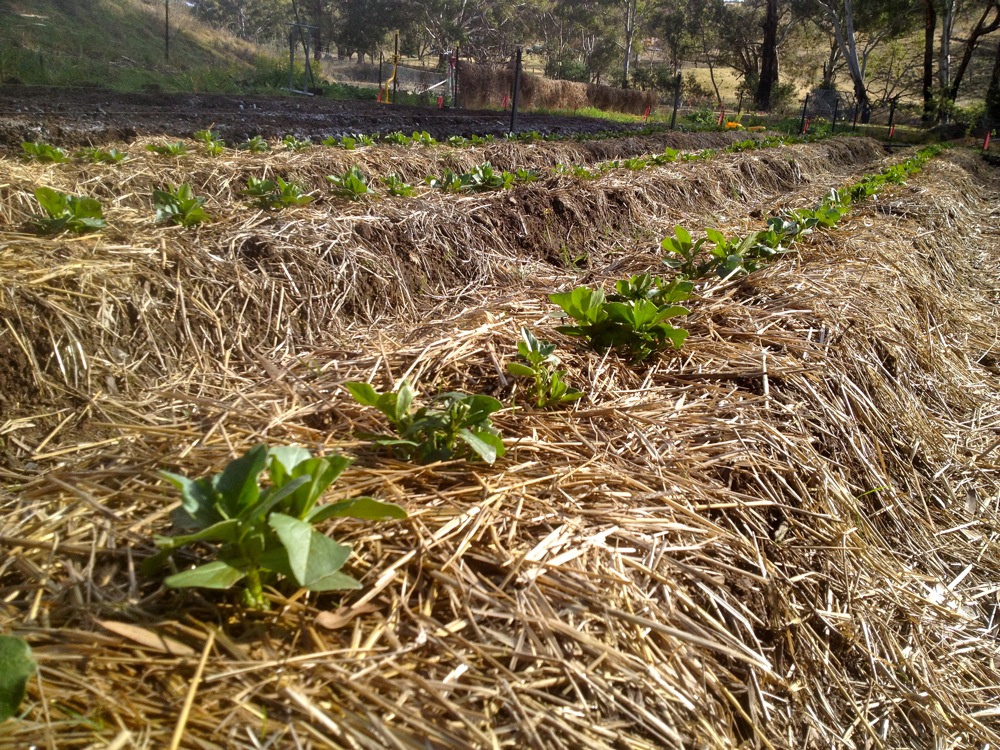 As spring slowly creeps towards us, things are stirring in the market garden… time to introduce our new Market Gardener, and plant field peas!
Enter Michael Hewins, who, after joining us as a very experienced wwoofer for some months last season at Milkwood Farm, has returned to take on the organic market garden as an integrated enterprise. 
Following on from our first year of experimenting with market gardening at Milkwood, we're ready to grow the idea (and the land area) of this project.
The entirely fabulous Stephen Couling, who stewarded the market garden so well through it's start-up year while completing a traineeship in Organic Agriculture, is off to greener pastures (very exciting). Michael, with his years of experience in organic market gardening, is the next step in this story. We're so excited to have him at the farm from here on in!
Despite hurting his arm quite badly just after arriving at the farm last weekend, Michael will soon be into it, prepping the existing market garden area with Stephen's help for spring, and planning an expansion of our market garden fence, to incorporate a wider area of the creekflat into intensive production.
It looks likely that we'll have a surplus of organic produce this year above and beyond what we need for our on-farm courses, events and seasonal live-in crew, interns and wwoofers. So this season will be the beginning of something new – distribution of surplus!
Will we be able to hit our goal of providing 90% of our ongoing vegetable inputs needed for the farm by Christmas? I don't exactly know – this is farming – anything could happen. But it looks likely. The work has begun, and spring is on it's way.
A year in, the soil has transformed within the market garden – 12 months of nutrient-trench paths (filled with manure and mulch) have revolutionized the resident worm count, with help from the winter green manure plantings and all the other inputs of compost, rock dust and chicken manures that have been added to this patch over the last 12 months.
Stephen planted 4 rows of broad beans  a while back which are now coming up and which we'll start eating in mid-september or so – ah, broadbeans – love em!
Next up is dwarf peas, which Michael is planting. Dwarf peas should yield 300-400g of shelled peas per plant, and are a good fast crop that we'll take out in late spring, making room at just the right time for the summer delights of capsicum, eggplant, tomato and so on.
The peas will also help fix nitrogen in the soil (as will the broad beans), which will add to the overall fertility of the garden. And they will also taste great too.
We planted the peas in double rows in each bed, 10cm apart. His nifty aid of a piece of cutoff re-bar has squares of precisely 10x10cm, which makes planting without a seeder possible while ensuring the rows don't wiggle or the space between pea plants truncate.
For me, this marks the beginning of the season, and we're hoping it will be an amazing year of growing and learning for everyone. We're especially stoked that the market garden's future has turned out this way – Michael worked with Stephen extensively last season, and so this is in some ways a natural progression, as this project moves from one set of caring and committed hands to another…
Fortunately, Stephen will still be with us for another few months or so, so it will be all systems go down in the market garden, with the first of the season's market garden interns joining us soon also. Yay for learning new skills, and growing great food!
If you'd like to learn the basics of small-scale, organic market gardening, you can join us in September, or check out our future organic market gardening courses…