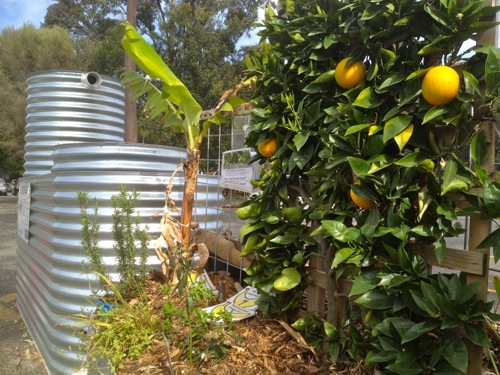 An ecoPOP is a small and self-contained city oasis, boasting a simple, self-contained system of self-watering fruit trees, herbs, water collection and a worm farm.
Intended to be installed in places like a median strip in a suburban street, they're designed to incrementally offset the 'heat island' effect of urban streets, slow traffic, and create community.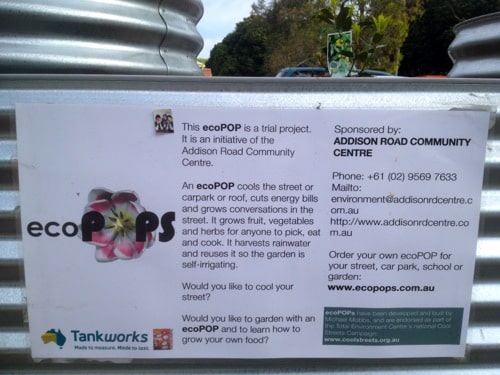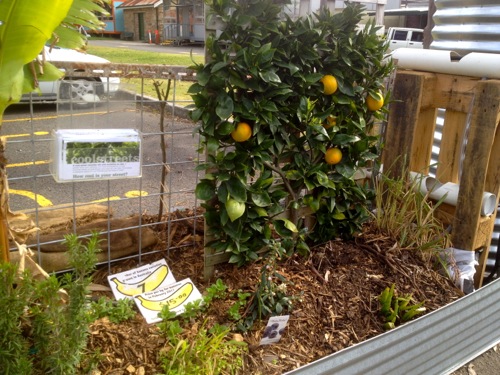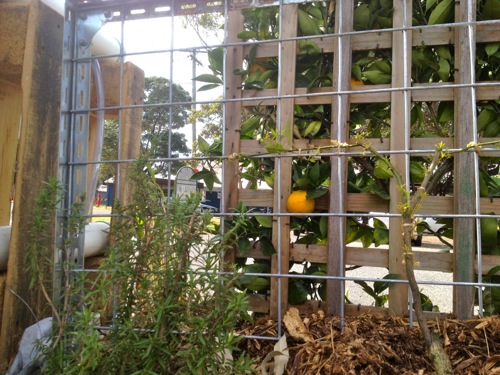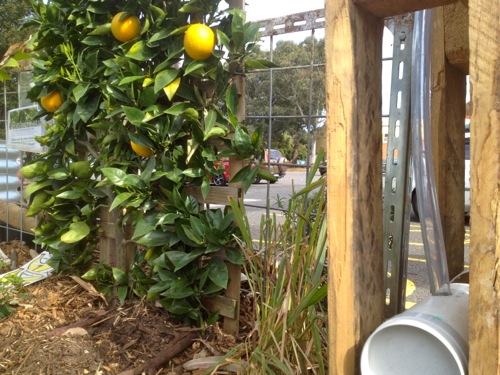 Conceived by Michael Mobbs and friends in Sydney, the ecoPOP idea throws up plenty of fundamental questions and conversations that we need to be having about how our city streets function in relation to our community's sustainability, food supply and community interaction. In short, it's a goldmine.
Michael Mobbs runs the Sustainable House in the inner city Sydney suburb of Chippendale, and over the last 10 years, Myrtle street has transformed into a very special place via small community actions.
We take our Permaculture Design Certificate students there during our urban Sydney courses, and each time it's an amazing visit.
There's community composting bins of the verges and freely available verge grown food, left right and center. There's car share parking. And now there's ecoPOPs as well. It's kinda your dream inner city street.
As I mentioned in A Whole Street of Verge Gardens (looking at the amazing Wilga Avenue over in Dulwich Hill), the concept of creating community out the front of your house, rather than in the private back-space, is pretty amazing when it works, and has huge flow-on benefits for everyone involved.
Will the ecoPOPs concept catch on? Time will tell. They look pretty funky to us!
The ecoPOP in the photos above is currently stationed at Addison Road Community Center in Marrickville, so if you're Sydney side, check it out – well worth a look.