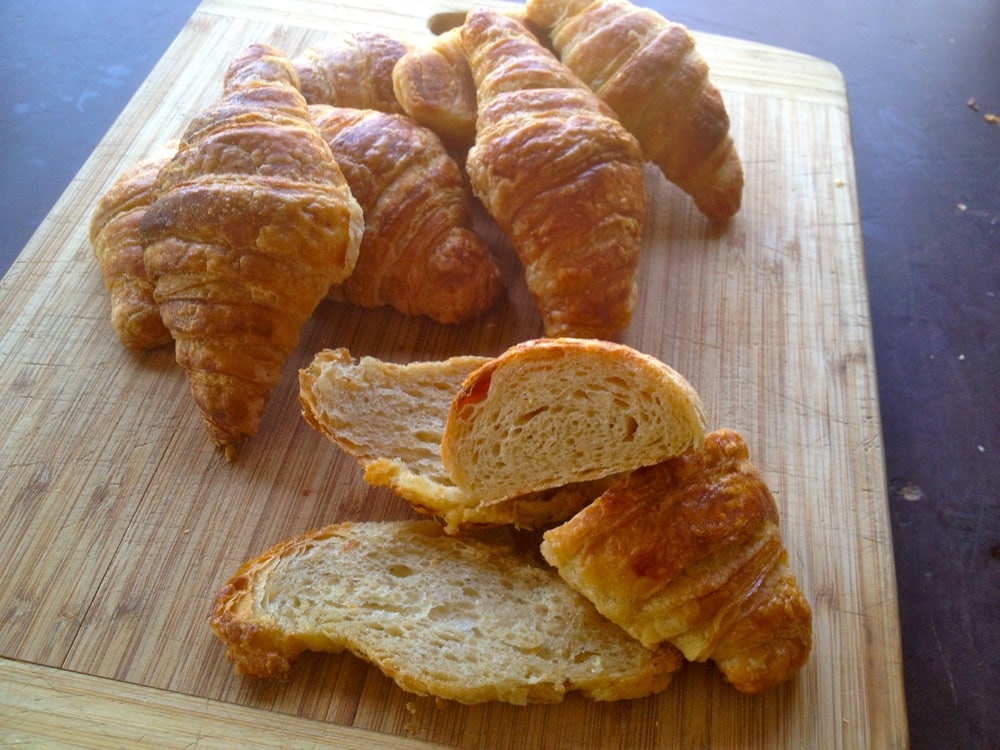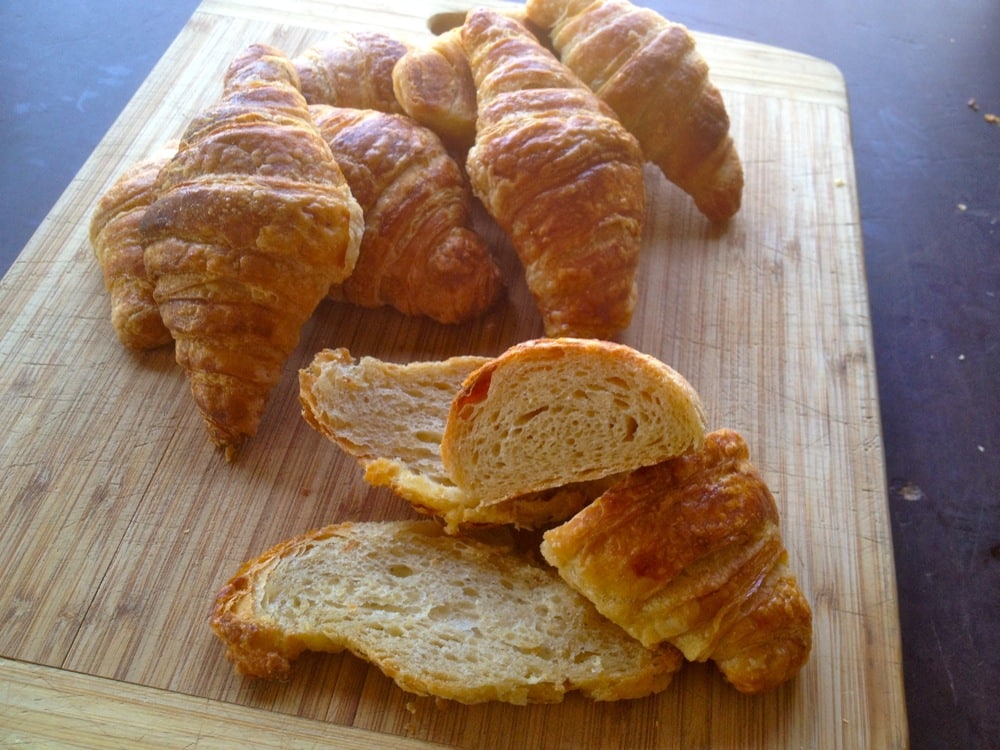 Yes, you heard that right. Croissants made on sourdough starter (ie no yeast), using white spelt flour. It's possible! And what is more, they're ridiculously delish.
Rose made these at Milkwood Farm during a quiet week recently, and they were all things that croissants should be, but better. Especially with plum jam… home-made heaven.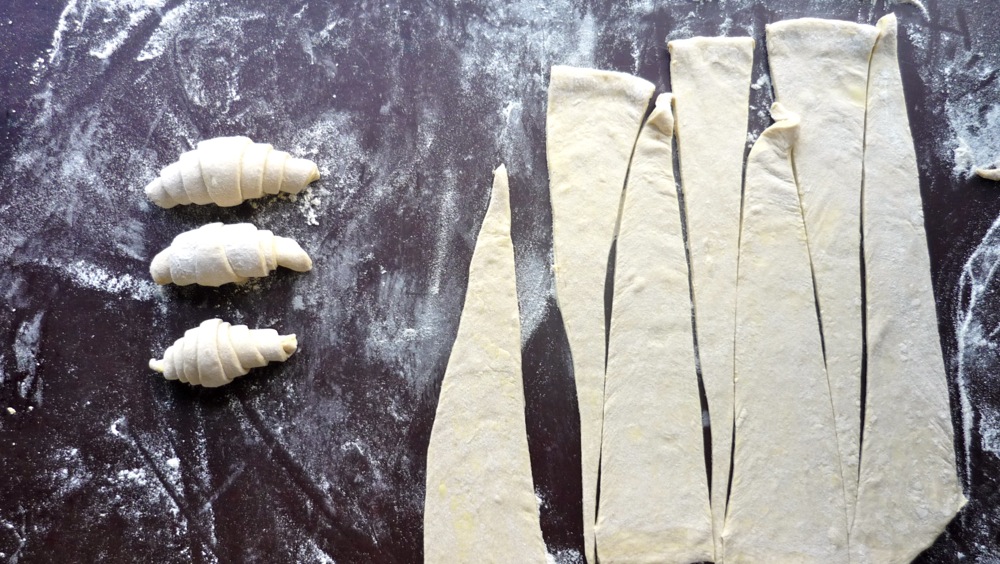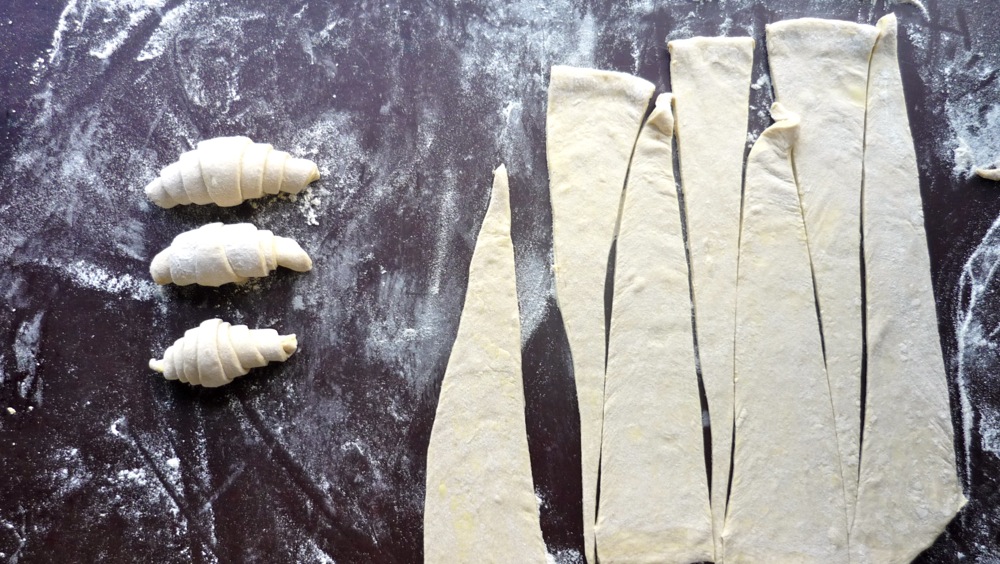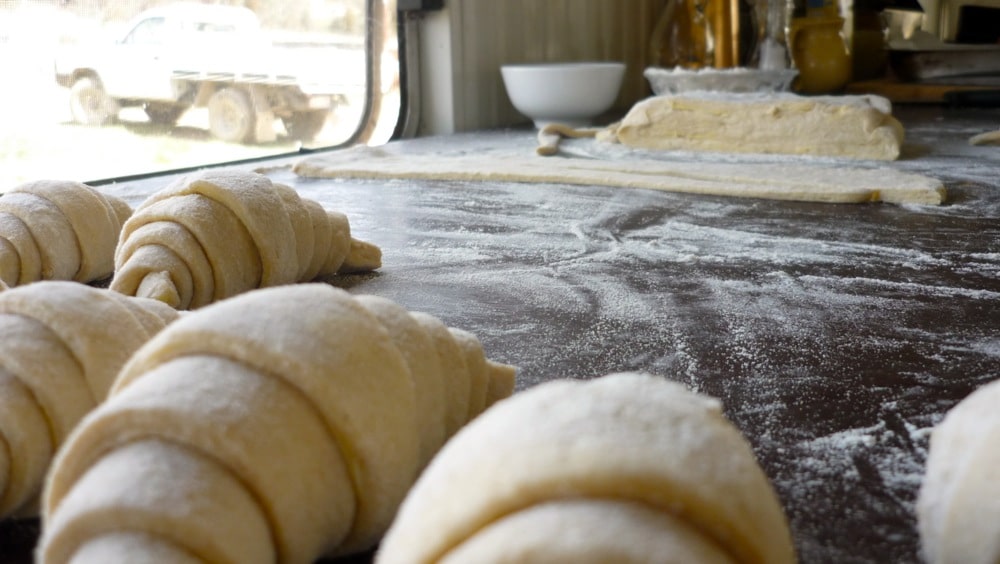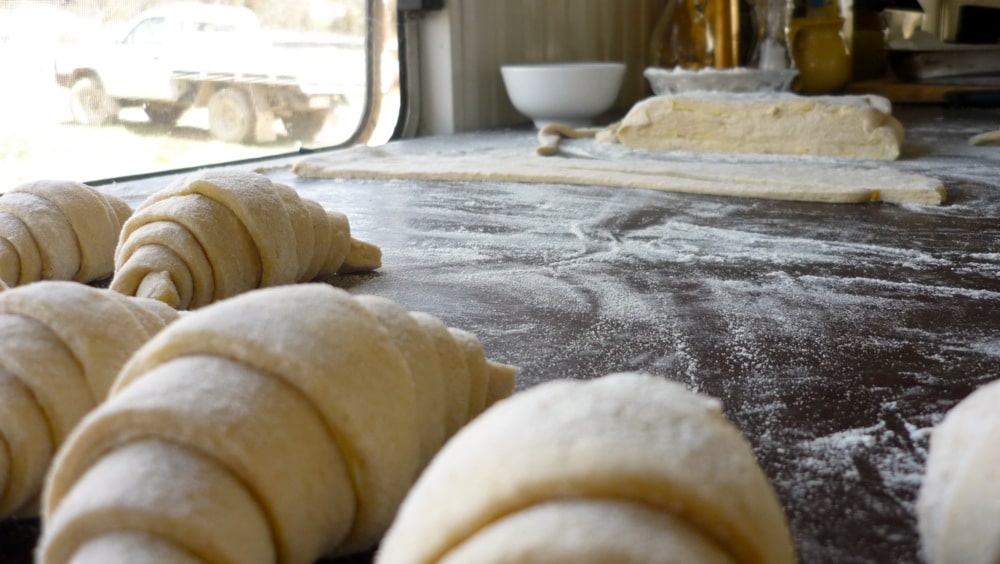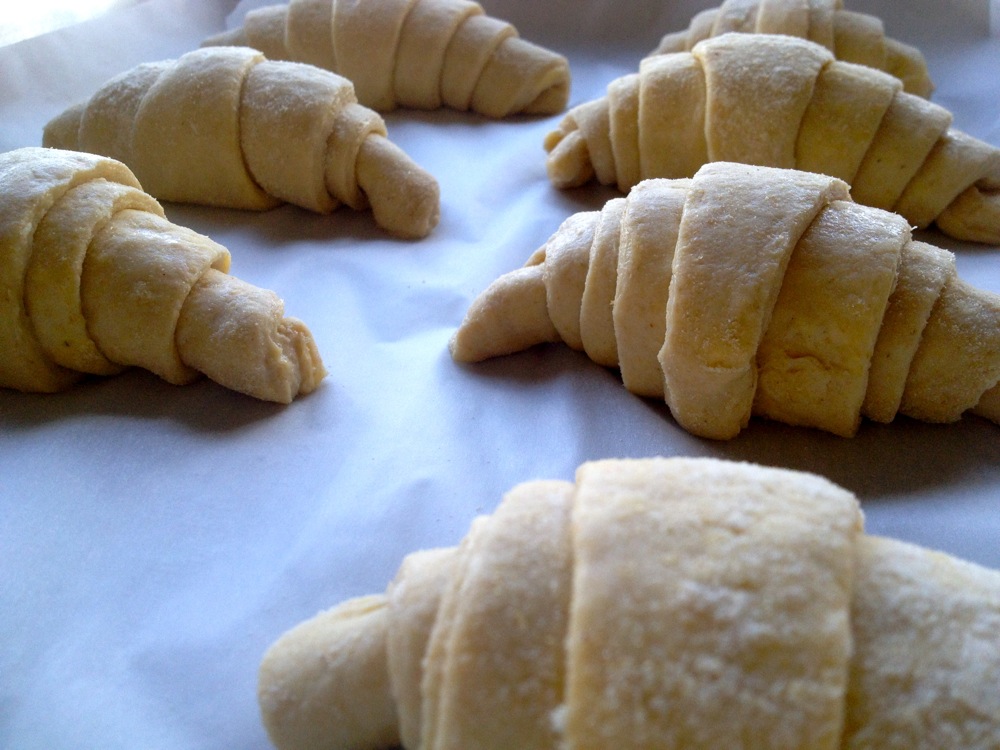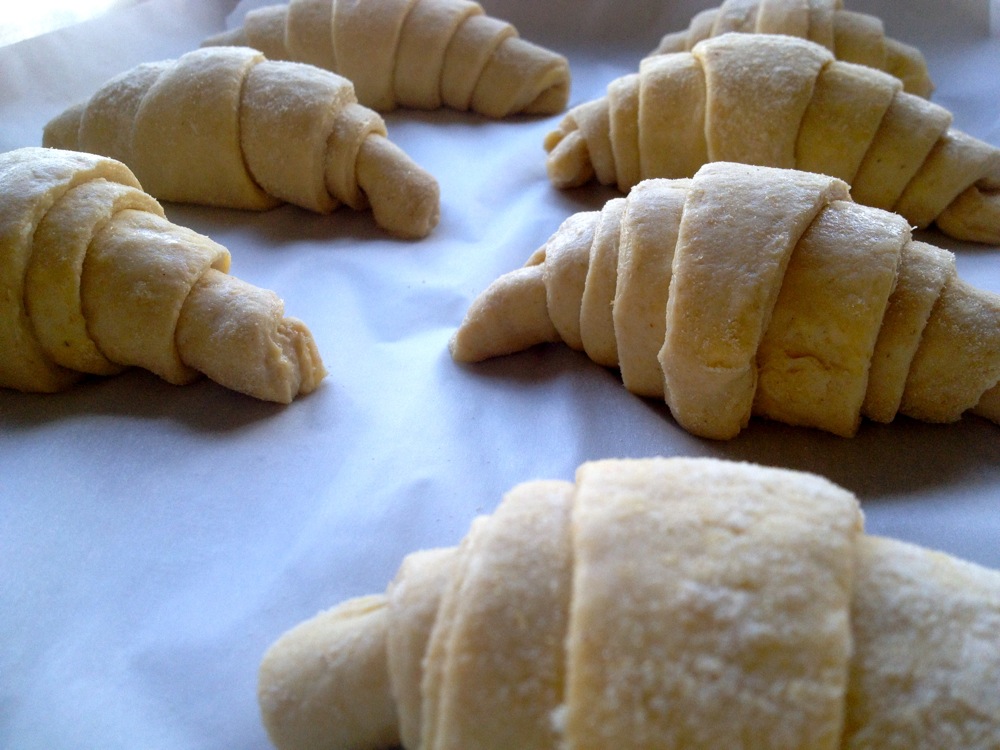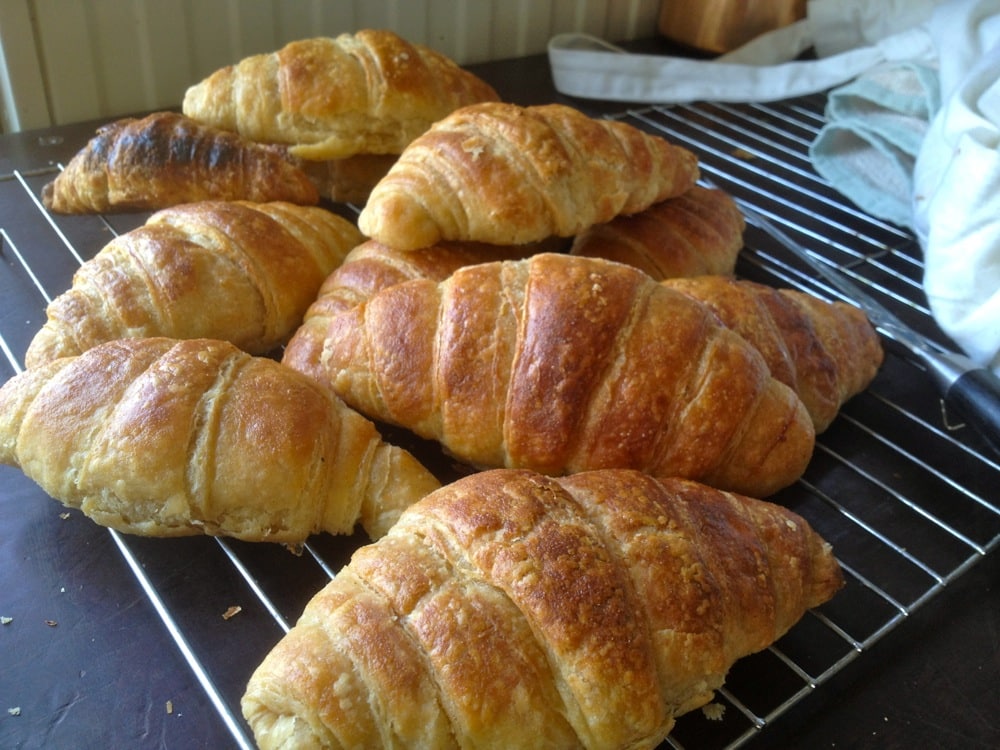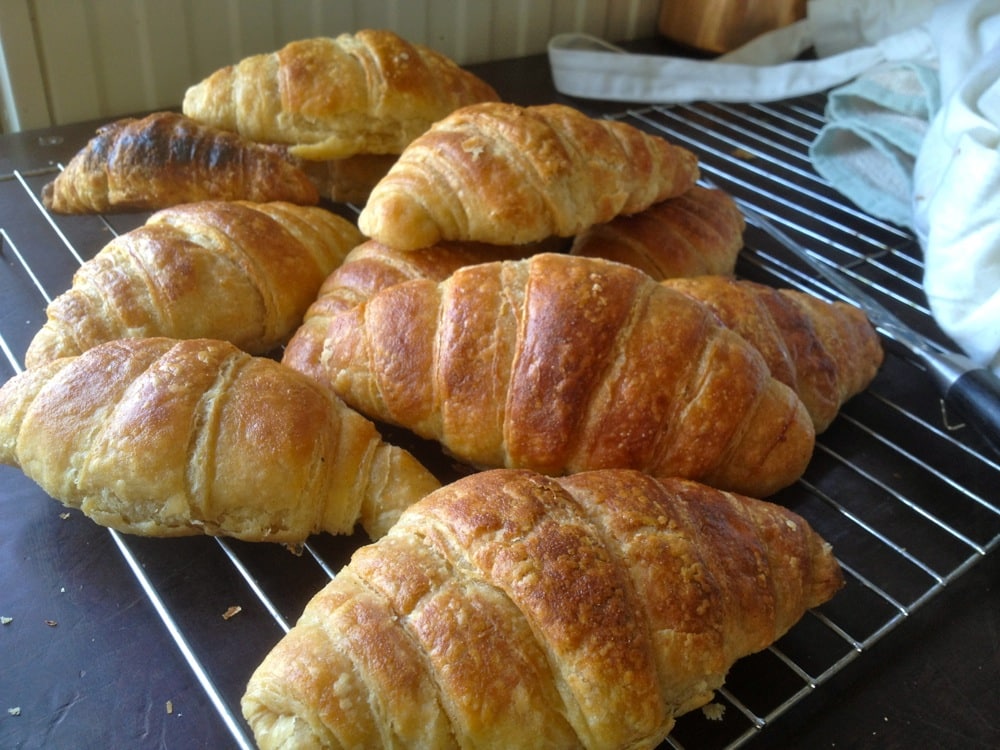 To make these croissants, Rose used her trusty sourdough starter (from which springs all the bread baked on this farm), flour, and a lot of butter. Croissants are not (apparently) as fiddly to do as you might first think.
There's quite a few stages, but if it's all done on a separate bench in phases during a day of other cooking projects, then it's not a big deal. Again, apparently (I was part of the eating team, rather than the making team. I did my job well).
The recipe Rose used was adapted from this FANTASTIC book by Yoke Mardewi: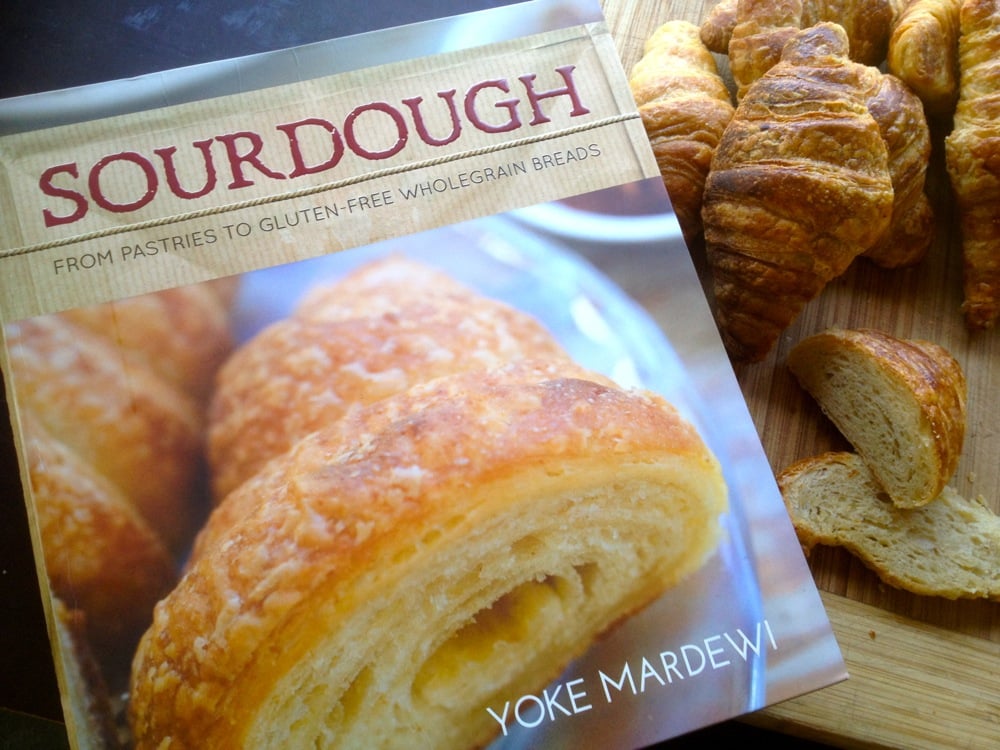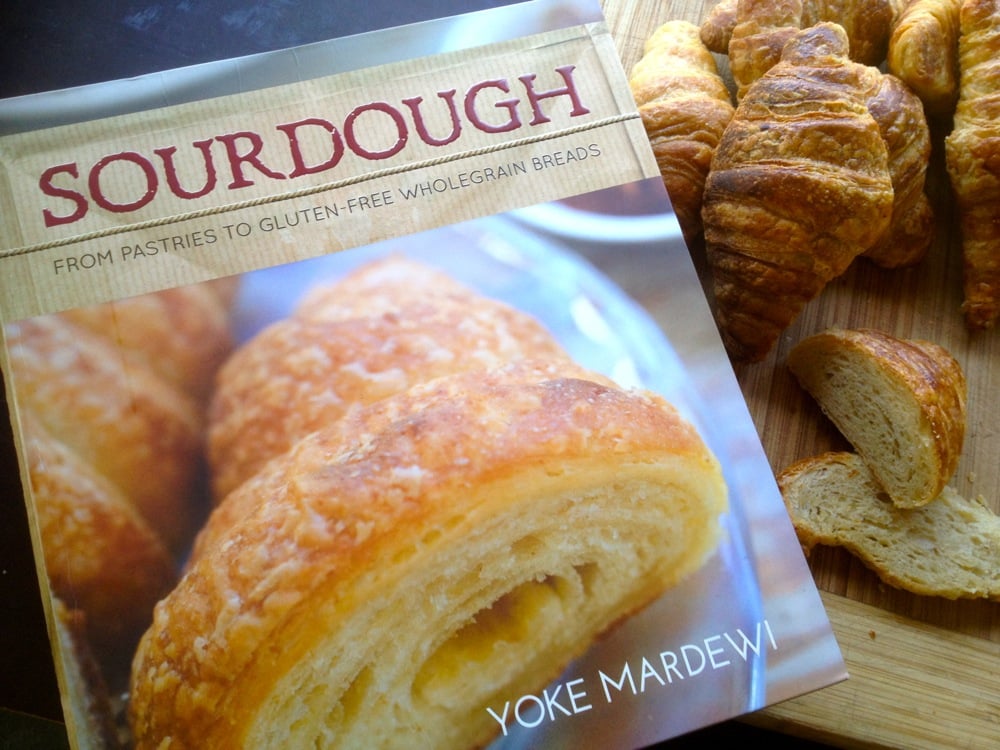 Yoke Mardewi is based in Perth WA and has a great website at wildsourdough.com.
We got this croissant recipe from her second book, but her first book, Wild Sourdough, is also excellent and makes the whole world of experimental sourdough beyond white/brown/rye loaf land seem quite achievable in the home kitchen. Huzzah for user friendly wild ferment.