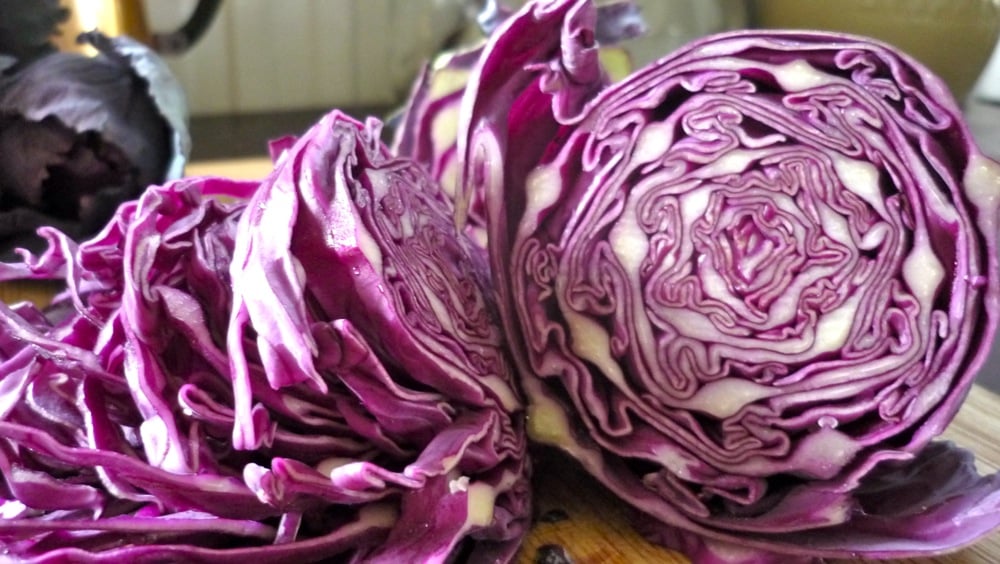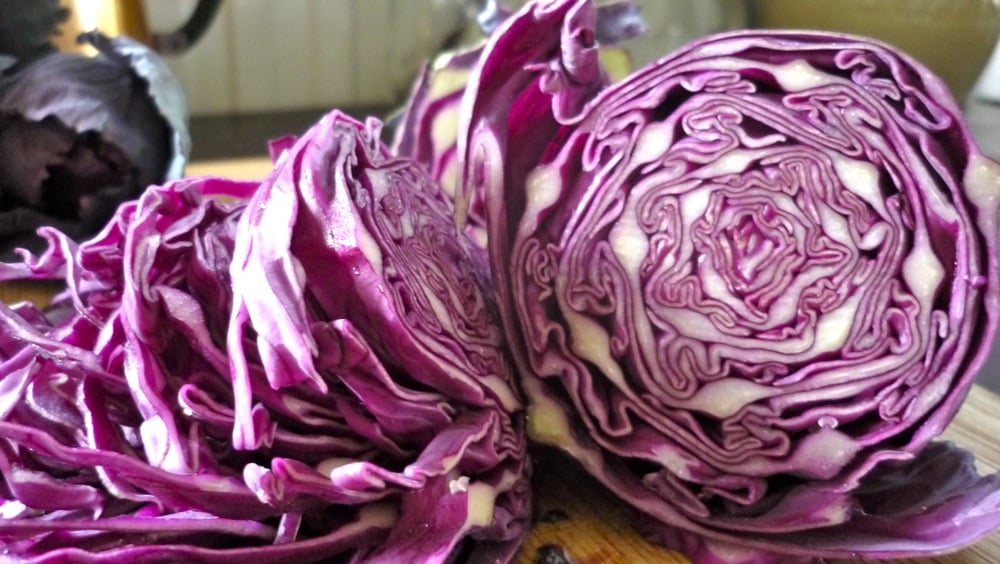 How to make the most of the late brassica harvest? Sauerkraut! Fermented cabbage is a hard thing not to love. It's spicy and it's sour and it looks beautiful too, especially made with your own red cabbages.
The cabbage harvest was not what we'd hoped for, with lots of half-headed cabbages that were obviously perfect for… something. So when in doubt, sauerkraut. Because ferment takes any vegetable and makes it better.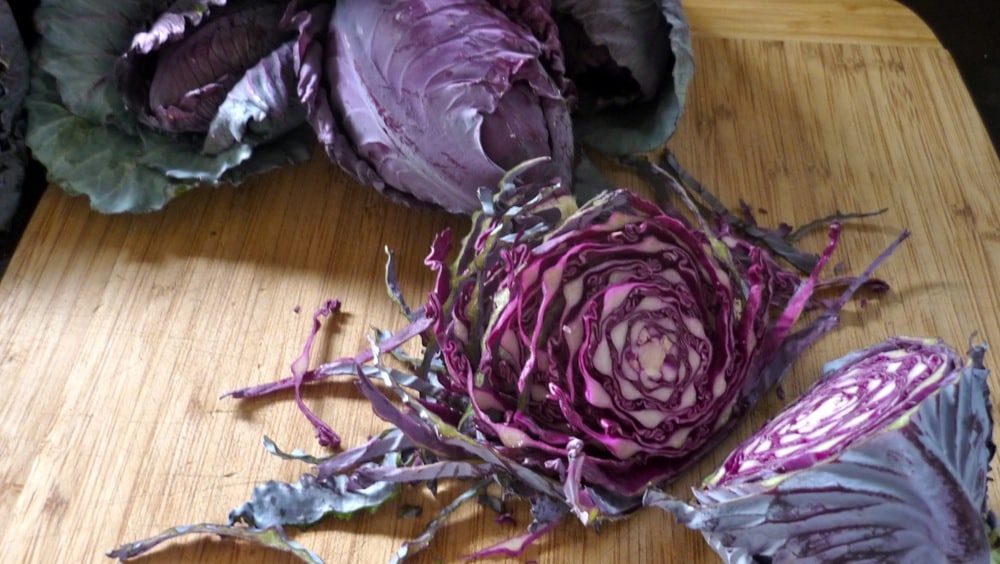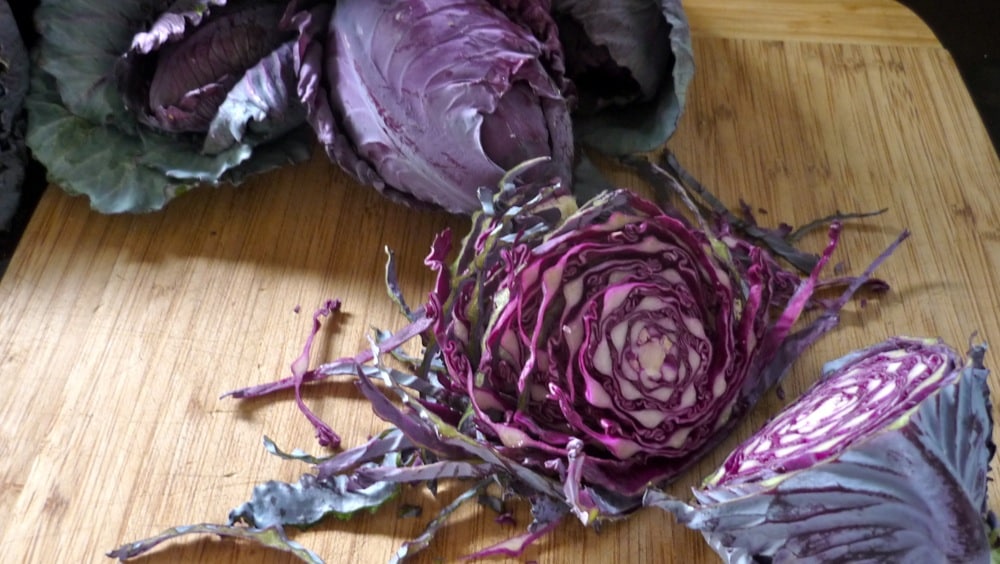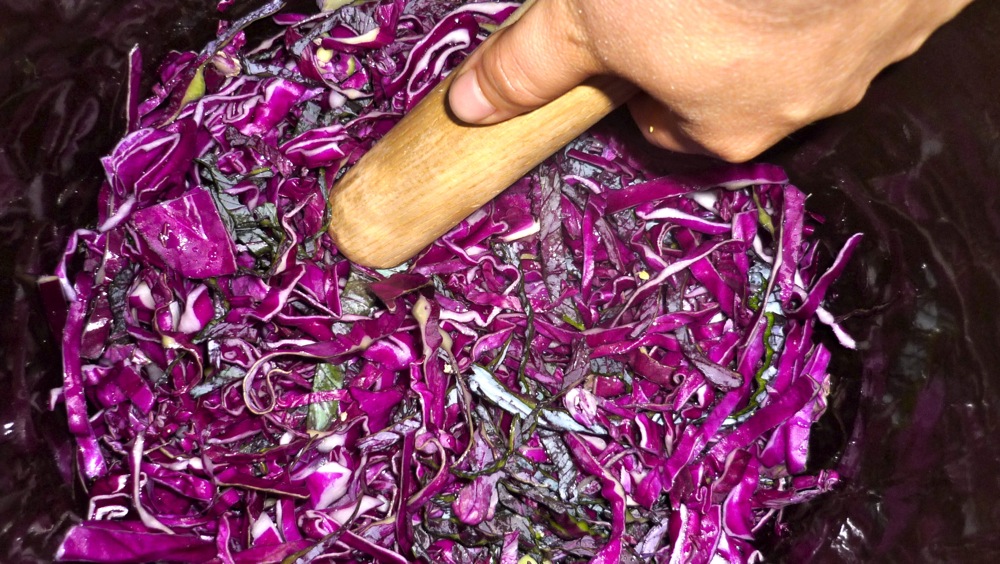 As to the process, I'll let Rose explain:
"Ok, as you are shredding/slicing the cabbage, sprinkle a good handful of salt over it as you go, say every 1/4 of a cabbage and once all the cabbage is sliced and salted,  give it a good bash with end of rolling pin or other blunt object then leave for 24 hrs.
At this point if the cabbage is fresh there will be enough liquid to cover the cabbage mass once a weight is placed on top and then you can leave it to ferment for around seven days, or longer if you want the kraut to be stronger.
If there is not quite enough liquid to cover, make a salt brine to top it up of 2 tablespoons of salt per litre of water. Spices and other raw veg can be added at the start of the ferment process if you want, like cloves, juniper berries and carrot."
Our friends Nikki + Dan of Scythes Australia sell the awesome Gärtopf crock pots for fermenting, which up until now have been really hard to get in Australia. They're out of stock just now but should have a new load in mid-November, at which point we'll certainly be getting some more!
If you have the space to keep them, the larger 15 or 20L pots do make sense to us. You don't need to necessarily need to fill them entirely in order to use them, and this means when you do have a serious glut of veggies to ferment that it will all fit in!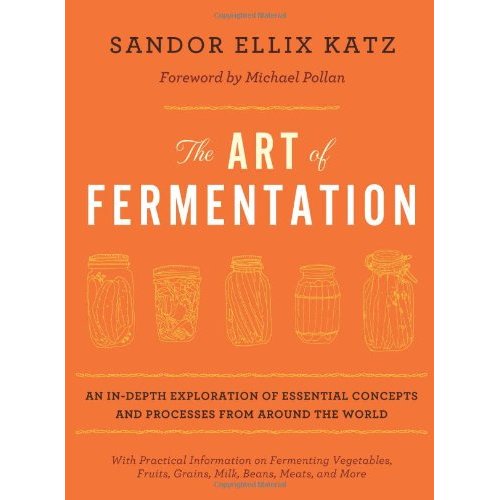 On the theory and recipe side of fermenting, we highly recommend all Sandor Katz's books, which are downright awesome:
The Art of Fermentation: An In-Depth Exploration of Essential Concepts and Processes from Around the World – 2012
The Revolution Will Not Be Microwaved: Inside America's Underground Food Movements – 2006
Wild Fermentation: The Flavor, Nutrition, and Craft of Live-Culture Foods – 2003
Wild Fermentation: A Do-it-yourself Guide to Cultural Manipulation (pamphlet)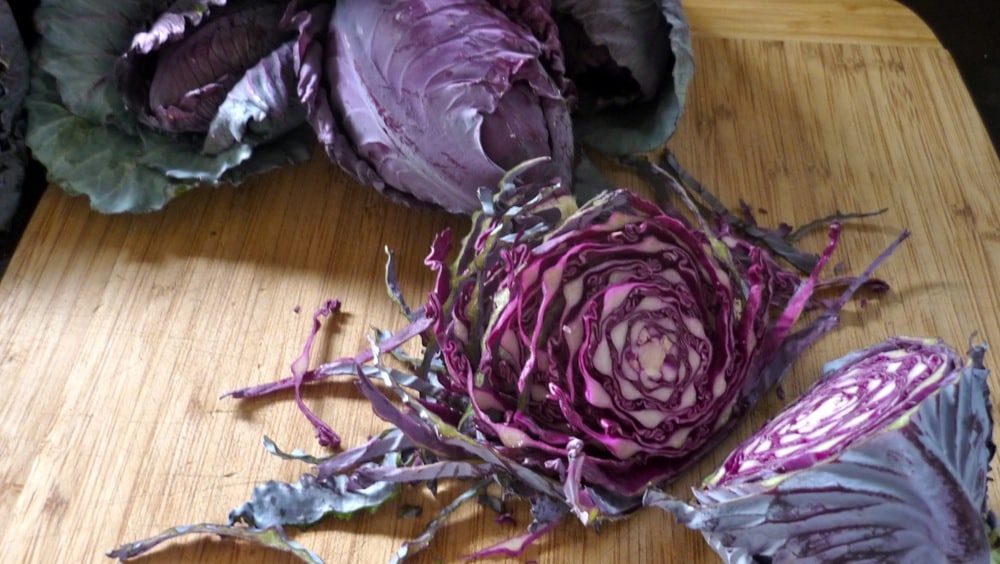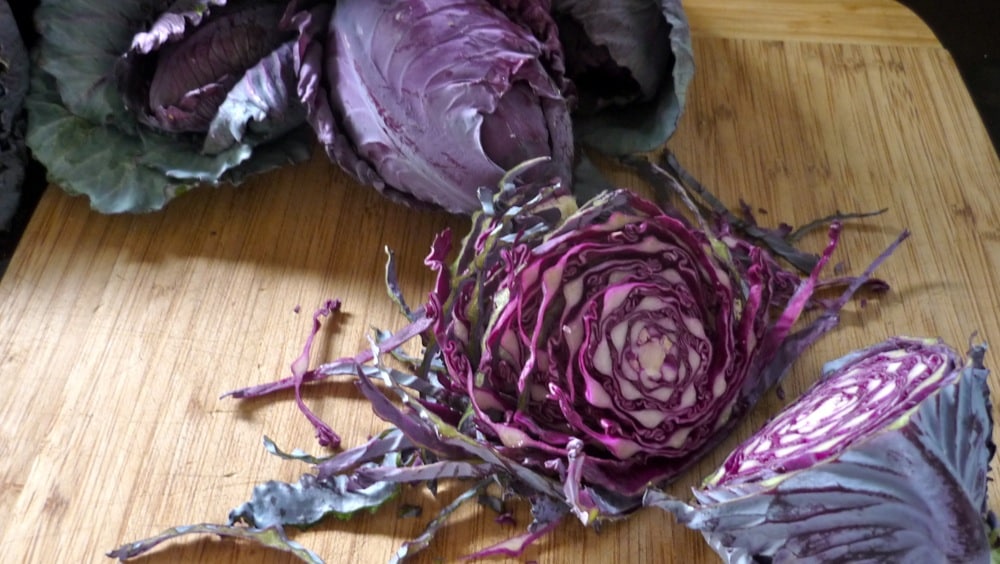 Most images and also the kraut recipe by Rose Newberry, permachef of dazzling degree.