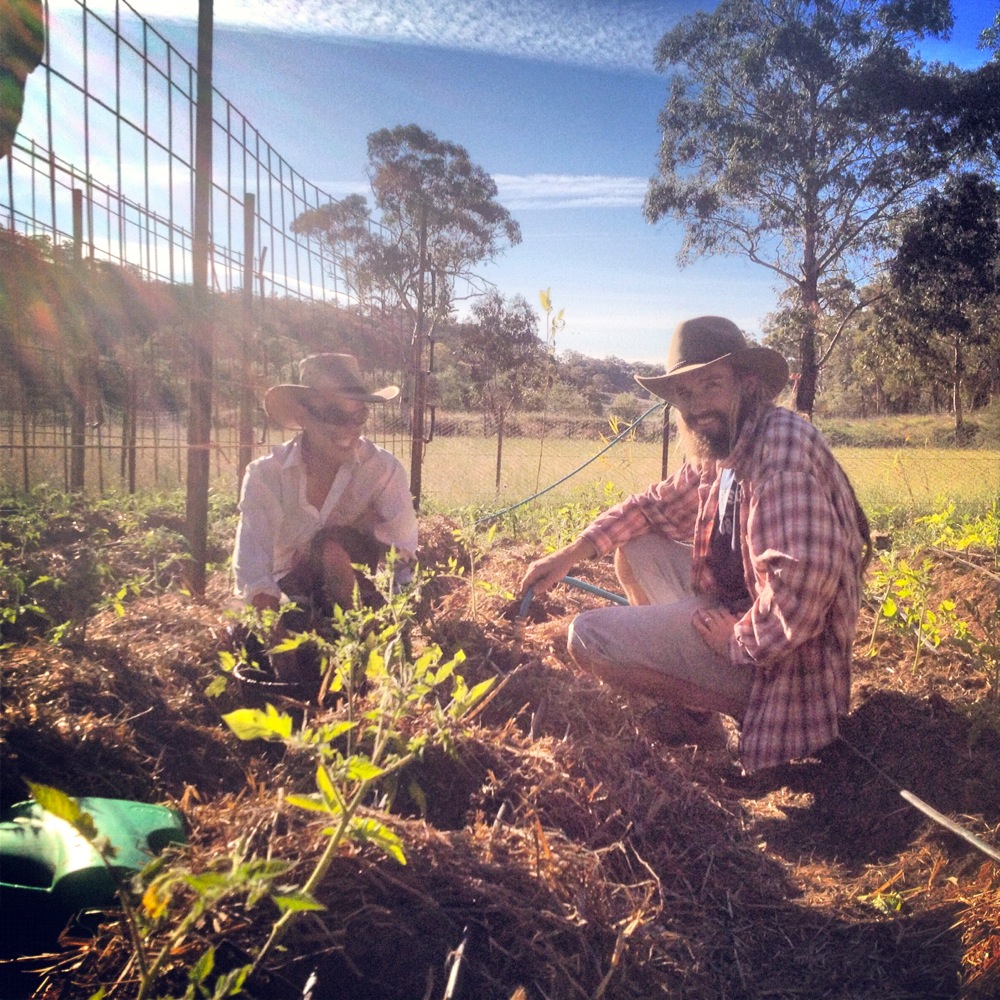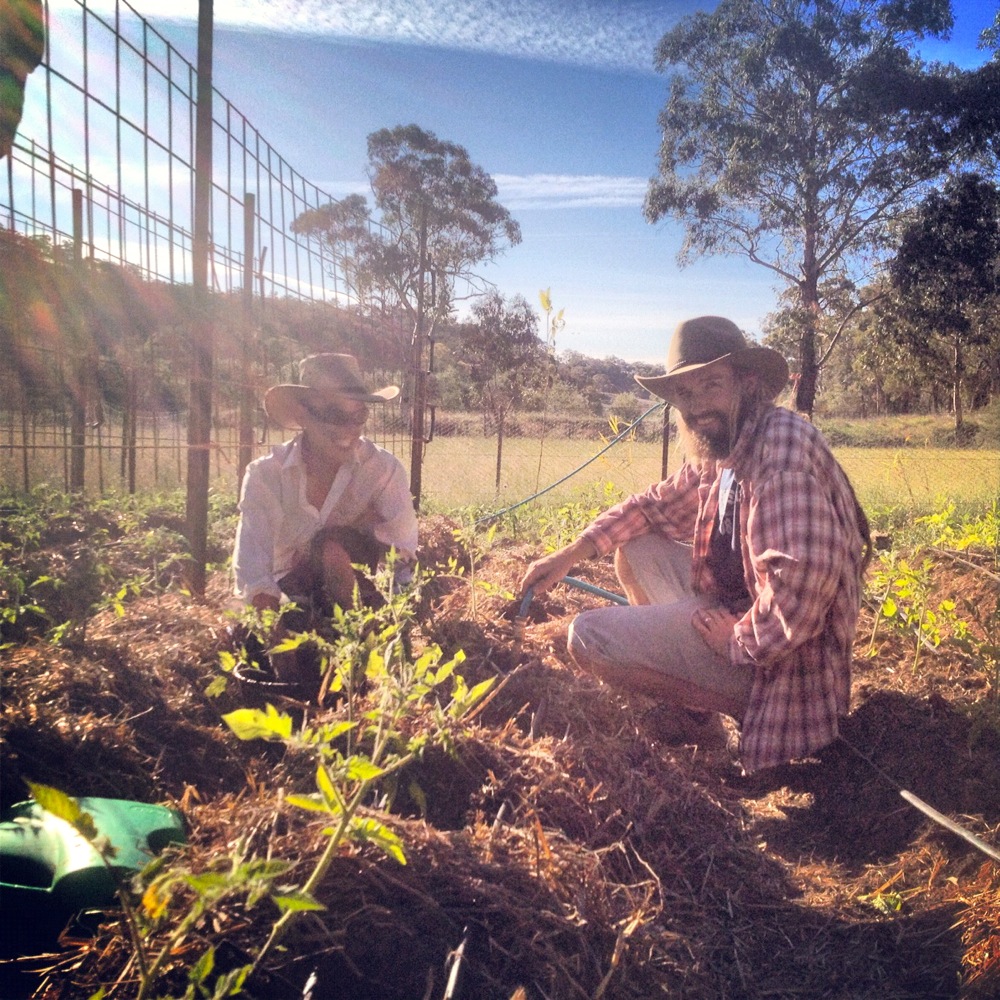 So we're into year 2 of community-scale tomato production. Last year the tomato yield was respectable, hailstorms and fruit fly notwithstanding.
This year, we're trying to hone our technique a little in terms of infrastructure, as well as planning to preserve the harvest while preserving our sanity.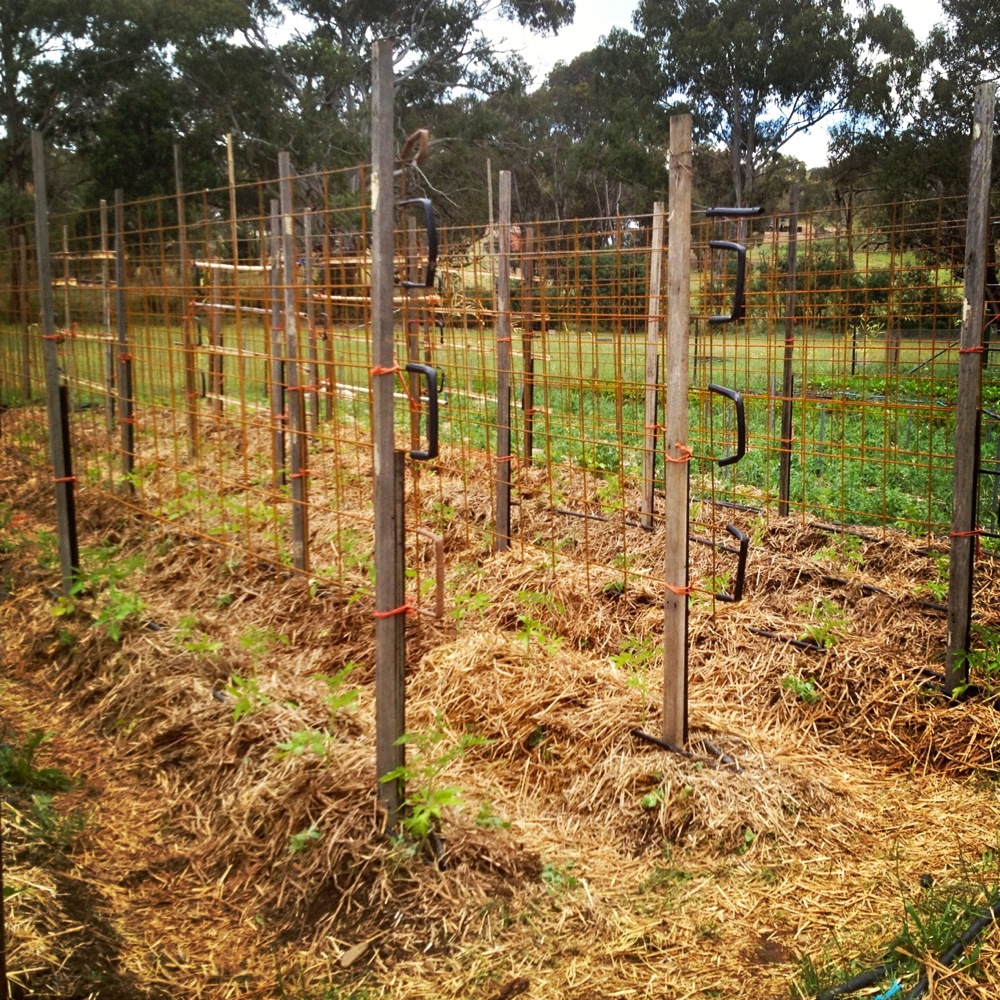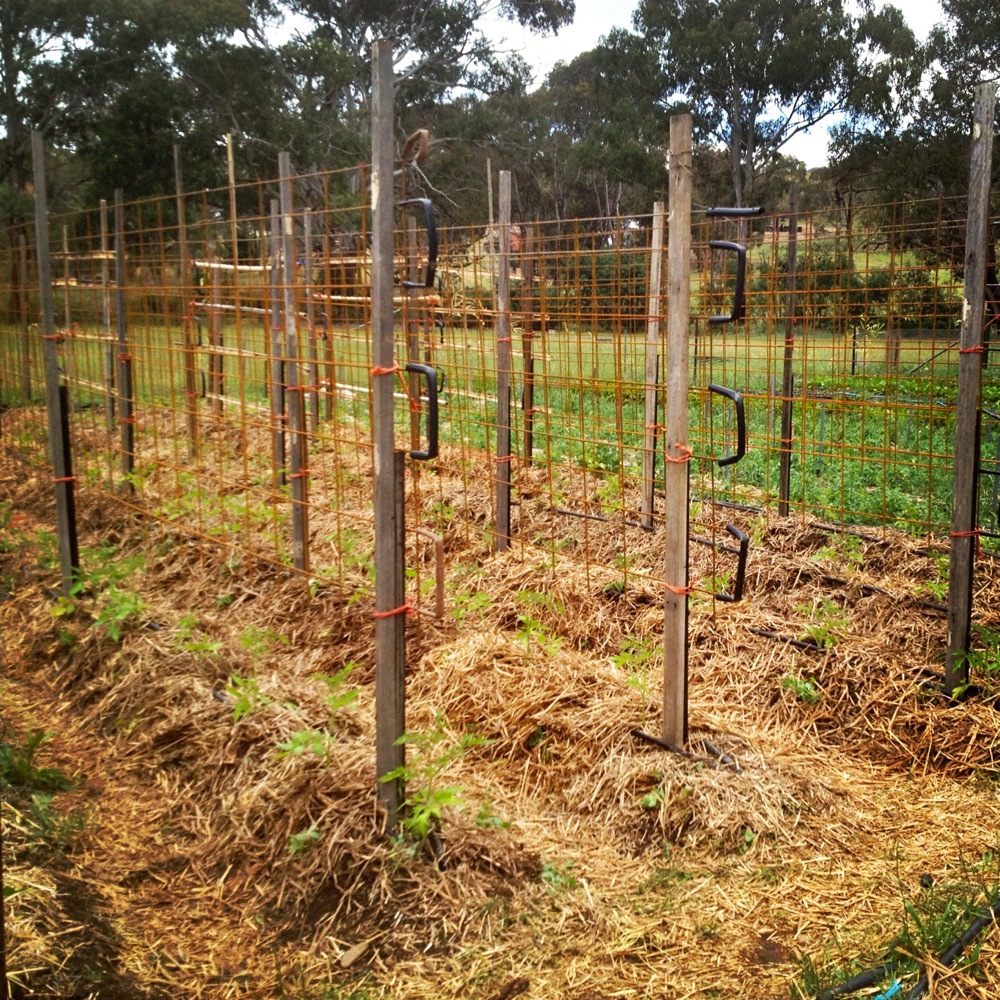 This is the first year we've raised all our tomatoes from seed, which has been an adventure in itself. Last year, as part of the build up to our first Starting an Organic Market Garden course with Joyce and Mike from Allsun Farm, we bought tomato seedlings from them, which had been lovingly raised in the Allsun Greenhouses.
This year, it was time for our tomatoes to be Milkwood born and bred. However, at this stage, we don't have a greenhouse to get the seedlings up and happening while there's still regular frosts.
Believe, me, a decent polyhouse would go a long way on this farm right now. And it's top of the wishlist for the market garden (well, equal first with the market garden shed). But dollars are dollars and we have to wait till enough of them are available. So. It's home-made cold frames for us till then.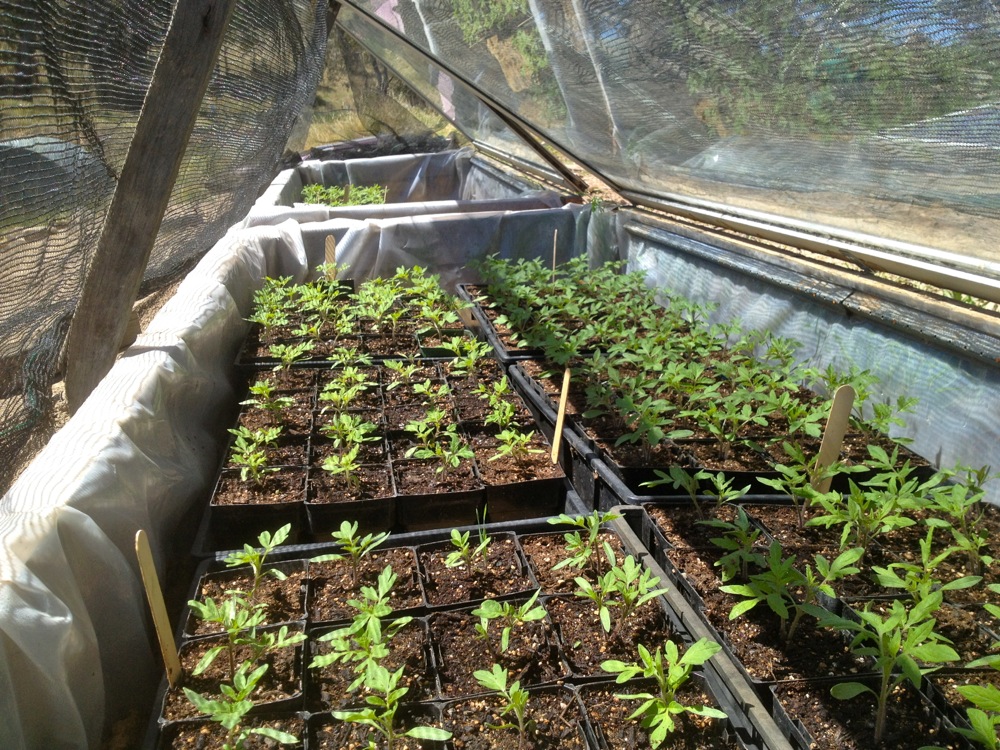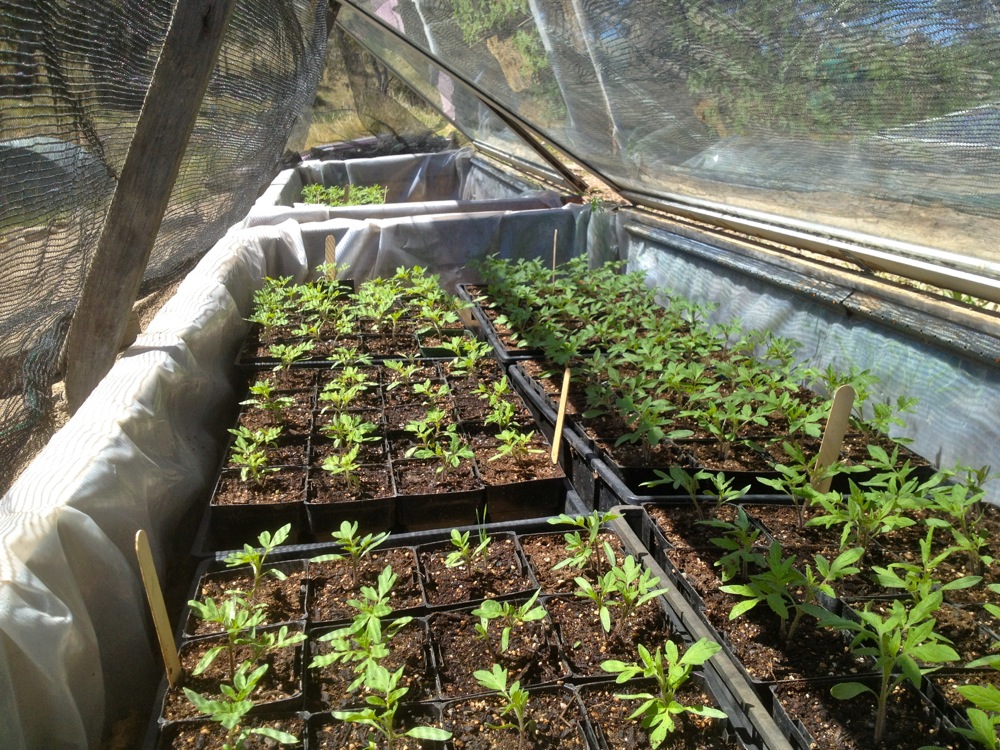 The tomatoes in cold frames actually went ok, thanks to Michael and Zag's careful stewardship.
After that phase they were hardened off down the side of the market garden, and then, finally in November once the frosts were definitely done, it was time to plant.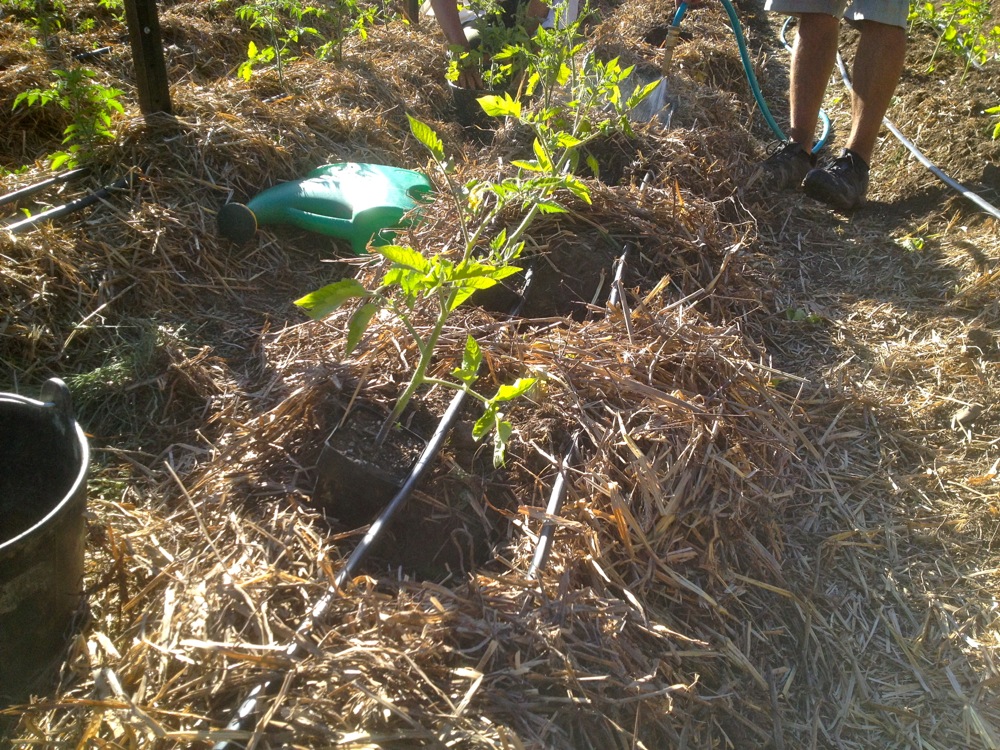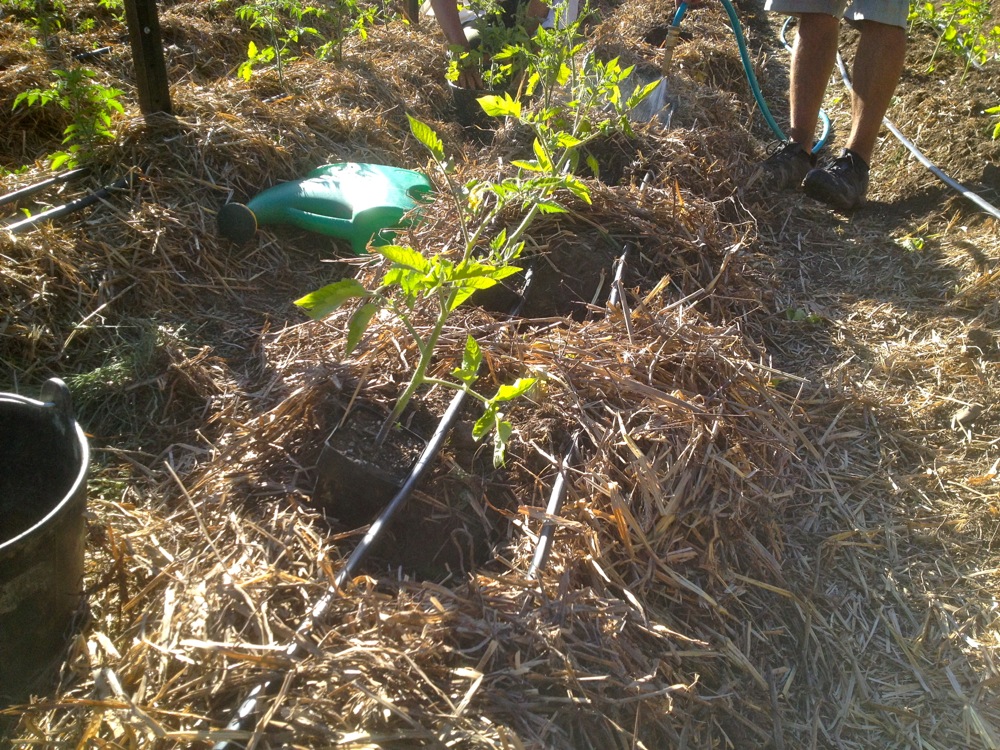 Just as it happened, the week the tomatoes went in I took off to Joyce of Allsun Farm's 60th, after which I went to check out Old Mill Road farm in Moruya. Both these folks are growing tomatoes in greenhouses, with great success. – Allsun in a  similar climate to ours, Old Mill Road in a darstardly costal, humid and well watered climate.
I'll let the pictures speak for themselves….
Our tomatoes were started (as in germinated) later in the season than both the other farms above, because we knew we couldn't plant them out until the frosts had passed. A great illustration of how much a polytunnel can extend the season on crops like tomatoes.
But looking at the upside of what we do, rather than don't have to work with this season, our tomatoes will come on soon enough. Especially with this crazy hotter than hot weather we're having. Fingers crossed for ripe cherry tomatoes for Christmas Day…
Michael planted our tomatoes this year in the market garden extension area , after a round of field peas. This is the part of the market garden that gets the most sun. Go, tomatoes, go!
On the harvesting and processing end, we think we might be moving on from mass passata land. Having worked our way through the winter and spring stores of passata, sugo and diced tomatoes, Rose and I have come to a decision. Diced tomatoes are just fine with us.
Last Summer and Autumn was a pretty intense time for preserving at Milkwood. Rose did an incredible job preserving the harvest on top of cooking for courses (with up to 40+ folks on farm for two weeks) but this year we are looking to make things less crazy, and simpler preserving processes are key to that.
The beauty of diced tomatoes is that they are just what they sound like – chop em up and plunk em in the jar. No machines, no boiling large vats of tomato sauce on a hot summer's day to reduce, no splattered kitchen tomato murder scenes.
Of course you still have to go through the preserving (canning) stage, but that's inevitable. And diced tomatoes look nice on the shelf, something that's important in the dead of winter when not much grows, the wind howls and you're looking at your preserves, trying to devise yet another variation on tomato-based whatever.
After Rose's experiments last year, I can report that dicing and preserving tomatoes with skin and seeds didn't have any adverse effect on the flavor. And since these are beyond organic tomatoes we're talking here, I'd rather have the whole fruit's goodness in the jar.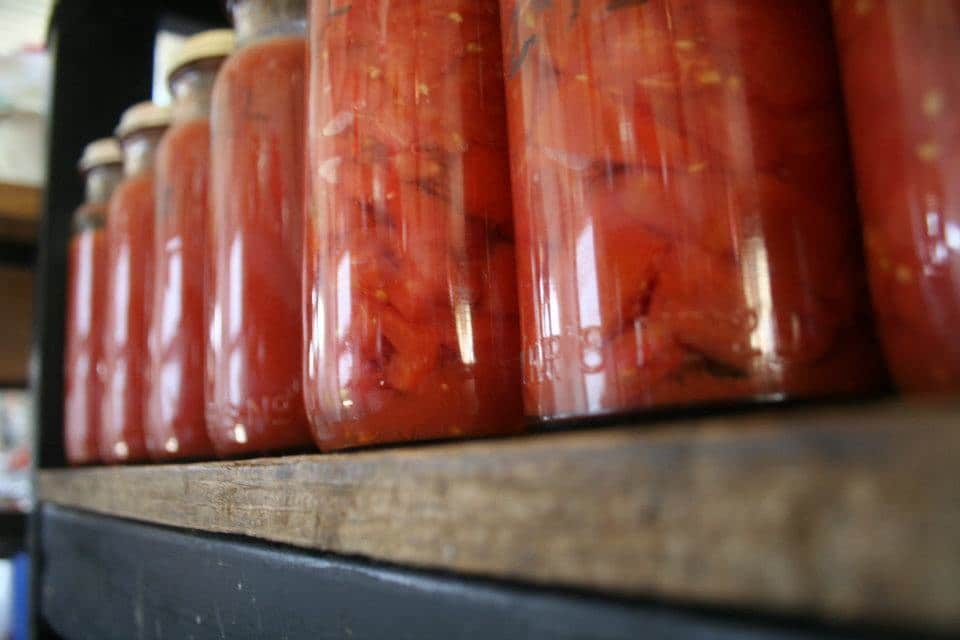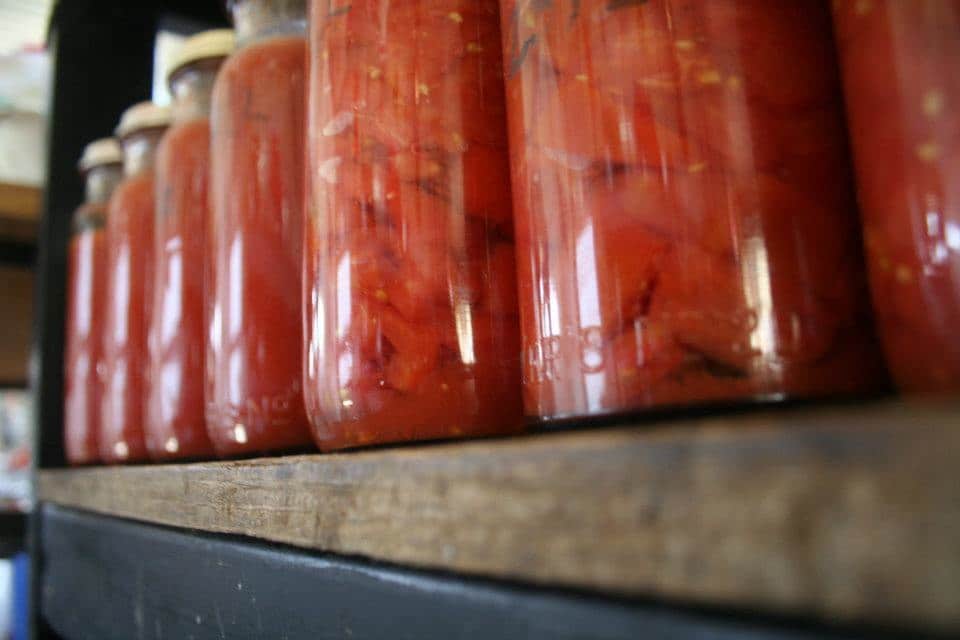 We run courses in Organic Market Gardening skills at the beginner and masterclass levels, as well as Serious Backyard Veggies for backyard producers who want to grow bucketloads.