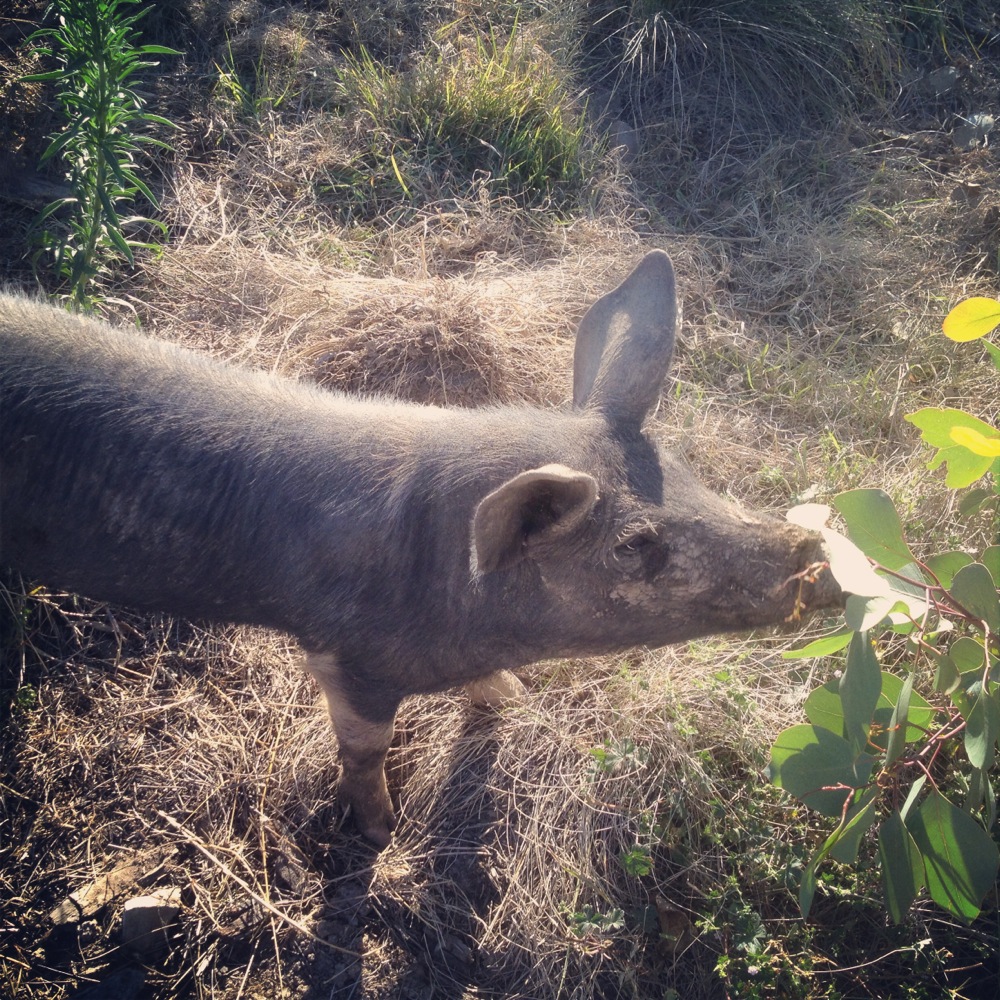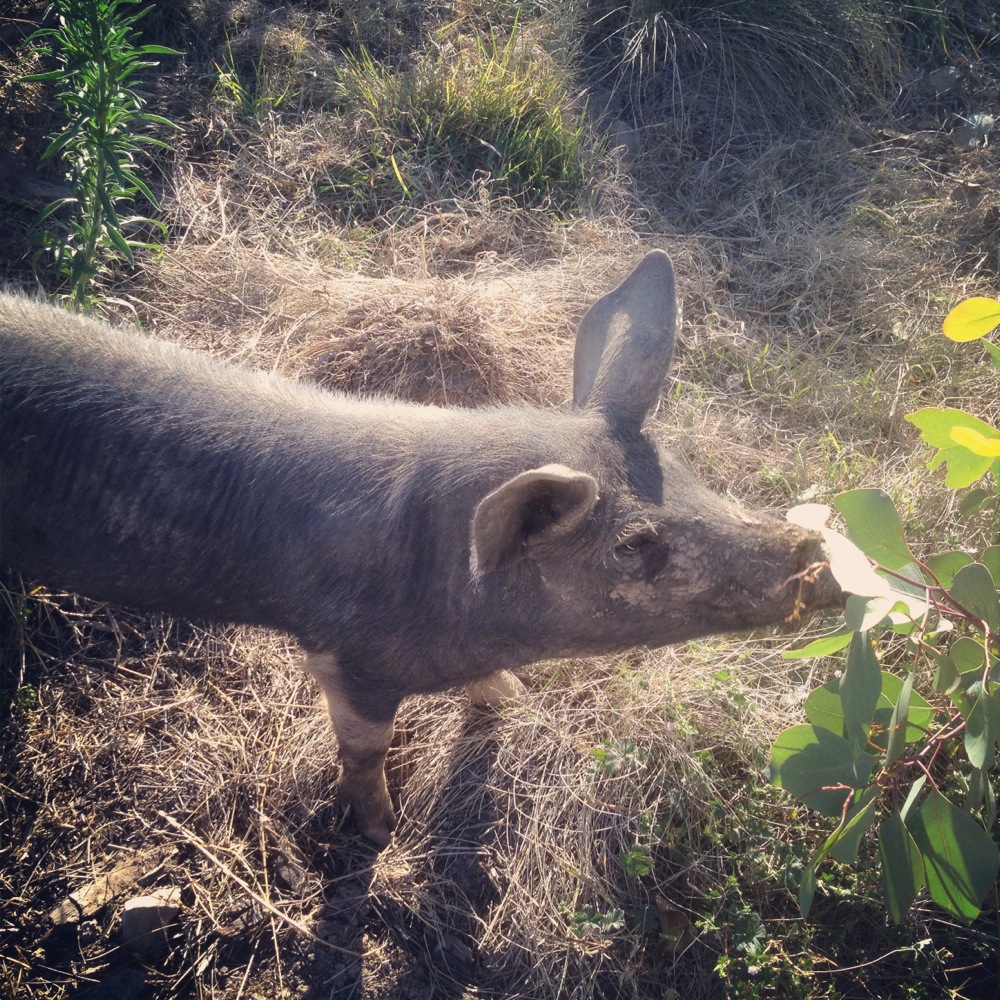 Just a quick update on the Milkwood Farm piggies who are tractoring their way through our future holistic orchard site. You know that training technique I mentioned for getting them used to electric fencing so we can minimise their fencing and maximise their pigginess? It's working.
So a few months back Floyd embarked on the project to train the piglets to respect the electric fence so we could minimise their enclosure – we figured a good zap or two early on in their piggy careers was worth it for a life of minimal fencing.
Some months later, the three girls remaining are happy as pigs in mud. Or grassland, actually, but they're doing their best to rip that all up, which is just what we want.
The pig tractor is moving across the area to be planted to a holistic orchard plan. Currently the sequence goes pigs/greenmanure plantings/woodchips. It's working well so far.
In this super dry summer, the pigs aren't rooting as much as they would if the ground were wet, but they're still having a great time together and turning over the ground, bit by bit.
We are all so glad that this electric fence training technique worked (not that we thought it wouldn't, Joel Salatin was quite specific when he explained it to me and that man knows his pastured pigs). It's meant minimal fencing for the pigs and a much easier moving day when we take them from one patch to another.
The nature of these pigs is also super friendly. I assume this is partly their breed – wessex saddlebacks are known for their generally lovely natures and are a great kid-friendly (under supervision) pig breed. The other part of it obviously is that they're treated well, have a nice place to live, sun, shade and fresh water and friends to play with. Not a bad missive for life, that.
We're finding pigs to be a great addition to our small farm system – they're prepping ground effectively and processing market garden scraps, all the while contributing nutrient where we need it. And at the end of their time, they're providing nutrient dense food for us from nose to tail.
We're holding a Pastured Beef and Pork masterclass with Joel Salatin in Kiama next month which will detail his pastured pig systems at Polyface Farm. Come talk small-farm pig systems with us!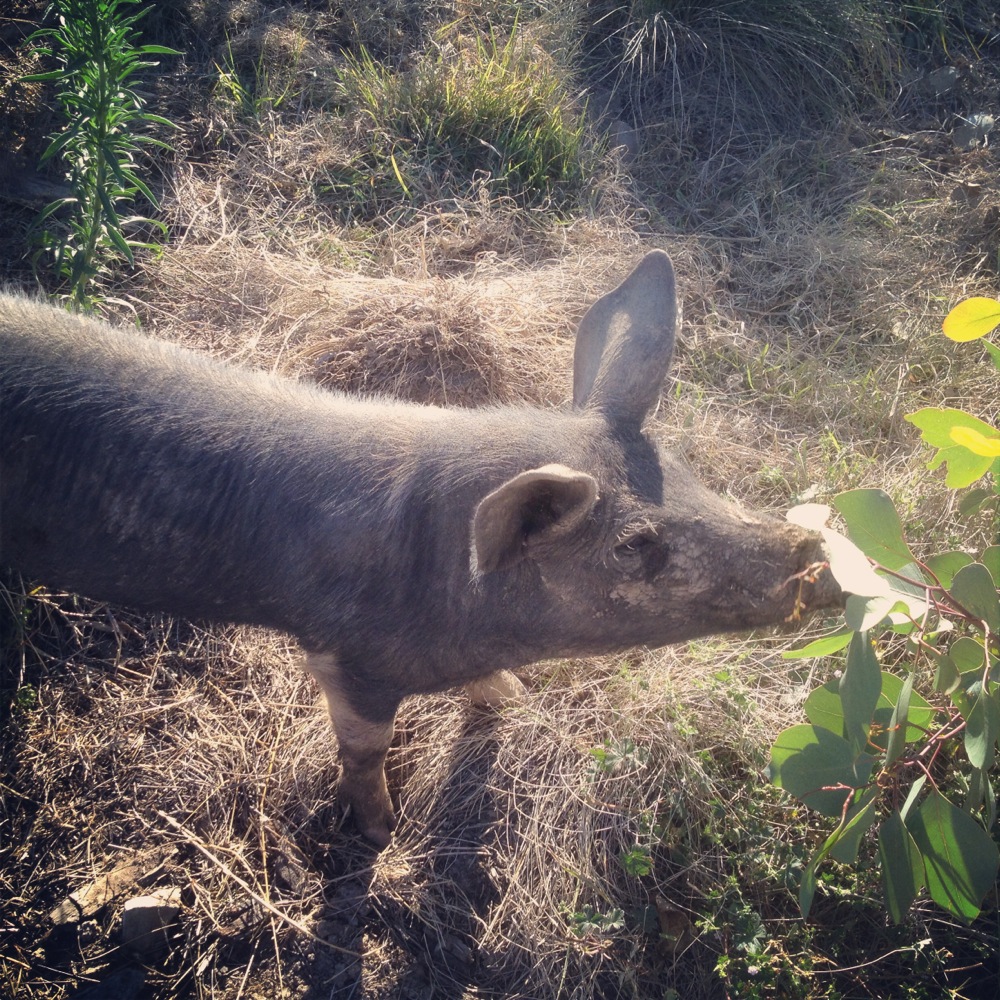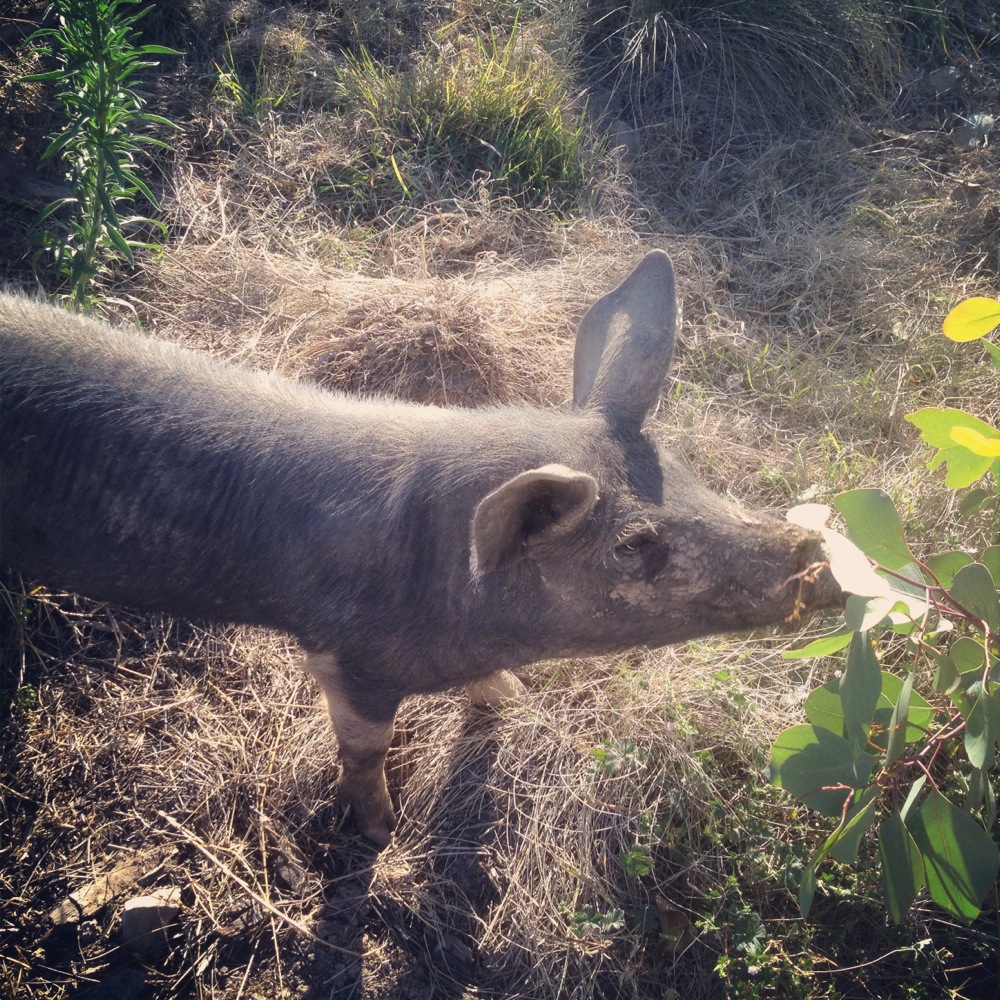 * and a note that our friends Craig and Susan over the hill at Morrigan Farm have a batch of wessex saddleback piglets ready to go to new homes in the very near future. Great quality piglets which have been trained both to root the ground and stay inside an electric fence by their mums.