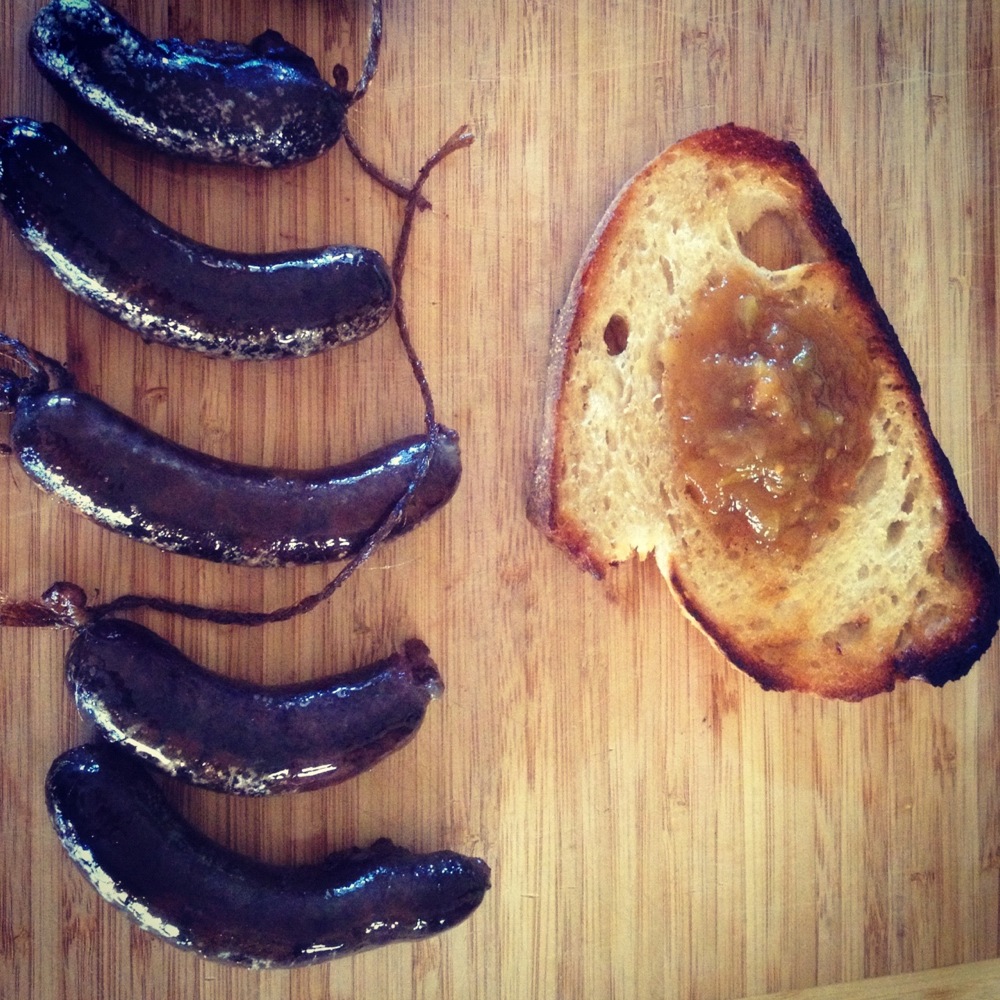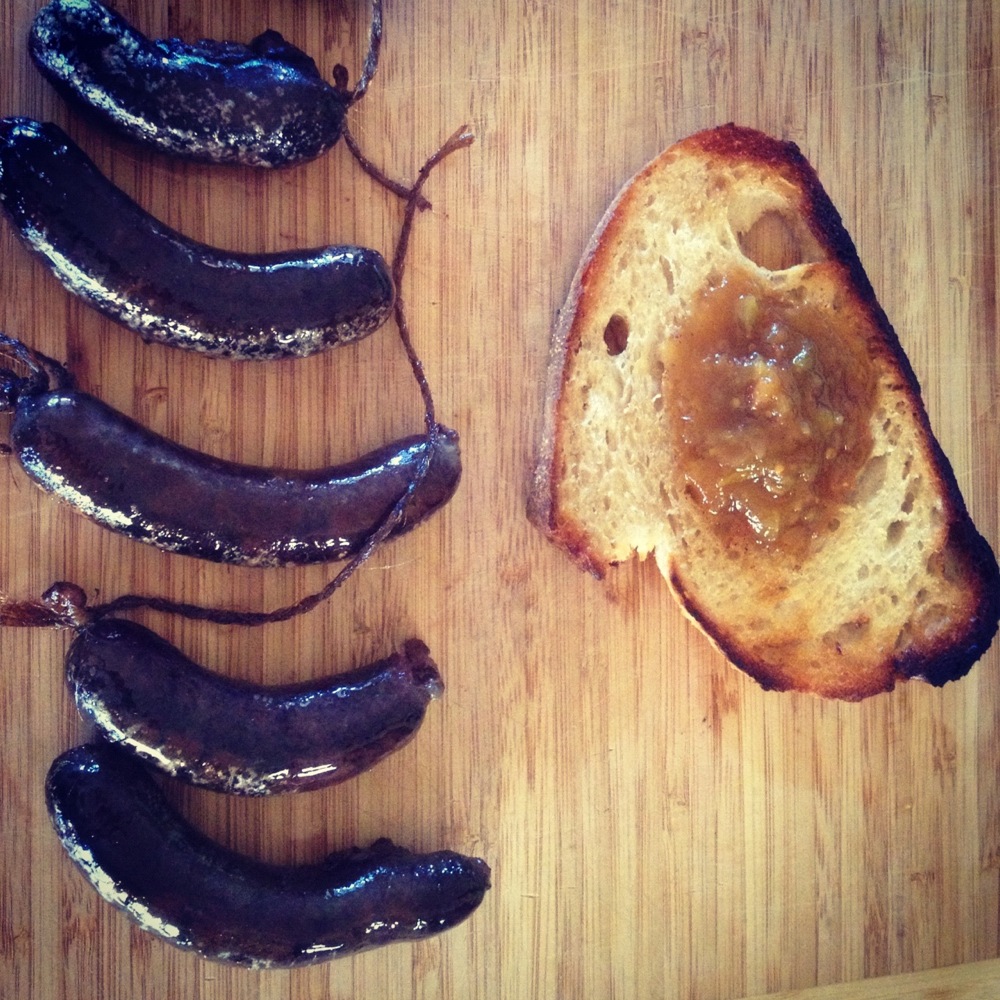 This week marked a big step for us at Milkwood Farm, as we got the chance to follow-through on the stewardship of our pastured pigs by taking them all the way to the plate.
In the spirit of honoring both life and death, we wanted to make the most of our pigs, and learn how to process every single part of them so that nothing need be wasted. An intense two days of learning and considering what it means to be a part of the full cycle of life.
* A note that this post contains pictures of recently dispatched pigs in the process of becoming nourishing food. If this isn't your thing, please check out our many other posts and resources.
Former Milkwood intern, chef and all-round fabulous person Olivier Sofo generously took two days off from his busy schedule to join us at Milkwood Farm and step us through the processes involved. While we've killed and processed chickens and sheep before, this time we wanted to do the full deal that is a pig harvest.
I was proud to be part of this process most of all because it was so respectful. The pigs, which Floyd had raised here at Milkwood Farm, each got a head scratch and a bowl of breakfast, then while they were eating, were stunned and dispatched without so much as a squeak. A good life and one bad day.
Once the slaughtering was done, it was all hands on deck. Scalding, scraping, butchering and processing. We took 2 days to deal with three young boars, during which time Liv (Olivier) showed us the ways of terrines, blood sausages and head cheese for starters.
Yes, it was confronting. There's a lot of new smells, new skills, new emotions and new sights involved in this task that 3 generations back would have been just a part of the yearly cycle for most families.
Nowadays we are just so removed from life and death and the earth that this was a very Big Thing, even for us who live on a farm, know how to process a chicken and in general consider ourselves fairly well earthed in what being ethical omnivores means.
I didn't grow up around this stuff. I grew up around packets of meat and veggies from the supermarket, with supplementary passionfruits from the back fence.
While I love eating pork occasionally (if it's had a good life), I needed to know. I needed to know if I was able to be a part of the full cycle, if the means justified the ends. What If i couldn't hack it? Should that mean that I have no business eating that food?
It might be overly simplistic to say that unless you are prepared to kill it, then you shouldn't eat it. There's a darn fine argument for the idea that animal killing and processing is part of a cultural or community context, and just as we don't all need to know how to make chairs, neither do we all need to be intimately involved with killing the animals we eat, and that the important thing is that it is done respectfully and ethically within a sustainable system, not whose hand is on the gun or knife.
Be that as it may, i needed to know if i was up for it. I think we all did. And we all learned a lot about ourselves in the process.
In the tiny house fridge is now head cheese, as well as terrine made from the livers/hearts/tongues, blood sausages, skin, ears, mince for sausages and other assorted bits. Aside from processing the offal, Liv of course also cut up the pigs themselves, most of which are now packed into a very full freezer and awaiting their appointed meals.
This process brought up a lot of things for many of us, most of all just how good a death can we give animals we care for. Because this is the final act of care, in my mind. And putting them on a trailer and shipping them four hours by road to the abattoir and then leaving them at the door just doesn't compare as an act of stewardship.
While I'm not saying that it's possible to dispatch all animals in this way, especially on a commercial scale, I think it should be done this way if we can possibly manage it.
Embracing your food from source to plate does a lot for your respect and appreciation of every dish devised from that animal, and also for your understanding of life.
Big thanks to Olivier Sofo for coming to teach us the ropes so generously, and to Floyd, Gigi, Michael, Lawrence, Linnea and Jeremy for all their efforts over these two days of pig. It was an honor to be a part of this with you all.
So there you have it. A huge experience that we will repeat seasonally at this farm as long as we live, and be grateful to be a part of. Our crew and families will be nourished by these pigs for months to come, and we all have a renewed appreciation of meat and what it means to eat it.
Particular huzzah's to Farmstead Meatsmith and Farmrun, and to their work as described in Generosity as a Strategy for Survival. These crews' attitudes and advocacy around home-processing of animals and the inherent ethics of such really boosted our confidence to get on with this aspect of re-skilling, and to talk about it with you.
Also big thanks to Joel Salatin and all at Polyface Farms for their advocacy around raising ethical farm-processed meats and the benefits to everyone (including the animals), which has also been a huge influence on our thinking these last few years.
Join us for Joel Salatin Masterclasses at Kiama in February…
>> More posts about pigs and food at Milkwood
**Just a note that, obviously, this post is about pigs, eating meat and the experience of home-processing. Any comments that are attacking or rant-like won't be approved. We've had many robust debates about the ethics of meat eating over the years and when that's the conversation we're happy to have it.
This post and its conversation, however, is about learning to be ethical omnivores, and I'll be moderating the comments if necessary to keep that conversation on track. Cheers.