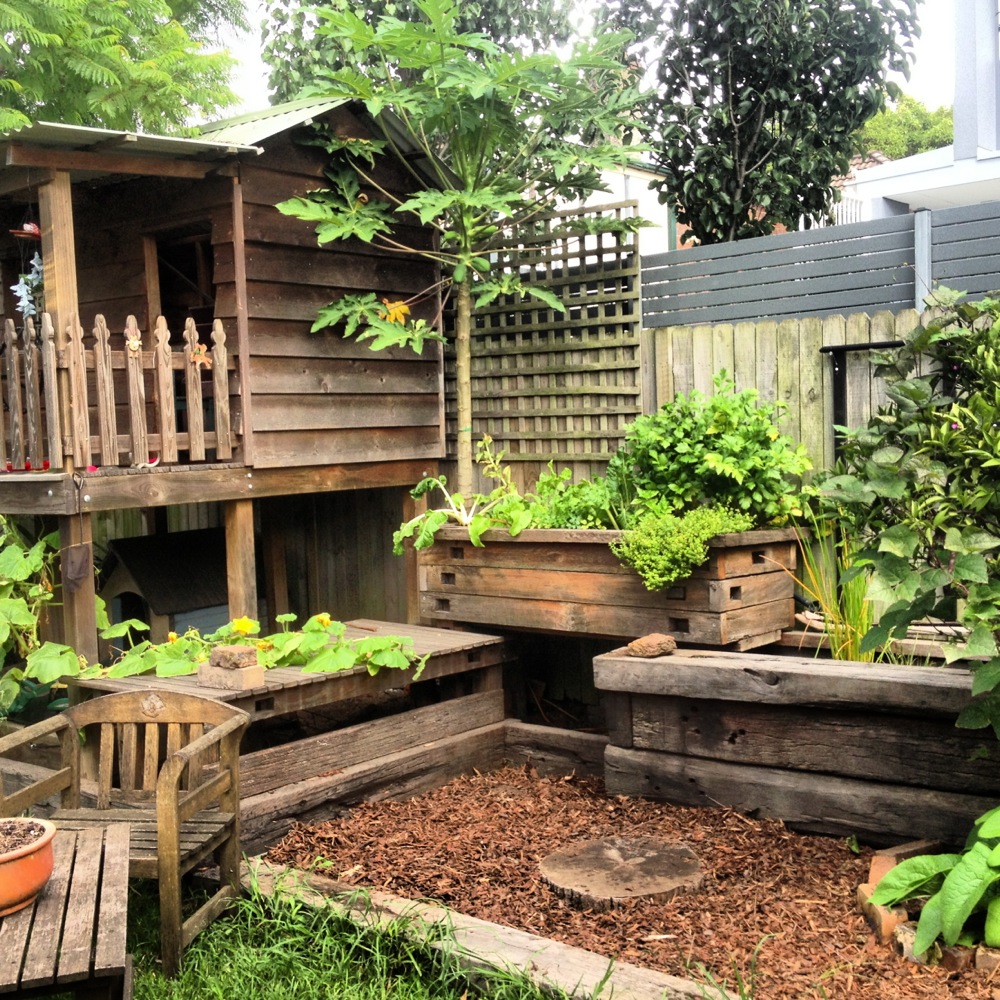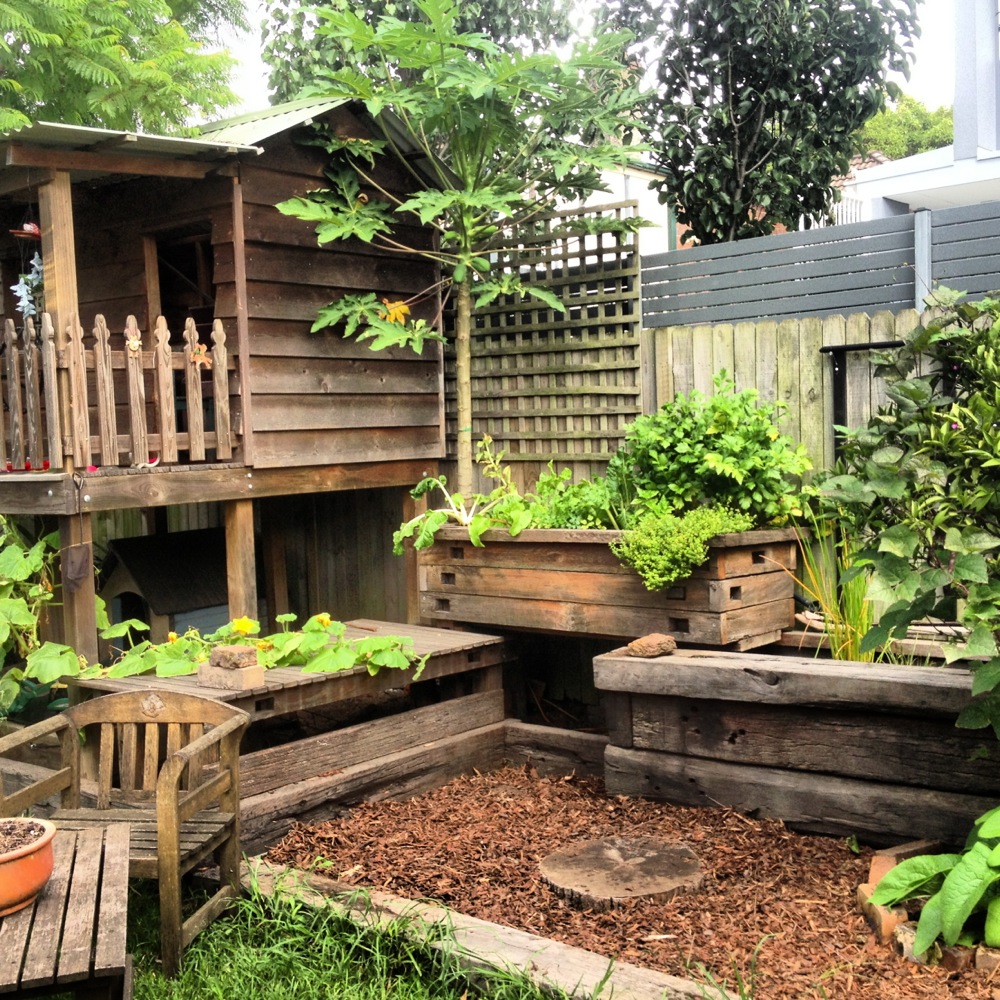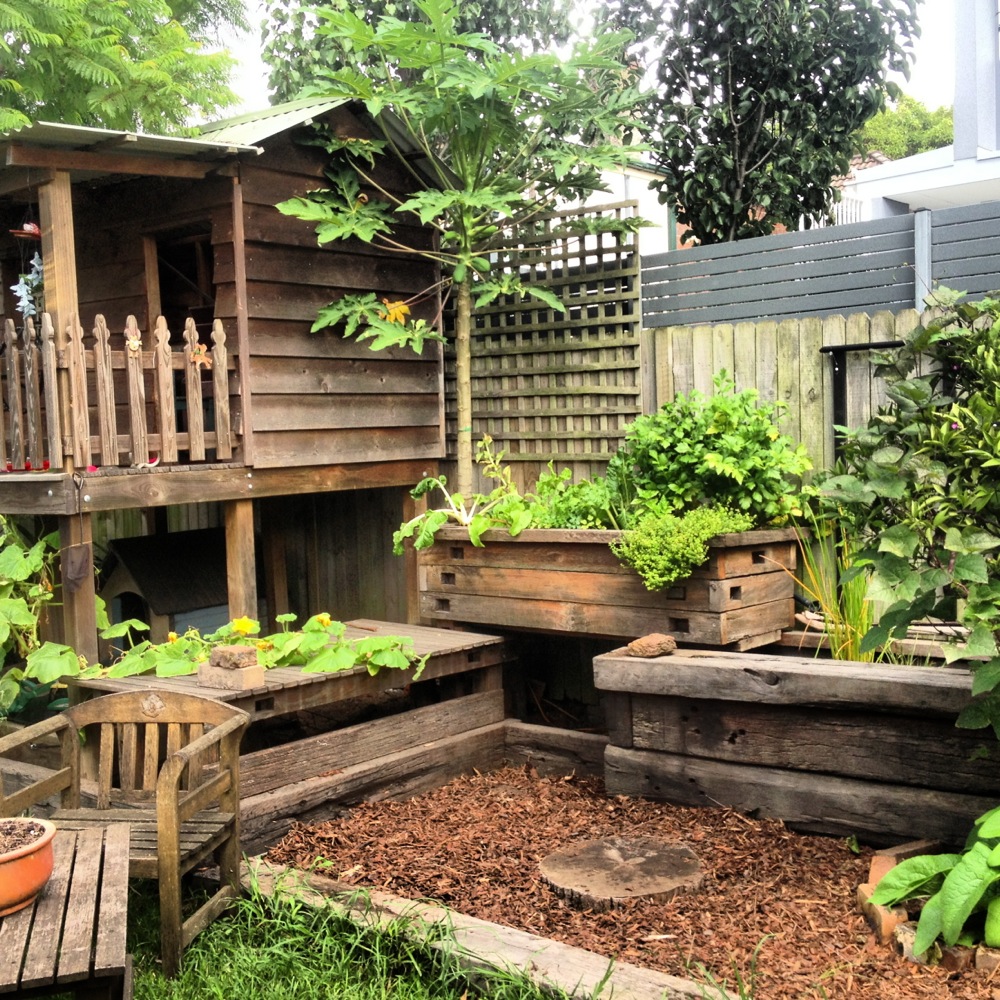 Justine and her family live in inner-suburban Sydney. They have a small yard. And her garden grows fun, food and fish… right next to the cubby house.
In the midst of Justine's kids play area is a robust, family friendly, downright gorgeous aquaponics system, which cycles water through a fish pond and a vegetable bed to produce fresh veggies and fish for the family.
Justine runs City Food Gardens, a small and funky urban food design business, so it's no wonder her back yard looks like this! I think this is my favorite backyard aquaponics setup – so lovingly integrated into an edible playspace for all the family.
This system was designed by Charlie of Ecolicious, a Sydney based aquaponics designer who specializes in aquaponics systems that integrate into the home. You can check out some of his recent aquaponics builds here.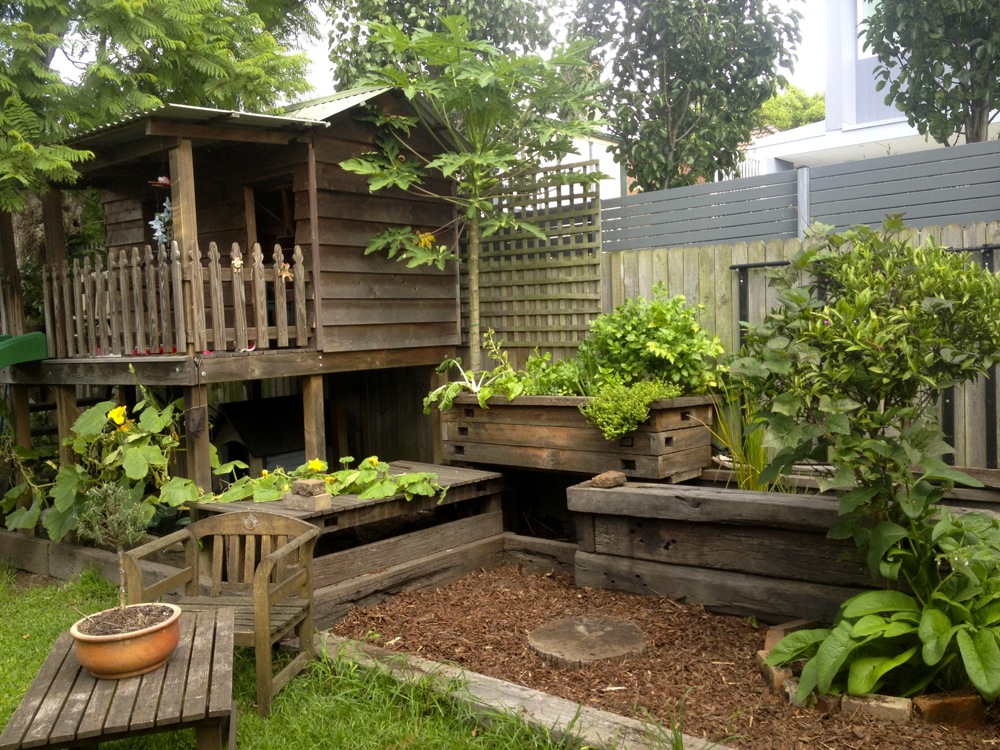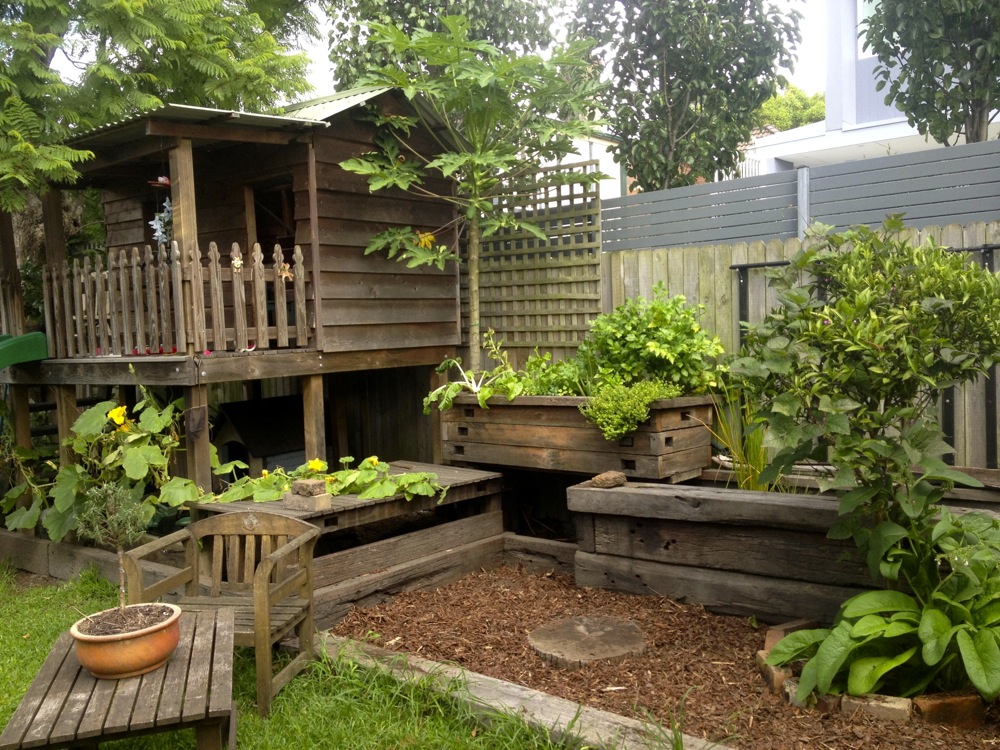 All photos by Justine Williams, used with thanks.