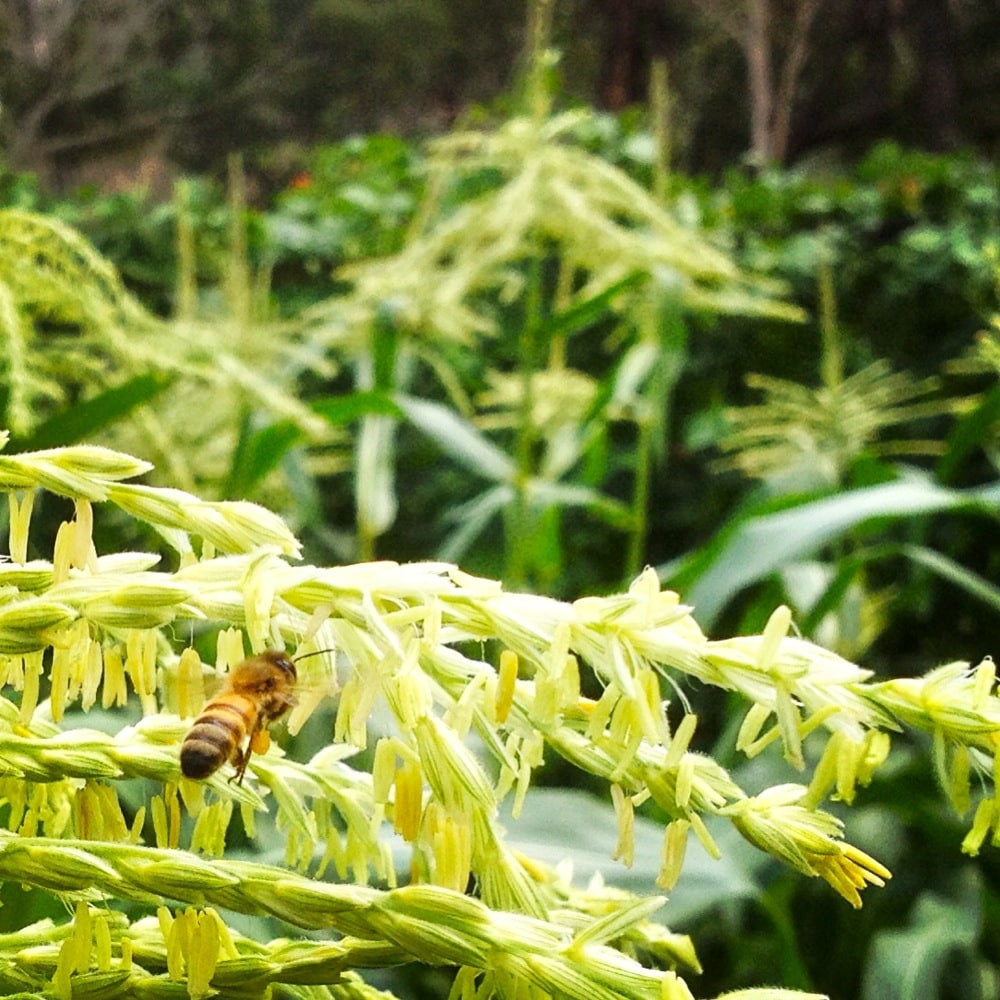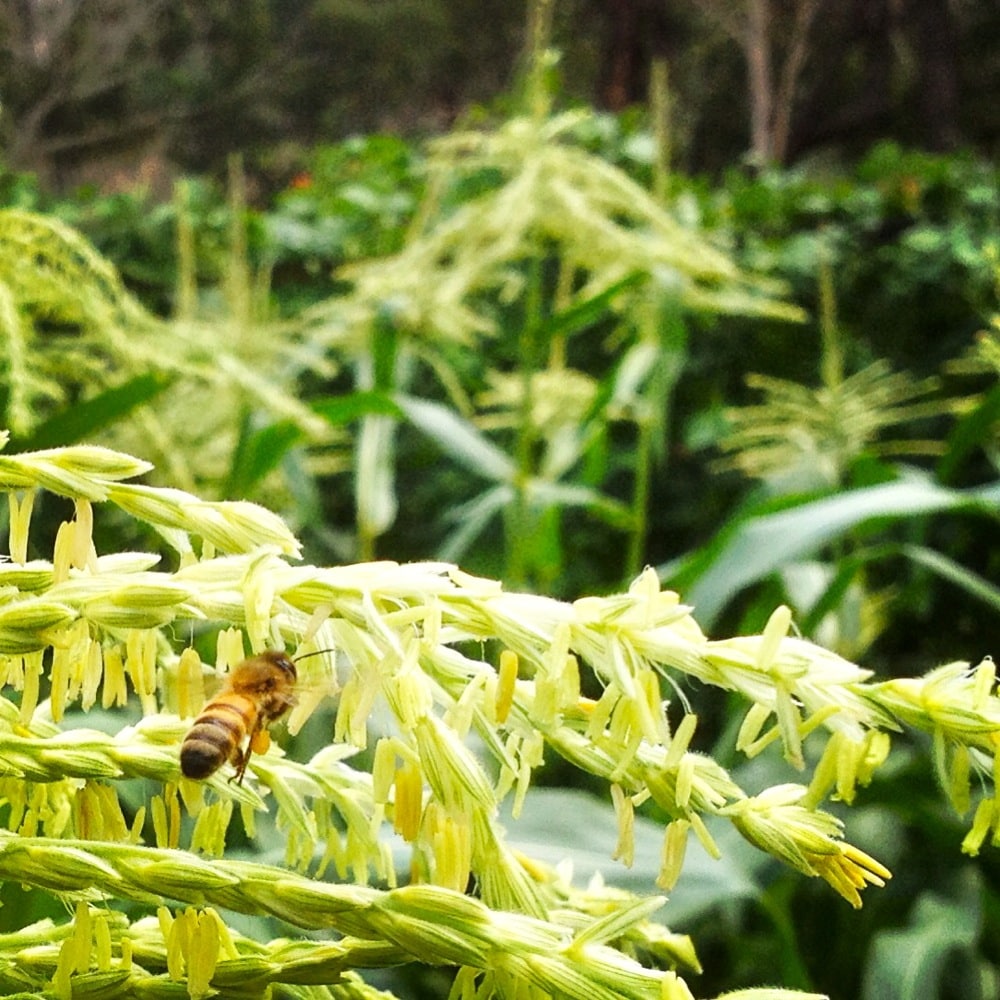 This Summer has been downright weird, weather-wise. Which has meant all sorts of things, for all sorts of things. Including for the bees of Milkwood Farm, and the bees of eastern Australia in general.
For the central west of NSW (Where Milkwood Farm is) it's been a crazy dry Spring/Summer with short downpours, following on from three very wet summers. This means in turn that all the flowering patterns of many trees around us have gone somewhat skewiff, and the bees have had to adapt accordingly.
While we're proactively improving the year-round nectrary of Milkwood Farm to ensure there are things flowering  from early Spring till late Autumn, the bulk of the bees forage is still dependent on the eucalypts.
It's the eucalypts, with their periodically intense, massive nectar loads, that have made the Australian honeybee population the healthiest and most prolific in the world (that, and the fact that we don't yet have varroa).
Problem is, the eucalypts are super variable in their flowering patterns. They're perfectly adapted to the wax and wane of the Australian climate, with our droughts and flooding rains, and therefore work on 2-7 year cycles of flowering, depending on the species.
And if a eucalypt is budding up and getting ready to flower, and then conditions go wonky, no problem.They might hold their buds over till next year and flower then, or drop their buds and put on new growth instead.
Which is all very well for the resilience for the eucalypts, but not for the animals and insects that rely on them for food.
This summer, the eucs around here are sitting on their hands. No show. Some have buds, some not. But there's none of this flowering business going on. They're all waiting to see what Autumn brings in terms of weather conditions, before deciding to take a bet on conditions and  flower now, or save their energy, and wait til next year.
The bees are as a result, finding food wherever else they can. Without the intense pollen and nectar loads that the eucs provide, they need to forage far and wide to find the equivalent food stores.
Which is great news for our garden. We're experiencing super pollination this year. Anything that has a flower is automatically buzzing. Even things like the corn, which are all pollen and no flower (from a bees perspective) are being sought out frantically.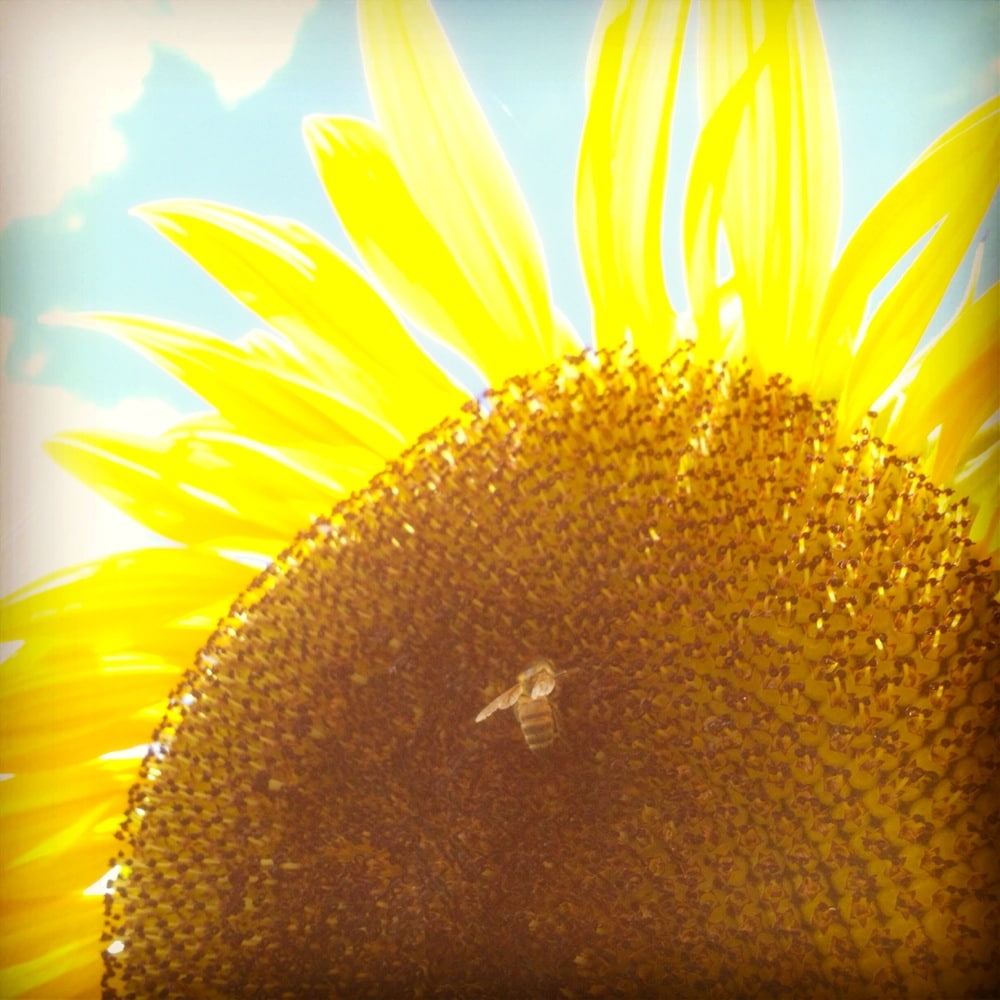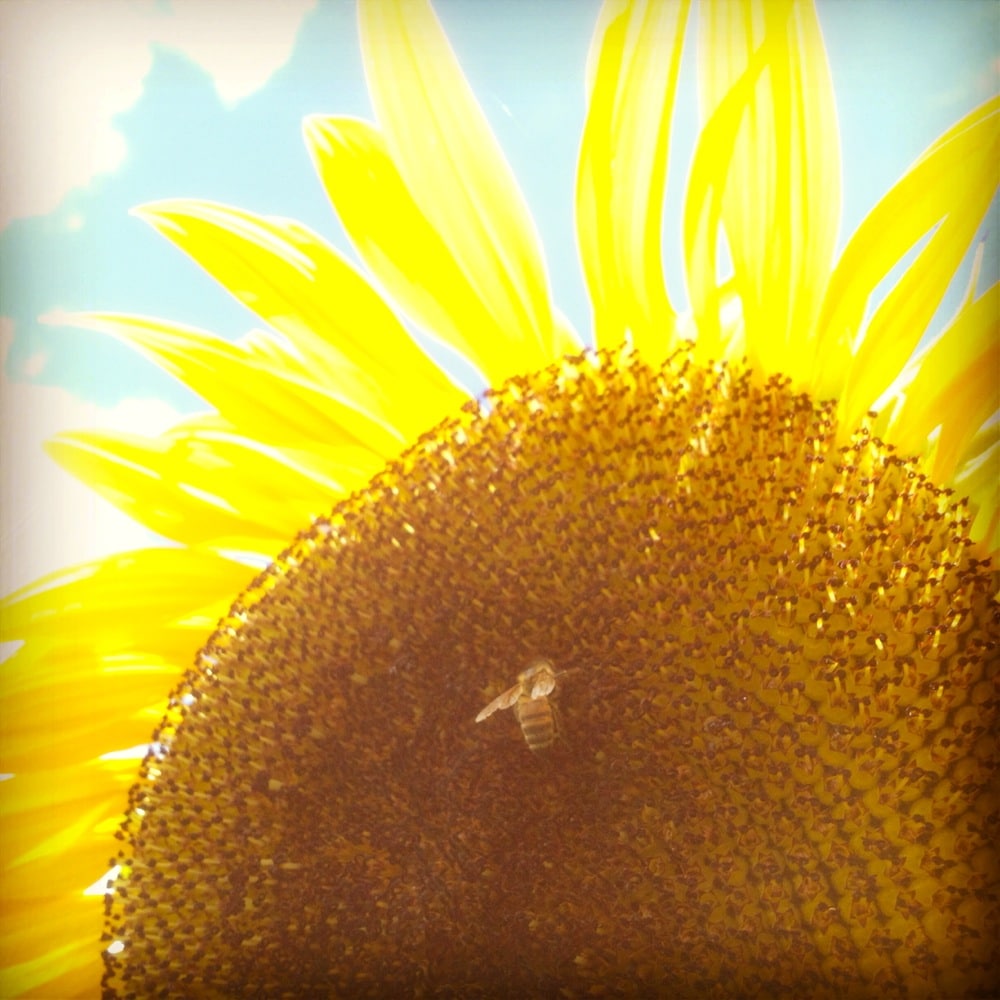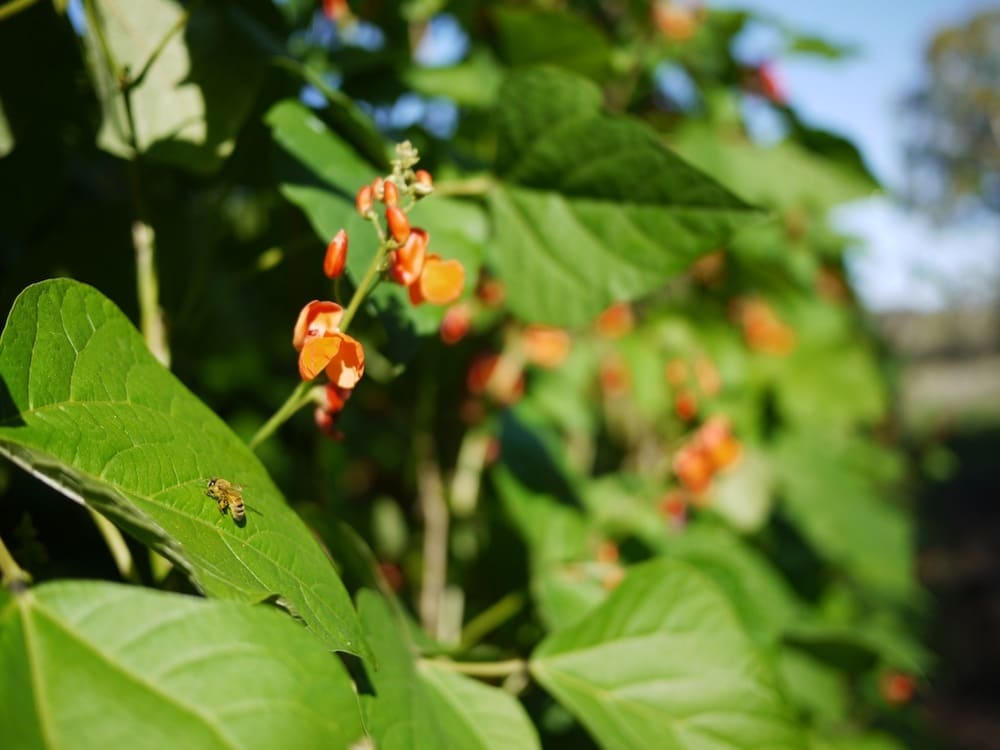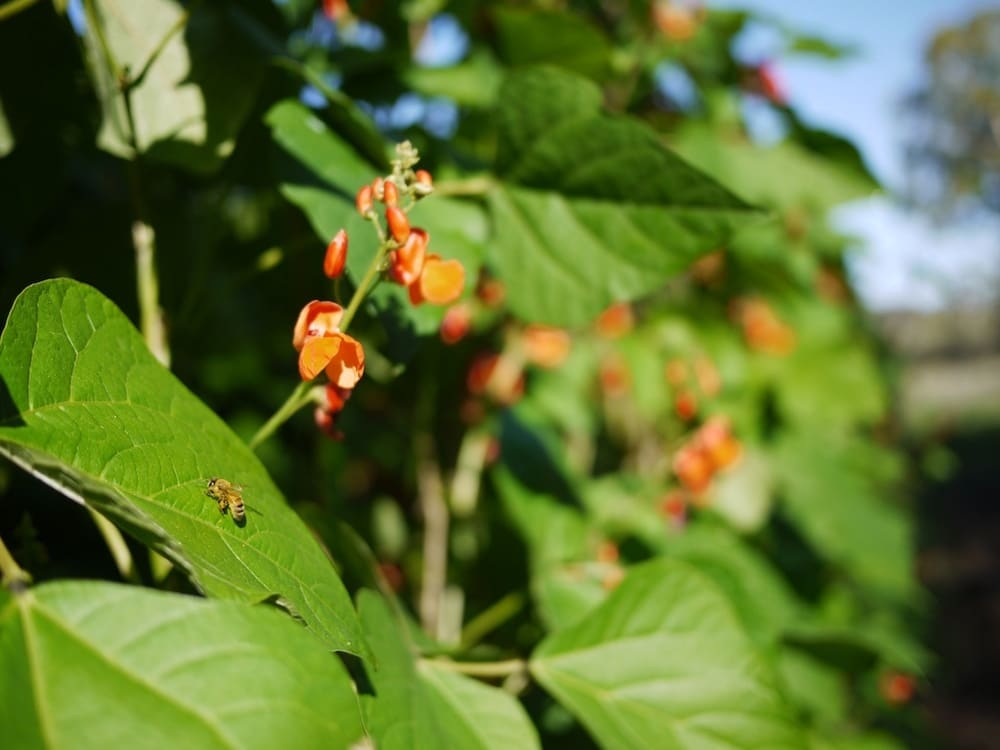 But all up, we may or may not get a big harvest of honey this year. One of the techniques of building colony resilience in Warré beekeeping is to aim to only harvest honey from a colony when you are absolutely sure that they will have enough stores left to winter on, without involving artificial feeding of sugar syrup and similar junk food.
Resilient beekeeping is about harvesting the interest and not the capital from a beehive, to ensure a healthy colony no matter how wonky the season. Put the bees first before your need to prove your hives' are so bountiful they can produce whatever you desire, and they will reward you with super pollination and long-term colony health.
That said, who knows! The manna gums (Eucalyptus viminalis) along the creek and the stringybarks (Eucalyptus macrorhyncha) up the hill  look like they could flower any minute. Also, because of this wonky summer, all the acacias are flowering again, out of season (they did that in September already).
So I'm watching the entrance activity of our hives for the sort of behaviors that indicate they've found a honeyflow of flowering eucs somewhere beyond the hills i can see, crossing my fingers, and treating our nearly finished store of Warré honey like pure gold (which is how we treat it anyway)… breakfast drizzles only!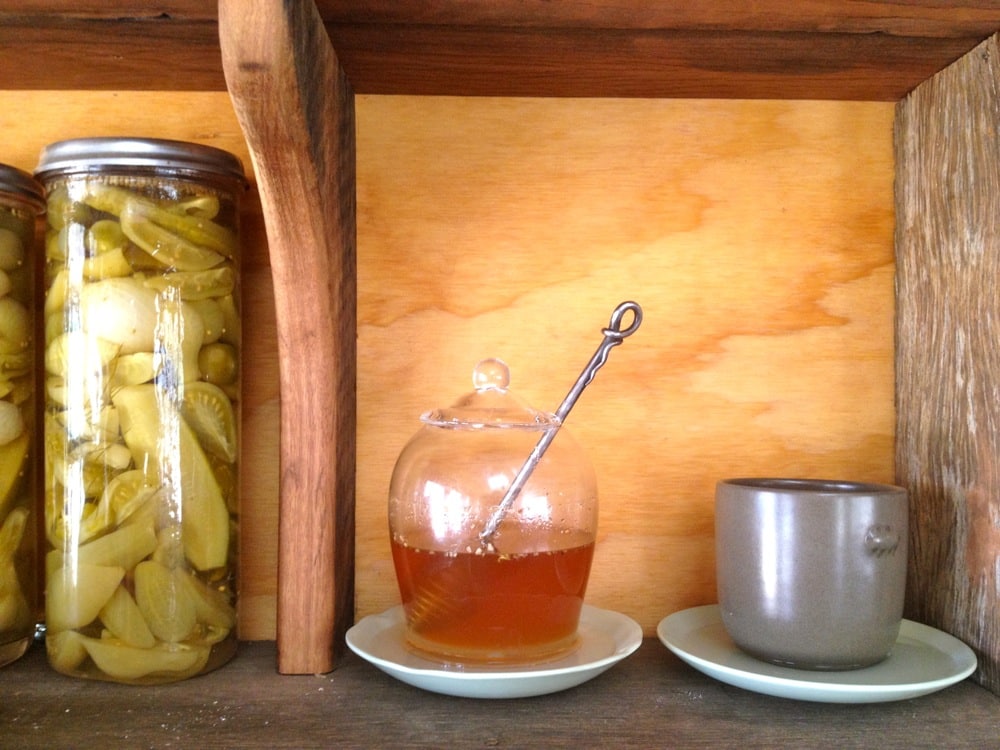 Either way, we'll aim to put the bee colony's health first before our raging desire for fresh honeycomb and the sticky golden proof that we're 'successful' small-scale beekeepers every season.
Our primary aim is to ensure we have hives of healthy bees buzzing happily each spring after the long winters here, ready to help pollinate our food supply for next year and increase overall abundance on our farm.
We run in-depth Natural Beekeeping courses in Sydney and at Milkwood Farm… want to join us and the bees in creating more beekeepers committed to resilient beekeeping for the future?