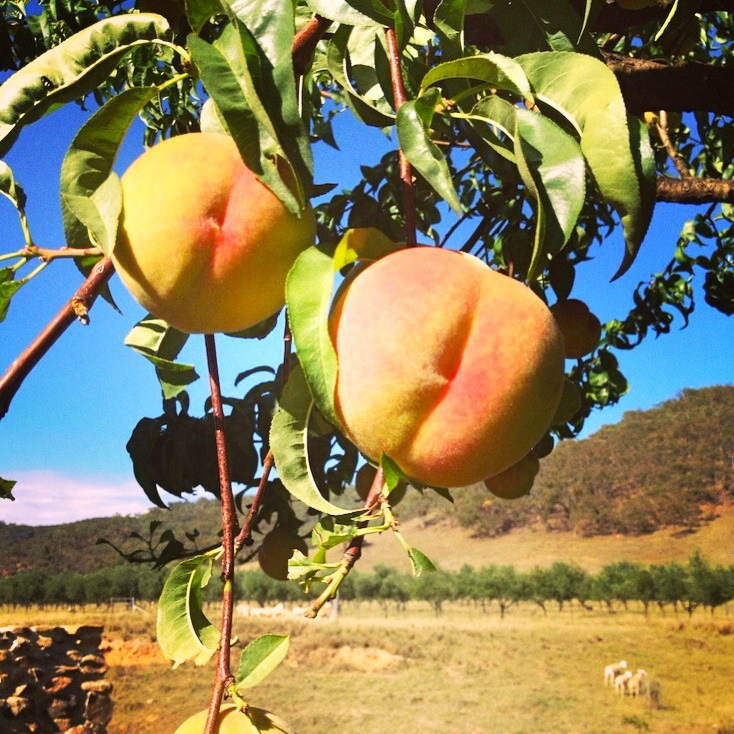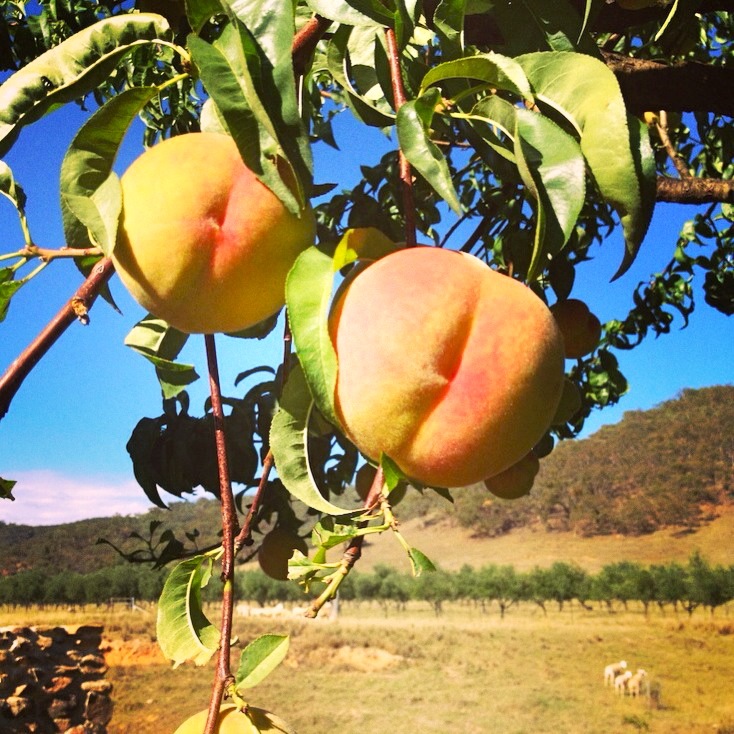 The peaches growing out the back of the homestead are grown from cuttings of an ancient peach tree that Nick's parents found when they bought Kirwin, the property next door to Milkwood Farm. So technically, these peaches could be said to be from a 120 year old tree.
Whatever their vintage, they grow like no other fruit trees around here. And chips off the old block (or tree) are good enough for us…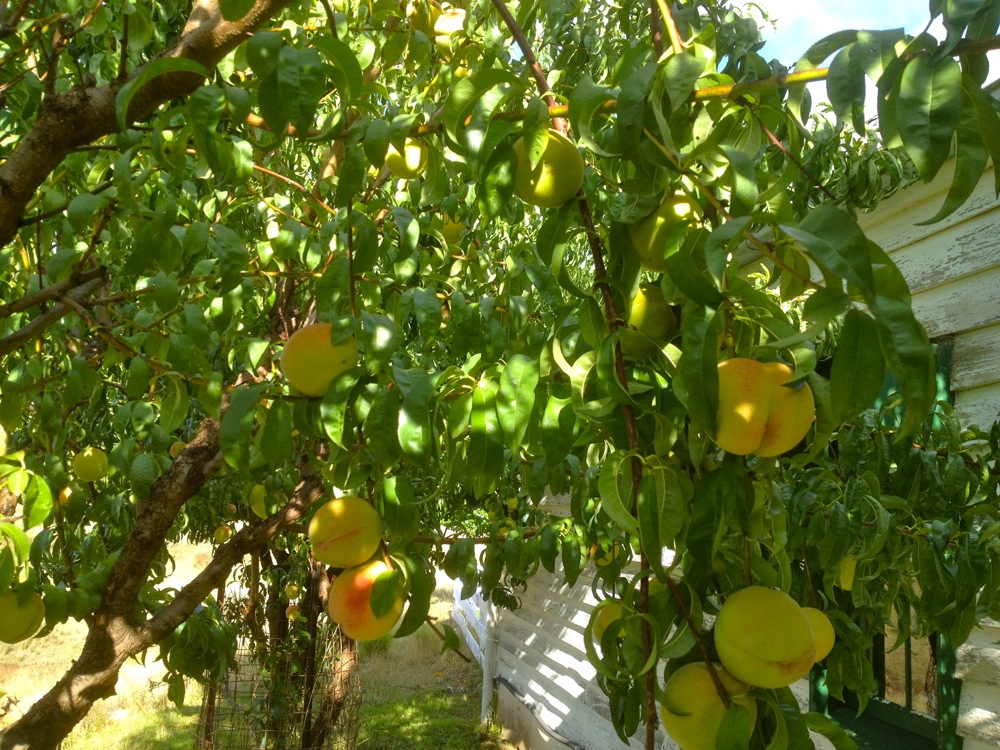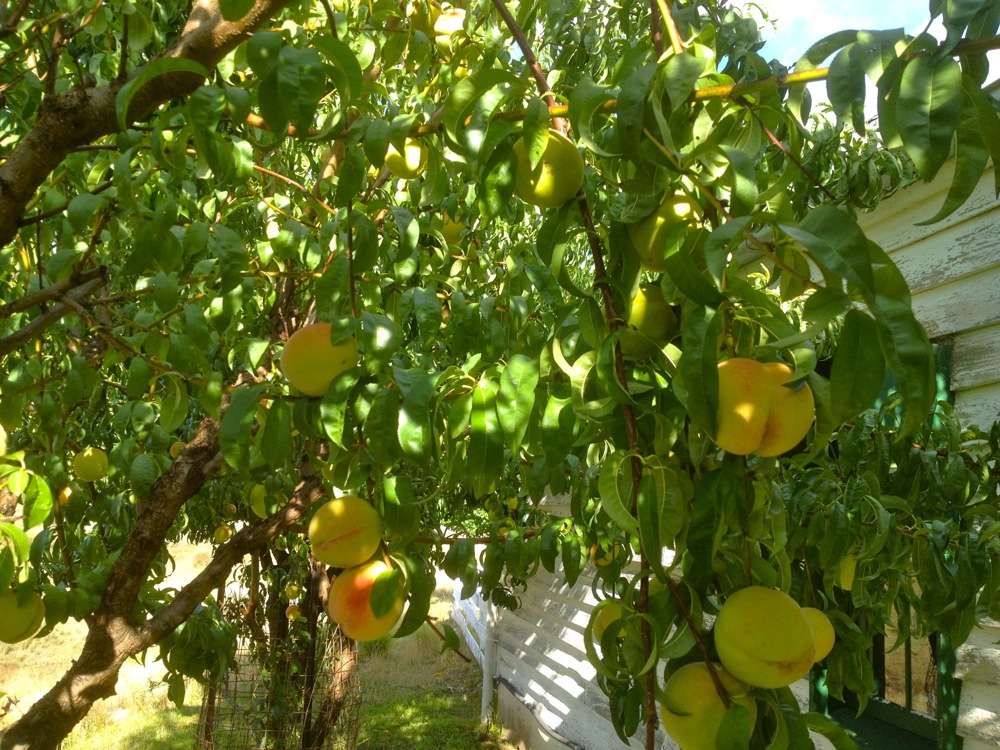 Preserved peaches are grand, but I am a sucker for dried fruit. The apples and nashis are about to start, which will take us into major fruit drying mode just like last year, but a sprinkle of dried peaches seemed like a cool idea also.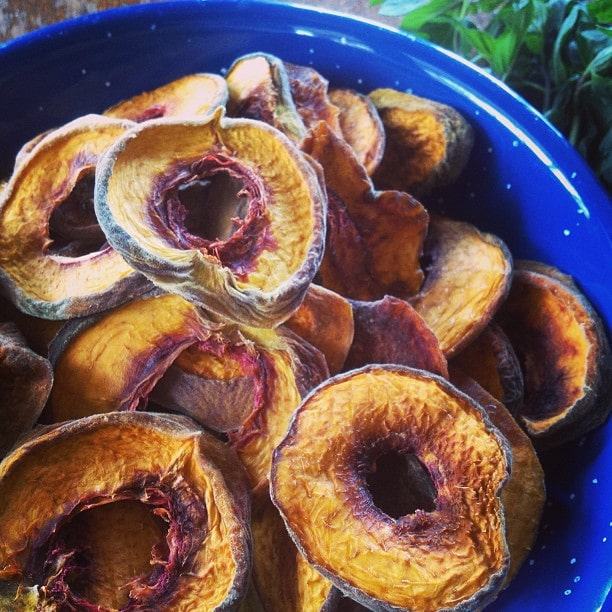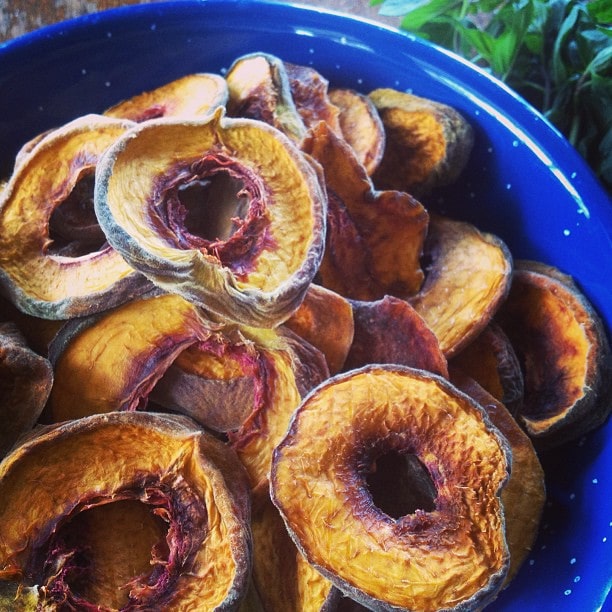 Our Excalibur electric fruit drier is, it turns out, capable of running on our solar power system on a sunny day, which is great. However Murphy's law applies directly to fruit drying at a level not often seen in everyday life… if you prep to dry, the sun will not shine for a full day the next day…
Which leaves the solar system sapped and beeping alerts at you, and your fruit un-dried, and starting to turn.
So the drying operation has been relocated to the woolshed, which is on grid-connect solar. I can confidently do two batches a day there, and power through fruit drying season to the happy land of apple, nashi and peach rings, everywhere.
Will the peaches last another 120 years? Unlikely. Can we wait till Winter to eat them all? Possibly…