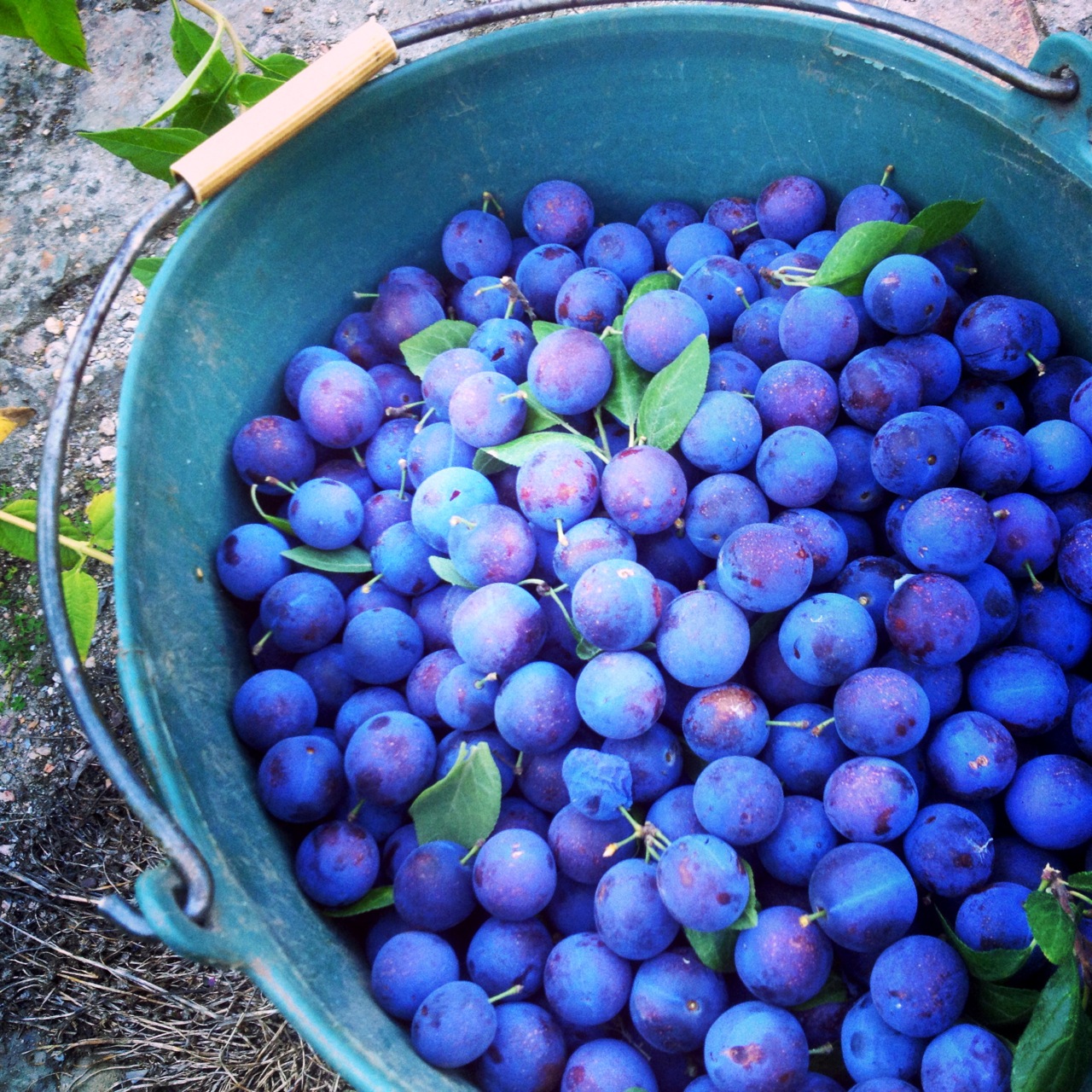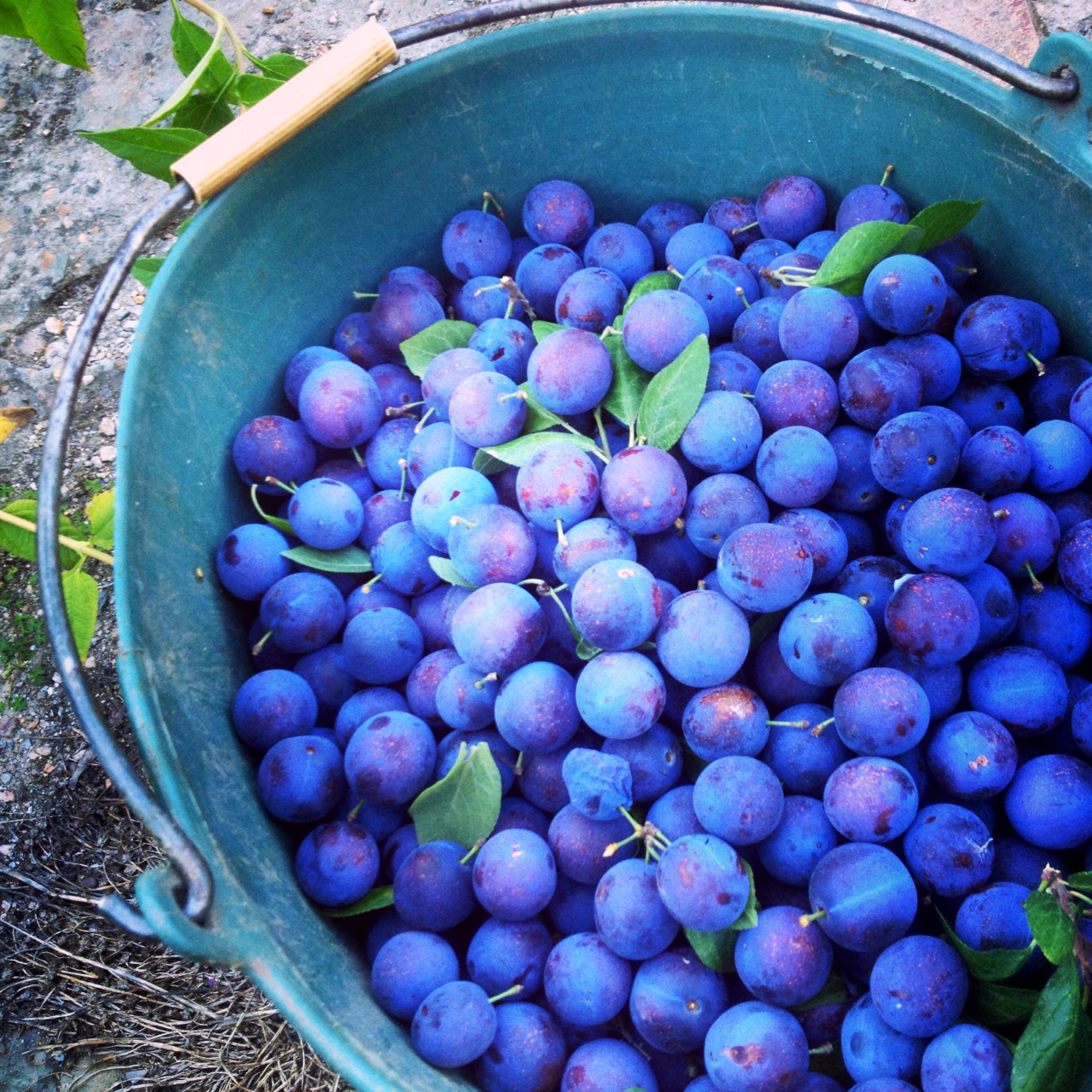 Damsons are a much-loved preserving variety of plum, and with good reason. They're intensely beautiful with their indigo skins and pale bloom, and their astringency means that the jam they make is divine.
I was at Allsun Farm this week hosting our autumn Organic Market Garden Masterclass, and the damson tree by the back door was ready to drop. Time for a jam session, alongside the weekend's action of growing new growers. 
Missing from these photos is the excellent Olivier Sofo who not only catered for 30+ people for 3 days but also simultaneously presided over the taks of making damson jam (and a big batch of green tomato relish besides). With all ingredients coming off Allsun Farm.
Being a part of this extended family of growers, teachers, cook and makers is the best bit of this journey called Milkwood, for me.
Generations of knowledge and know-how and skills and dreams and new ideas, all flowing through kitchens and classrooms and farms and cities. All part of a vast and righteous network of people whose goals in life are all about cultivating abundance, skills, community and futures.
That's what's in this jar, aside from the plums and the sugar and the hours of stirring. It's simplicity, happiness, and hope. And it's made for sharing.