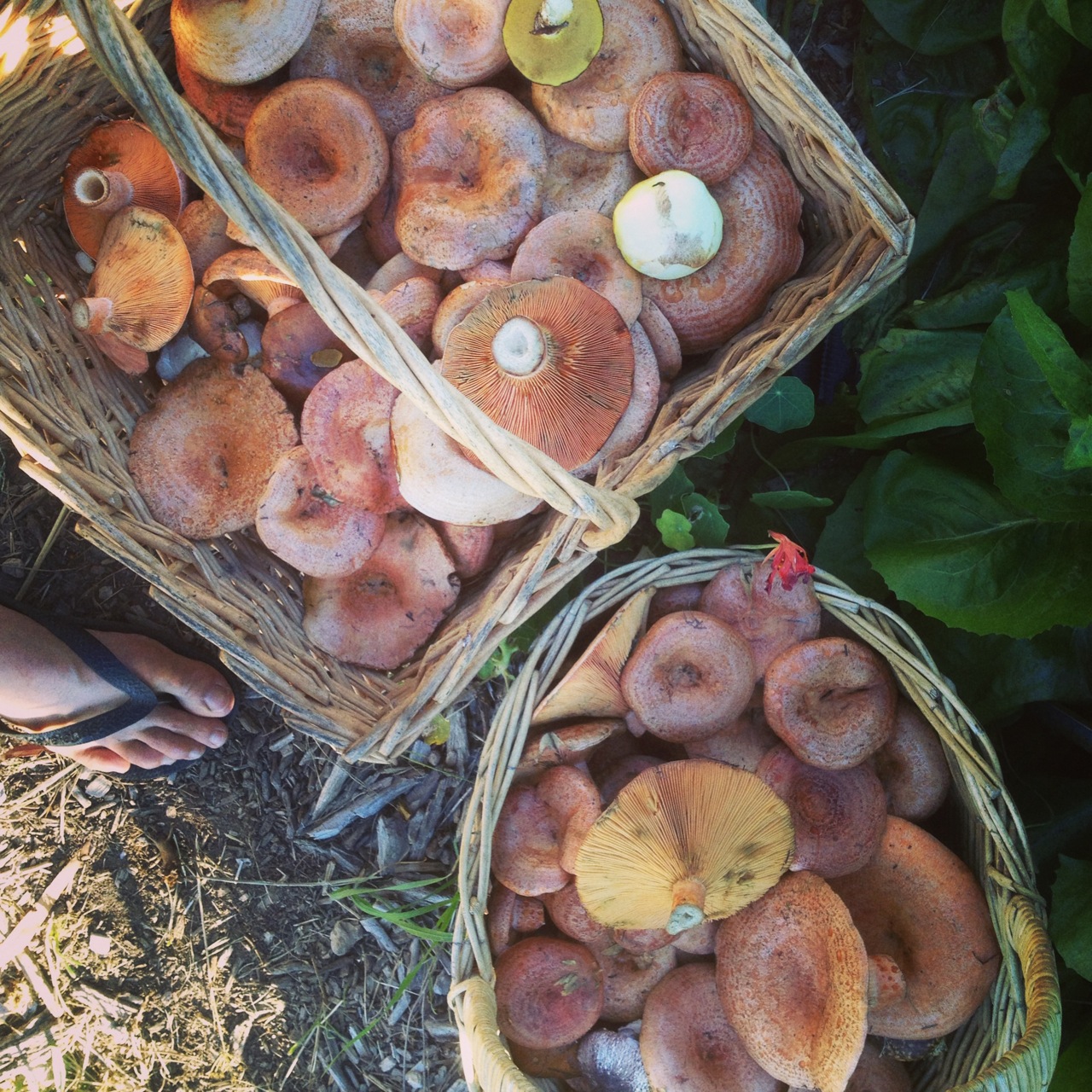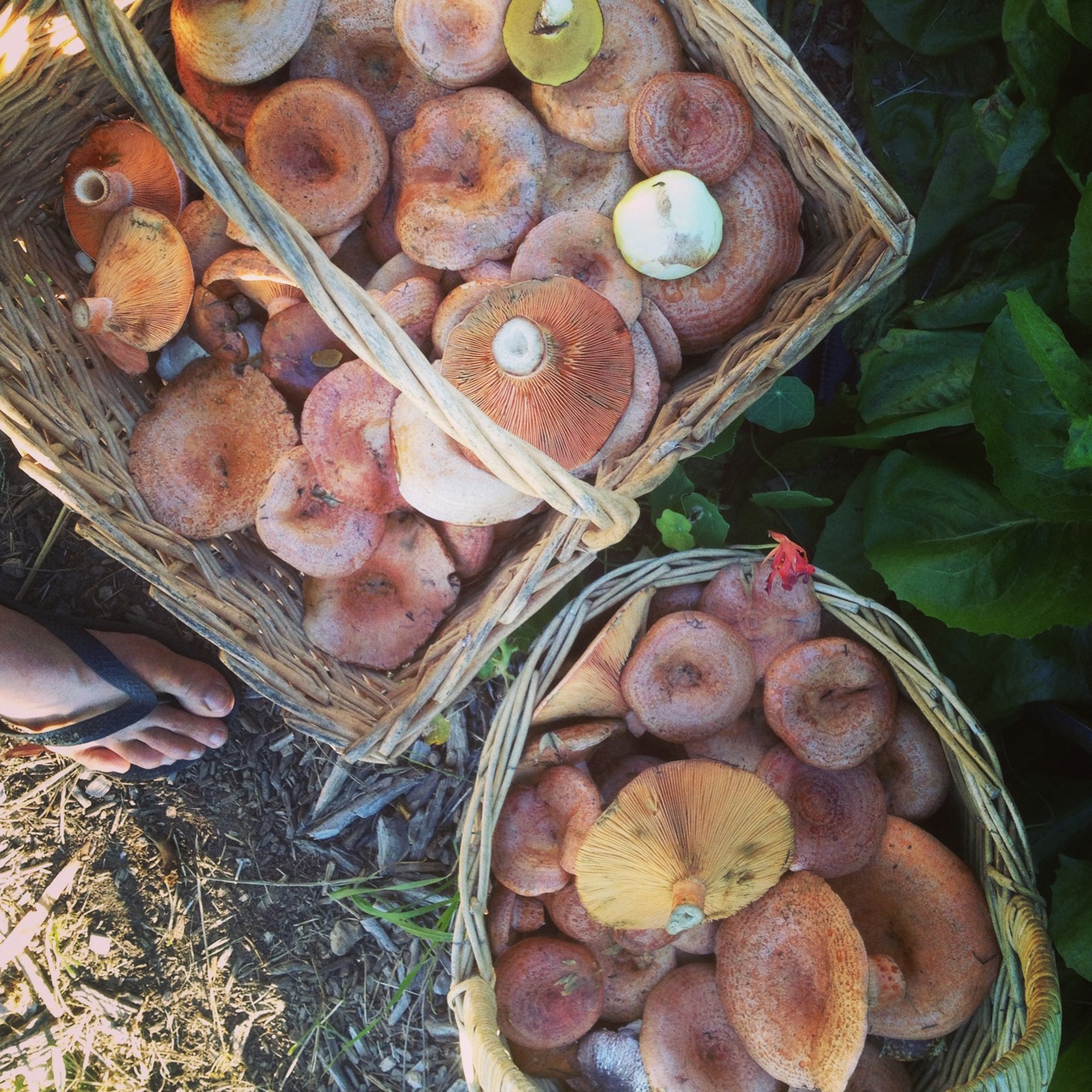 The act of mushroom foraging is a treasure hunt combined with meditation. You go tramping through the forest, focussed on the ground beneath your feet, and regularly pause to give thanks (and pick a mushroom or three).
The wind is above, moving through the trees, it's oh so quiet, and all there is in the world is you, the pine needles, your knife and basket, and the vast network of mycelium beneath your feet.
And at the end of all that, you get to feast!  Oh mushroom season, we've missed you… 
This week at the farm we've been all systems go for a Forest Garden Design Intensive, for which students have travelled to the farm from all over Australia and beyond. And one of those students, Paul Ward, came laden with mushrooms.
Paul picked these up in a state pine forest by the road on his way up to Milkwood, and presented them to the milkwood kitchen when he arrived. Rose was rather excited. First lunch for 35 peeps all sorted. Saffron Milkcap pasta. Yes please.
Pine mushrooms (like Saffron Milkcaps) are out in force at this time of year in most pine forests. We have friends that head to Penrose State Forest, south of Sydney, to do their picking, or the state forests around Oberon are also much used.
Quick tip: the Oberon Visitors Center is very helpful in sending folks to likely mushroom foraging spots.
They also usually have some edible mushrooms on display so you can get a feel for what you're looking for, and if you bring your bounty back there, they can help you confirm which are edible varieties, if you're not sure.
First timers: our friend Diego runs mushroom foraging bus tours that are a daytrip from Central Sydney. The next one in on April 20th.
Diego is entirely awesome and this will be yet another great day. Check out Diego's Wild Stories facebook page for lots of photos and elated feedback on the last trip.
If you're further afield  look up your closest state forest and where the pine plantations are, you'll likely find flushes of pine mushrooms. Exactly where in those pine forests you'll find them is… variable. But that's part of the fun of foraging.
Lastly, a tiny bit of kit lust… it turns out that Opinel make a mushroom knife! As if our favourite basic knife makers could get any cooler…
The mushrooms will be out in pine forests till the end of April-ish. They're better and more abundant after rain, and in the new moon. Get ye to the goodness…
We also run Mushroom Cultivation courses in Sydney and beyond if your thirst for shrooms extends beyond the spring & autumn flush…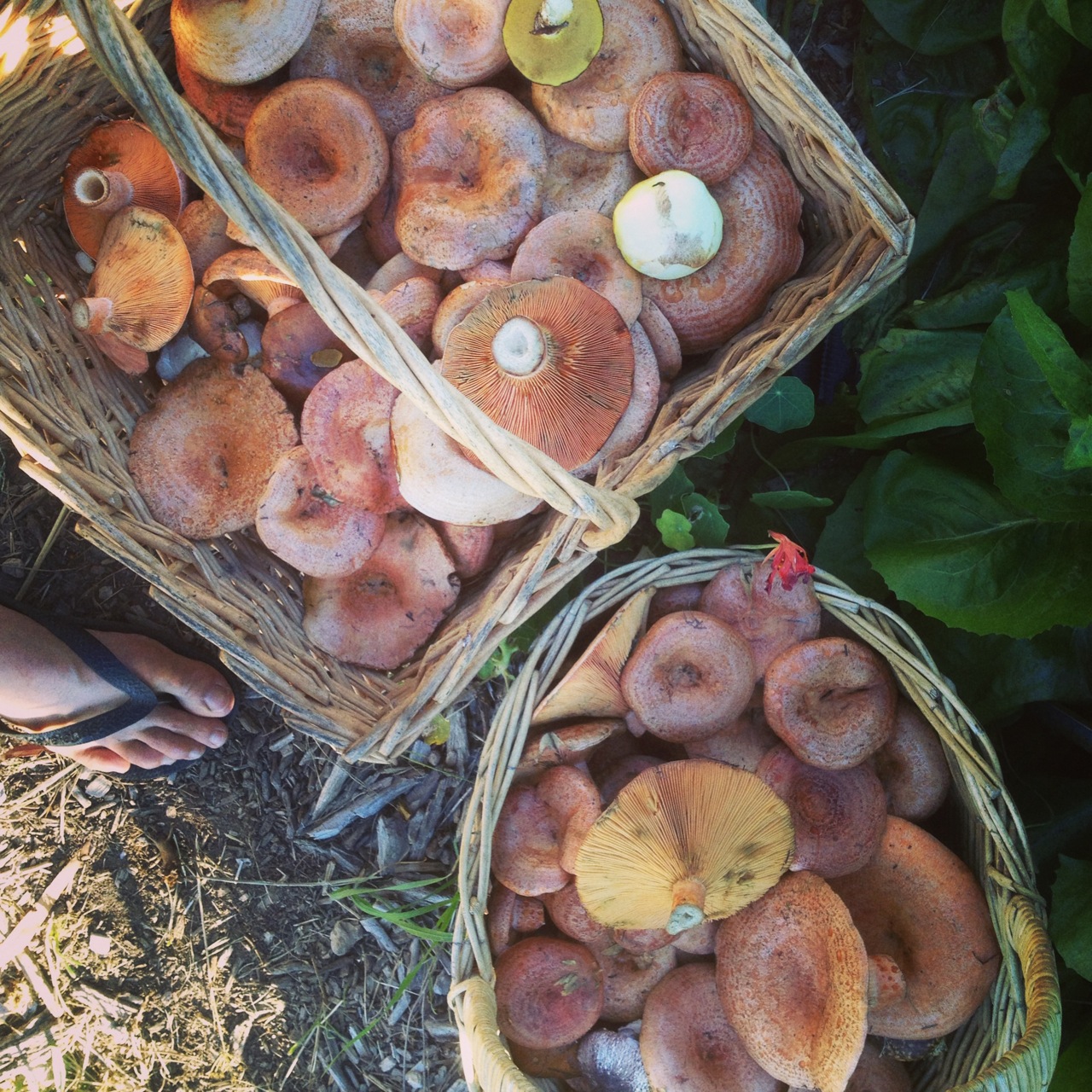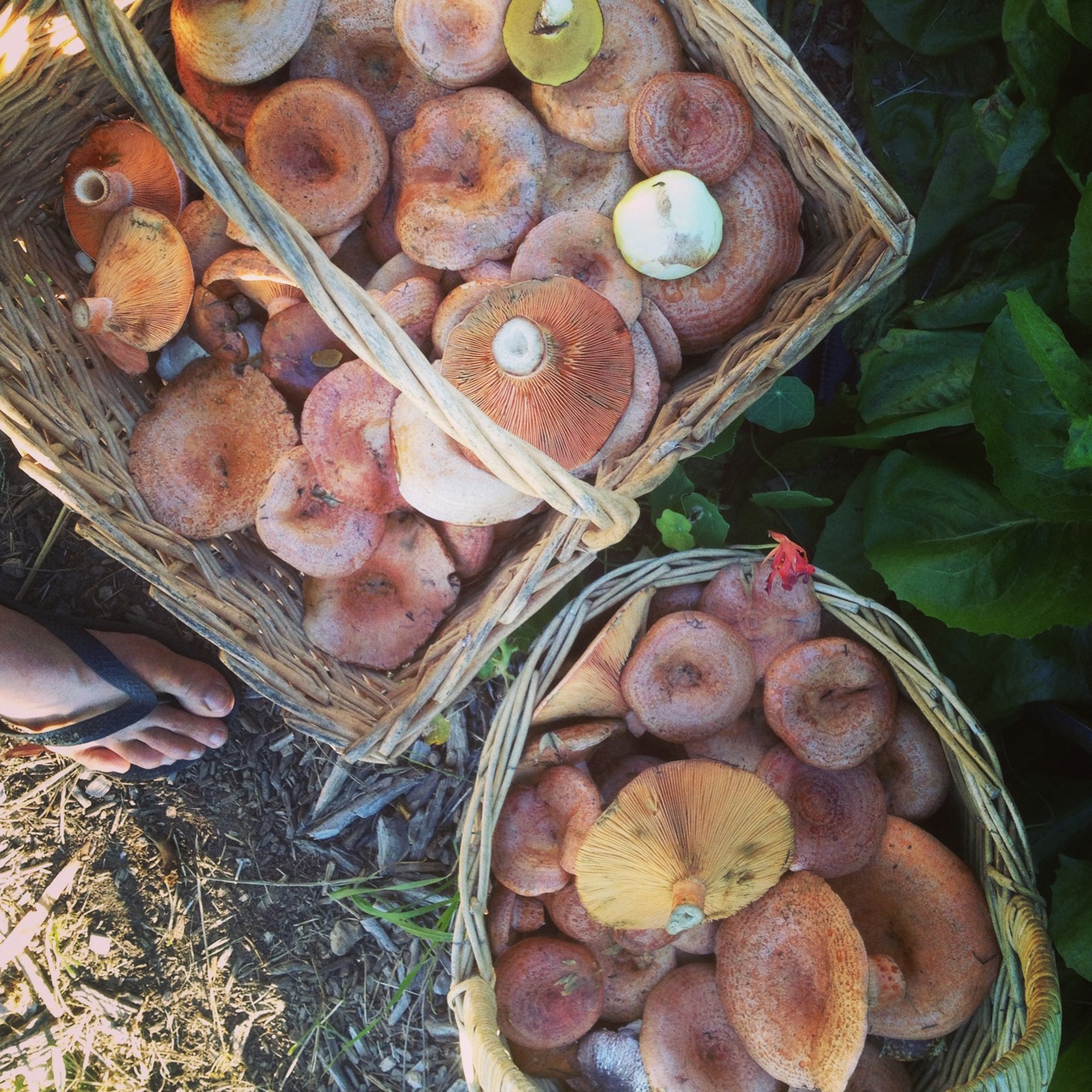 Thanks Speedy (Paul) for the baskets of goodness! Image of the students chowing down on Mushrooms by Steve Burns.