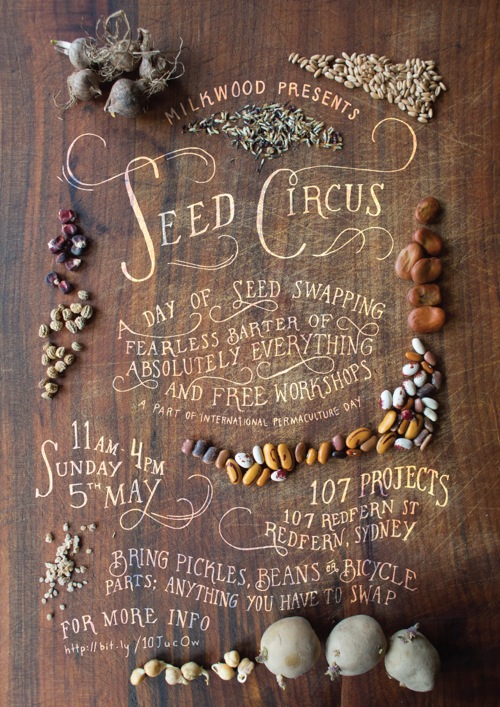 Roll up, roll up! Do you want to learn about seed saving? Or foraging for edible weeds?
Do you want to swap your way from a scarf to chilli sauce? How about swapping your way from bean seeds to bicycle parts, via seed potatoes? 
Join us at the inaugural Seed Circus – a day of learning, swapping, eating and meeting interesting people. Come when you like. Go when you must. Chomp on free organic popcorn inbetween, and learn to make seedballs while you're there…
Free workshop schedule will be released shortly… in the meantime, texta in the date and start amassing your seeds, sauce and other swappables. Everyone welcome.
This event is part of Milkwood's Fair Share and is also a part of International Permaculture Day….
if you're too far flung to attend the Seed Circus, check out the Permaculture Day website with what is happening in your hood…
We hope to see y'all there!
Poster by the delicious and incredible FarmRun – you know, the crew who made those exquisite Farmstead Meatsmith videos…