Following up on to town, with a suitcase full of carrots, we thought you might like to see the video that was made about the TEDxSydney Crowd Farming project.
This rather crazy project (though it doesn't seem that crazy if you know Jess Miller) aimed to source as much of the catering food for TEDxSydney 2013 as it could from the local food shed…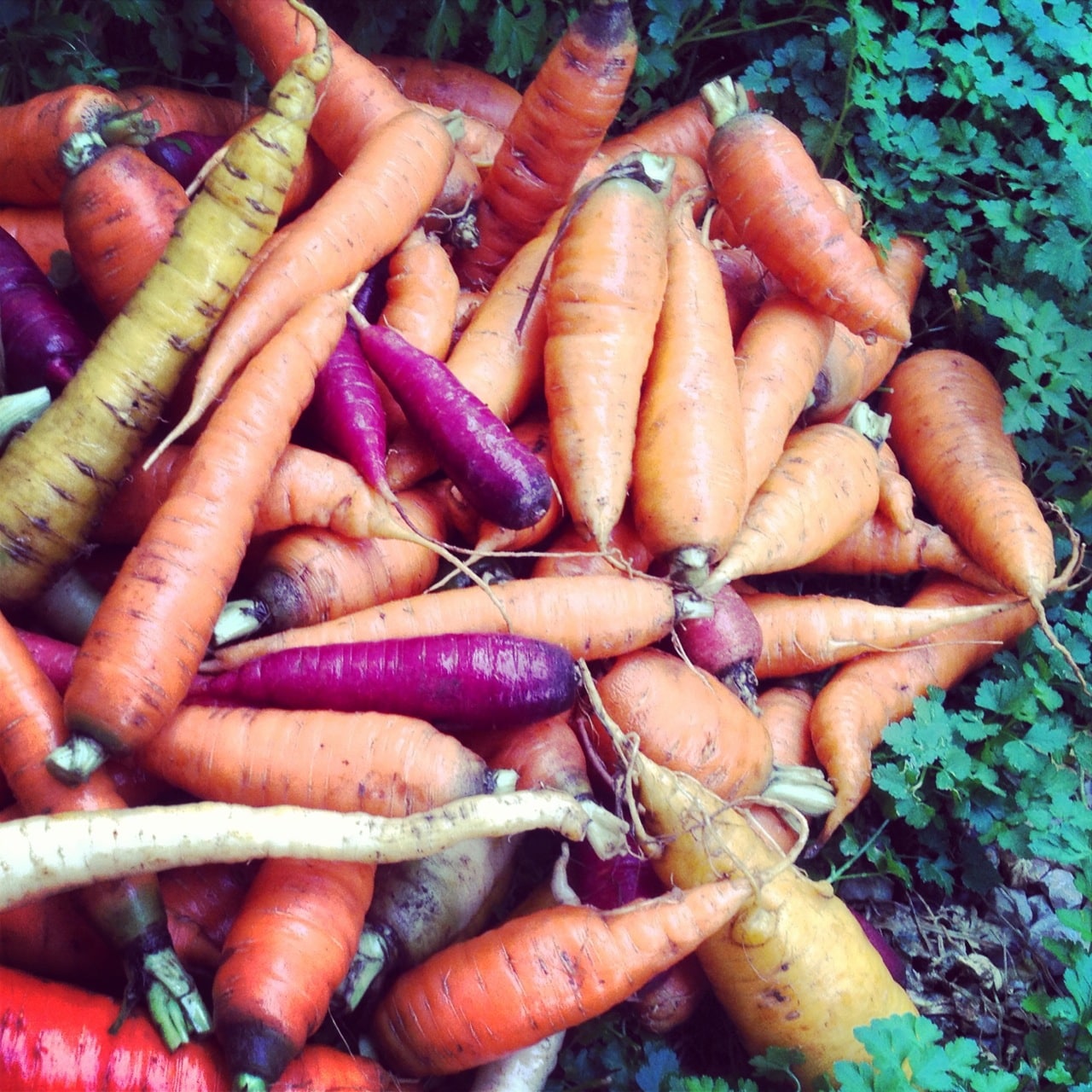 Whether the Crowd Farming project did or did not source all the food needed for TEDxSydney 2013 is far from defined, but that's not actually the point – good food was eaten by all, much of it crowd-sourced. It also throws up a bunch of worthy questions (all of them currently unanswered) about how to feed a city of 5 million with a local food shed. We have work to do people. Get growing.
I had a great time at TEDx.
I met Matt of Hands Lane (super excellent artisan pickles and jams)
Ranted extensively with Laura from Feather and Bone (passionate ethical meat suppliers)
Caught up briefly with the lovely Rachel from Racket (inspiring artists who incidentally designed the Milkwood Permaculture logo)
Planned a weeds dinner with David Holmgren talking weeds and wild nature with Kate from Real Food Projects (providers of awesome pop-up local food initiatives).
But my favourite bit of TEDx was Omar Musa, for reminding me. It's easy to think life is all seasonal cycles and dam levels and bee colony health and student learning outcomes, when you live that.