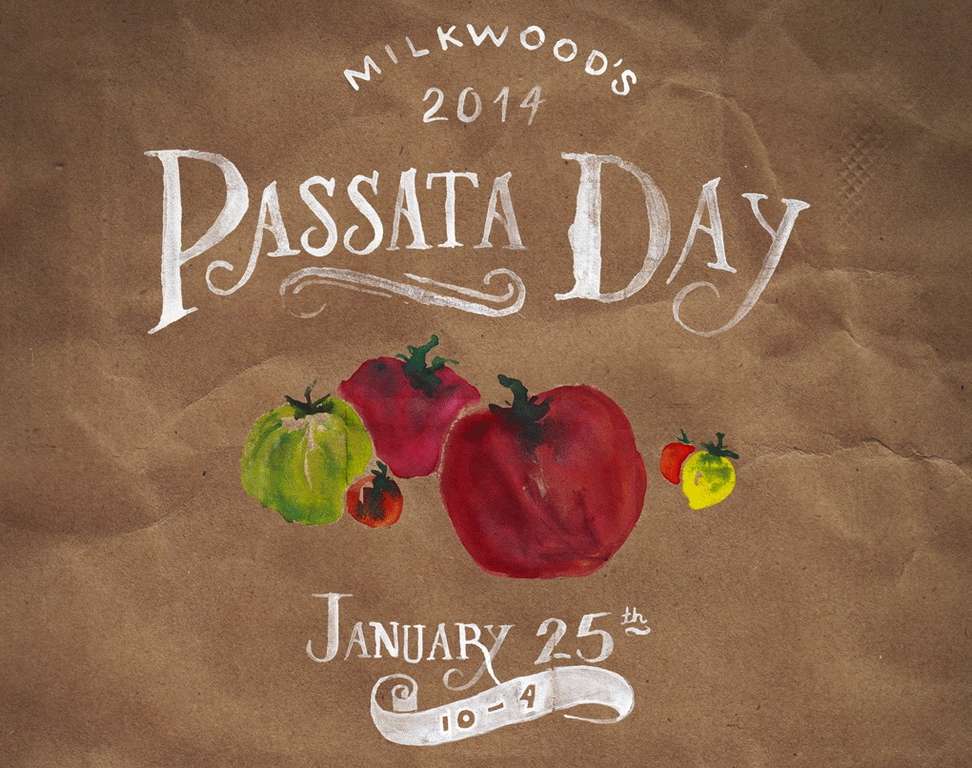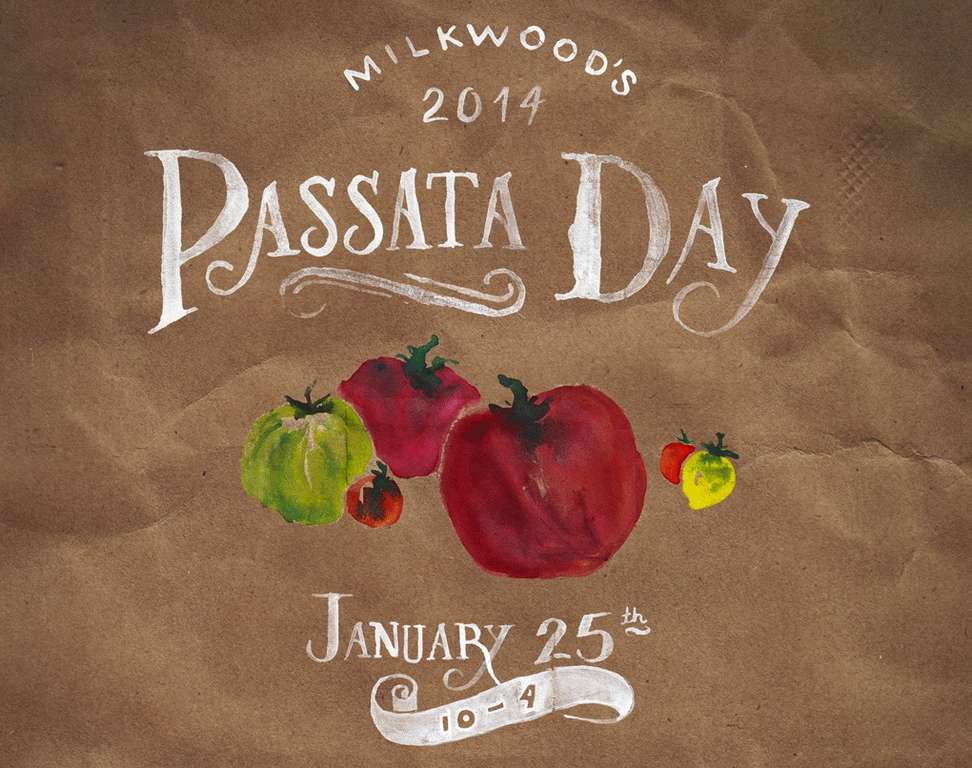 We're celebrating the harvest on January 25th with a Passata Day in Sydney – would you like to come?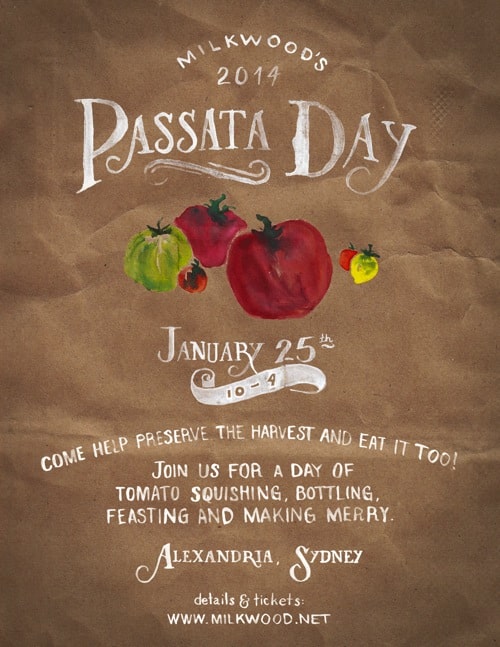 A special Milkwood Social event especially for our network – come on down, lovelies…
Firstly in the morning we will start with a hands-on, rolling session of making passata (crushed, preserved tomatoes) – the squishing, the bottling and the boiling. Wearing red might be a good idea.
Next we'll make fresh pasta for lunch, to go alongside a fresher-than-fresh passata sauce, summer herbs and other simple pleasures.
Then, we'll all sit down and share a meal in the shade, to celebrate summer and the goodness of the tomato.
Lunch will be followed by more passata making, salsa-meets-dancehall-meets-reggae tunes, and virgin (or otherwise) marys.
At the end, we'll send you home with a couple of bottles of freshly made organic passata, new friends, and new skills.
Sound good? We'd love to see you there.

Details and tickets here..
.
Cast: Passata how-to with Olivier Sofo and the Milkwooders, tunes by Sofie Loizou, lunch by Grant from Three Blue Ducks, mocktails by Trolley'd & organic tomatoes by Common2Us. Poster by the ever-awesome Farmrun.