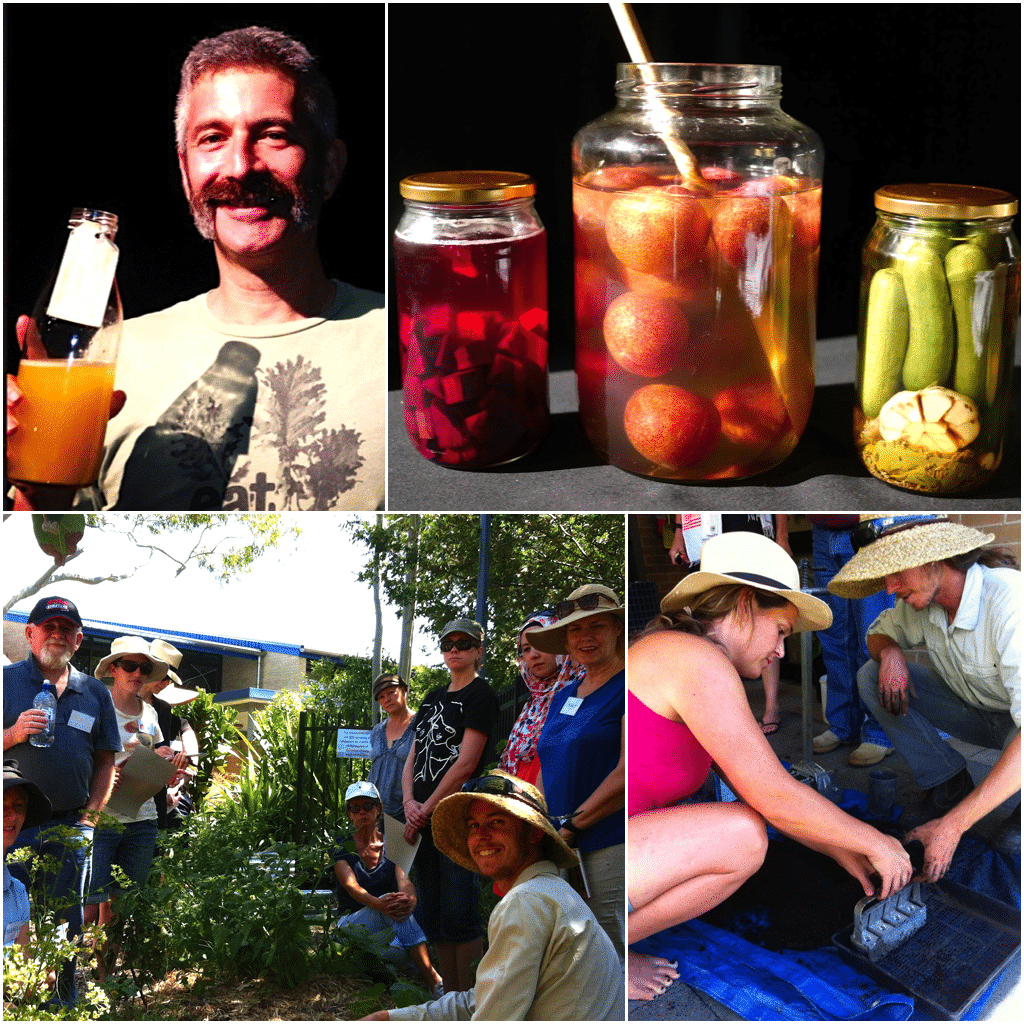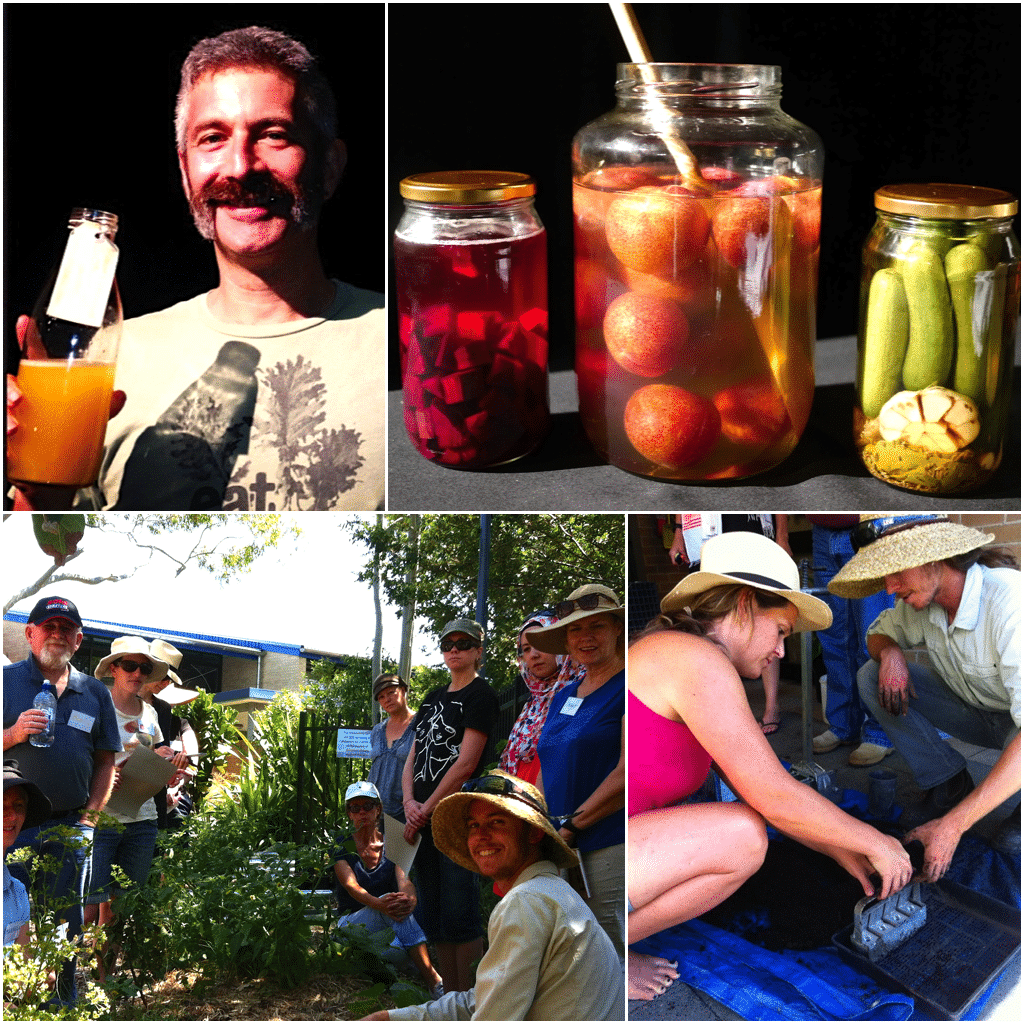 So this week has been a little crazy. There's been farm vegetable harvests, amazing fermentation action, backyard veggies learning and a tempeh version of Sandor Katz's head to deal with…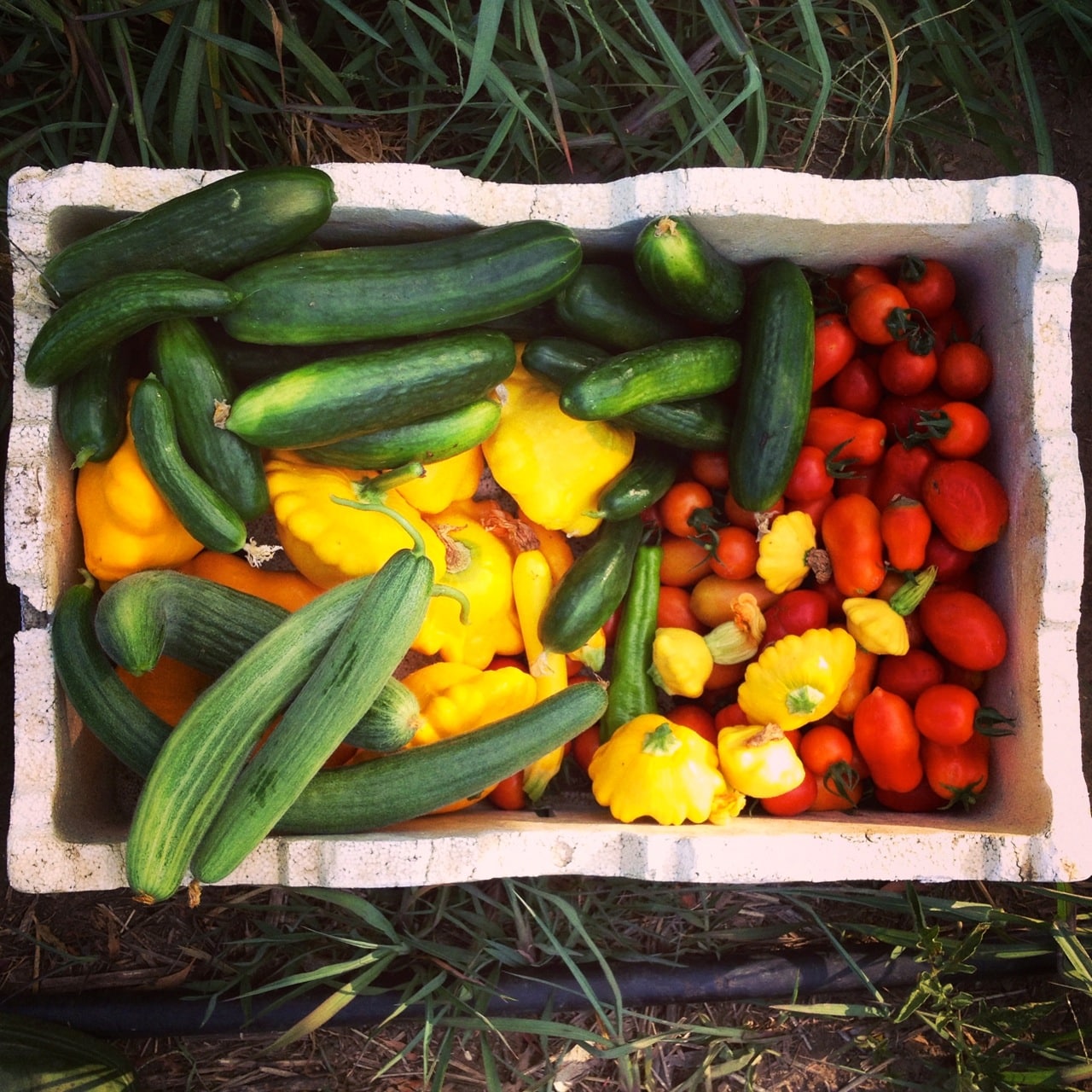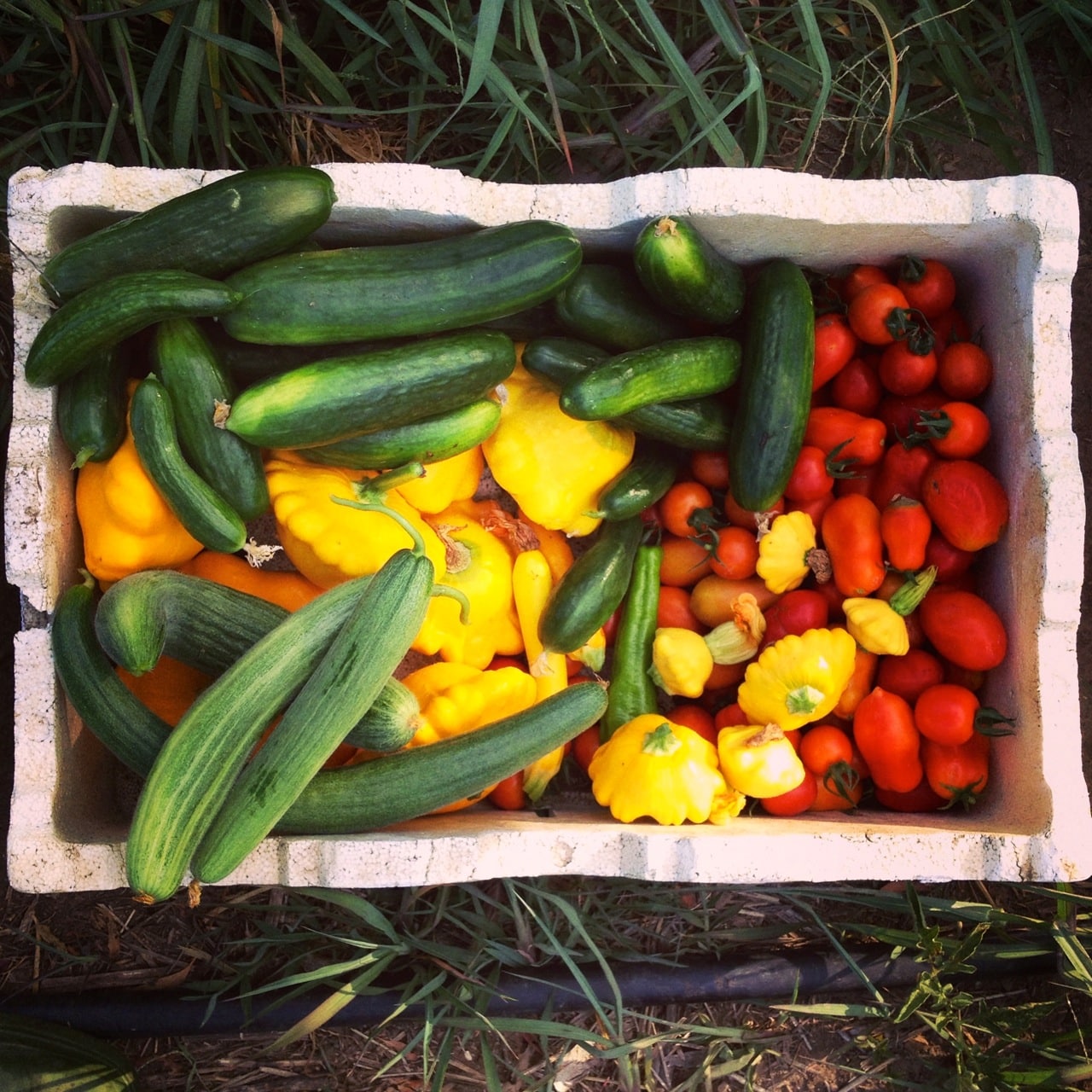 Firstly, the post-solstice market garden has started pumping! There is much to eat and more to preserve. Which we are doing, as fastly as we can.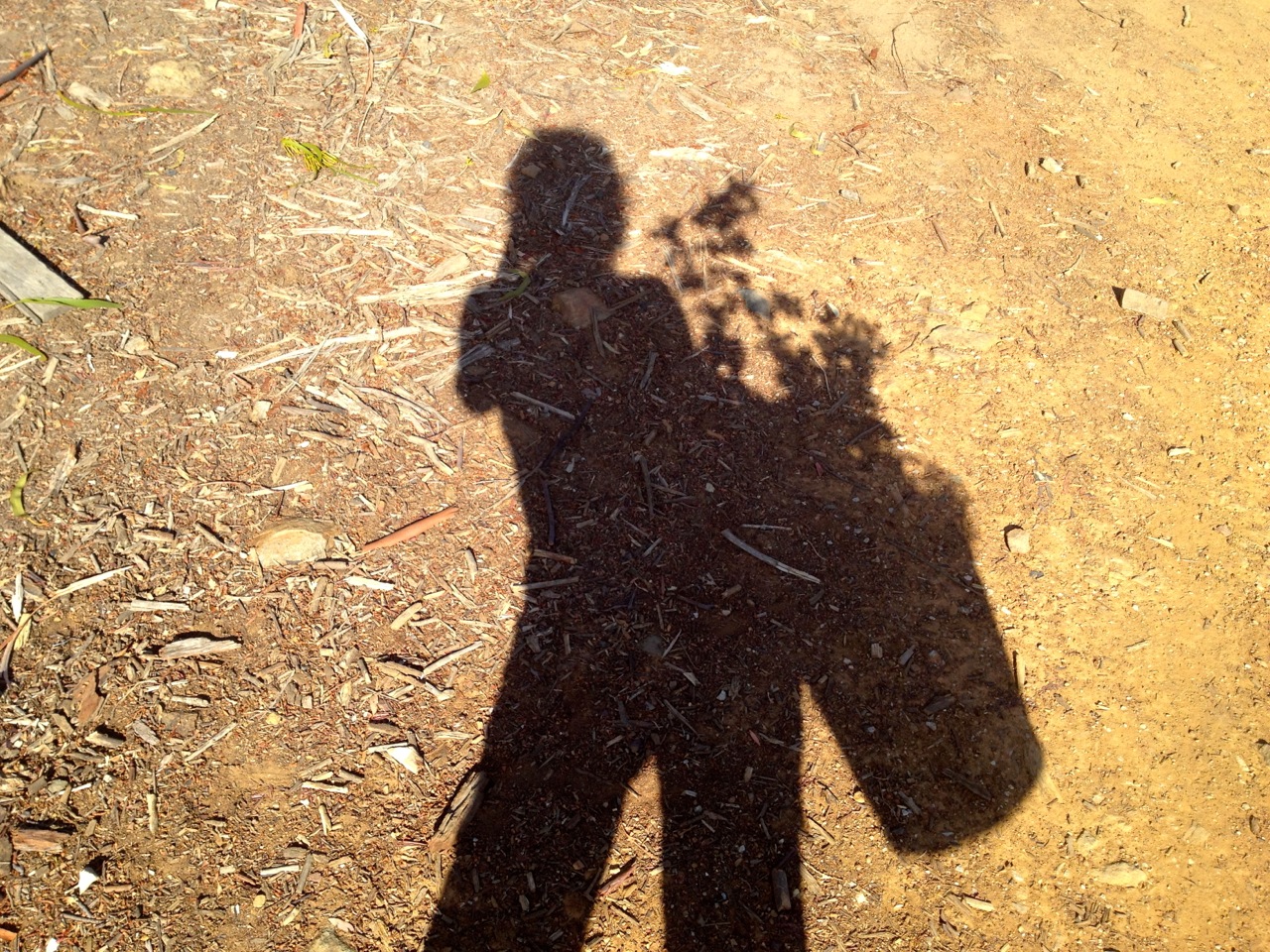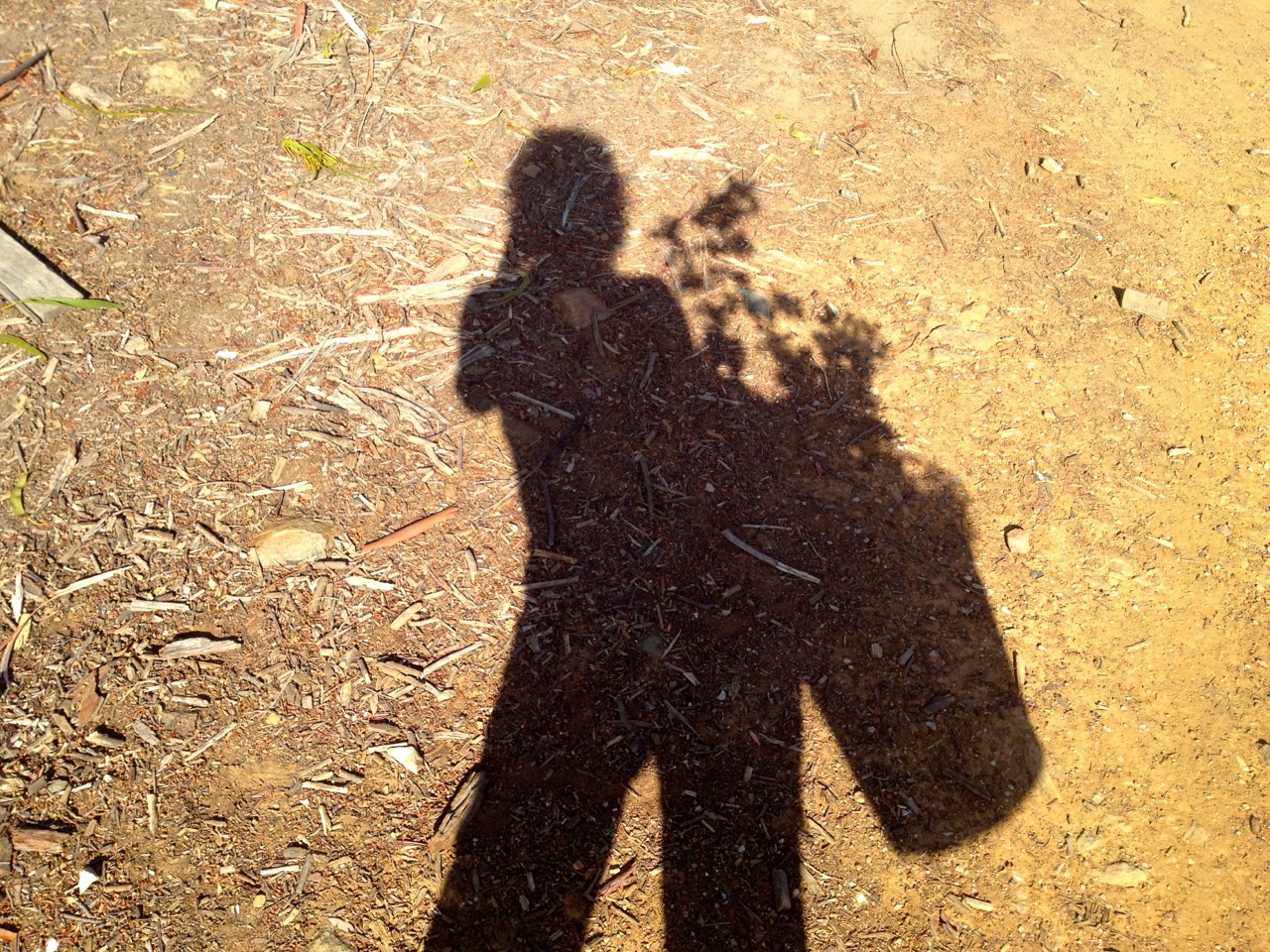 Ok when I say 'we' I actually mean Nick, and the awesome Angie who has arrived at the farm to help out with all things vegetable.
Because I, shortly after taking this photo of me and a bucket of seeding lettuce at the farm, took off to start travelling around Australia with Sandor Katz to spread fermentation fervour left right and center.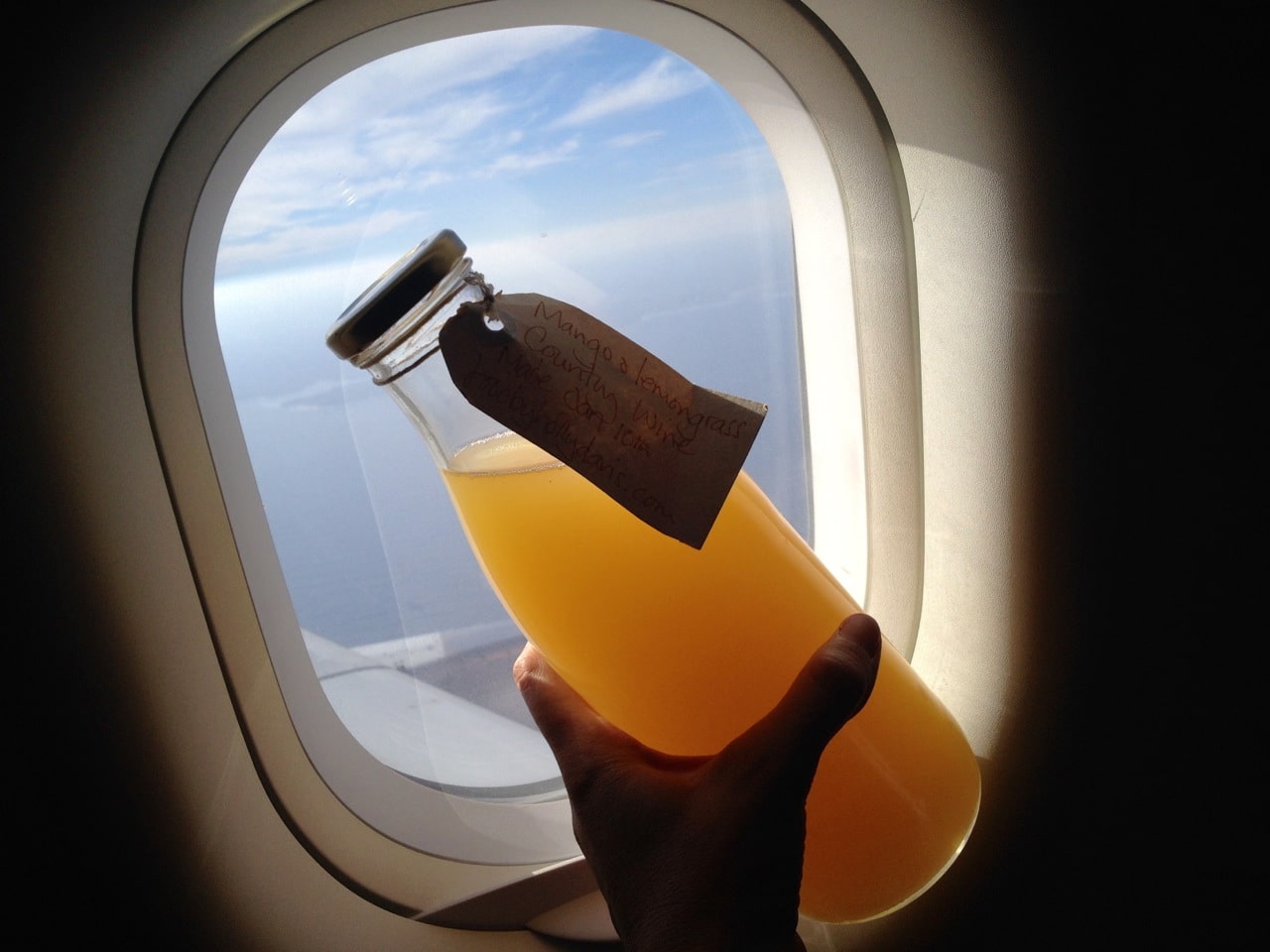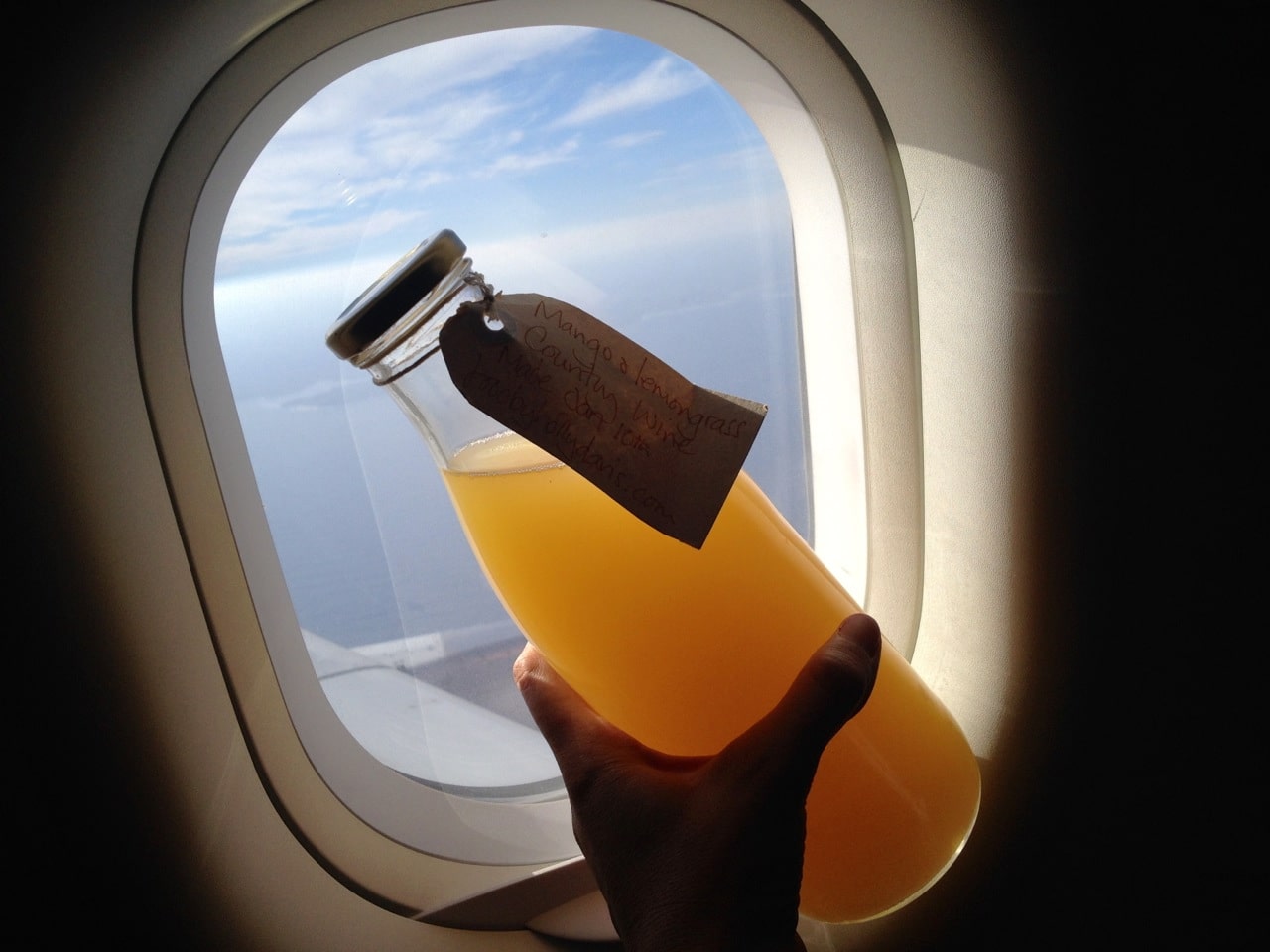 This tour involves all sorts of surprises – like nursing Holly Davis's young country wine on my lap on the plane to Brisbane, so that i could 'burp' it to release the pressure in the bottle along the way.
This young country wine was actually for demo purposes, but Sandor was very appreciative.
So then in Brisbane we did a weekend of fermentation talks and sessions taking in everything from pickles to miso to labneh to cracked millet porridge.
There is a lot to say and show on fermentation. It's all around us. And it is a beautiful part of all our heritage, both preserving and enhancing our food.
It was great to see people light up with the possibilities.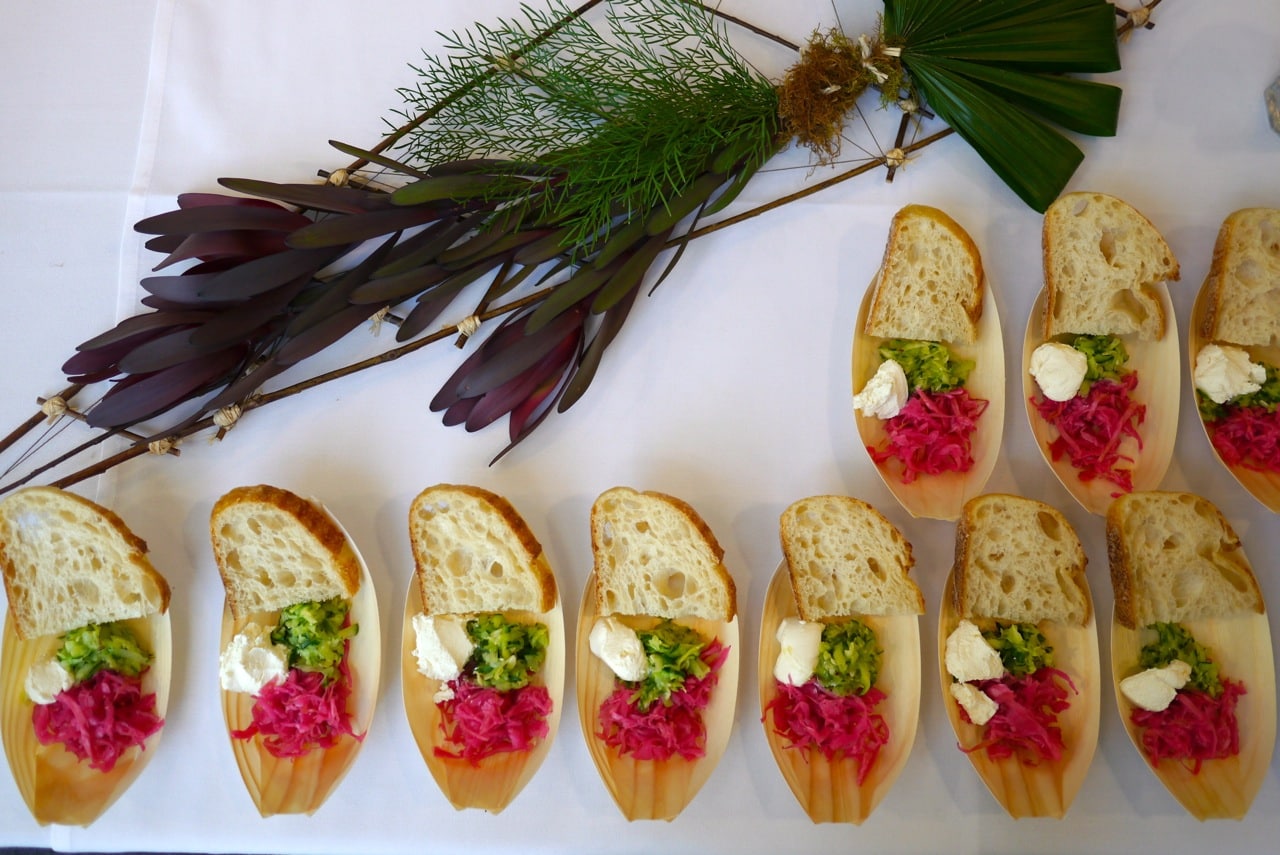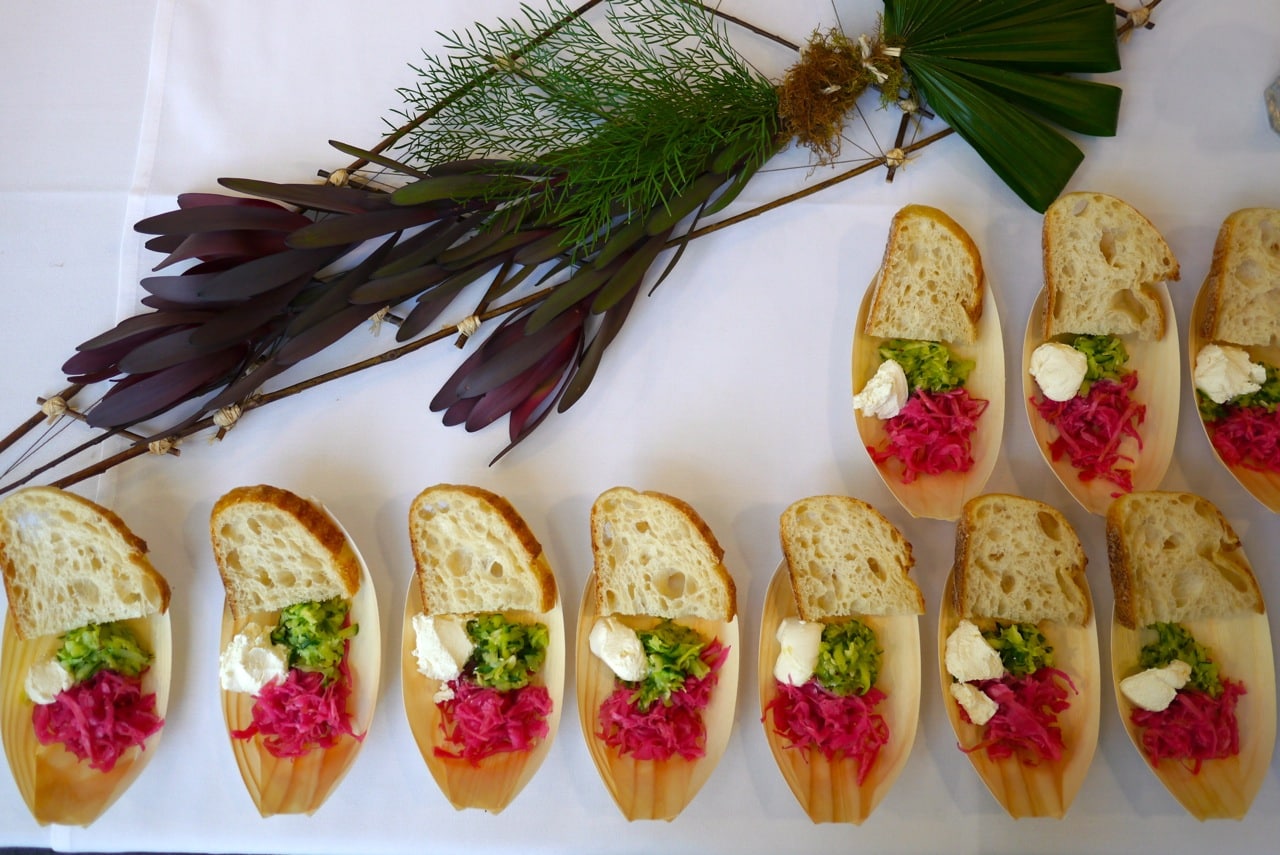 The wonderful Rose made gorgeous food for us all throughout the weekend, along with Buchi Kombucha and Kehoe's kitchen – yummers.
The weekend involved learning all sorts of new tastes and methods, and lots of rushing out to stir this or burp that until the appointed time when it was going to be used.
So it goes, when everything you're working with is alive!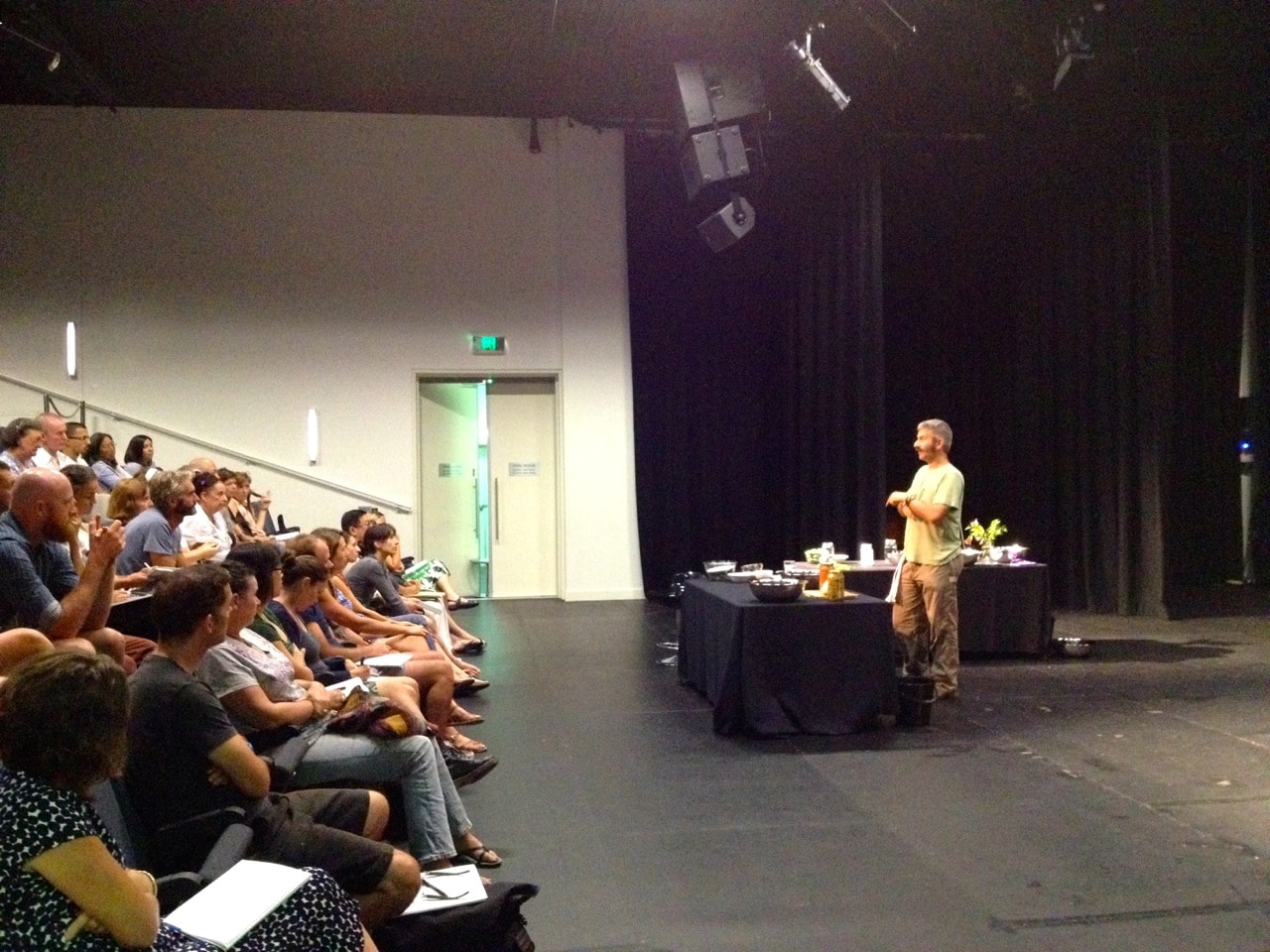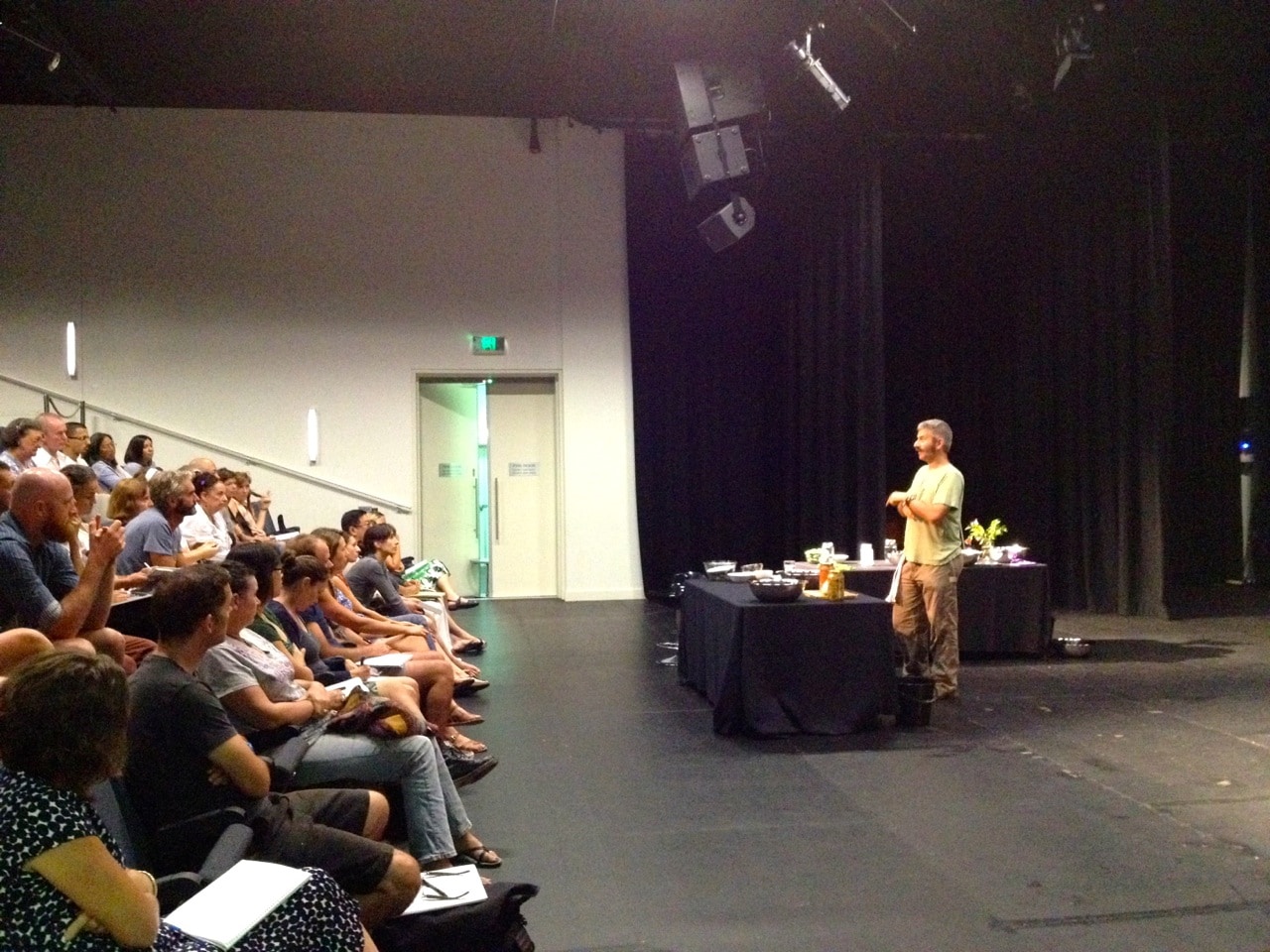 Meanwhile in Sydney, Michael and a posse of Serious Backyard Veggies students spent the weekend potting up, writing down and thinking about new ways to apply integrated pest management to their gardens.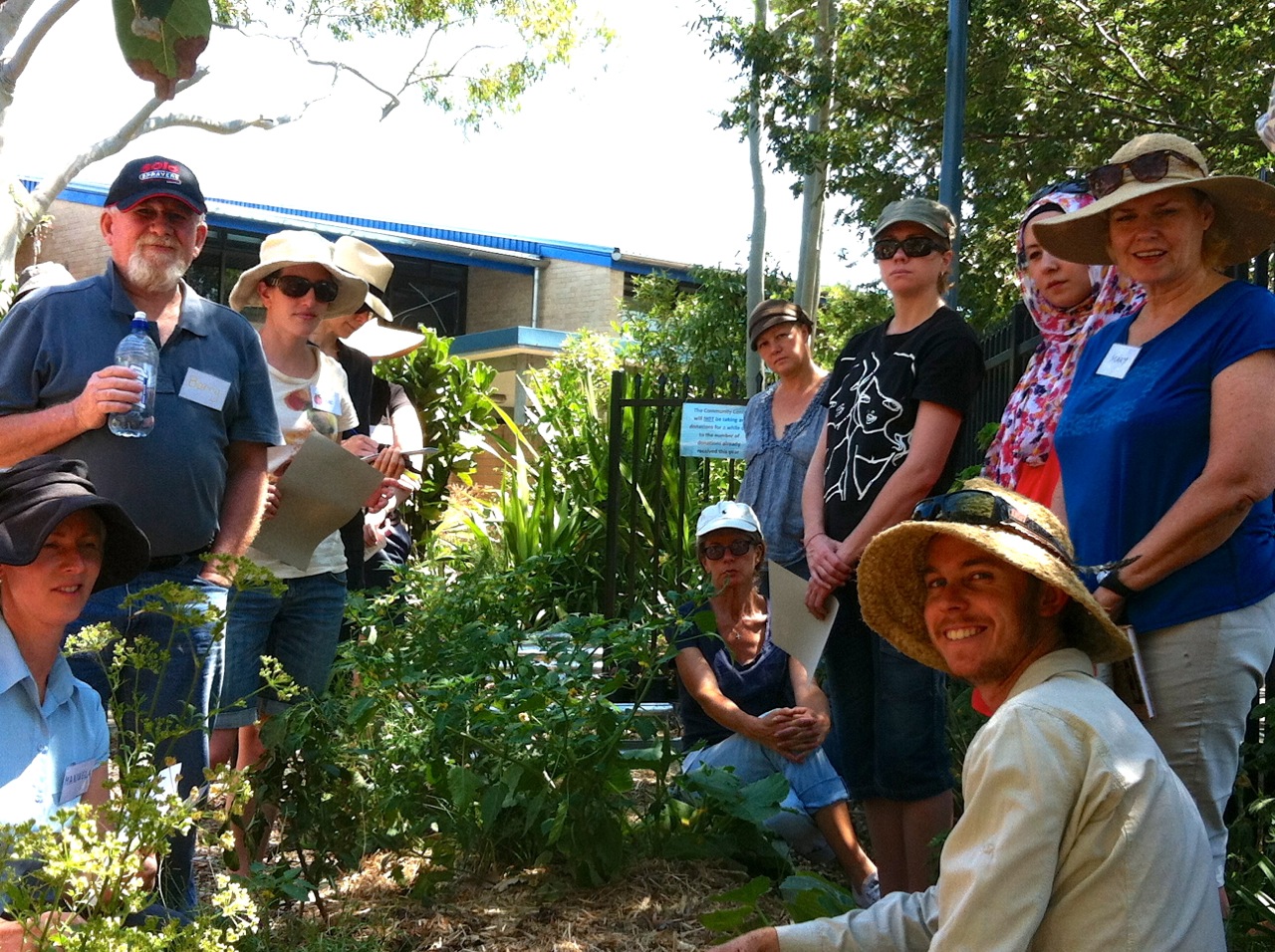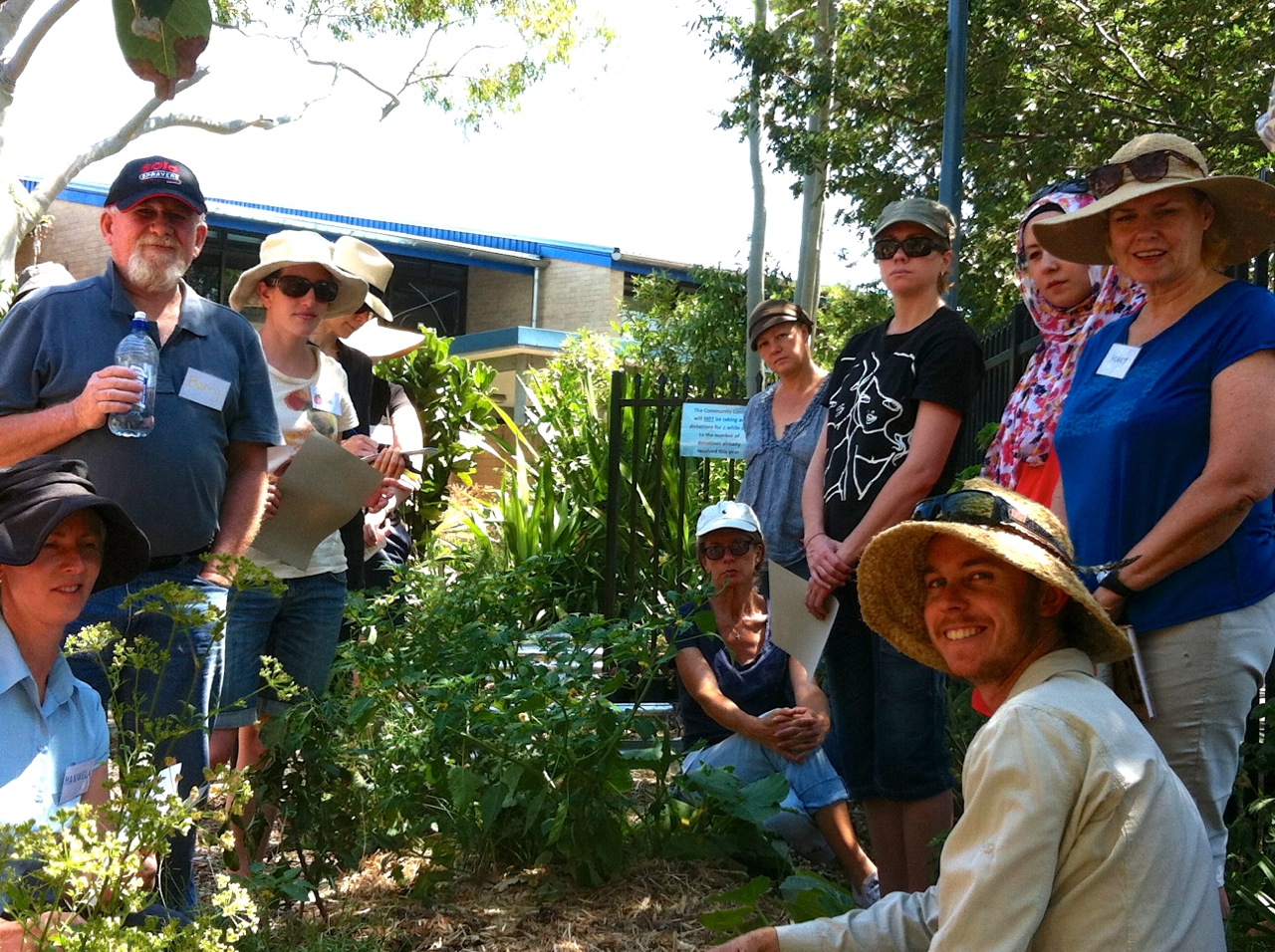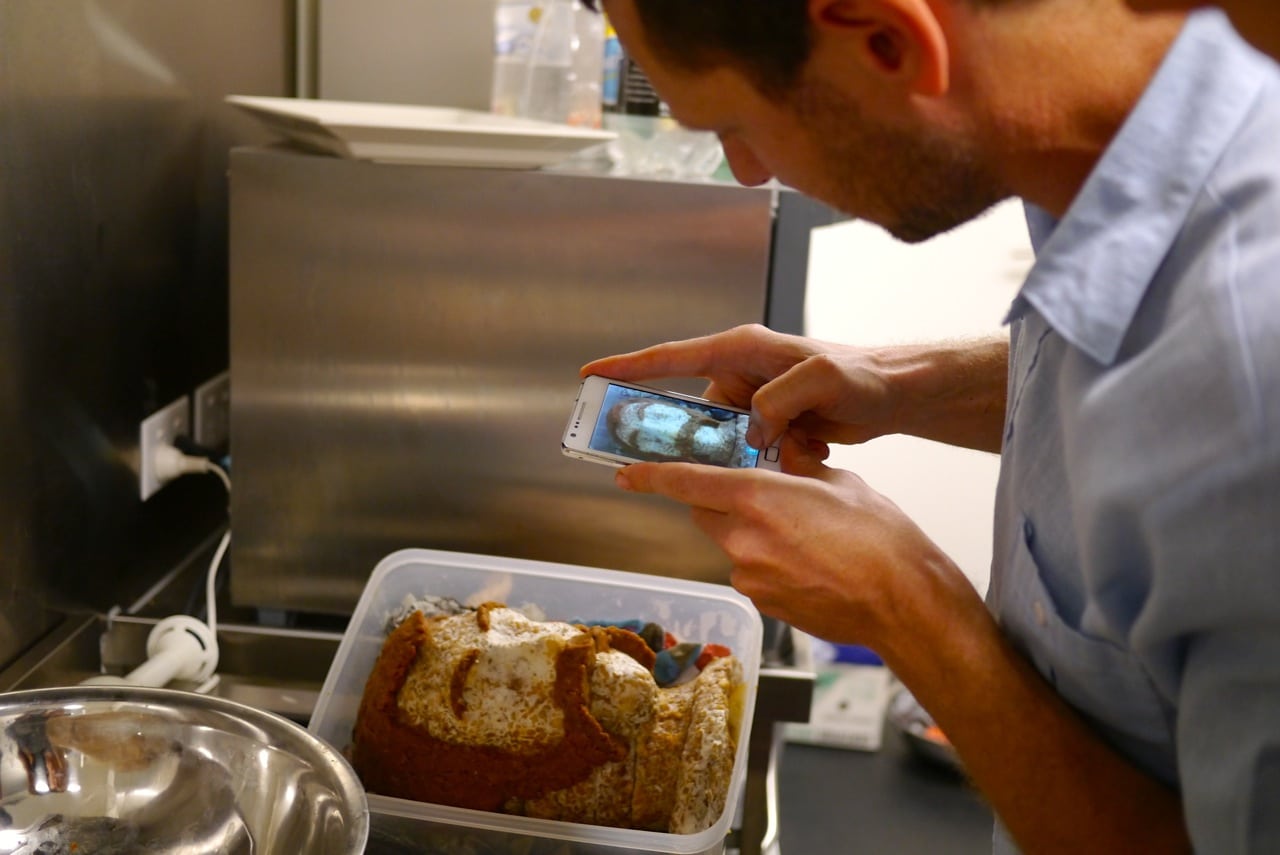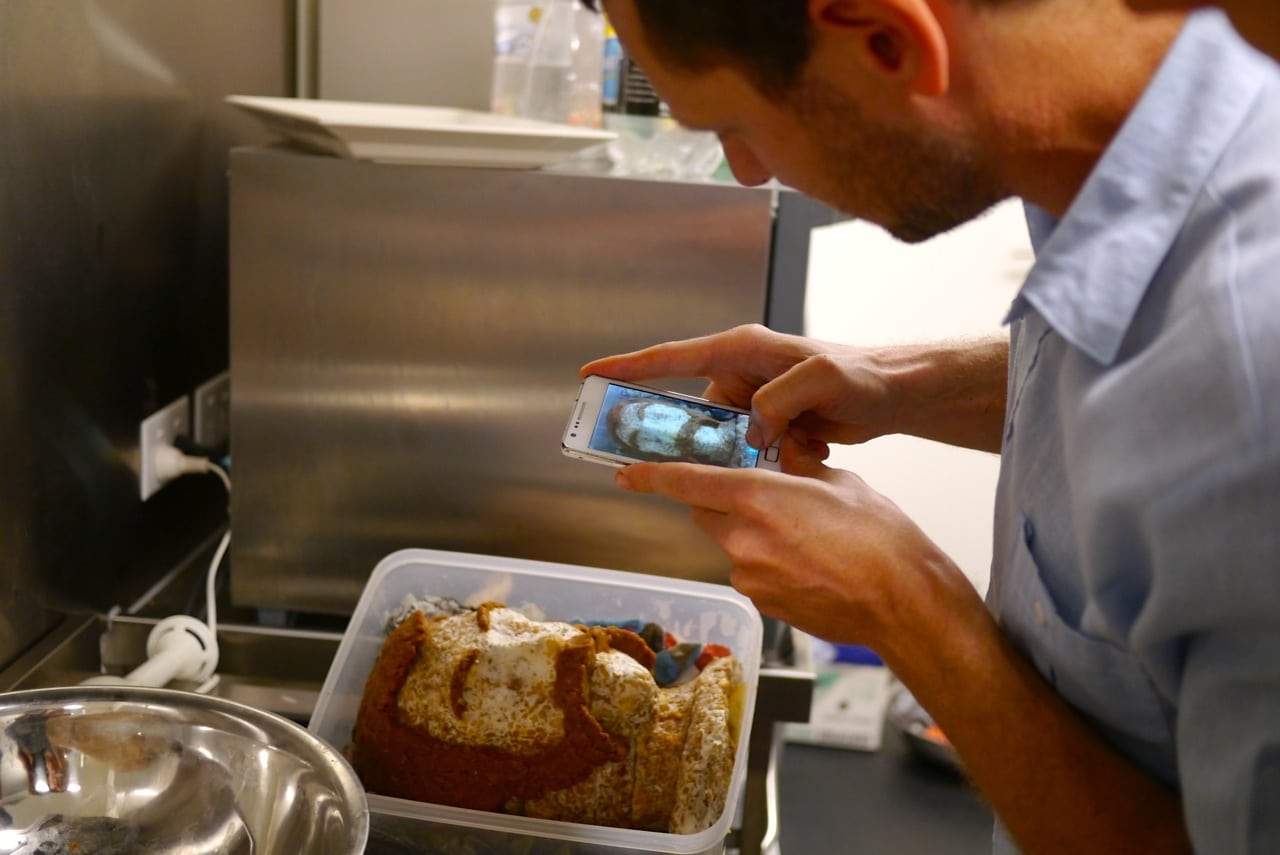 And then, there was this – a tempeh bust of Sandor (with miso hair and mo) made by the Brisbane Culture Club… i'll post separately on this later. But it was pretty awesome.
Now, we're at the Seedsavers headquarters in Byron Bay, preparing for tomorrow's fermentation workshop at Harvest Cafe and trying not to get distracted by the Seedsavers beyond-amazing library of resources.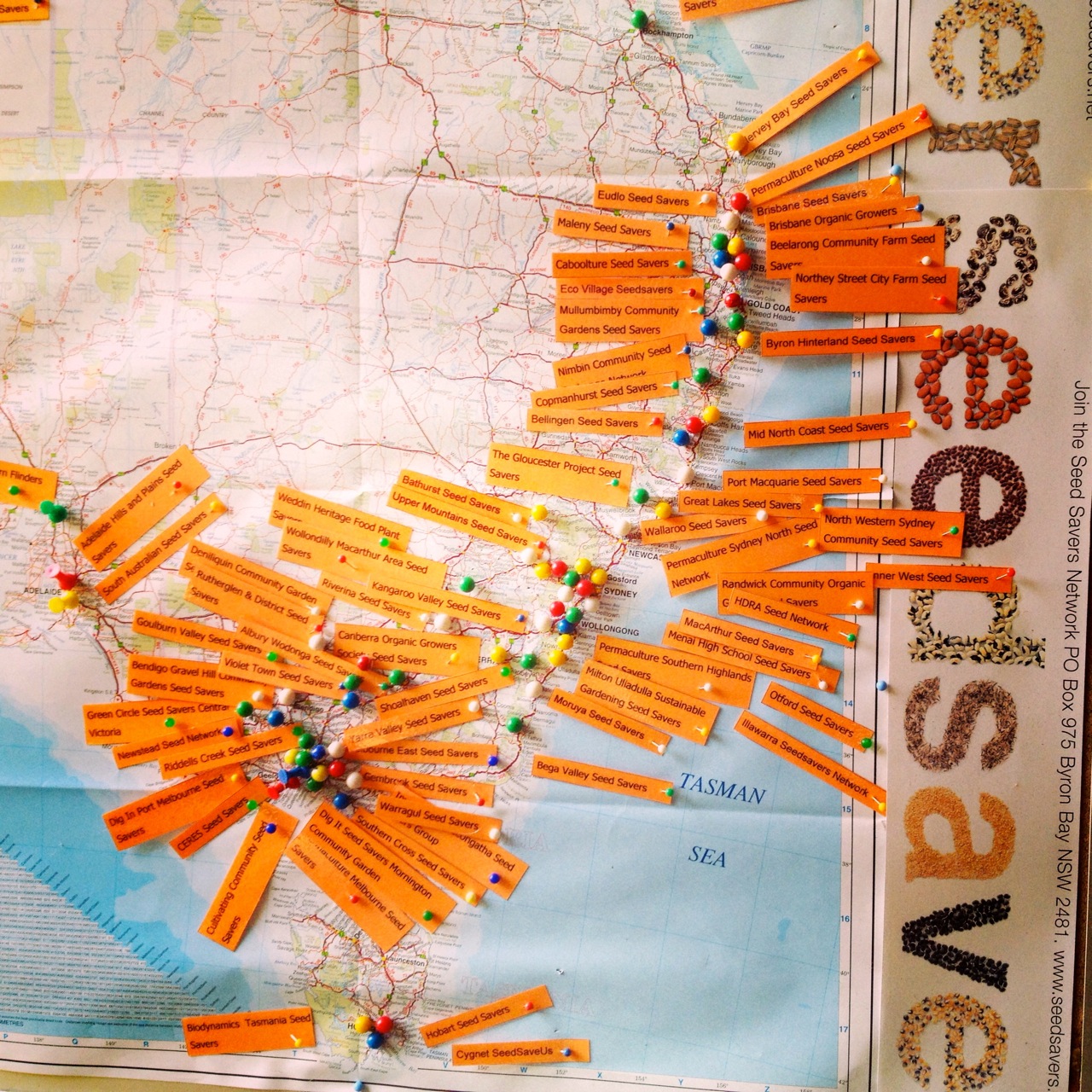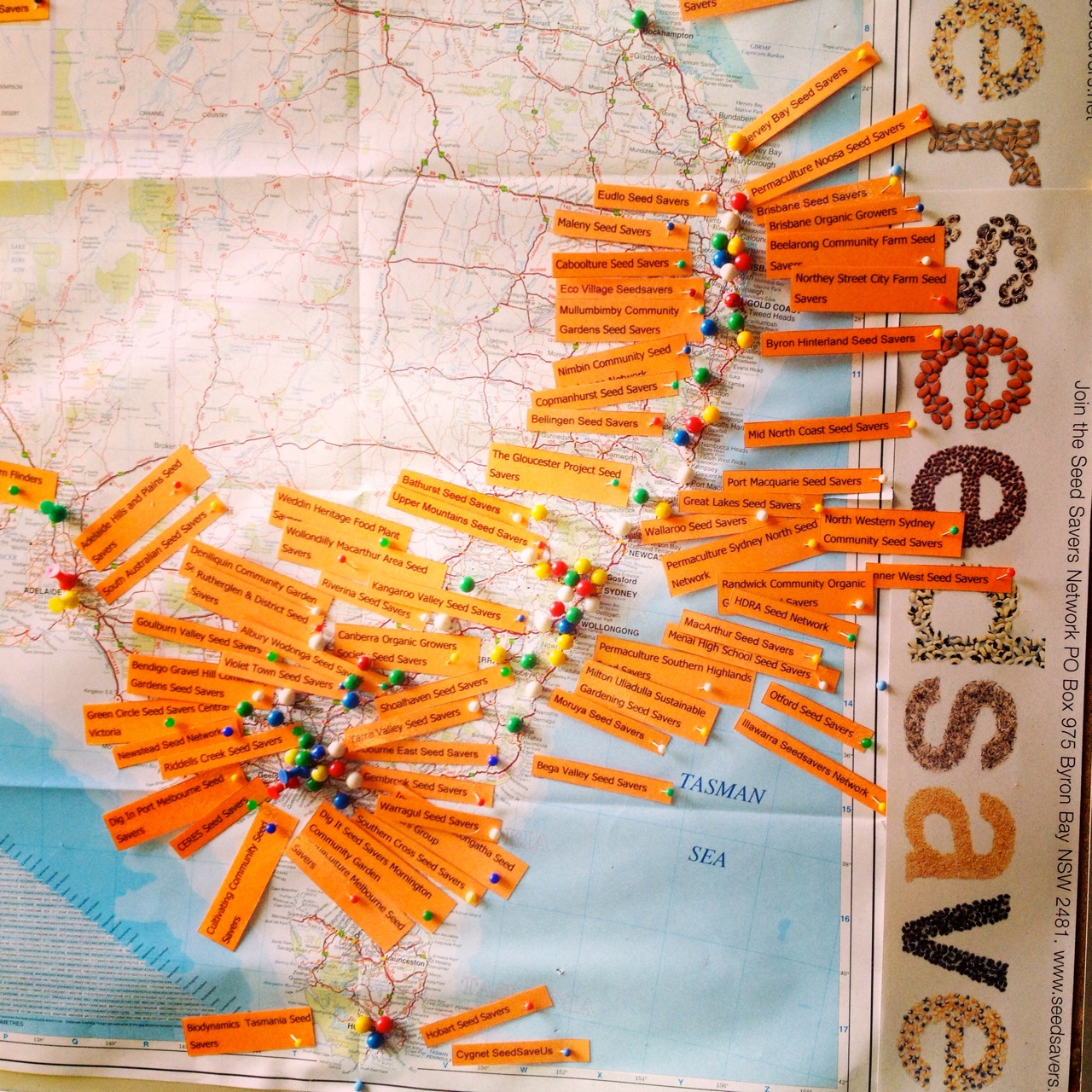 In the coming week or so I'll post all the student notes from the fermentation workshops so if you couldn't make it, stay tuned!
And in the meantime, go put a batch of kraut on. It's going to save the world, i rekon.