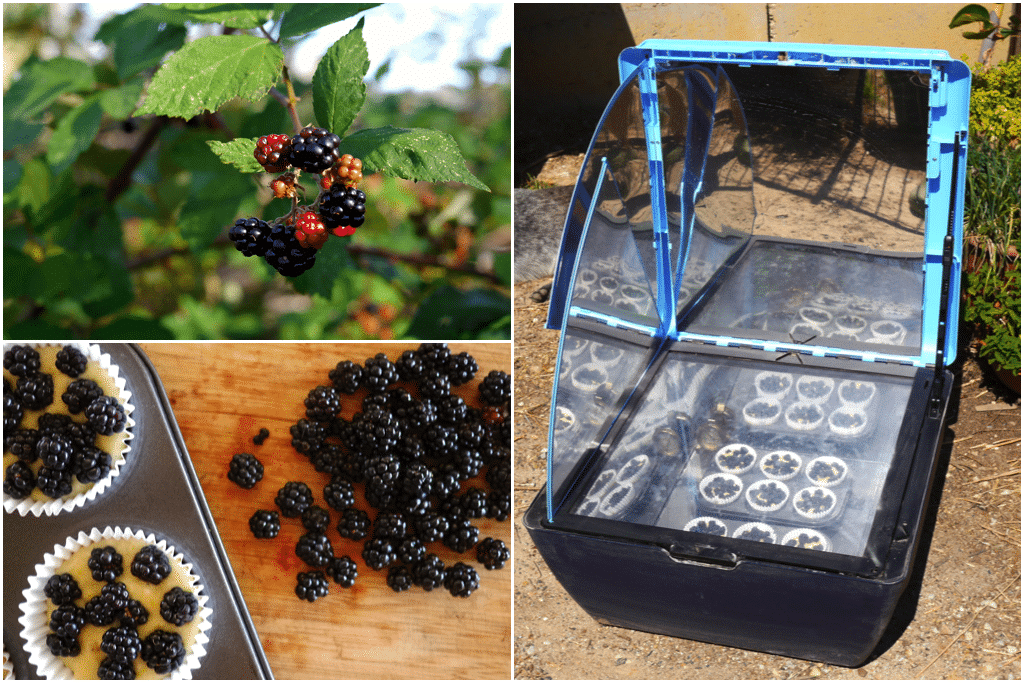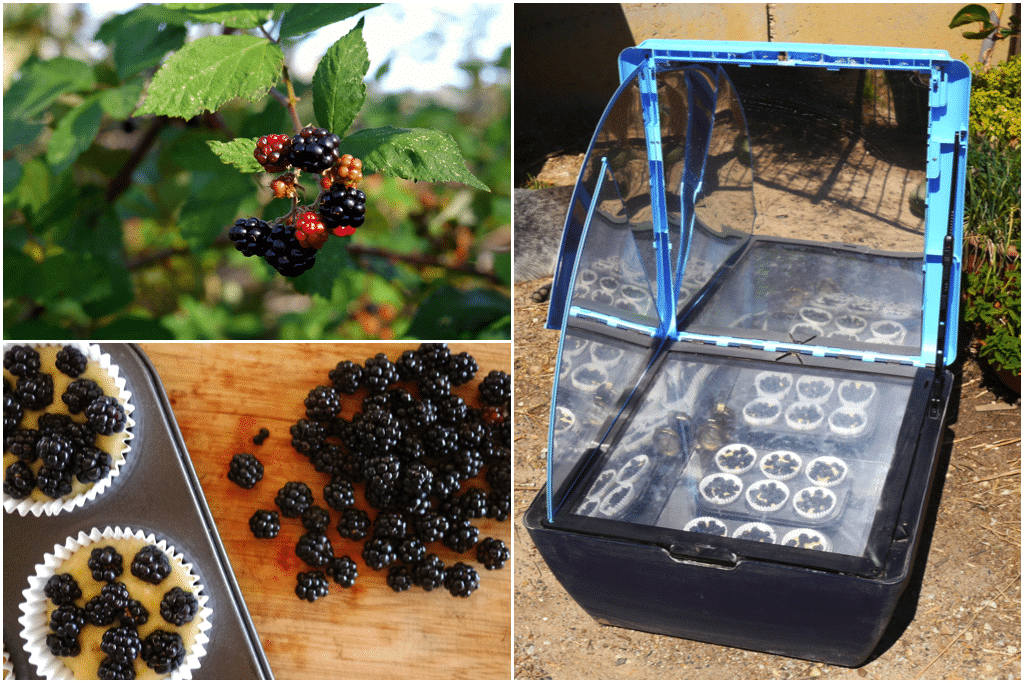 Summer and blackberry foraging go hand in hand. And alongside them goes the heat of the season. Better make the most of it! Solar cooking time.
The tinyhouse on a hot day is a delicious little envelope of coolness that I would not mess with for the world. And we only have a woodstove anyways, so baking is out. Commence solar cooking experiments…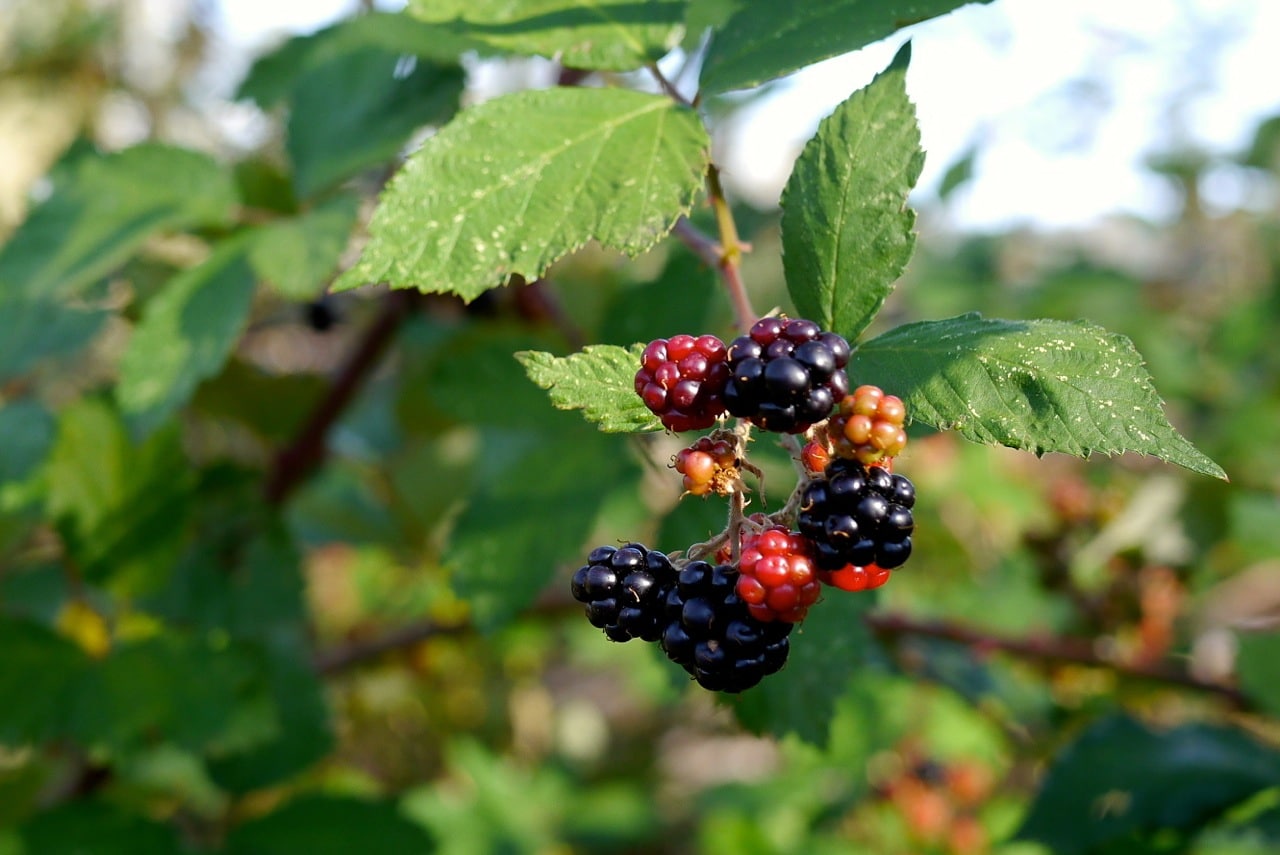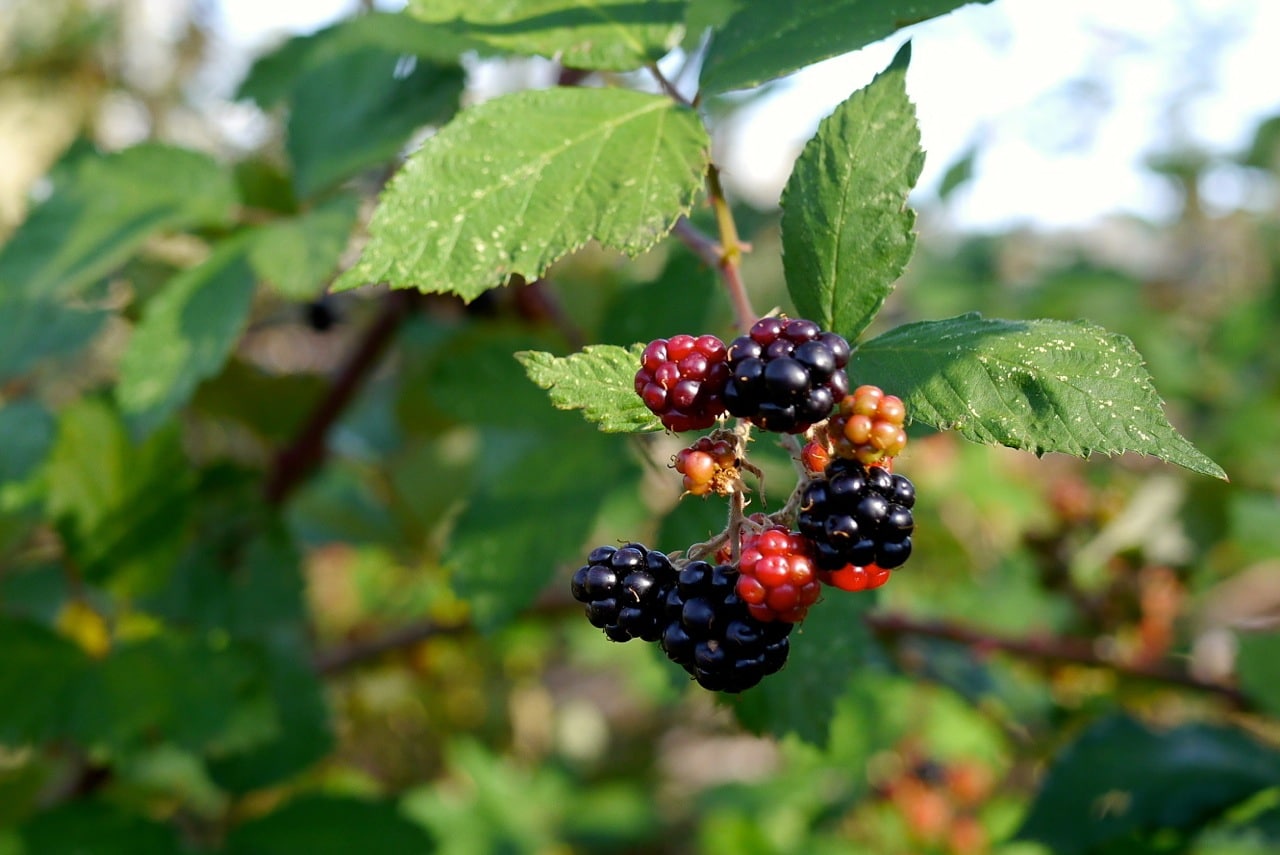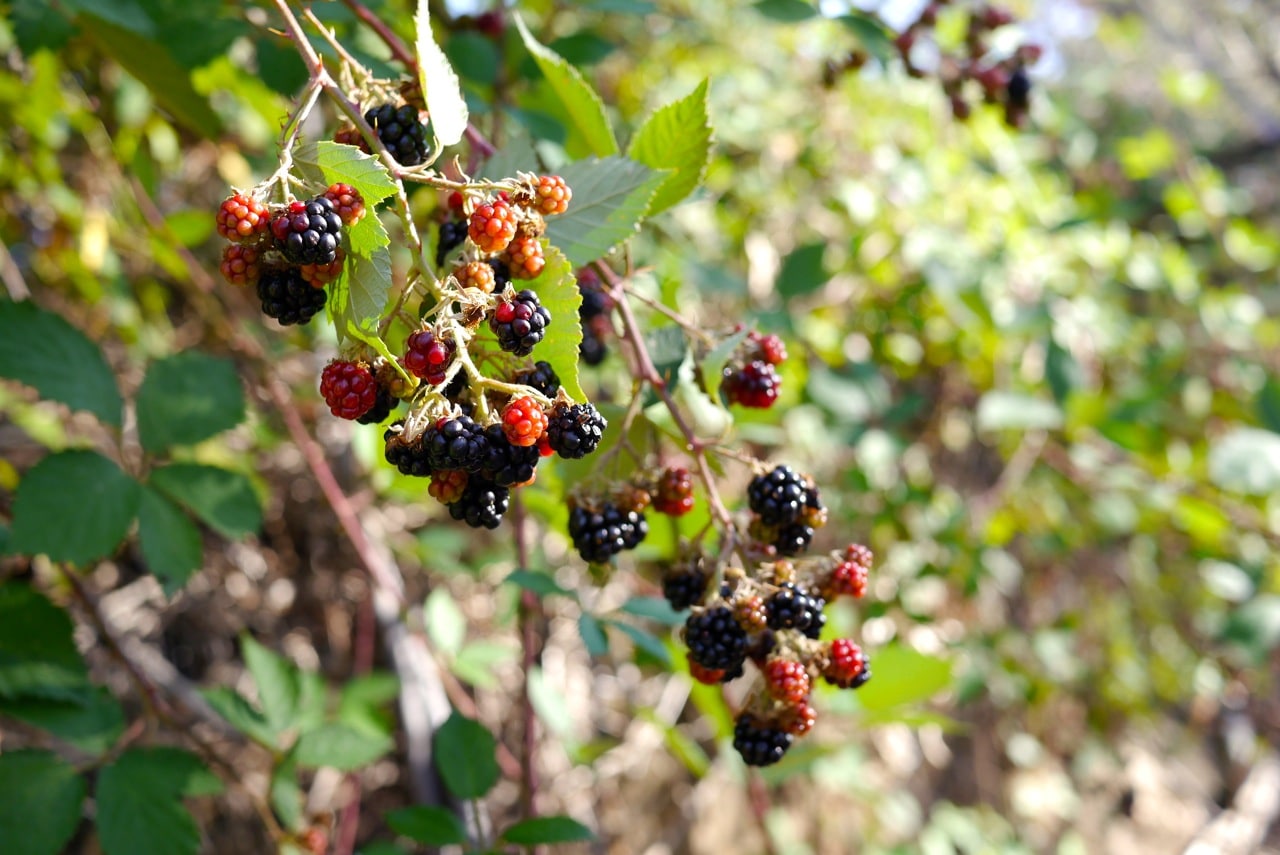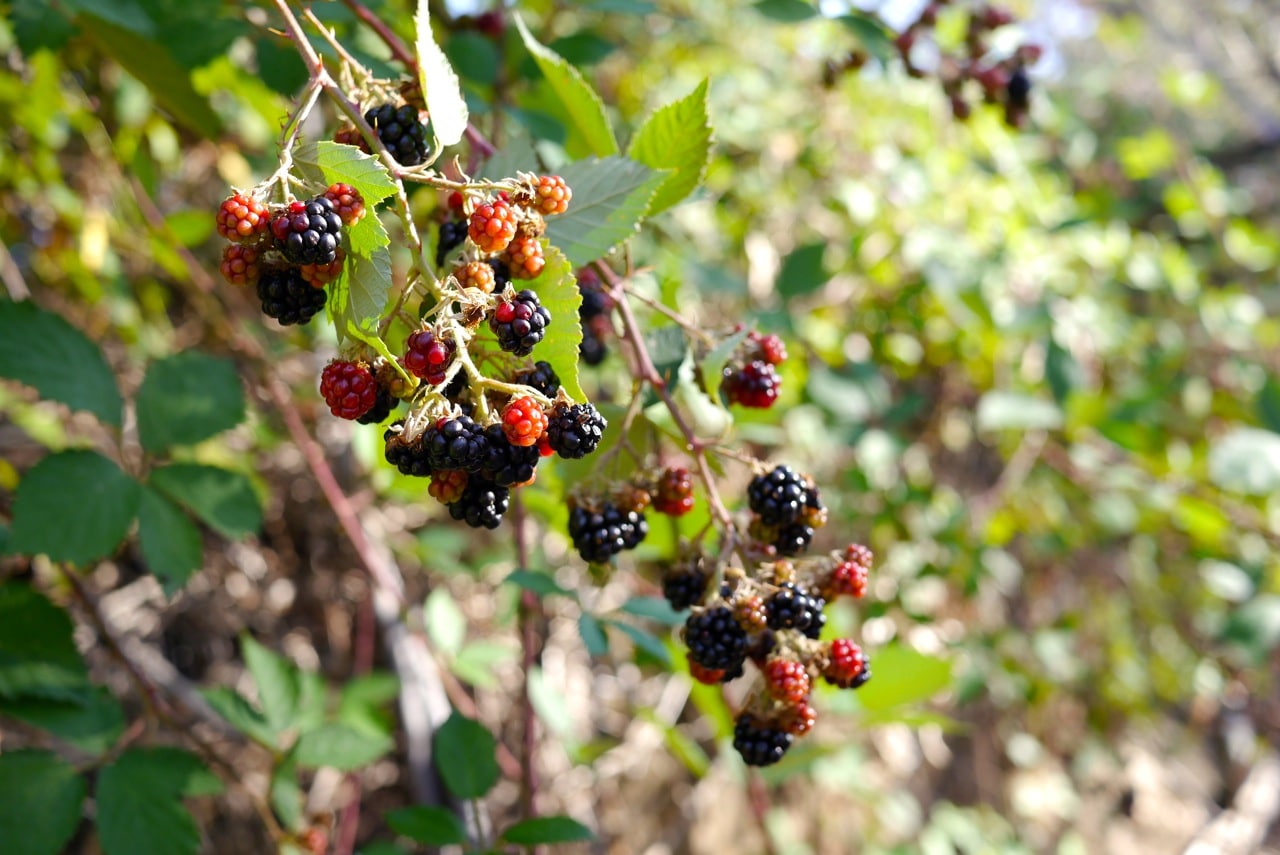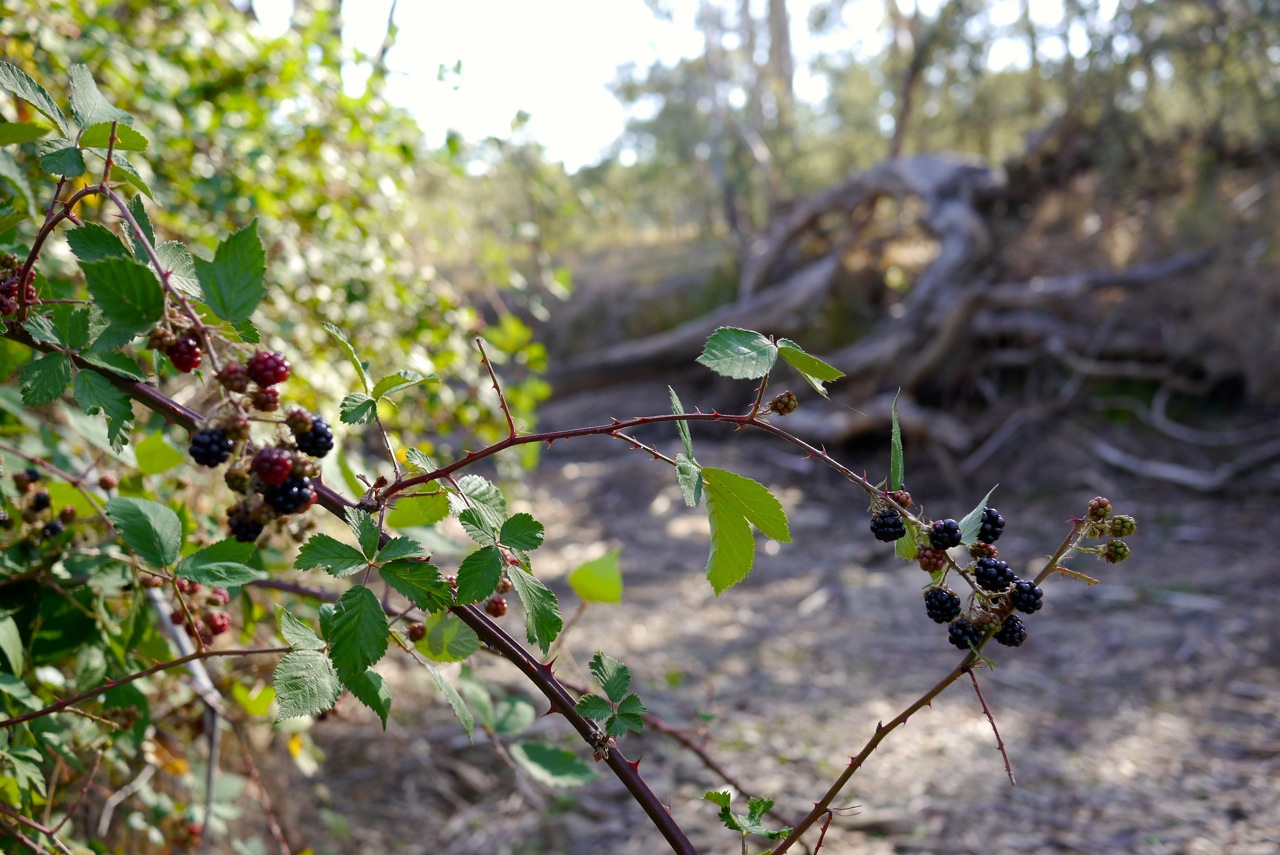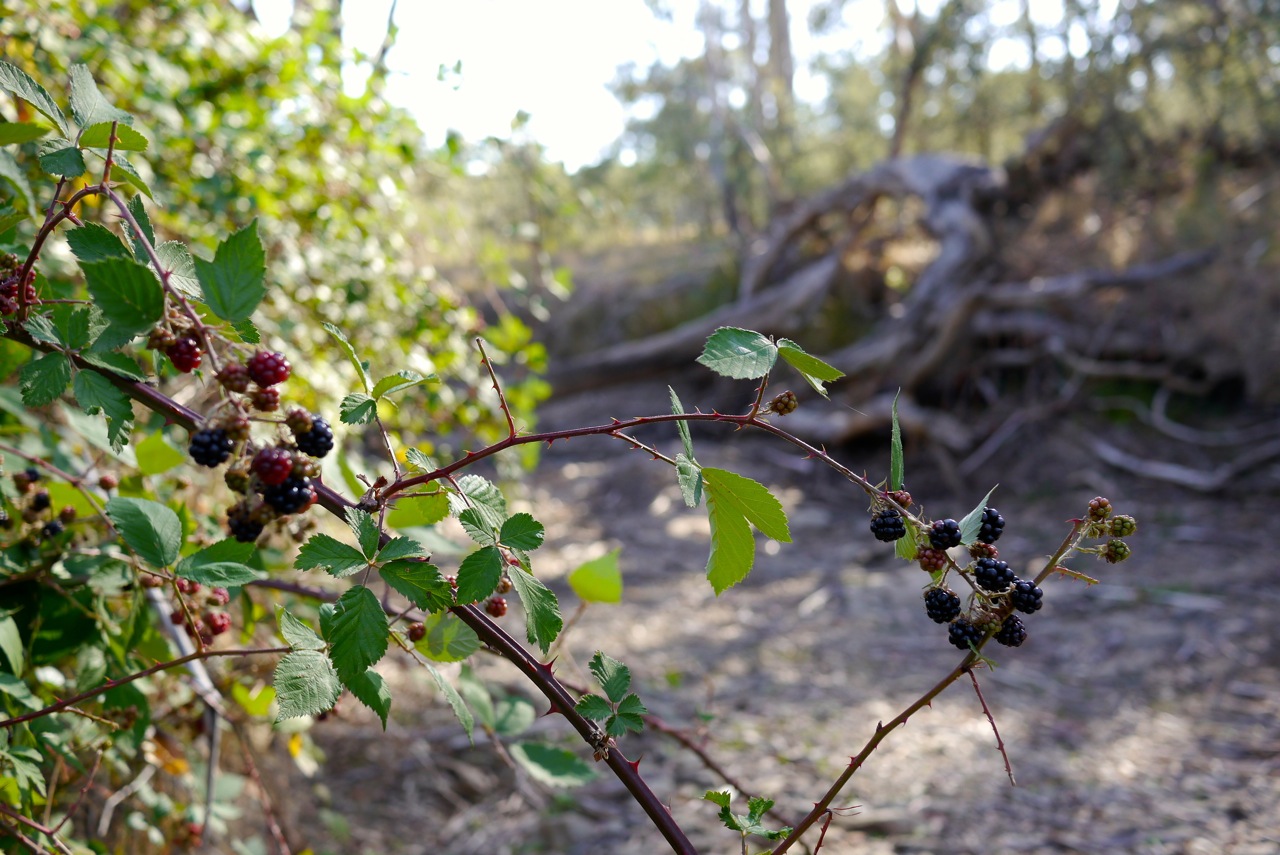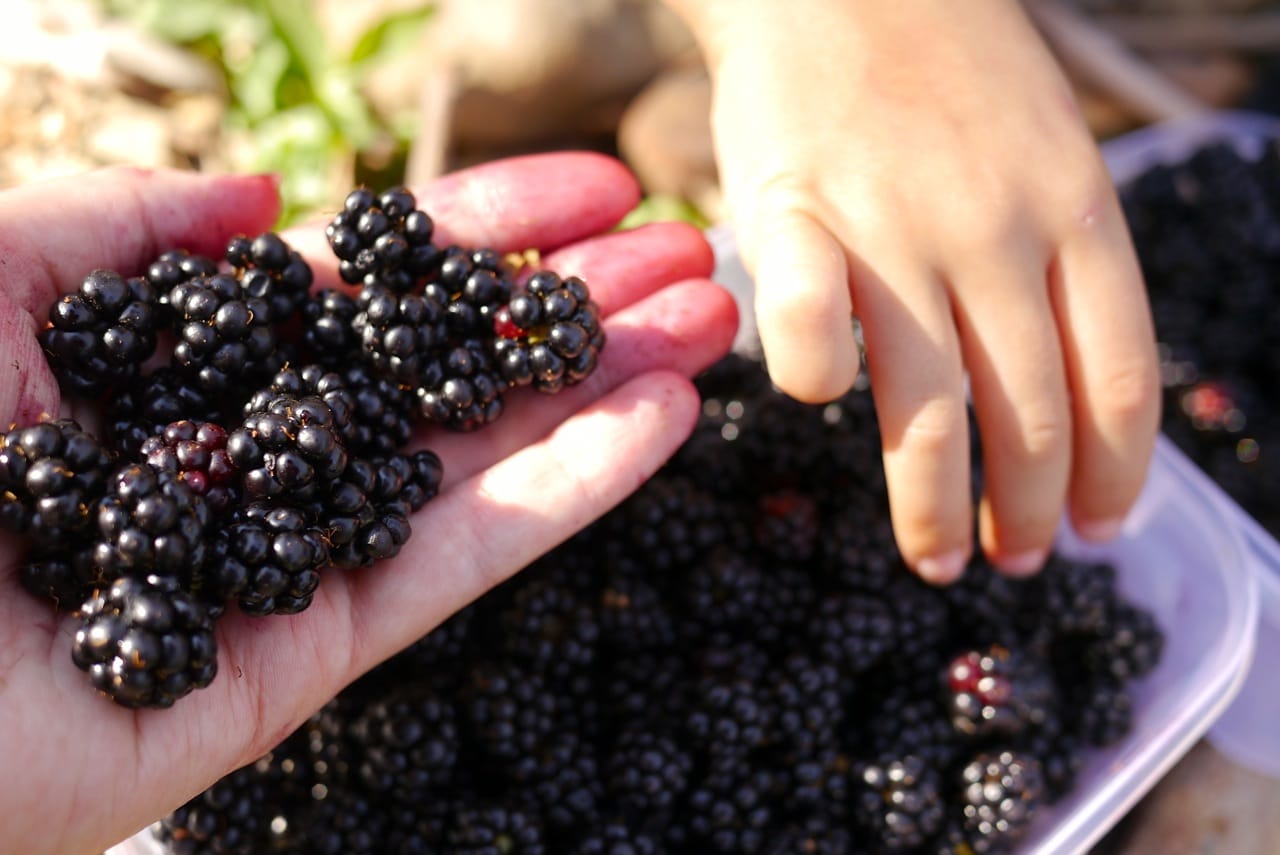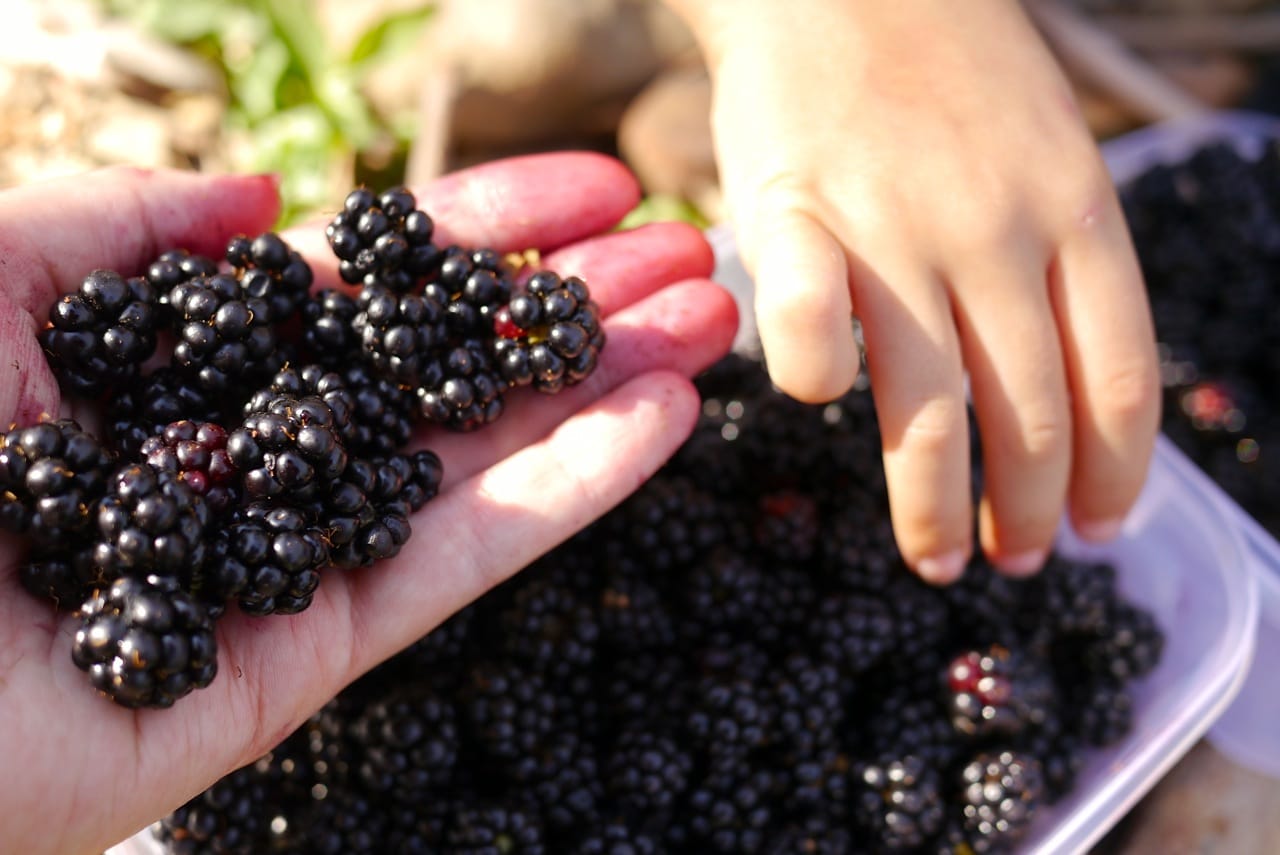 The blackberries are a little small this year, given the lack of rain hereabouts. While they're not as plump as last year, the heat makes them sweeter.
And if you feel towards blackberries the way I feel towards blackberries, size is so not an issue.
Because blackberry foraging is actually about the quiet, the slowness, the cool of the morning, the little wrens' nests you find in the brambles mid-hunt, and the promise of a bucket-full of black gold, at the end.
The downside of small blackberries is that the seed-to-blackberry ratio is lessened, so if you stew them, it's a very, very seedy (but still tasty) result. So i thought best to sprinkle them on something baked.
In our house, 'something baked' often defaults to becoming banana muffins. Because i know the mix by heart, because it consistently works, and because everyone eats them with gusto, always.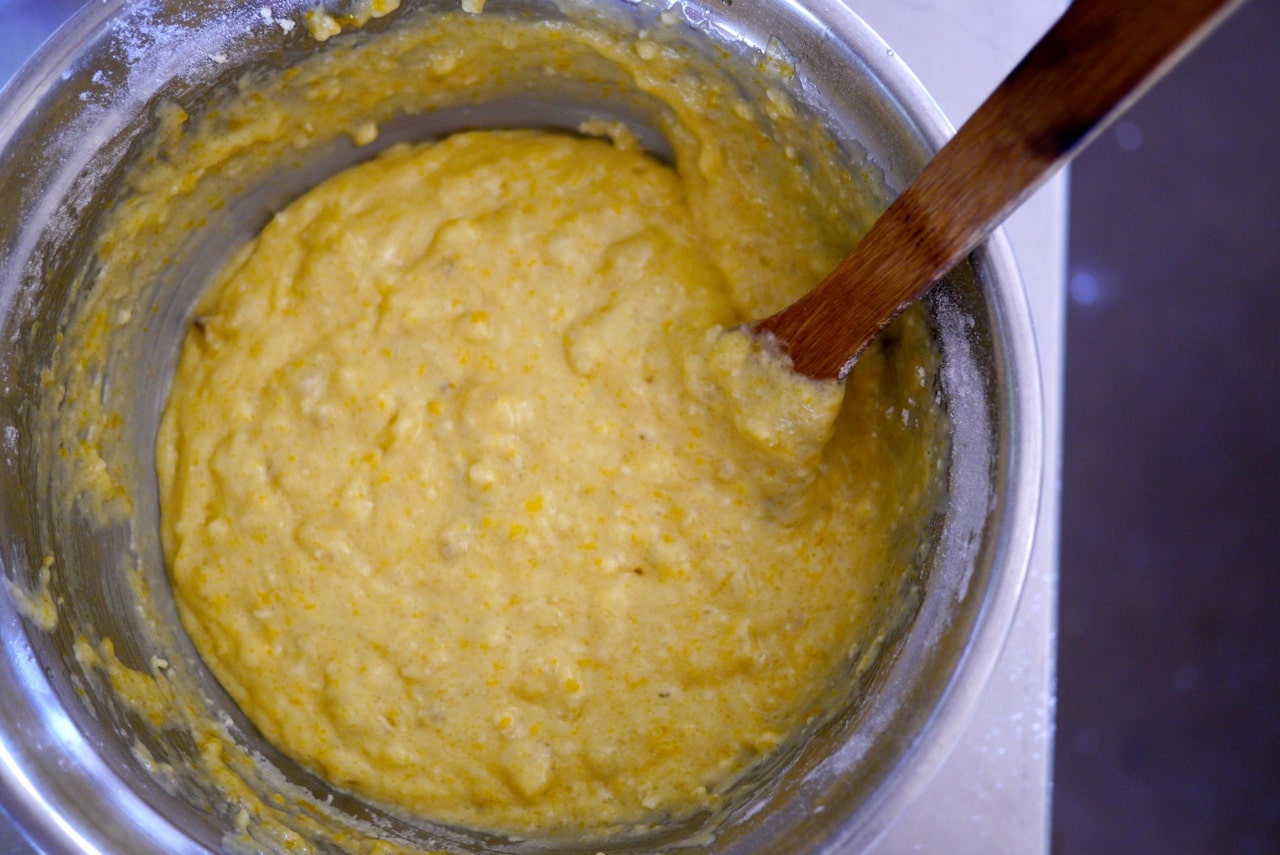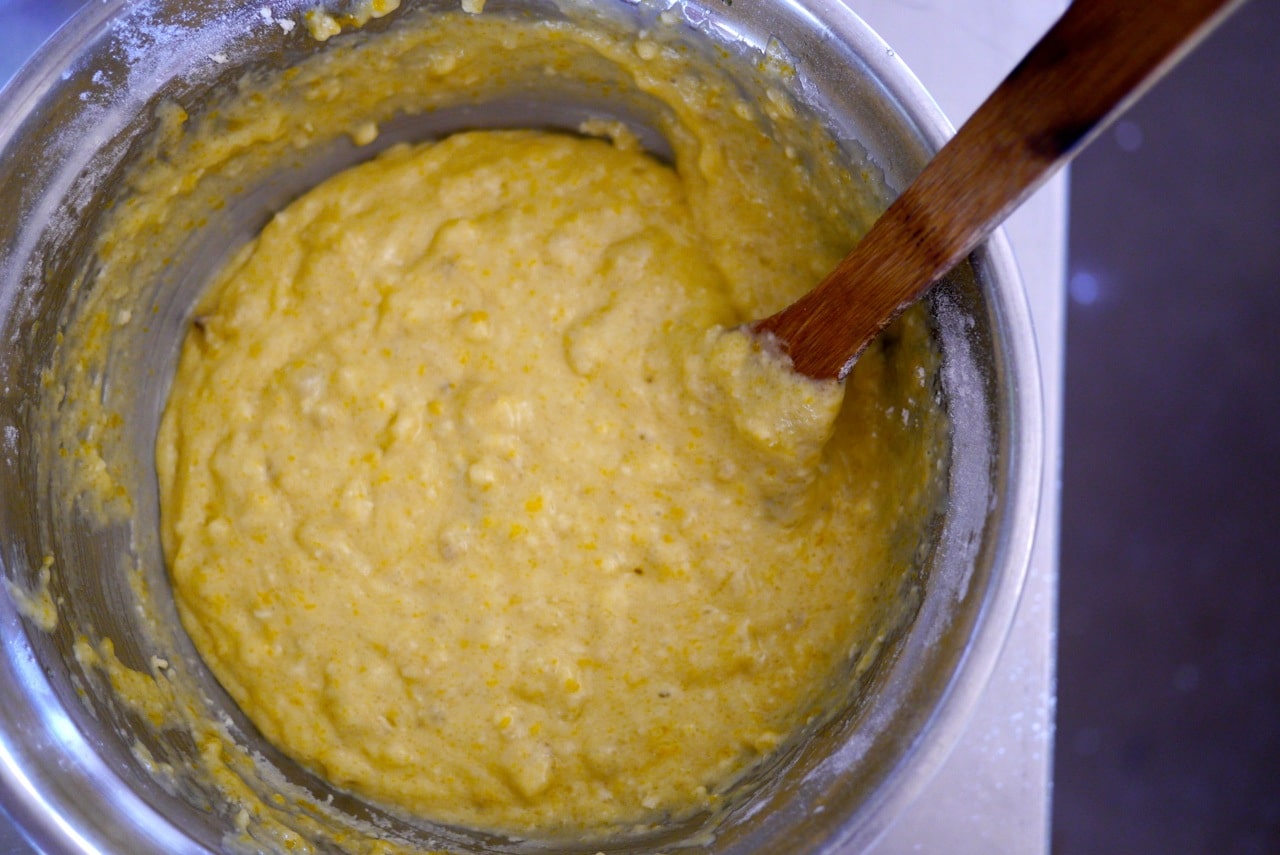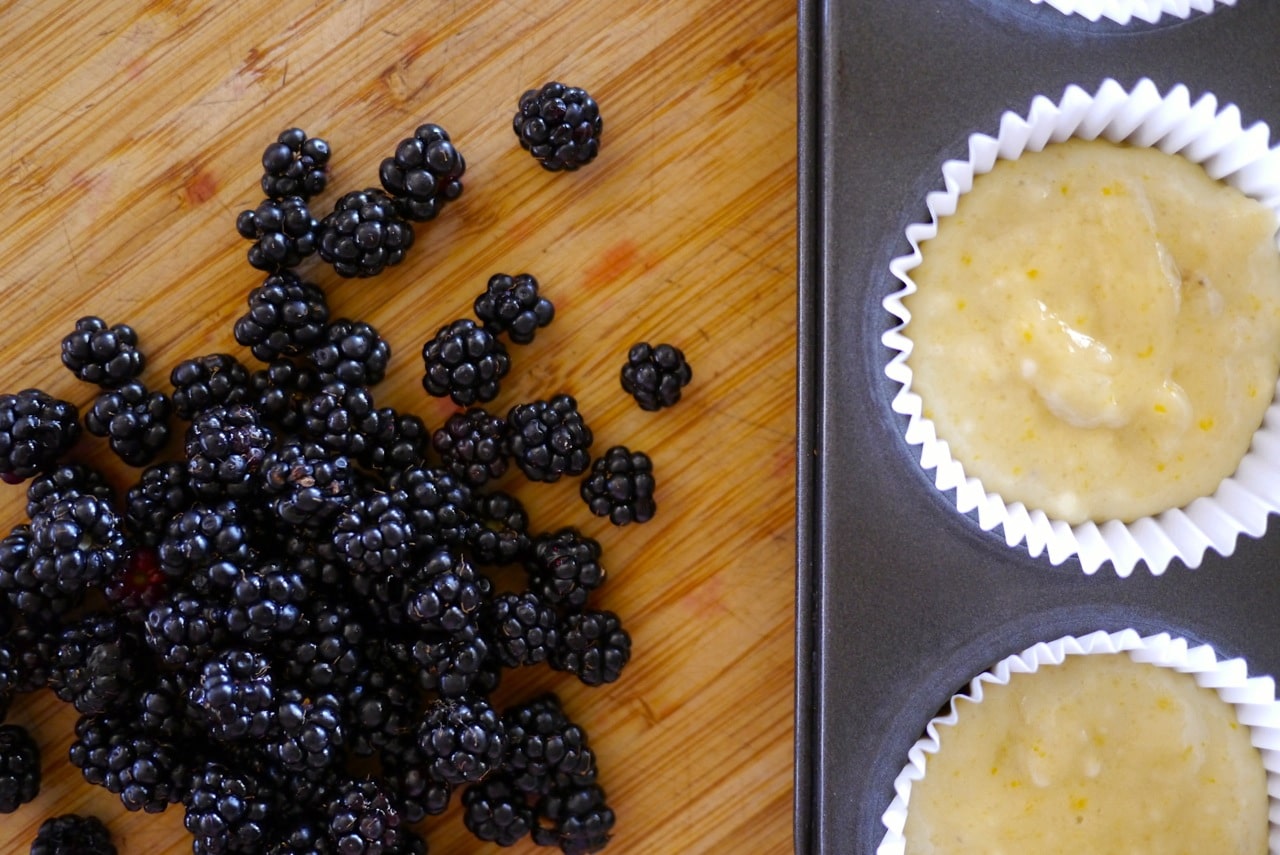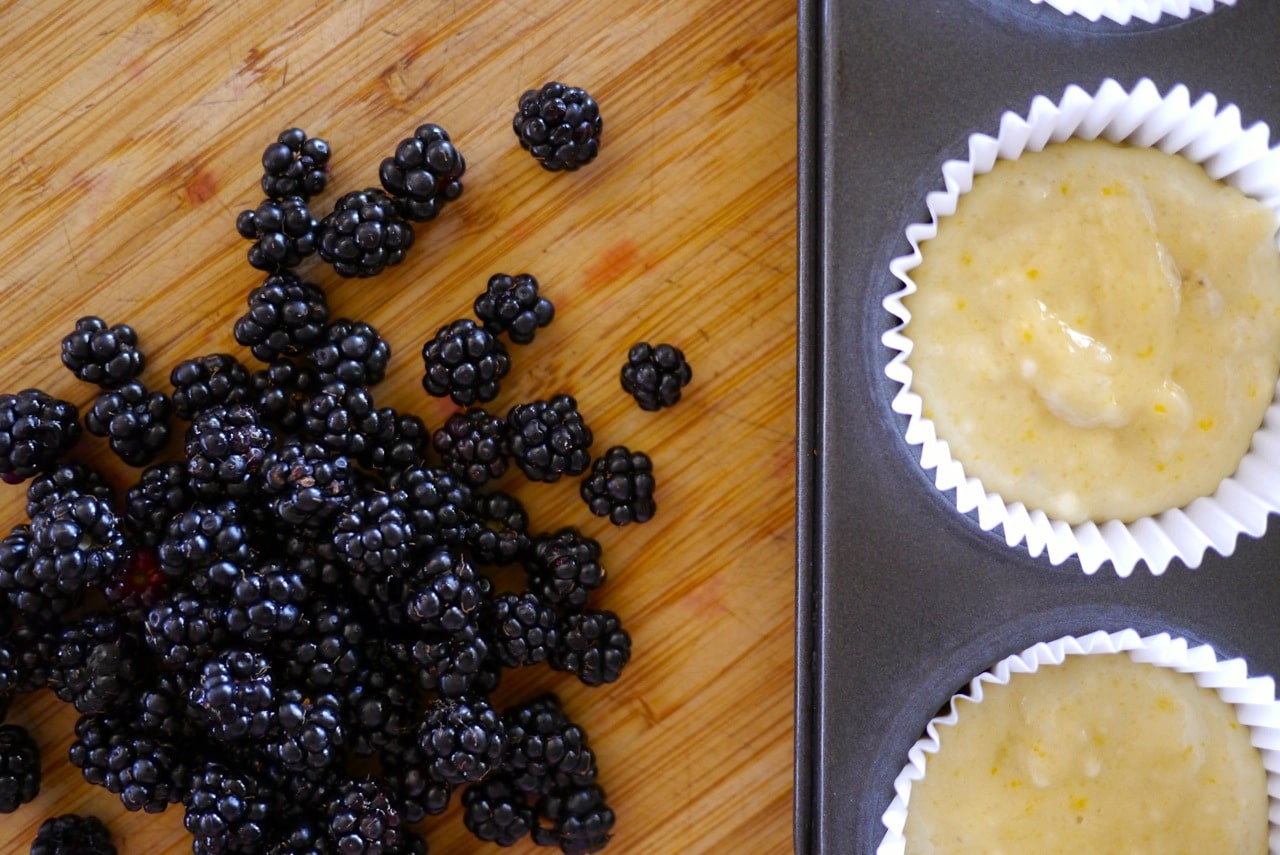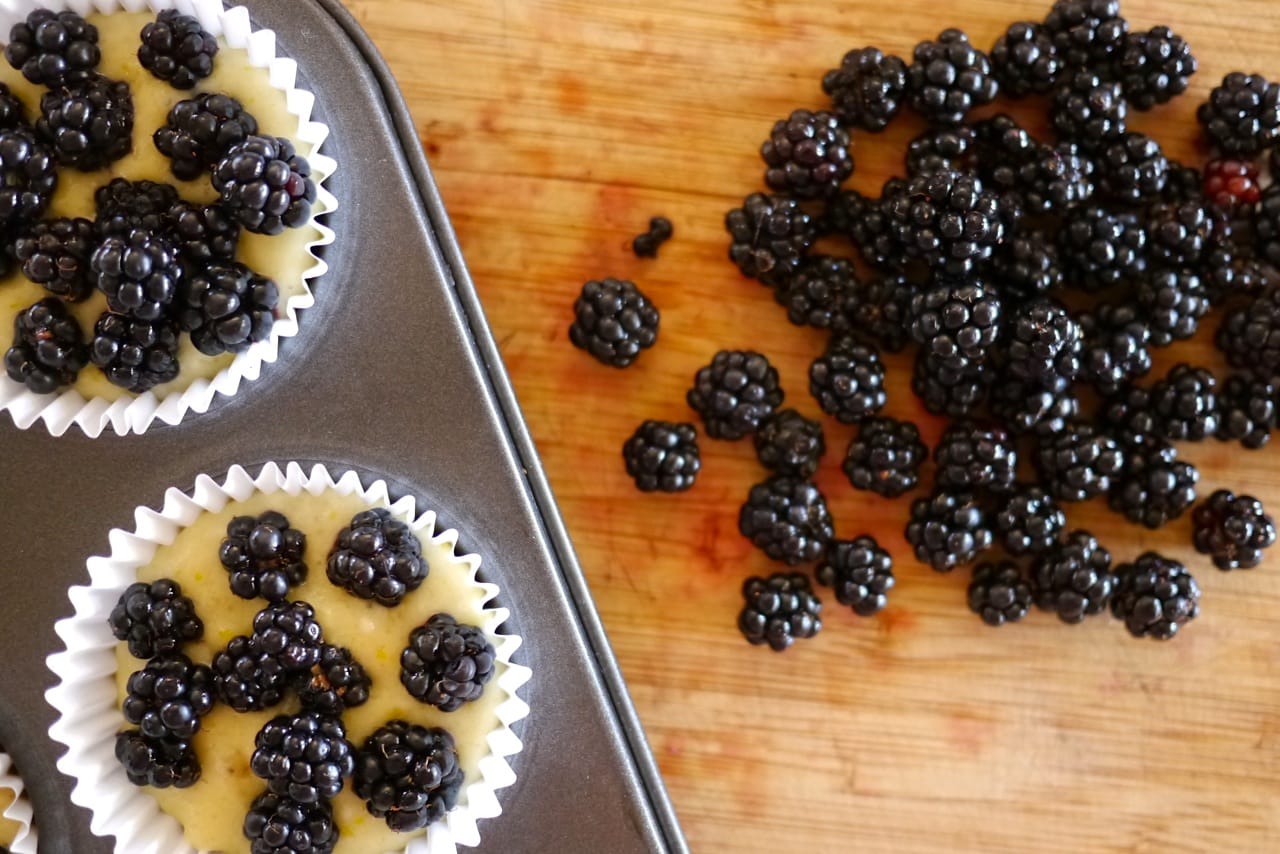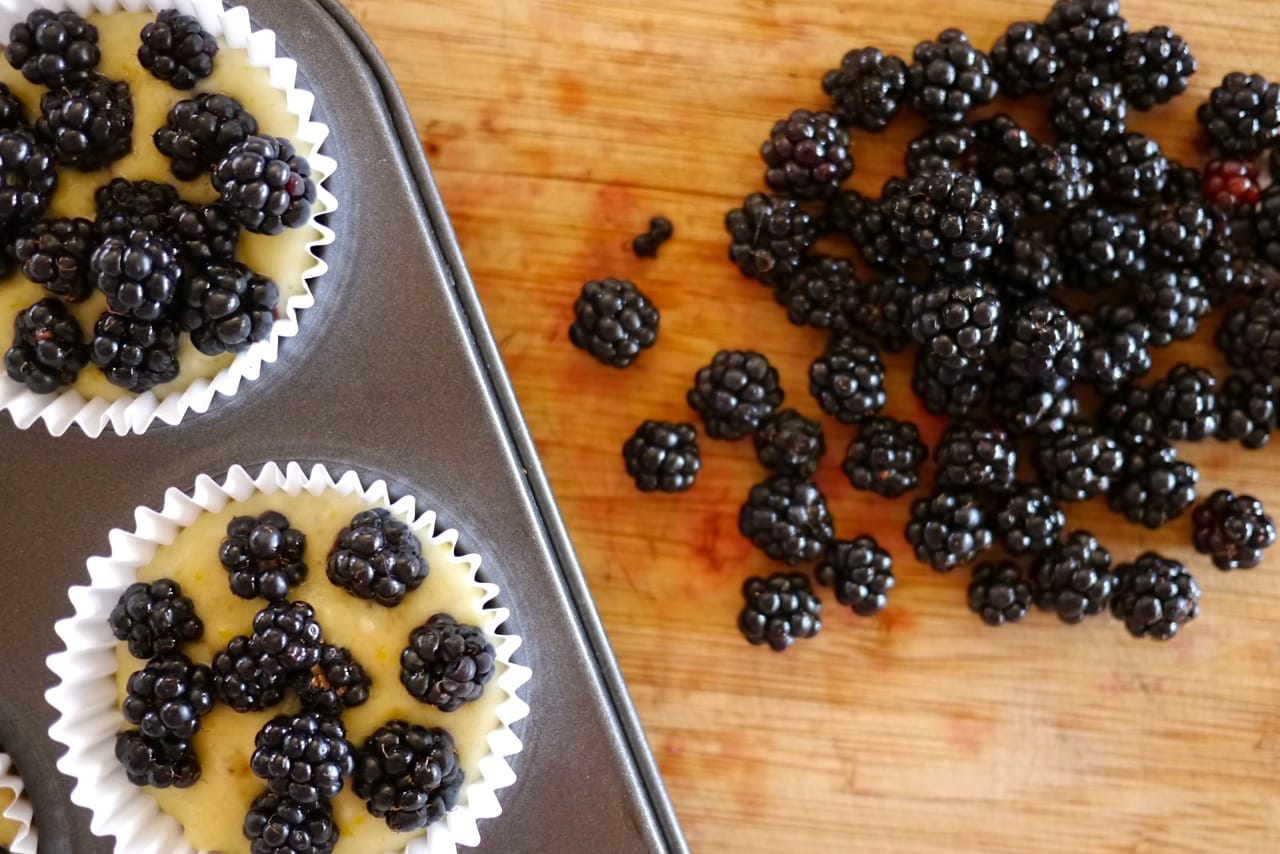 Milkwood Farm's fail-safe basic cake mix
4 oz olive oil (or butter, or whatever your fat of choice is)
6 oz sugar (or honey)
2 eggs
3 mashed bananas OR 2 oranges – grated rind and juice
2 C SR flour
1/4 C milk (or milk kefir if you have it)
splash of vanilla essence
nuts and seedy things of your choice
Firstly, a note that you can substitute whatever else you like for the banana volume – we've done peach, apple, berries, orange etc.
Just think in terms of the sweetness, squishiness and moisture level of 3 mashed bananas, and keep that in mind when you're substituting whatever else.
Mix in order of ingredients, and there you have it. If making a cake, stick in a lined tin. Bake at 160 c ish 55-65 mins.
If making muffins (ok cupcakes, really) spoon 'em out and bake at 190 C for 10-15 minutes (these cooking times are for a normal oven).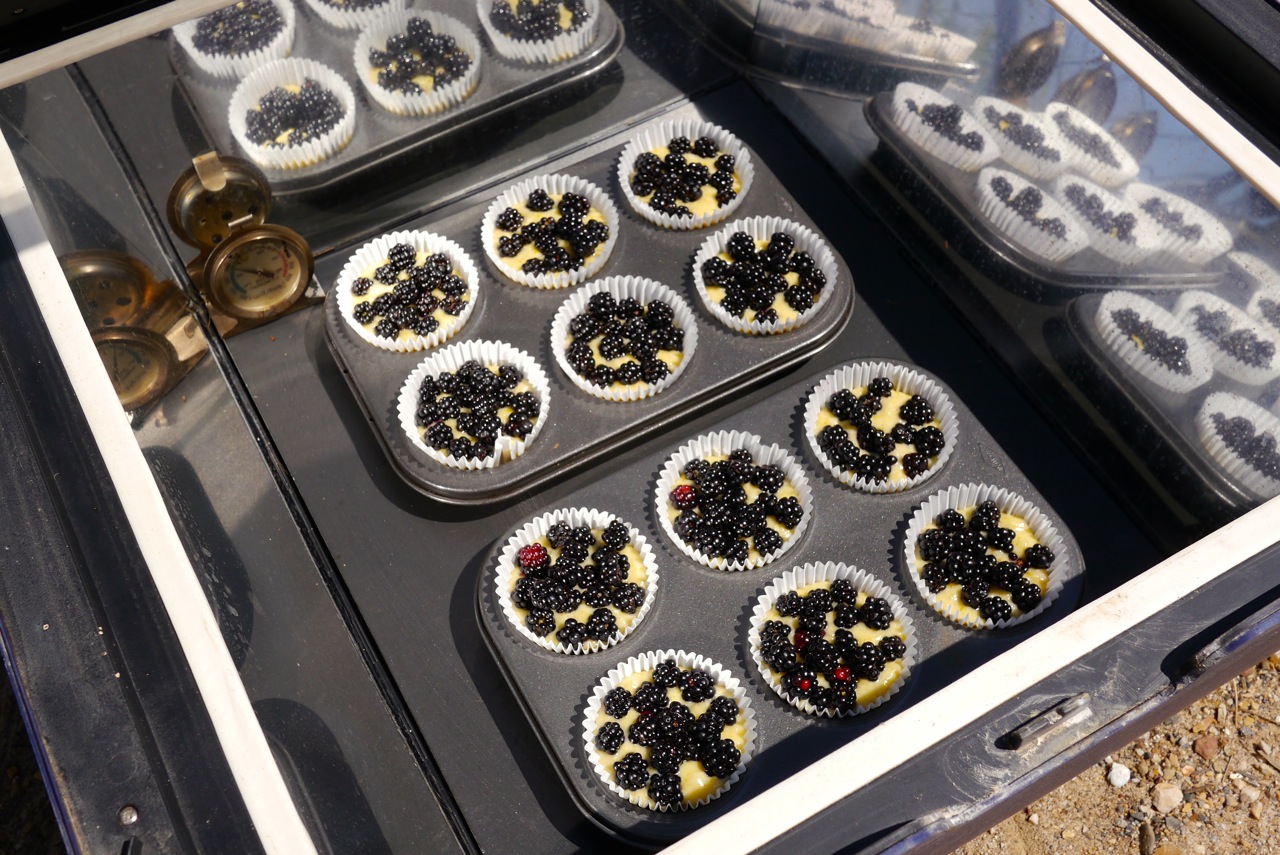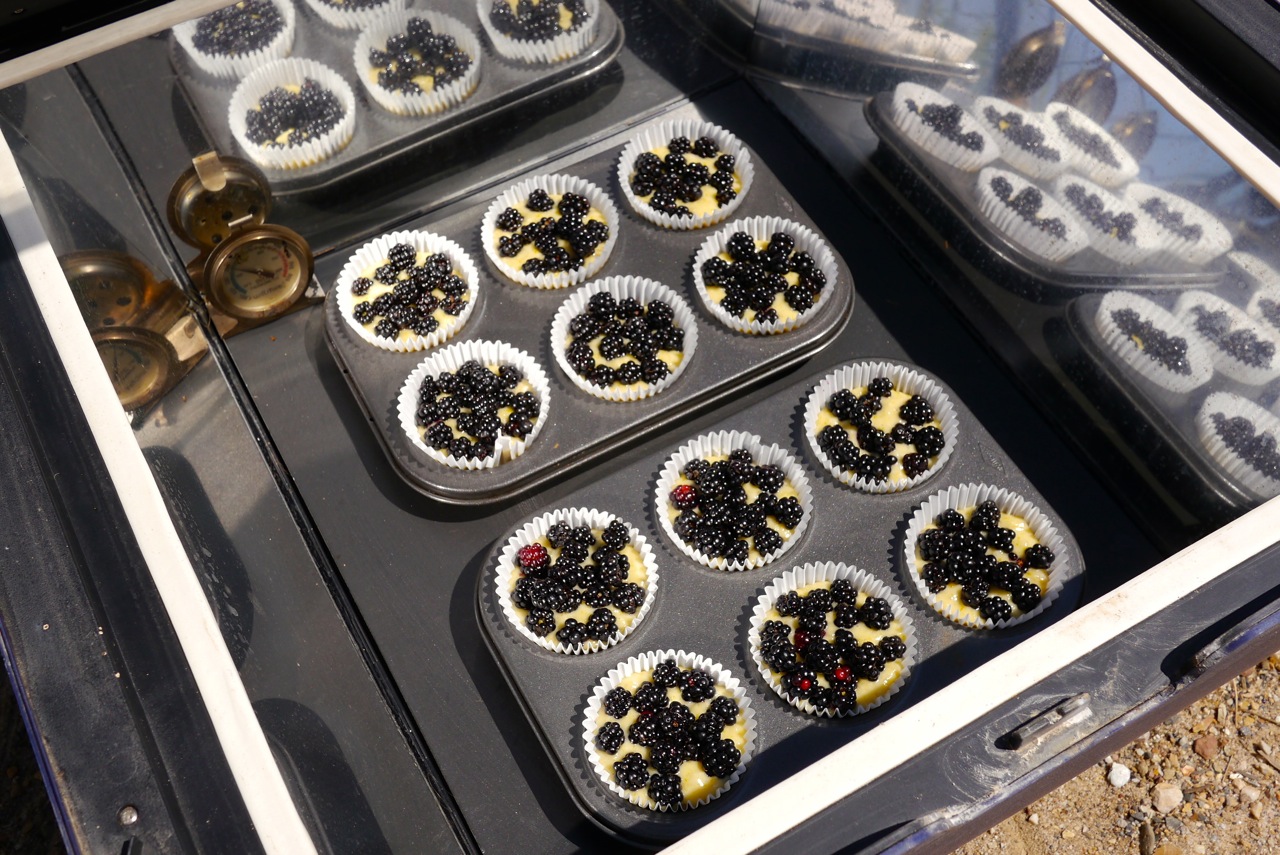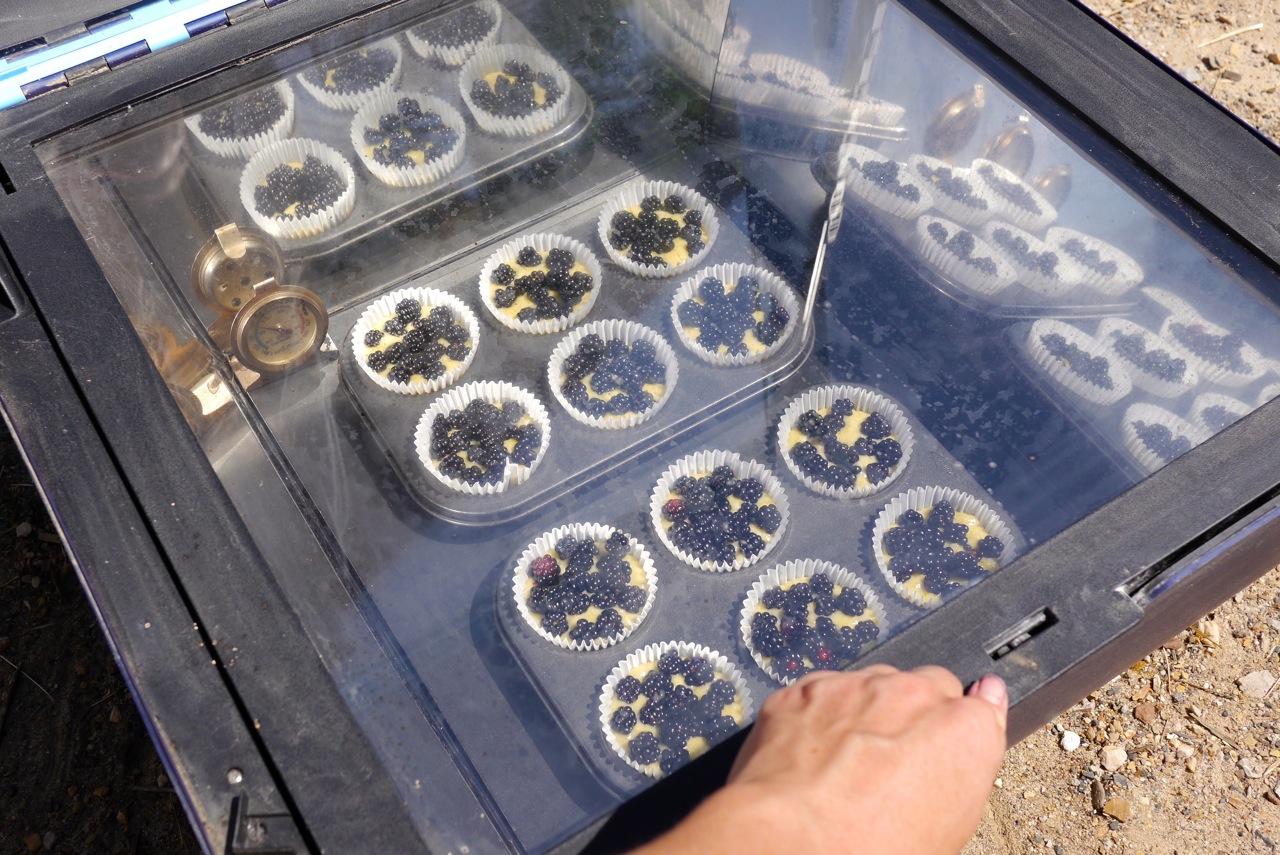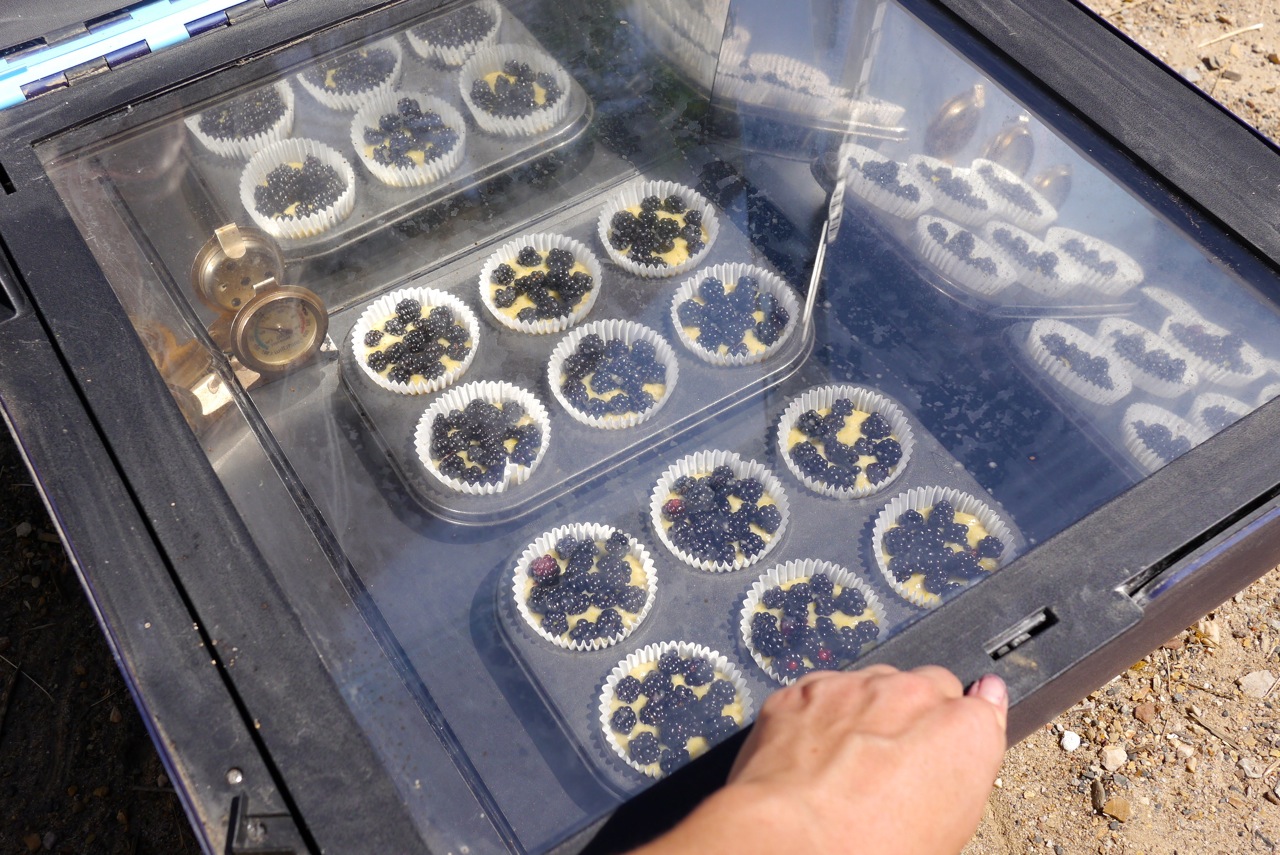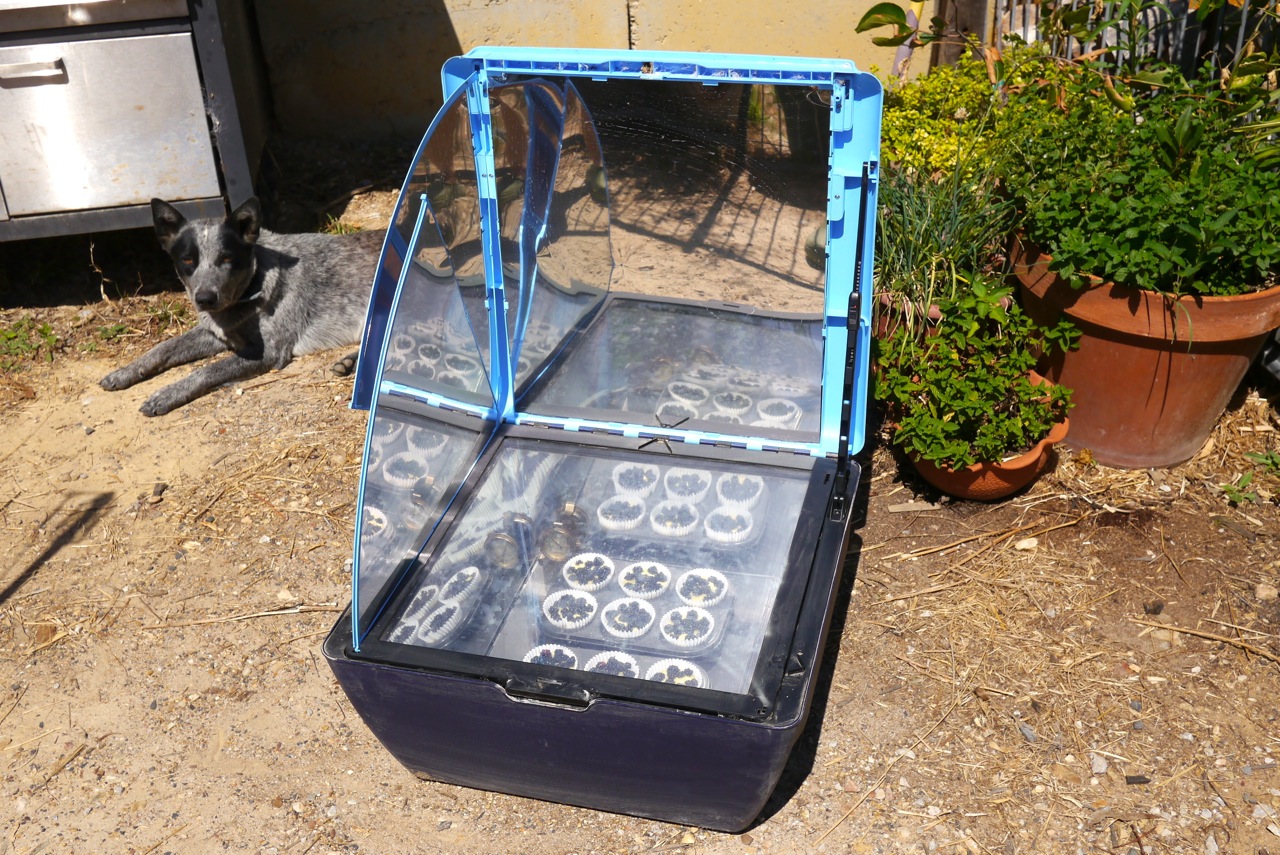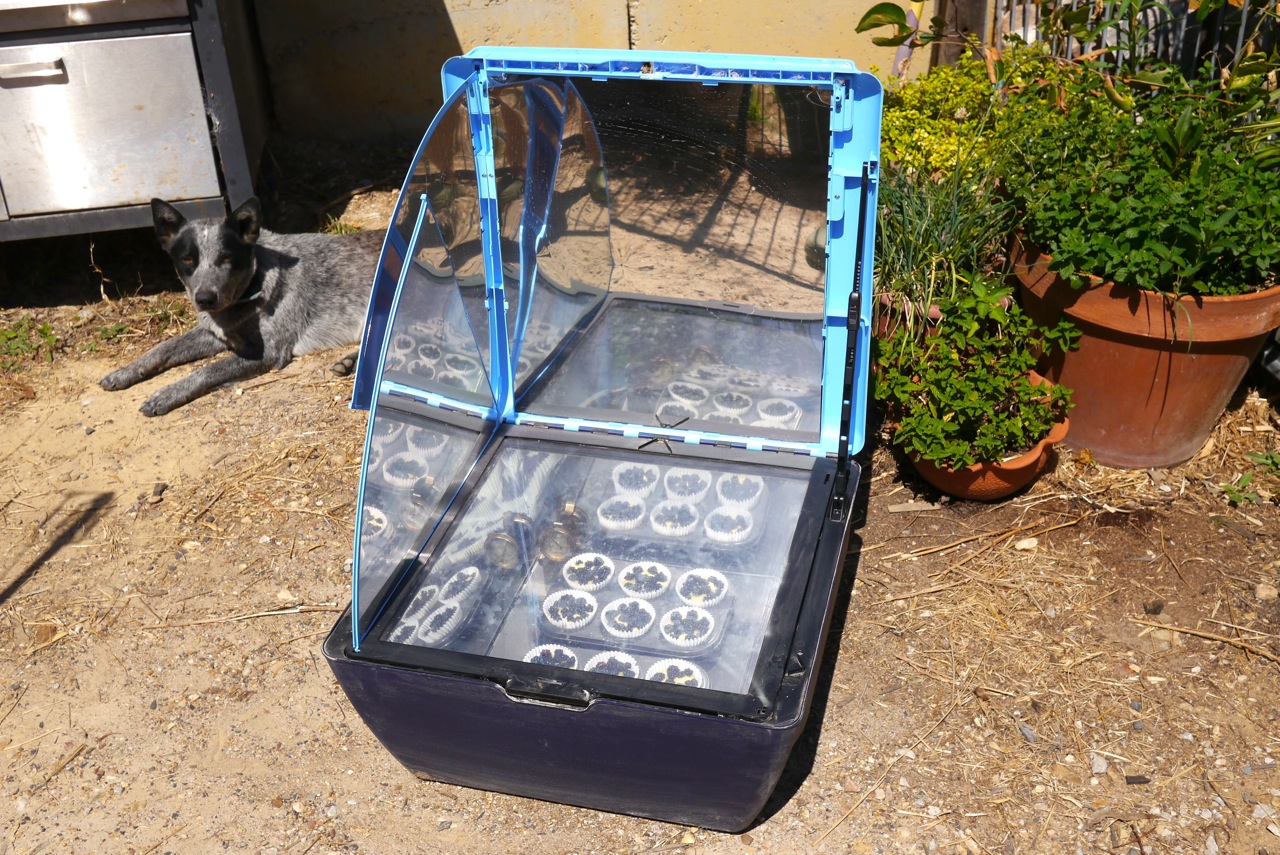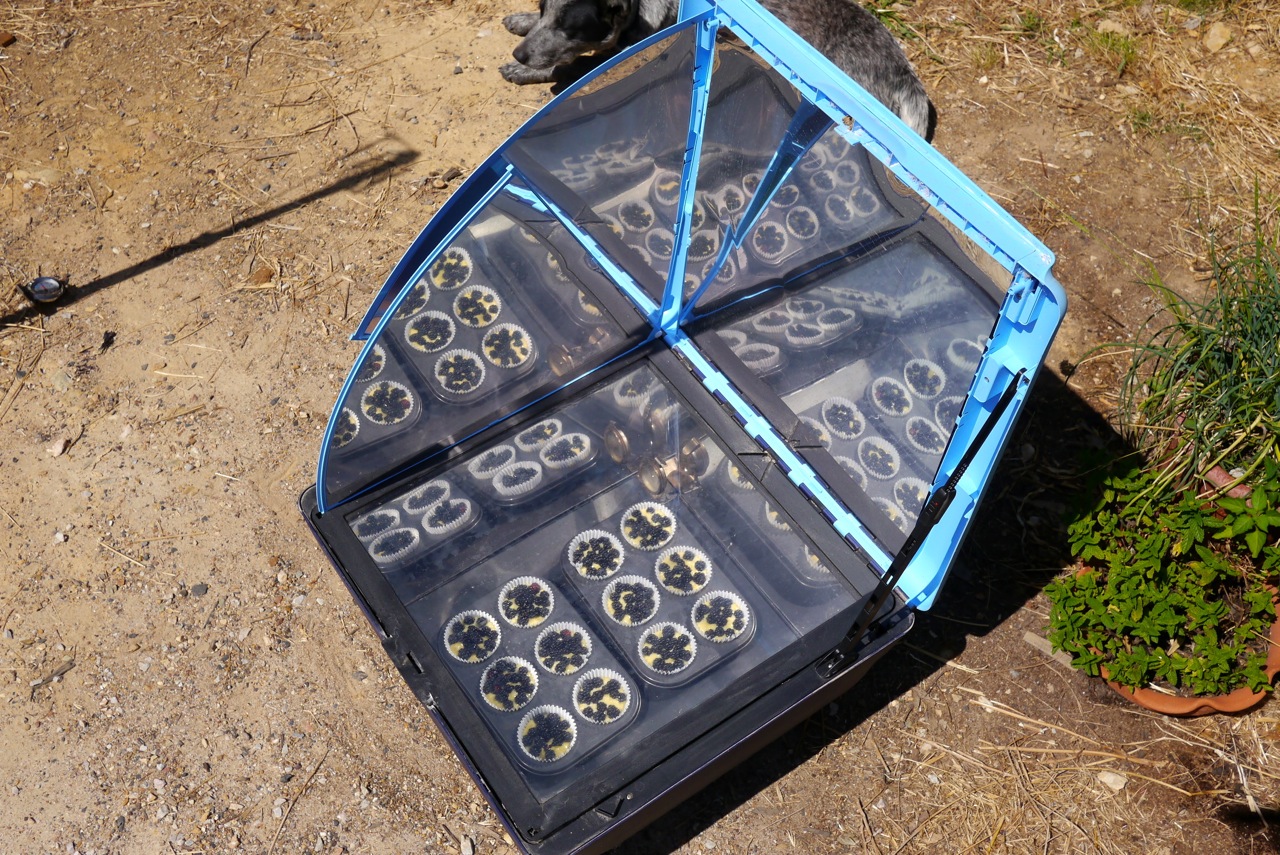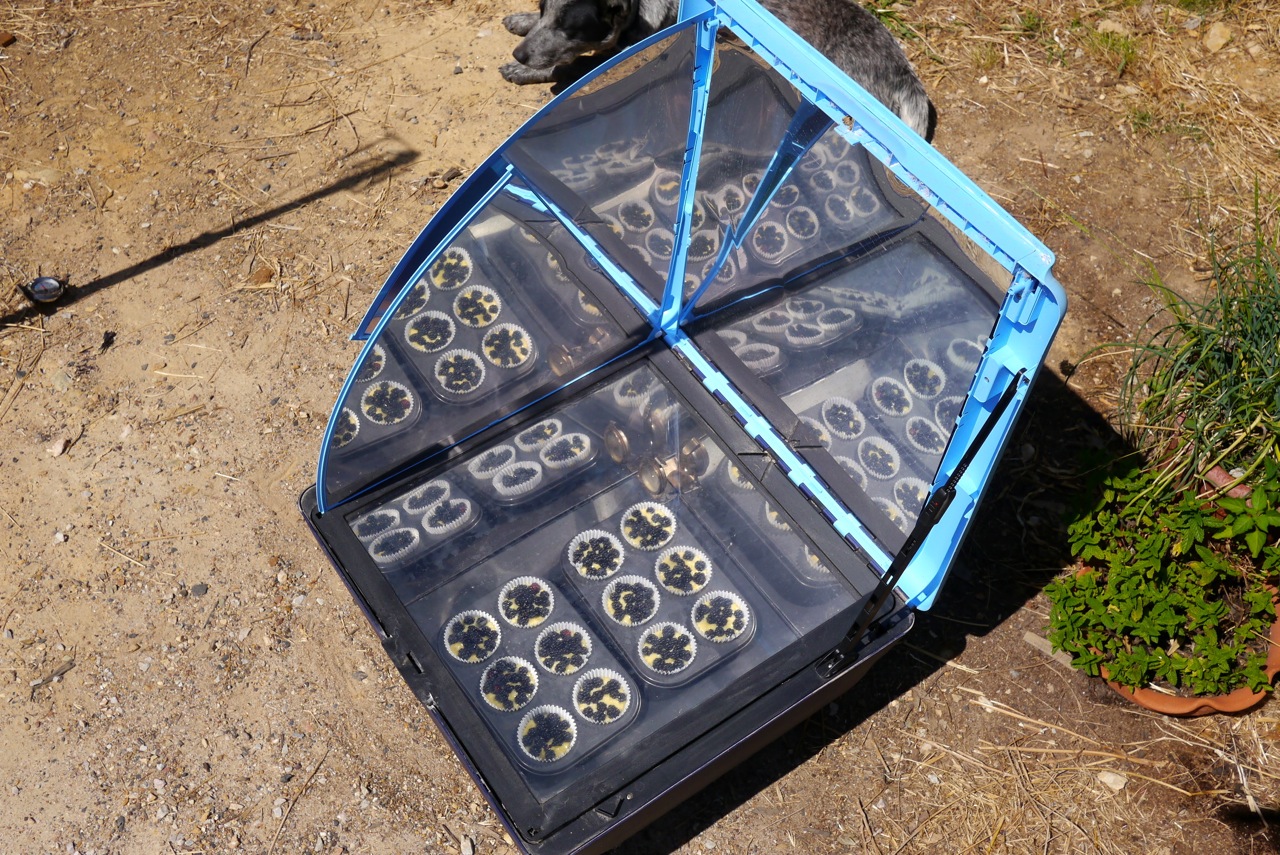 And into the solar oven. I don't use this as much as I should, partly because it needs nudging fairly regularly to keep it pointed in the right direction, in order to capture maximum heat.
Therefore in my mind, solar cooking is a weekend option – for the days when you're not quite so crazy busy, and more likely to remember to tweak it's position every hour or so.
Also, solar cooking is (from my experience) best suited to things that cook sloooowly. Like brown rice. Or stews.
Muffins don't generally fall into the 'slow cooking' category but I figured what the heck, my banana cake mix hasn't failed me yet, and we sure have plenty of solar-ness about just now.
And what is Saturday without a spot of experimental solar cooking?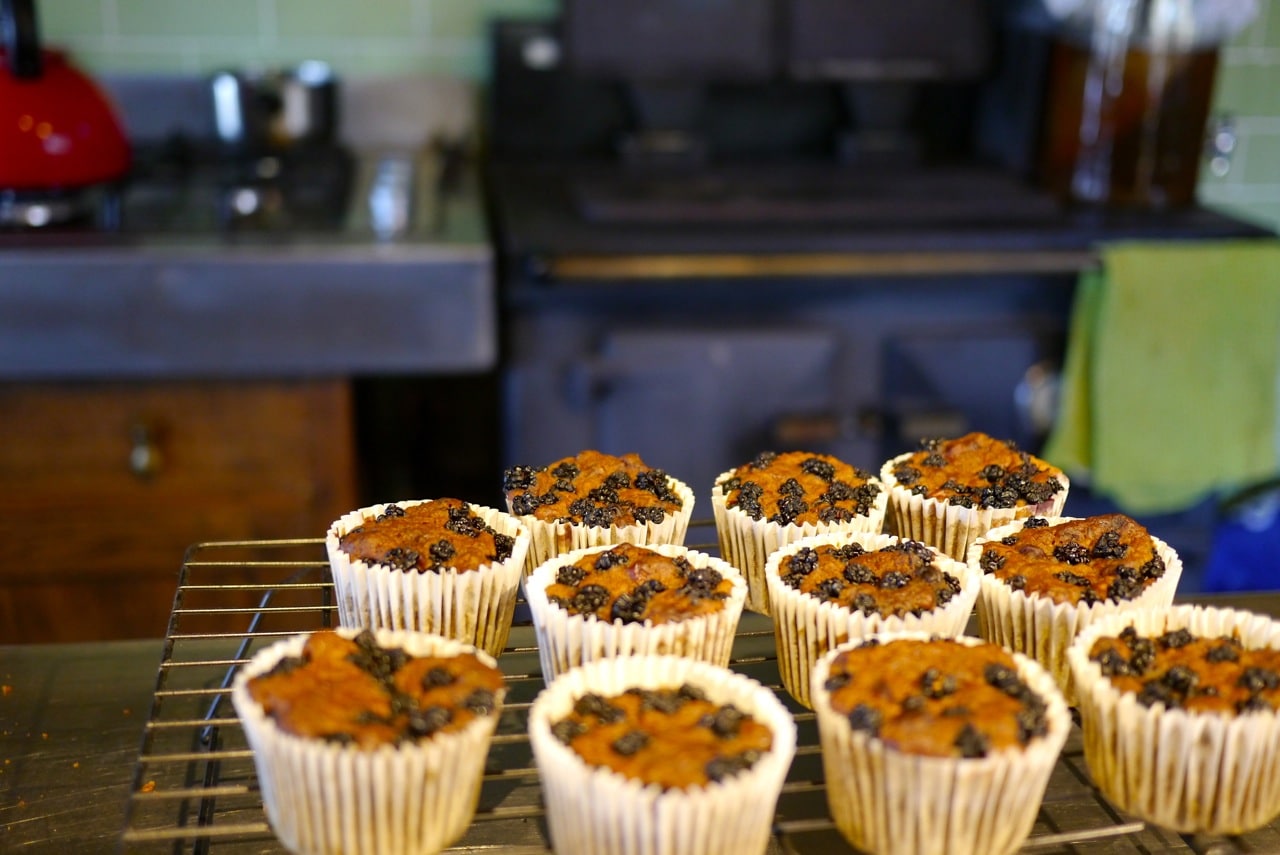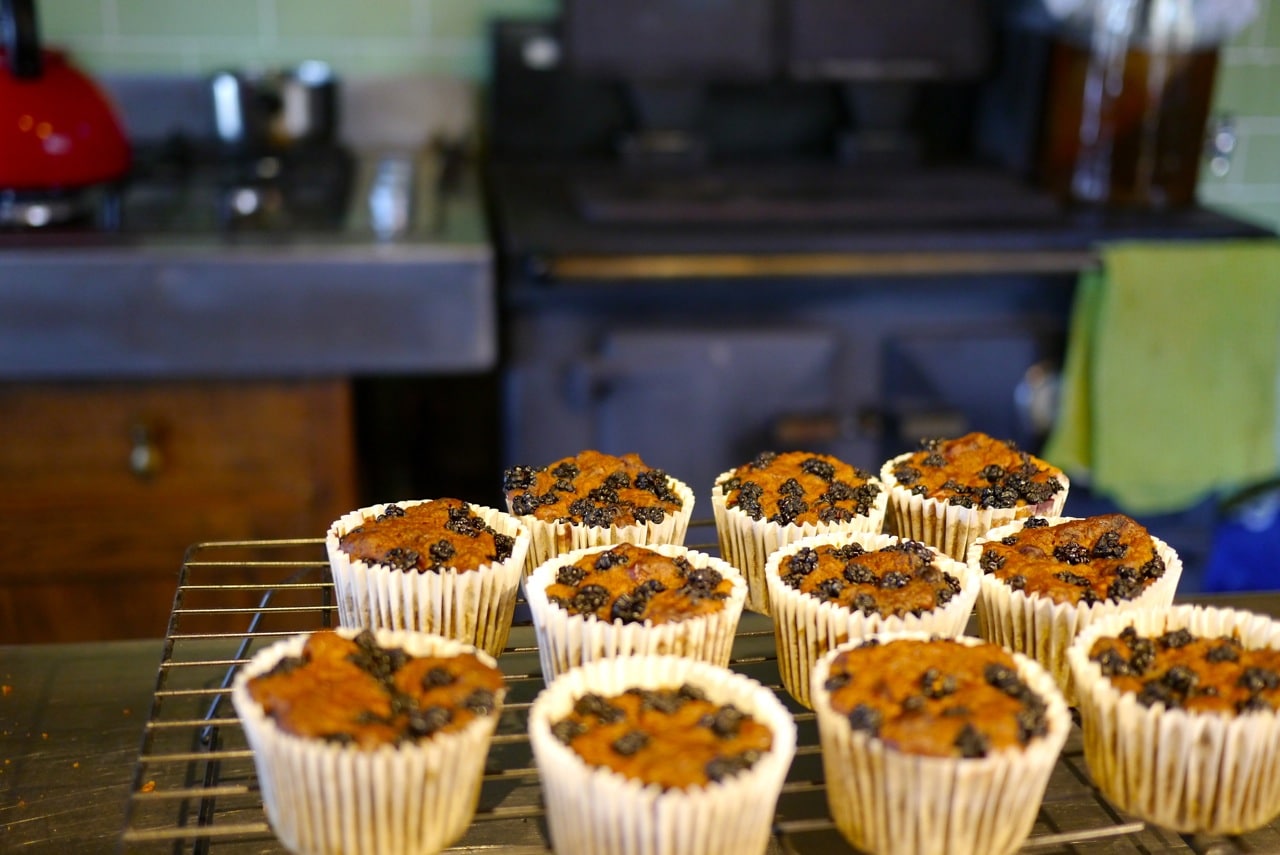 Three hours later (i may have gotten a little too involved in making dragon traps with Ashar, I rekon these could have done with one hour less)…..
It's solar muffins, people!
And cooked without a jot of wood fired or fossil fuel energy (no polar ice caps were melted in the cooking of these muffins).
Just using that good 'ol power station in the sky, which incidentally sustains all life on earth. Nice one. Thanks, Sun.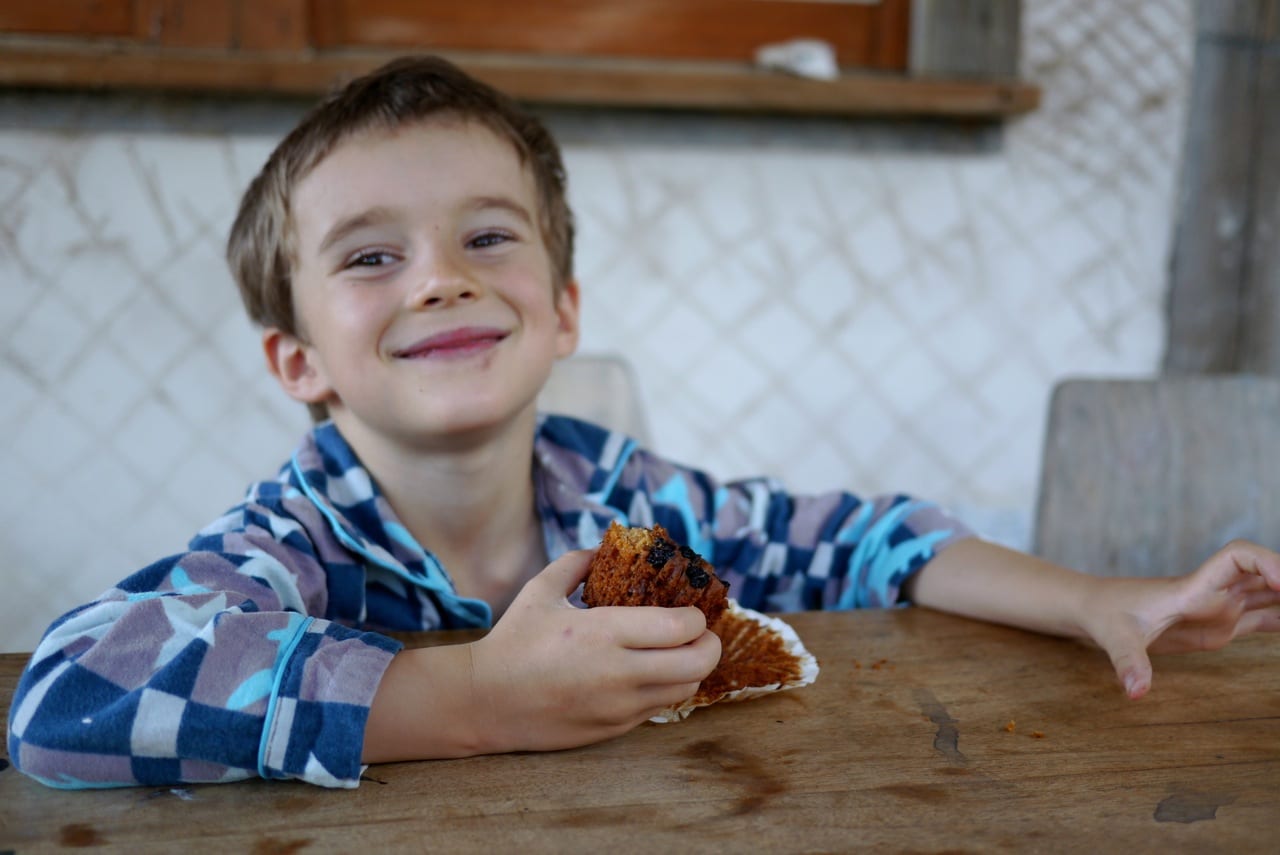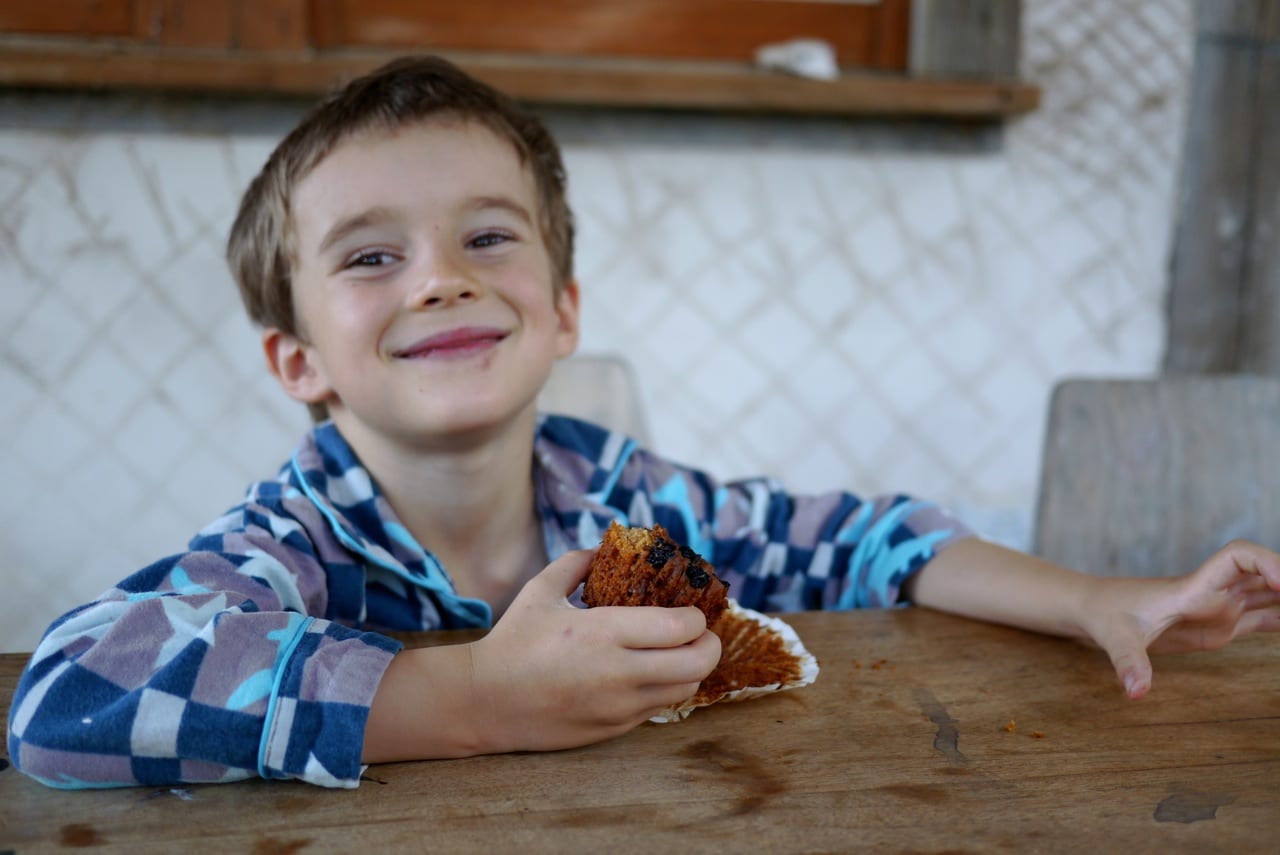 Do you dabble in solar cooking? What do you use? What do you like to cook best? We'd love to know so we can expand our repertoire – thanks in advance…
Notes: the solar oven we have is a SunCook – no kickback here, so fear not. I think it's pretty good and quite robust, though it has some design aspects I would change. I can't actually remember where we got it, but there's a swag of solar cooking options at this website, including the Suncook.