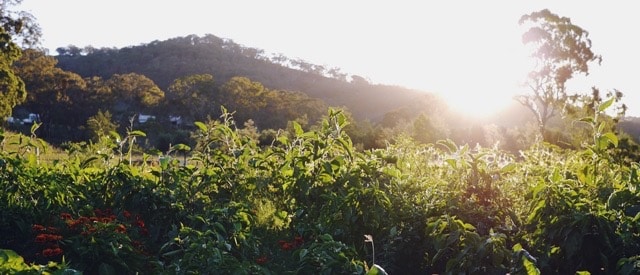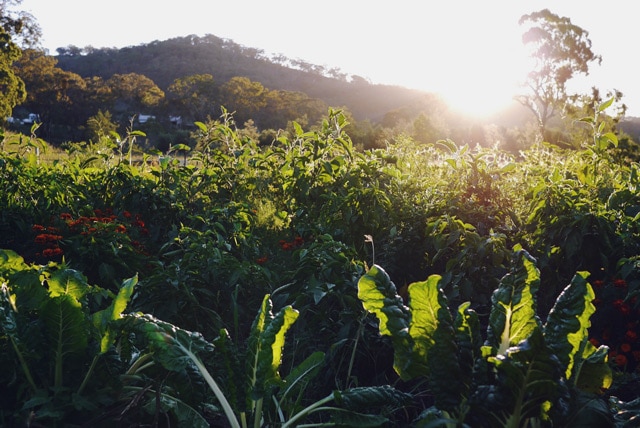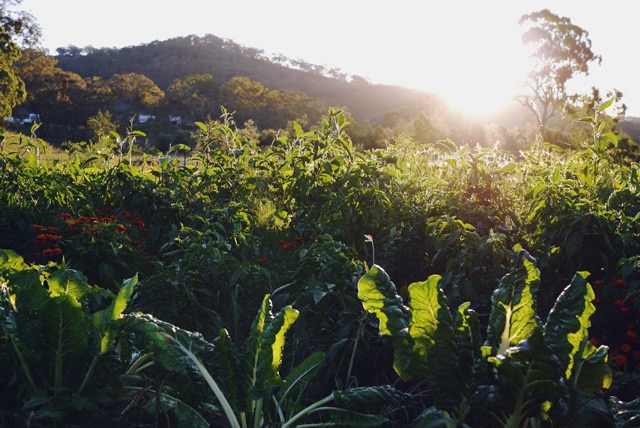 So we have a little bit of news. After 7 amazing years of growing, building, designing, digging, planting, watering, re-planting, driving to and from town (a lot), laying pipes, fixing pumps, teaching, harvesting, sharing and learning… we're ready for the next phase.
We've decided, after much deliberation, to decamp from our rather remote little farm in the hills of Mudgee for a while – to be closer to community, and closer to the resources we need, in order to further what we're building with Milkwood.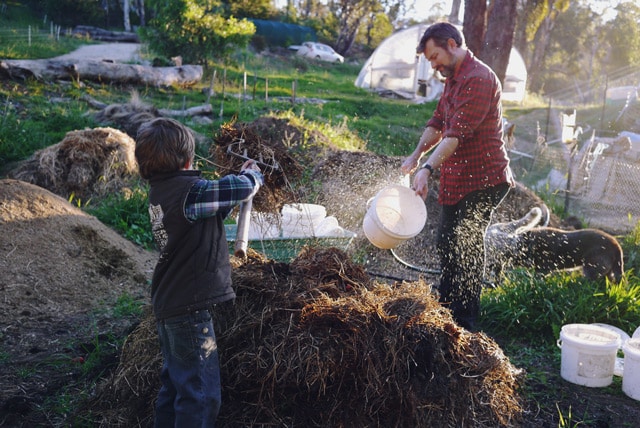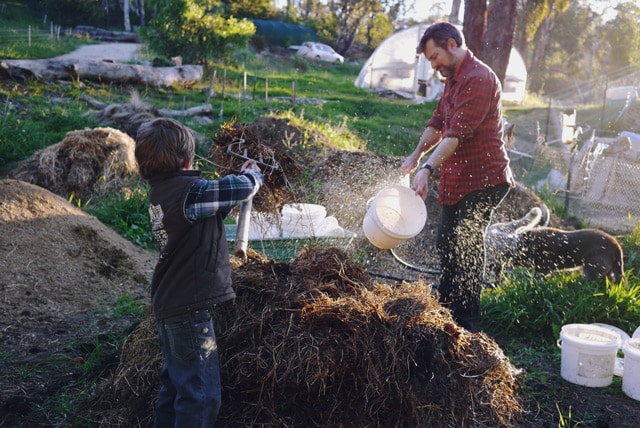 The core of Milkwood is, to us, about skills. Figuring out how to inspire and teach and share hands-on knowledge in a way that works.
We want those skills to stick, and students to go back to their farms and their houses and their apartments ready to get going, with new techniques for living closer to this Earth of ours.
While we do this, we'd like to be part of a community with a nearby school for our little one, sealed roads, local food security and a trainline to the not-so-faraway city where we do so our urban courses and projects.
The answer to this dilemma seems to be to relocate to the Kiama area, on the coast south of Sydney.
Kiama is where I (Kirsten) grew up – it's a beautiful place with a great community, surrounded by amazing farmland that has incredible potential to become a important and resilient food bowl for both the south coast and Sydney, in decades to come.
From this position, we can work with local regenerative farms and the amazing knowledge base in this area to deliver hands-on regenerative agriculture and permaculture design training.
From this place we can also get going on the new urban permaculture learning garden we're committed to building in inner-city Sydney, in order to help accellerate uptake of urban permaculture design and techniques.
We take with us the many, many lessons we've learned from the Milkwood Farm project – lessons about time, and land, and resources, and nutrient cycling.
Lessons about community, and hand-built structures, and how to make things grow.
Lessons about how to create effective Temporary Autonomous Zones, where 40 people come together to live and learn for two weeks of intensive permaculture design. Lessons about what our needs are as a family.
And we take with us gratitude to the so very many beautiful, crazy, eccentric, intelligent, amazing, impressive and inspiring folks, interns, teachers, family, friends, wwoofers, students and strangers who passed through Milkwood Farm these last 7 years.
Now, it's time to really get to work. We want to build on this experience to catalyse communities, individuals and food systems into action.
We want to help others get the knowledge and the skills they need to build resilient, awesome futures.
So. Here we go.
On a practical level, this decision means that we're going back to the world of renting, of buying the majority of our food (until we get a garden going), of inter-dependance. And that's fine with us.
We can't wait to find a little house where we can create an amazing 'portable permaculture' garden of edibilty. I look forward to my little guy being able to walk to other kids houses to play, to even walk to school perhaps, depending where we land.
I look forward to living in community. To being able to 'pitch in' on local projects that are closer than an hour's drive away.
And most of all, we can't wait to keep sharing, keep doing, keep going, keep growing.
To be part of the solution. To raise our child well.
To focus on cultivating community, rather than just our own orchard and market garden for our own needs.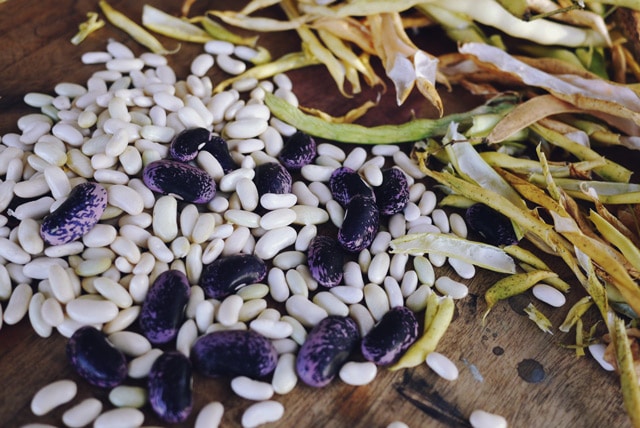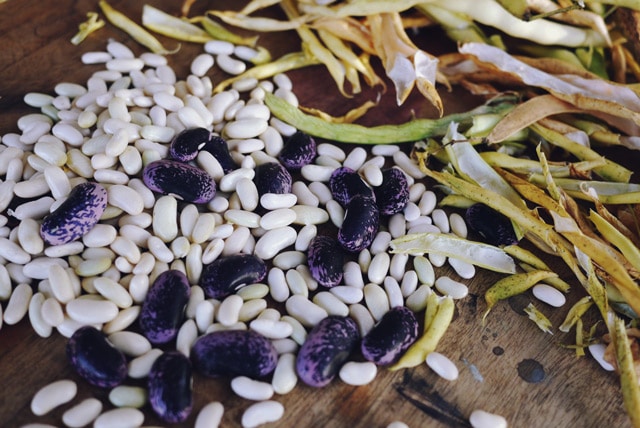 This move also means we'll have more time to do some of the other things we're really passionate about – sharing the stories of amazing farmers and growers and doers and makers.
We're excited about doing more community events in Sydney and beyond, rather than one a year-ish.
We're looking forward to the next phase of our journey, and embracing the chance to grow and learn from change.
Thanks for following us this far. And now…
Forward Ho!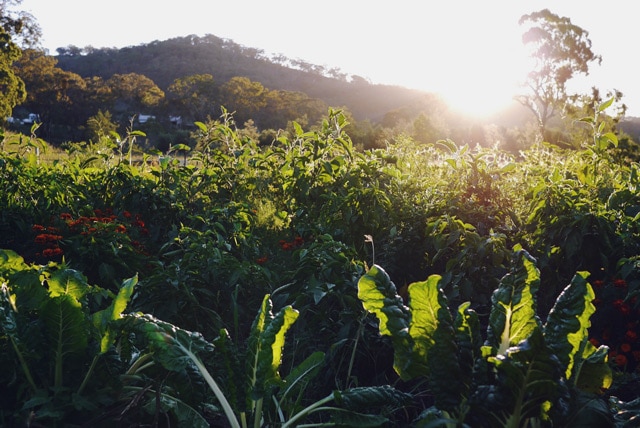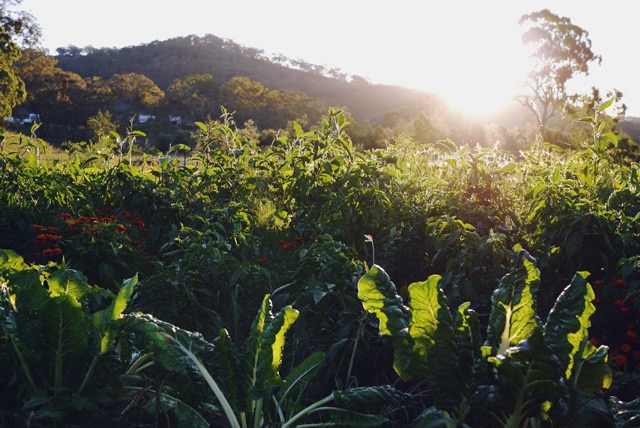 P.S. if anyone knows of an amazeballs rental in the Kiama area that would love clean and green tenants who want to put a best-ever veggie garden in, let us know! We're looking.